Do not touch and turn on what you should not touch and turn on / review / 8ENG/ESP)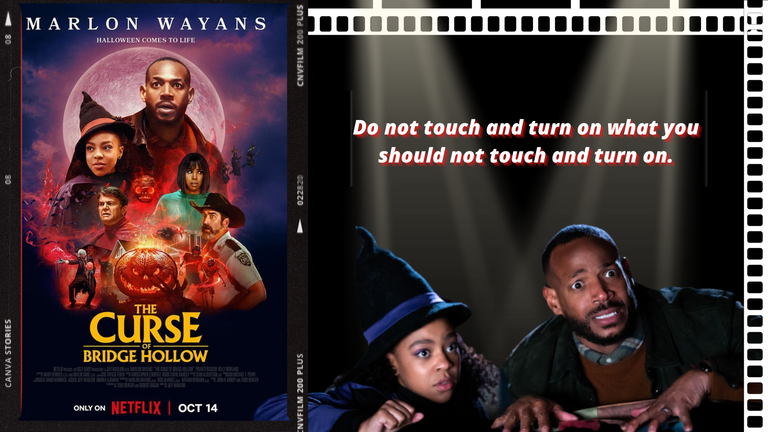 Bienvenidos mis queridos amigos amantes del cine, reciban todos un cordial saludo a mi publicación.
Vuelvo una vez más con otra de las buenas actuaciones de Marlon Wayans, pero honestamente no nos presenta esa esencia que tanto nos hace reír en cada uno de los personajes que interpreta, en esta ocasión te presento una película del reciente año 2022 llamado EL ESPÍRITU DE Bridge hollow, donde Marlon Wayans interpretara su papel en esta película como Howard Gordon.
La ambientación de esta película entra en el mes de Halloween, mes ideal para todo tipo de cosas de miedo y terror, entrando en los géneros de Aventura, comedia, terror y familia.
Este Film se encuentra disponible en la tienda de Netflix
Welcome my dear friends who love movies, receive all of you a warm greeting to my publication.
I return once again with another of the good performances of Marlon Wayans, but honestly does not present that essence that makes us laugh so much in each of the characters he plays, this time I present a film of the recent year 2022 called THE SPIRIT OF Bridge hollow, where Marlon Wayans will play his role in this film as Howard Gordon.


The setting of this film enters in the month of Halloween, ideal month for all kinds of scary and horror stuff, entering in the genres of Adventure, comedy, horror and family.
This Film is available on the Netflix store.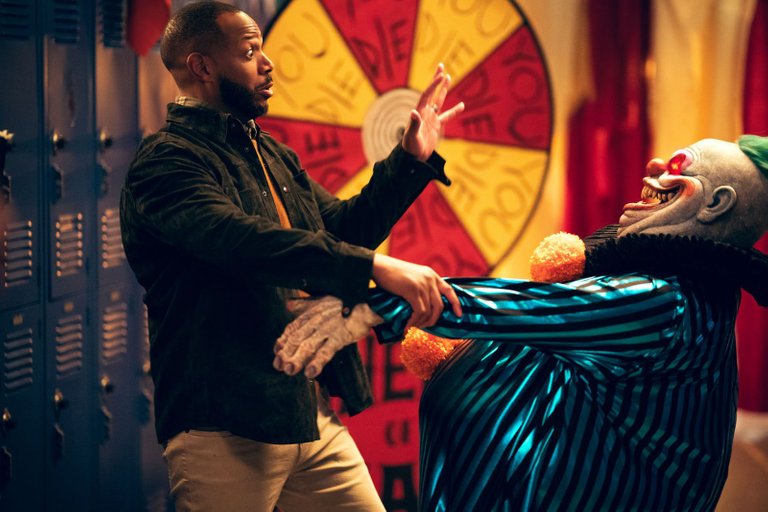 Esta vez Marlon Wayans es el esposo de Emily Gordon interpretado por Kelly Rowland, ambos poseen una hija de una edad aproximada de 13 años llamada Sydney Gordon interpretado por Priah Ferguson.
La historia comienza en un nuevo poblado a los que son extremadamente fanáticos por los días festivos, puesto que este poblado se llama Bridge Hollow, Howard Gordon (Marlon Wayans) lleva a su esposa he hija a este nuevo poblado para una nueva opción de trabajo y vida, ya que este se dedica a ser profesor de ciencias, cosa que para su hija Sydney (Priah Ferguson) está en un total desacuerdo y mal humorada, puesto que se alejó de todos sus compañeros de estudio por venir a este lugar.
This time Marlon Wayans is the husband of Emily Gordon played by Kelly Rowland, both have a daughter of about 13 years old named Sydney Gordon played by Priah Ferguson.


The story begins in a new town to which they are extremely fanatic for the holidays, since this town is called Bridge Hollow, Howard Gordon (Marlon Wayans) takes his wife and daughter to this new town for a new option of work and life, since this is dedicated to be a science teacher, which for his daughter Sydney (Priah Ferguson) is in a total disagreement and bad mood, since he moved away from all his fellow students to come to this place.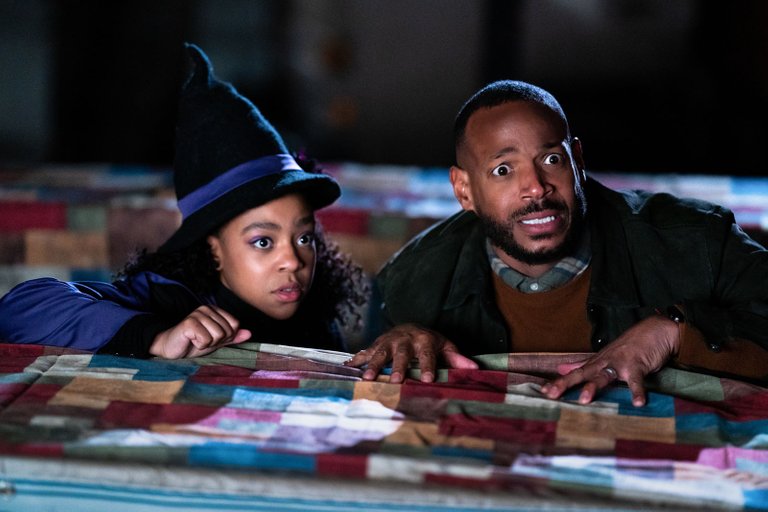 Para Howard Gordon todo su mundo es su hija, por lo que siempre se ha percatado de meter a su hija en los mejores concursos y campeonatos, ganando muchos trofeos, realmente quiere todo lo mejor para su hija, pero lo que este descuida es que su hija no le gusta nada de lo que Howard quiere que Sydney haga.
A Sydney le gustan las cosas oscuras, misterio, entre muchas otras cosas más, básicamente lo opuesto de lo que Howard le gusta, esto le traerán serios problemas en el futuro, pero, sin embargo, juntos intentan llevar las cosas de buena manera y Howard deberá ya tener presente que su hija ya no es un bebe sino una adolescente, por lo que debe respetar sus decisiones y espacios.
For Howard Gordon his whole world is his daughter, so he has always made a point of putting his daughter in the best contests and championships, winning many trophies, he really wants all the best for his daughter, but what he neglects is that his daughter doesn't like anything Howard wants Sydney to do.
Sydney likes dark things, mystery, among many other things, basically the opposite of what Howard likes, this will bring serious problems in the future, but, nevertheless, together they try to take things in a good way and Howard must keep in mind that his daughter is no longer a baby but a teenager, so he must respect her decisions and spaces.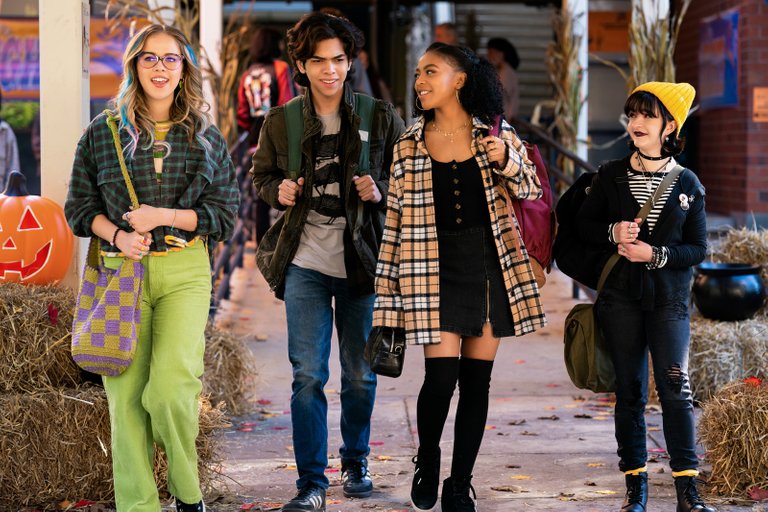 En el poblado de Bridge Hollow existe un misterio y una leyenda, hace miles de años en este mismo poblado, los aldeanos asesinaron por extrañas razones a un hombre llamado Stingy Jack, puesto que un ser de las profundidades le ha dado el poder de volver a la tierra en el mes de Halloween para hacer estragos en el mundo, pero no sería del todo fácil para él volver al mundo y tener venganza de los aldeanos de este poblado, ya que alguien deberá de encontrar y usar un misterioso objeto para que este vuelva una vez más al mundo de los vivos.
Para salvar a la humanidad, Sydney deberá unirse a su padre Howard para salvar el poblado de Bridge Hollow, pero Howard es un hombre al que le tiene miedo estos días festivos a consecuencia de un trauma que tuvo cuando era niño.
In the town of Bridge Hollow there is a mystery and a legend, thousands of years ago in this same town, the villagers killed for strange reasons a man named Stingy Jack, since a being from the depths has given him the power to return to earth in the month of Halloween to wreak havoc in the world, but it would not be easy for him to return to the world and take revenge on the villagers of this town, as someone must find and use a mysterious object to return once again to the world of the living.



To save humanity, Sydney must join his father Howard to save the village of Bridge Hollow, but Howard is a man who is afraid of these holidays as a result of a trauma he had as a child.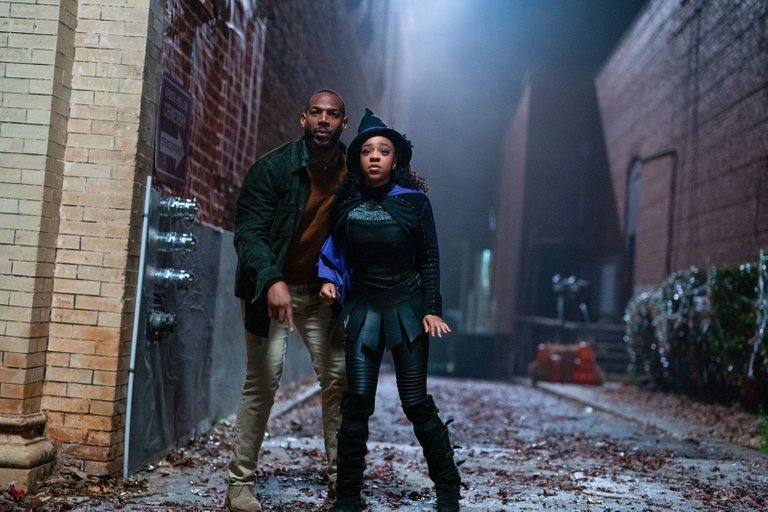 Howard deberá borrar los traumas de su pasado para poder ayudar a su hija y a los habitantes del poblado de Bridge Hollow, así eso impliqué mojar sus pantalones.
El poder de Jack va más allá del entendimiento de Howard, todas y cada una de las decoraciones del mes de Halloween están comenzando a tomar vida, por lo que el verdadero terror comenzara ahora.
Howard must erase the traumas of his past in order to help his daughter and the people of Bridge Hollow Village, even if it means wetting his pants.
Jack's power is beyond Howard's understanding, each and every Halloween decoration is starting to come to life, so the real terror begins now.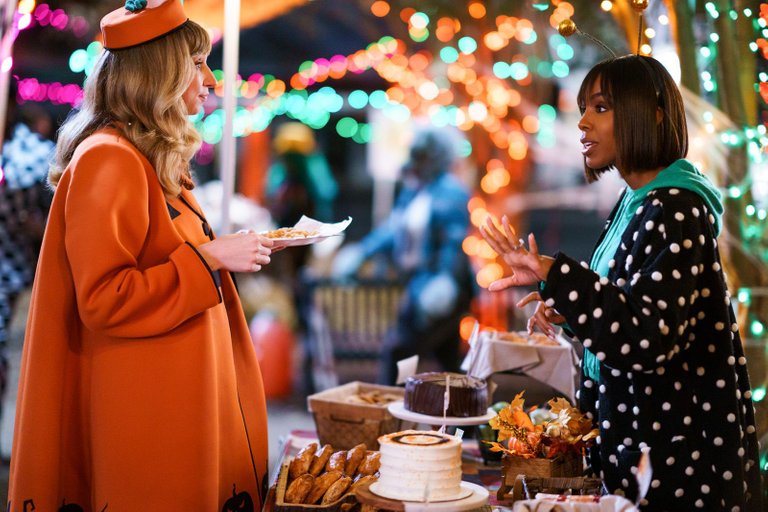 Honestamente, admito que la película ha sido buena, pero no comprendo el porqué Marlon Wayans hizo su papel en esta película de esta manera, puesto que no nos demuestra ese personaje que tanto nos hace reír, ha intentado hacerlo, pero no se esforzó lo suficiente para lograr hacerme reír como en otras películas.
Puede que la historia sea una cosa, pero la interpretación de los actores es lo más importante, ya que ellos son los que le dejan la esencia en las buenas películas.
En mi opinión personal diría que Marlon Wayans le falto más inspiración y meterse más en su personaje carismático de siempre, pero eso no quiere decir que la película no haya sido buena, más bien lo contrario, es perfecto para verlo en familia.
Honestly, I admit that the movie was good, but I don't understand why Marlon Wayans played his role in this movie this way, since he doesn't show us that character that makes us laugh so much, he tried to do it, but he didn't try hard enough to make me laugh like in other movies.


The story may be one thing, but the performance of the actors is the most important thing, since they are the ones that leave the essence in good movies.
In my personal opinion, I would say that Marlon Wayans lacked more inspiration and more of his usual charismatic character, but that doesn't mean the movie wasn't good, quite the contrary, it's perfect to watch with the family.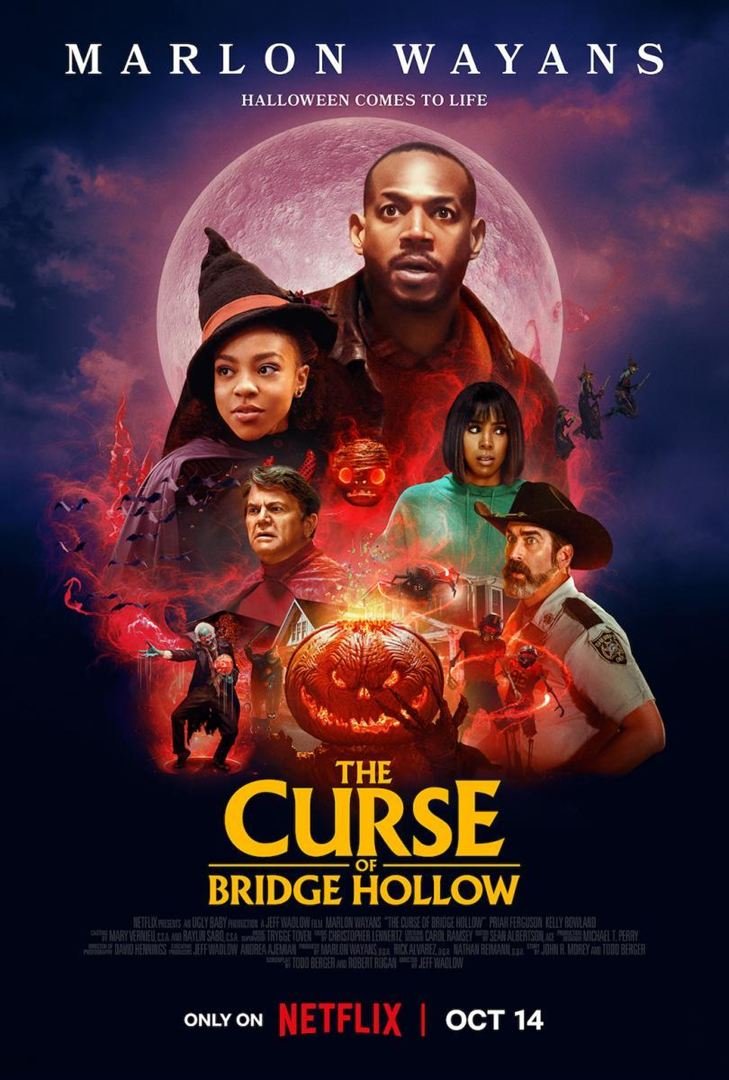 En resumen, siendo una película de comedia, de verdad no me inspiro lo suficiente como para hacerme reír, pero supongo que como es familiar, lo hicieron de una manera para hacer reír a los más pequeños de la casa.
Este Film fue estrenado el 14 de octubre del presente año 2022.
Esta película tiene una aceptación de la audiencia del 46% con una audiencia del 56% según la página Rottentomatoes.
Pueden disfrutar del tráiler en YouTube
Y así concluye la publicación de hoy amigos, espero les sea de su agrado, también te invito a que la veas si te gusta este tipo de películas y series. También espero que lo disfrutes, no olvides las palomitas de maíz para disfrutarlas al máximo, hasta la próxima.
Fuentes que use para la portada:
In short, being a comedy film, it really didn't inspire me enough to make me laugh, but I guess since it's family friendly, they made it in a way to make the little ones laugh.



This film was released on October 14, 2022.
This film has an audience acceptance of 46% with a 56% rating according to Rottentomatoes.
You can enjoy the trailer at YouTube
And that concludes today's post friends, I hope you like it, I also invite you to watch it if you like this kind of movies and series. I also hope you enjoy it, don't forget the popcorn to enjoy it to the fullest, until next time.


Sources I used for the cover:
---
Discord LionSaturBix#7545

Source / Fuente Castle of Castlevania
Source / Fuente Terra Blade of Terraria
Los separadores son de mi autoría, las imagenes en referencia tienen su fuente, las ediciones del GIF son creados por mí.
The separators are of my authorship, the images in reference have their source, the GIF editions are created by me.
Programas que utilicé para crear mi diseño es este:
This is the program I used to create my design:
Gif y portada cortesía de Canva
Gif and cover courtesy of Canva
Traducido por Deepl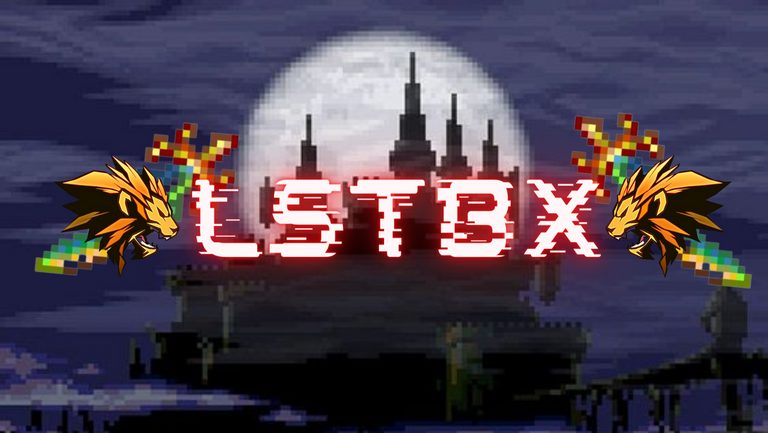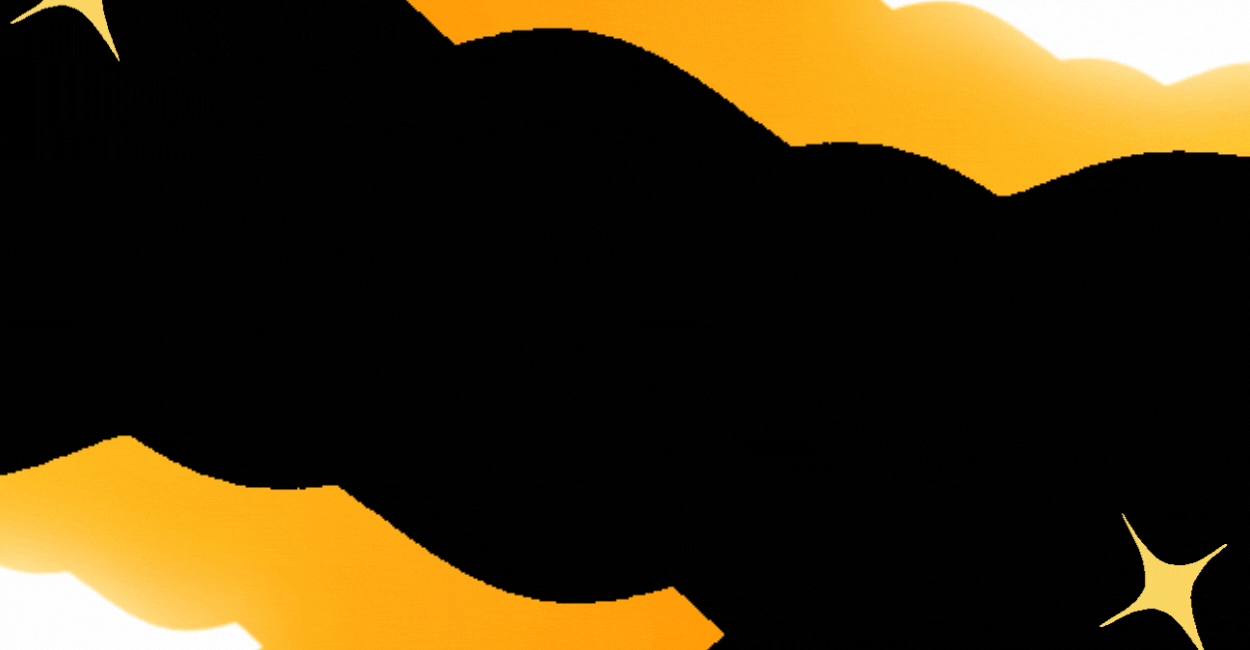 ---
---