Homesteading | Cleaning Oil Palm Trees and Herbs for Health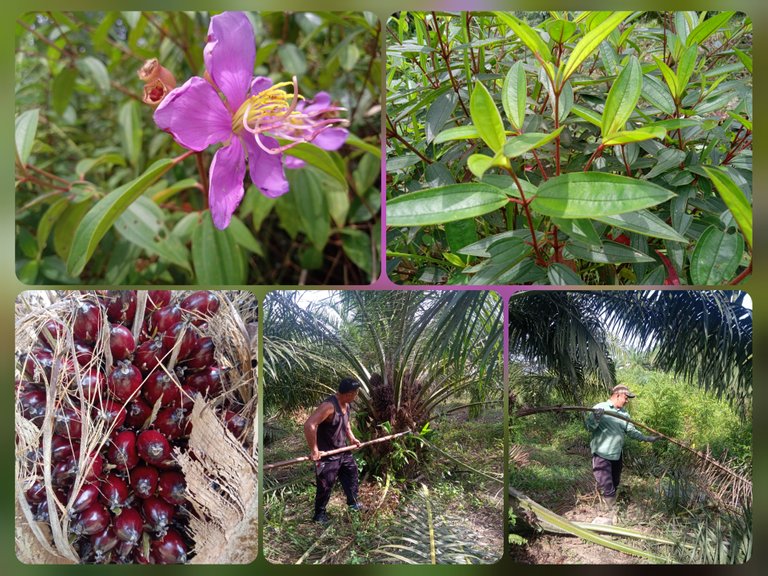 ---
hello all my dear friends wherever you are..
For those of you who are oil palm farmers, or who want to start a business in the field of oil palm cultivation, today I will give and bring good news to you.
based on information I received from one of the employees who work in a palm oil processing factory in my area, that in the next few days the price of palm fruit will increase rapidly, and the demand from the mill is also very high.
Of course, this is very encouraging news for us oil palm farmers, where a few months ago the price of palm fruit dropped dramatically and made us oil palm farmers scream, and now is the time for us oil palm farmers to get back excited about working on caring for and of course cleaning our palms.
A few days ago I invited two young men in my village to clean up my fruitful oil palm plantation, and I gave them a decent and high wage.
they work from morning until all the palm trees are cleared, and I think oil palm cleaning is important to increase my palm oil yields.
their job is to get rid of the fronds of the palm fronds that are already so numerous and not useful for oil palm growth.
---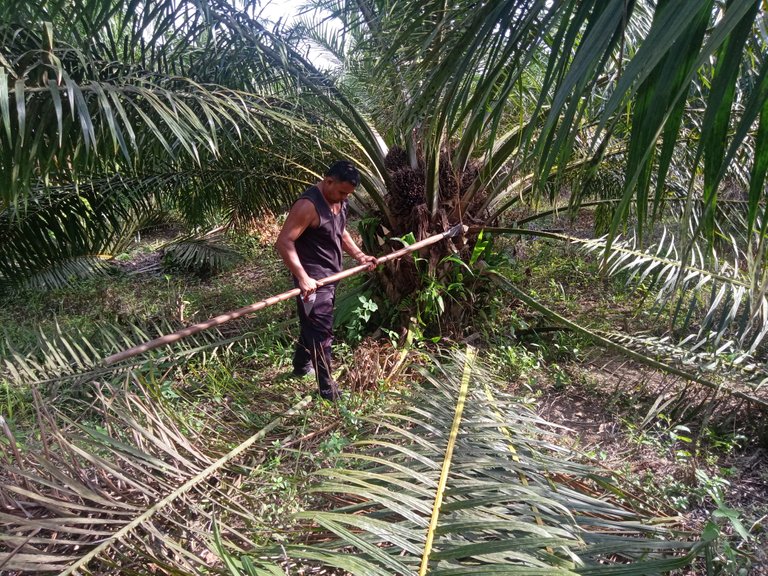 ---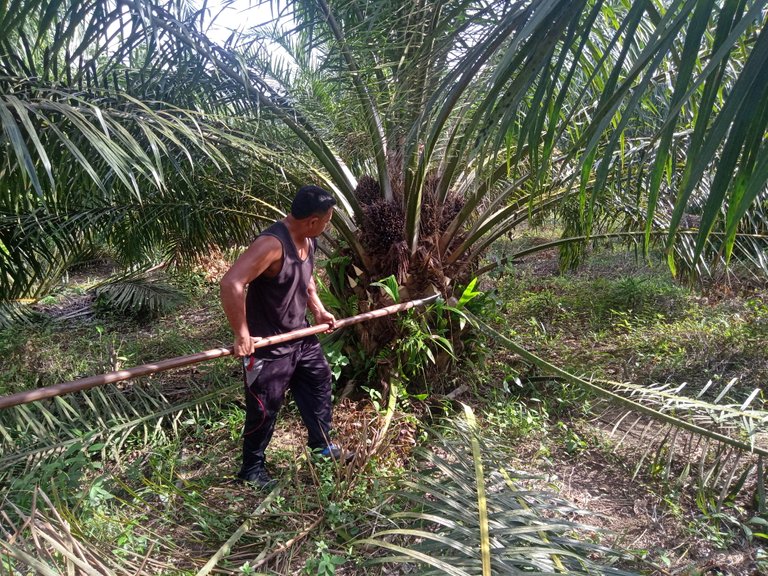 ---
I ordered one of the workers to cut off the palm fronds that were already so numerous, with the aim that when I applied fertilizer to my palms, the fertilizer would no longer be absorbed by the fronds which were not really useful for growing palm fruit.
not all the midribs must be removed, only the non-essential midribs are discarded, and the leaves are left under the growing palm fruit.
so that when I give fertilizer later the fertilizer I give is directly absorbed by the palm fruit.
to clean the palm fronds I saw that the workers used a tool which we called "dodos".
---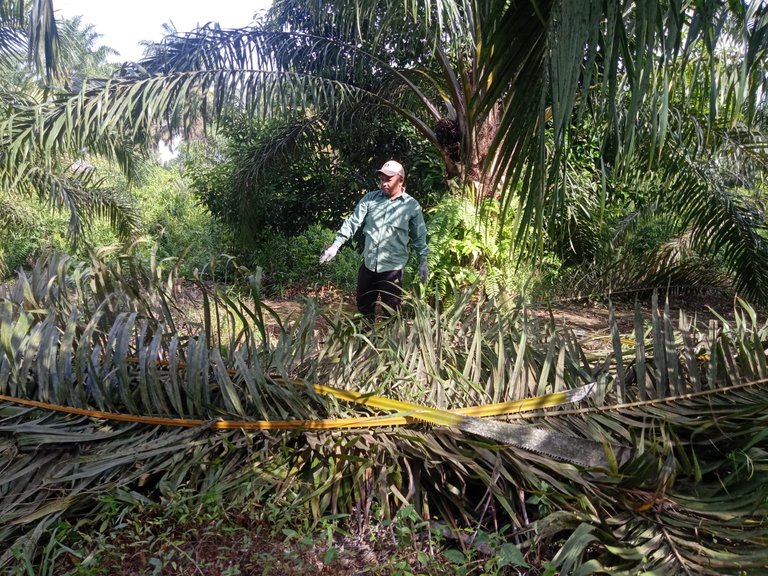 ---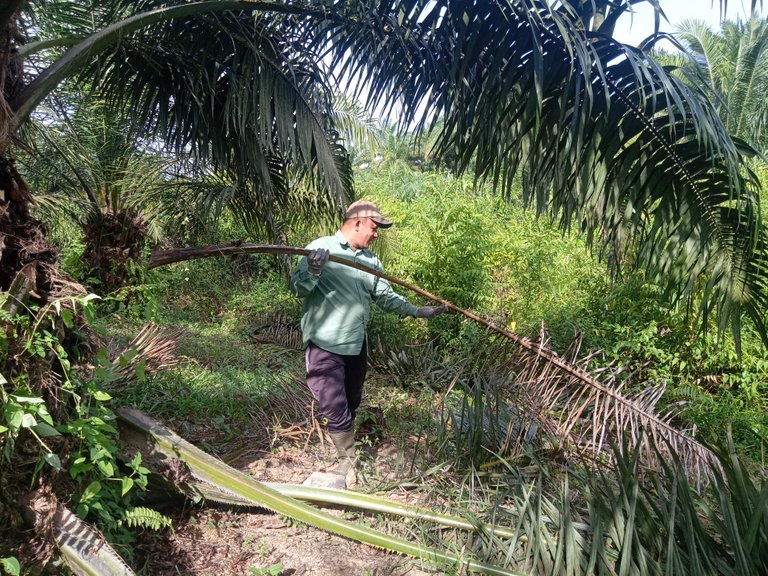 ---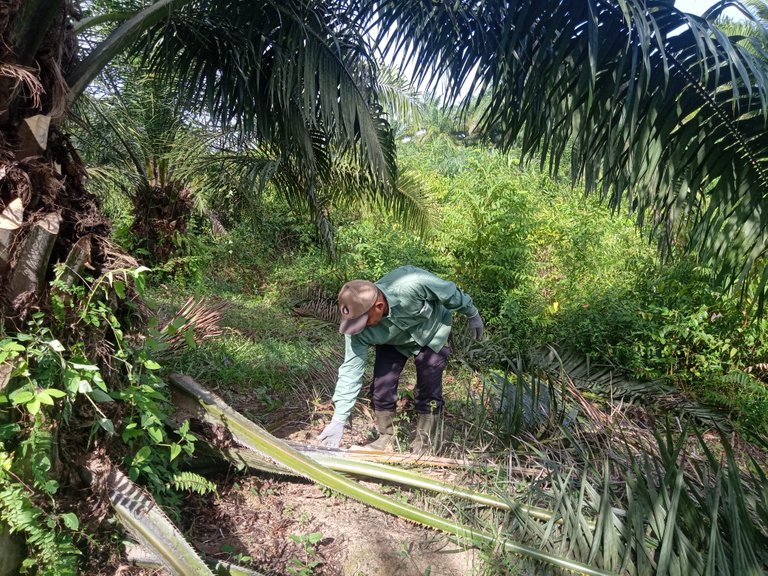 ---
one person works to collect the palm fronds that have been cut and scattered under the trunk.
the purpose of this collection is so that when workers harvest oil palm the fronds do not interfere with their activities.
because these palm fronds have very sharp thorns, the workers must arrange and collect these cut palm fronds neatly, so that unwanted things do not happen to the workers who later harvest the palm fruit.
---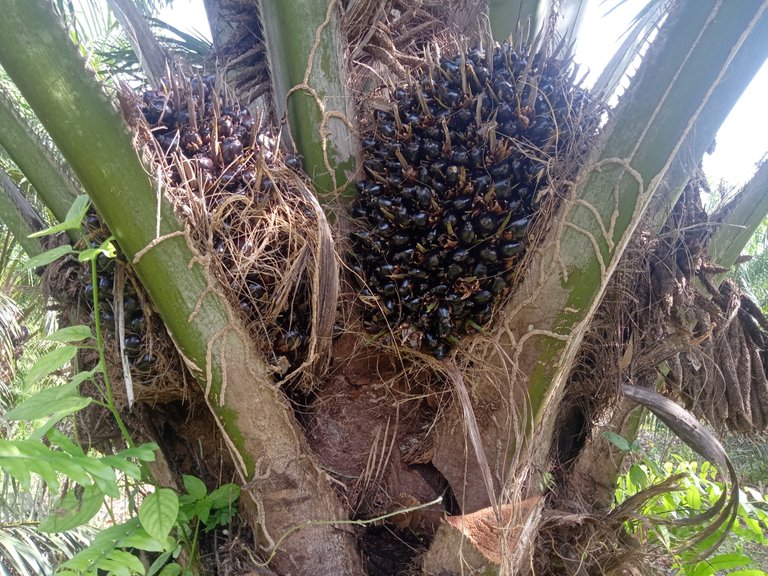 ---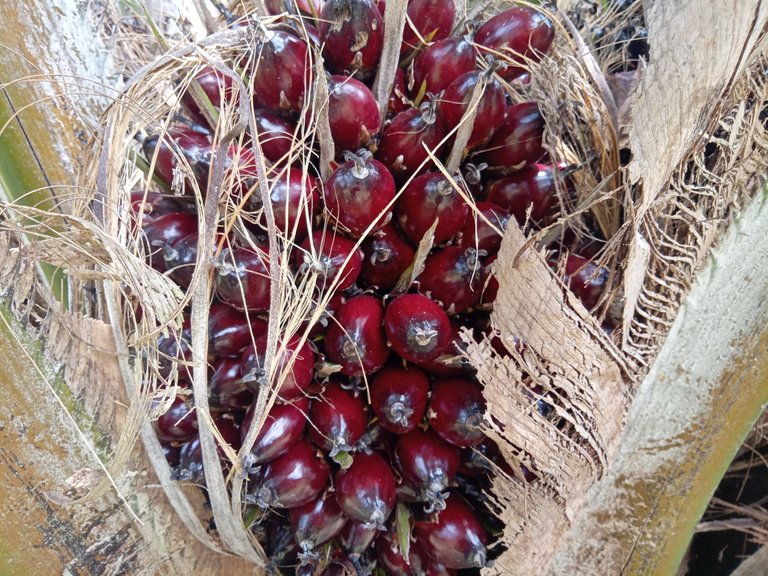 ---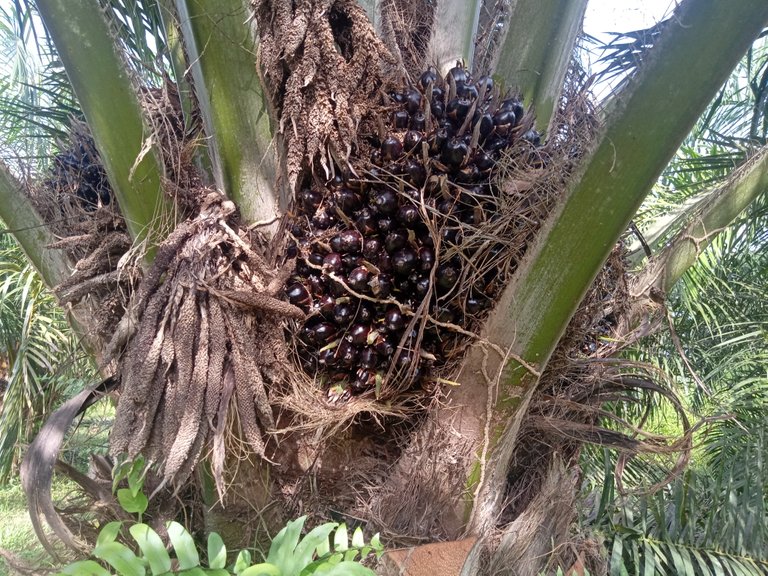 ---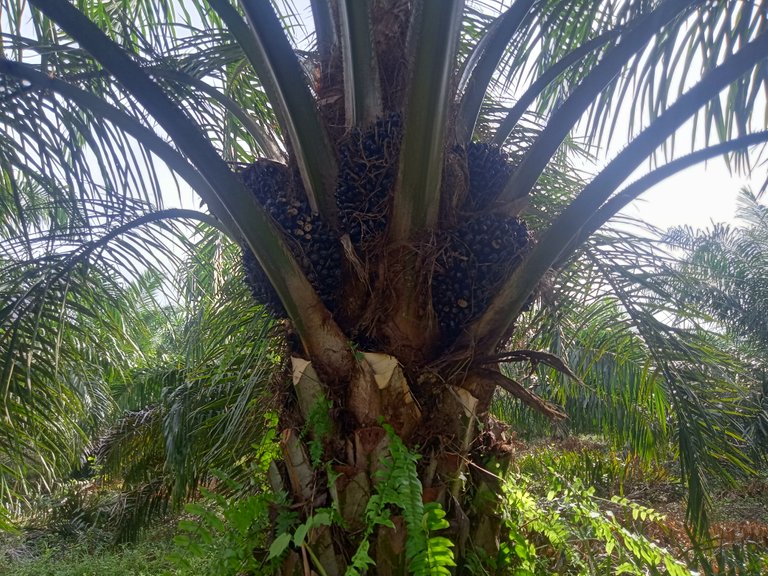 ---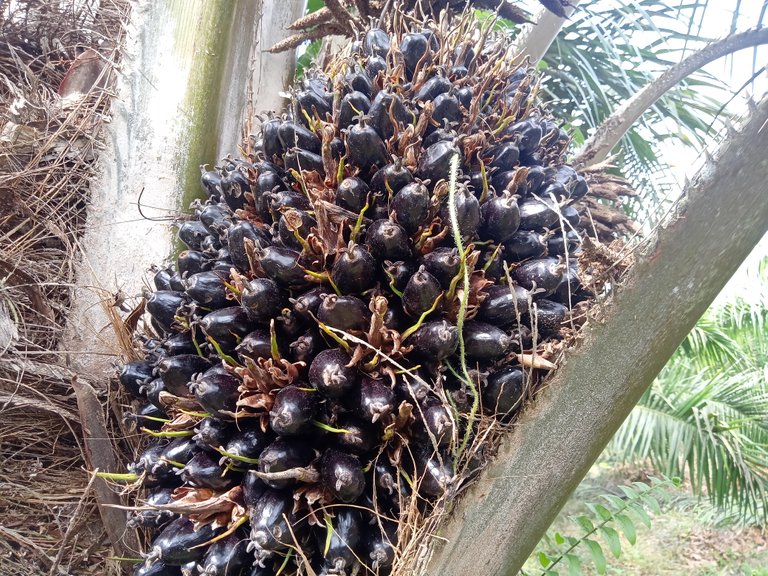 ---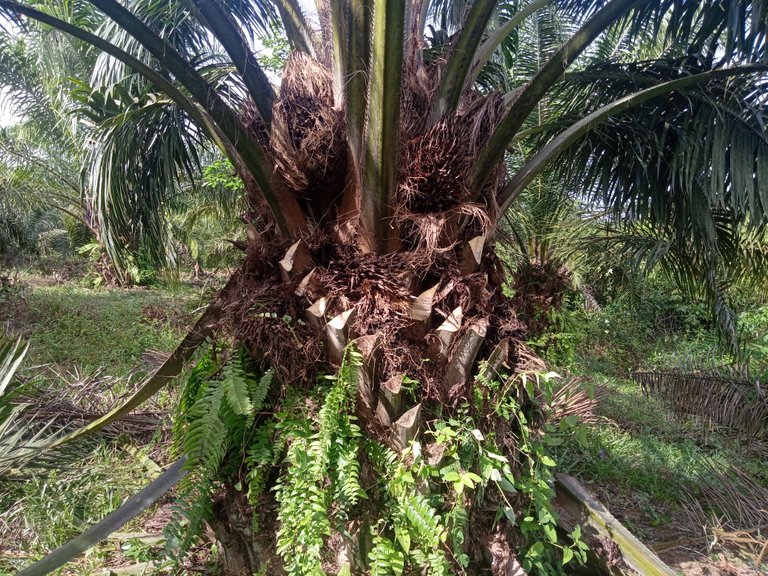 ---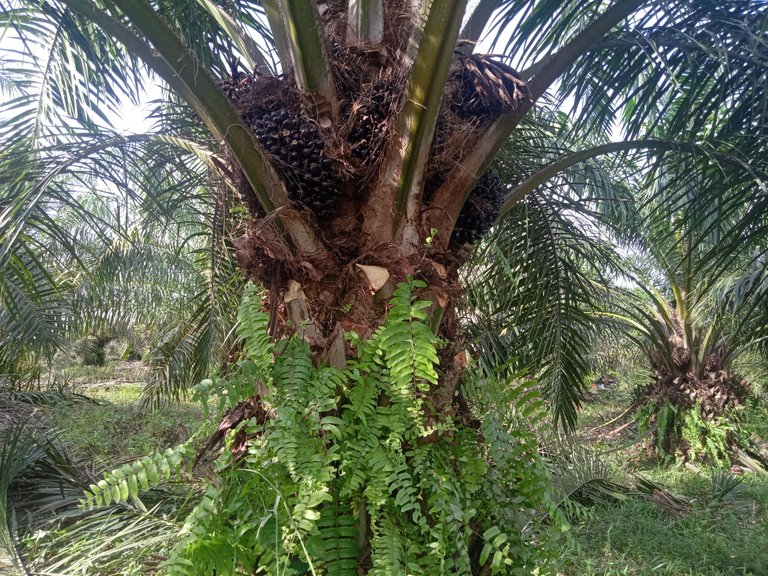 ---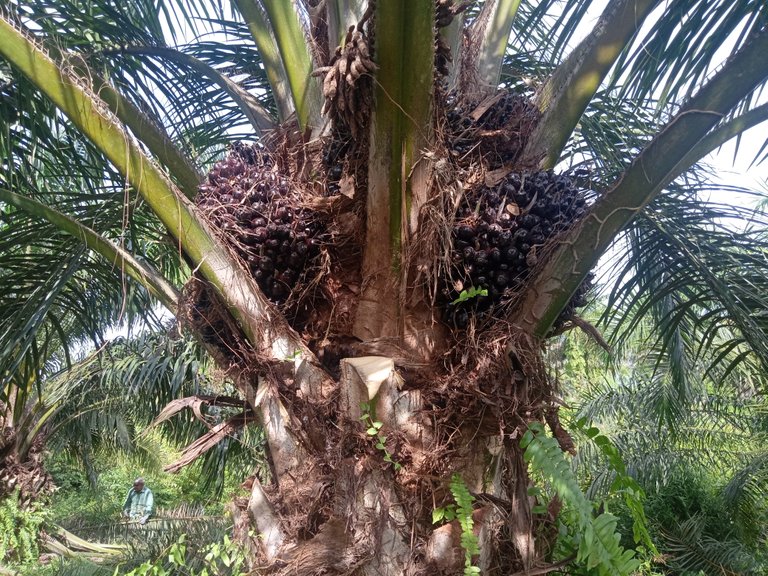 ---
after the fronds are removed, the palm looks clean, and the palm fruit looks fresh and beautiful to the eye again.
later the red palm fruit will be harvested immediately and it indicates that the palm is ripe.
and later the size of this palm fruit bunch will increase in weight along with the addition of fertilizer that I will do.
In my opinion, the most important thing for oil palm cultivation is grass spraying, midrib cleaning, and fertilizer application.
indeed the grass that grows in oil palm plantations does not all have to be cut and destroyed by spraying, the grass needs to be cut and sprayed when the grass is wild and grows to a long size and interferes with the growth of the oil palm.
however, there are some plants that grow inside oil palm trees that need to be cultivated and maintained properly because they have content that is beneficial for health and for the body if consumed properly.
here is a picture of a tang plant that needs to be cared for and maintained wherever you find it....
---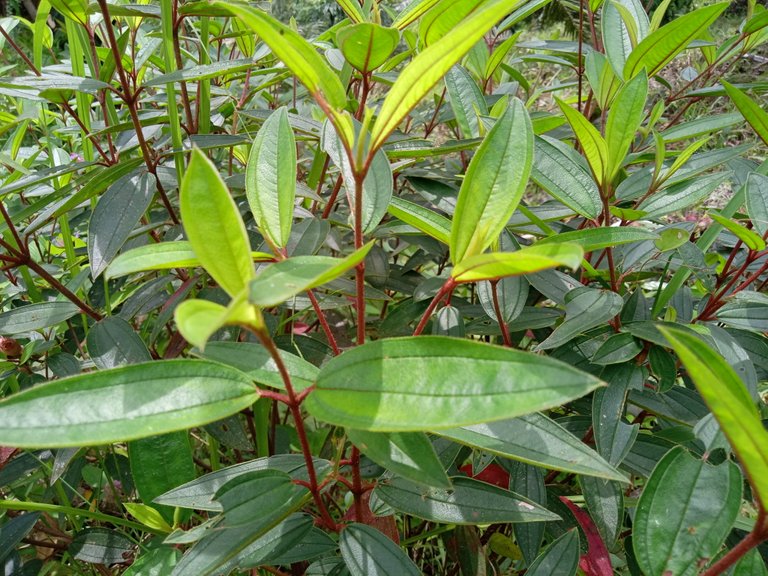 ---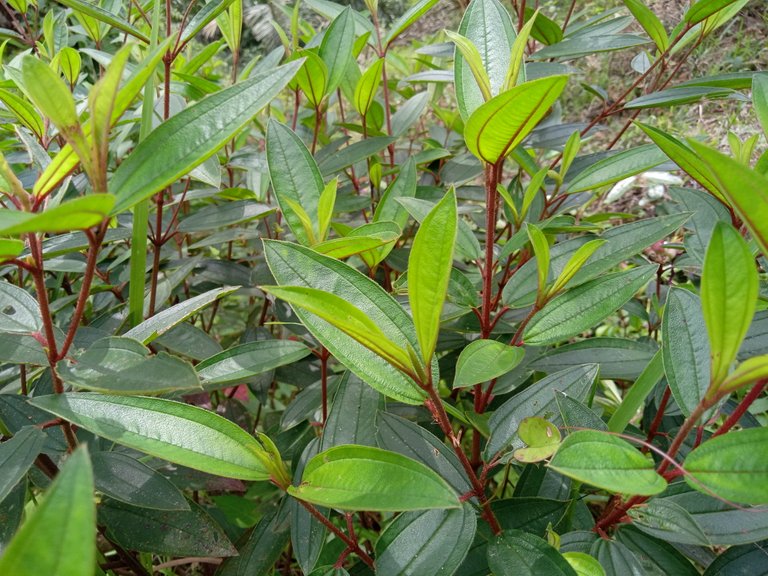 ---
In Indonesia, the plant is called " Senduduk ", has purple flowers and colored fruit.
formerly this plant was often considered a weed and interfered with the growth of other plants, but along with the times, after various studies were carried out, and in the end it was revealed that the leaves of this plant have a lot of health benefits, and now the leaves of this plant are already popular to be used as as herbal plants to be mixed and formulated to cure various diseases.
Many village people mix these leaves for medicine to heal wounds, cure diarrhea, indigestion, canker sores and even to prevent cancer and dangerous tumors.
---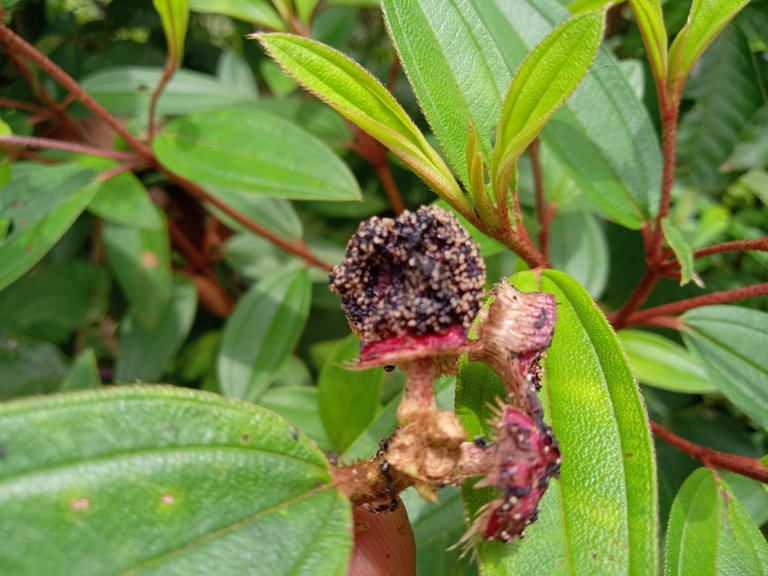 ---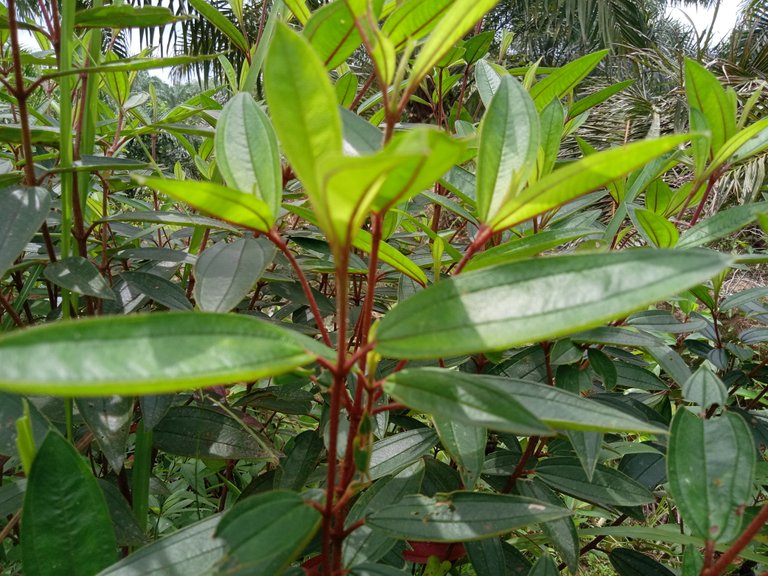 ---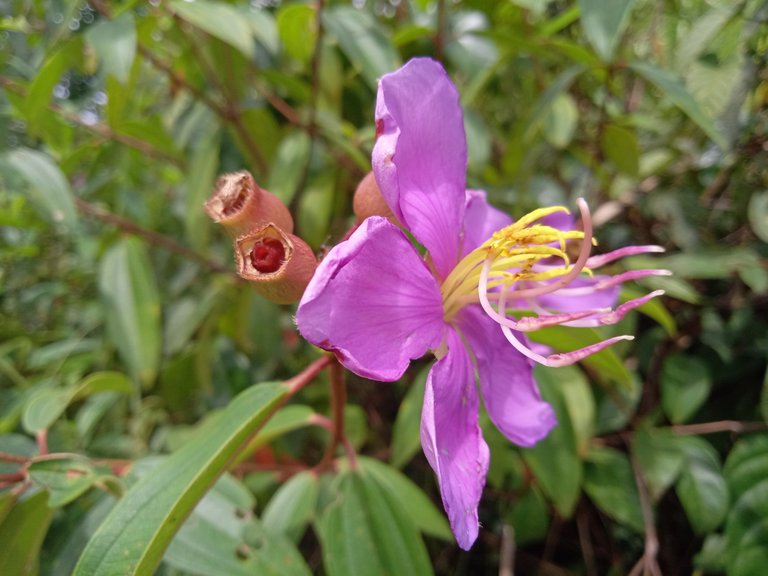 ---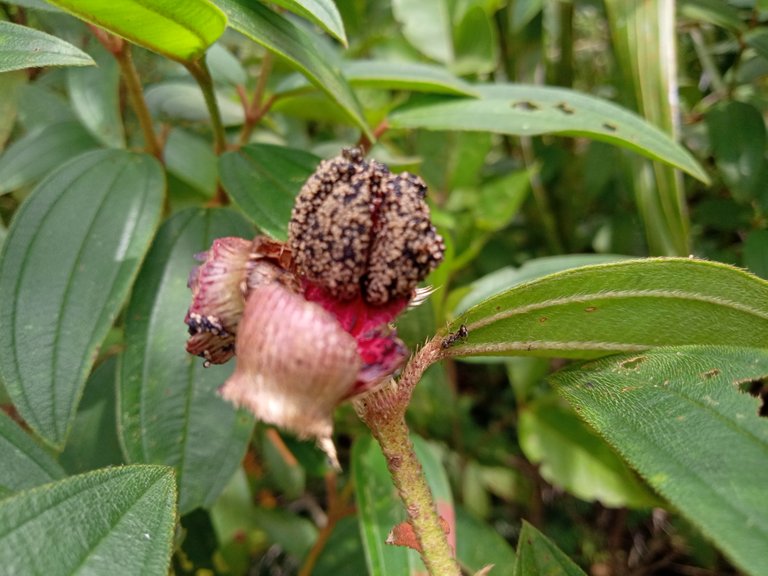 ---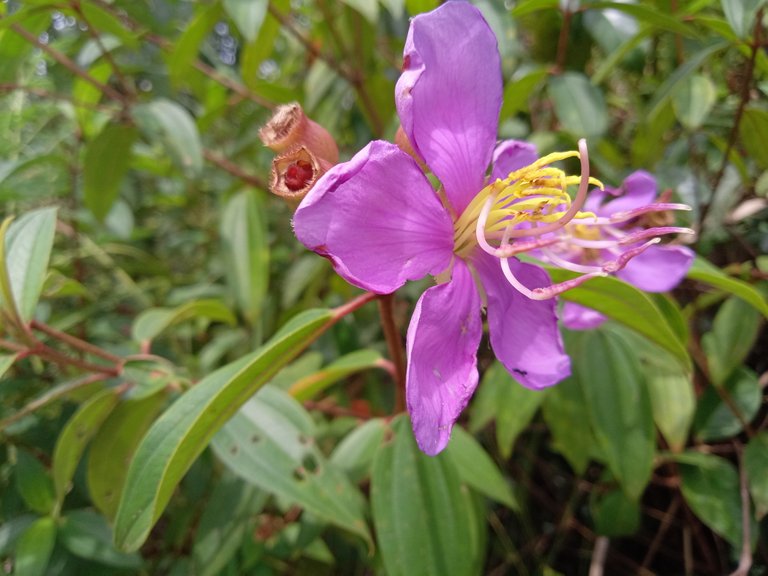 ---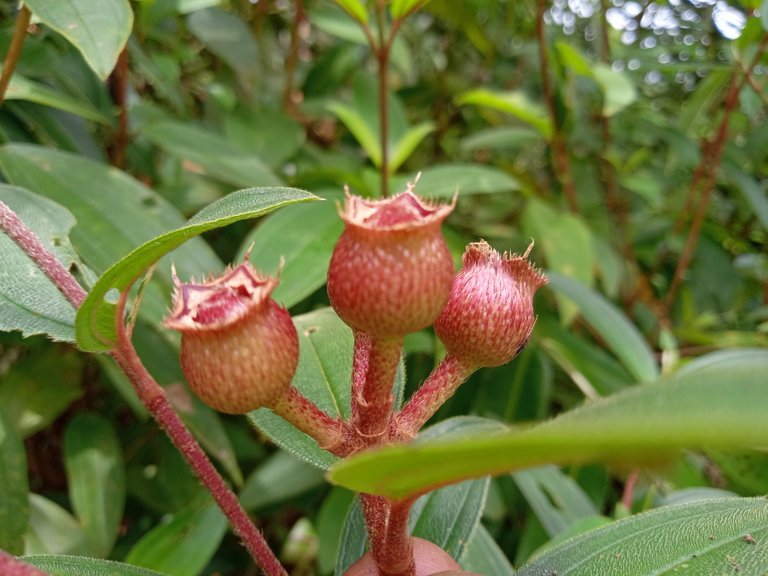 ---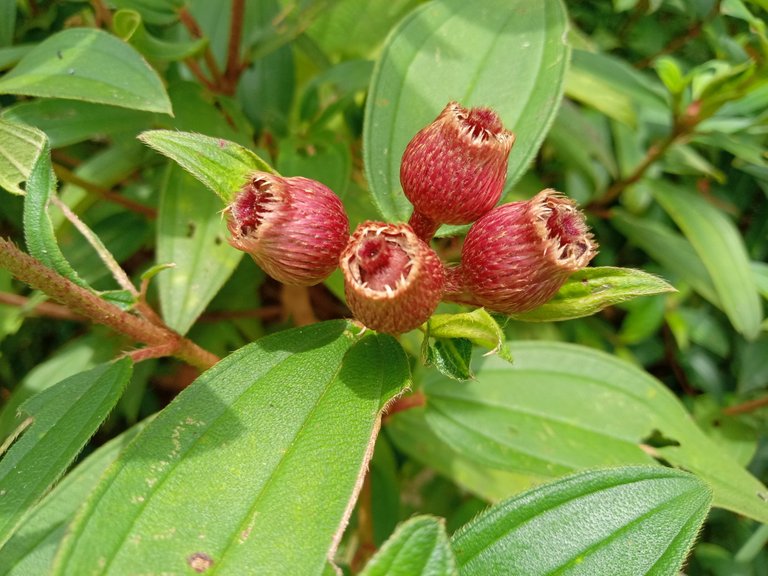 ---
the fruit of this plant can be eaten directly, and the taste has a slightly sweet and sour taste, but if you consume the fruit of this plant your tongue will be black, and of course it will not harm anything.
I don't cut this plant in my garden, I intentionally leave this plant and I take care of it because I know the benefits of this plant.
that's all from me today, hopefully what I convey to all of you is useful and you like it.
greetings from me
---
---