[Esp|Eng] One of the best puzzle games you've never heard of: Pullblox (review of my catalog on the 3DS)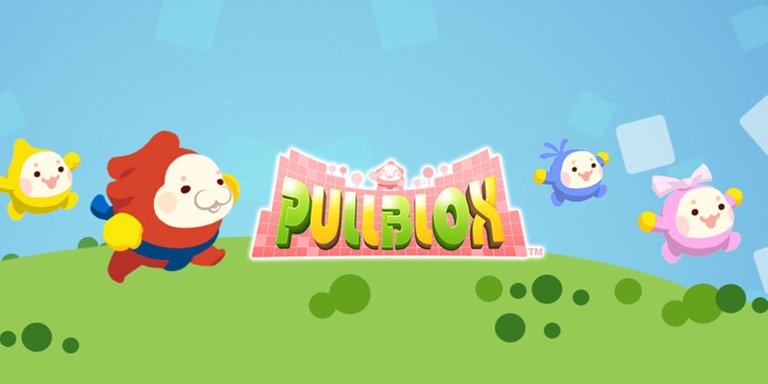 Source
---
Volví con otro análisis de mí siempre confiable 3DS, esta última semana he podido revisar varios de los juegos que tiene Nintendo en su catálogo pero este es uno de esos títulos que desde hace años mi hermano compro online y desde entonces está sentado en la consola sin que nadie lo juegue, estuve haciendo un poco de investigación y note que Pullblox fue uno de los primeros experimentos de Nintendo para vender sus juegos solo en línea, algo que hoy en día está más que decidido y es el día a día de los jugadores pero por aquel entonces era una visión innovadora de como los jugadores, lamentablemente la store ya no está disponible pero si lo esta este juego en mi consola, un sencillo pero efectivo título de puzles que destaca por ser sencillo al mismo tiempo que ingenioso, nos proponen resolver diferentes laberintos usando una serie de bloques en donde Millo, que sería en este caso nuestro personaje principal deberá rescatar a unos niños usando el poder de los bloques, y lo que podría ser una premisa bastante normal se convierte en un juego que depara horas y horas de diversión.
I came back with another analysis of my always reliable 3DS, this last week I have been able to review several of the games that Nintendo has in its catalog but this is one of those titles that for years my brother bought online and since then is sitting on the console without anyone playing it, I was doing some research and noticed that Pullblox was one of the first experiments of Nintendo to sell their games online only, something that today is more than decided and is the day to day of the players but back then it was an innovative vision of how players, Unfortunately the store is no longer available but this game is available on my console, a simple but effective puzzle title that stands out for being simple while ingenious, we propose to solve different mazes using a series of blocks where Millo, which would be in this case our main character must rescue some children using the power of the blocks, and what could be a fairly normal premise becomes a game that provides hours and hours of fun.
---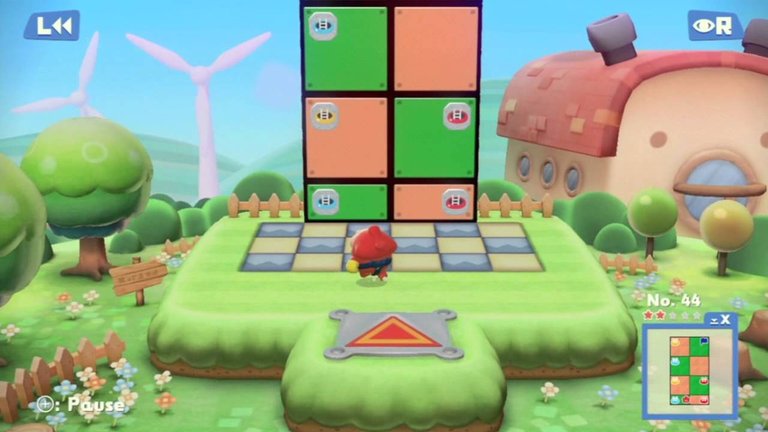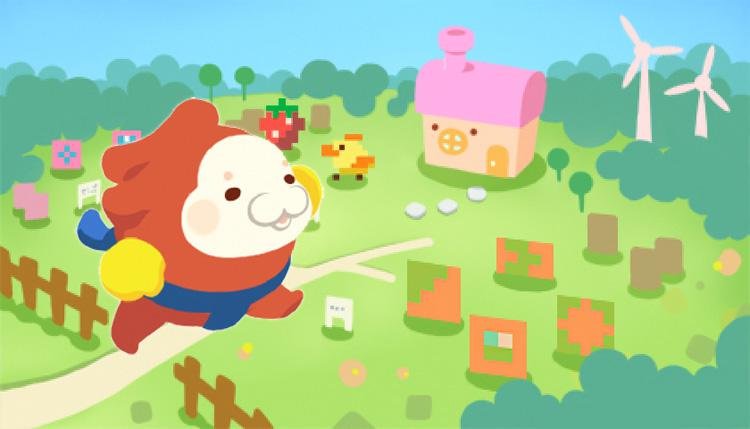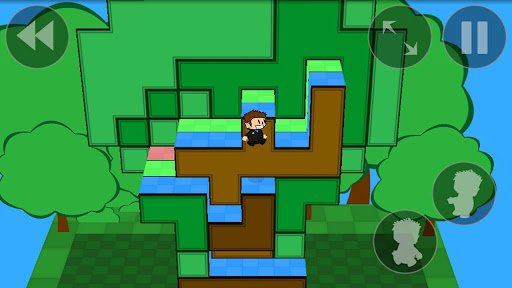 Source 1
Source 2
Source 2
---
Es un juego bastante simple, supone un desafío pero aun así no creo que la mayoría de los que lo jugaron hayan durado demasiado para completarlo, creo que por el carácter de estar en una consola portátil que puedes llevar a cualquier sitio es lo que hace de este juego algo un poco más para pasar el rato mientras esperamos o para ponernos a prueba en una noche tranquila, ofrece diversión desde el primer momento que entramos con unos desafíos que si bien podemos quedar atascados no deja de parecer simple si utilizamos debidamente a Millo para mover los bloques de arriba hacia abajo, esta es la premisa que deja este juego y en donde tendremos varios niveles en donde habrán diferentes tipos de bloques que deberemos encajar para desbloquear la siguiente puerta.
It is a fairly simple game, it is a challenge but still I do not think that most of those who played it have lasted too long to complete it, I think the character of being on a portable console that you can take anywhere is what makes this game something a little more to pass the time while we wait or to test us on a quiet night, offers fun from the first moment we enter with some challenges that although we can get stuck but it still seems simple if we properly use Millo to move the blocks up and down, this is the premise that leaves this game and where we will have several levels where there will be different types of blocks that we fit to unlock the next door.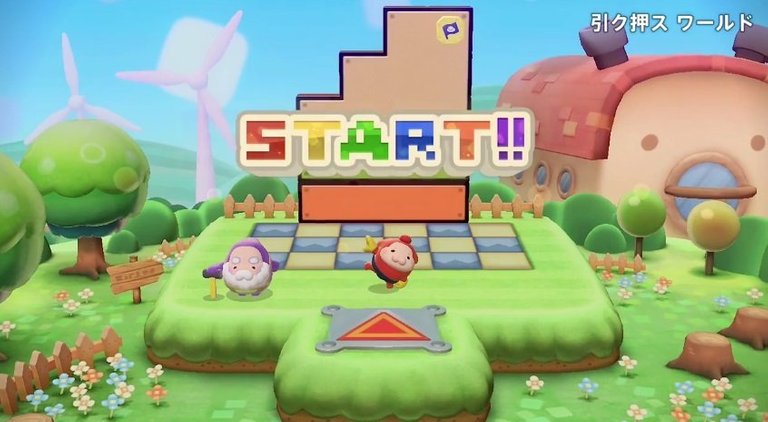 Source
El juego también integra una serie de rompecabezas visuales en donde tendremos que estra muy atento a como se mueve la cámara para resolverlos, el juego usa su ingenio en este aspecto ya que a pesar de que son problemas únicos tienen una solución satisfactoria y no muy difícil de conseguir, los tutoriales que integra el juego también ayudan bastante a saber exactamente las técnicas que debemos aplicar aunque podremos apagarlos si queremos jugar sin interrupciones de ningún tipo o desafiarnos a completarlo sin ayuda, aunque también si uno de los puzles se nos hace complicado podemos saltarlo y retomarlo más tarde, el juego puede a veces atascarte pero siempre te la posibilidad de seguir aunque para completar el juego tendremos que volver y renovados a resolver los puzles que dejamos en el camino.
Este juego también integra la función de crear nuestros propios rompecabezas y compartirlos con la comunidad, y debo decir que el sistema de creación está bastante bien logrado con herramientas para construir toda serie de problemas complejos y dejar que la comunidad los resuelva online, por desgracia el modo online de este juego está bastante desfasado y creo que nintendo ya está a punto de cerrar muchos de los servidores en donde se hospedan las creaciones de la comunidad, aun así el apartado de creación esta genial y ya he podido hacer varios niveles para compartirlos con mis hermanos.
The game also integrates a series of visual puzzles where we will have to be very attentive to how the camera moves to solve them, the game uses its ingenuity in this aspect because although they are unique problems have a satisfactory solution and not very difficult to achieve, The tutorials that integrates the game also help enough to know exactly the techniques that we must apply although we can turn them off if we want to play without interruptions of any kind or challenge us to complete it without help, but also if one of the puzzles is complicated we can skip it and take it up later, the game can sometimes get stuck but always the possibility to continue although to complete the game we will have to return and renewed to solve the puzzles that we left on the road.
This game also integrates the function of creating our own puzzles and share them with the community, and I must say that the creation system is quite well done with tools to build all kinds of complex problems and let the community solve them online, unfortunately the online mode of this game is quite outdated and I think that Nintendo is about to close many of the servers where the creations of the community are hosted, even so the creation section is great and I have already been able to make several levels to share them with my brothers.
---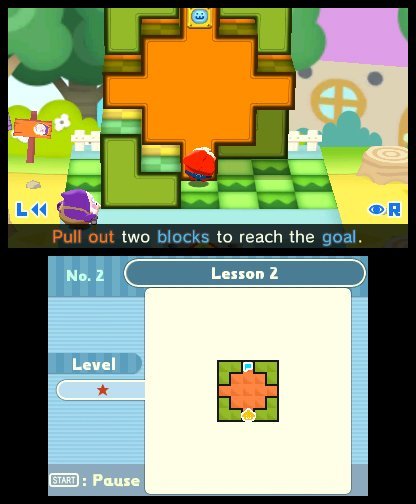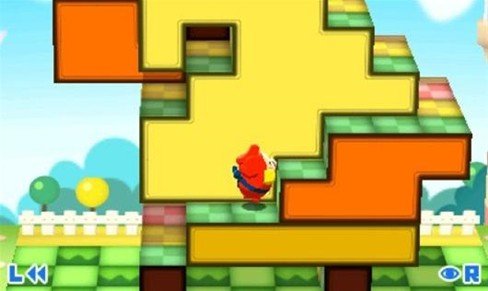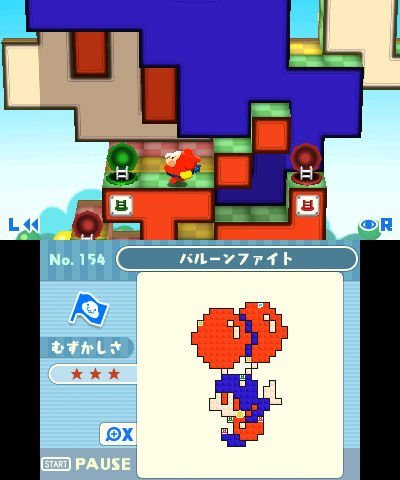 Source 1
Source 2
Source 3
Source 4
El efecto 3D en este juego realmente destaca también ya que podremos ver con todo detalle muchos de los niveles y movimientos que realizamos con los bloques, sinceramente el 3D nunca me ha llamado la atención en la consola pero hay juegos como este que lo usan formas realmente creativas y que tienen muy en claro que la funcionalidad lo es todo para este juego, todo sirve un propósito y es por eso que sus mecánicas funcionan bastante bien para ser un título que no resalta demasiado por sus detalles técnicos, su estética está muy cuidada así como su balance en su curva de dificultad haciendo del título accesible para toda clase de jugadores pero también dándole al 3DS una de los mejores juegos que considero jamás se nombran desde hace unos años, lo digo en serio, Pullblox es un juego del que deberíamos estar hablando más seguido cuando hablemos de títulos de rompecabezas y ciertamente yo lo voy a disfrutar en mi consola de principio a fin, gracias a todos los que se pasan por mis post y nos vemos en el siguiente análisis! Gracias hive!
The 3D effect in this game really stands out as well since we can see in detail many of the levels and movements that we make with the blocks, honestly 3D has never caught my attention on the console but there are games like this that use it in really creative ways and have very clear that functionality is everything for this game, everything serves a purpose and that is why its mechanics work pretty well for a title that does not stand out too much for its technical details, its aesthetics is very well taken care of as well as its balance in its difficulty curve making the title accessible for all kind of players but also giving the 3DS one of the best games I consider ever named since a few years ago, I'm serious, Pullblox is a game we should be talking about more often when talking about puzzle titles and I'm certainly going to enjoy it on my console from start to finish, thanks to all who stop by my posts and see you in the next review! Thanks hive!
Source
Translation by Deepl.com
---
---