A look at nature in my first post on Photography Lovers!!! (Esp/Eng)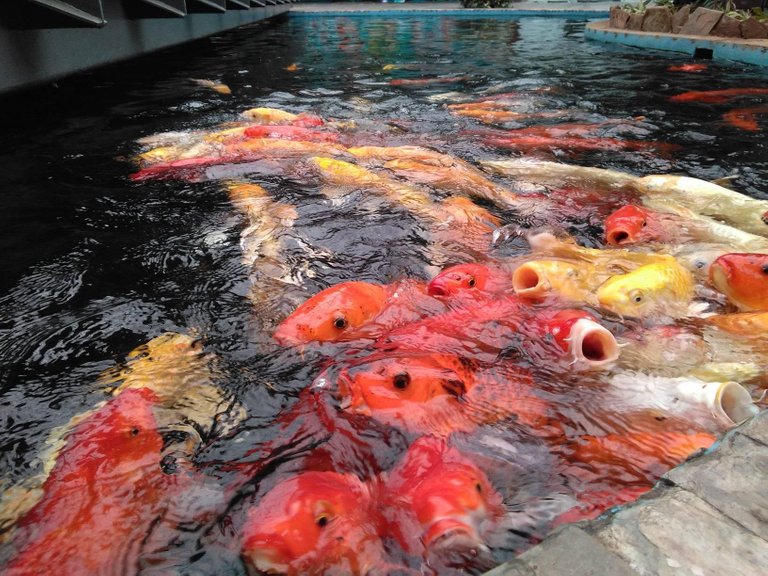 Español
¡Saludos Hiver amantes de la fotografía!
English
Greetings Hiver photography lovers!
---
Quería compartir con ustedes unos peculiares amiguitos que me encontré mientras paseaba en uno de los centros comerciales de la isla de Margarita, Venezuela.
I wanted to share with you some peculiar little friends that I met while walking in one of the shopping malls in Margarita Island, Venezuela.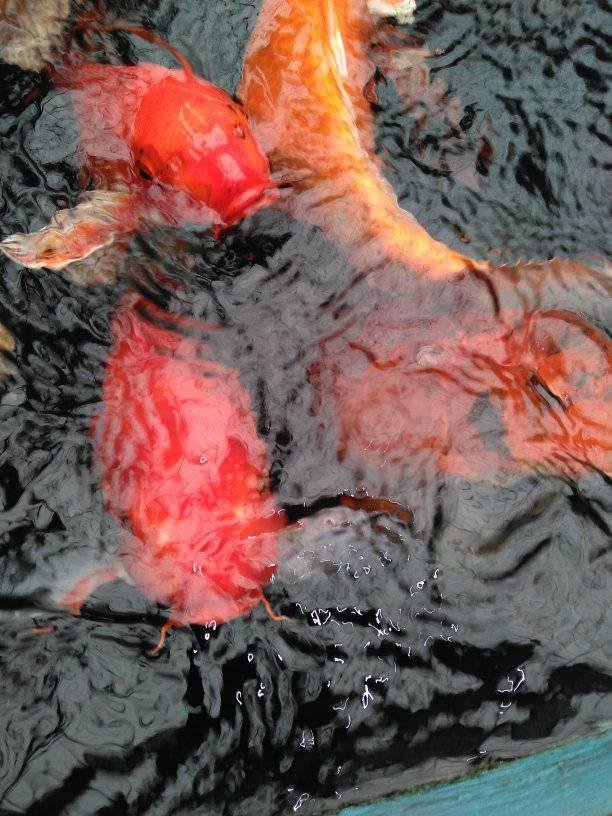 En cada oportunidad que voy suelo pasar a darle un vistazo a estos peculiares peces Koi, están tan acostumbrados a que la gente los alimente que cuando ven que alguien se asoma al estanque van de inmediato a verte, pero si no los alimentan pierden interés y se van nadando lejos. Un dato interesante que descubrí de ellos es que si asomas tu mano en el estanque y mueves la mano como si le estuvieras dando comida, alguno llega hasta ti y luego los demás lo imitan, todos abriendo la boca lo mas que pueden para comer lo que lanzas.
They are so used to people feeding them that when they see someone peeking into the pond they immediately go to see you, but if they are not fed they lose interest and swim away. An interesting fact I discovered about them is that if you stick your hand in the pond and move your hand as if you were giving them food, one of them will come to you and then the others will imitate them, all opening their mouths as wide as they can to eat what you throw.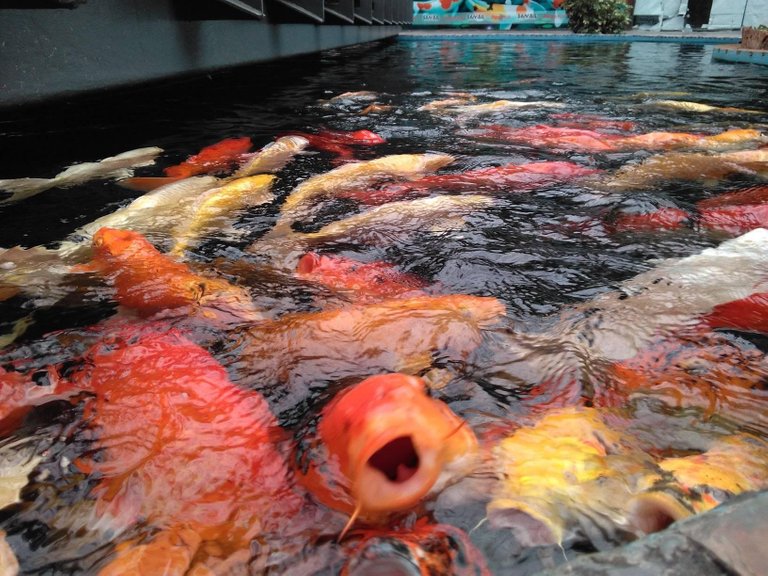 En esta foto a este amiguito le podemos ver hasta la garganta y creo que el mas grande de los peces en este estanque pesa al rededor de unos 3 kilos.
Si notan que es un engaño tu falso intento de alimentarlos, te abandonan en cuestión de segundos, creo que son mas inteligentes de lo que pensarían algunos. Me gusta mucho el hecho de que siempre hay personal cuidando a los peces y para alimentarlos puedes comprar pequeñas bolsitas de su comida, las cuales son muy económicas y de esta manera se contribuye al mantenimientos de los Koi y el pago del personal que los cuida.
In this photo this little fellow can be seen up to his throat and I think the biggest fish in this pond weighs about 3 kilos.
If they notice that your false attempt to feed them is a deception, they will abandon you in a matter of seconds, I think they are smarter than some would think. I really like the fact that there is always staff taking care of the fish and to feed them you can buy small bags of their food, which are very economical and this way you contribute to the maintenance of the Koi and the payment of the staff that takes care of them.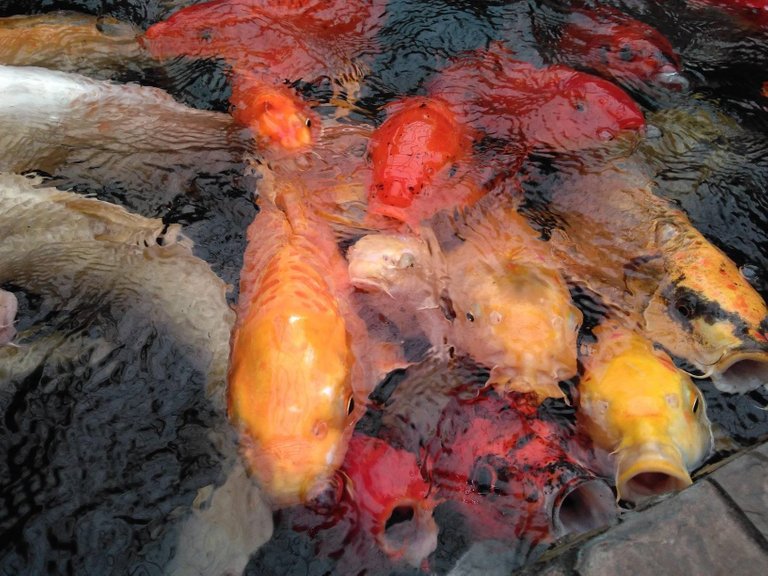 ---
Todas las imágenes presentes son de mi propiedad tomadas con mi teléfono celular marca Asus.
All images herein are my own taken with my Asus cell phone.
Translation by Deepl.com
---
---