A disturbing and terrifying journey through nightmares - Little Nightmares 2 Review (Esp/Eng)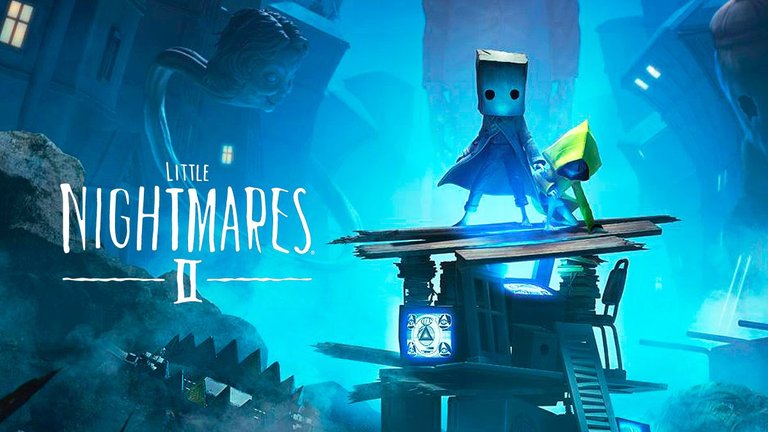 Source
Español
Saliéndome un poco de los juegos de 3DS y Wii que suelo jugar en mis tardes he decidido con la ayuda de mi hermano el crearme una cuenta en Steam para disfrutar de algunos de los juegos que me han estado recomendando para las PC, no soy muy conocedora de este espacio pero un compañero de la universidad me recomendó que si me gustaban las experiencias aterradoras o por lo menos inquietantes que voltee la mirada hacia Little Nightmares, a mí por supuesto no me gusta nada de ese género de terror así que termino comprándolo mi compañero la segunda entrega y dejándome jugar en su cuenta lol, de todas formas le di una probada el otro día enfrentando mis miedos y la verdad me ha dejado sorprendida el como un videojuego puede transmitir con unos pocos elementos la sensación de inquietud y de vulnerabilidad, solo algunos de sus niveles aun me dan pesadillas y pienso que este es un juego de plataformas que me recuerda a otros oldies como Limbo.
English
Leaving a little of the 3DS and Wii games that I usually play in my evenings I have decided with the help of my brother to create an account on Steam to enjoy some of the games that have been recommending me for PC, I'm not very knowledgeable about this space but a college classmate recommended me that if I liked the scary experiences or at least disturbing to turn my eyes to Little Nightmares, I of course don't like anything of that horror genre so I ended up buying it my partner the second installment and letting me play it on his account lol, anyway I gave it a try the other day facing my fears and the truth has left me surprised how a video game can convey with a few elements the feeling of disquiet and vulnerability, only some of its levels still give me nightmares and I think this is a platform game that reminds me of other oldies like Limbo.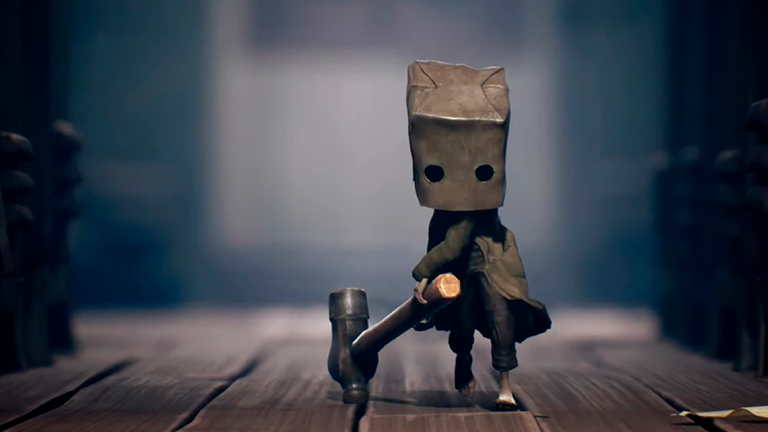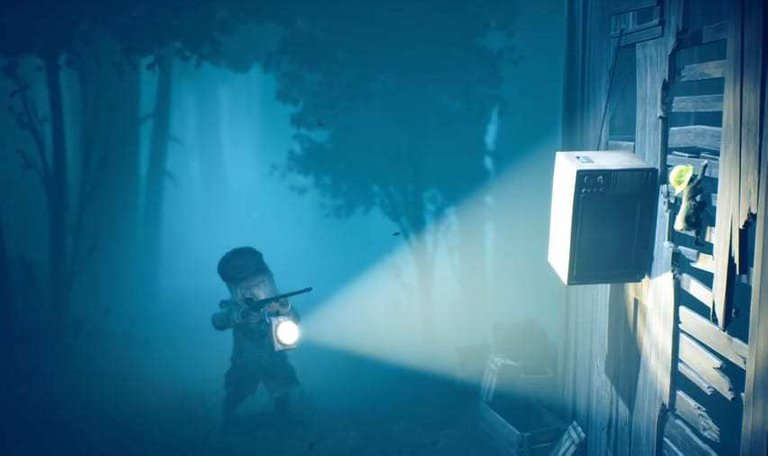 Source 1
Source 2
Source 3
---
Pero volvamos al inicio, Little Nightmares 2 es un videojuego de plataformas, de eso no hay ningún secreto, de hecho, las similitudes que tiene con la mayoría de los juegos de este tipo son más que obvias, y salvo sus controles que en algunos casos tengo la sospecha de que son algo torpes a propósito para darnos la sensación de vulnerabilidad la verdad es que el resto de la aventura es de calidad, tiene rompecabezas ingeniosos en cada una de las pesadillas que vamos explorando debido a nuestra curiosidad por las señales de radio que en un momento explicare, esta segunda entrega nos pone en las manos de un nuevo protagonista, Mono, que investigando me di cuenta que comparte similitudes con la protagonista de la primera entrega, pero en fin, la historia de Little Nightmares 2 tiene una peculiaridad y es que no hay un solo dialogo que nos guie, cada una de las acciones y decisiones que se toman son a partir de gestos que van haciendo sus protagonistas y esto ayuda a que la historia sea fácil de entender pero difícil de digerir, me vi en muchos niveles sin saber el trasfondo y pienso que es porque no me he jugado la primera entrega (y probablemente no lo hare ☹️).
But back to the beginning, Little Nightmares 2 is a platform video game, there is no secret about that, in fact, the similarities it has with most games of this type are more than obvious, and except for its controls that in some cases I have the suspicion that they are somewhat clumsy on purpose to give us the feeling of vulnerability the truth is that the rest of the adventure is of quality, it has ingenious puzzles in each of the nightmares that we explore due to our curiosity about the radio signals that in a moment I will explain, This second installment puts us in the hands of a new protagonist, Monkey, that researching I realized that shares similarities with the protagonist of the first installment, but anyway, the story of Little Nightmares 2 has a peculiarity and is that there is not a single dialogue to guide us, each of the actions and decisions that are taken are from gestures that are doing their protagonists and this helps the story is easy to understand but difficult to digest, I saw myself in many levels without knowing the background and I think it's because I have not played the first installment (and probably will not ☹️).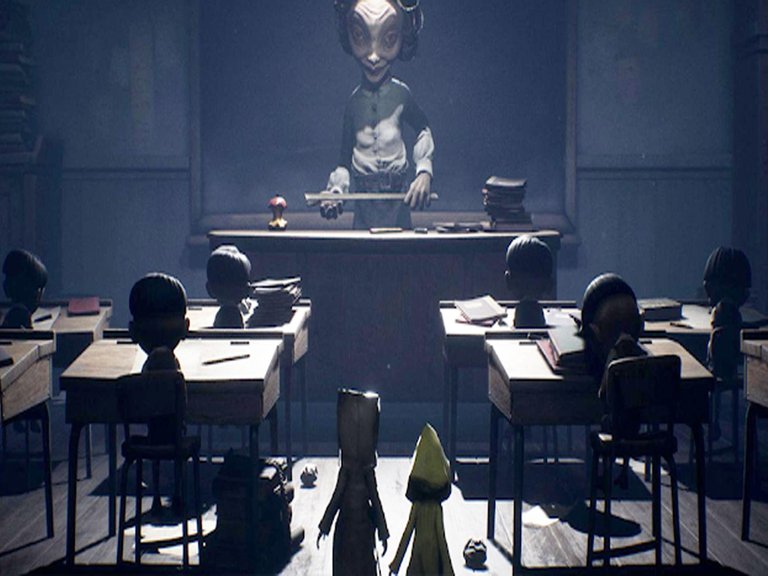 Source
Así que estamos atrapados en una serie de pesadillas, pero aquí es donde he visto una de los primeros puntos a favor, traen a la protagonista de la anterior entrega a ser nuestra guía por cada uno de los niveles, Six es una ayuda muy útil cuando nos enfrentamos a los monstruos que albergan cada uno de los niveles y hasta podemos simplemente pegarnos a ella para resolver los niveles, es una adición que me ha encantado en ciertos puzles que son estresantes para mí o en las secciones en donde debemos escapar de las pesadillas y cada movimiento en falso es reiniciar el nivel desde el principio, el diseño de los niveles tiene ese aire oscuro e inquietante y en cada uno de ellos se encuentran estos personajes deformes y creativamente macabros que deberemos burlar para poder escapar de sus mundos, este es de sobra el punto que más destaca en todo el juego ya que todo lo que es el ambiente y la ejecución y animación de las pesadillas mayores que nos vamos encontrando hacen del juego una experiencia terrorífica y en muchos casos tuve que parar de jugar súbitamente debido a los escalofríos que sentía.
So we are trapped in a series of nightmares, but this is where I have seen one of the first points in favor, they bring the protagonist of the previous installment to be our guide through each of the levels, Six is a very useful help when we face the monsters that harbor each of the levels and we can even just stick to it to solve the levels, is an addition that I have loved in certain puzzles that are stressful for me or in the sections where we must escape from nightmares and every false move is restarting the level from the beginning, the design of the levels has that dark and disturbing air and in each one of them we find these deformed and creatively macabre characters that we must outwit to escape from their worlds, this is by far the point that stands out most in the whole game because everything that is the environment and the execution and animation of the major nightmares that we will find make the game a terrifying experience and in many cases I had to stop playing suddenly because of the chills I felt.
---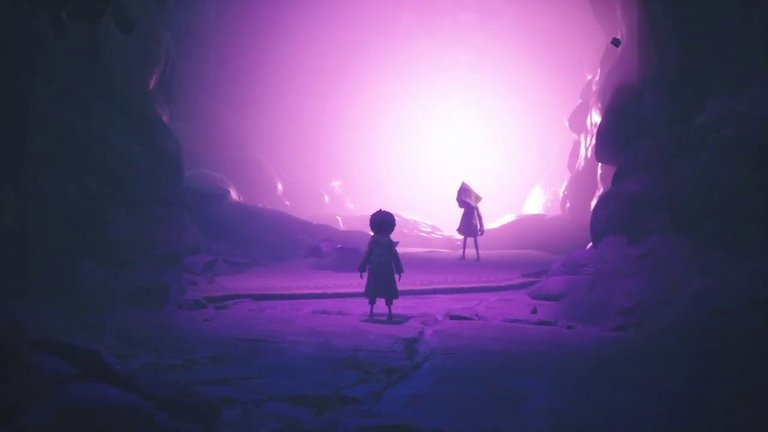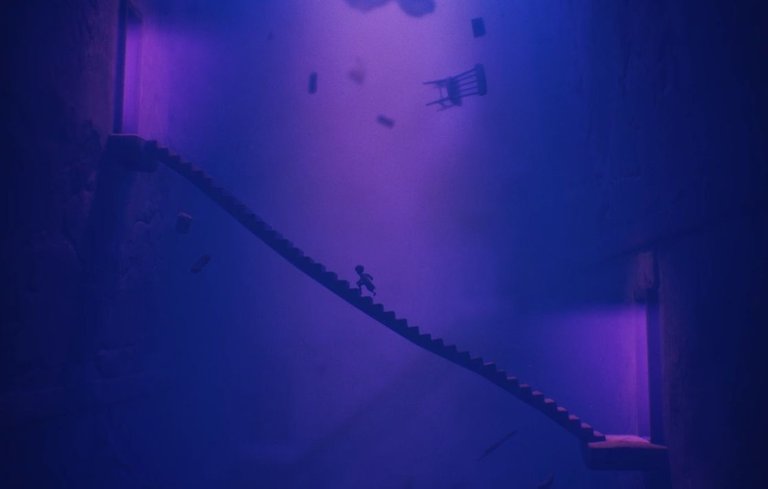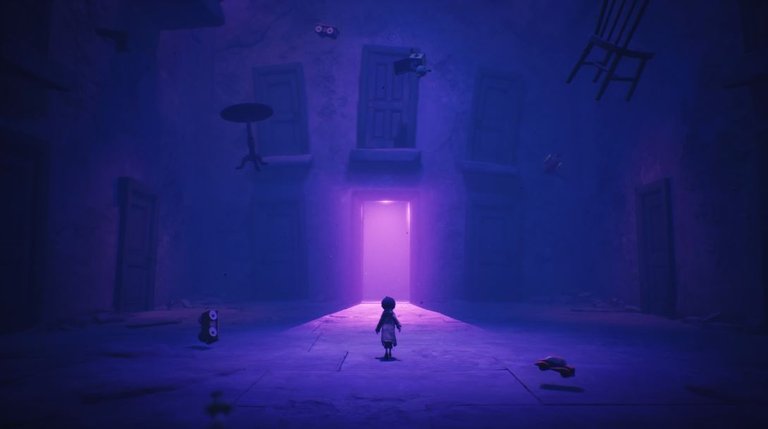 Source 1
Source 2
Source 3
Cada esquina se siente como un espacio oscuro y lúgubre y es en estas circunstancias en donde puede ser que nos topemos a estas pesadillas, los diseños de cada pequeña acción u objeto con el que podamos interactuar están al punto, pienso que el juego se beneficia de tener espacios pequeños en donde desarrollar la acción y lo complementan con la llegada y posterior persecución de las pesadillas en unos tramos que se vuelven mucho más abiertos y nos permiten ver a plenitud todo el diseño de mundos que tiene el juego. Los sustos y la tensión siempre están presentes además de unas imágenes perturbadoras a cada paso que damos, no es un juego para todo el mundo, tampoco estoy segura que sea para mí, pero es una de esas experiencias que puedo catalogar como de calidad, tanto por la atmosfera que ofrece como por su capacidad de mantenerme siempre en un permanente miedo.
Each corner feels like a dark and gloomy space and it is in these circumstances where we might run into these nightmares, the designs of each small action or object with which we can interact are to the point, I think the game benefits from having small spaces in which to develop the action and complement it with the arrival and subsequent pursuit of nightmares in sections that become much more open and allow us to fully see all the design of worlds that has the game. The scares and tension are always present in addition to disturbing images at every step we take, it is not a game for everyone, I'm not sure it is for me either, but it is one of those experiences that I can classify as quality, both for the atmosphere it offers and for its ability to keep me always in a permanent fear.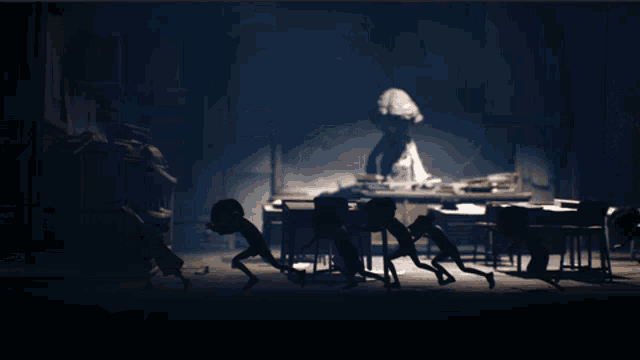 Source
---
Translation by Deepl.com
---
---