[ESP | ENG] Photographs at Home Edited in PicSart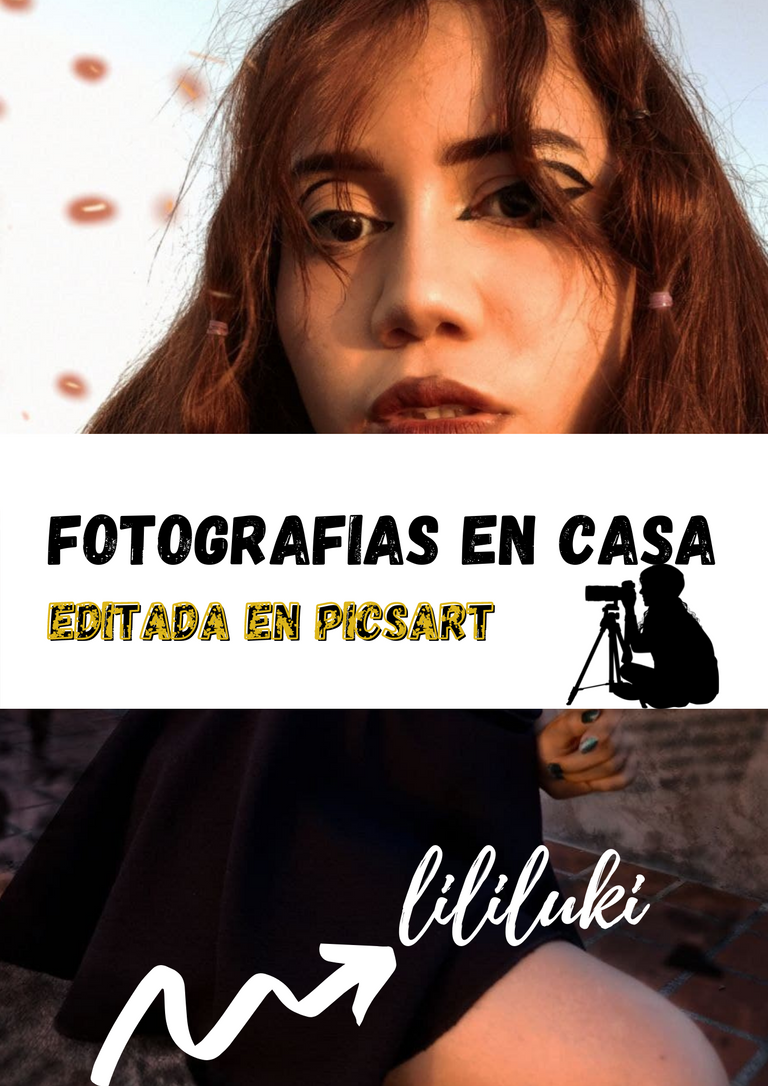 ---
Muy buenas mis queridos lectores, deseo que se encuentren bien, el día de hoy les quiero compartir fotografías hechas en casa y editadas en PicSart, espero que de alguna forma les ayude a ustedes poder realizar su propia sección de fotos sin necesidad de salir de su comunidad, sin más nada que decir, comencemos.
Very good my dear readers, I hope you are well, today I want to share with you pictures made at home and edited in PicSart, I hope that in some way it will help you to make your own section of photos without leaving your community, without more to say, let's start.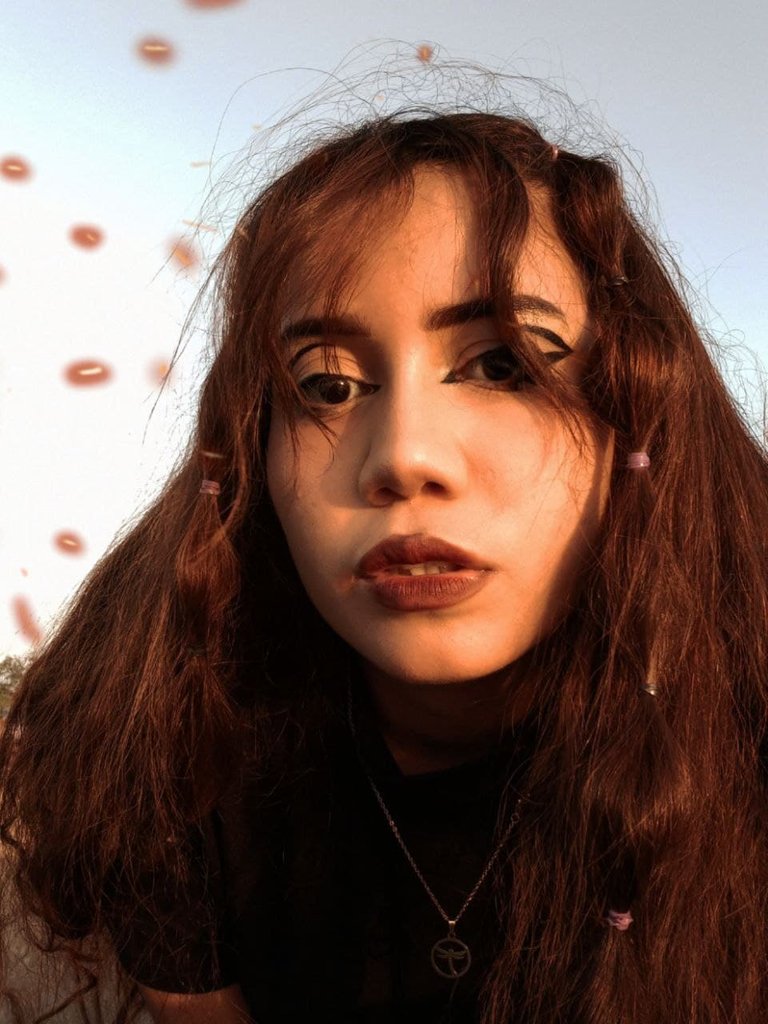 ---
1) Fotografía en la terraza:
Esta fotografía sin duda es mi favorita, no sé qué opinan ustedes, ¿Cuál es su favorita? Sin embargo, esta fotografía me la tome yo sola, con ayuda del temporizador, y por supuesto para quedara tan genial la edite con PicSart.
En esta foto junto con la otra que se encuentra abajo, me las tome en la terraza de mi hogar, use un look bastante E-girl si quieren saber cómo realice este maquillaje, les dejo el link del tutorial que hice no hace mucho Makeup e-girl la mayoría de las veces tengo que ingeniármela para tomarme las fotos yo sola, por eso trato de terminar todo antes de que anochezca, cuando el sol está bajando es el momento perfecto para hacer la sección de fotos, no hace tanto sol sino más la luz del atardecer que es preciosa.
Con el temporizador en 5 seg puse el celular en una esquina apoyándolo con un libro, y con mi palma empecé a tomar fotos, Samsung tiene la opción de tomar fotos con solo mostrar la palma de la mano, así que eso es una ventaja para mí, así no tendría que ir a cada rato a darle al botón. Luego de la sección de fotos, elegí las que más me gustaron, que en definitiva fueron estas dos.
¿Por qué las edite?
Las edite porque no me gusto el fondo, ya que la mayoría de las fotos que me tomo son para mi Feed de Instagram y sinceramente ya tengo varias fotos en el mismo sitio, entonces para diferenciarlo con las otras es cambiándole algo del fondo, por ende las edite en la App más confiable PicSart, lo que hice en la primera fue sencillo, solo le puse un filtro con tono color ladrillo, ya que le había puesto pequeños destello de fuego, y quería ponerlo como si estuviera en llamas, no sé si me entendieron, pero si ven la fotografía entenderán.
Y con la otra solo puse un fondo que no es tan bueno, ya que es un poco visible el fondo real, pero de igual forma me gustó mucho.
1) Photo on the terrace:
This photograph is without a doubt my favorite, I don't know what you think, what is your favorite? However, I took this picture by myself, with the help of the timer, and of course to make it look so great I edited it with PicSart.
In this photo along with the other one below, I took them on the terrace of my home, I used a pretty E-girl look if you want to know how I did this makeup, I leave you the link to the tutorial I did not long ago Makeup e-girl most of the time I have to manage to take the pictures by myself, so I try to finish everything before it gets dark, when the sun is going down is the perfect time to make the photo section, not so much sun but more the sunset light that is beautiful.
With the timer on 5 sec I put the cell phone in a corner leaning it with a book, and with my palm I started to take pictures, Samsung has the option to take pictures just by showing the palm of my hand, so that's an advantage for me, so I wouldn't have to go every time to hit the button. After the photo section, I chose the ones I liked the most, which were these two.
Why did I edit them?
I edited them because I didn't like the background, since most of the photos I take are for my Instagram Feed and honestly I already have several photos in the same place, so to differentiate it from the others is by changing some of the background, therefore I edited them in the most reliable App PicSart, what I did in the first one was simple, I just put a filter with a brick color tone, since I had put small flashes of fire, and I wanted to put it as if it was on fire, I don't know if you understood me, but if you see the picture you will understand.
And with the other one I only put a background that is not so good, since the real background is a little visible, but I still liked it a lot.
---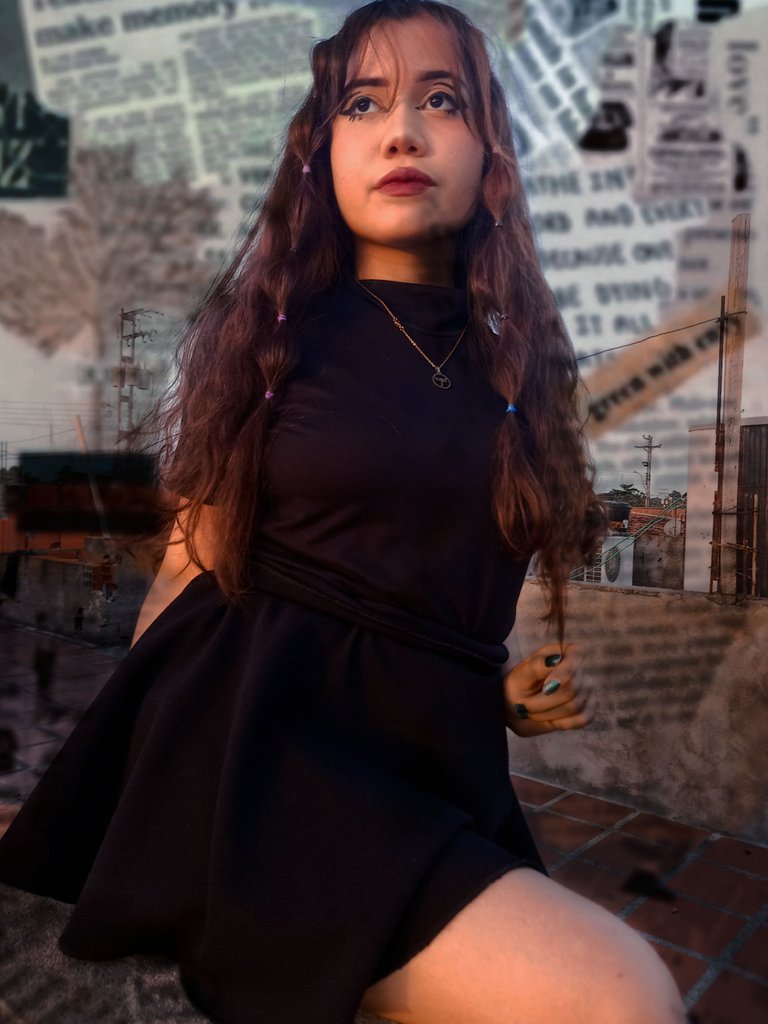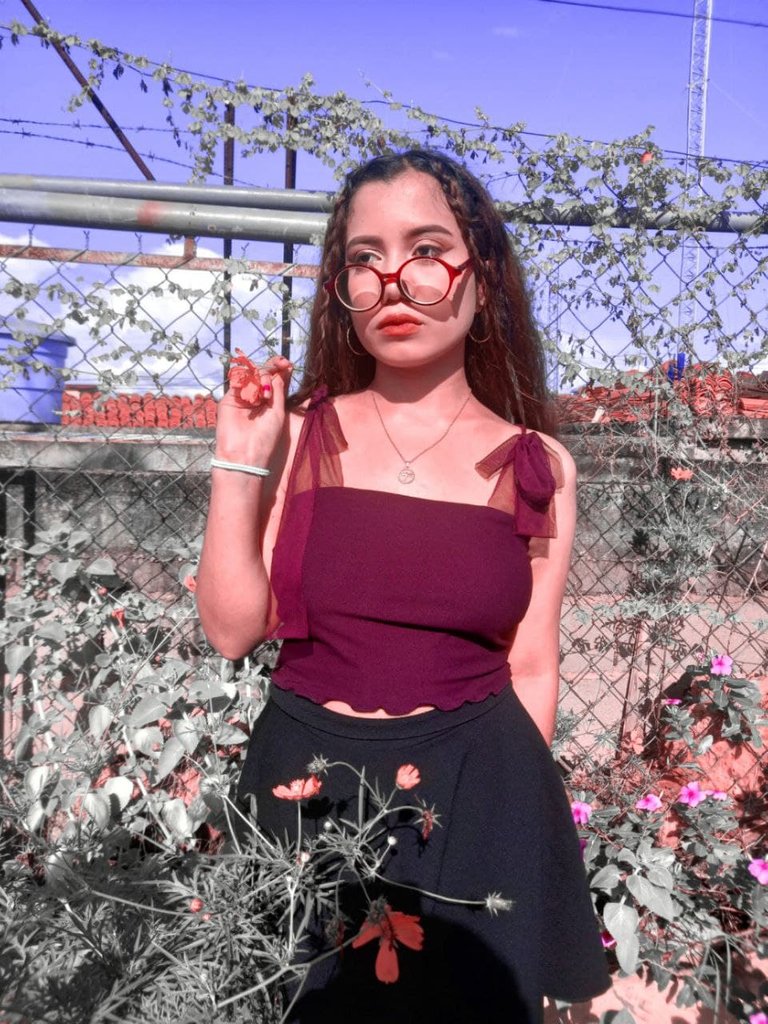 ---
2) Fotografía en mi calle:
Esta fotografía me la tomaron al final de la calle, donde hay varias flores, fue una idea increíble ya que eso le dio mucha diferencia entre las demás fotos, sin embargo, esta sección de fotos fueron para el emprendimiento que les comente en un post anterior, de igual forma me encanto tanto que quise subirla, pero editada, ya que no quería subir la misma que ya habían subido en la cuenta del emprendimiento..
Lo que hice fue hacerle unos ajustes de colores, para que cambiara a un tono más morado como el color de la camisa, y así fue como quedo, para aquellos que necesitan tomar una foto de cuerpo completo, les recomendaría un trípode, eso ayuda muchísimo.
2) Photography in my street:
This photograph was taken at the end of the street, where there are several flowers, it was an incredible idea because it gave a lot of difference between the other photos, however, this section of photos were for the venture that I told you in a previous post, I loved it so much that I wanted to upload it, but edited, because I did not want to upload the same one that had already been uploaded in the account of the venture.
What I did was to make some color adjustments, to change it to a more purple tone as the color of the shirt, and that's how it was, for those who need to take a full body photo, I would recommend a tripod, it helps a lot.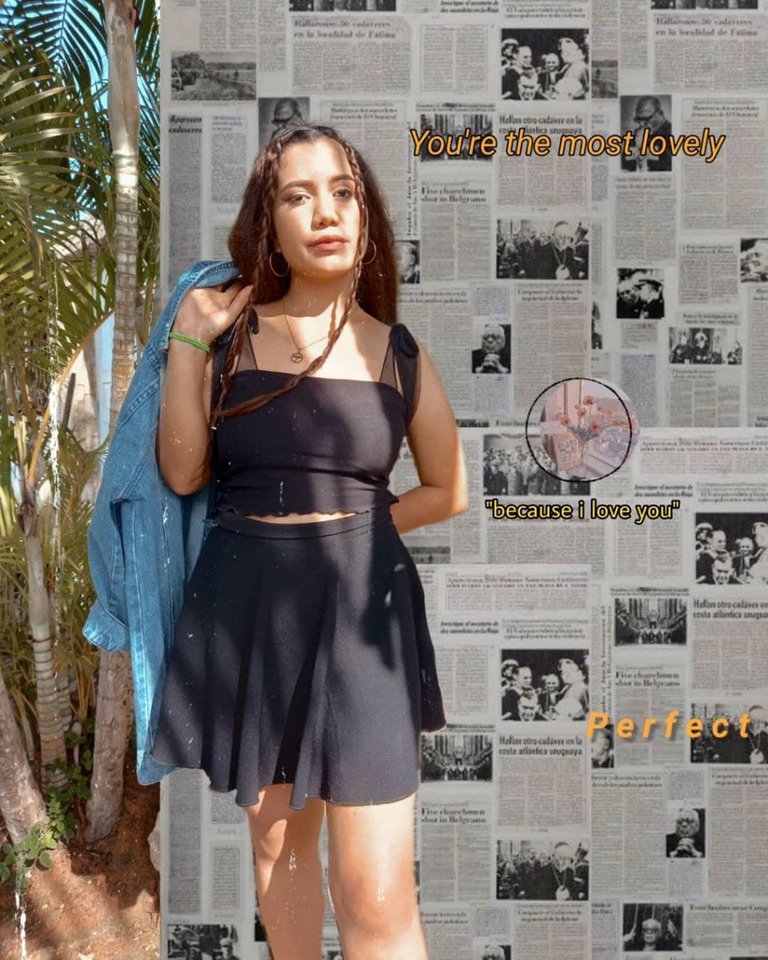 ---
3) Fotografía al lado de una palmera:
Esta fotografía también fue para el mismo propósito del emprendimiento, por ende, el fondo no me gusto, lo que hice fue agregarle un sticker de periódico y con mucho cuidado fui quitando las partes del cuerpo, para que quedara como si fuera el fondo, deje la palmera porque siento que queda muy bien, también le agregue algunas frases en inglés para que se viera más Aesthetic .
Al final le agregue un efecto con destello de rayas de periódico, para que tuviera ese efecto vintage .
Eso fue todo, espero que les haya gustado, nos veremos en la próxima.
3) Photograph next to a palm tree:
This photograph was also for the same purpose of the project, therefore, I didn't like the background, what I did was to add a newspaper sticker and very carefully I removed the body parts, so that it was as if it were the background, I left the palm tree because I feel it looks very good, I also added some phrases in English to make it look more Aesthetic.
At the end I added an effect with a flash of newspaper stripes, to have that vintage effect.
That was all, I hope you liked it, see you in the next one.

Traducido en: DeepL
Fotos editadas en Canva y PicSart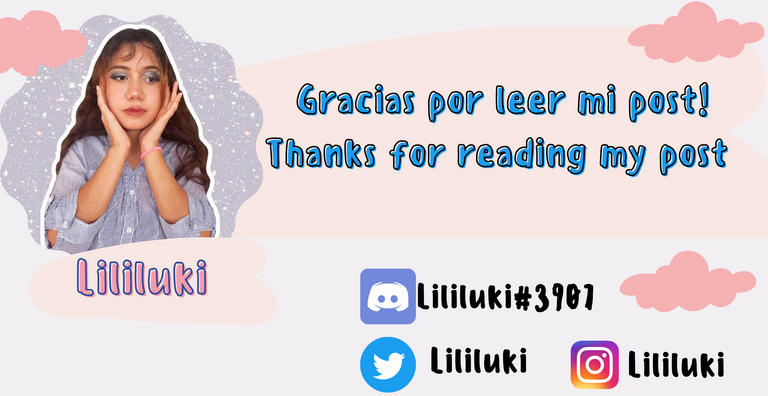 ---
---