Niños sobrevivientes a pesar de lo que tuvieron que vivir - el reencuentro (parte 2) [Esp-Eng]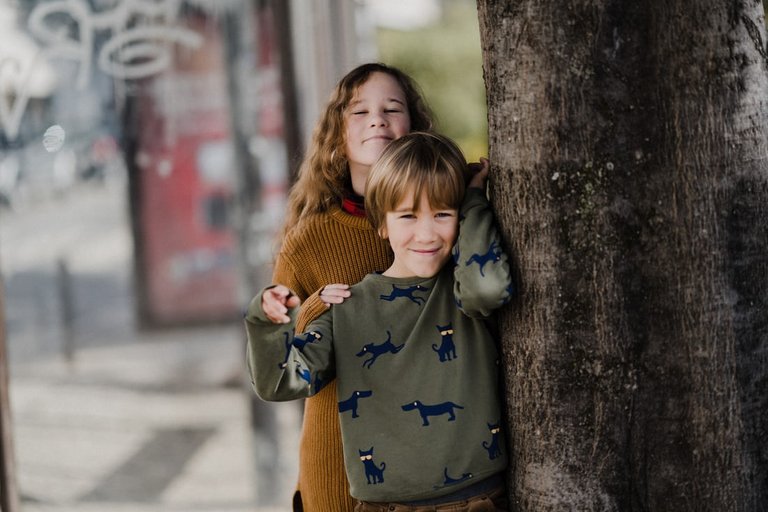 Fuente by Annie Spratt
Hola saludos para ustedes es un placer acompañarlos otra vez en esta plataforma el tema de mi publicación, en esta oportunidad "el reencuentro" la mayoría de las veces es de total alegría cuando las personas están separadas por alguna razón, sea porque viajaron, o quizás fueron separados a la fuerza, en contra de su voluntad, se encuentran de nuevo, la verdad es que es una emoción grande lo que se siente y esto fue lo que le paso a Miguelina, una mujer que tuvo que luchar por 2 hijos que le fueron arrebatado de su lado cuando estaban muy pequeños
Ustedes recordarán que ya les conté parte de esta historia de 2 niños valientes, pero ahora vamos a ver como Miguelina la madre de estos niños los recupera después de estar separada de ellos por 12 años ¿cómo sucedió todo esto? Bueno el esposo de Miguelina era una persona que tenía empresas y trabajaba viajando mucho, pero no trataba bien a su esposa y muchas eran las veces que no les daba para alimentarse ni a los niños ni a ella y por eso pasaban necesidad.
Hello greetings for you is a pleasure to accompany you again on this platform the theme of my publication, this time "the reunion" most of the time is of total joy when people are separated for some reason, either because they traveled, or perhaps they were separated by force, against their will, they meet again, the truth is that it is a great emotion what you feel and this was what happened to Miguelina, a woman who had to fight for 2 children who were taken away from her side when they were very young.
You may remember that I already told you part of this story of 2 brave children, but now let's see how Miguelina the mother of these children recovers them after being separated from them for 12 years, how did all this happen? Well, Miguelina's husband was a person who had companies and worked and traveled a lot, but he did not treat his wife well and many times he did not provide food for her and the children and that is why they were in need.

En una oportunidad el esposo de Miguelina le hizo una mala jugada le dijo que iba a llevar a los niños a un paseo, como tenía camiones y otros transporte se le hacía fácil, entonces ella cedió y los dejó que se los llevara y resulta que los llevó muy lejos en donde vivían unos familiares de él y allí los niños duraron 12 años trabajando muy duro desde pequeños y la madre siempre muy angustiada por poder ver y recuperar a sus 2 hijos, aunque ella se casó después con otro señor muy responsable y llegó a tener otros hijos, sufría mucho por sus hijos que les habían quitado hacía ya mucho tiempo y ella siempre les contaba tanto a su nuevo esposo como a sus demás hijos, que tenían 2 hermanos más.
Un día cuando estaba tranquila en su casa con su esposo, llegó el anterior esposo que se había llevado 2 niños con la compañía de una mujer y ella entonces tenía mucho miedo porque ese señor era muy violento y siempre la maltrató, pero no, está vez llego tranquilo y hablaron un rato, de todas manera ella estaba acompañada de su nuevo esposo, llegó el momento y Miguelina le preguntó por los niños y el le respondió que estaban bien que lo estaban cuidando unos familiares pero ella pensaba que estaban al cuidado de él, no sabía que los había abandonado en un pueblo en donde lo tenían de sirvientes y eso que eran pequeños.
On one occasion Miguelina's husband played a bad trick on her, he told her that he was going to take the children on a trip, since he had trucks and other transportation it was easy for him, so she gave in and let him take them and it turned out that he took them far away to where some of his relatives lived and there the children lasted 12 years working very hard since they were very young and the mother was always very anxious to see and recover her 2 children, Although she later married another very responsible man and had other children, she suffered a lot for her children who had been taken away from them a long time ago and she always told both her new husband and her other children that they had two more siblings.
One day when she was calmly at home with her husband, the previous husband arrived and had taken 2 children with the company of a woman and she was very afraid because that man was very violent and always mistreated her, but no, this time he arrived calmly and they talked for a while, Anyway, she was accompanied by her new husband, the time came and Miguelina asked him about the children and he answered that they were fine, that some relatives were taking care of them, but she thought they were in his care, she did not know that he had abandoned them in a town where they had him as servants and that they were small.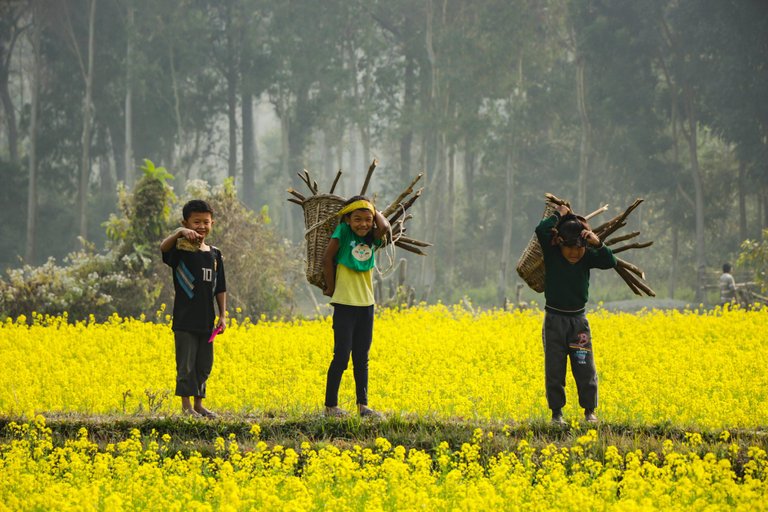 Fuente by Drift Shutterbug
Por fin que terminó la visita inesperada y el hombre no le dijo en donde tenía a sus hijos pero en un descuido, la mujer que había venido con el papa de los niño le dijo en donde se encontraban los niños entonces ella se puso en contacto con un abogado y la abogado le dio algunas instrucciones y se fueron al pueblo en donde estaban los niños, aunque Miguelina yo no los reconocía porque cuando se separó de ellos estaban muy pequeños pero cuando vio a un niño vendiendo en la calle casabe le dio la impresión de que se trataba de su hijo y al niño también lo impresionó y rápido le fue a decir a su hermana, "yo sabía que mi mama nos vendría a buscar" y allí fue en donde rescato a sus niños y regresaron felices para su casa después de 12 años ¡que encuentro tan emocionante!
Casos como esto pasan a diario, pero tenemos que reflexionar y darnos cuenta que por nuestros actos los que sufren son los más indefensos en este caso los niños, aunque también sufren los padres que quieren el bien de sus hijos porque como leímos, Miguelina fue la que sufrió mucho por no tener los niños a su lado, pero ella luchó para estar de nuevo al lado de ellos, pero muchas veces no se logra y los que sacan la peor parte son los niños. Gracias por leer mi historia, espero se encuentren bien, cuiden mucho a sus hijos y a su familia, con mucho cariño se despiden sus amigos @liliayjuvenal.
Finally the unexpected visit ended and the man did not tell her where he had his children but in an oversight, the woman who had come with the father of the children told her where the children were so she contacted a lawyer and the lawyer gave her some instructions and they went to the town where the children were, although Miguelina did not recognize them because when she was separated from them they were very young, but when she saw a boy selling cassava on the street she had the impression that it was her son and the boy was also impressed and quickly went to tell his sister, "I knew that my mother would come looking for us" and that is where she rescued her children and they returned home happy after 12 years, what an exciting encounter!
Cases like this happen every day, but we have to reflect and realize that by our actions those who suffer are the most defenseless in this case the children, but also suffer the parents who want the good of their children because as we read, Miguelina was the one who suffered a lot for not having the children by her side, but she fought to be back by their side, but often it is not achieved and those who get the worst part are the children. Thank you for reading my story, I hope you are well, take good care of your children and your family, with much affection your friends @liliayjuvenal say goodbye.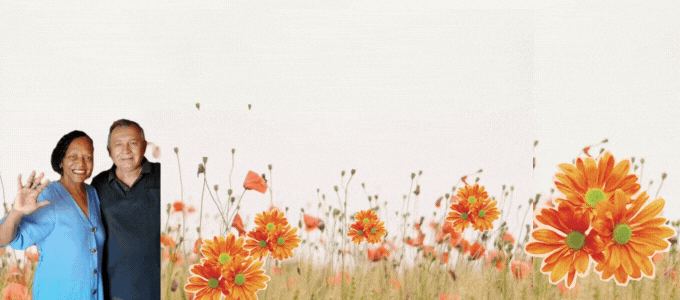 ---
---