Is it possible to have confidence? Personal reflection [Esp-Eng]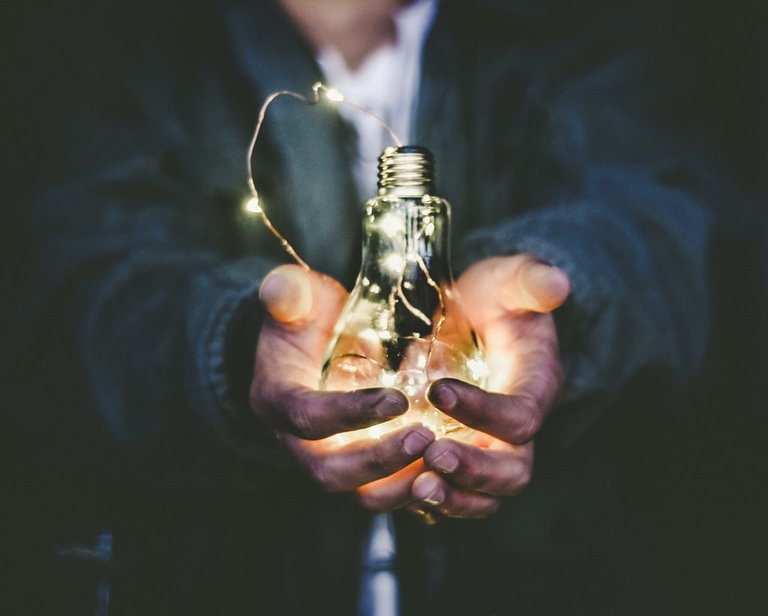 Fuente by Riccardo Annandale
My greetings to all here I am again with my wife sharing with you here on this platform and in this way continue to encourage each other with our publications so in advance we give you a greeting to all of you and your family. The theme of this day arose from a reflection during a long night in which I could not get to sleep, an important question came to me, can you have confidence?
Mis saludos para todos aquí estoy de nuevo junto con mi esposa compartiendo con ustedes aquí en esta plataforma y de esta manera seguirnos animando una a otros con nuestras publicaciones por eso de antemanos les damos un saludo a todos ustedes y su familia. El tema de este día surgió de una reflexión durante una noche larga en la que no lograba conciliar el sueño, me surgió una pregunta importante ¿se puede tener confianza?

And there are many times when you can lose confidence when someone looks bad or hurts you or a family member and if it is known or even worse if it is a family member you may feel more disappointed because someone you trusted made a bad move and in these cases you lose confidence not only in the person who caused you the damage but also all the people.
Then this causes anxiety, despair and makes you feel bad because sometimes you think you have been mocked and that often can make you irritated and if you take it to heart you can even get sick depending on what kind of disappointment the person who made the wrong move has caused you and this breaks all the trust you had and this can be more disastrous when it comes to if you need something urgent because you are in poor health or have financial need and in those moments when you most want to count on our family or a trusted friend and when you fail this collapses you.
Y es que muchas son las veces en que puedes perder la confianza cuando alguien te queda mal o te hace daño a uno o a un familiar y si es conocido o peor aún de la familia quizás te sientas más decepcionado porque alguien en quien tú confiabas te hizo una mala jugada y en estos casos pierdes la confianza no solo en la persona que te causó el daño si no también todas las personas.
Entonces esto provoca ansiedad, desesperación y te hace sentir mal porque a veces piensas que se han burlado de ti y eso muchas veces te puede poner irritado y si lo tomas muy a pecho hasta te puedes enfermar dependiendo de qué tipo de decepción te a causado la persona que te hizo la mala jugada y esto rompe con toda la confianza que tenias esto puede ser más desastroso cuando se trata de si necesitas de algo urgente porque estas mal de salud o tienes necesidad económica y en esos momentos cuando más quieres contar con nuestra familia u algún amigo de confianza y cuando te falla esto te derrumba.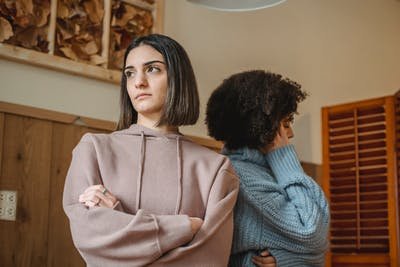 Fuente by Liza Summer
Of course one has to be aware of the situation of the people because each one has its own circumstances, but in spite of that there are ways and you can be willing to do something for the person who needs it and in that way gain the trust by the way you take care of them and treat them and for this you don't need to have much in a material sense because you can help with affection and love.
On the other hand, one loses trust when you have worked almost all your life and the employer or the people who are in charge of your salary fail you and when you need it the most and this is what happened to me these days, I worked at the university for 25 years and I am already retired and since last month I am waiting for my vacation pay and up to date I have not received it and because of this I have lost trust because even when what you think is stable fails you, this makes you very sad.
Despite all the things that may happen we should not lose confidence because in reality in the world there are many people in which you can trust and there are few who generate distrust and also in our case we have to improve and be able to gain the trust of others on the other hand we should never lose confidence and always have hope and move forward and if you can have confidence even though many people fail us.
Claro uno tiene que estar consciente de la situación de las personas porque cada una tiene sus circunstancias, pero a pesar de eso hay maneras y puede estar dispuesto hacer algo por la persona que lo necesita y de esa manera ganarse la confianza por la manera como la atiendes y la tratas y para esto no hace falta tener mucho en sentido material porque se puede ayudar con cariño y con amor.
Por otra parte, uno pierde la confianza cuando tu has trabajado casi toda la vida y el patrón o las personas que están encargados de que recibas tu sueldo te falla y cuando tu mas lo necesitas y esto fue lo que me pasó a mí en estos días resulta que trabaje en la universidad por 25 años ya estoy jubilado y precisamente desde el mes pasado estoy esperando mi pago de vacaciones y hasta la fecha no lo he recibido y por esto he perdido la confianza porque hasta que con lo que uno piensa que está estable le falla esto lo pone muy triste.
A pesar de todas las cosas que puedan pasar no debemos perder la confianza porque en realidad en el mundo hay muchas personas en la cual puedes confiar y son pocas las que te generan desconfianza y también en nuestro caso tenemos que mejorar y poder ganando la confianza de otros por otro par nunca debemos perder la confianza y siempre tener esperanza y sigamos hacia adelante y si se puede tener confianza a pesar de que muchas personas nos fallen.

I say goodbye to you, thank you for reading my publication, take care and be confident that our publications will gain value and we will be happier, we bid you farewell with love @liliayjuvenal.
Me despido de ustedes gracias por leer mi publicación cuídense y tengan la confianza de que nuestras publicaciones van a cobrar valor y estaremos más contentos se despiden con cariño @liliayjuvenal.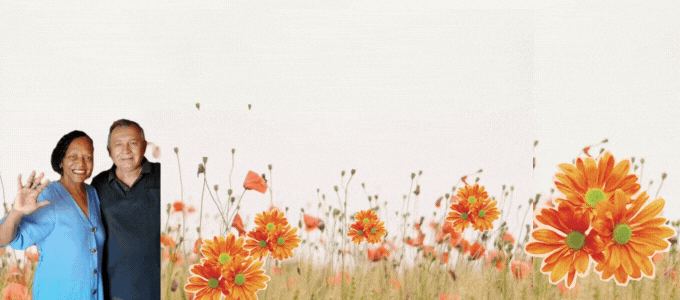 ---
---