The Sunken Church, unique beauty coming from a sad story
Some famous places are exactly like some famous people - the difficulties, challenges and troubles they had turned them into something unique, beautiful and glorious.
Here comes another sad story we have heard before - of few villages, forcibly depopulated by the government few decades ago so their birthplaces and the lands they'd been living on to be turned into the bed of a giant dam. No village was able to stand against the will of the communist government by then and hundreds, maybe more, people abandoned their beloved homes.
This church has been built on top of one of the villages and its destiny was to be partially sunken when the dam is at its maximum level. However, there has been less water in the last few years so when I had the chance to visit it, it was possible to enter that sacred place without using a boat so I was able to take all the photos I wanted and spend all the time I needed to ;)
I guess I will write a proper full story soon, when I have more time on my plate, about what I saw and felt there as this was a photo-trip I have postponed few times in the past due to few particular ideas I had with regard to some photography projects. I have not given them projects up and I am still working on them but I am afraid the word "work" here translates to the concepts of "thinking", "considering" and "letting my imagination do its thingy", LOL :)
Well, I'll focus on the church today and give you a glimpse of its unique sorrowful beauty...
"St. Ivan Rilski" church, Zhrebchevo Dam, Bulgaria.
Don't you agree this is quite a photogenic and photographic destination? :)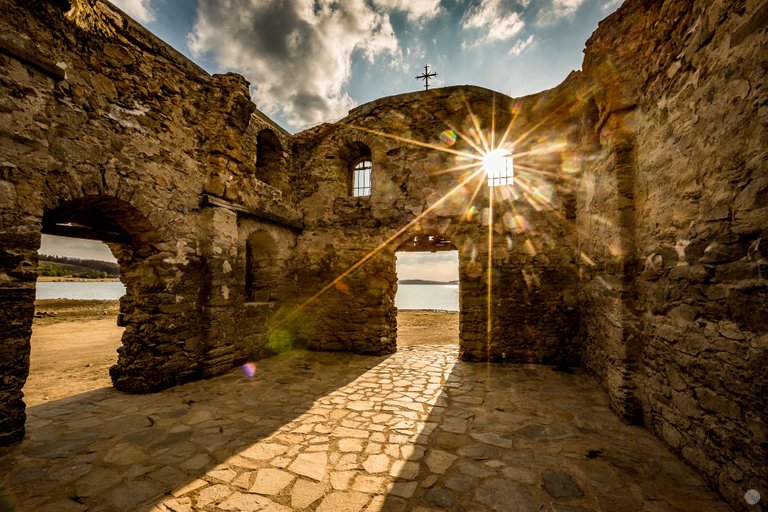 ---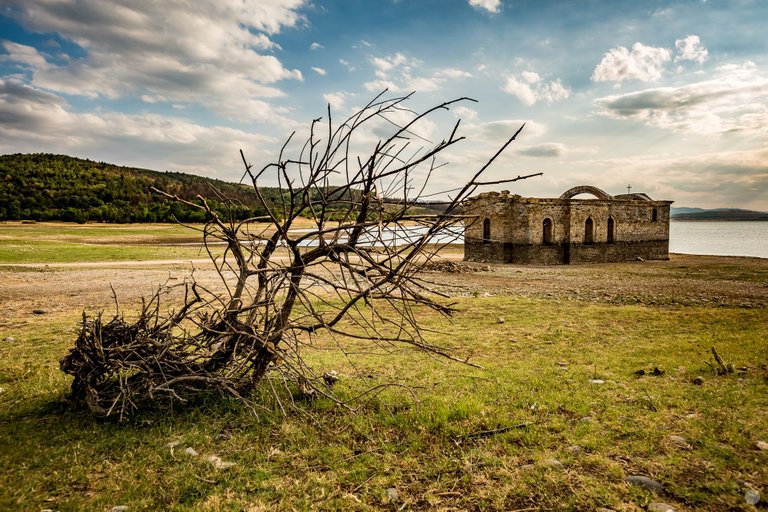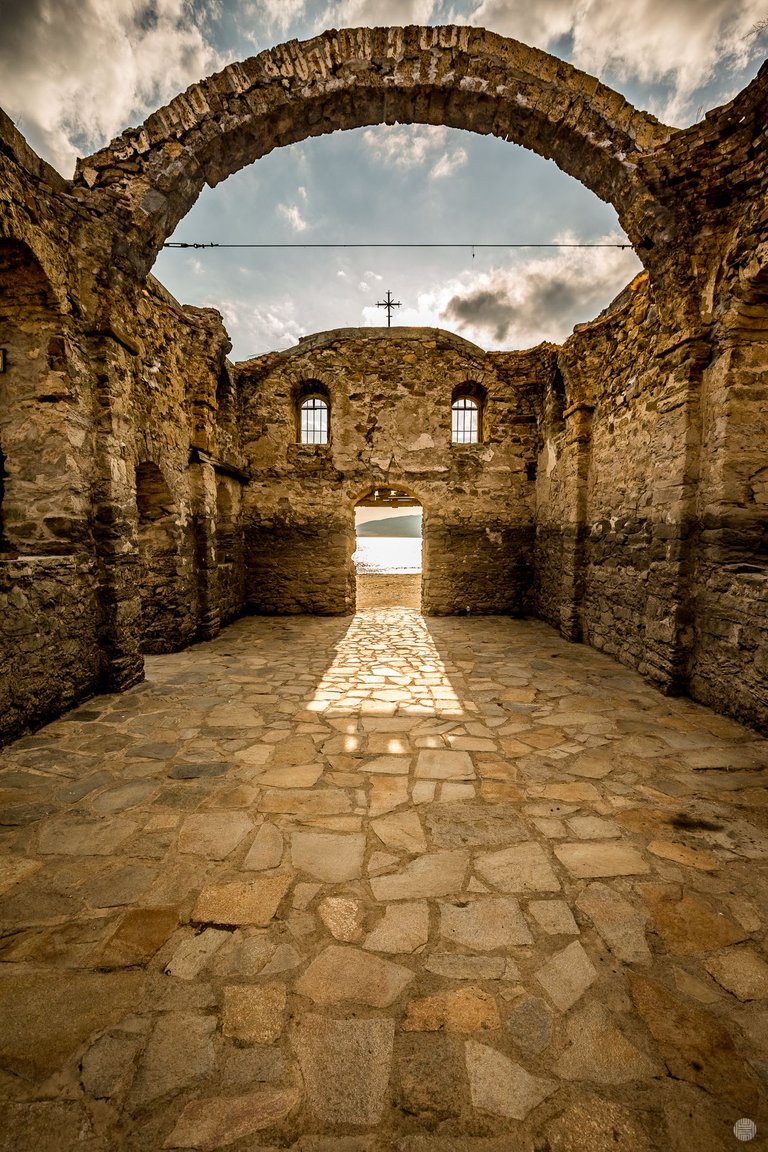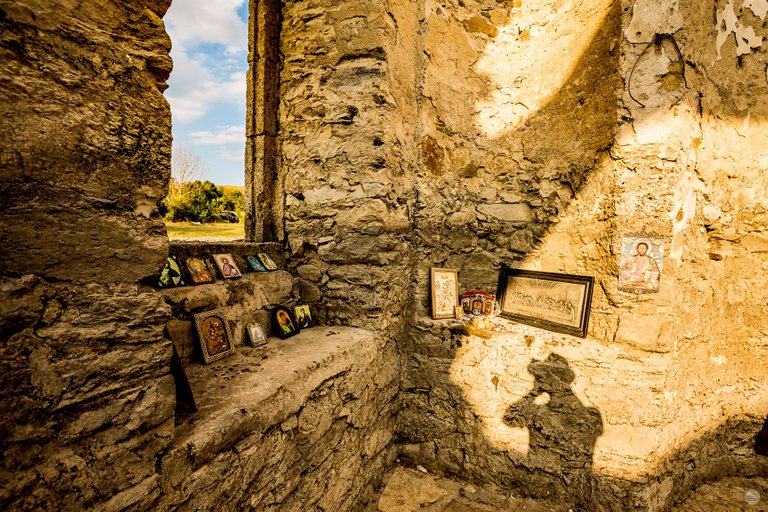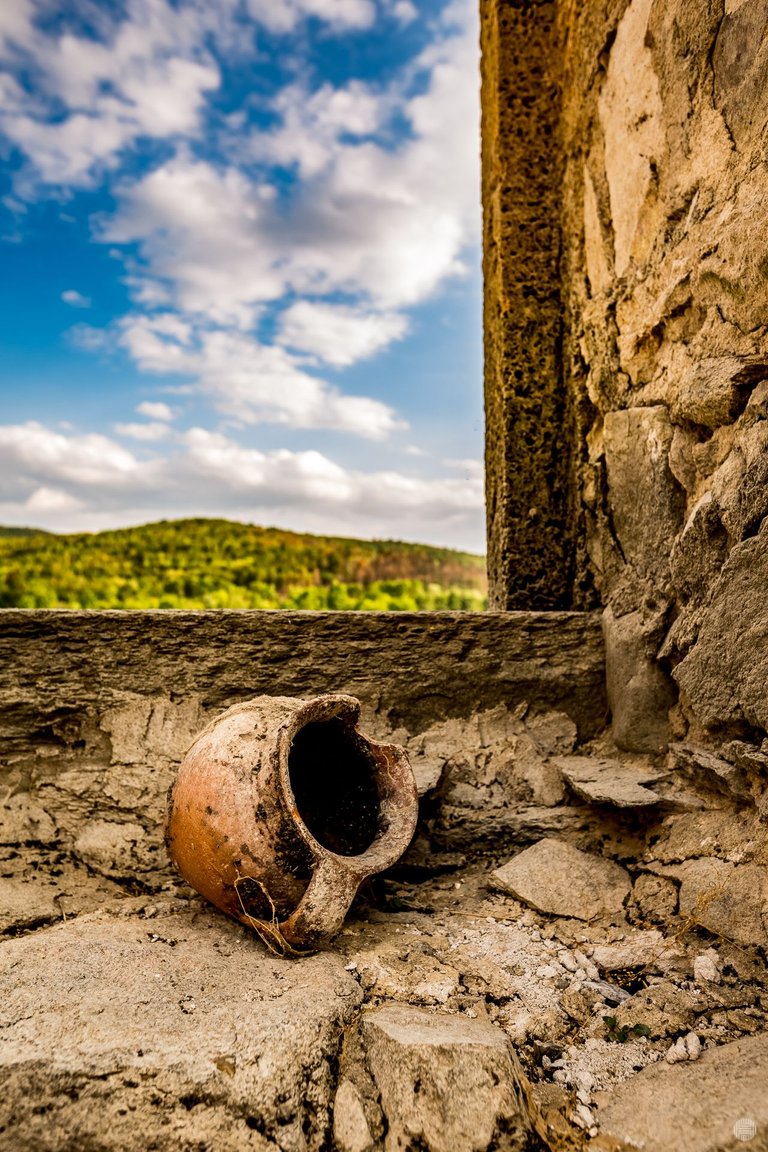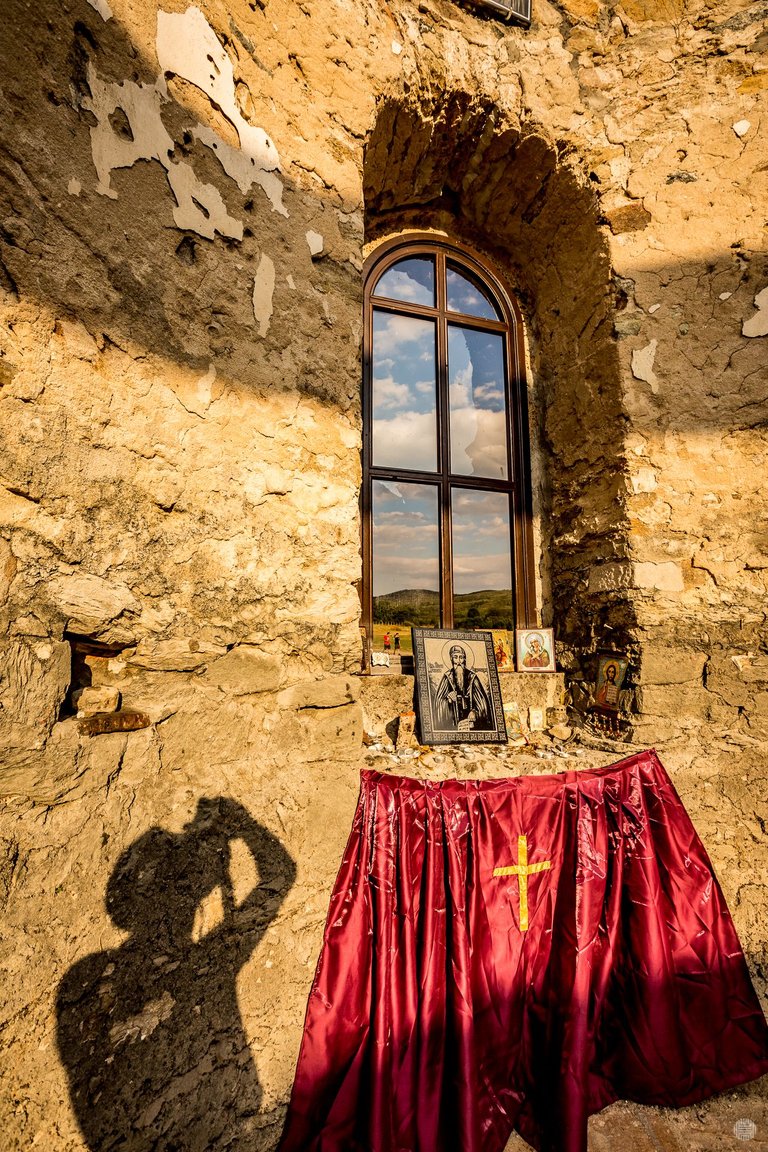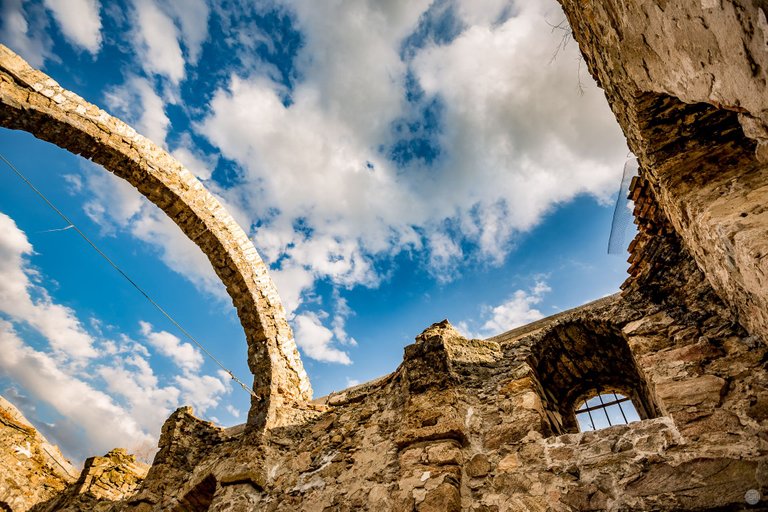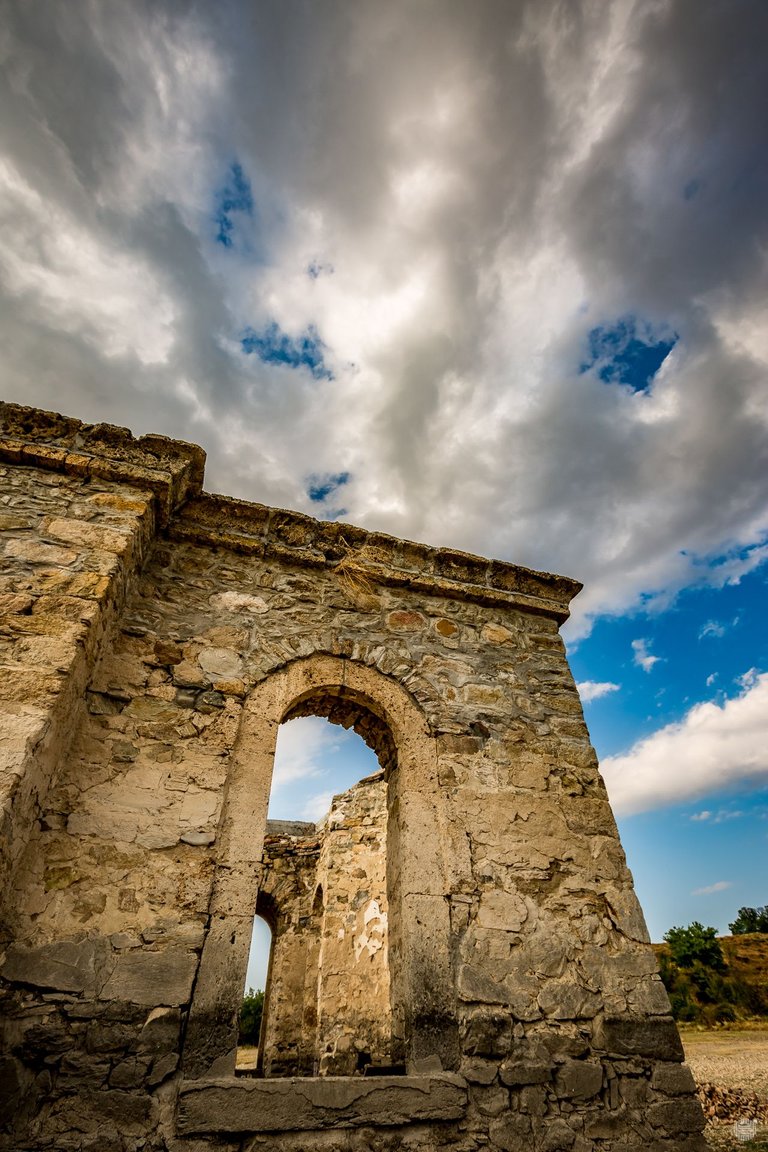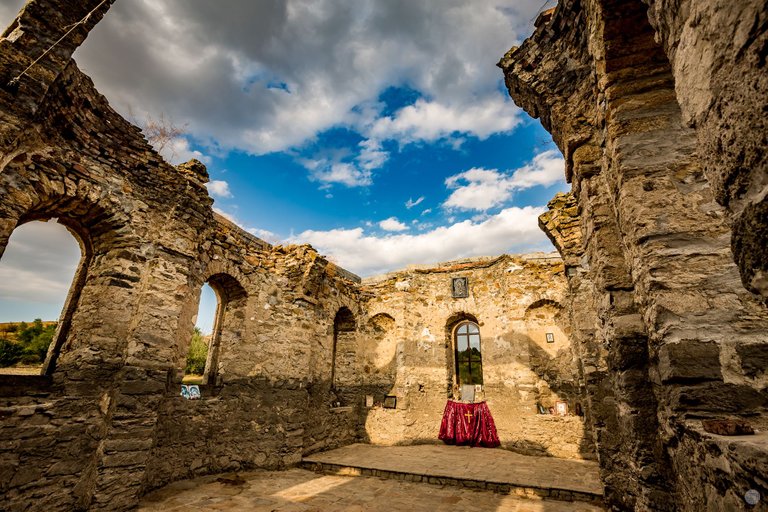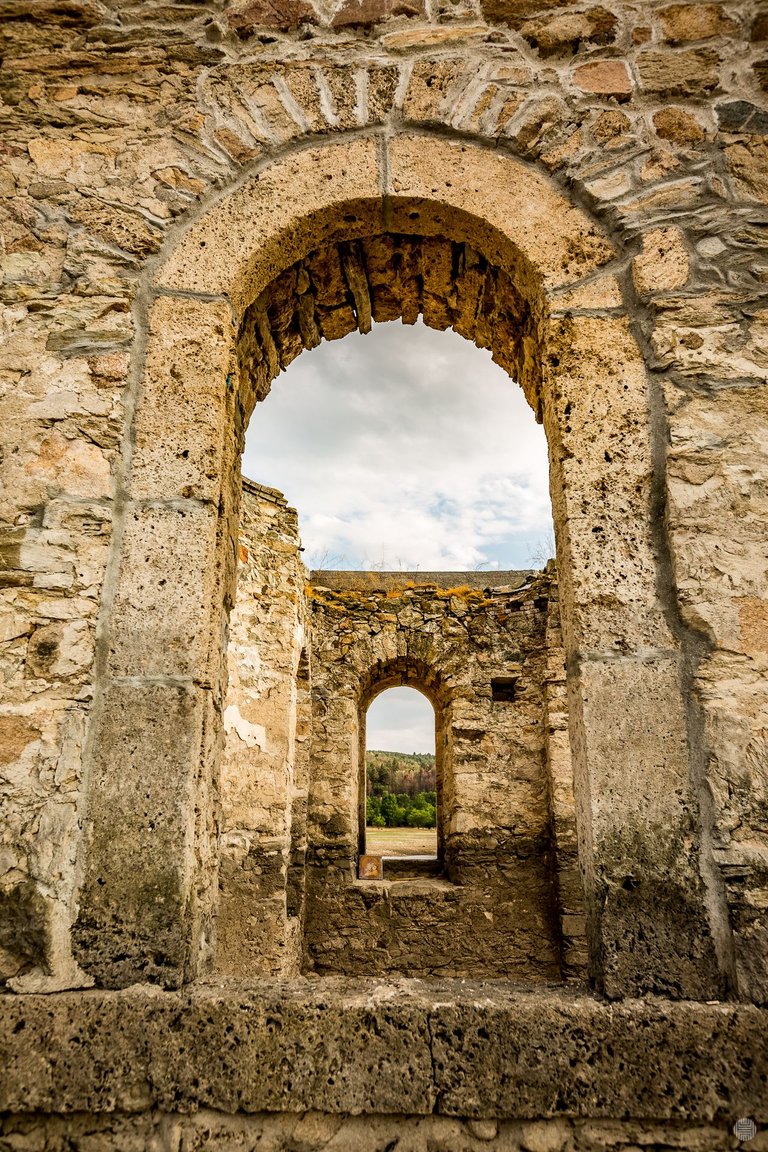 ---
Thank you for your time and support, please check out below few other ways to encourage me in my difficult visual art endeavor and stay in touch!
---
My photo site: https://hadjiyvanov.com/
---
My twitter: https://twitter.com/hadjiyvanov
---
My single edition unique digital art NFT on Ethereum at OpenSea: https://opensea.io/collection/art-by-lightcaptured
---
You could get a license here for some of my visual works approved by the quality review team of Adobe, Inc.: https://stock.adobe.com/contributor/206416265/lightcaptured
---
My NFTShowroom Gallery with NFTs for art collectors: https://nftshowroom.com/lightcaptured/gallery
---
My Lensy.io Gallery with Photos for NFT collectors: https://lensy.io/lightcaptured
---
My NFT art works on EOS: https://gallery.pixeos.art/profiles/damian-hadjiyvanov
---
---
I use and recommend those services below, following my referral links is a win-win for both you and me:
---
---
Copyright: Light Captured
For licensing my photos, please drop me a message on Discord: lightcaptured#2698
Have a great day, stay safe, stay strong and let your muse be always on your shoulder!
---
---