More Icelandic magic, please!
Since yesterday, when I posted for a contest a sunset photo that I took at the lighthouse of Reykjavik, Iceland, my Lightroom has been loaded with previews of our glorious photo-travel around the magical piece of Earth, called Iceland.
Today I spent some time enjoying, looking and post-processing some of those pictures I took there and of course, I am going to tell you some things that I remember thinking and feeling along...
Let me first start with a (probably) funny photograph :D What happens when you stand next to a giant waterfall trying to make a long-exposure photograph and suddenly the winter changes its direction and spurs all the droplets into you?
Well, this happens, LOL: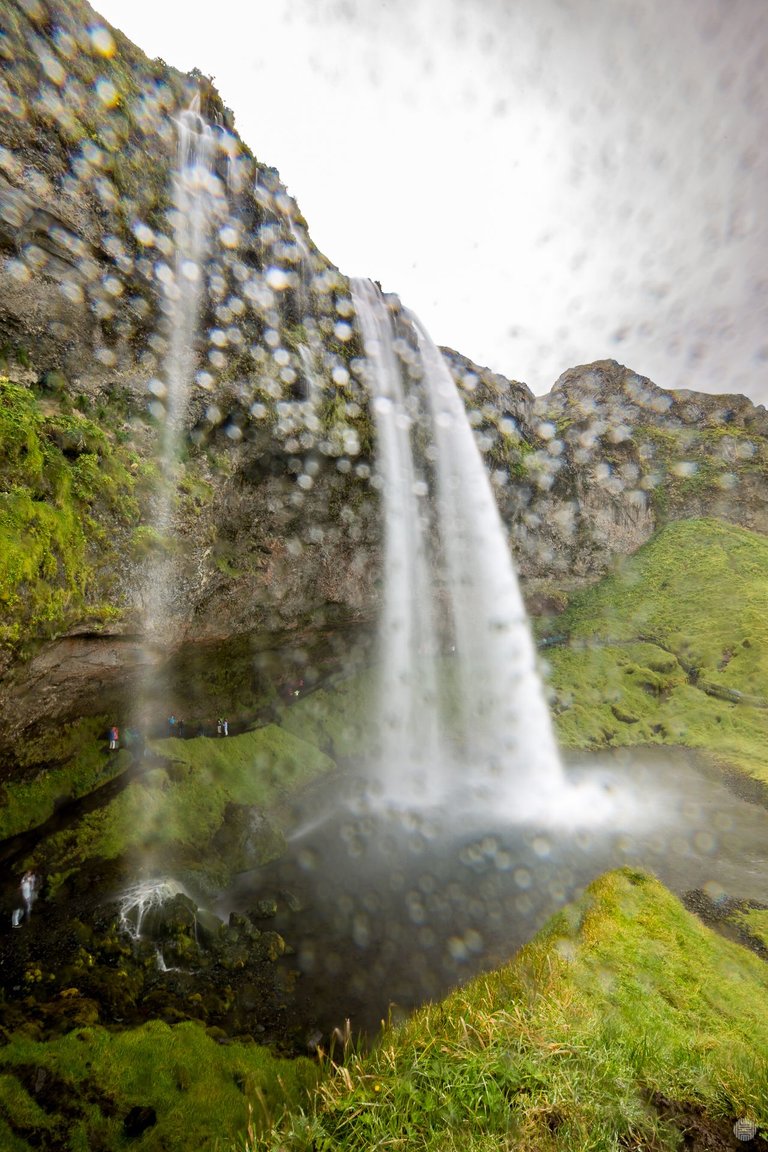 I am so grateful my camera and this lens had water-protection!
And if you don't trust me that this waterfall is mighty and huge, check out the tiny figures of the people passing under it, they could be seen in the bottom, left-hand side of the image.
Now here is the proper, no-surprise long exposure of the waterfall: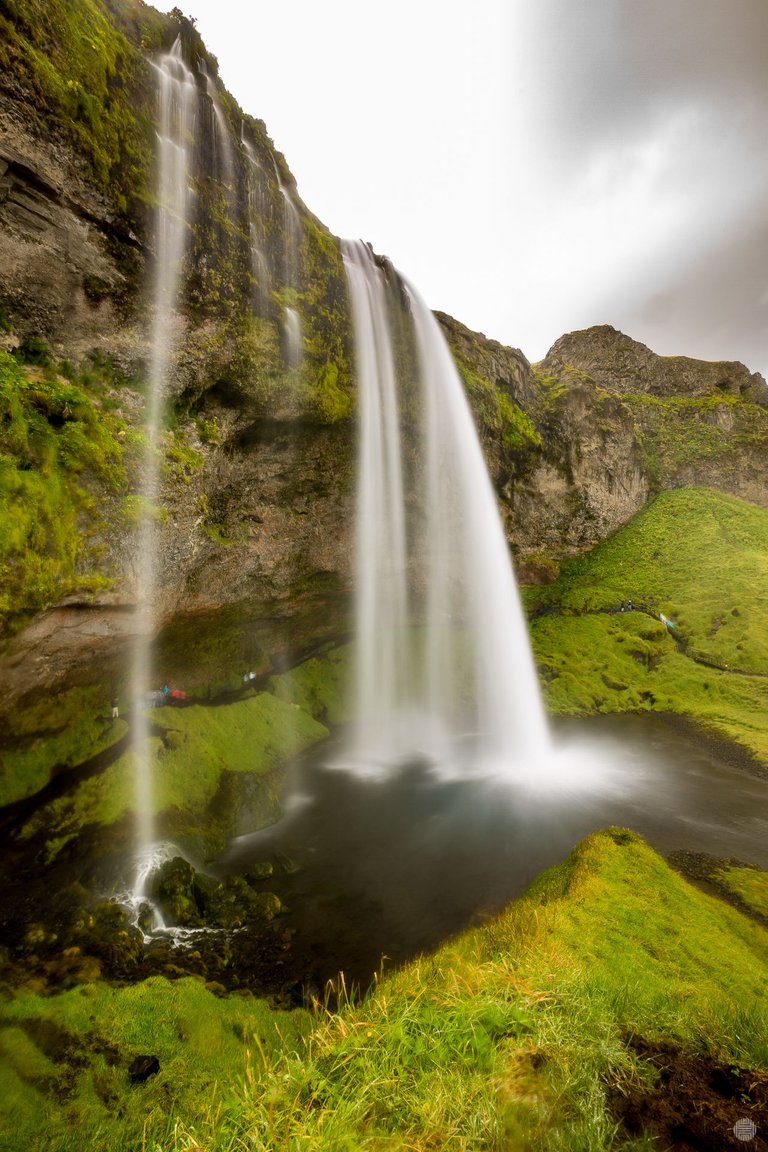 Do you see here the small colorful spots at the same place... these are all amazed and stunned tourists, trust me :) The feeling to pass under this giant cannot be described.
Now see that alien that is saluting you from the top of the waterfall! Hehehe, it's a blooming plant :P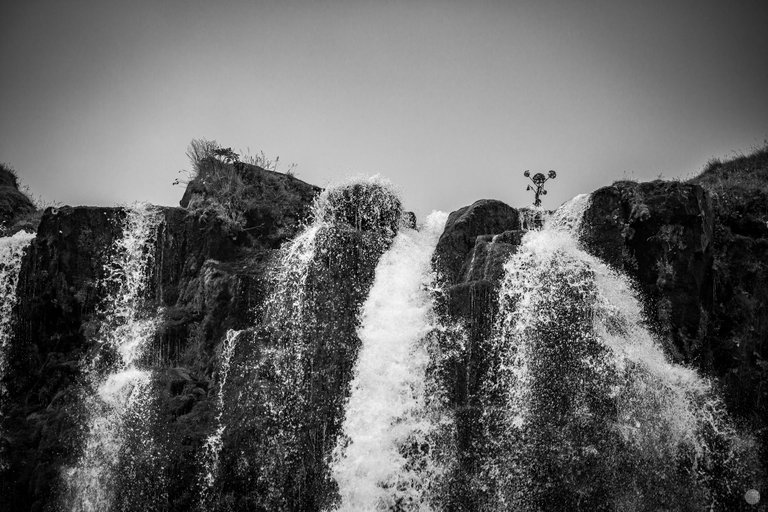 There are so many waterfall in Iceland. Probably hundreds if not thousands of them! Especially noticeable when I was driving at the Eastern part of the island.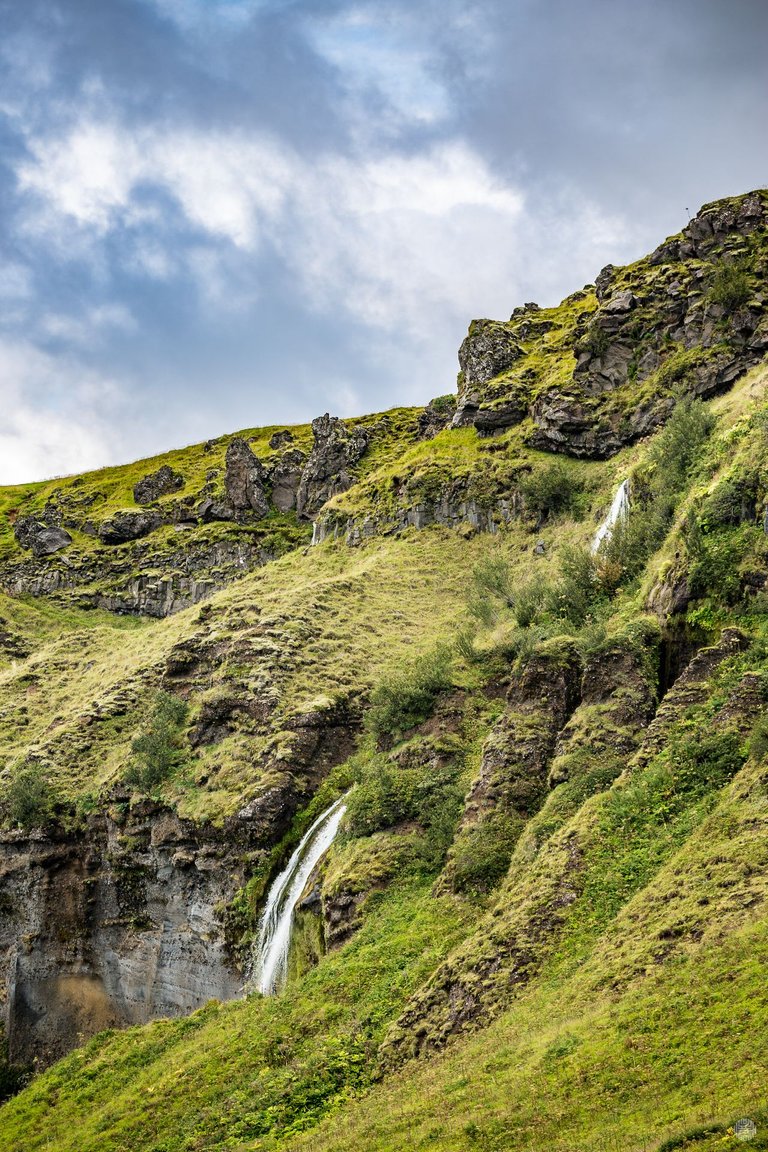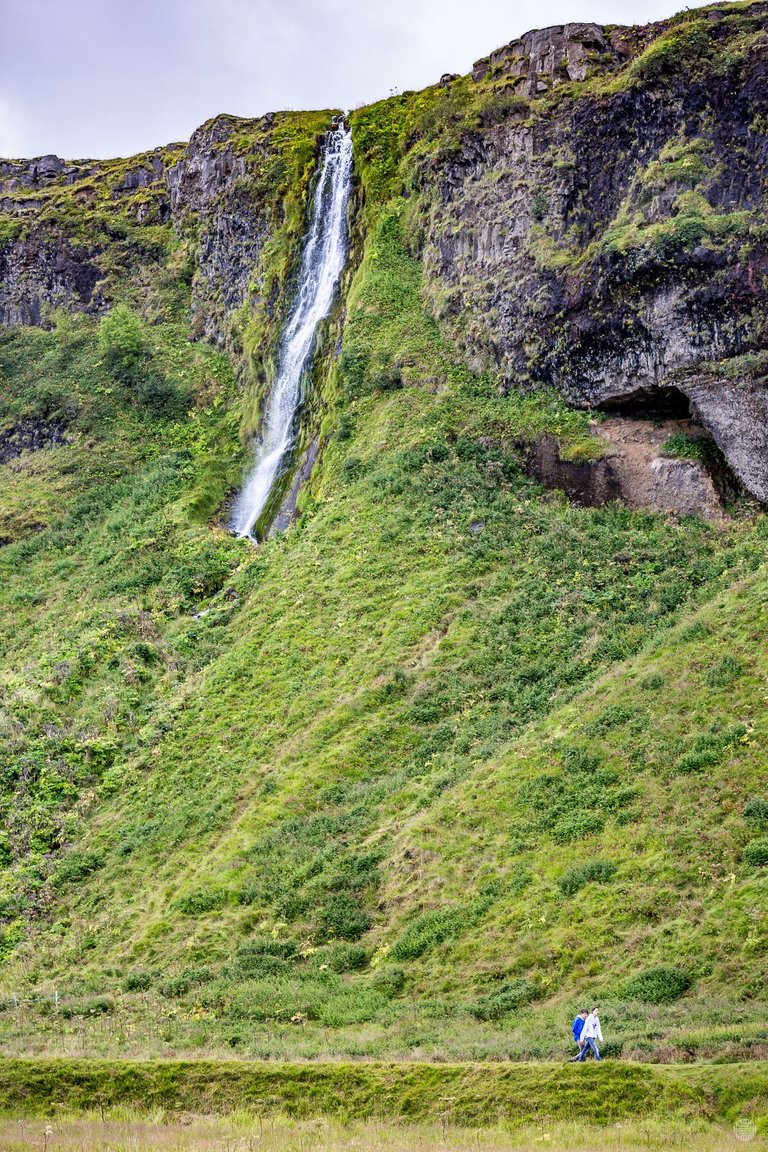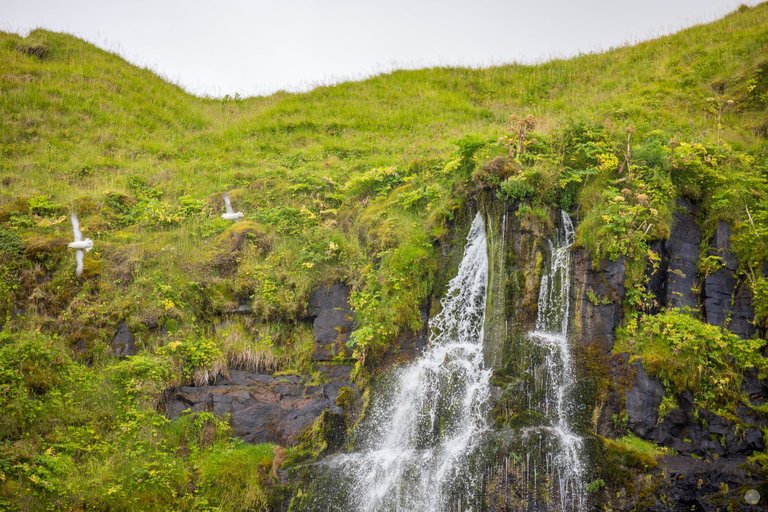 ---
Wait! Isn't it very dangerous to live and work at a farm like this one?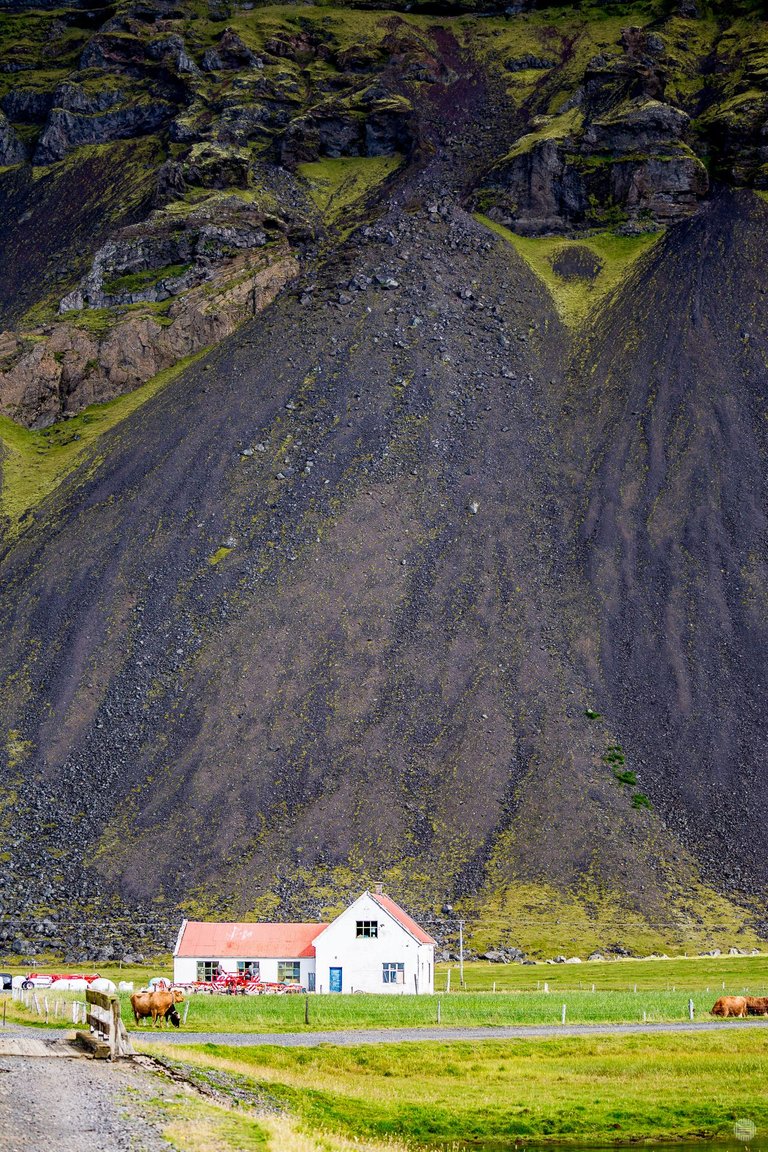 I mean, it isn't only the mountain slope behind it, its animal also look a bit scary!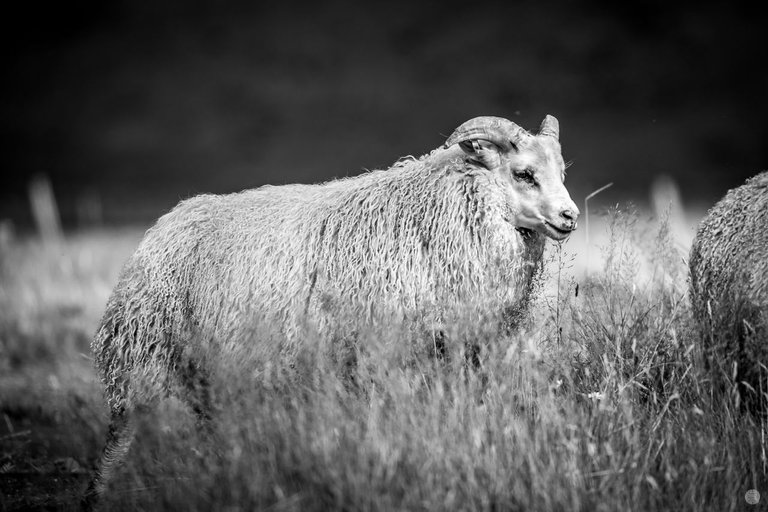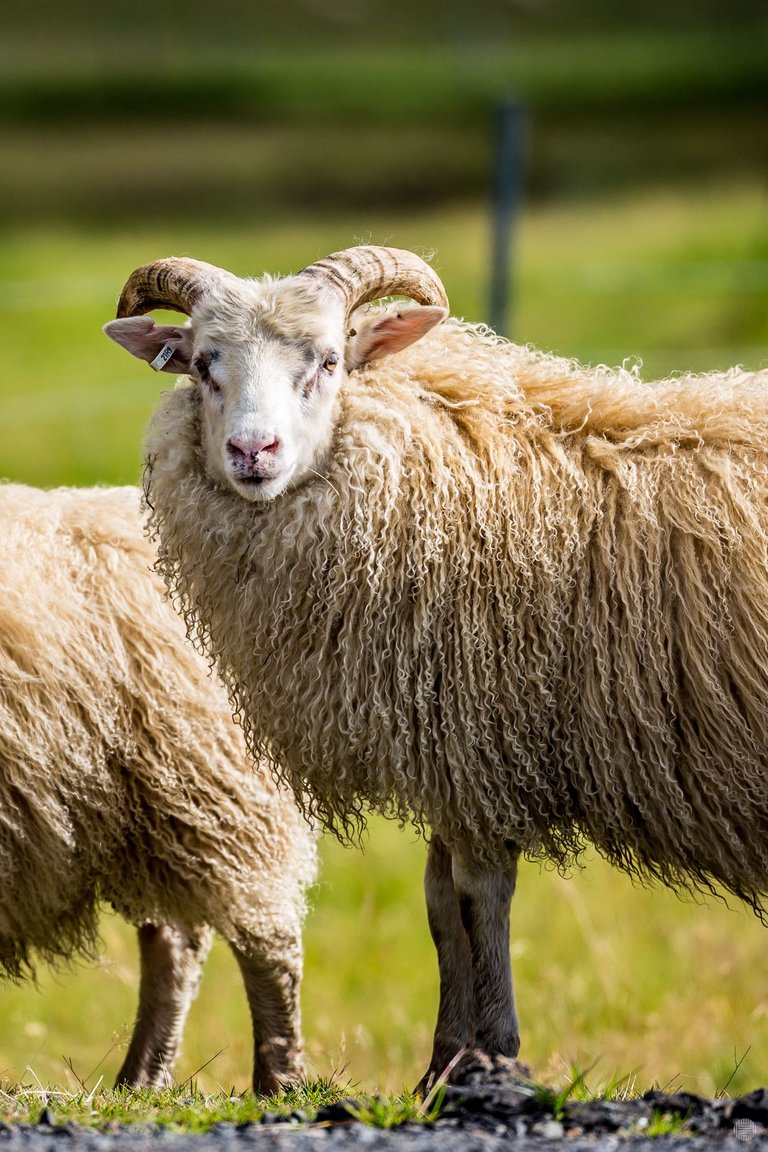 ---
Here is a photo of Road #1, the biggest road actually, that circles around the island. It is not a highway nor even double. It's such a fun to make a full circle, trust me on that! Plenty of things to see!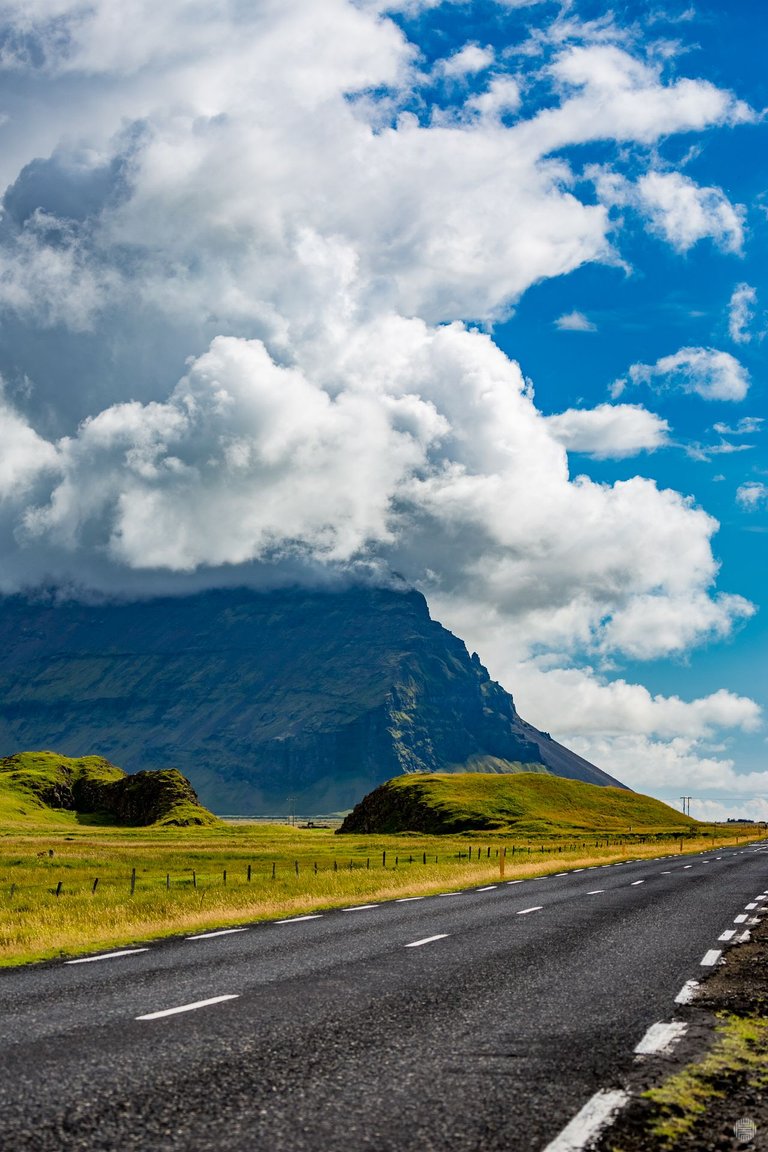 ---
Frankly, I could not imagine living in a place like this!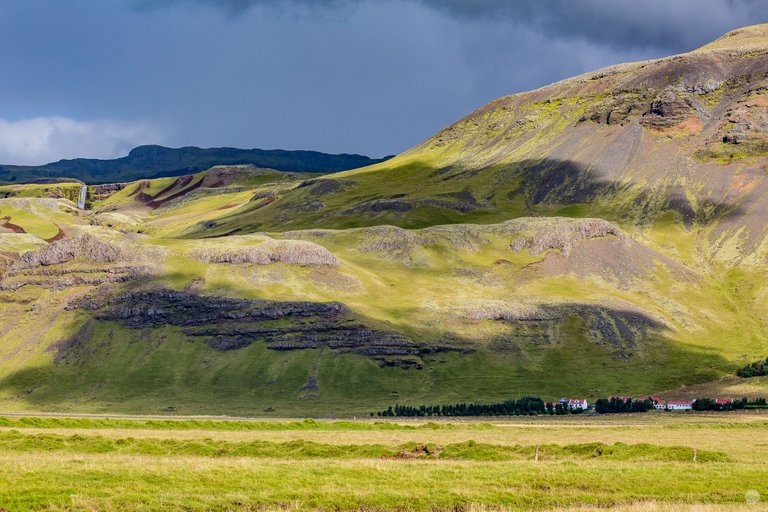 With ever-green pastures and free horses...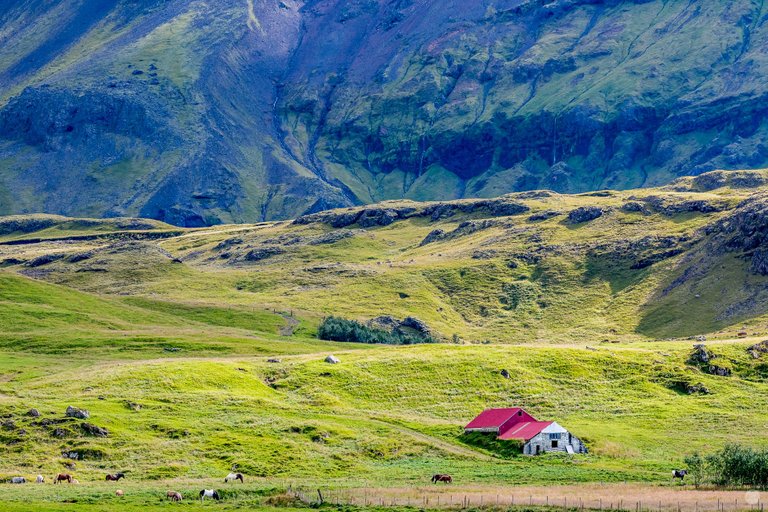 ---
Well, it took me much time to practice, but I am now able to say the name of the famous volcano, exactly like the locals do! :)))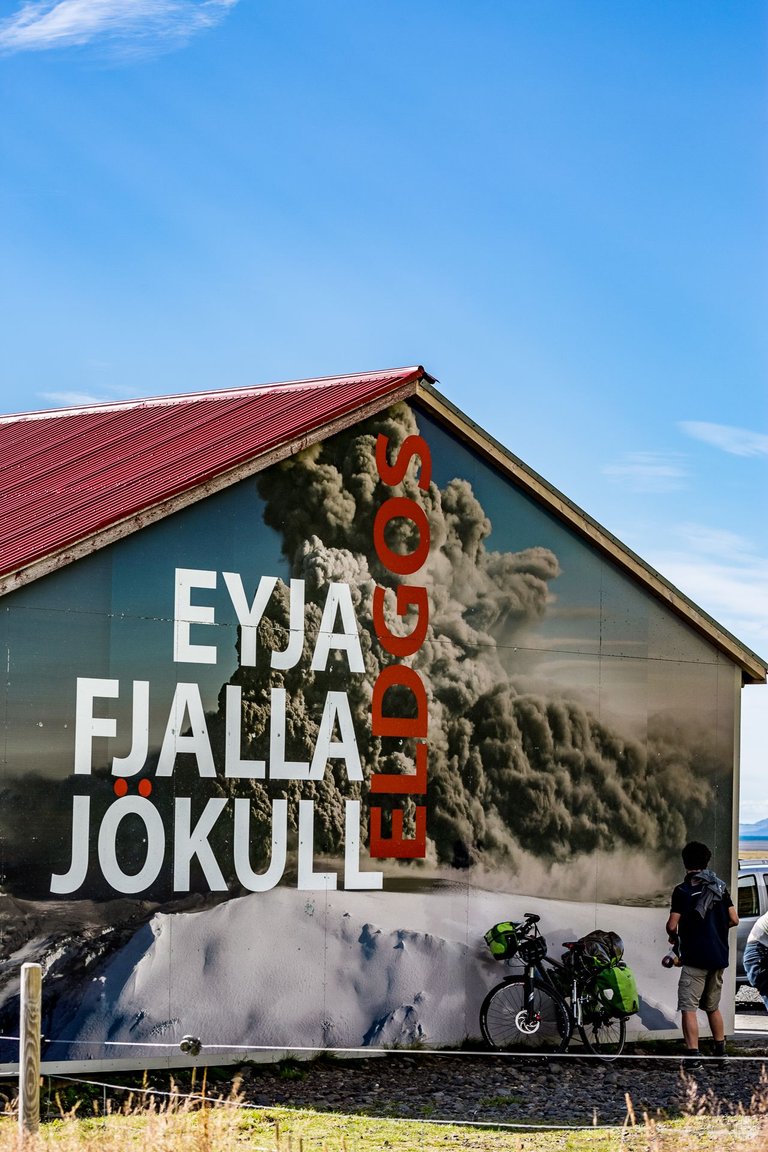 It was sleeping at the moment we were close to it, thanks God! Here it is, under the grumpy clouds: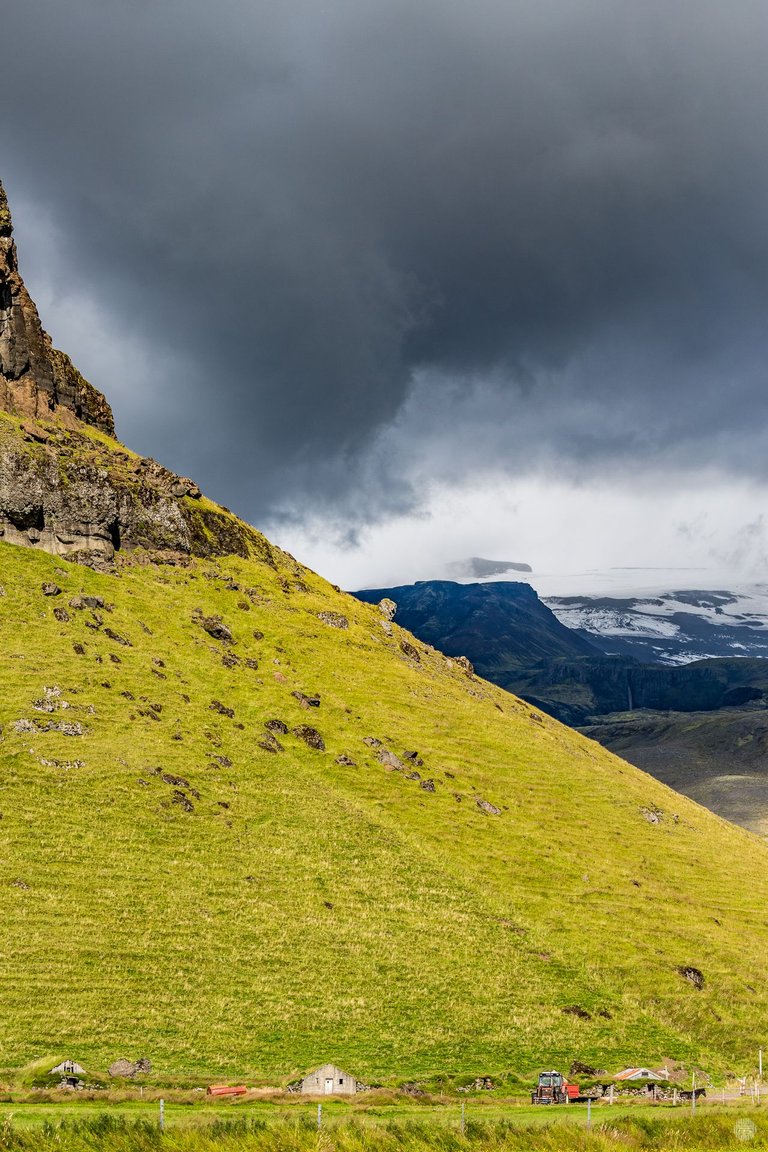 ---
Did you like my visual Icelandic story? :)
---
Thank you for your time and support, please check out below few other ways to encourage me in my difficult visual art endeavor and stay in touch!
---
My photo site: https://hadjiyvanov.com/
---
My twitter: https://twitter.com/hadjiyvanov
---
My single edition unique digital art NFT on Ethereum at OpenSea: https://opensea.io/collection/art-by-lightcaptured
---
You could get a license here for some of my visual works approved by the quality review team of Adobe, Inc.: https://stock.adobe.com/contributor/206416265/lightcaptured
---
My NFTShowroom Gallery with NFTs for art collectors: https://nftshowroom.com/lightcaptured/gallery
---
My Lensy.io Gallery with Photos for NFT collectors: https://lensy.io/lightcaptured
---
My NFT art works on EOS: https://gallery.pixeos.art/profiles/damian-hadjiyvanov
---
---
I use and recommend those services below, following my referral links is a win-win for both you and me:
---
---
Copyright: Light Captured
For licensing my photos, please drop me a message on Discord: lightcaptured#2698
Have a great day, stay safe, stay strong and let your muse be always on your shoulder!
---
---