Meet my fur baby MOMI
If cats could talk, They wouldn't - Nan Porter
Meet my super lazy and always sleeping cat. MOMI ❤️🍼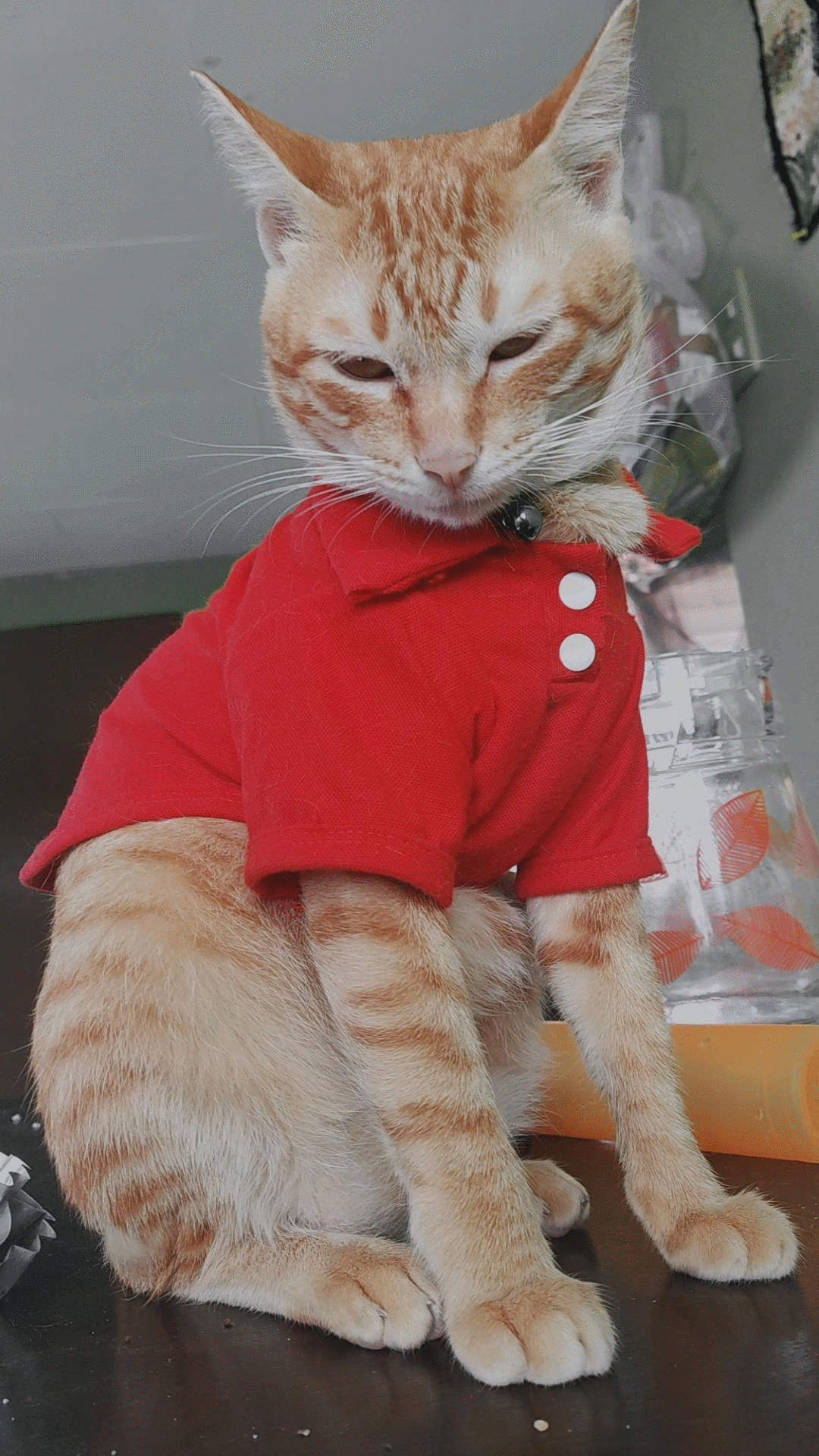 You might be wondering how we came up with that name. Well, it is easy. We have our first cat named Mimi, next is Momo, and here comes Momi. And our newly found cat, Miko. All their names start with 'M', Like how our mother named us started with 'K'. Keith, Kaye, and Krisha. You know Filipino mother always has the same first letter rule when having a baby. 🤣😁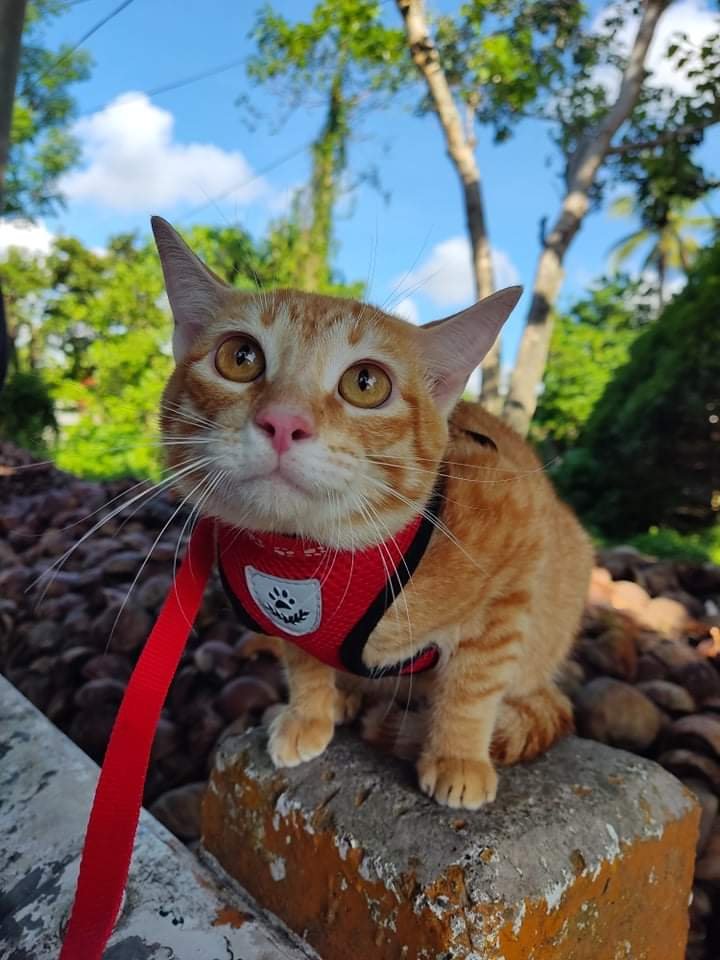 We found Momi last August 2020 when I, @explorewithsasha, and my family are househunting in Minglanilla Cebu. It was cold and rainy on that day and in one of the houses we checked, we found them (a group 4 including Momi) filing up just to feel warmth to beat the cold weather.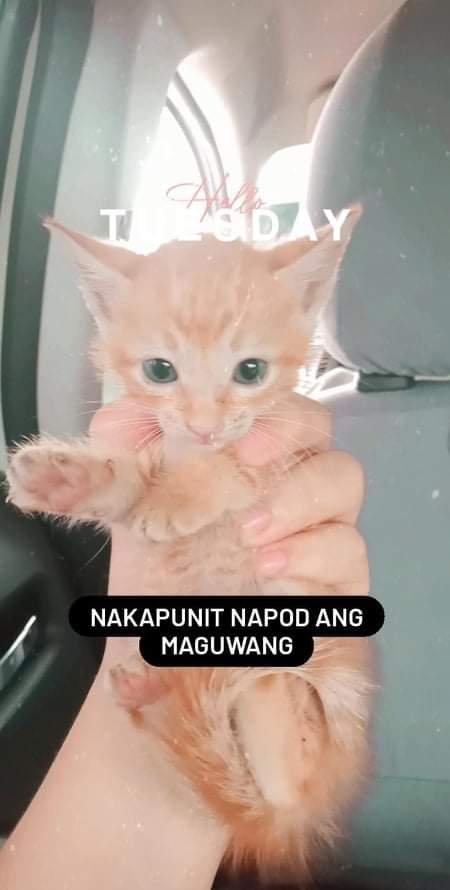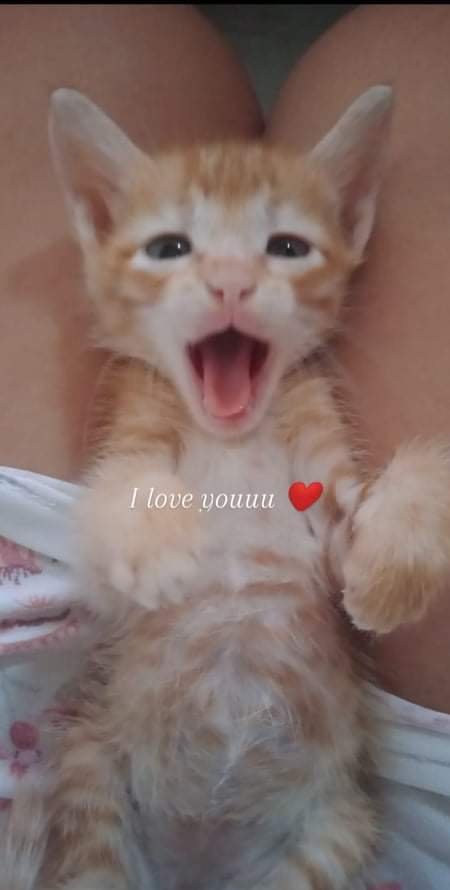 As a petlover, I did not hesitate to pick one up and ask my moms permission to bring them home for I did not see their mom. My mom said yes, but when I came back, the 3 of them had already gone inside the abandoned house and it is locked. So with no choice, I have to bring only 1 cat instead of 4. I feel bad for the rest of the cat.
Time goes by, we feel so blessed and lucky to have Momi as an addition to our family. He is the sweetest, most obedient, and silent type of cat and always sleeping.
Momi has a sitting, and sleeping position. When you see him sleeping or sitting, he always loves to show his big belly and his you know 🥚 😅😆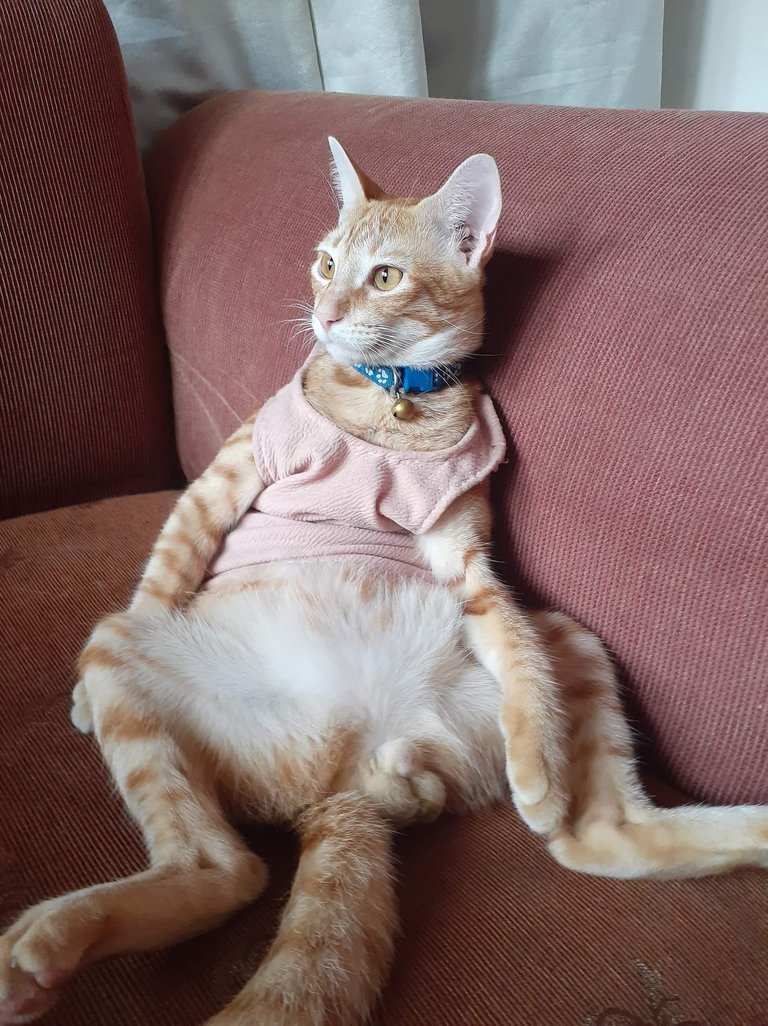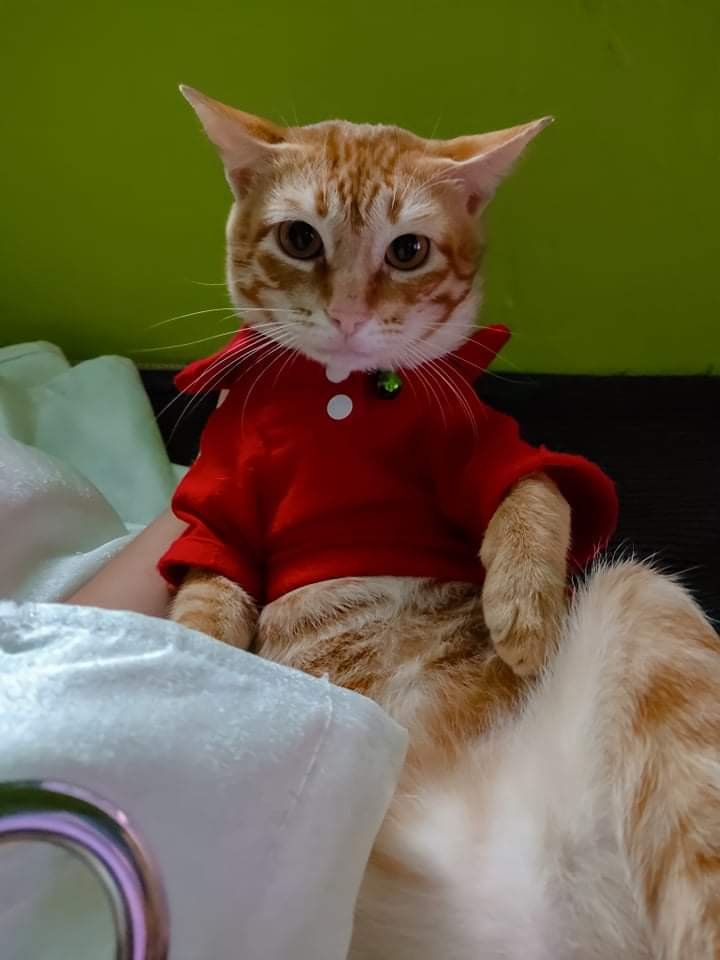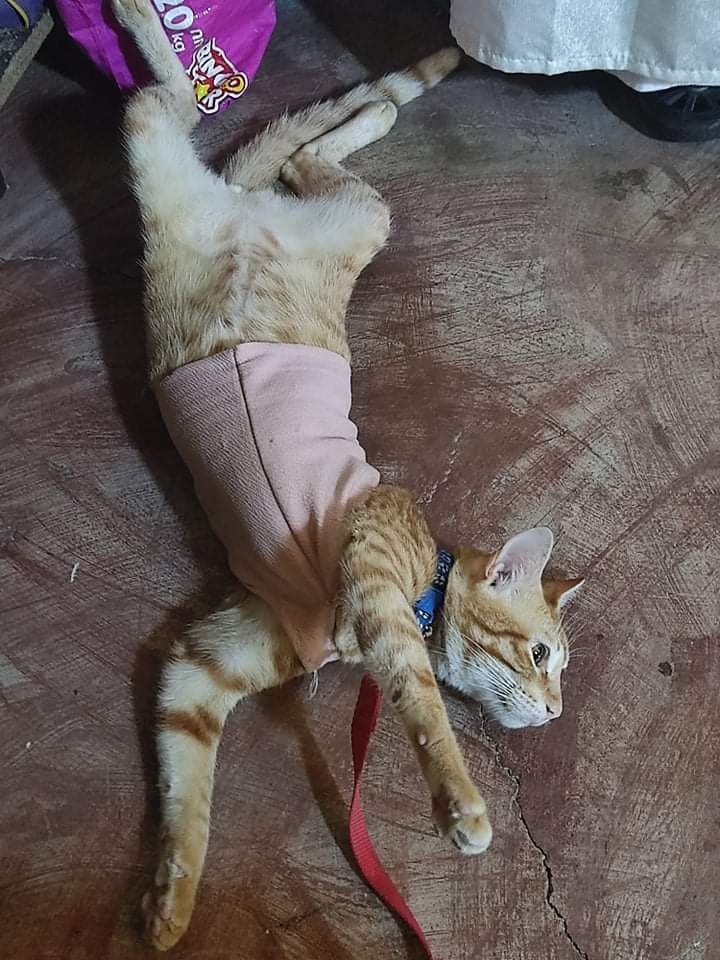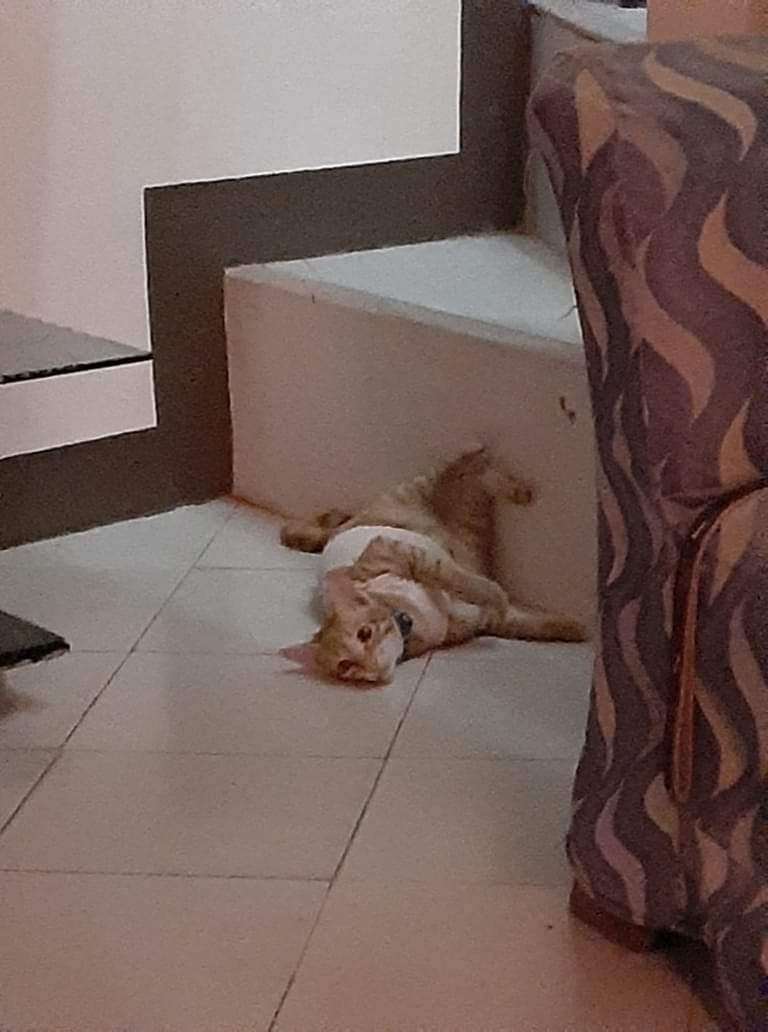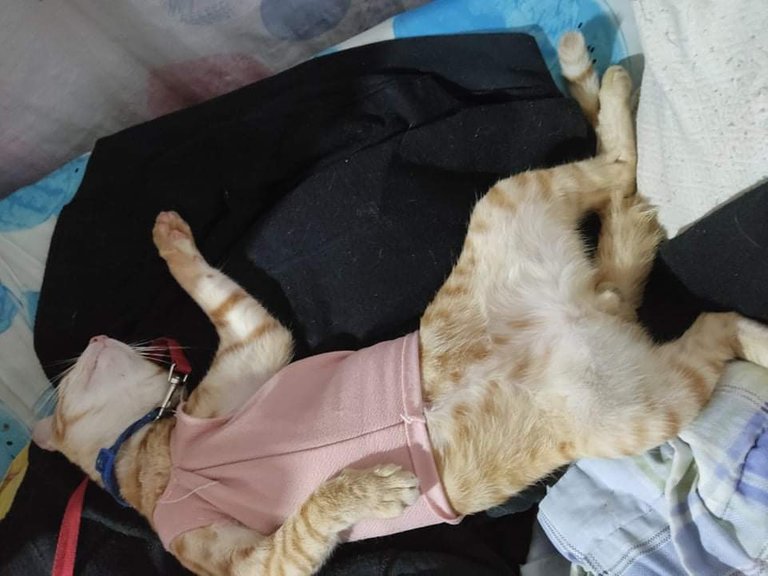 Whenever we bring Momi outside, people will always ask what breed he has because he is a big type of cat, not the usual Filipino cat. And we always just answer them, he is the Pinoy Garfield type. Because he is not too big and not too small. 😅
We call him lazy because whenever we found him inside the house, he is just sitting or sleeping. We have tried to make him play or going for a walk, he will always just stop, sit, drop and lie down 😴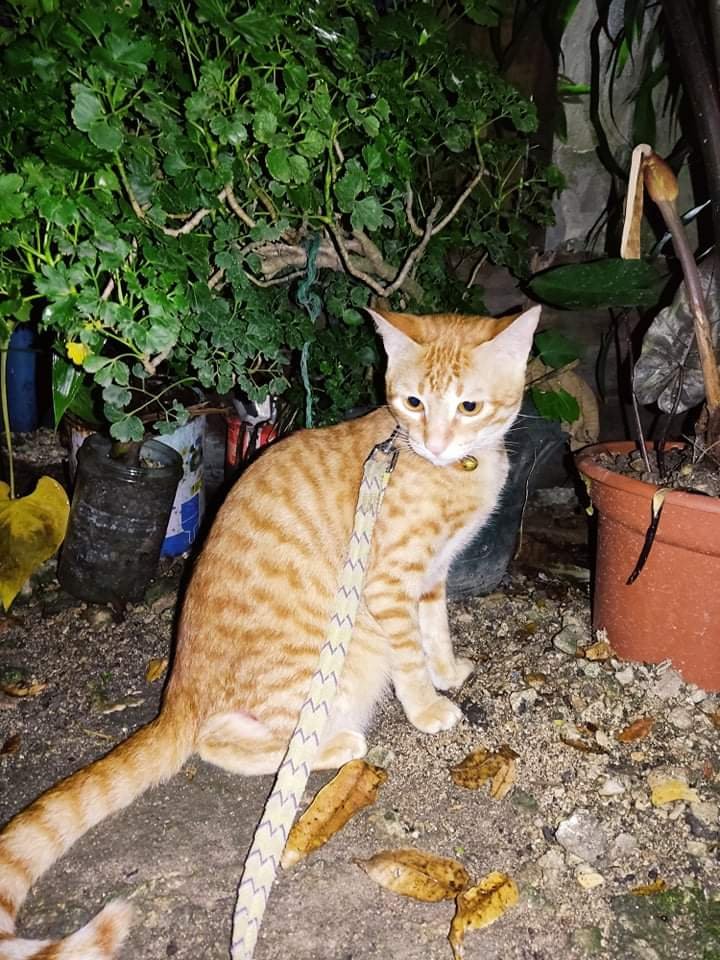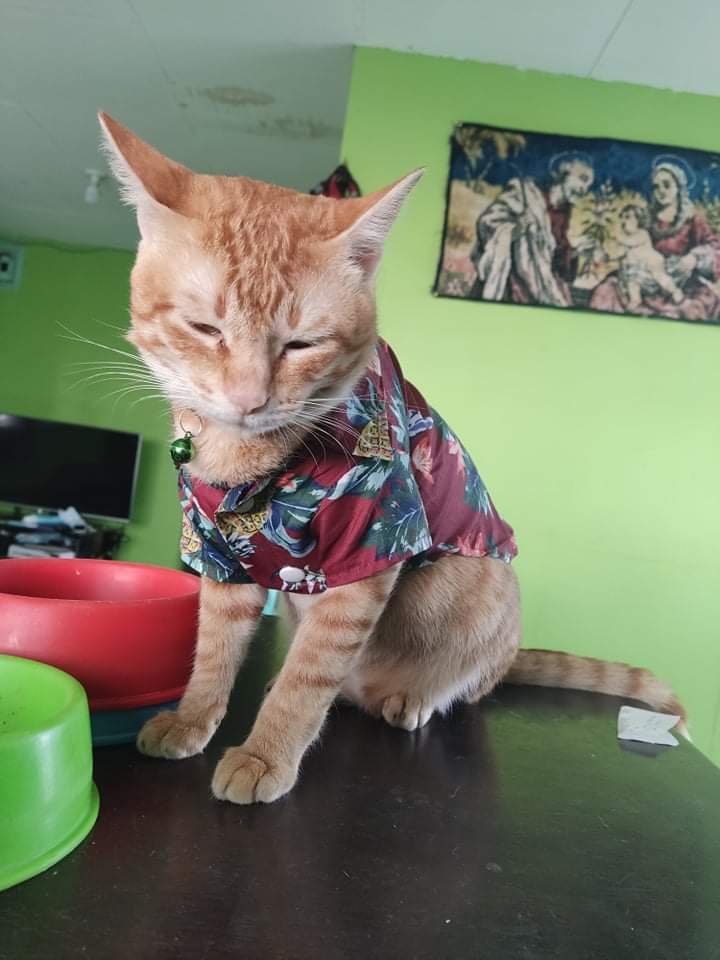 We love him so much like he is our baby brother.
What about you, hivers? What are the tales behind your pets' names, and how did you come up with them?
---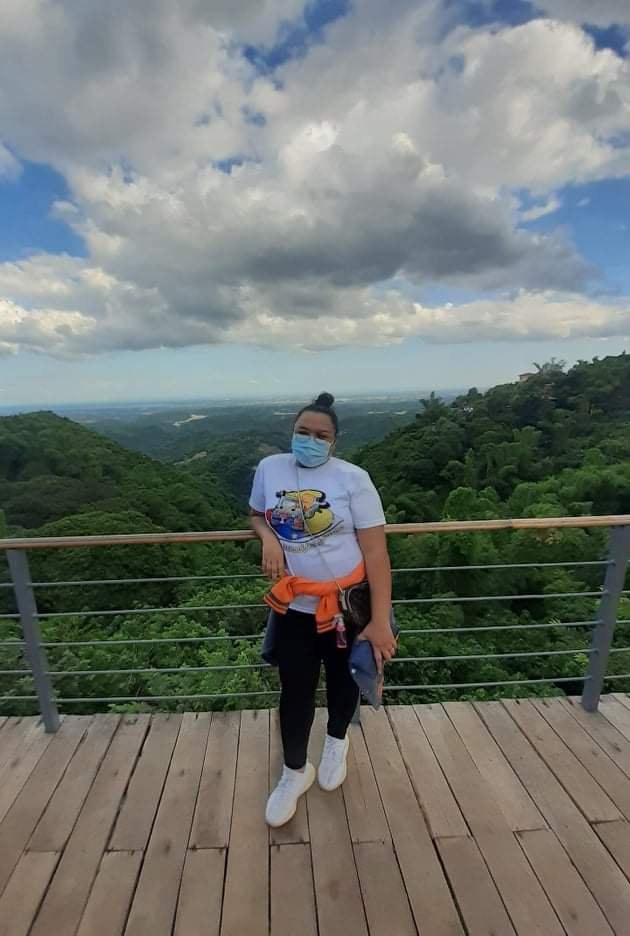 Kaye is adventurous and a risk-taker She adores her family and close friends. She is enthusiastic about topics that pique her attention. She is a kind daughter as well as a cool sister. A compassionate person who adores her pets as much as she adores her family.
If you enjoyed what you read, please leave a comment, follow, and upvote my blog. If we have similar interests and like the same things, please contact me.
If you want to get to know me and reach out outside of this platform, feel free to check out my other social media accounts.
FACEBOOK
INSTAGRAM
---
---