TRAVEL DIARIES: THE MULTICULTURAL MACAU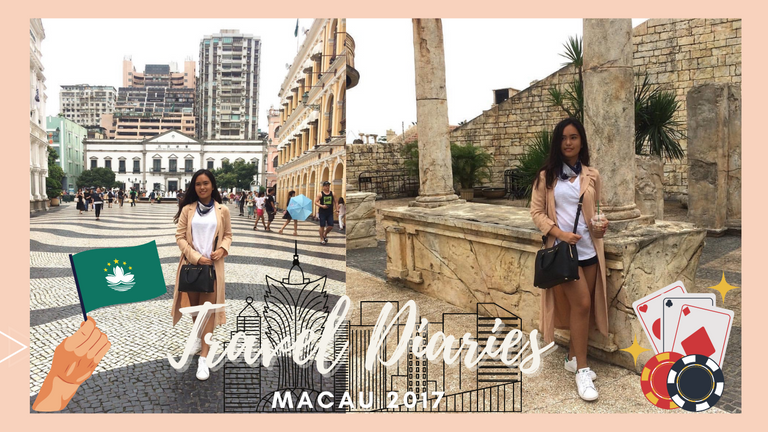 As I was devouring an egg tart I recently purchased from a store here near my place, I suddenly remembered how much I missed Macau , not just the place but also the good food and the various tourist sites that I got to witness years ago. Living in this pandemic has definitely hindered us from crossing borders to different places that we would love to wander. These unprecedented times made me realize how much I miss travelling to new places. Maybe now is the time to be still and enjoy the beautiful and calm moments at home. Now is the time to focus on my studies because I know that the time will come where in I will be able to go as far as where my feet would take me. I have realized that we cannot always control the situation but we can always control how we react to it and so here I am reminiscing some beautiful memories of the multicultural Macau!
The Arrival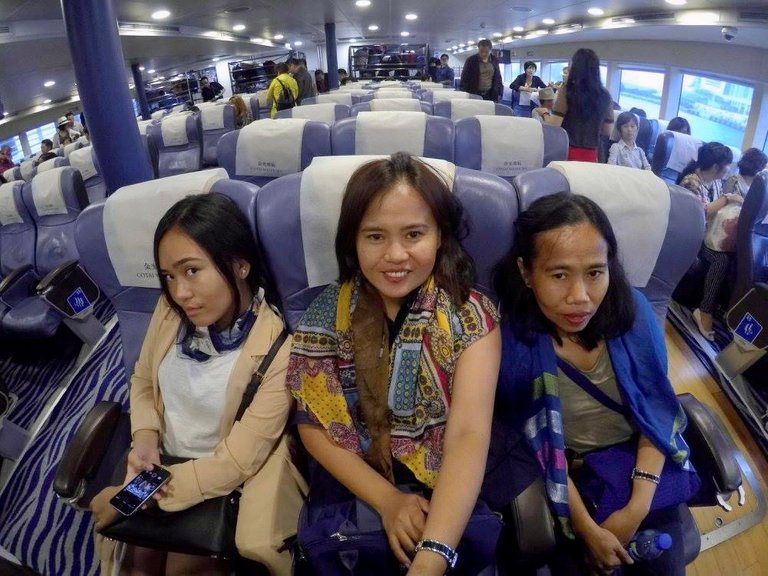 This is me together with my mother and aunt en route to Macau. The boat ride from Hong Kong was around an hour and I could vividly remember how strong the waves were at that time but thankfully we arrived Macau safely.
Just to give a quick overview on the history of Macau, based on my research, Macau is actually a Special Administrative Region of China and it was one of the first areas to be colonized by the Portuguese. That is why Macau is a multicultural place due to its rich colonial history. When I first visited Macau, I honestly expected to showcase the Chinese culture alone given that it is a region that is a part of China but when I step foot into the place, I was mesmerized by the world class architecture and it felt like I was in a European country!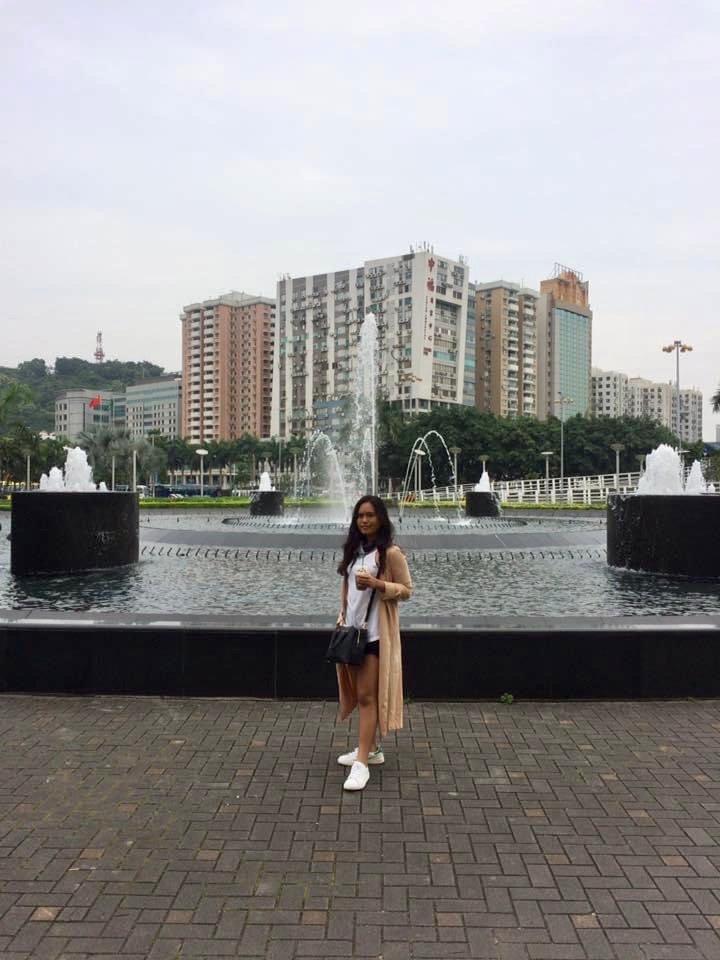 Upon reaching Macau, we went to a nearby hotel via a free shuttle. We did not check in to any hotel because our plan was to leave Macau before the sun sets since we also had other plans in Hong Kong. Of course, I ordered some Frappuccino and asked my mother to take some photos of me.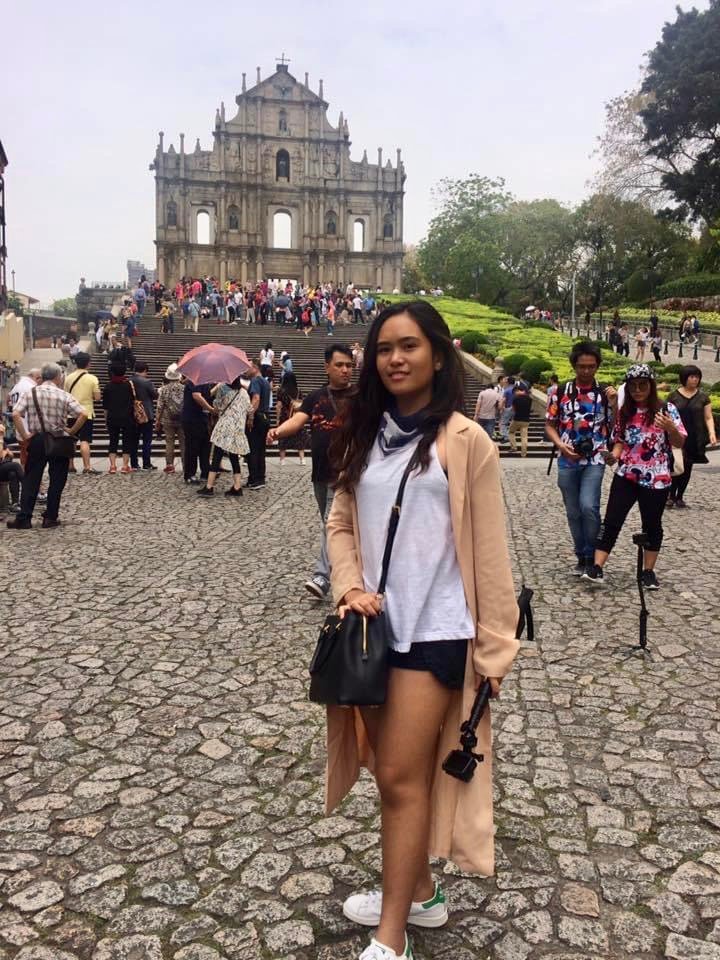 My mother and aunt then walked around the area and honestly at that time I was starving hence the look on my face. Upon arriving at the Ruins of St. Paul, I was not in my best mood already but then again I must not leave the place without striking a pose right?
The Senado Square
After visiting the Ruins of St. Paul , we grabbed a quick bite at a nearby food place and then we continued our journey towards Senado Square. We did not want to waste time since we only have a couple of hours left before we depart Macau and there were still more places on our list. We then took photos around Senado Square which is like a shopping hub as far as I could recall. Of course I needed to take photos since I did not want my outfit to go to waste. I could rarely wear this coat here in the Philippines due to the climate.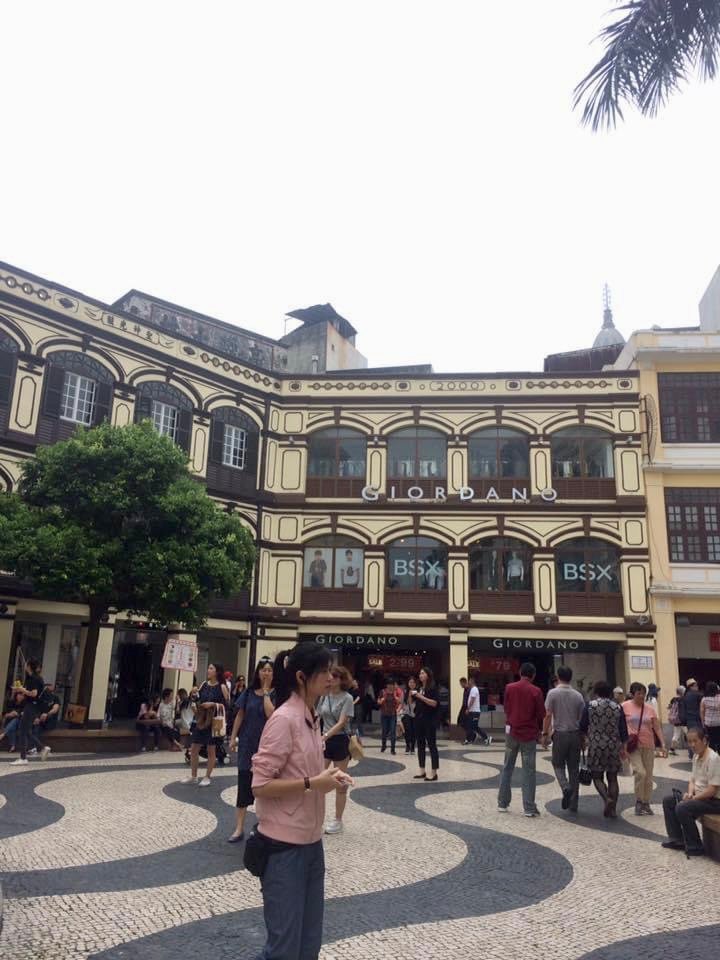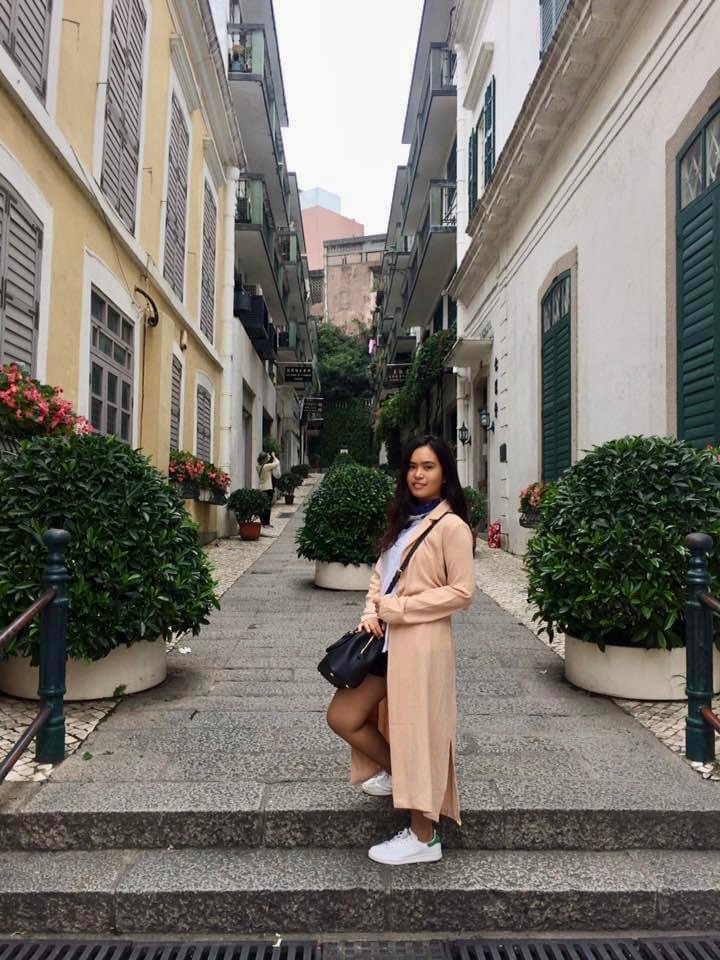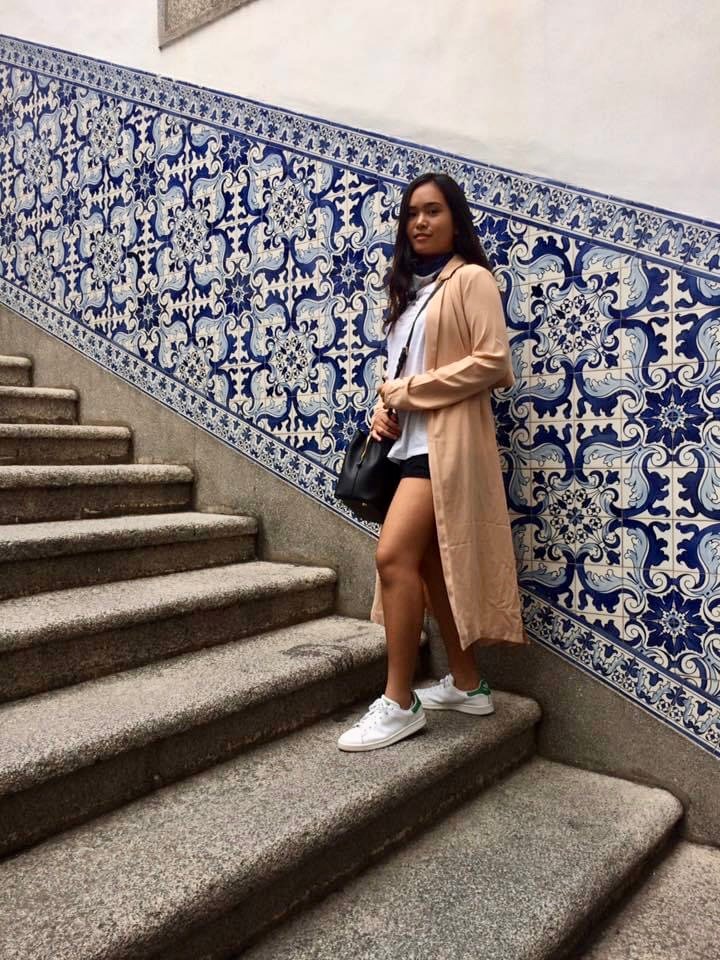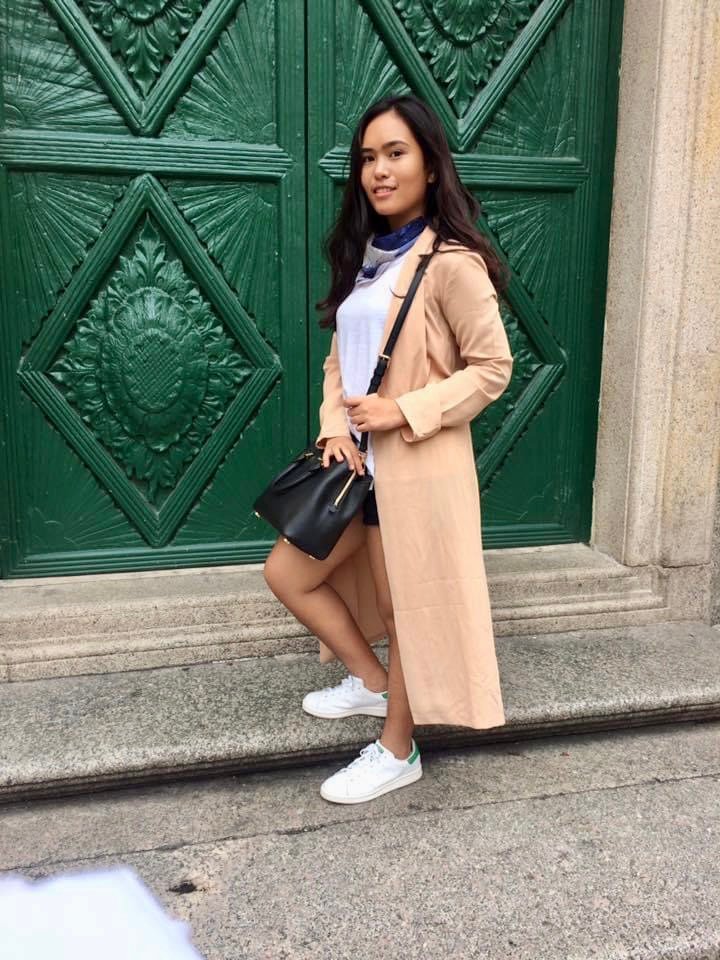 Every corner at the Senado Square was truly picturesque so I never failed to strike a pose whenever I had the chance to!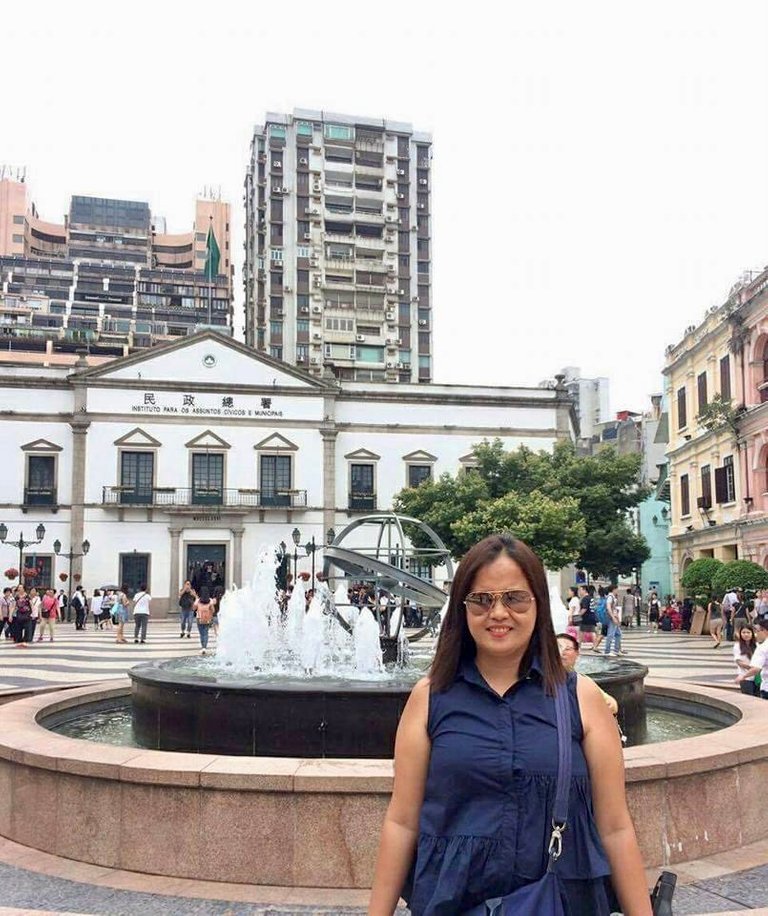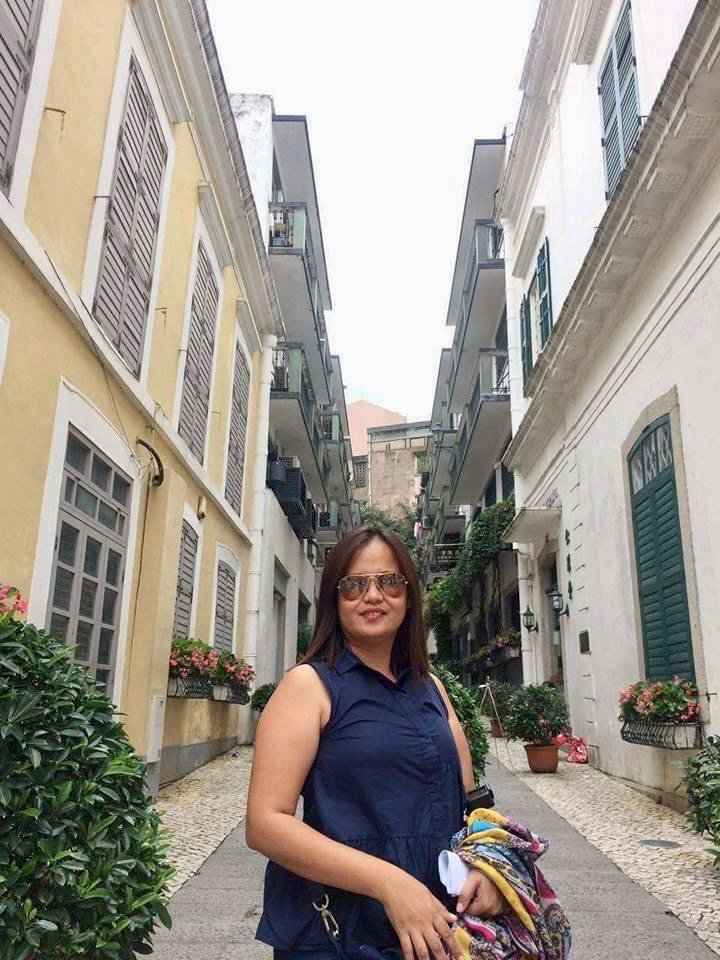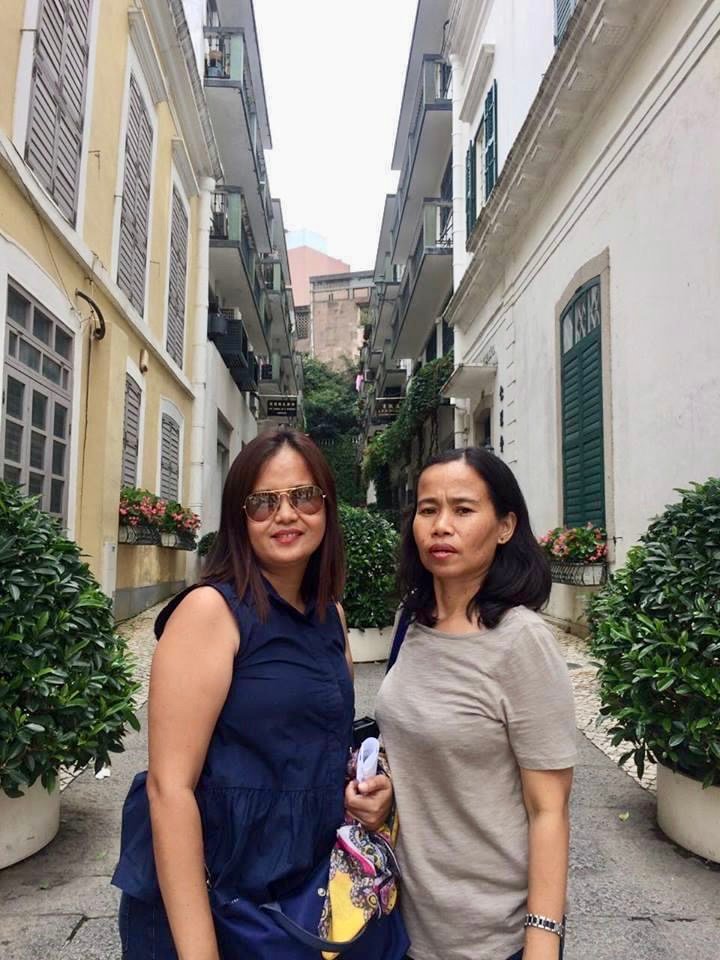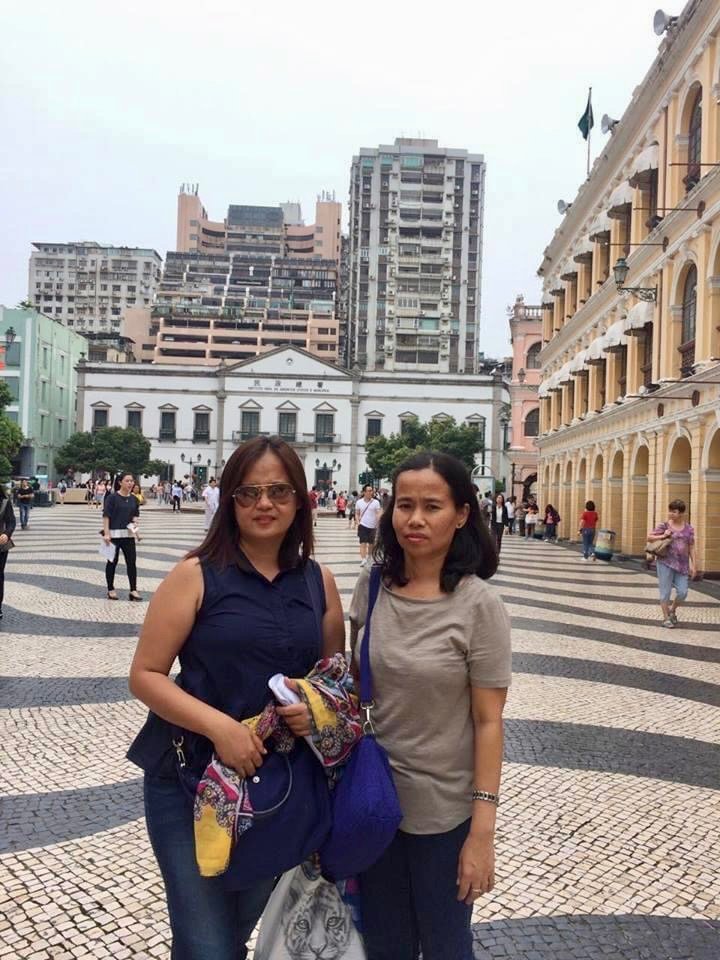 And of course, I had to take photos of my mother and aunt around the Senado Square. They definitely enjoyed striking a pose as well.
The Venetian Macao
After going around the Senado Square and after doing a little bit of shopping, we then took a cab to the Venetian Macao. This was definitely the highlight of my trip to Macau since this was the time that I felt like I was in Venice, Italy. The interior of the mall was mesmerizing. I have always dreamt about being able to visit and shop around this mall since I only got to witness this in Instagram posts of other friends. Being in this mall was surreal. Even their restrooms have a stunning interior. Writing about it at this moment made me want to be in a time machine because it is definitely a place that worth coming back to. The place was art itself. There was even a river inside the mall.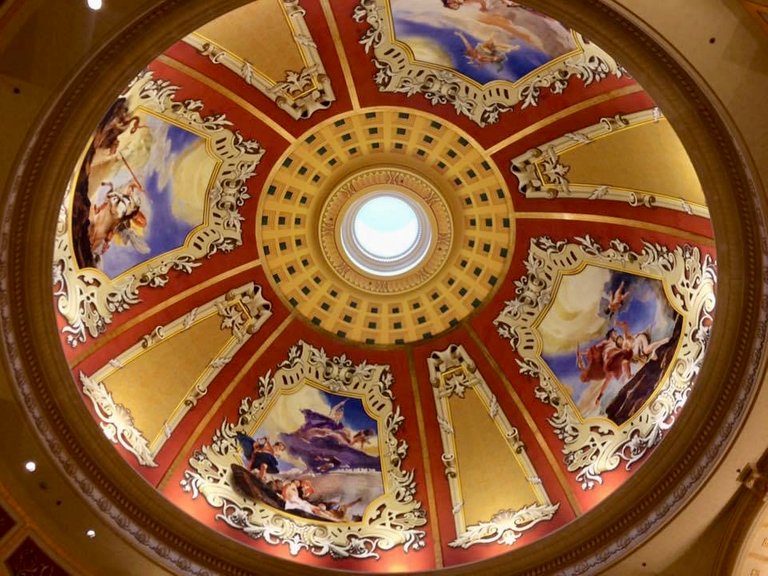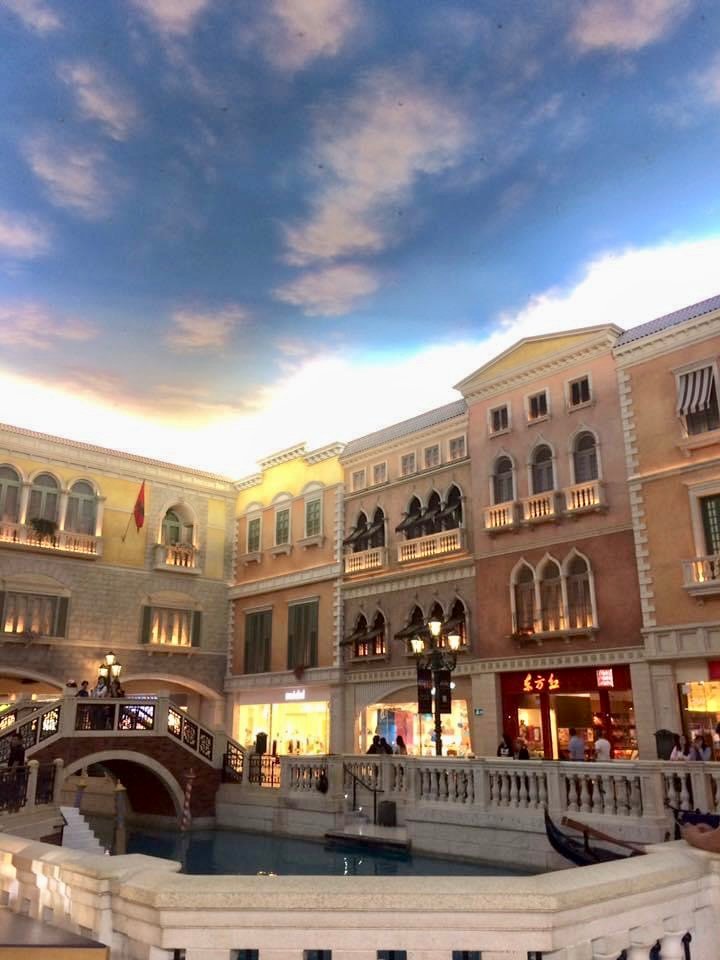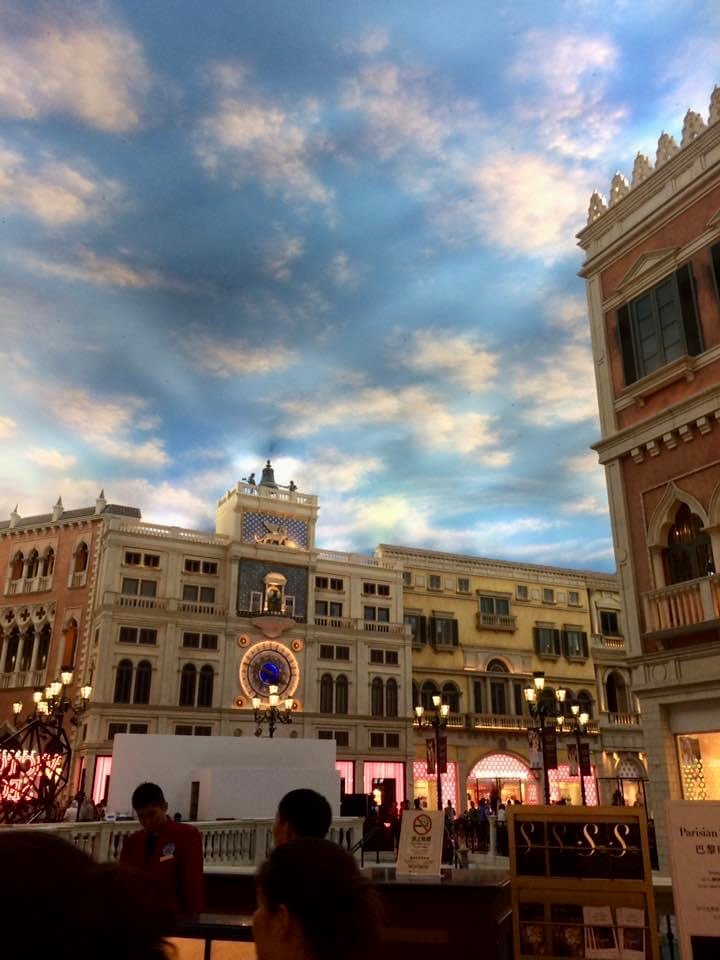 This place was intricately built and it really showcased how multicultural Macau is. The ceilings are even intricately crafted so that it would showcase a European vibe. Just being around the mall makes you feel like you are in Europe but in actuality you are in East Asia.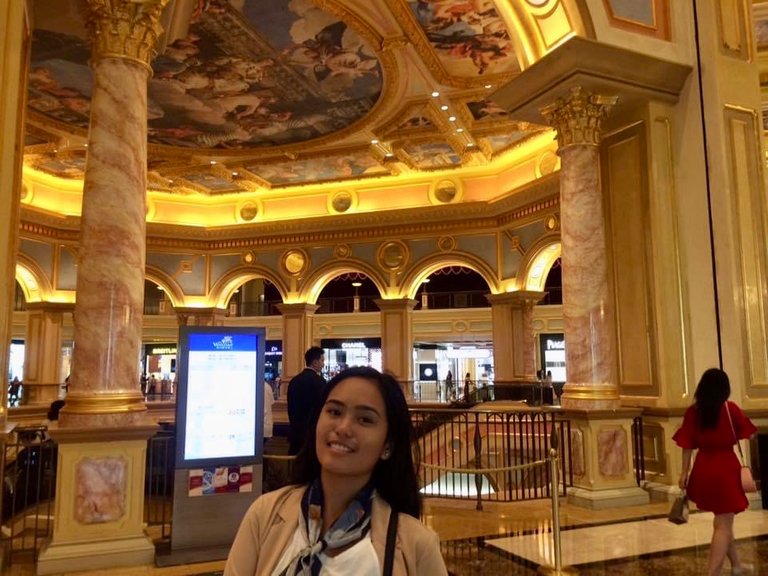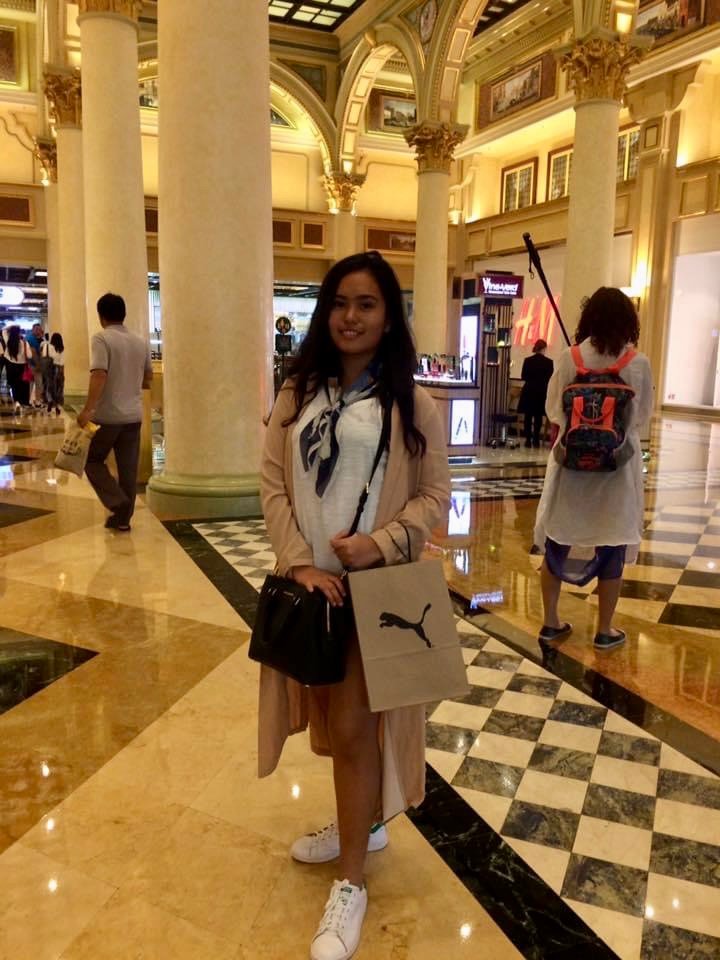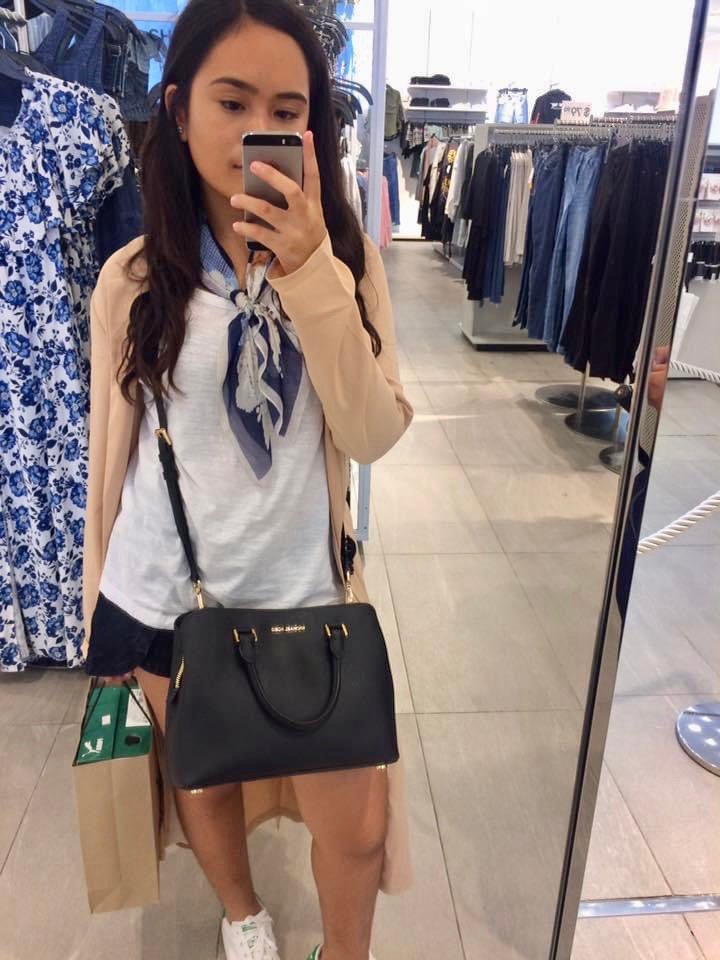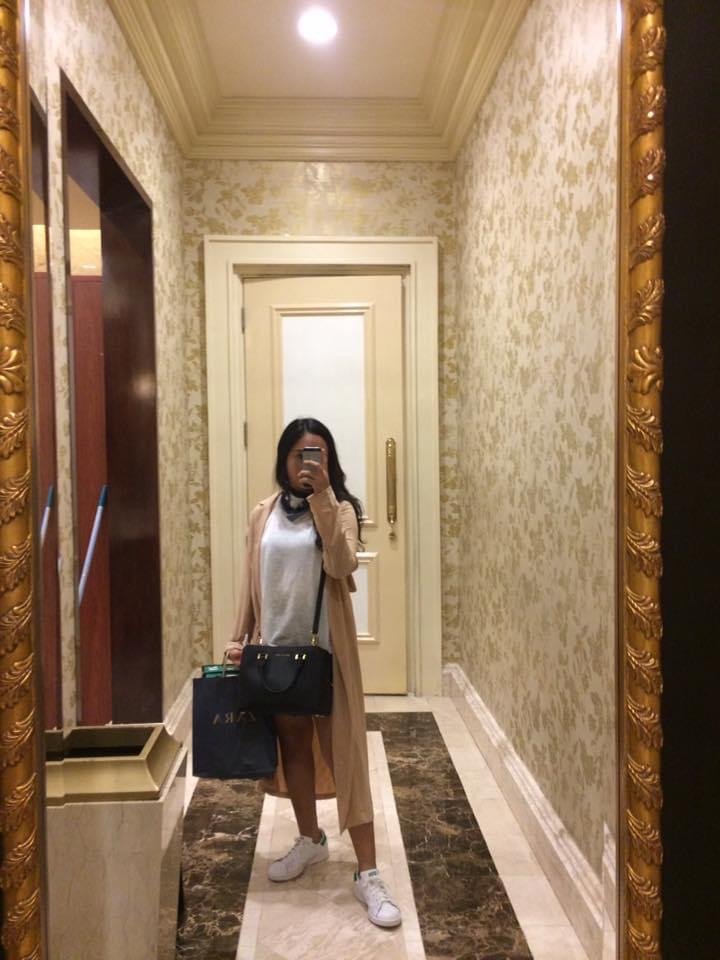 The Venetian Macao is actually a shopper's paradise since there are lots of boutiques you can visit. I, myself, also did a bit of shopping around since I could not leave Macau without buying myself a memoir which was a pair of shoes.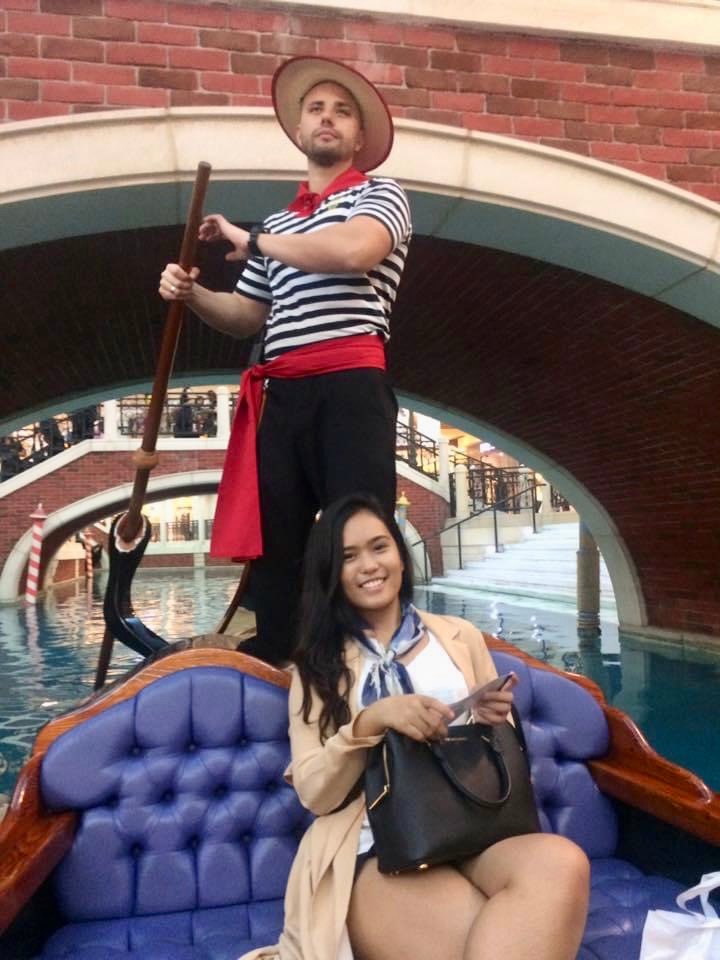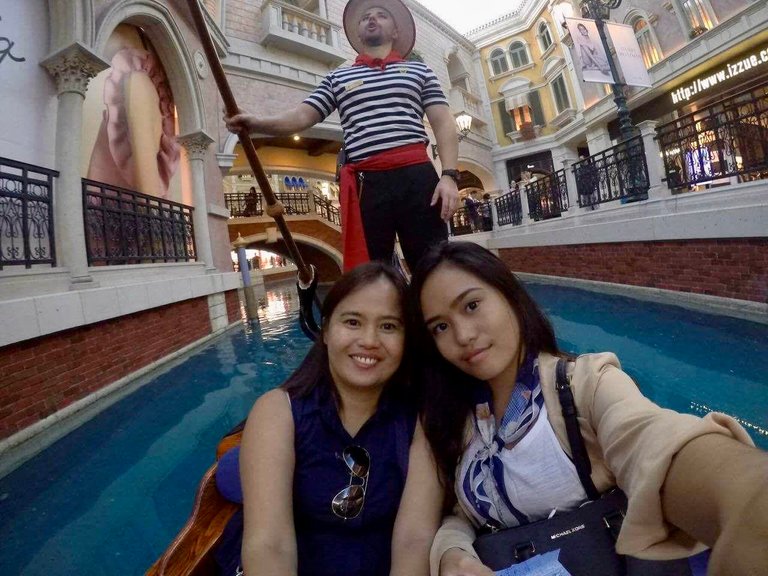 Since my mother planned the itinerary, she asked me to take a gondola ride with her and it was definitely worth it. I had the time of my life as I was wandering around the mall on a gondola. It felt like I was in Italy! While on a Gondola ride, the gondolier serenaded us with such beautiful melody. My mother and I were definitely having the time of our lives.
My trip to Macau was definitely worth remembering albeit the number of years that has gone by. I would recommend that you spend a couple of days around the place because there is truly more to explore. Our time was quite limited there but it does not matter because it gave us a reason to visit again hopefully in the near future.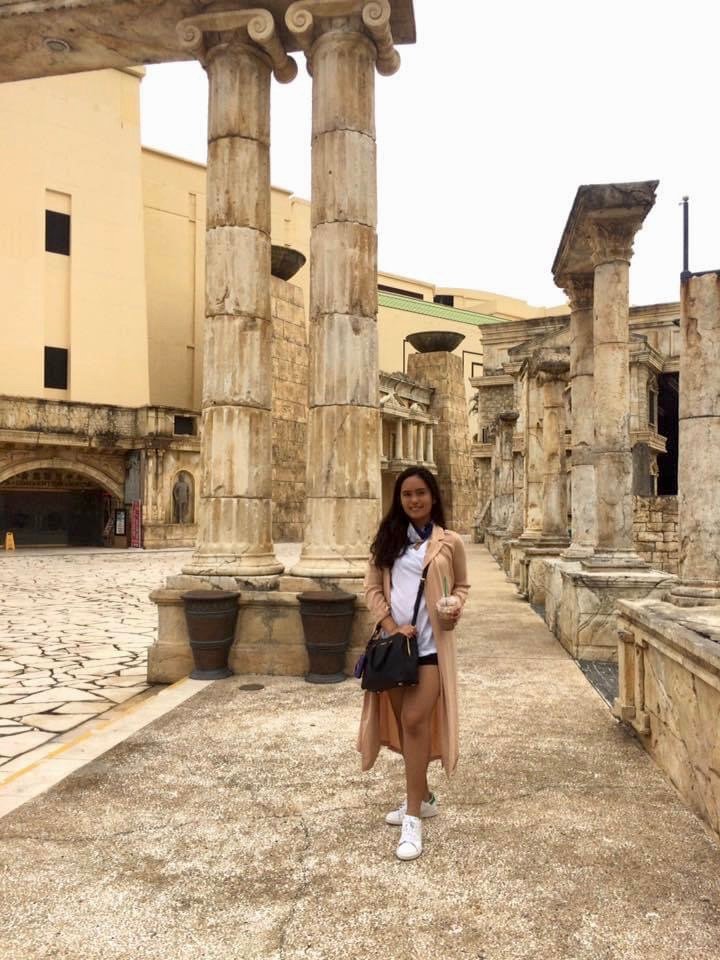 Manifesting more travels in the years to come! How about you? What place would you want to visit again? Have you visited Macau? How was your experience?
Disclaimer: The first photo was edited via Canva.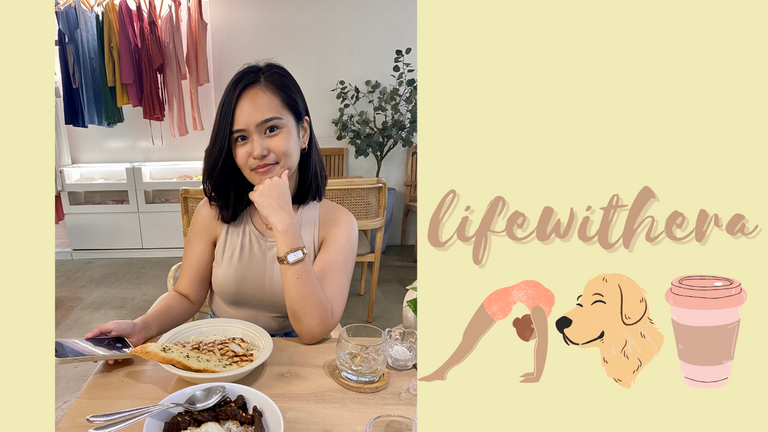 lifewithera is a 22-year old, college senior, an aspiring yogi, a furmom, and a wanderer, who writes stories about her personal life, mental health, fitness, travel, and just anything and everything her heart wants to speak. If you want to get to know her more, then you can connect with her through various social media platforms.
INSTAGRAM | TWITTER | FACEBOOK
---
---