FUELED WITH CAFFEINE ALL WEEK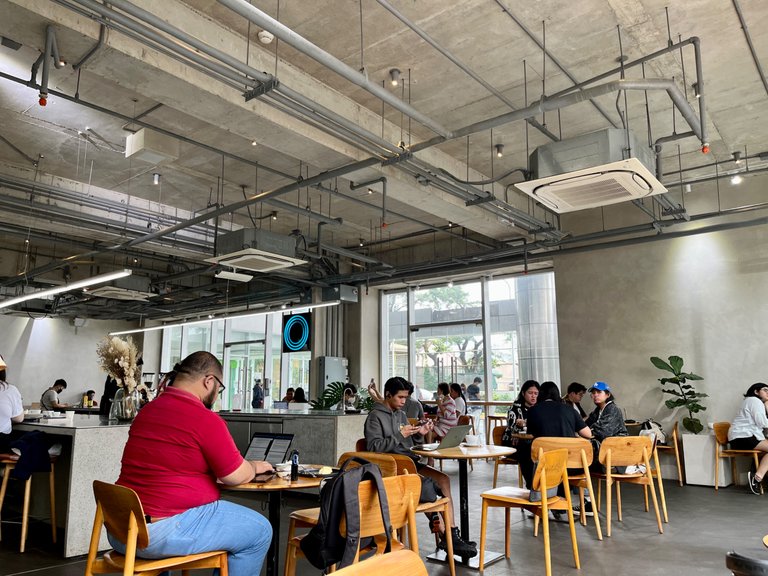 Despite an extremely jampacked week, we all need some caffeine to help us through it. Last week, I got quite preoccupied with some internship work since I needed to have my medical and physical exam and I also had to work on some documents for our face-to-face internship. Thankfully, on the ground floor of the building where I had my pertinent examinations, there's an aesthetically-pleasing coffee shop located there. Presenting to you, Tightrope Coffee located at the ground floor of the Velez College Medical Arts Building. It is not my first time visiting this coffee place since I got to visit many months ago and I got to try their Flat White as well. But at that time, I was not a huge fan of coffee and so my recent visit was a whole new experience for me.
Tightrope Coffee Experience
After eating lunch at Red House Taiwan Shabu Shabu, my other co-interns and I decided to chill at a coffee place located near our school. I also needed to be at a coffee shop since our clinical instructor would like to have a meeting with us to orient us with our incoming face-to-face rotation. I am currently assigned to a psych rotation and I am currently handling patients with schizophrenia, bipolar disorder, and other mental health disorders. Before the actual rotation, I figured I needed some time to chill with my other co-interns. Upon arriving at Tightrope Coffee, I was unable to order coffee immediately since I needed to catch up with our meeting. My co-interns ordered latte along with some desserts while I was in a call. Since our clinical instructor got temporarily disconnected from the call, I decided to order quickly a glass of iced Spanish latte. I figured that I would not be able to finish it within our stay there so I asked the staff to place it in a take out cup but I was wrong for I was able to finish my cup in less than an hour. I truly regret asking the staff to place it in a take out cup. Next time, I will definitely finish my cup while I am still in the place.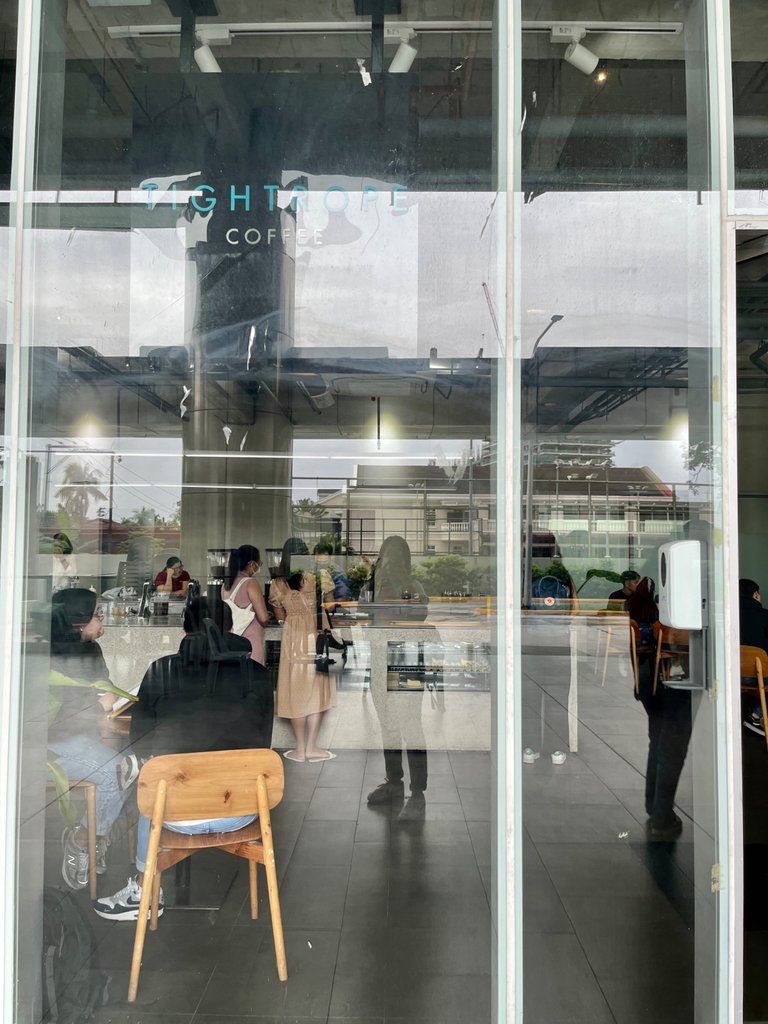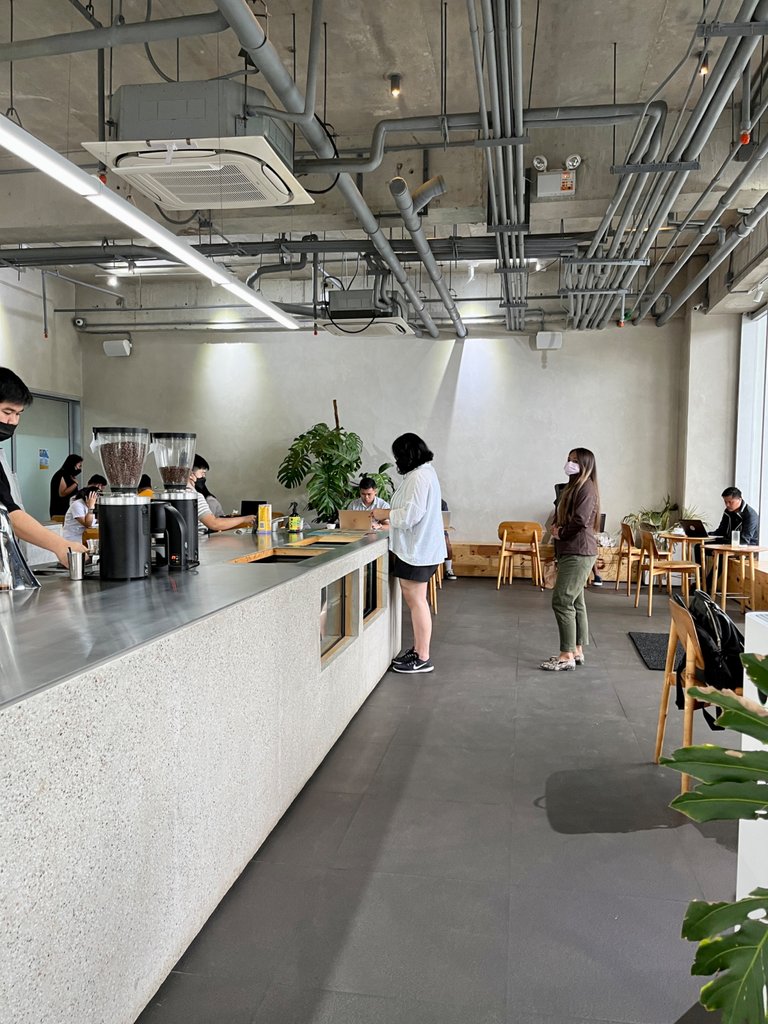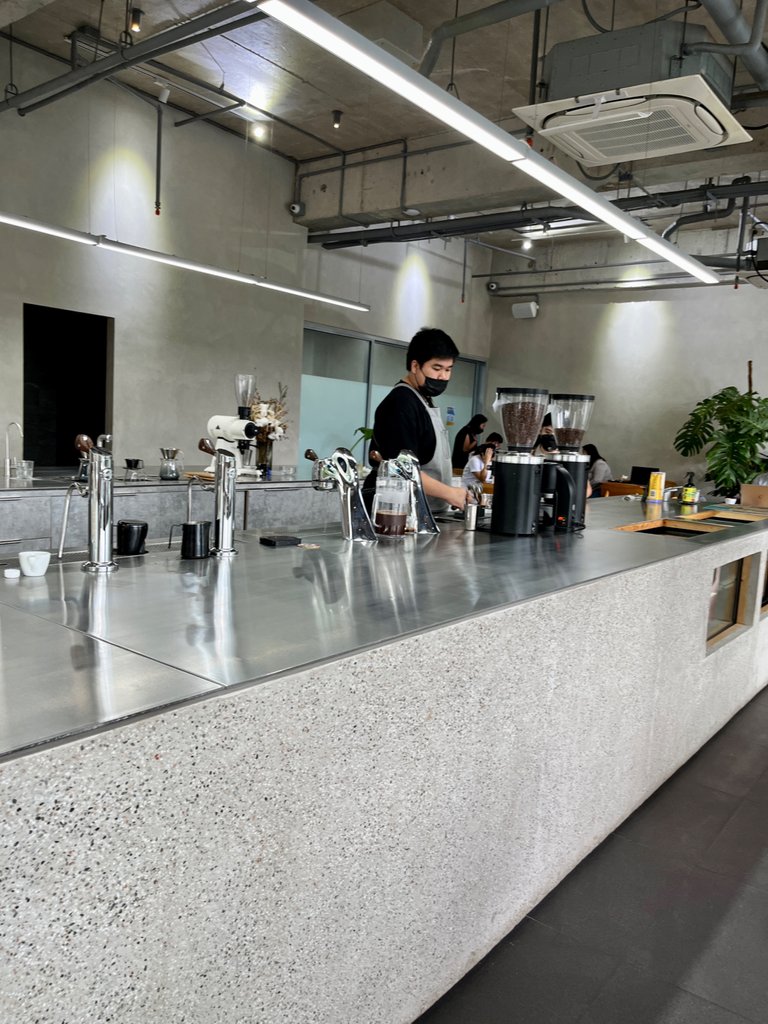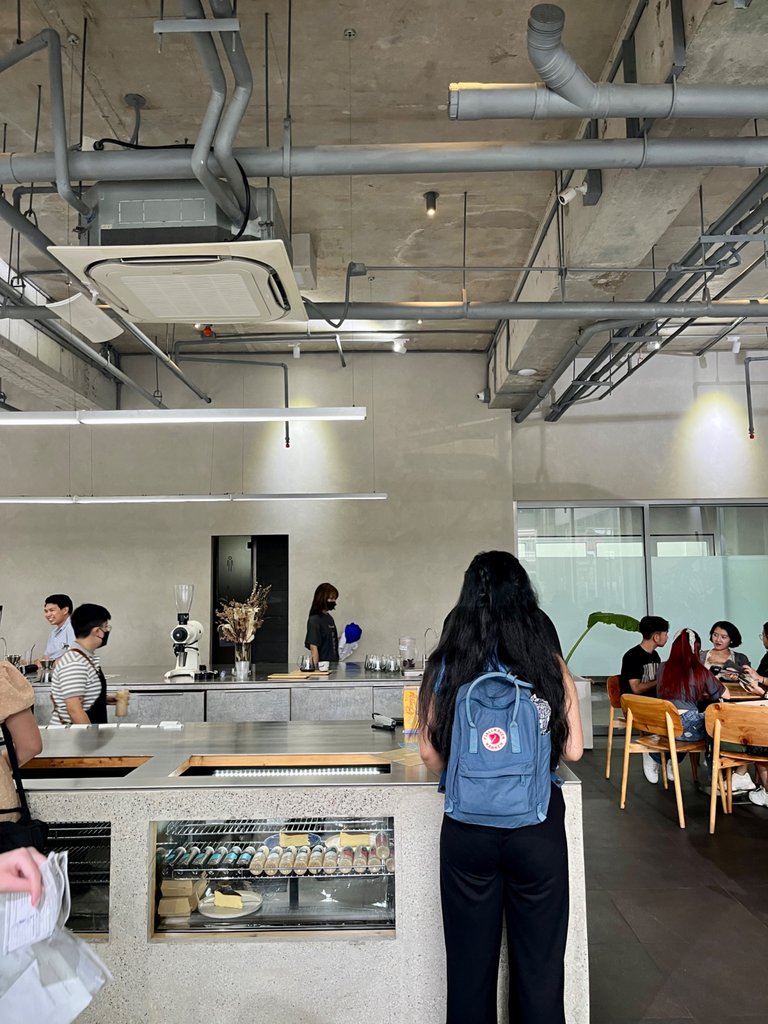 I love the interior of the coffee shop and it's honestly so pleasing to the eyes. I love how we are able to see the baristas working in action on their respective counters. Truly makes the coffee experience more enjoyable. I was unable to see them make my coffee though since I was busy talking with my other co-interns.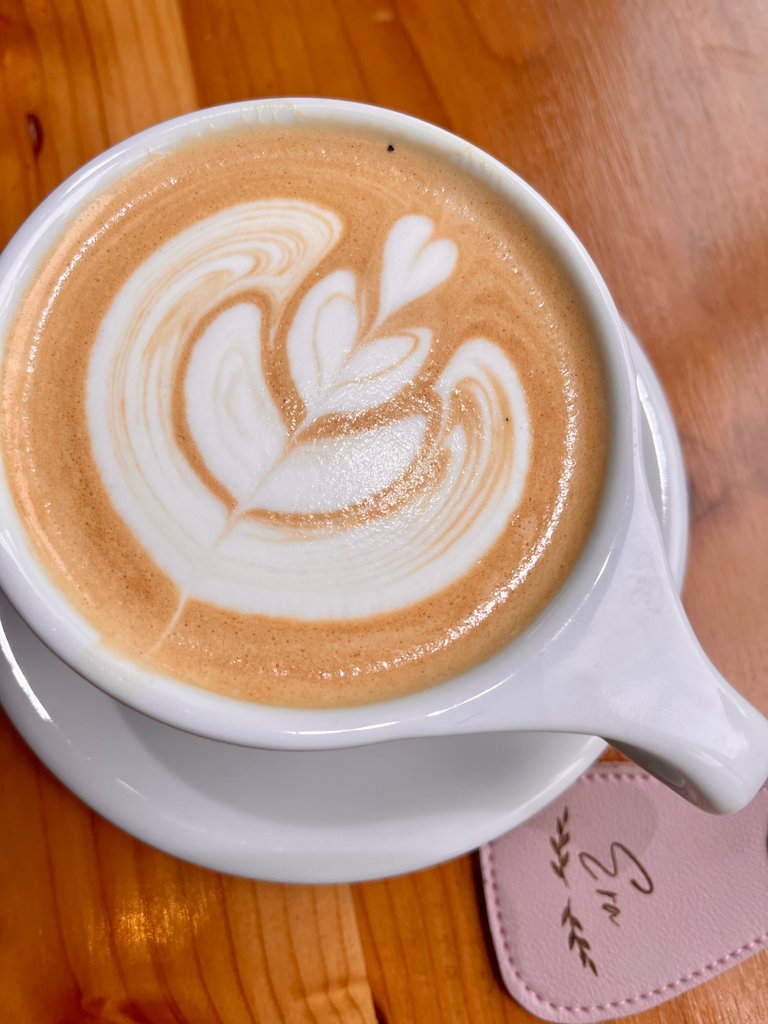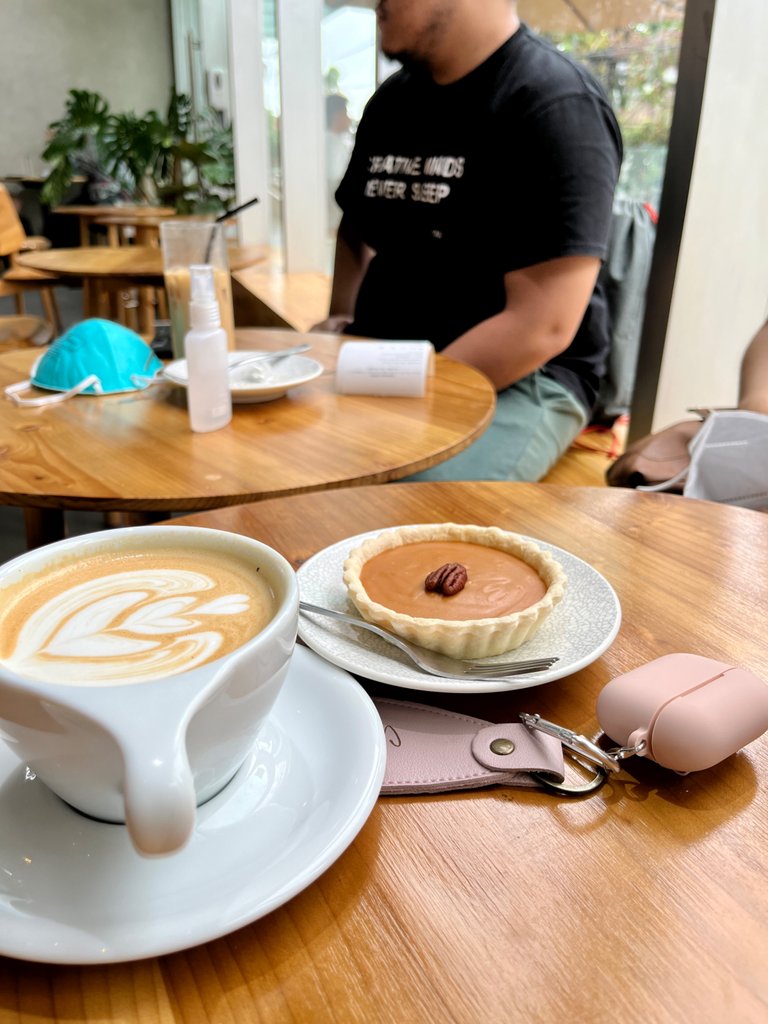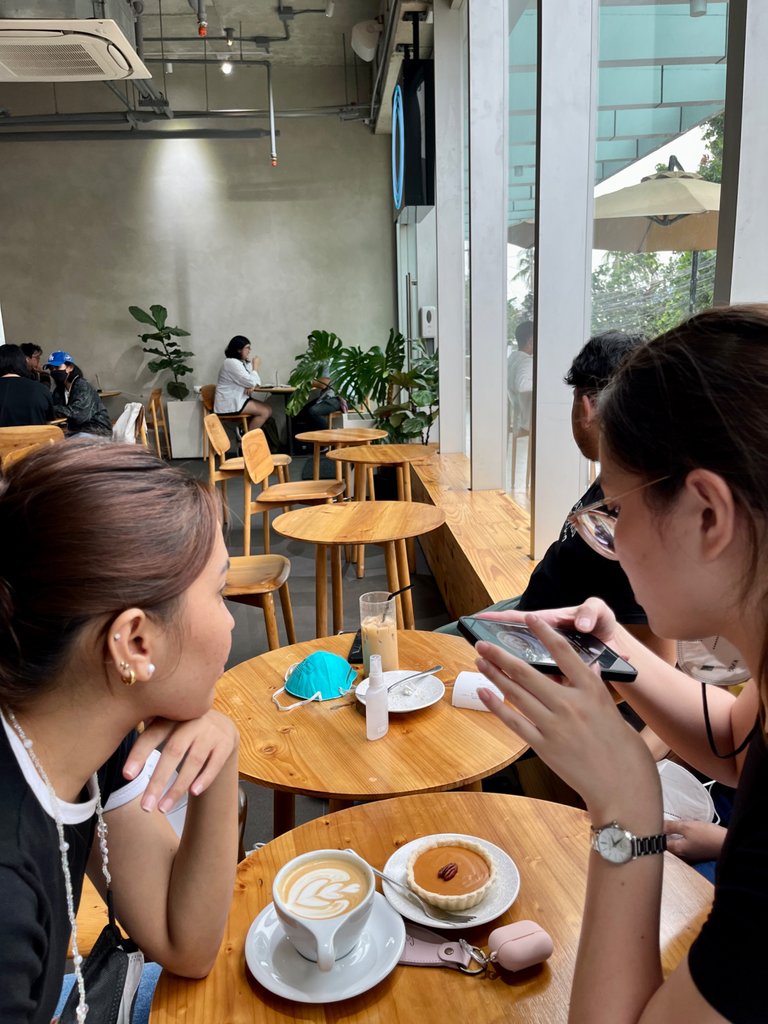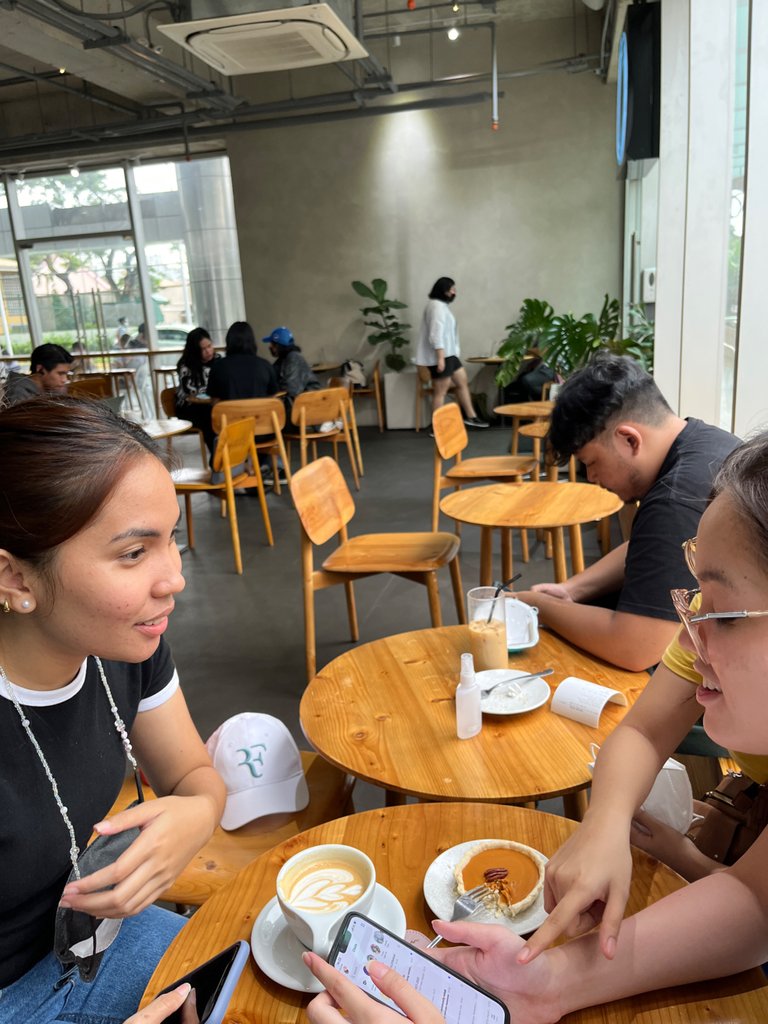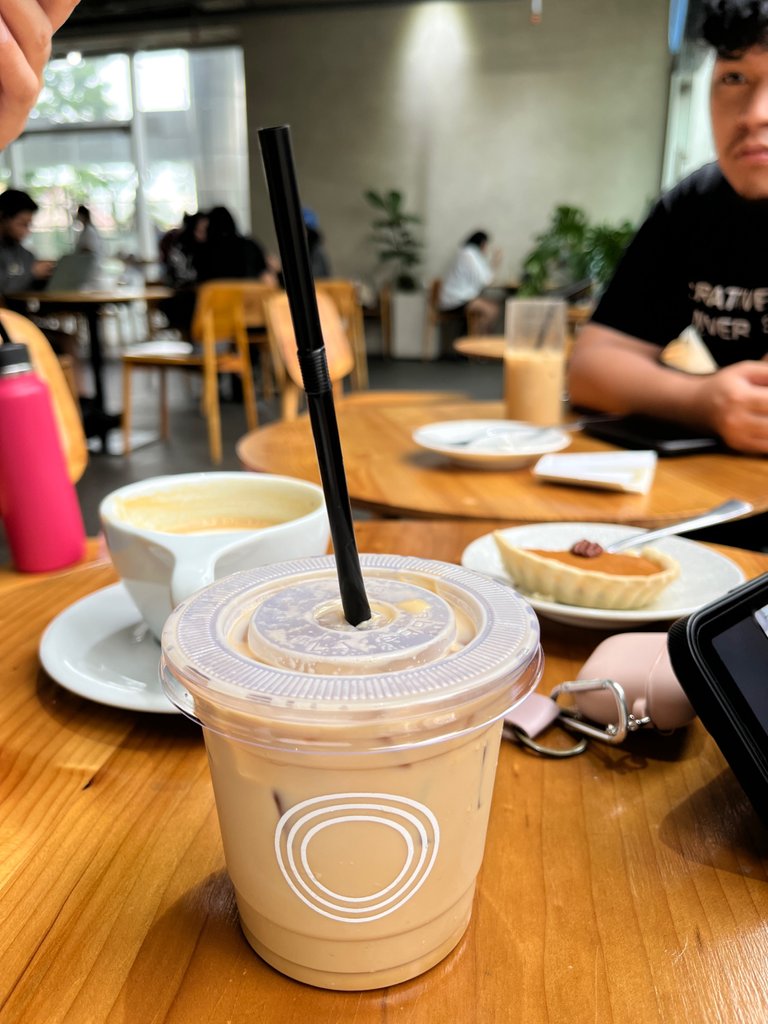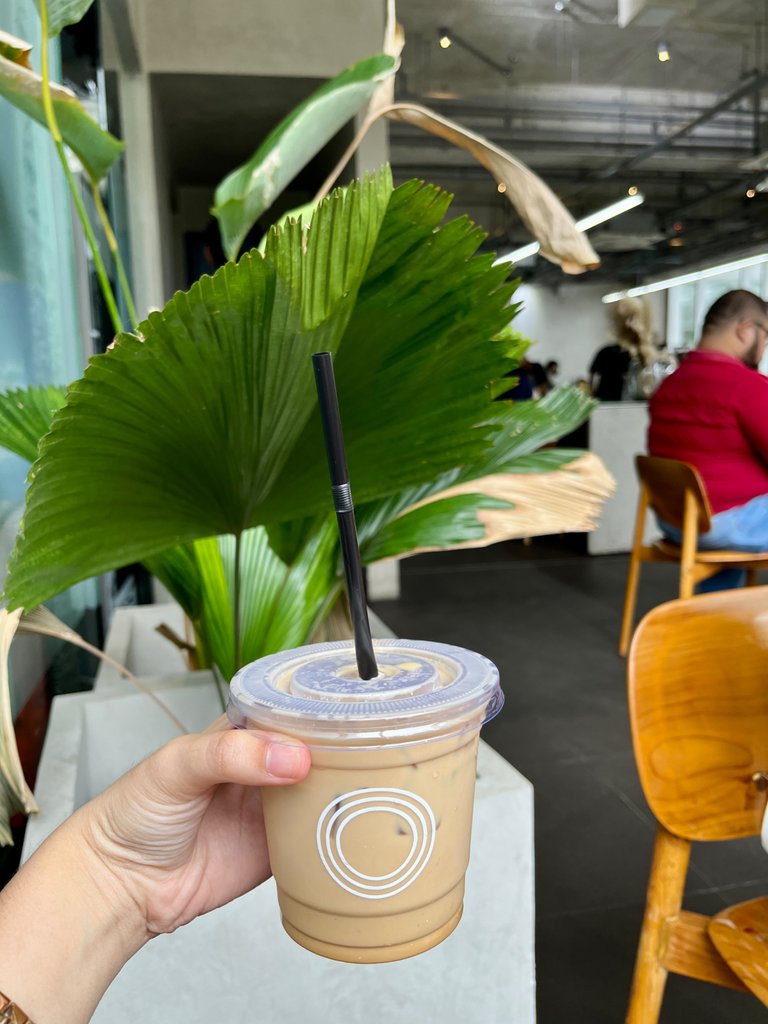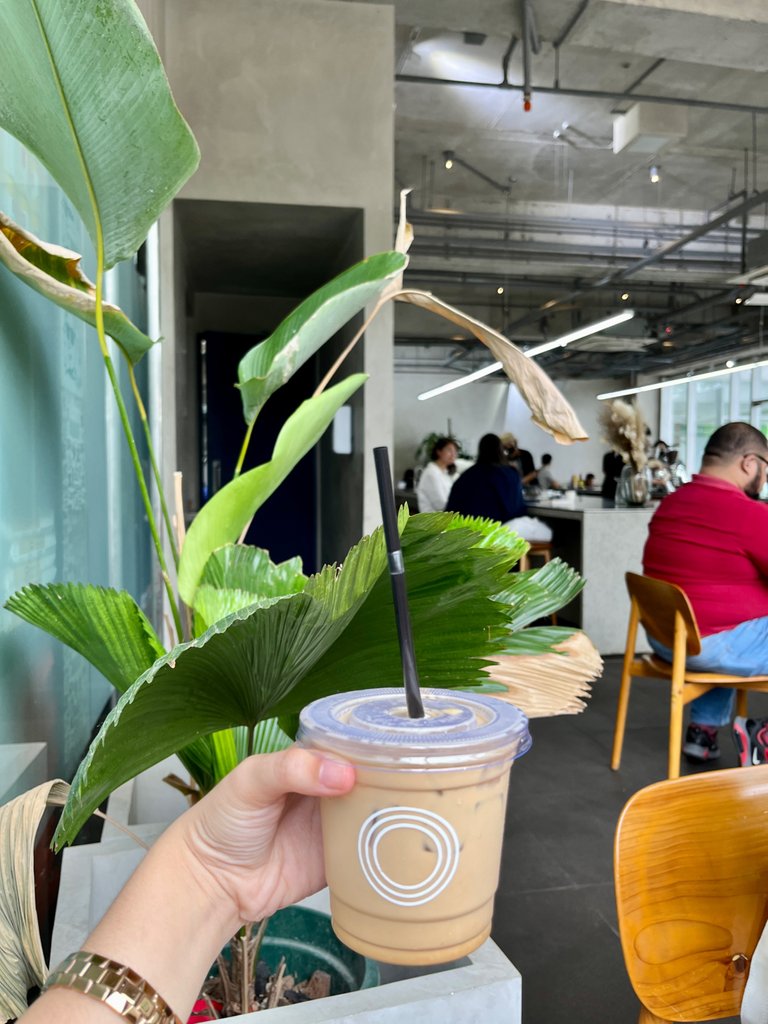 I tried my best to somehow take some shots of my coffee. I also enjoyed taking some photos of my friends doing their own thing. As you can see above, we did not order much since we were still full from our lunch. Nonetheless, we enjoyed the coffee experience.
Stoked Brews Coffee Co.
Days after my Tightrope Coffee experience, I decided to quickly meet with
@asasiklause
at Bliss Café which is a coffee place located near our subdivision. At that time, he told me that he would be meeting with a friend and they would both set-up his Hive account together. After a few minutes of chatting with Klause,
@jalabrado
finally arrived at the coffee place and I finally got to meet him. He is a newly onboarded member of this community and so it was so fortunate that I was able to meet him. Apparently, he also makes his own signature white brew. He brought some for Klause and he gave a bottle to me and with that I am truly grateful. A day after meeting him, I finally got to try his signature white brew and it was honestly the best I have ever tried so far. I love its perfect blend of bitterness and sweetness, just the way I like my coffee to be. If you want to try his signature white brew and his other drinks, just message
@jalabrado
.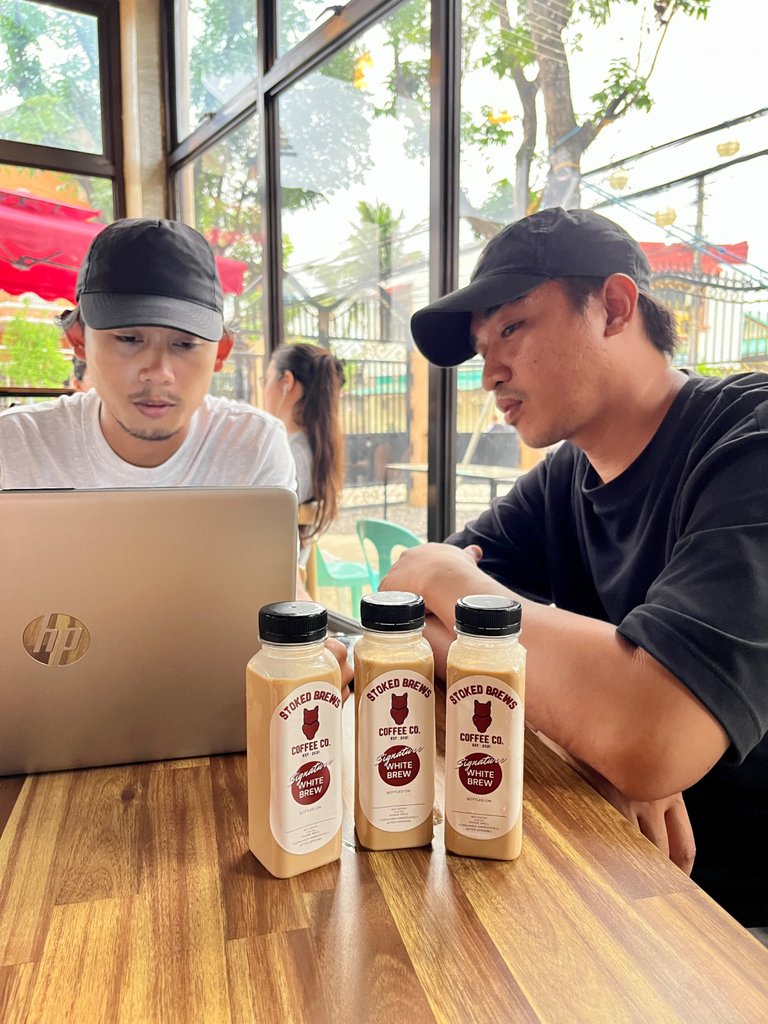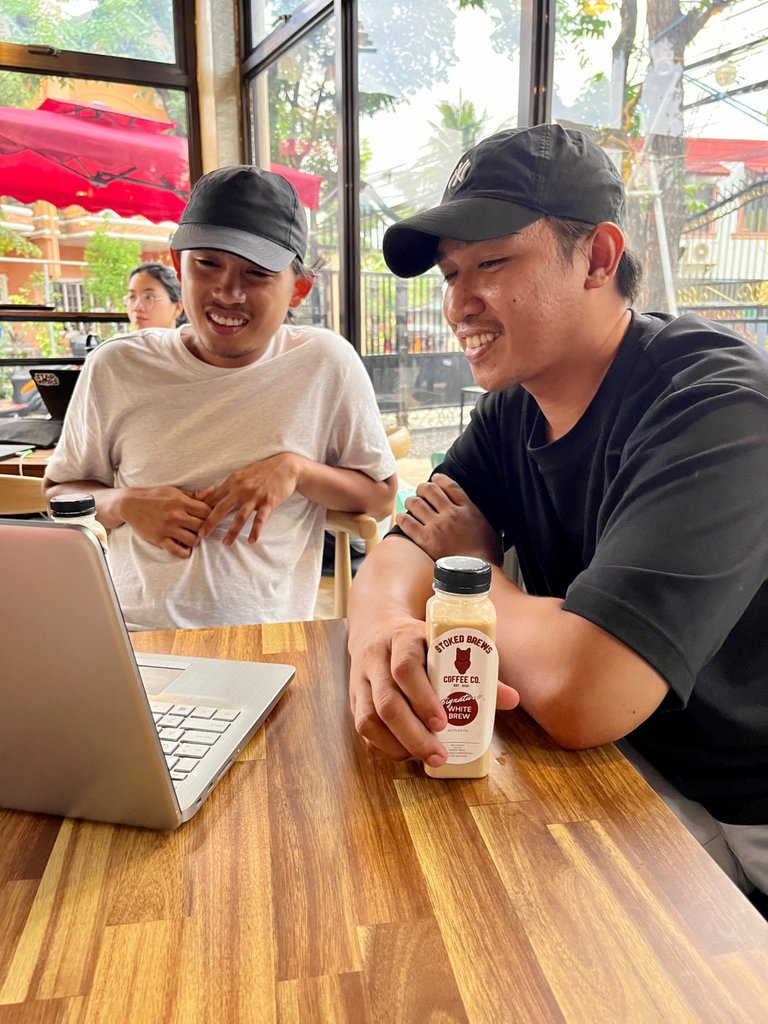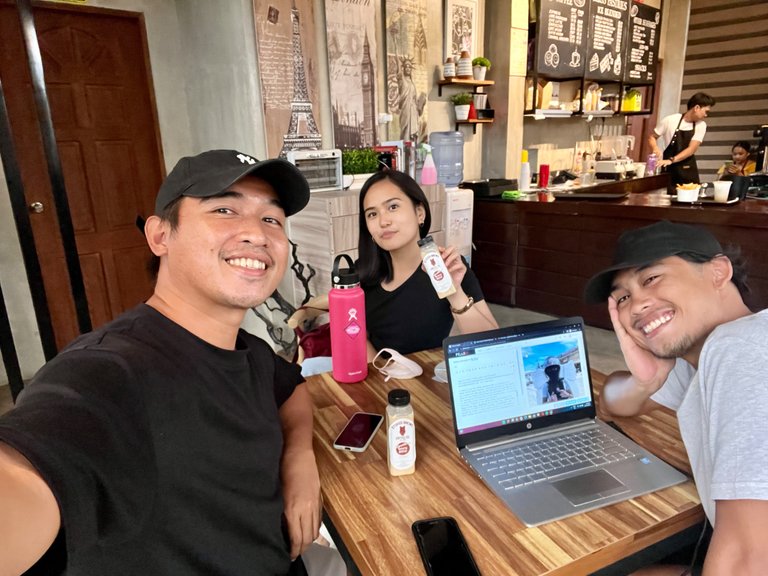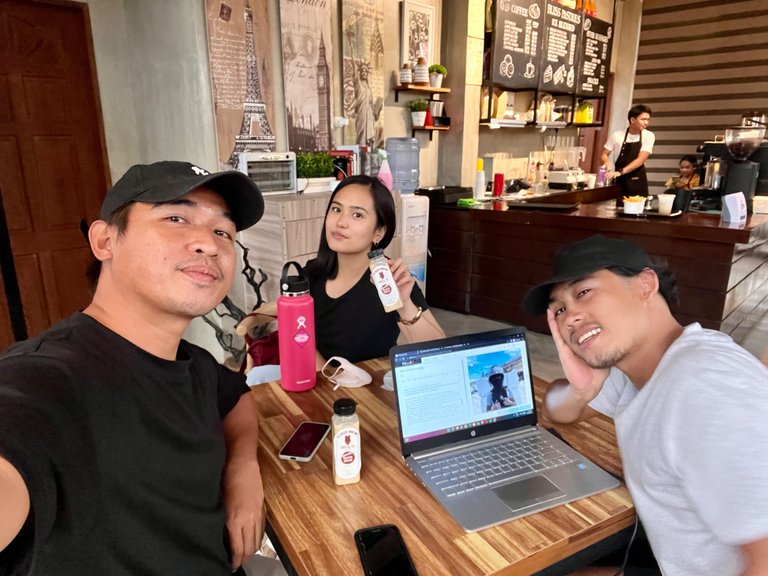 Truly, last week made me coffee drunk but I would not want it any other way because coffee has been my stress reliever for the past months. I could not even imagine going through my day without coffee.
Thank you so much for dropping by! Can you recommend any new coffee places? What coffee drink have you tried so far that you truly loved?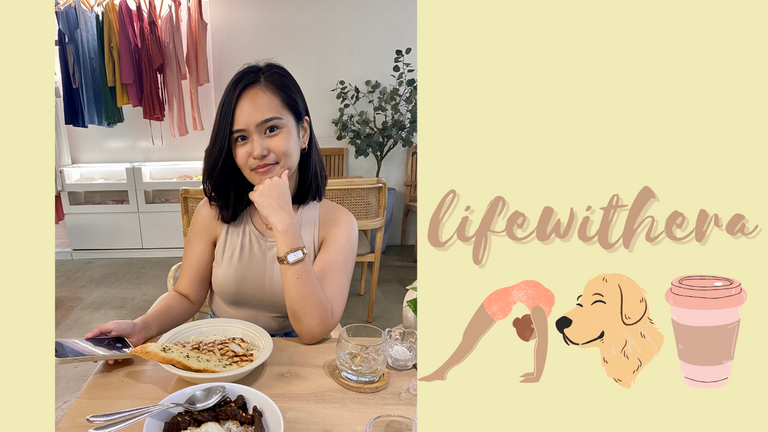 lifewithera is a 22-year old, college senior, an aspiring yogi, a furmom, and a wanderer, who writes stories about her personal life, mental health, fitness, travel, and just anything and everything her heart wants to speak. If you want to get to know her more, then you can connect with her through various social media platforms.
INSTAGRAM | TWITTER | FACEBOOK
---
---