BLISSFUL AT BLISS CAFE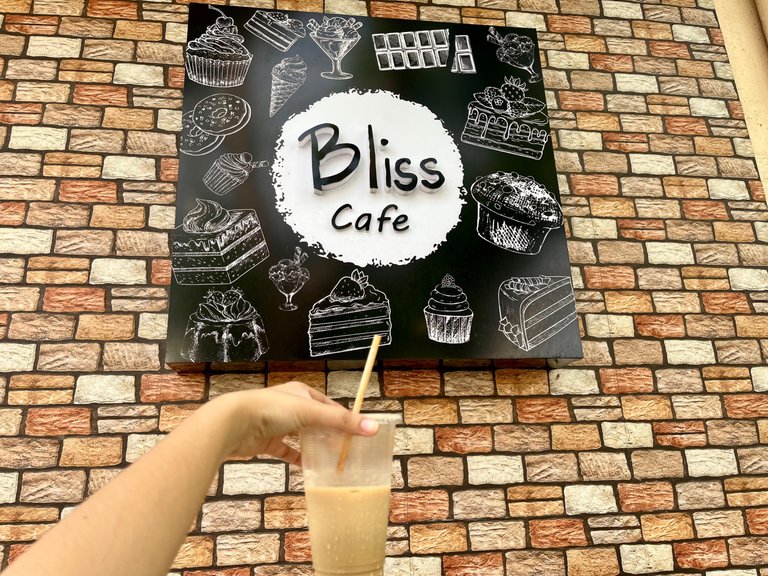 While sipping coffee with my friends, I realized that what matters most in life are just sitting right in front of me. I realized that what matters most are the people who value me and those I genuinely consider as friends. Sometimes I overlook the blessings because I have always had this mindset of "destination happiness" like I have always had this notion that what is right in front of me is never enough and I tend to always want things to be better. There's nothing wrong with wanting more but sometimes this mindset consumed me that I overlook the blessings in life.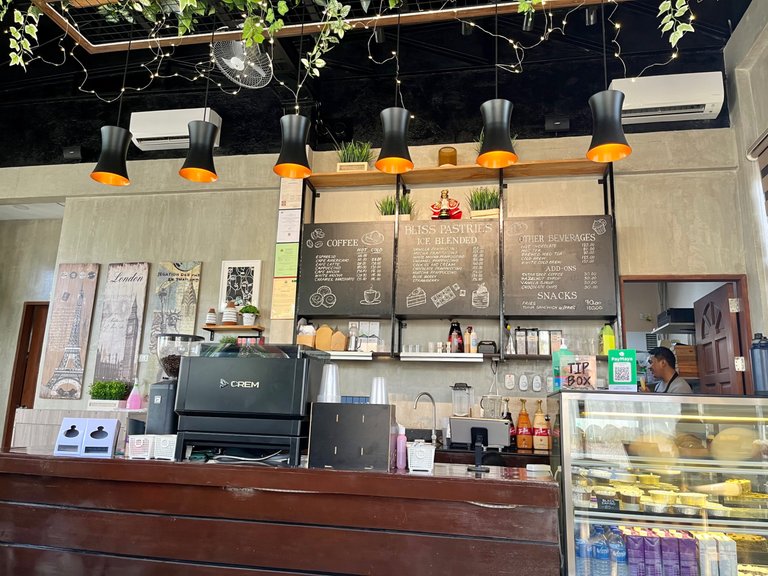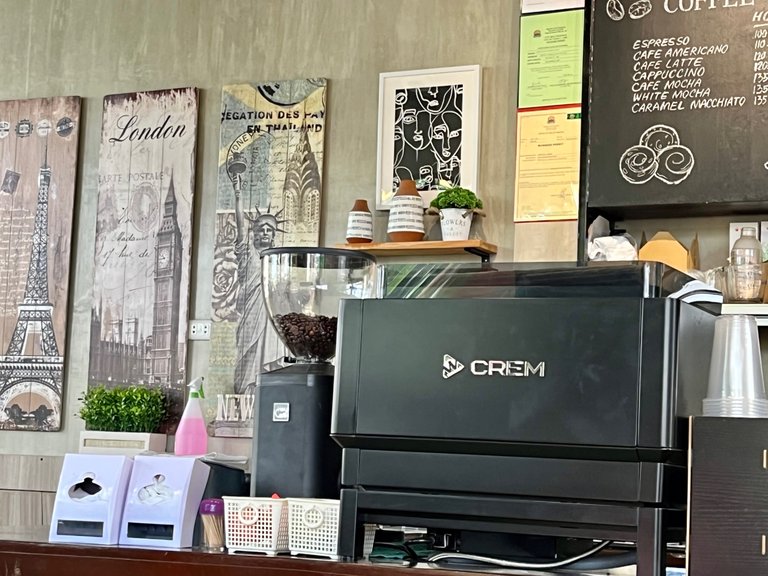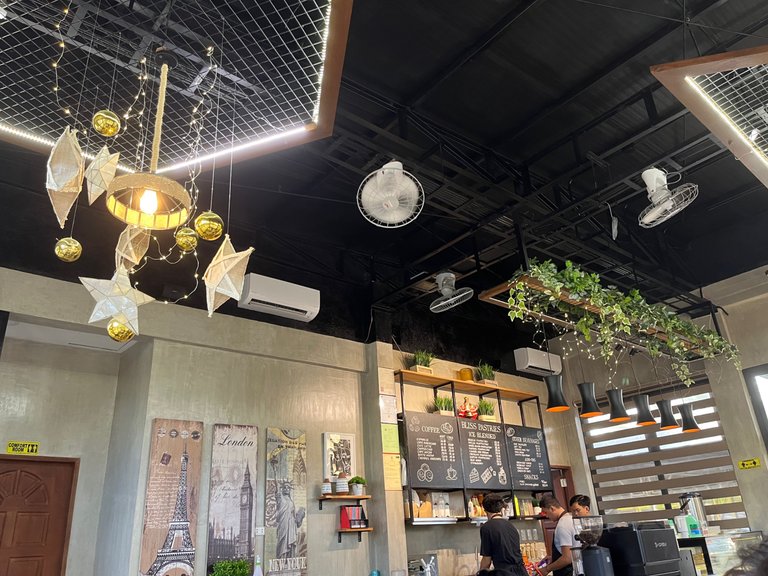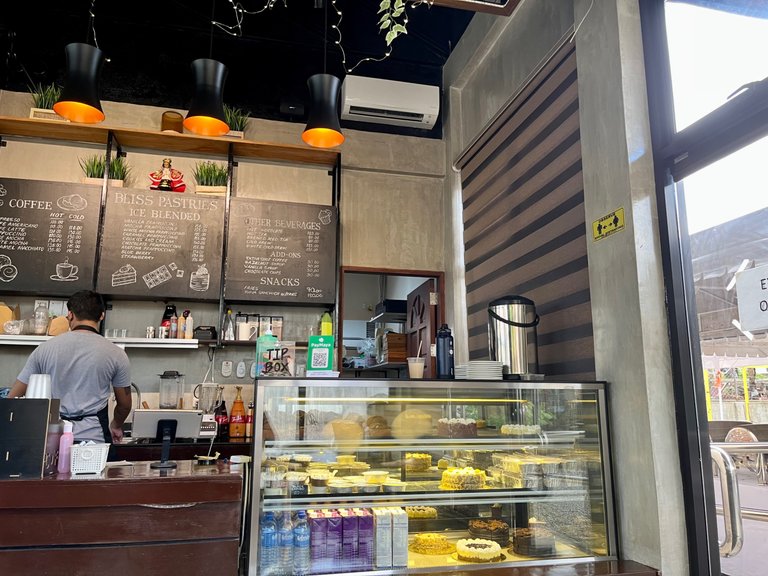 The coffee place has such a comforting ambiance because it feels like home. The staff are so accommodating and their coffee tastes like the ones that you brew at home.
Just recently, probably late last year, a coffee shop recently opened near our place here in Talisay City. I was unable to visit the place last year because I was preoccupied with schoolworks and when I had some free time, supertyphoon Odette wrecked our community. I realized that during these unprecedented times, most business establishments under the hospitality industry especially small businesses are at risk.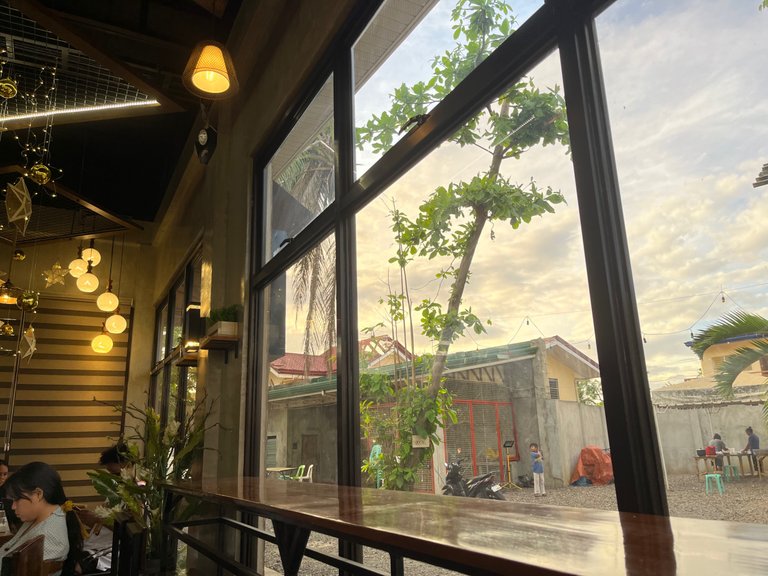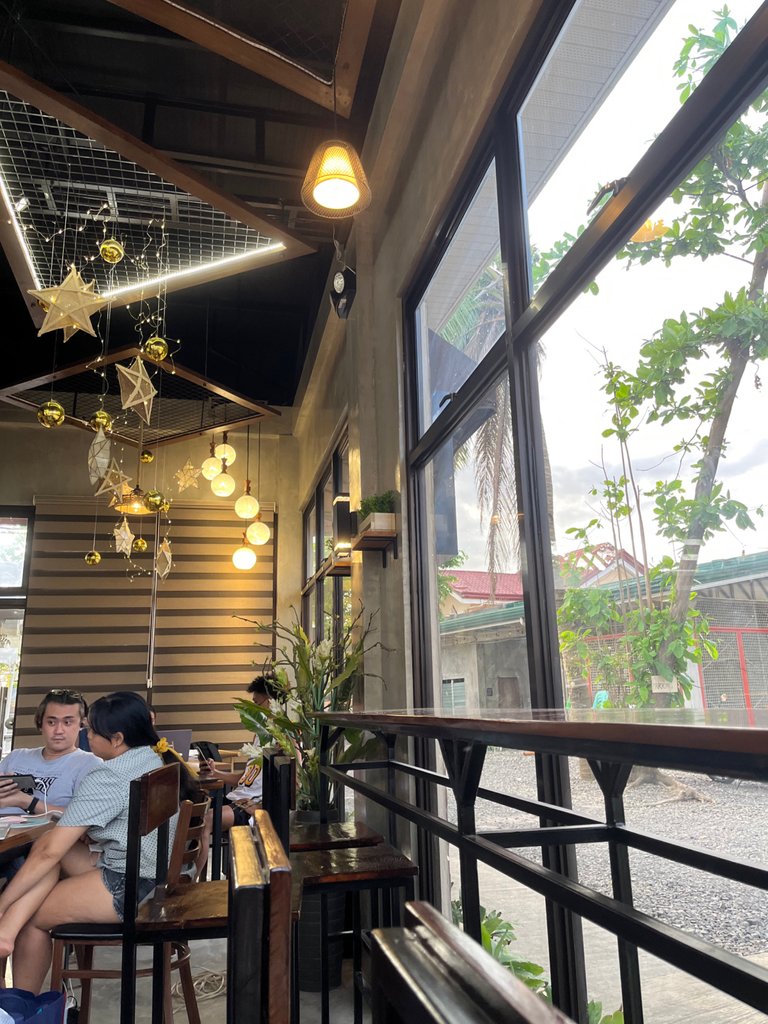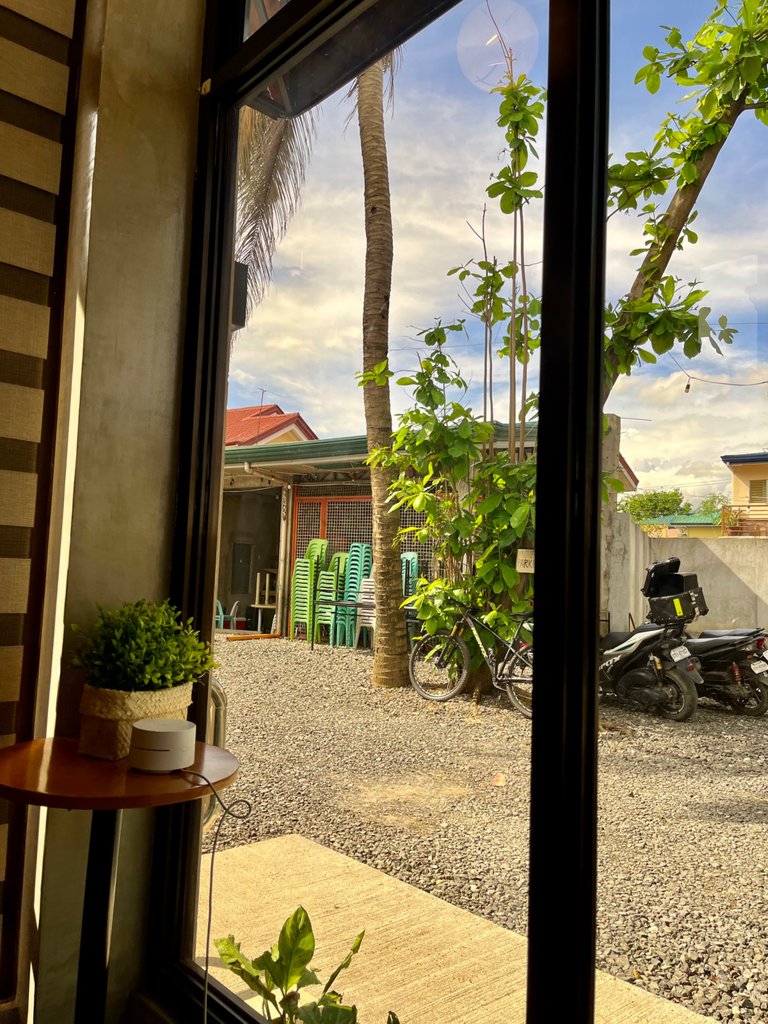 Just like what I mentioned earlier, the interior of the place gives so much comfort because it has that homey ambiance. I also feel safe here because it's located a few kilometers away from home. The place also has good internet connection which is perfect for those who want to unleash their productivity.
Since the coffee place is strategically located to where we live,
@asasiklause
and I together with some other friends usually do some work or just simply lounge around at the coffee place. As for me, I tend to get lonely when I am alone at coffee shops so whenever my friends are with me I feel much blissful because I have company with me. Even if we are busy doing our own thing, it's truly a wonderful feeling to be with people who truly matter.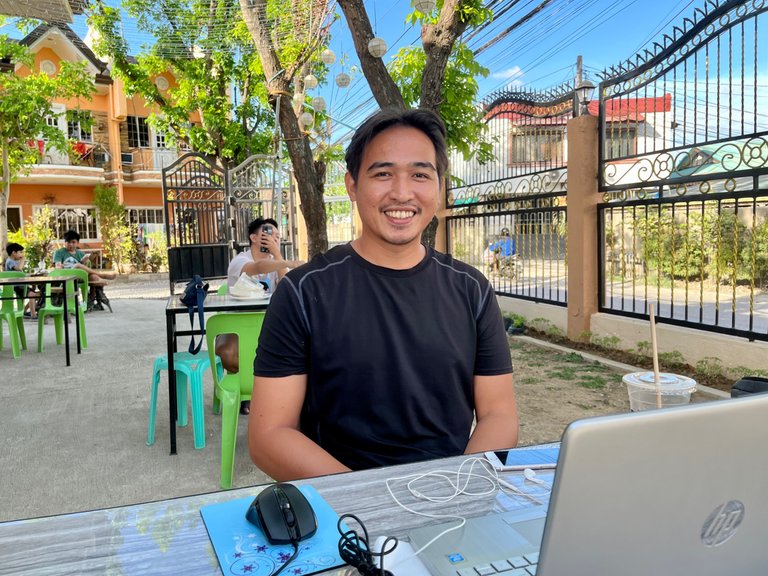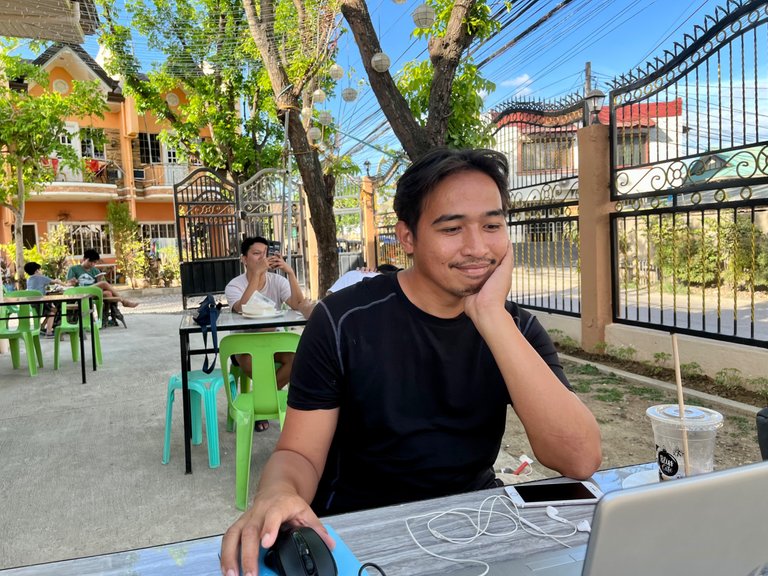 A few days ago, I visited the coffee place together with @asasiklause and we initially stayed at the area outside since the place was crowded inside but eventually we relocated when we saw a vacant space.
Aside from spending time together at Bliss Cafe, we also like to frequent the place to show support because we truly believe that during these trying times we only have each other. To somehow alleviate the economic impact of the pandemic and the recent crisis brought about by the storm, we should help these small businesses survive in the best way that we can. Since businesses are also adapting to the current trends such as new ways of service delivery through applications online, we could still show support even within the comforts of our own home.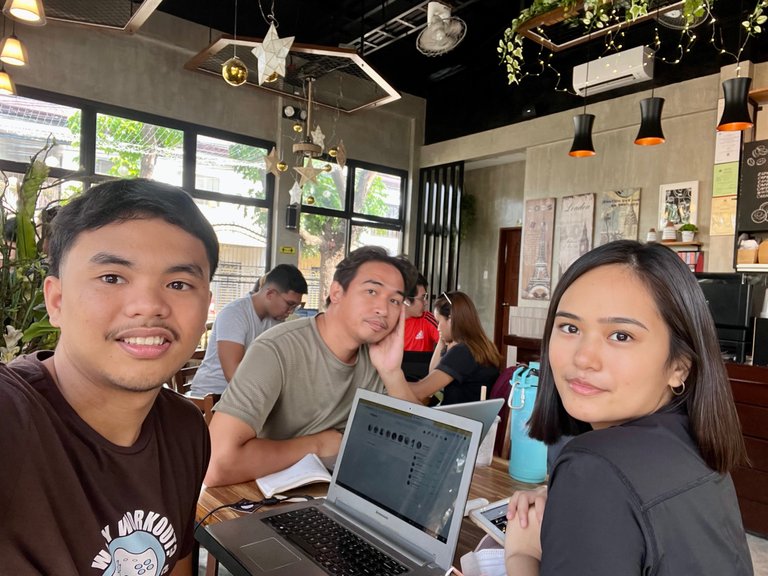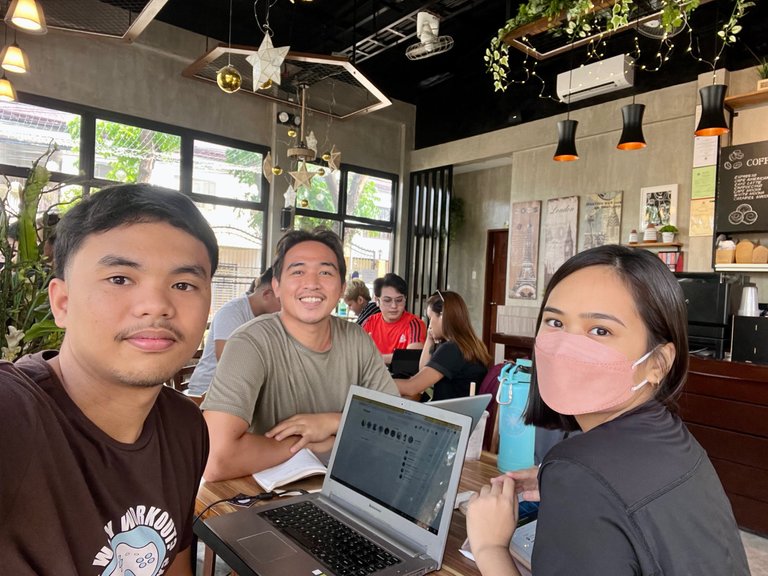 While I am drafting this blog, I am currently at Bliss Cafe together with @asasiklause and our neighbor Karl. Klause is currently doing some work while Karl was preoccupied with his modules for school. I am extremely grateful that my friends kept me company because apparently we share some laughter in between work. Yes, work-life balance is so important.
Being at Bliss Cafe fills my heart with so much bliss because I get to be with my friends while indulging a good cup of coffee paired with dessert. From what I mentioned earlier, I realized that the best things in life are just here sitting right under my nose. I do not need to spend a fortune to live my best life. I just need to appreciate what's around me because time is fleeting and we do not know what tomorrow brings. The future is uncertain but what's certain is the fact that happiness is always where we are.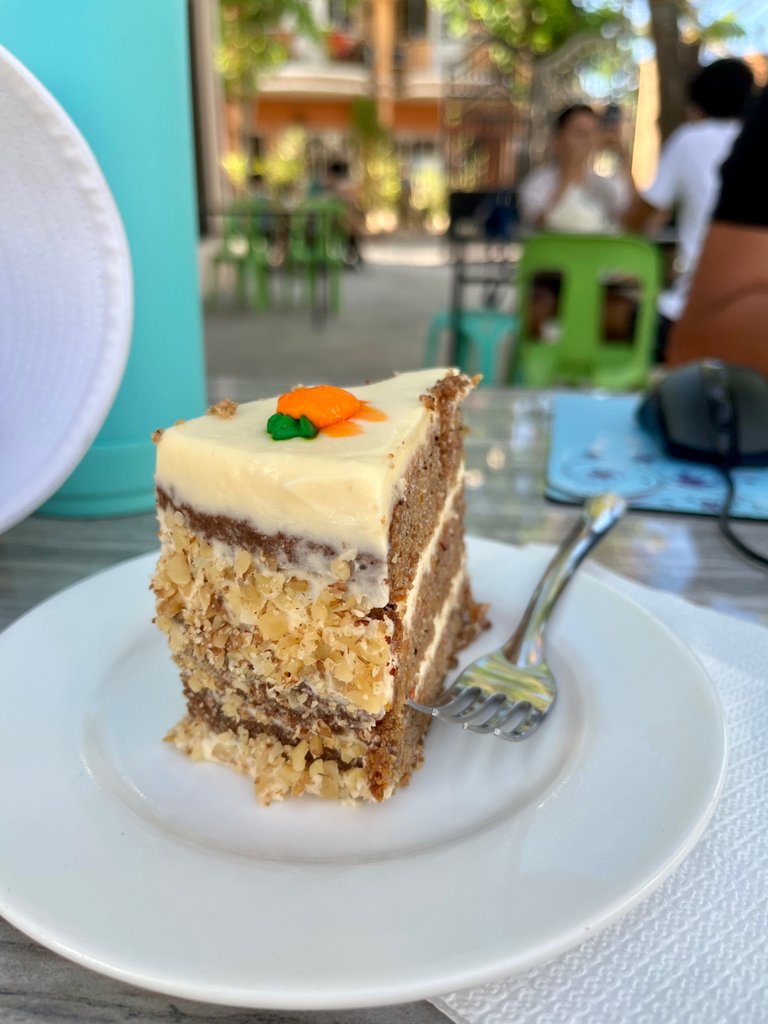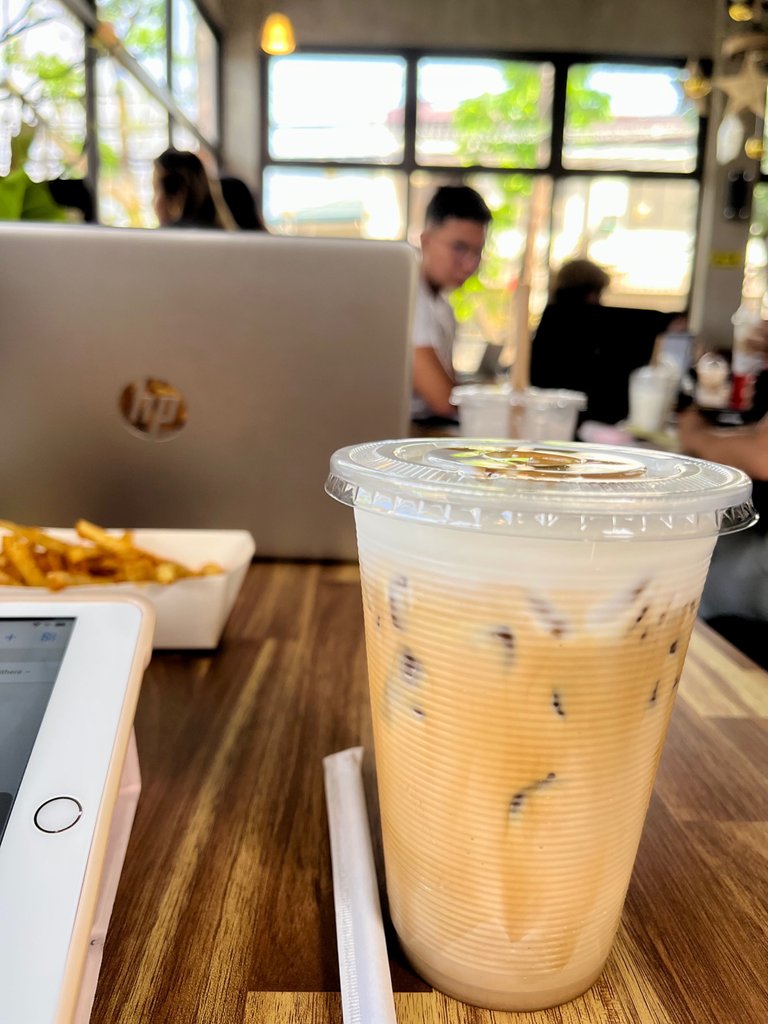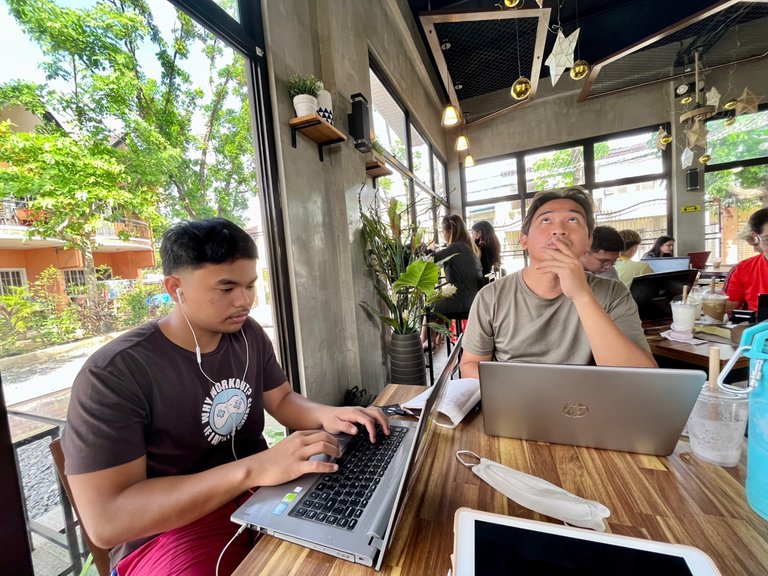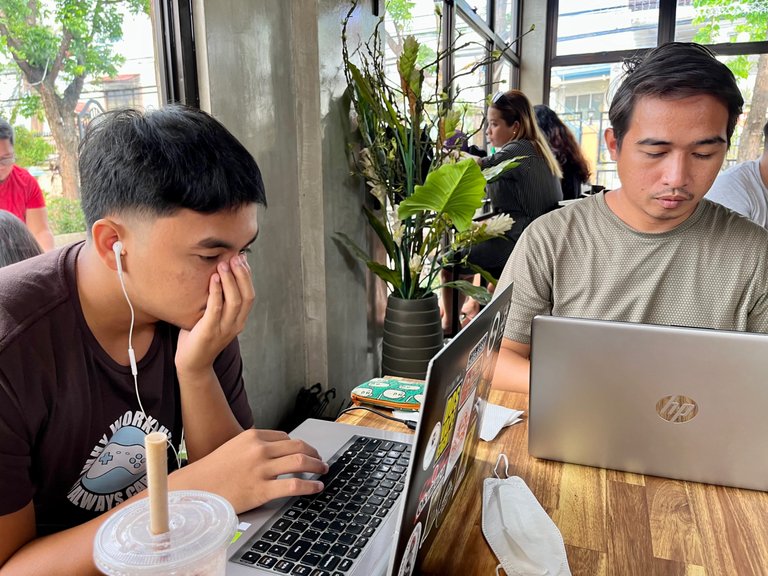 I would highly recommend their carrot cake paired with a cup of caramel macchiato perhaps. I honestly prefer their caramel macchiato over Starbuck's, well that's just my preference. They also have other desserts like red velvet cake, blueberry cheesecake, black sambo, and the like. While sipping my iced macchiato, my friends are busy doing their own thing.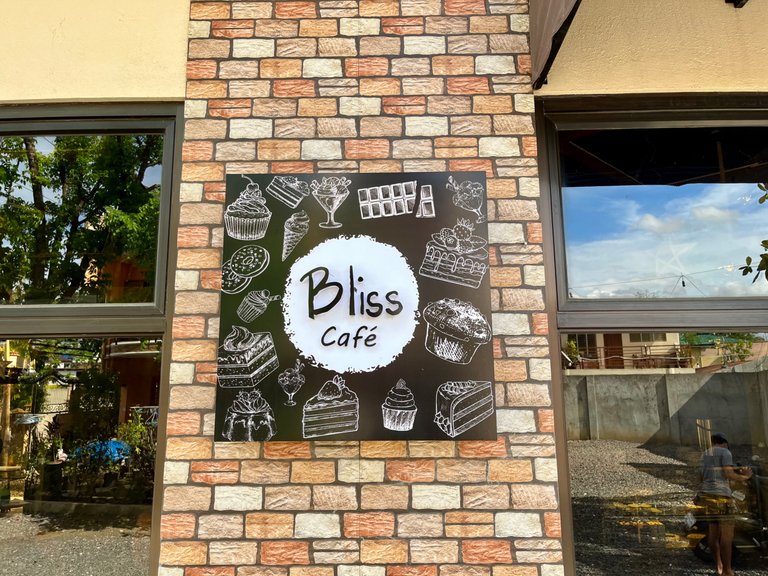 If you would want to visit the place, it's located at Barangay Dumlog in Talisay City. So that it would be easier for you to navigate, you may message me and I will gladly accompany you if ever I have nothing on my plate. Thank you so much for dropping by! Let's grab some coffee soon here at Bliss Cafe!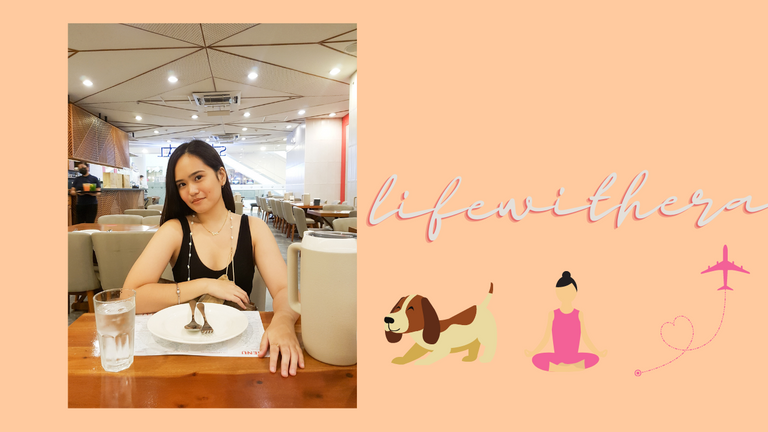 lifewithera is a 22-year old, college senior, an aspiring yogi, a furmom, and a wanderer, who writes stories about her personal life, mental health, fitness, travel, and just anything and everything her heart wants to speak. If you want to get to know her more, then you can connect with her through various social media platforms.
INSTAGRAM | TWITTER | FACEBOOK
---
---