Wednesday Walk - Reminiscing Memories.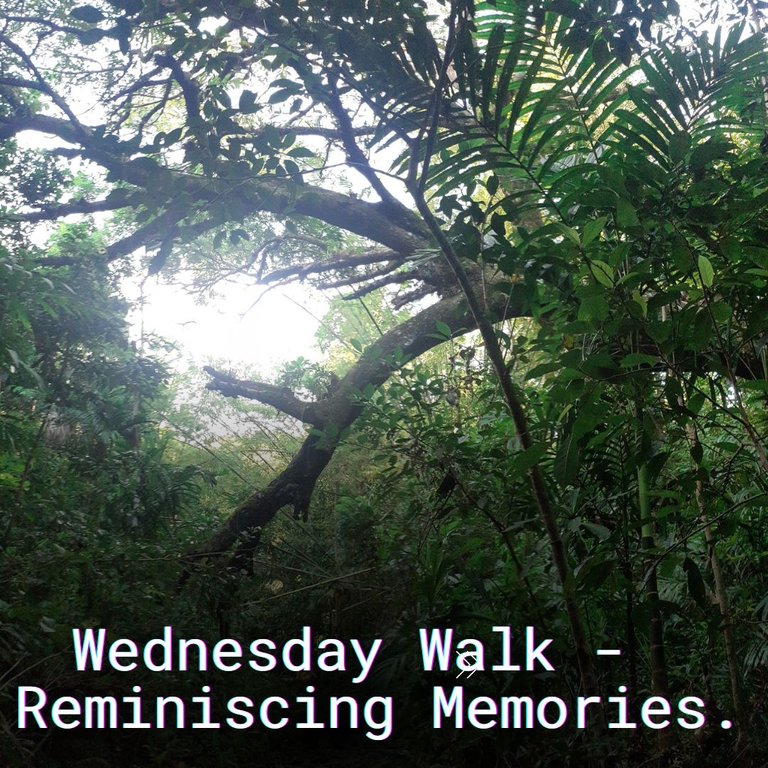 Lead Image edited using Canva
Photos are all mine.
Lhes wake up, wake up, it's already three in the afternoon. You had been sleeping for too long. Didn't you tell me earlier before you take a nap that we are going to visit the place where we live before? I opened my eyes and saw my sister Lex almost smirking. Yeah I know she is already excited but here I am still sleeping.
Okay, okay just give me at least five minutes. I will wear at least my jammies. For sure the place now looks like in the middle of the forest as no one was residing there for decades.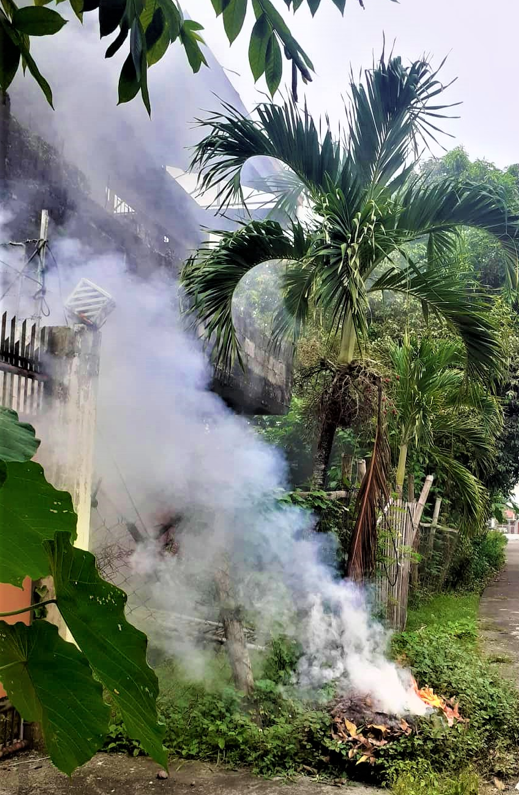 When I stepped out of our house, I saw my Mother lighting dried leaves. It is common in the countryside mostly in the morning or in the afternoon. Been doing this too before to make mosquitoes go away or to help or mangoes bear fruits. As what my parents kept on telling me.
Our backyard was wide and since it is surrounded by trees you need to sweep in the morning and afternoon sometimes. We got a lot of coffee, coconut soursop and other fruits bearing trees. I did that the other day and my hips ached! AHHH I am getting old already.
Liz our older sister decided to go with us as well as my other niece. My Mom was nagging us as usual as it was near twilight. She was kinda worried something might happen to us. To ease her worries we brought with us a bolo, sharp enough to defend us in case.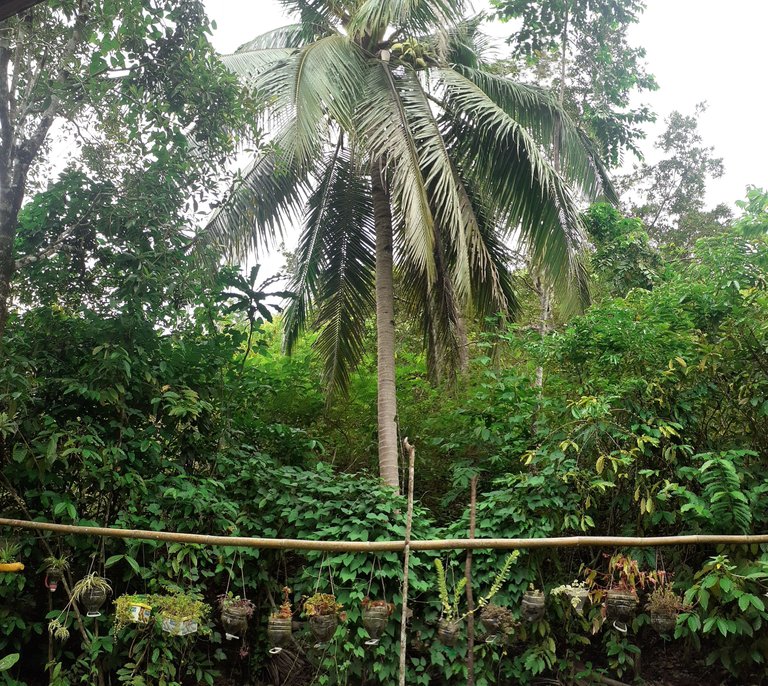 The other side of our backyard.
We started walking into the trail and the path was narrow. Only one person could at a time. The sunrays could barely pass from the trees. It was only three in the afternoon but it was a little bit dark already.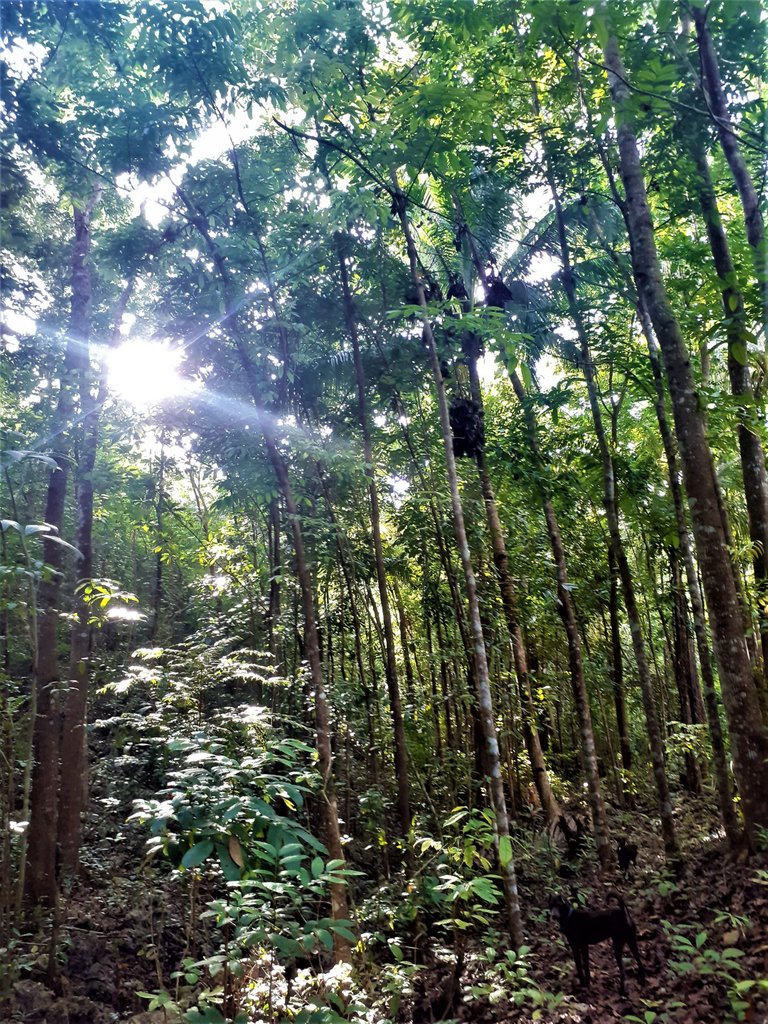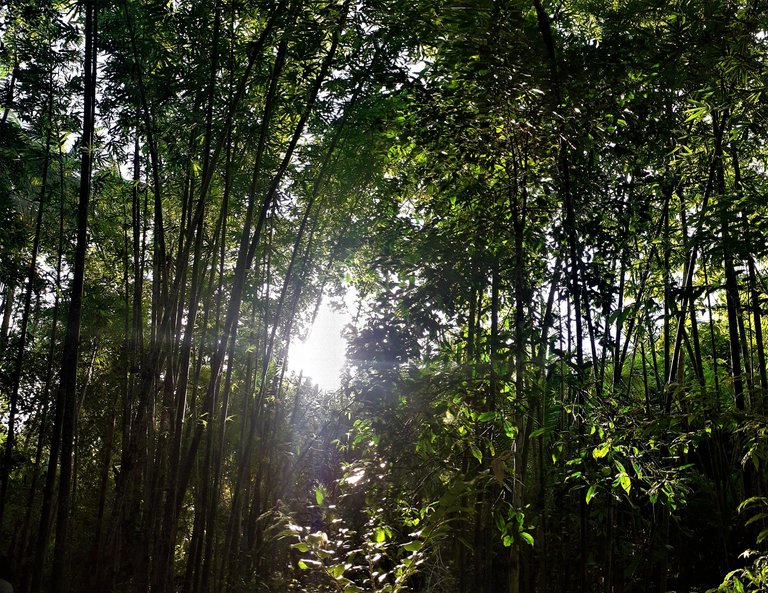 Our pet dog Sammy joined us too, could you see him? He's there, just camouflaging in the dark.
On the left photos are Mahogany trees that just grow there from the seeds of old ones. Which I am thinking of selling just in case I run out of money because of this unplanned vacation of mine 😂.
On the right were Bamboo trees that have always scared me even since I was a child. That strange sound it makes every time I pass gives me cringe feeling! Not to mention that bamboo usually bends down. So my imaginative mind was thinking, it might pick me up and throw me somewhere! Am I weird?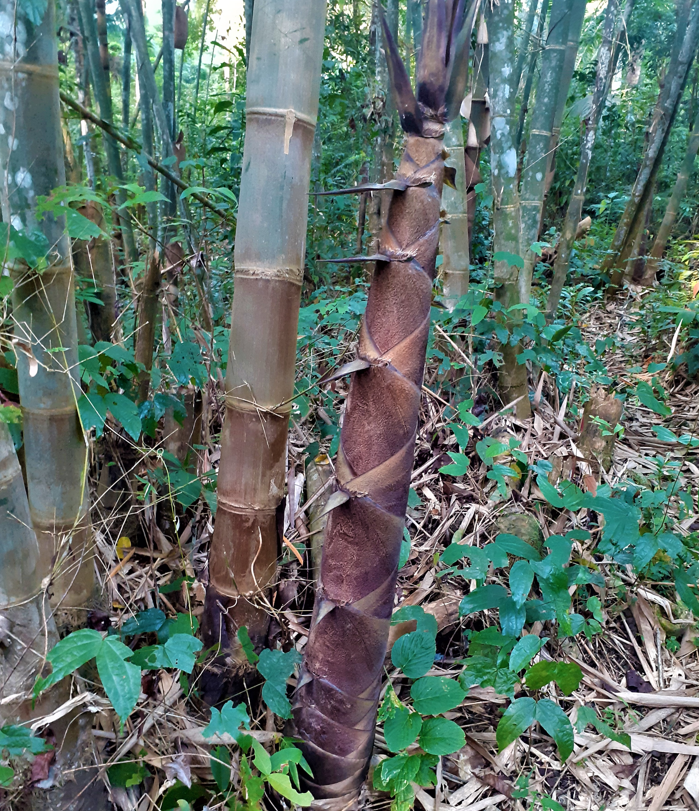 I might hate bamboo sounds but I love to eat bamboo shoots. Yes, it is edible but this one is no longer advisable to eat. Best menu for this is with coconut milk, saluyot or what they call Nalta jute then add some crabs or shrimps. No need to add many condiments, a sprinkle of salt will do. The natural taste will blend and would give you a delicious meal.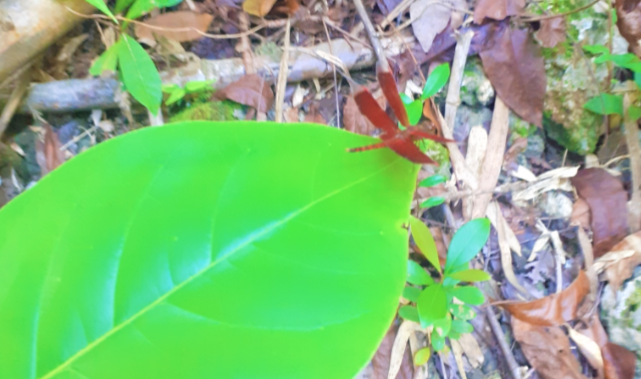 Just a few walks away saw this dragonfly! Not that it is my first time to see one but my FIRST after years. Unlike when I was a kid I chased them.
After a while, we reached the area where our house was built before. No more traces left as it was only built with light materials. What we saw is these.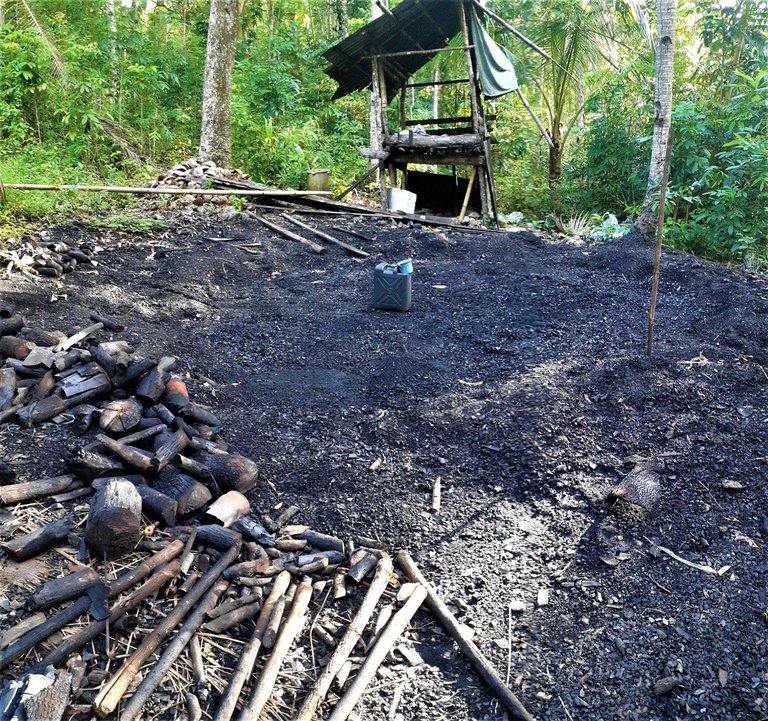 Charcoal making was one of the sources of income in the neighborhood before. We are in the mountainous area.Since most of the time, only the trunks are being cut, trees grow again after a month. The process of charcoal making is time consuming and requires a lot of effort PHYSICALLY. Thus, income is too little.
Disclaimer: Due to environmental campaigns, production of charcoal was now restricted by the Department of Environment and Natural Resources (DENR), Philippines. A permit is now required before the production/selling.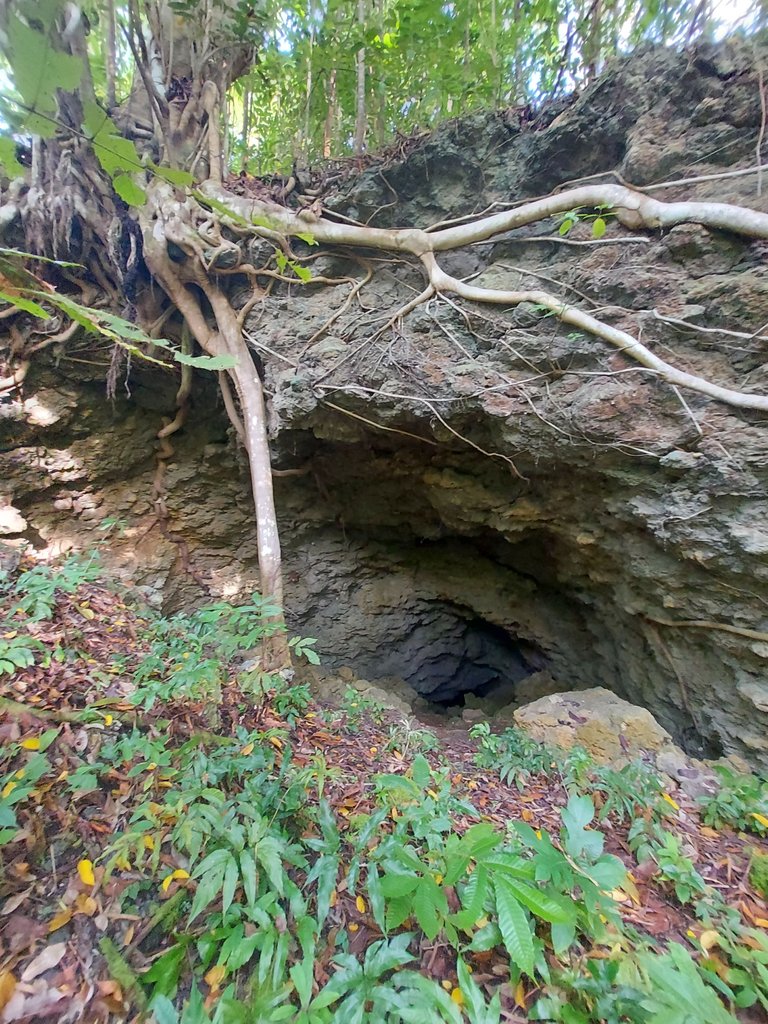 Since we are almost near, we dropped by into this cave. The entrance might be spacious but as you go through and before going in it becomes narrow. There are several people who tried to saturate this cave, for the purpose to know what's inside but up to now no one succeeded. Oldies says, this connect to Negros but just a hearsay. They say, there is not enough oxygen inside the cave that is why staying here for too long is not possible. Yes . THEY, I did grow here but I never dare to go inside and have no plan upto now. Just going near and taking pictures, ahh my heart PALPITATES.
Just below this cave there was a river but when we went down there was no water. It only had during rainy days.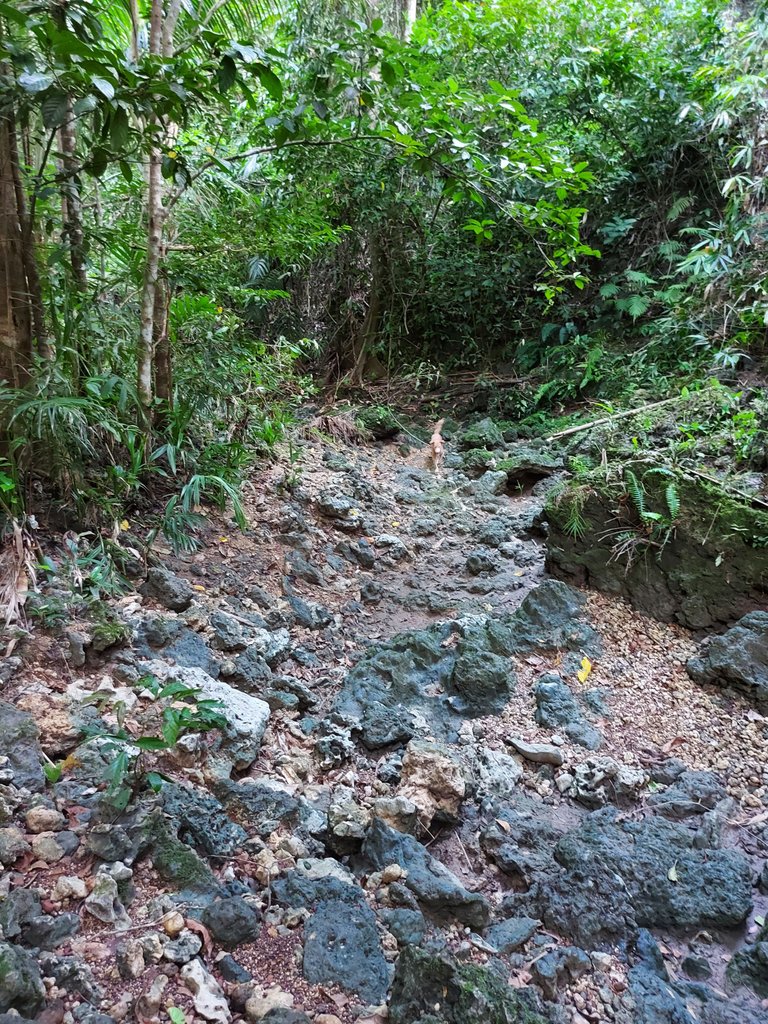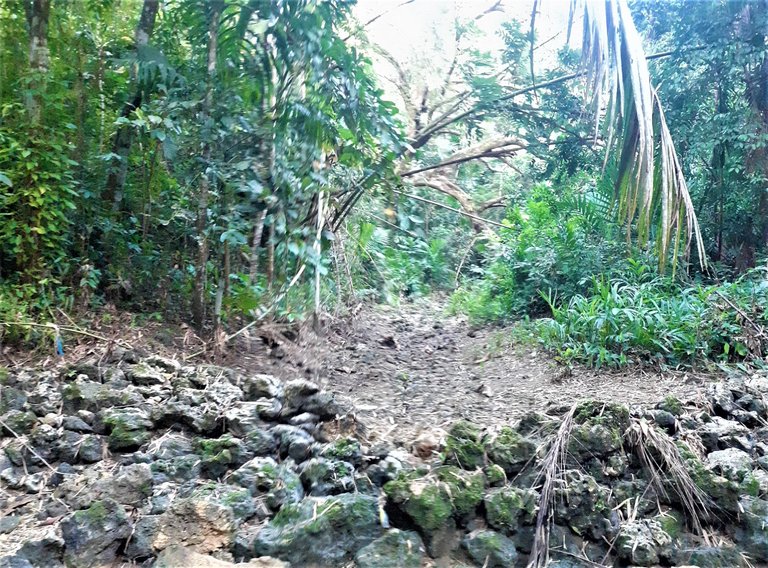 This is where I used to take a bath when I was a kid and even where we wash our clothes. Using a wooden paddle which I could not understand now why we are using.
I was taking some pictures when I remembered something happened here. I was with my little sister that time, enjoying swimming while mother was washing our clothes. Then, I saw my little sister under the water and like having a backstroke. I was surprised as I didn't know she could swim. So I could get the attention of Mother and I got a spank and pinch after as my sister was on the verge of drowning!
Thank goodness she was saved!
Since there is no water, our swimming plans were cancelled. We all decided to go back home as honestly I was starting to get scared. This was a kilometer away from home and even from the neighborhood. I was already imagining some scenes from the Wrong turn movie.
Before we left, I took some photos and here they are.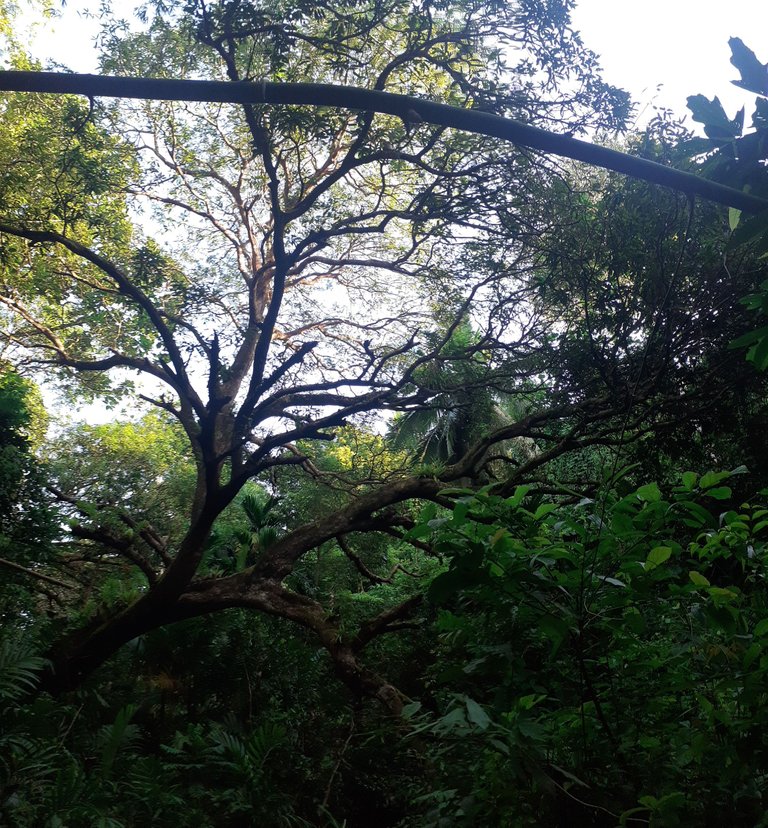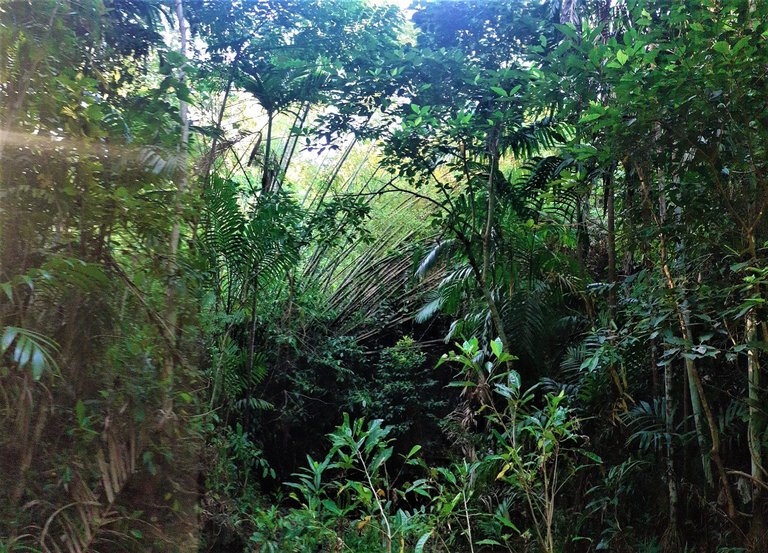 Wherever you look around all you can see is green!
Hello Hivers! Today is Wednesday and usually this is my entry in sir @tattoodjay Wednesday walk.
Just in case you wanted to read my previous blogs related to my vacation, below are the links;

Wednesday Walk - Traveled back Home.
Wednesday Walk - Finally Home.
I just wanted to buy some crabs but the Beach was so tempting – Life in the countryside.

Pinmapple code:
[//]:# (!pinmapple 10.67322 lat 122.60928 long At home. d3scr)
---
---