WE 138: When you tell the Truth but ended up being the Antagonist, Can I retract it?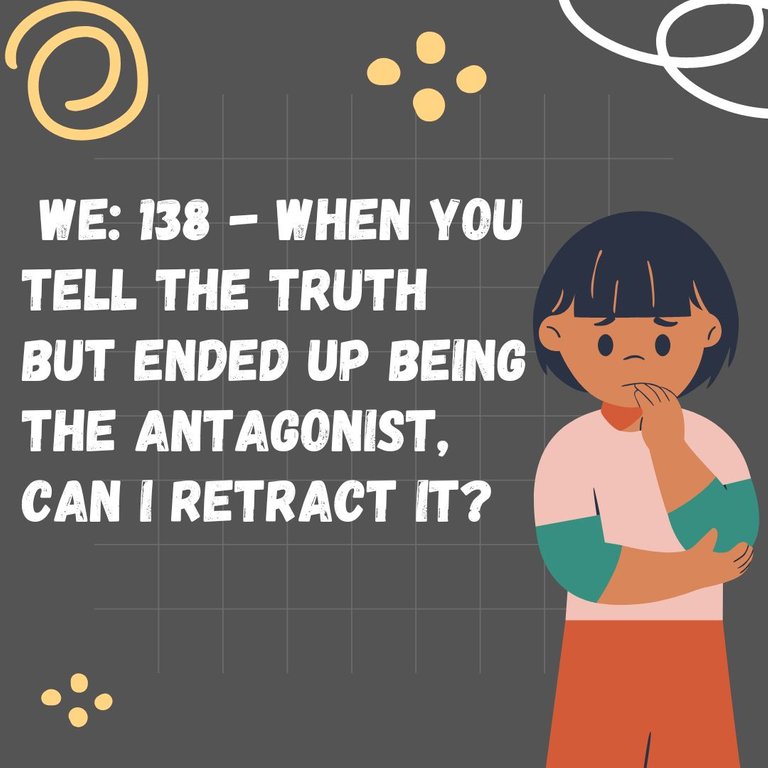 The truth always hurts, so would you rather live in a LIE?. If you happened to know the fact that it would hurt someone close to you, what would you choose? Keep your mouth shut for her to stay happy?
A few years ago, I had a workmate who was somehow close to me as we were both staying in accommodation provided by the company. Also, we were almost the same age, so we goes along. Not to mention that she and my boyfriend was already friends. Riz also had a boyfriend who happened to be one of our workmates. Thus the company rules don't allow lovers and one must go policy. That leaves Riz and my boyfriend not renewing their contracts, and both decided to apply abroad.
Fast forward, she was hired and left the country after; thus, before her flight, we went out for a bonding. Then she was like, "Lhes, please look after my boyfriend for me. I know he loves me, but someone might flirt with him. Then end up cheating on me. So if that happens, don't hesitate to tell me.".
I just smiled and nodded at her. Yet at the back of my mind was of the girl he has been cheating to you! However, I don't want to interfere with their relationship; not my business. Besides, I know she is madly in love with him and might not believe me.
Days, past and, I know they are fine despite having a long-distance relationship. Thus, after a few more weeks, Riz sent me a message asking how her boyfriend was doing. Furthermore, she added that he seemed preoccupied with something and seldom found time for her. At first, I just said I was unaware, but when she called me thru video call crying, it tugged my heart. So, I told her the truth that her boyfriend had been cheating on her even before she left abroad. I narrated to her what I knew. After we talked, I felt like a burden was taken from me. The guilt I have been carrying for not telling her the truth makes me feel like I don't care.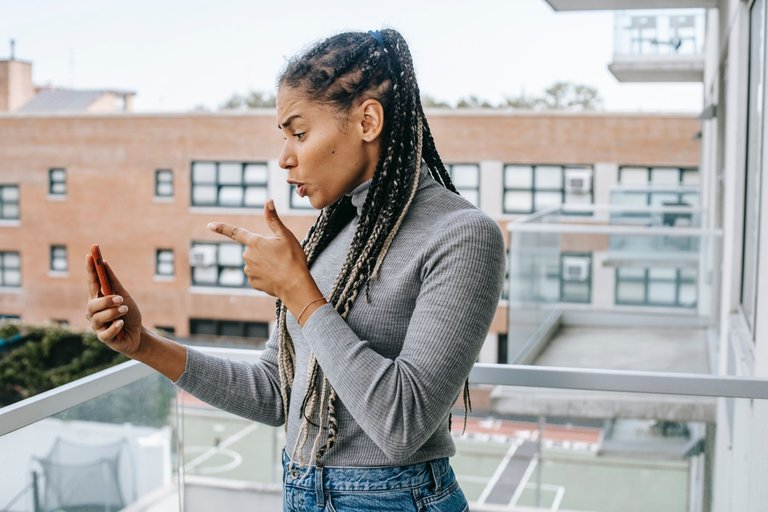 Image by Alex Green from Pexels.Com.
That's what I thought the next day; her boyfriend confronted me! Saying that I was so NOSY and didn't have a right to meddle with their affair!
I didn't expect Riz, to drop my name when she confronted her boyfriend. What's worst, has she easily believed all his excuses? That made me like an antagonist in their love story.
If only I knew this would happen, I would never dare to set the truth free
This is my entry in @galenkp WE 138.
Retracting the truth.
Lead Image was edited using Canva

Be part of the hiveph Community | Stay Update through our discord channel Let's help build each other!
---
---