🤘🖥️Nota proyecto lfu-radio🤘🖥️
Salutaciones amigas y amigos de la red social blockchain, Hive
Greetings friends and friends of the blockchain social network, Hive
En esta publicación voy a ser preciso.
In this publication I will be precise.
Después que culmine el #gillmanfest Aragua Extremo, que va a ser el 19 de Noviembre del presente año me avocaré de lleno a desarrollar los podcast y programas radiales, es fundamental respaldar la data para alimentar la historia reciente del rock nacional en Venezuela y Hive, será parte de las plataformas donde desarrollaré mis pequeños proyectos, ya sean escritas, audio, audio visual y/o ambas xD disculpen por tanta demora durante los últimos años (desde que me uní la presente blockchain), ojalá logre generar las condiciones para llevar a cabo una producción de prensa ya sea escrito, de audio y/o de audiovisual, pronto se vienen sorpresas y buenas noticias.
After the culmination of the #gillmanfest Aragua Extremo, which will be on November 19 of this year I will focus fully on developing the podcasts and radio programs, it is essential to support the data to feed the recent history of national rock in Venezuela and Hive, will be part of the platforms where I will develop my small projects, whether written, audio, audio visual and/or both xD sorry for so much delay during the last years (since I joined the present blockchain), hopefully I can generate the conditions to carry out a press production either written, audio and/or audiovisual, soon there will be surprises and good news.
Sin mas que añadir, con mucho entusiasmo, se despide su humilde servidor, Alejandro Sequea, no sin antes recitar un verso de mi autoría
Without further ado, with much enthusiasm, your humble servant, Alejandro Sequea, bids you farewell, but not before reciting a verse of my authorship
No pretendo dejar lecciones de autoayuda
no soy coachin motivacional
Los hechos sucitados fueron presagios para nuevas batallas
moldearme a mí mismo después de cada golpes
y superar nuevos retos que se me presenta en la vida
Sin convicción no tienes ni horizonte ni espíritu combativo.
I don't pretend to give self-help lessons
I am not a motivational coachin
The facts raised were harbingers for new battles
to mold myself after each blow
and to overcome new challenges in life.
Without conviction you have neither horizon nor fighting spirit.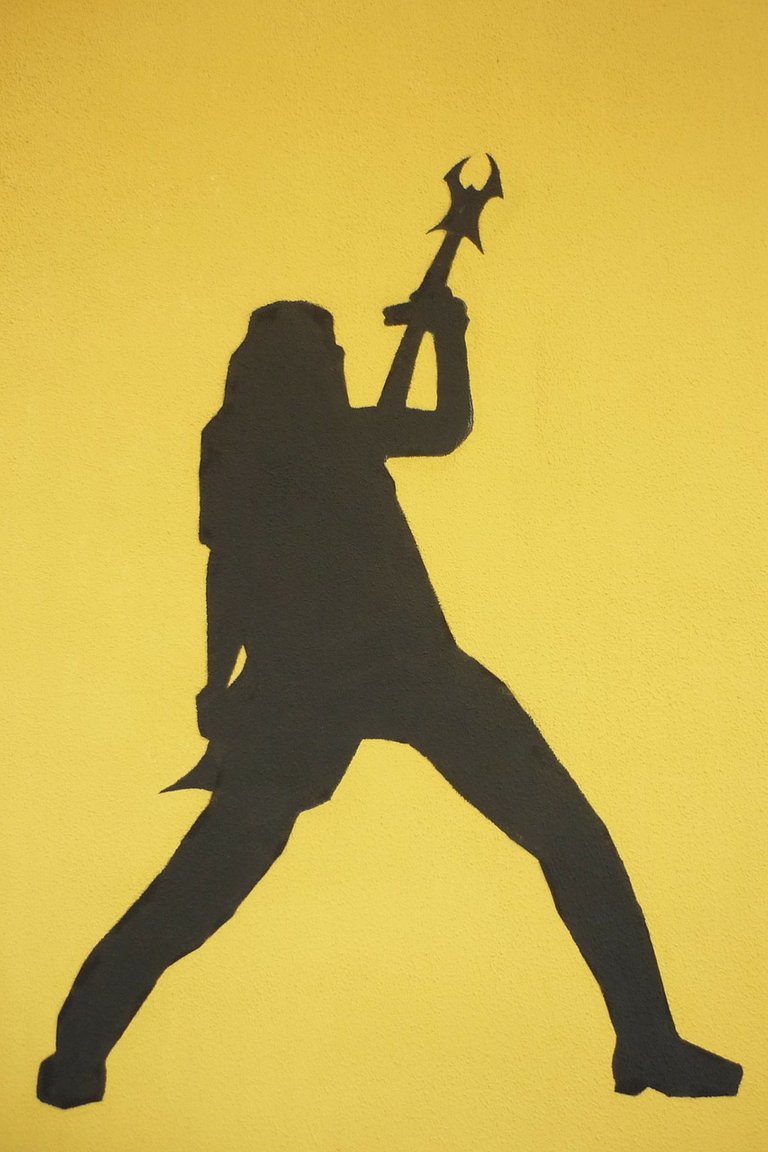 👆 Fuente: https://pixabay.com/es/illustrations/rock-rockero-pintura-mural-silueta-269395/
👆 source: https://pixabay.com/es/illustrations/rock-rockero-pintura-mural-silueta-269395/
---
---