Wednesday Walk -Trees in an Autumn Park
Hello everyone!
This post if for #WednesdayWalk by @tattoodjay And Make me Smile by @elizacheng
I hope you are doing well

Let me tell you about a recent walk to a nearby park. Leaf fall is beautiful! Pictures of late autumn have inspired artists and poets for thousands of years. It is impossible to remain indifferent when looking at the passing autumn. This is the off-season. Still golden autumn, not yet snow-white winter. There are landscapes beyond time, beyond geography.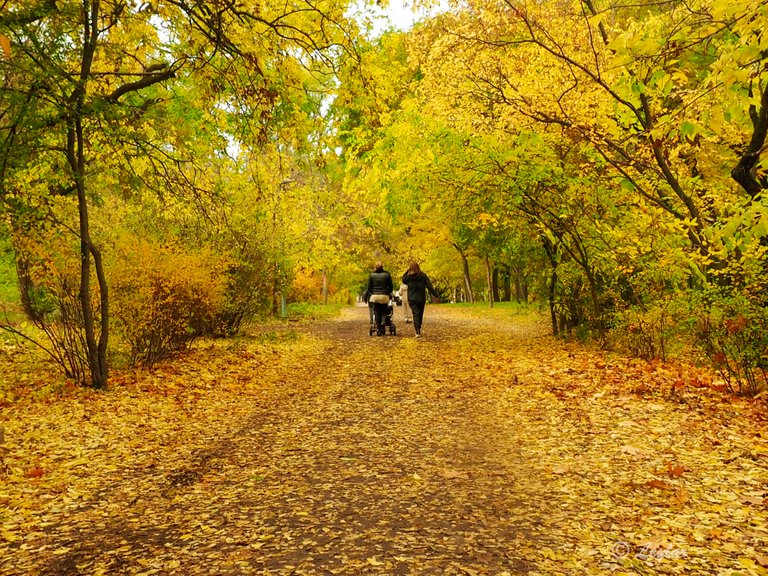 So my husband and I ventured into the park to contemplate the passing autumn. Our walk with was calm and measured.
I collected leaves and found a few mushrooms.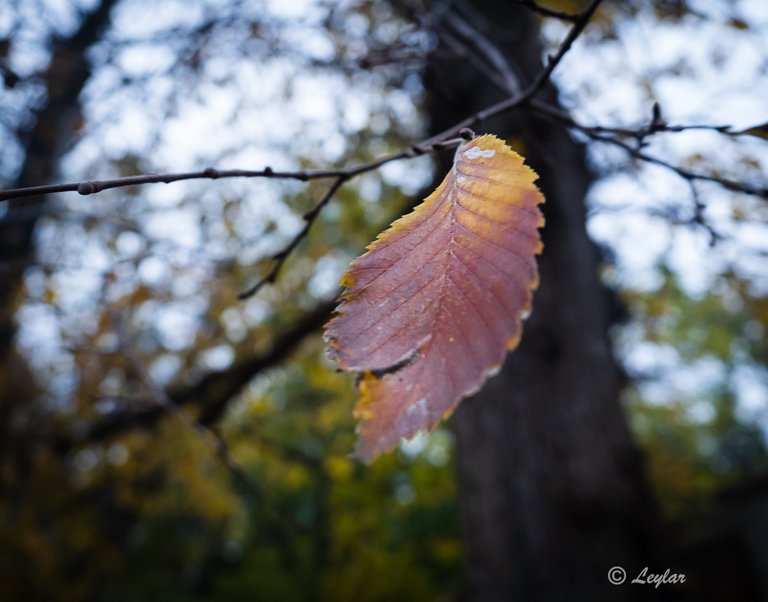 ---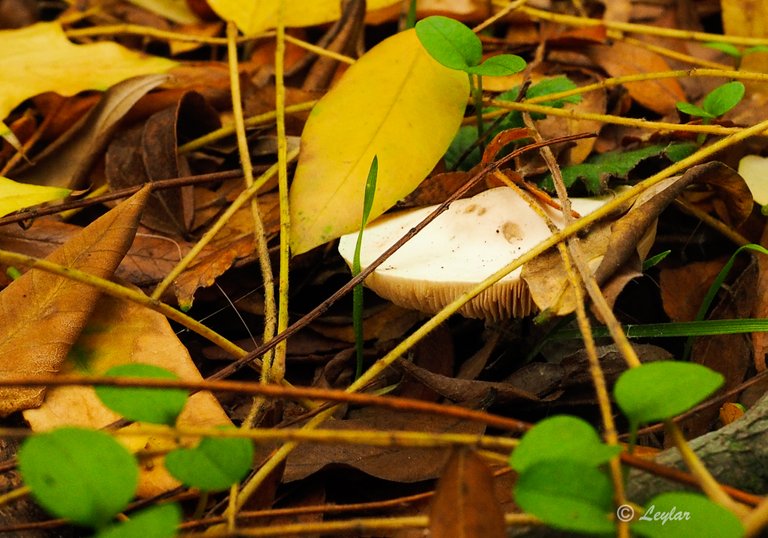 A tree with thorns caught my attention. Many of you probably know what kind of tree it is.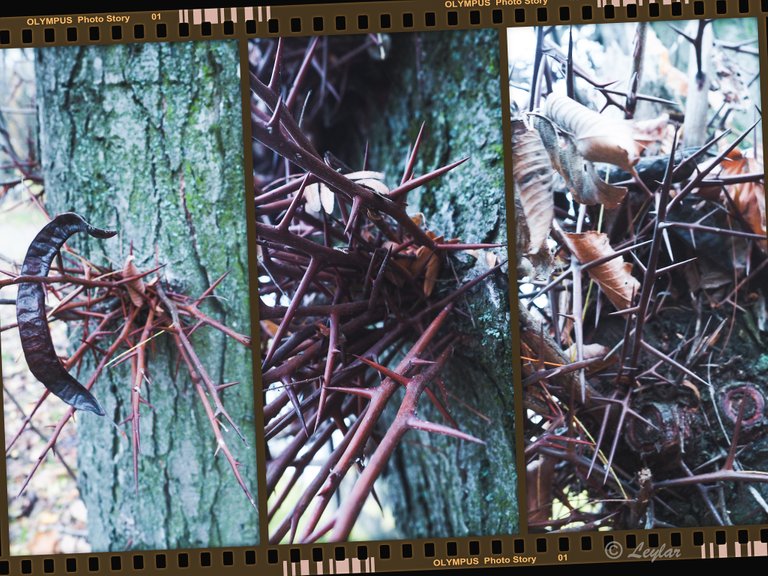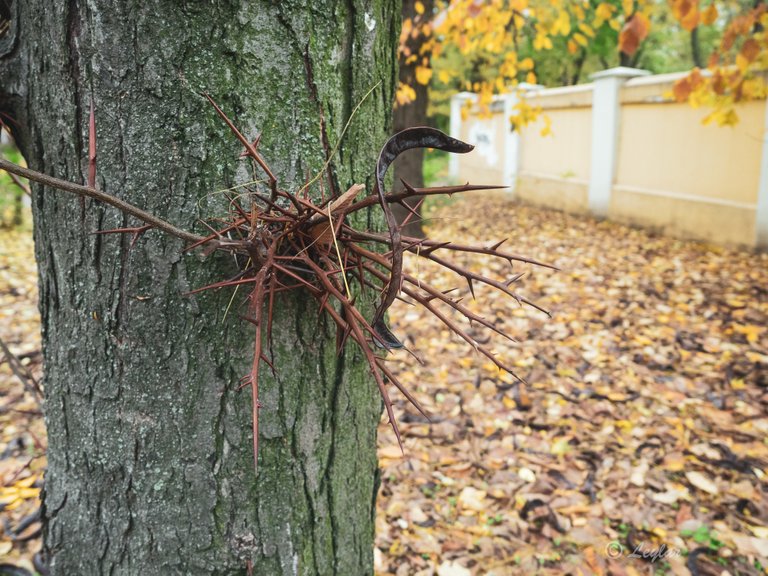 The tree genus is named after Johann Gottlieb Gleditsch (1714-1786), German physician and botanist, director of the Berlin Botanical Garden.
Gleditsch is known as thorny locust or thorny gleditsch.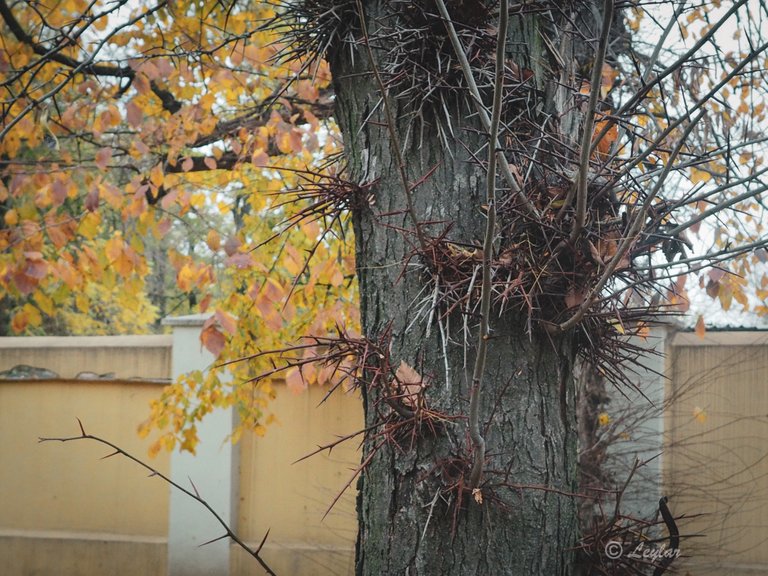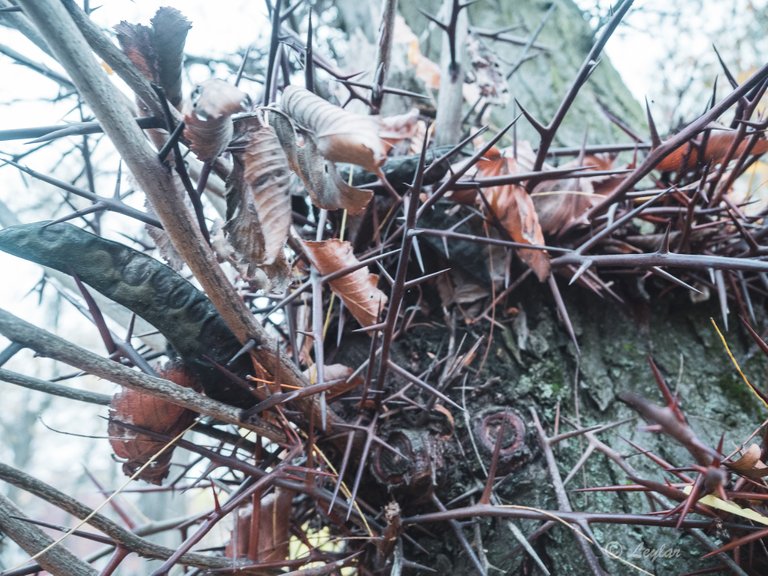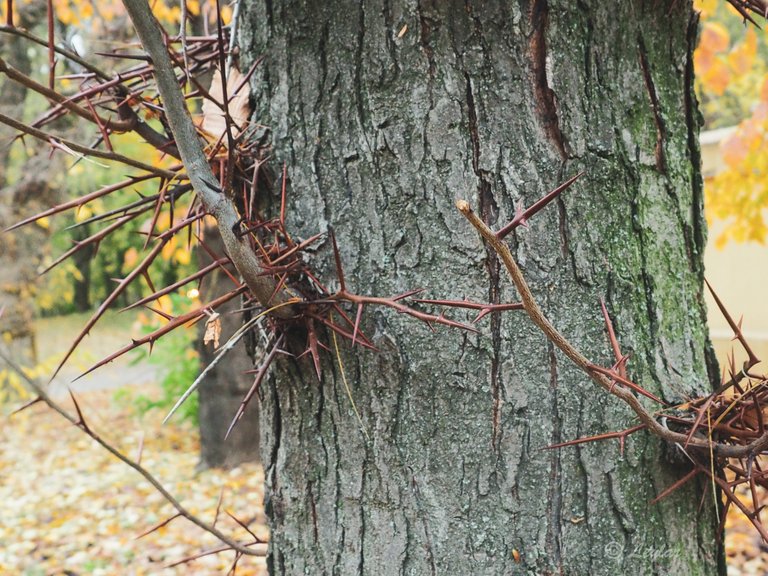 I was impressed by these thorns. This year the thorns grew very long.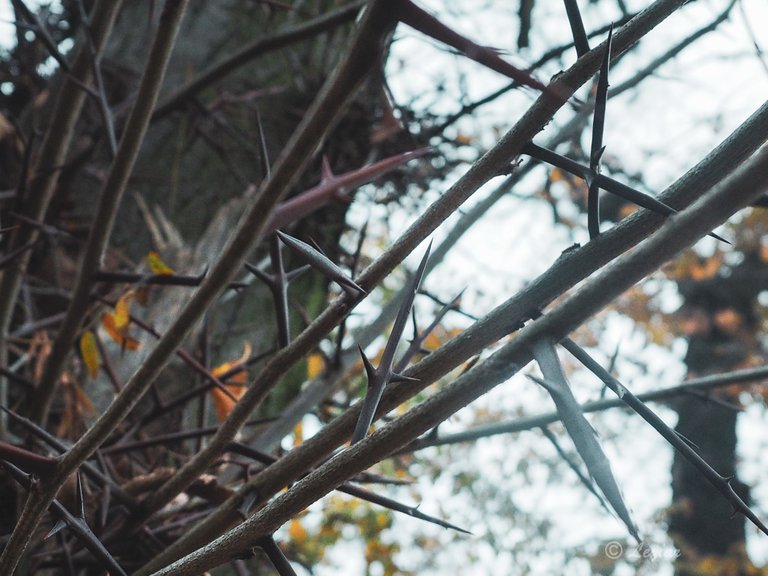 Detail of thorns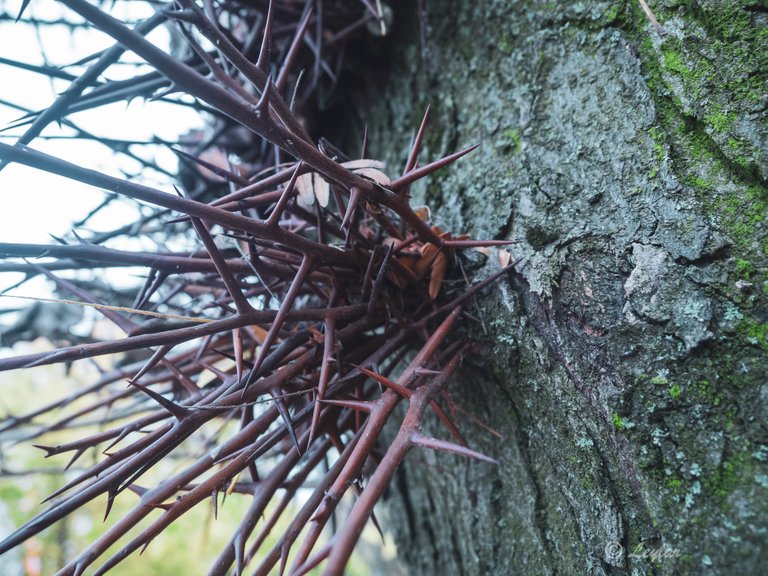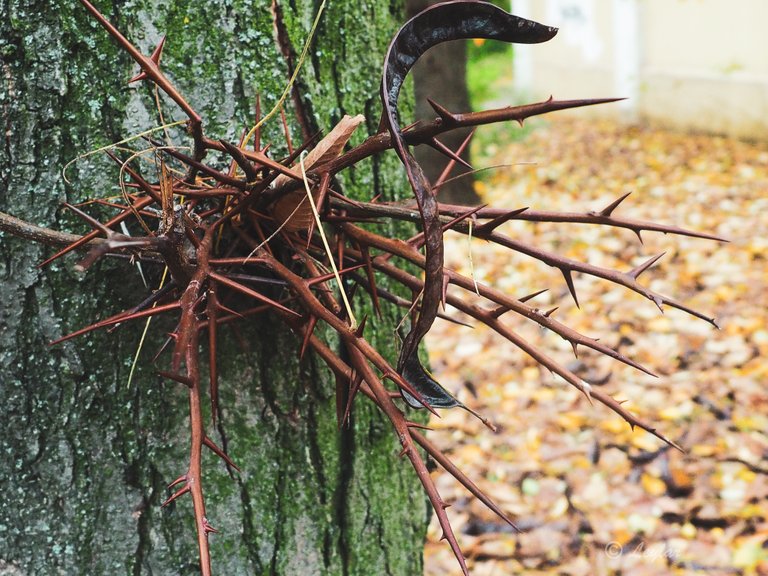 Mature honeyflower fruit caught in a thorn
Slow autumn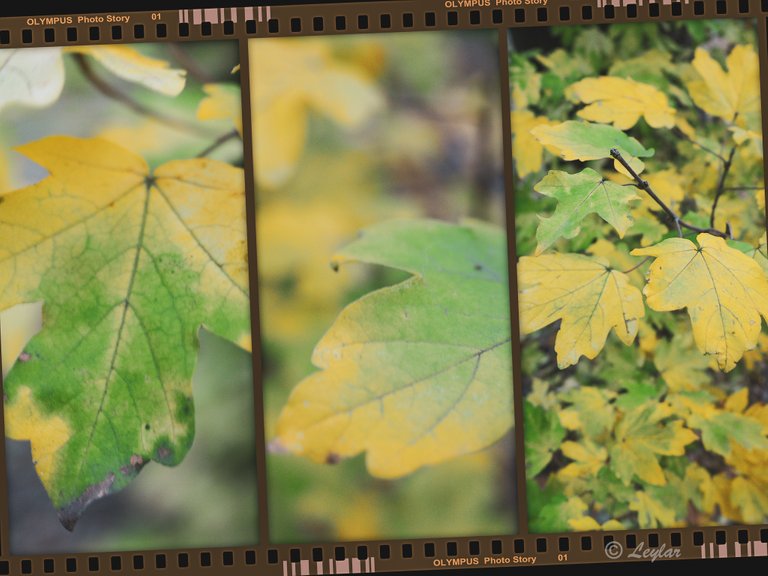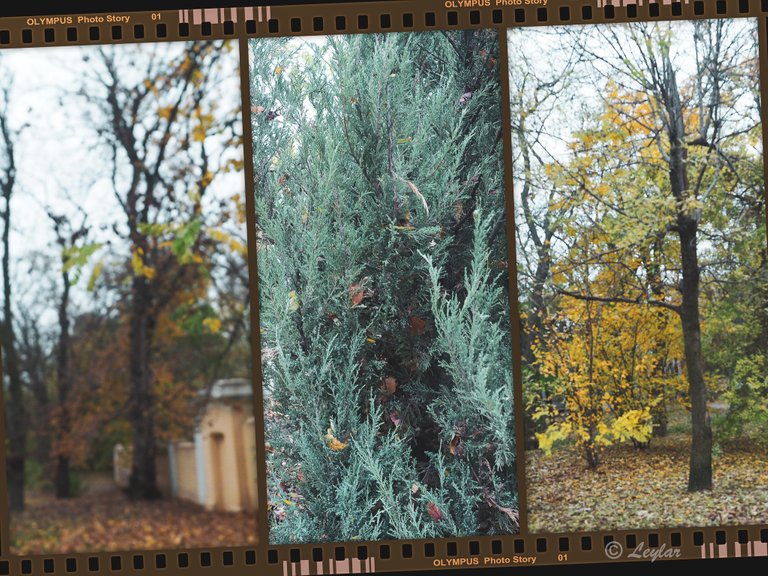 I made roses from the collected maple leaves.😳🌹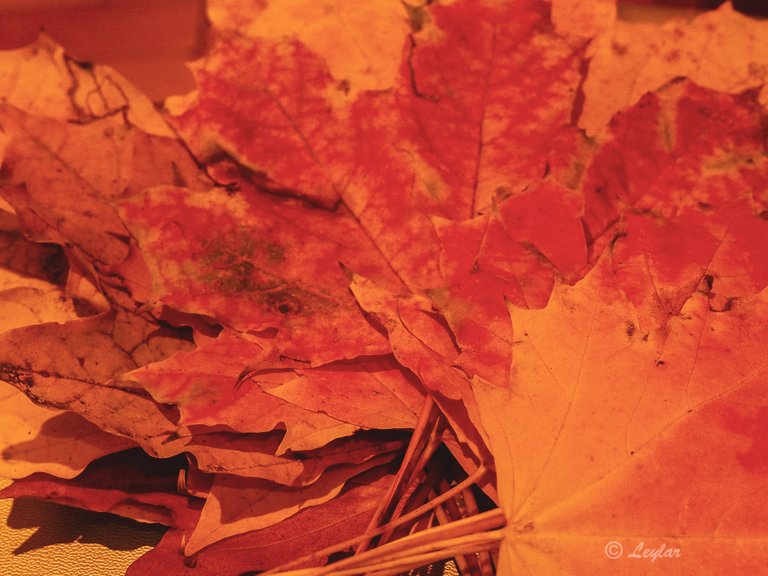 Does it look like roses or not?😂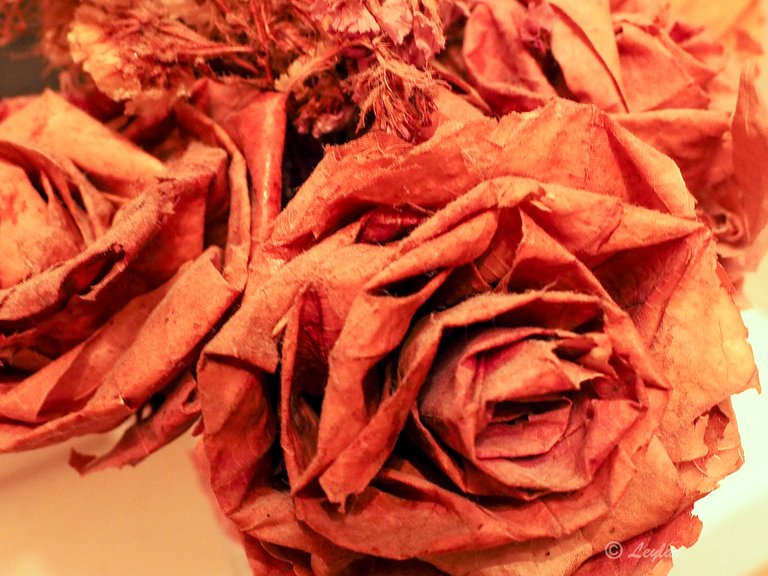 Enjoy your walks on Wednesday!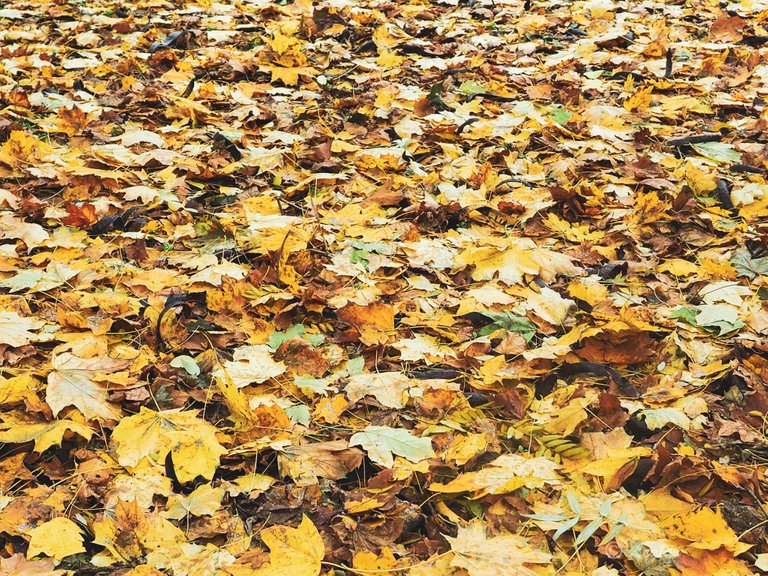 ---
---
Captured in manual mode / Shutter Priority Mode
Camera: OLYMPUS E-M1
Lens: M.Zuiko Digital ED 12-40mm 1:2.8 PRO
Software: Lightroom
Enjoy!
Original photos by @leylar
Take care and all the best!
---
---