Season Hunt challenge for mushrooms - Lone mushroom

I decided to participate in the #SeasonHunt challenge by @barbara-orenya. This week's Mushroom Hunt
There are no forests nearby where I live, it's not a mushroom place. But sometimes you can find mushrooms in the park in a clearing or on a tree. Although , I have sometimes seen grebes under trees on city streets.
I went hunting in the park, hoping to find mushrooms. I had Accidental Finding. Besides tree mushrooms (Schizophyllum commune), Polyporus and small mushrooms, I found one large mushroom. The cap of the mushroom was ~ 10cm in diameter. The mushroom became my model.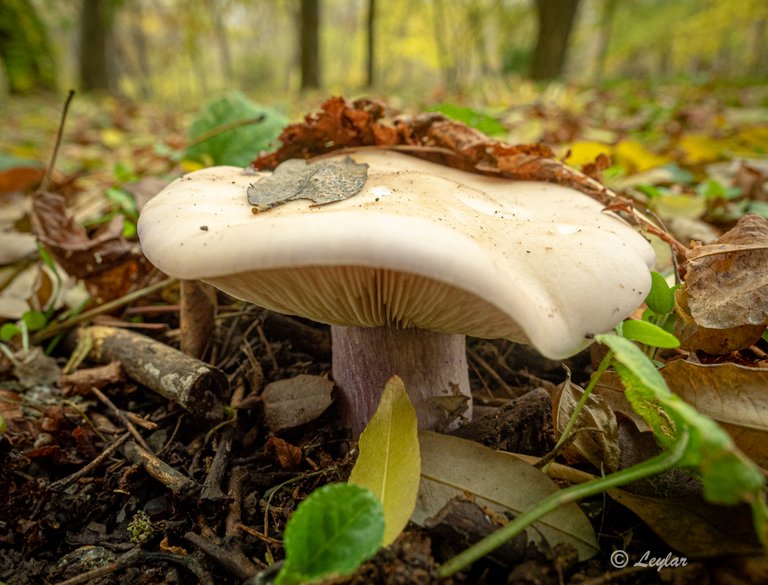 I'm not sure exactly what kind of mushroom it is. It is "terreum myomyces" or "Lepista nebularis".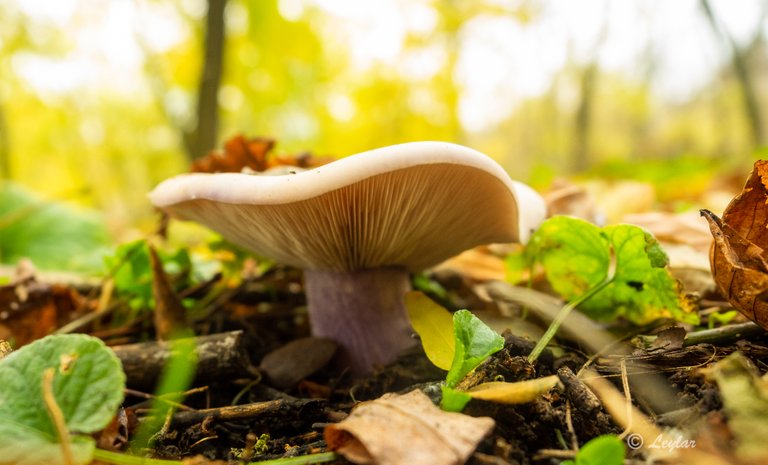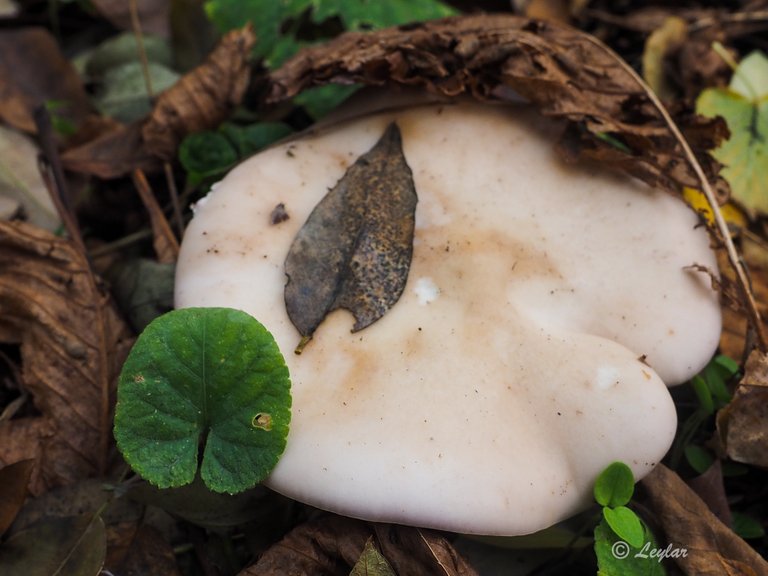 ---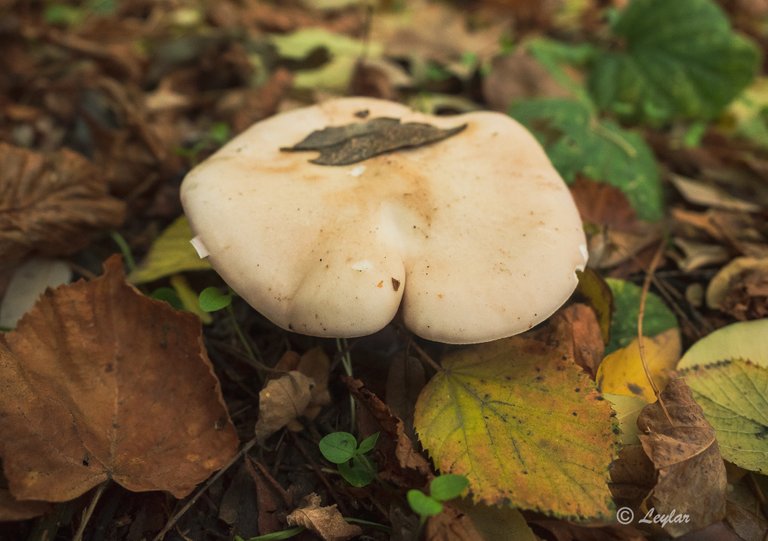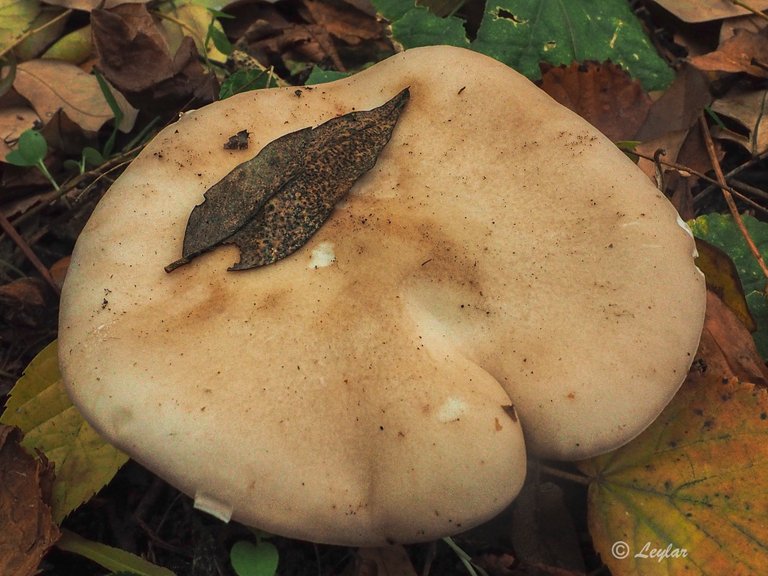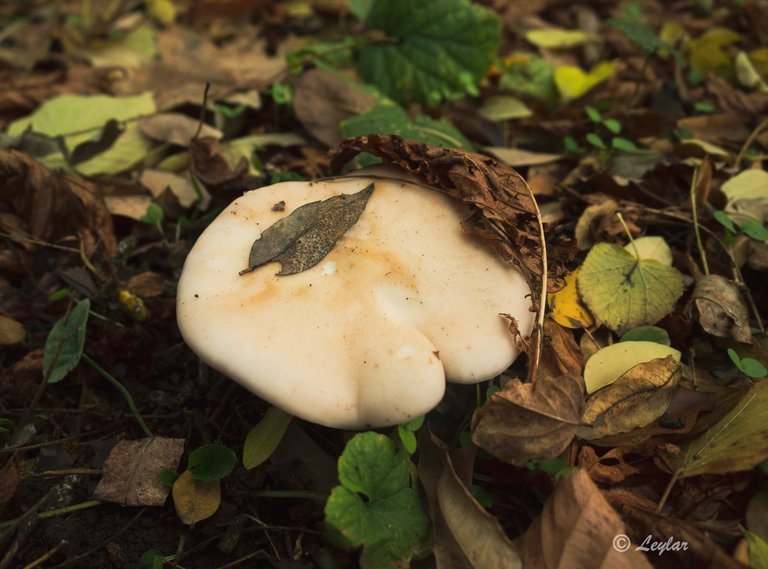 Next to it were fallen leaves and seeds. I used them to give the mushroom a new look.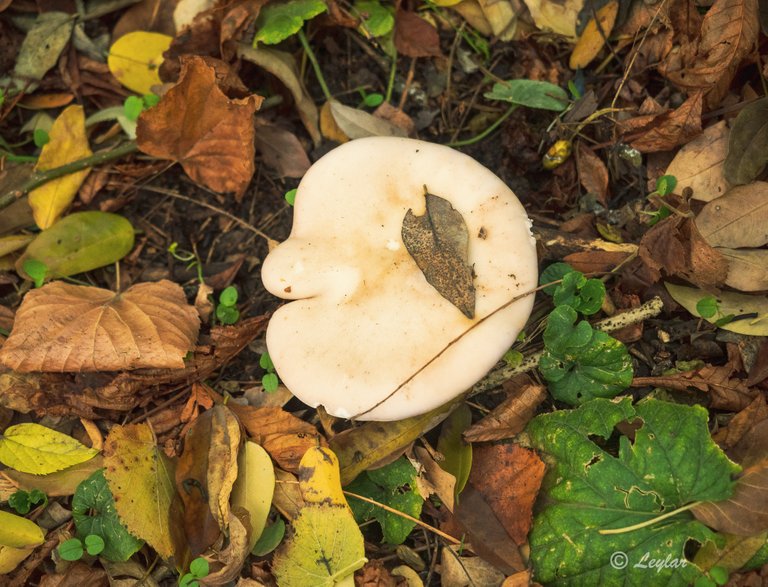 Here's what came out. It was fun! 😀 😂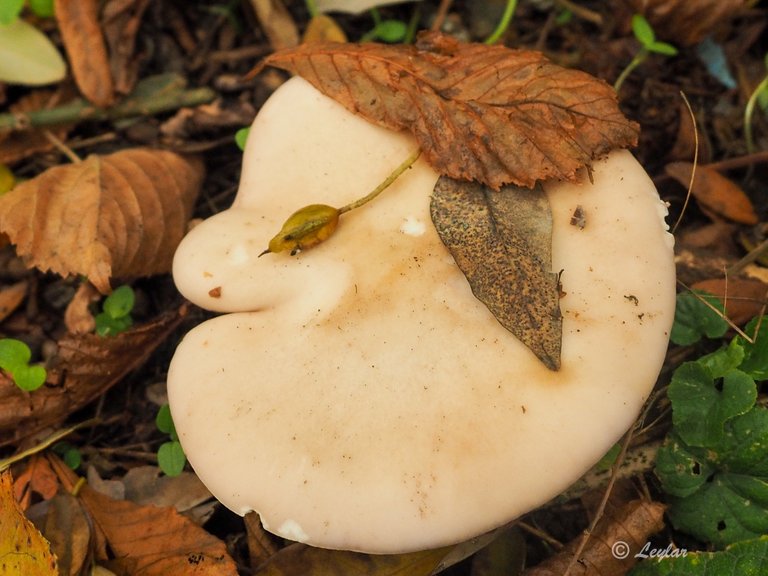 ---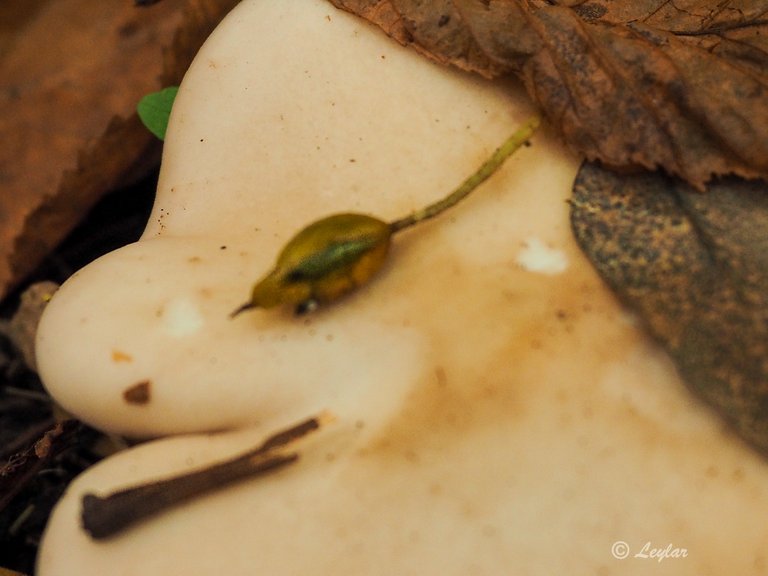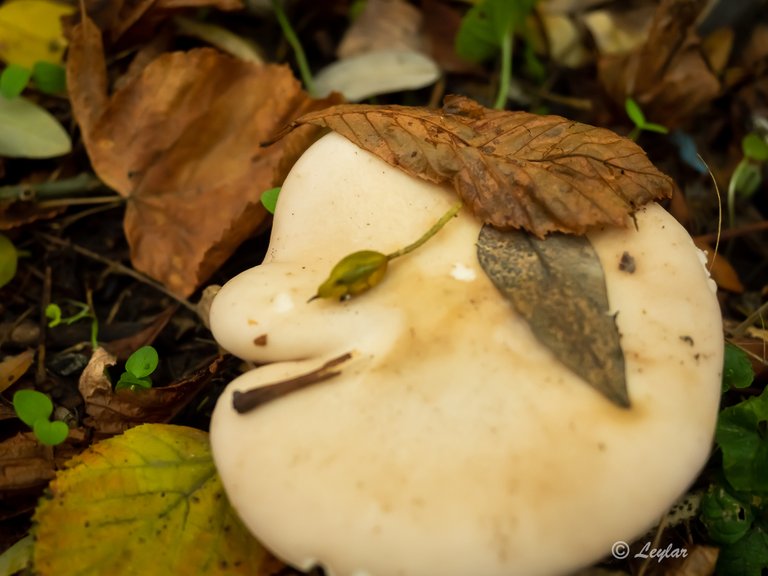 Have a good mushroom hunt!
Camera: OLYMPUS E-M1
Lens: M.Zuiko Digital ED 12-40mm 1:2.8 PRO
Software: Olympus Workspace
Software: Lightroom
Enjoy!
Original photos by @leylar
Take care and all the best!
---
---