Fungi Friday

Hello, everyone!
I haven't had a chance to go mushroom hunting this week.
Life is unpredictable, you know that. My region is still in the red quarantine zone. I won't talk about the sad stuff...
Let's talk about mushrooms. I showed you earlier my unexpected finds. They were wood fungi (Schizophyllum commune), Polyporus and "terreum myomyces" or "Lepista nebularis" and some other species: I called them "Baby Mushroom".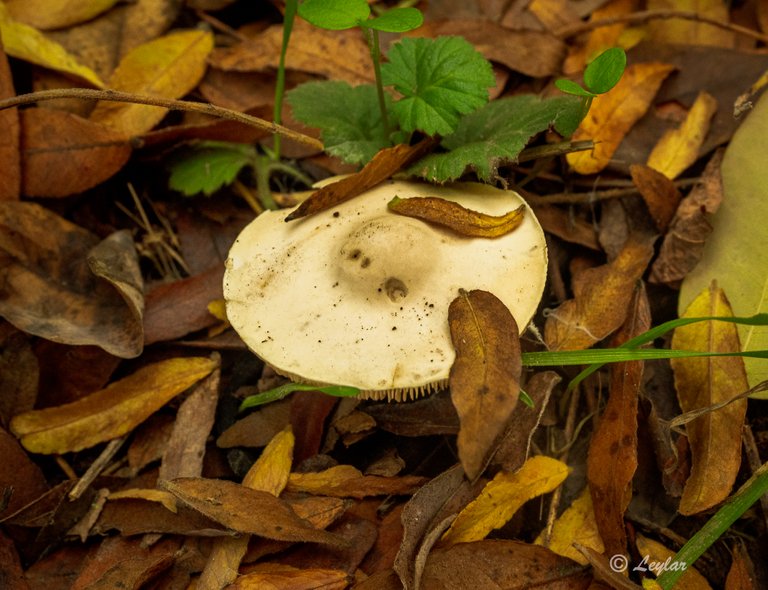 Since the mushroom was spritzed under the leaves and was very small and inconspicuous. Oh yes, the mushroom had not yet grown.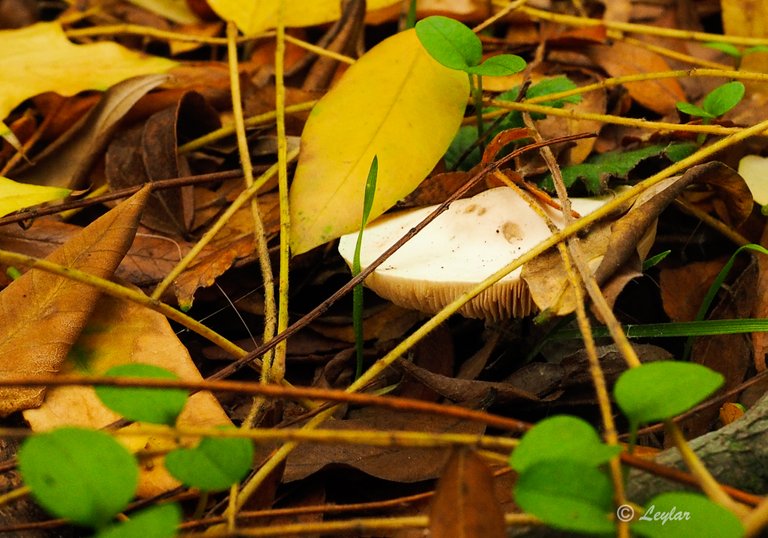 It is probably also "Lepista nebularis" Or am I wrong?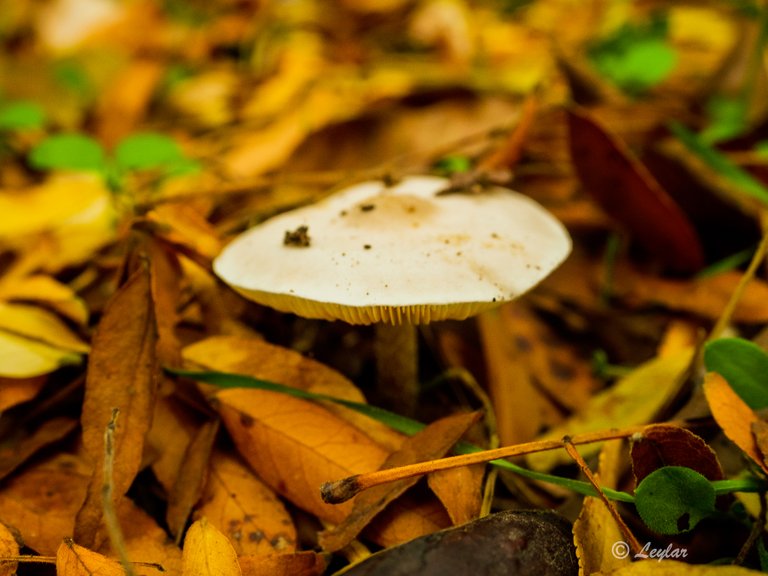 ---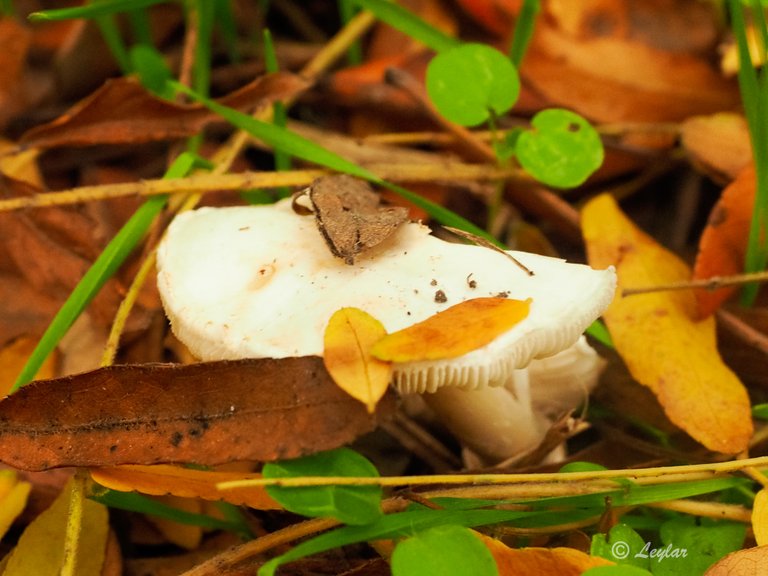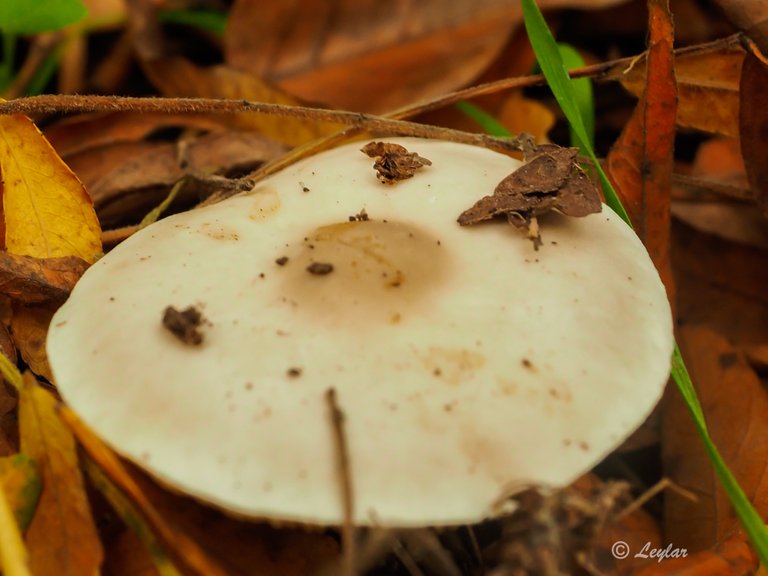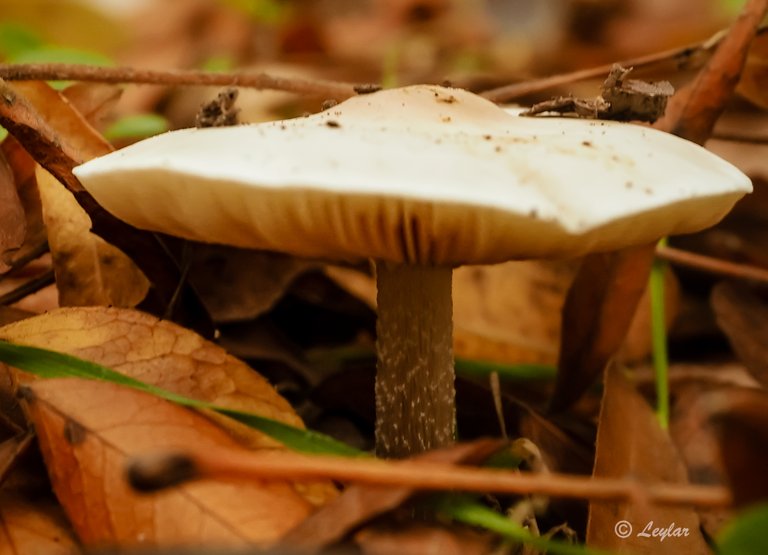 The mushroom was found in this clearing in the park.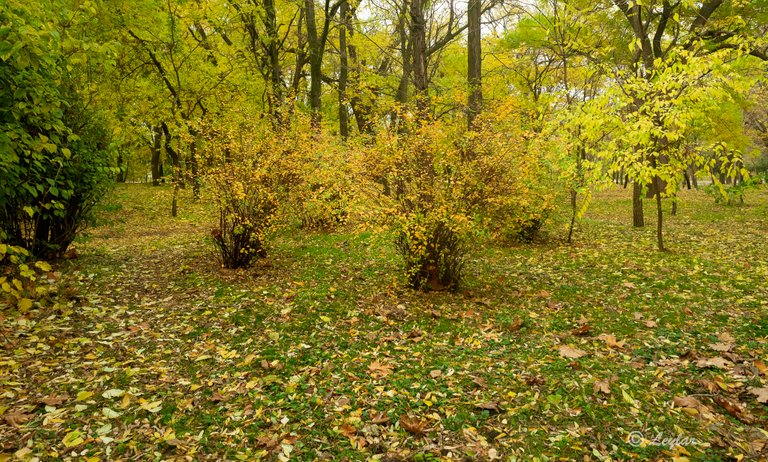 Camera: OLYMPUS E-M1
Lens: M.Zuiko Digital ED 12-40mm 1:2.8 PRO
Software: Olympus Workspace
Software: Lightroom
Enjoy!
Original photos by @leylar
Take care and all the best!
---
---