The Nymph and the Satyr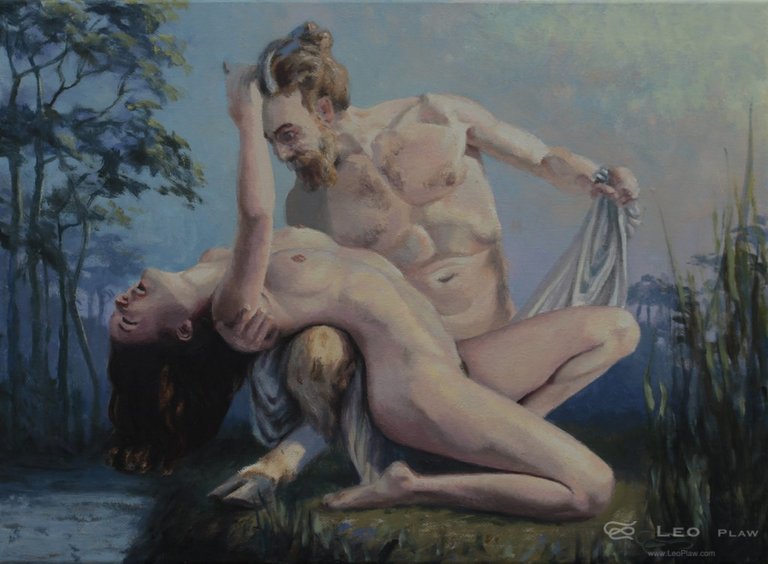 ...and here's the latest oilpainting.
"The Nymph and Satyr", 40 x 30cm, oil on canvas.
I'm rather fond of mythological themes because they are such a rich vein of #stories and studies into human nature.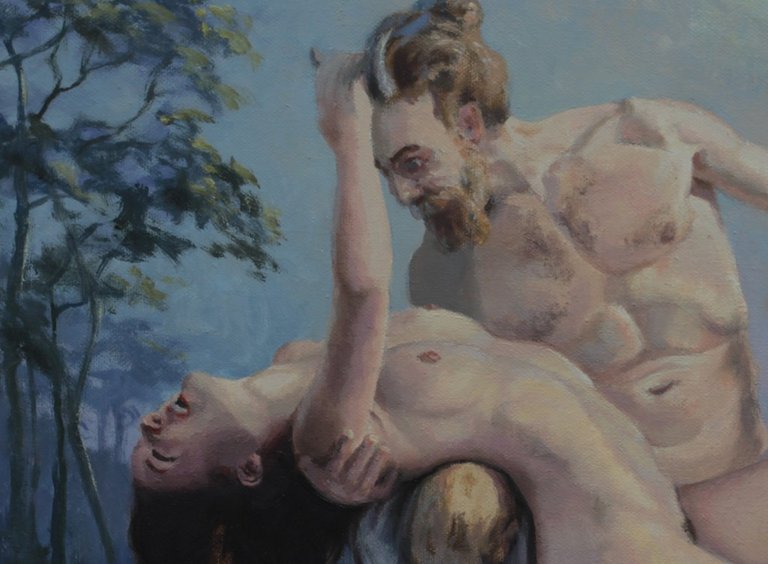 I might even put together a short video with some of the steps to the final artwork and share it with you.
With this painting I forced myself to stay away as much as possible from my "0" sized brush and instead work with my hog hair brushes. The aim is to work more loosely and rapidly. But it takes time to build new habits.
Original available.
Leave a comment below, upvote and share if you like it.
More of my artwork can be found on my website. LeoPlaw.com
And if it takes your fancy, subscribe to my newsletter.

---
---