Burg Liechtenstein - Plein Air Painting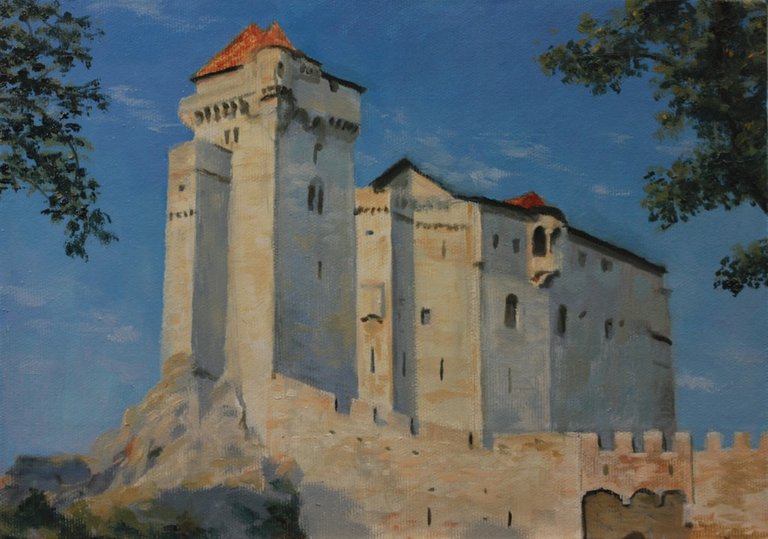 Burg Liechtenstein, the ancestral seat of the Princes of Liechtenstein, was the subject of my plein air session in the Autumn air.
I'm still coming to grips with working plein air painting as it poses many challenges that studio painting does not.
For one, you have to travel, often a distance to your subject, second, it's dependent upon the weather, third, you have to work quick at the lighting is constantly changing through out the day.
On the flip side, working outdoors affords me the chance to enjoy the last of the good weather for the year.
Having the camera handy, helps with being able to finish the painting in the comfort of the studio.
30 x 21cm, oil on canvas board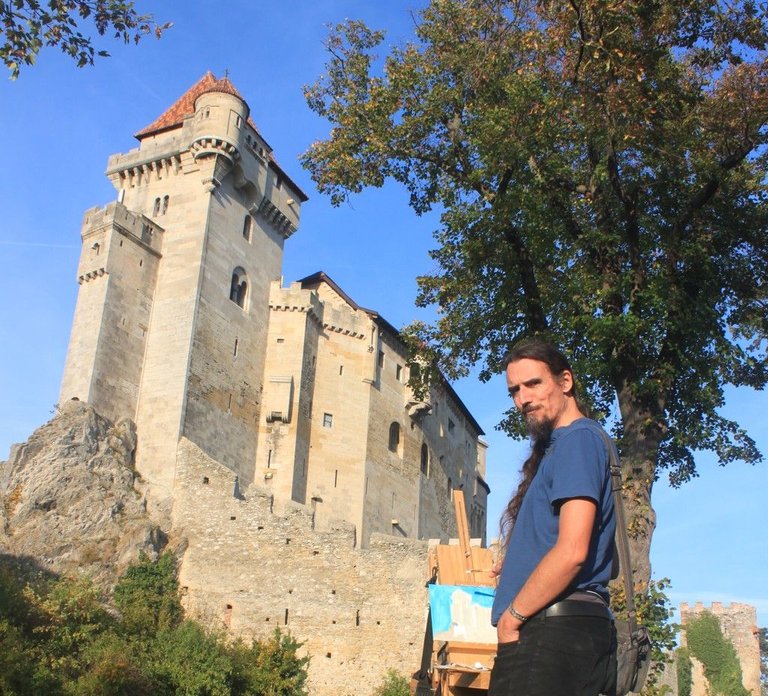 ---
---