(ENG/ESP) My Rising Star Adventure (Part 1) | First Impressions | My First Investment (12 Card Packs)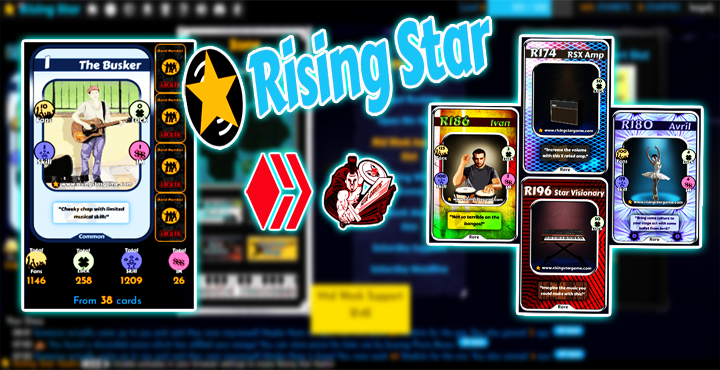 A couple of days ago I started my adventure in the world of Rising Star and the truth is that I have not been disappointed, although I must say that the first day I was quite lost but thanks to the help of @ilazramusic and @gr33nm4ster I was able to catch a good path in time hahaha xD. After the advice I received from these colleagues, I also took the opportunity to watch some videos on the web about strategies and all those little things.

Hace un par de días empecé con mi aventura en el mundo de Rising Star y la verdad no me ha defraudado, aunque debo decir que el primer día estuve bastante perdido pero gracias a la ayuda de @ilazramusic y @gr33nm4ster pude coger un buen camino a tiempo jajaja xD. Después del asesoramiento que recibí por parte de estos colegas, también he aprovechado de verme algunos vídeos por la web sobre estrategias y todas esas cositas.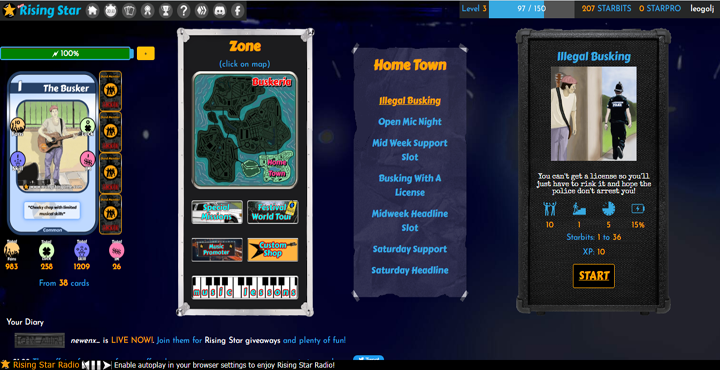 To be honest I had never been so interested in a Blockchain game before, I didn't really pay attention to any of them, but like everything in life there's always a first time xD. What I can say about Rising Star right now is that it is quite comfortable, so comfortable that you can take care of other things while running any of the missions, the difficulty does not go beyond a simple click and that's what I like most, I can say that it is the best click to earn game I've been able to play, well being honest I do not know any other but anyway, the truth is that I really liked it from the first moment.
Para ser honesto nunca me había interesado tanto en un juego de la Blockchain, en realidad no le prestaba atención a ninguno, pero como todo en la vida siempre hay una primera vez xD. Lo que puedo decir de Rising Star ahora mismo es que es bastante cómodo, tan cómodo que puedes ocuparte de otras cosas mientras se va ejecutando cualquiera de las misiones, la dificultad no va más allá de un simple click y eso es lo que más me gusta, puedo decir que es el mejor juego click to earn que he podido jugar, bueno siendo sincero no conozco ningún otro pero en fin, lo cierto es que me ha gustado mucho desde el primer momento.

Now well! After soaking myself with very good information (thanks to the colleagues I mentioned before) I have decided to make my first investment, I have first made my token exchange protocol in the market to buy the Starbits necessary for my investment, after having everything ready I have proceeded to make the purchase of 12 packs of cards for the cost of 100,000 Starbits. Below you can see all the cards that have come out in these packs.
¡Ahora bien! Después de empaparme con muy buena información (Gracias a los colegas que ante mencione) he decidido hacer mi primera inversión, he hecho primeramente mi protocolo de cambios de tokens en el mercado para comprar los Starbits necesario para mi inversión, luego de tener todo listo he procedido a hacer la compra de 12 paquetes de cartas por el costo de 100.000 Starbits. A continuación podrán ver todas las cartas que me han salido en estos paquetes.
---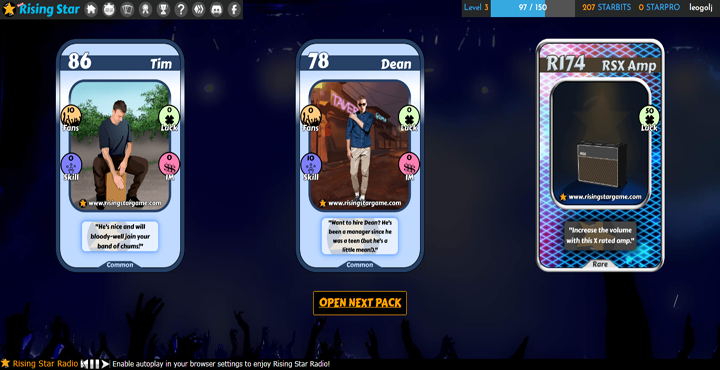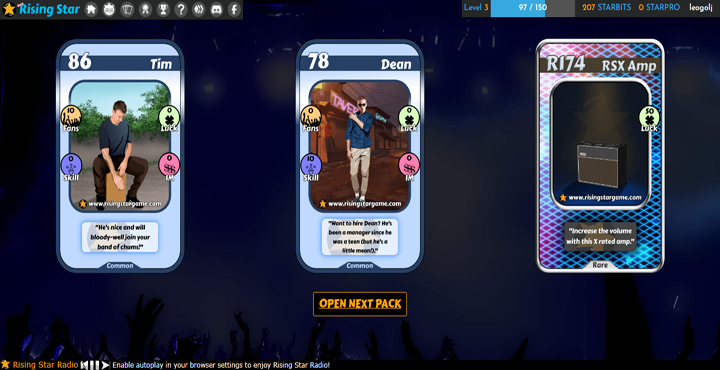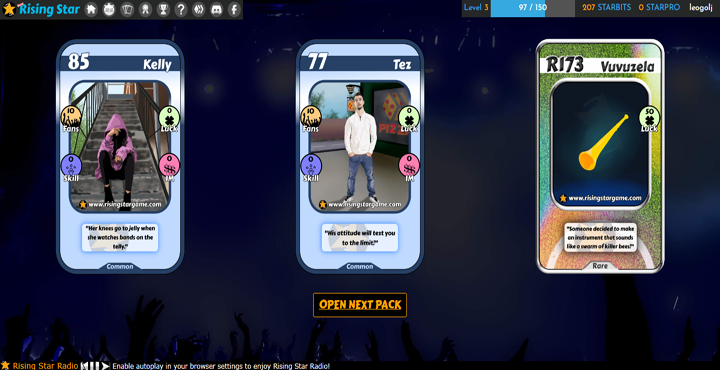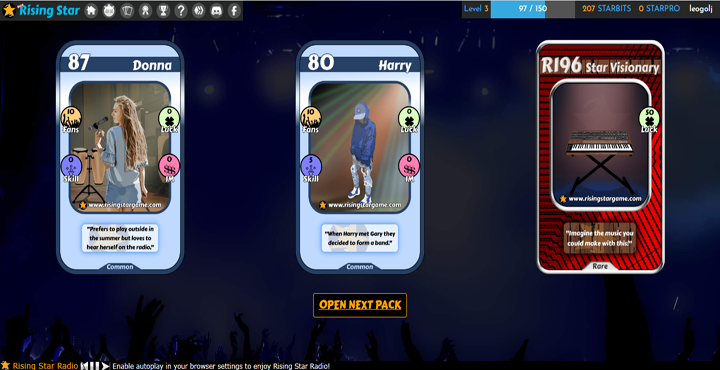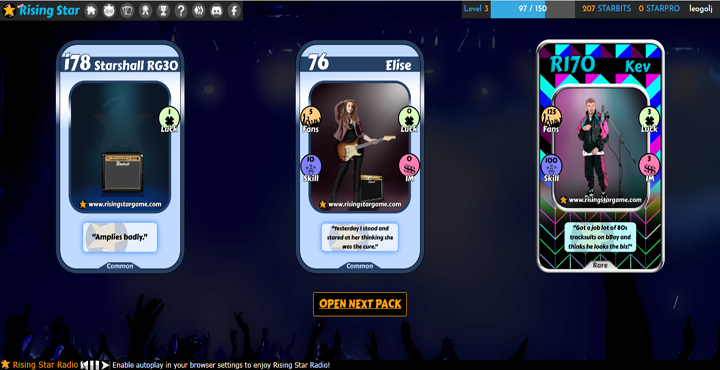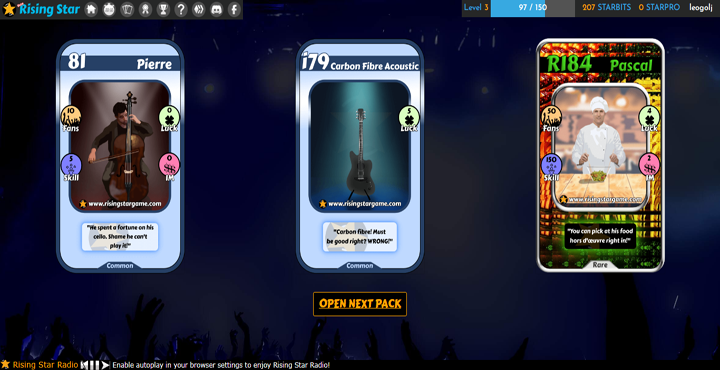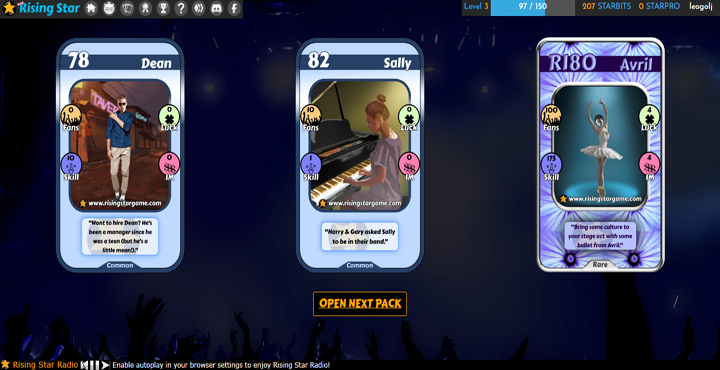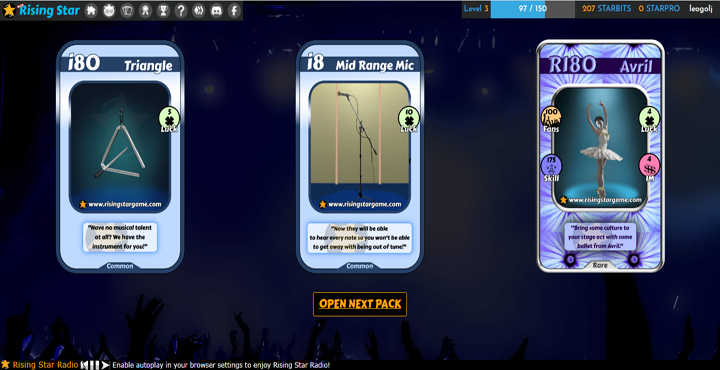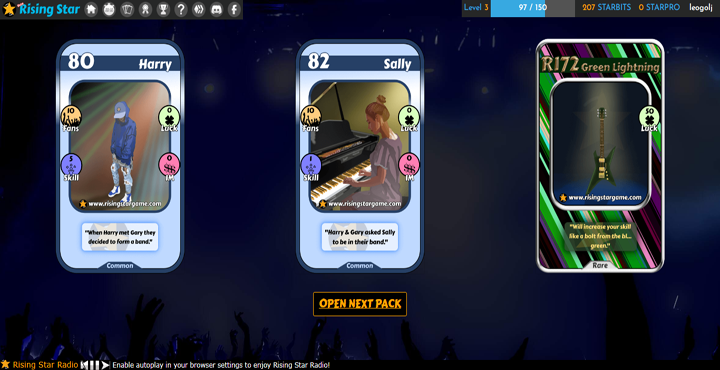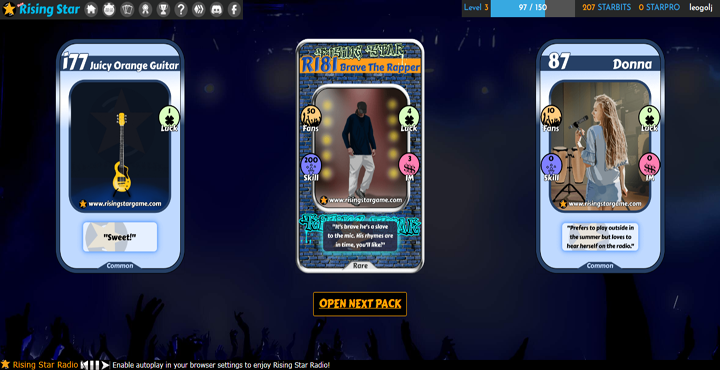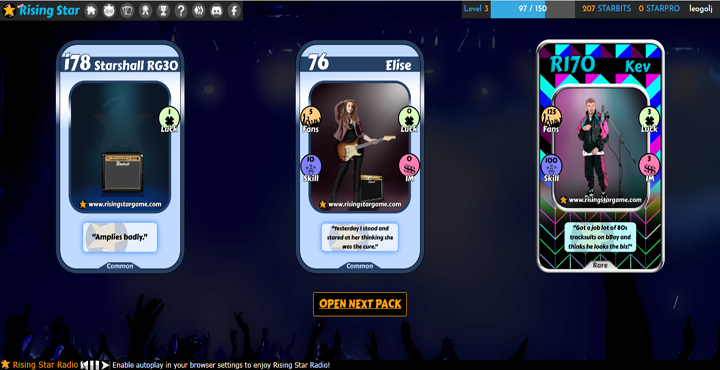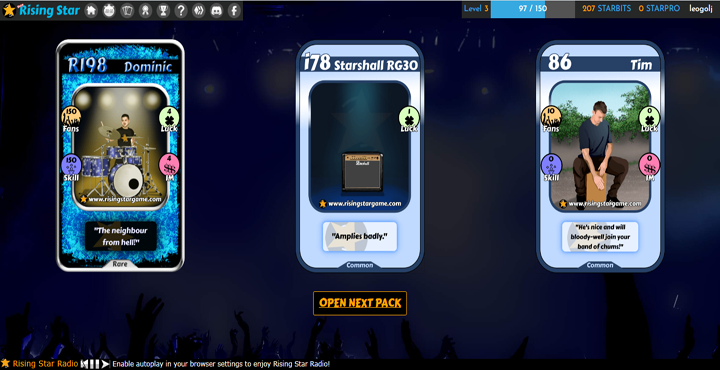 ---
As you can see they have all been common and rare, I have not been lucky to get any epic or legendary, but even so I feel quite happy and excited because I'm sure this is the beginning of something good. I have faith that this will give me good results at some point, I also plan to continue making my card collection bigger =) I just hope that next time I have a little more luck.
Como han podido darse cuenta todas han sido comunes y raras, no he tenido suerte de que me saliera alguna épica o legendaria, pero aun así me siento bastante contento y entusiasmado por que estoy seguro que esto es el comienzo de algo bueno. Tengo la fe que esto podrá darme buenos resultados en algún momento, de igual forma tengo pensado seguir haciendo mi colección de cartas más grande =) solo espero que la próxima vez tenga un poco más de suerte.

At the moment I'm leveling up to reach the most relevant missions in this first map, in my next post I'll be telling you about my progress and the strategy I'm going to do. I will be very grateful for any suggestion you want to make, in this world for a newbie like me is always good to receive advice =) I will be attentive to your comments.
And here I will leave this first content of Rising Star.
De momento estoy subiendo niveles para poder alcanzar las misiones más relevantes en este primer mapa, en mi próximo post les estaré contando sobre mi progreso y la estrategia que me dispondré hacer. Estaré muy agradecido de cualquier sugerencia que quieran hacer, en este mundo para un novato como yo siempre es bueno recibir consejos =) Estaré atento a sus comentarios.
Y hasta aquí dejaré este primer contenido de Rising Star.

The images I have shown in this content are of my authorship. I have taken them from my player profile in Rising Star and I have edited them with Photoshop Cs5.
Thanks for visiting and reading my content, see you soon!
Las imágenes que he mostrado en este contenido son de mi autoría. Las he tomado desde mi perfil de jugador en Rising Star y las he editado con el programa Photoshop Cs5.
Gracias por visitar y leer mi contenido, hasta pronto!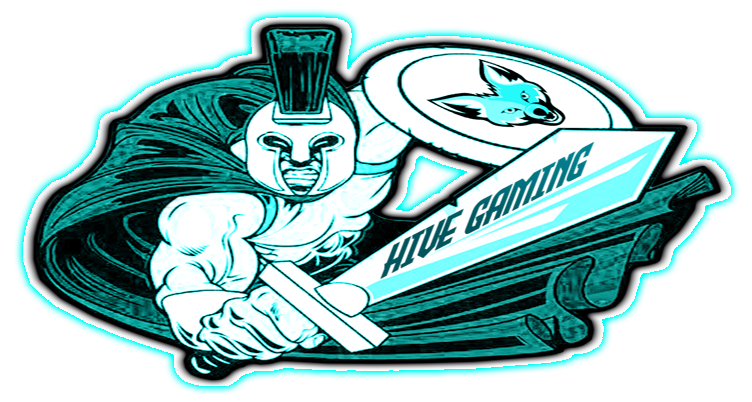 ---
---