Organic Social Media Growth Blueprint: How to Grow Hive By Building a Presence on Web2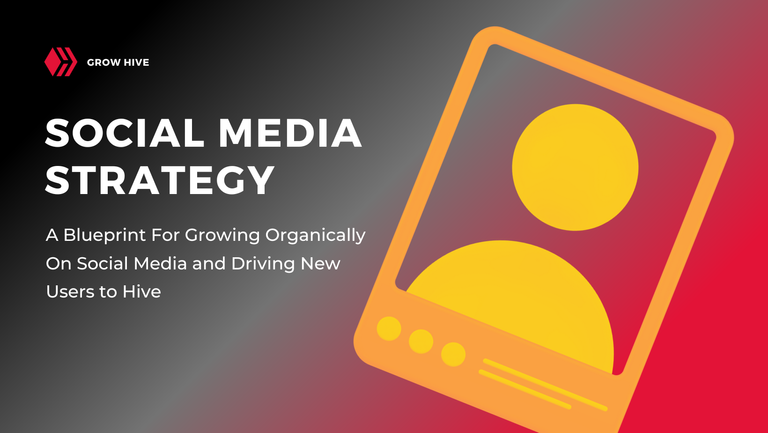 The crypto Space is still at an early stage in terms of development and there are only a handful of Layer 2 companies that have matured to have an actual social media presence and growth strategy. Anyone who's managed to survive long enough to mature on Web3 for more than one cycle is by focusing on strengthening the foundations of their project.
Most Crypto L2 projects lack a Social Media Strategy with defined timelines, specific goals and objectives, a proper plan to achieve them, and the manpower required to execute them.
Leo aims to be a pioneer on this growth metric. Organic growth on social media is ridiculously powerful and we'll leverage it to bring the masses to the Hive ecosystem.
Our Social Media Strategy and the Budget allocation to execute it is not included in our DHF proposal general budget (we are paying the costs of executing the plan because organic growth on social is not an easy thing to clearly budget and allocate marketing spend. We only included items in our DHF proposal that are clearly accountable - so any spend that is not accountable is paid by our team. The DHF only pays for clear marketing spend), but we want to be as open and transparent on this for two reasons:
We want the Hive Stakeholders to know we are allocating part of our company budget for Marketing initiatives in order to leverage, enhance and amplify the initiatives that we will use the DHF funds on and that we have prepared in the Marketing Plans you can find at the bottom of this post. We're not solely relying on DHF funds to execute our marketing. Leveraging the DHF funding is meant to enhance the overall strategy we're deploying so that we can scale it up and onboard thousands of new users
We want other Hive dApps to be able to learn from our mistakes and adopt our good practices in order for them to also grow their own web2 social media presence. Our doors are always open for anyone who wants advice or has feedback on the strategies included in this document. We believe in a rising tide raises all ships. All dApps on Hive should have a solid social media presence and we would love to work with you to grow yours
Web2 and Traditional Social Media Platforms
Each traditional social media platform has their own algorithm that is constantly changing. They have their own hard set of rules and different unspoken guidelines that their users have to follow in order to maximize the reach they can get. The growth they can achieve by having a constant and methodical presence on them and by sharing engaging content is an ever-evolving game.
Basically 99.99% of Generation Z, and most Millennials create and consume media through short form content. People were once saying that short-form was the future... but now it is already our present. Content creators on several platforms have experienced exponential growth once they leverage short-form content creation and we are going to emulate all the good practices and success stories we've researched over the past several months.
As mentioned above, consider this post both a transparency-driven strategy report for the Hive community by Leo, and a small guide on how to increase your own personal or project social media presence and reach. If all Hivers follow a strategy like the one we outline here and will continue to document through Hive blog posts, then we would see a massive surge in organic growth for the Hive ecosystem.
X (Formerly Twitter)
This platform is where one of Hive's main demographics engages on a daily basis: Written Short-form content creation and consumption with visual media supporting the written content. It is no news that microblogging has a front and center role in Leo's value proposition.
Our platform is highly intuitive and has a short and smooth learning curve, so any outside user will know how to use it even though they've never been on it. An X user will feel at home. Leo feels like X but on steroids: We are faster, on-chain, tokenized, for the community, and we obviously already have a wallet with 3 second fee-less transactions. All of these features are, at their core, thanks to the Hive blockchain infrastructure which allows our app to be supercharged in this new age of Web3.
These are the foundations of our X media strategy:
Premium (blue) is a must - It enhances your reach and non-blue users are almost never pushed by the algorithm, creators are basically driving in the slow lane without blue. Blue interactions with blue users receive major boosts
Pick a Niche: The X Algorithm increases content creators' reach when the user has a defined niche. Ours will be web3 technology, digital identity and self-ownership
Consistency is key: The algorithm loves constant content streams as long as it is high quality content that gets real engagement
Meaningful replies: No reply is left behind. The algorithm ranks users who reply and create reply threads, boosting engagement of the parent post. Avoid posting short replies and ignoring other users' replies at all costs (BE ENGAGING!)
A small account that wants to grow should focus on engaging more than creating. Content is key, but engagement with other like-minded people is better
Avoid too much crypto-related content: Unfortunately, Crypto as a topic is delicate. This doesn't mean that we are not going to share cryptocurrency or Hive related content, it just means that we have to be conscious about how much we share relative to our other engagements on the platform
Avoid engaging in and creating Toxic content and sensitive media: This one is obvious, but it's become a foundation of the new X algorithm and it looks like it's here to stay
Video content is King: Refer to our X video strategy below. Elon has made it clear that Video is going to take a larger role on the platform. Look at how much he's promoting Tucker on X
Visual Aids is queen: The algorithm loves images that compliment parent Tweets (now called Posts)
Social media personality: Our main account will have a personality and style of writing. Brands with personality stand out from the generic pool of corporate accounts
No Politics: No need explaining this one
Activity throughout the day: Three team members will have access to our main account so that replies coming in through the day are replied to, as well as some interaction with our followers and other creators by replying to their content
Don't over-engage: Replying to posts or comments is great, we've mentioned it several times in this document, but according to the algorithm, more than 100 replies per day can get you shadowbanned or hurt your rank. When you start to look like you're trying too hard by mass replying, that's when you get into trouble. Keep it natural
No language mixing. Pick a language, change the UI to that language, then post and engage in that language. English is enhanced by default. We will only post in english
Bad spelling hurts your ranks big time
Replies are worth 14x a retweet: Again, getting replies on your posts is key. If you see a post from a fellow Hiver, reply to it. Your retweet helps, but your replies explode the post's (Tweet's) reach
Repost yourself: X Threads are no longer the way to enhance reach, the trick now is to create a great post, get replies and engagement, and a few hours later repost it yourself, this has proven to 4-5x your post's organic reach
Waffle house strategy: Engaging with meaningful replies in other creator's content is always a good option, you just have to be wary of coming across as a spammer. They key is to add to the conversation, not promote random things
Highly engaging pinned Post: This is the first post anyone who clicks on your profile will see, make it count
Polished Profile: The amount of followers you get is going to depend a lot on your bio and profile. Make it count
No top-level links to the outside: X posts that include links to Hive will get deboosted. If you want to share a Hive link, do it on a separate X post with a small description, and then include a link to that X post in your main X post that you want to get more reach in (it sounds complicated, but it's worthwhile)
Blue-with-blue is god. Subscribe to other blue accounts and then engage with them. This has been proven to a rank and content booster more than anything else
Scheduling posts: This practice does not deboost your reach or hurt your rank if you do it in moderation, but organic content creation gets more attention from the algorithm
No need for hashtags: Hashtags are a thing in the past where social media engines needed to be pointed at what to look for. Not anymore, but if you feel like keep using them (it won't hurt you), avoid using more than one hashtag if you can, maximum two hashtags if you must
Followers to following ratio: Following less than 60% of your total followers enhances your reach, go over this number and you will be actively deboosted
This list sounds simple, but it's better to put it out there for everyone to be aware of.
Freedom of Speech, not freedom of reach is the slogan of this new X under Elon Musk. Their shadowban policies are strict, but easy to avoid.
Take a screenshot of your current Twitter analytics dashboard today, then try the above list of rules and then screenshot your Twitter Analytics 30 days from now and watch the incredible difference it makes.
Our conclusion is that X is providing attention through their algorithm to content creators who want to build a personal brand on the platform. X is punishing people (reducing their reach) who use their X account as an outreach channel to gain an audience outside. They want to keep users in and they are prioritizing creators whose actions align with that vision.
The only way to crack down on this and make users come to Hive is to gain traction and build an audience as a personal brand. From there, make people click on your profile so they can see your link to the Hive Blockchain.
New Ambassador Model
We will pay for a premium (blue) X subscription for X Hive creators to increase their reach and we will develop a joint strategy to grow together and boost each other's reach. Do you want to be one of them? Announcement on how to join the program is coming soon.
again, this document is sharing an internal marketing strategy we're doing. $0 of our DHF funding is going toward this specific part of our marketing strategy. Instead, we are paying our team hours + other costs out of our own pocket as they are more variable and organic activities are harder to account for. The DHF funding is meant for bigger campaigns and scalable strategies.
Short-Form Video Content
Short form video content is the biggest growth tool in the whole social media space, there's no arguing there. The majority of Millennial and Gen Z social media users rely on short form videos as their main source of entertainment and instant gratification provider. It's also their main source of news, a research tool, and even a search engine. Google who?
The Basis of our video content strategy for the company account is The Crypto Daily podcast and our weekly AMA shows. Crypto Daily brings broad content about the space and our AMA shows teach people about LEO & Hive.
We are going to maximize our reach and growth on the platforms below by focusing on:
Content style focus: Develop a style and stick to it
9:16 image ratio: This is the only way to go viral on these platforms
Only current Trends, no outdated content: Short content explodes because they are relevant
Tracking results and analytics: We will emulate what works and pivot in what doesn't work
No meaningful comment goes unnoticed: Engagement is king
Internal SEO descriptions: Each platform has their own search engine, ranking higher means more views and clip enhancement
Accurate captions: The algorithm reads the captions
Consistency: Two different clips every single day per social media platform
This list applies to all the video platforms we will have a presence on, below you will find the specific frameworks for each platform.
Youtube
1.- Monday-Friday we'll upload ~10 minute video talking about the markets, news and technology. This content is meant to hook the subscribers and visitors with more content-rich videos that are posted on a scheduled basis
2.- We will upload two Youtube Shorts per day, focused mostly on cryptocurrency/trends/news/analysis
3.- The shorts will be under 60 seconds
4.- We will use Youtube Studio to measure our success - the best times to post, keywords that work, topics that generate the most engagement etc.
TikTok
Videos will be over 60 seconds, their algorithm prefers this
Highly interactive and fun vs the YouTube shorts ones.
We will boost our best performing videos right after we post a similar video, this will bring more views to both videos
The focus is entertainment, not education. High focus on humorous and joyful videos
The best amount of hashtags is 4-6 hashtags, and the best approach is to mix niche tags and trending tags
We will look into the Paid Ads in-app feature once we have an established audience
Instagram
Instagram Reels are trending... in a big way, growing at a faster rate than any other short clips platform. Reels users are more mature than TikTok users, with an age rate of 18-34 on Reels vs 13-21 on TikTok.
Custom, attractive thumbnails
We will Leverage AIGrow to measure our channel's growth
Anyone can use Up to 30 hashtags, 20 hashtags is the sweet spot according to our research
Spotify
This is a minor focus of our strategy, but it is worth mentioning it. The podcast market is continuously growing and we plan to materialize some traffic into our Hive onboarding funnel by constantly uploading our weekly WenSoon Show (AMA) for the in-Hive community members who want to stay up to date about everything revolving around the LeoVerse.
Newsletter
Our substack newsletter keeps growing! We will leverage our 4k subscriber substack to send announcements, prompt users to join our campaigns, live coverages and spread the word about Hive news. This substack continues to grow as our Daily Leo "magazine" has become popular for daily crypto news.
Personal Accounts Strategy
Both Khal and Eric will emulate the X strategy on their personal accounts to enhance the reach of our company accounts. Remember: blue on blue interaction is what the X algo wants to see. Our team of Ambassadors will also get Blue and as a group, we can exponentially amplify our reach.
Metrics
A strategy is not useful without objectives, we have determined these goals for 2024 for our official social media channels.
By December 31st, 2024 we will have:
3,000 Youtube Subscribers
100,000 X Followers
5,000 Instagram Followers
4.10,000 Substack subscribers
50,000 TikTok Followers
500 Spotify Followers
Again - this entire doc is kind of outside the scope of our DHF document series but it is highly complementary. This is primarily an organic growth strategy. $0 from DHF funding will be used for anything mentioned in this doc.
This doc is meant to outline our strategy for organic growth on social and how we plan to use it as a compliment to our DHF Marketing Strategies which are far more scalable campaigns. Organic growth works best when it goes hand-in-hand with paid growth. We will be leveraging all of these strategies to cohesively drive thousands of users per month through our Hive Onboarding Funnel - ultimately driving them to create a Hive Lite Account, then download their keys for a Hive Full Account and start using the multitude of dApps on Hive.
---
Want to Help Us Double the Userbase of Hive?
Our DHF Proposal is aimed at driving new users to the Hive blockchain through a new onboarding funnel that we've built. Hive Lite Accounts allow these users to instanteously sign up to Hive. Then our UI guides them through creating Threads, Posts, Comments and giving out Upvotes. After a bit of time, the UI begins prompting them to take a course that we built and learn more about Hive. From there, users are driven to download their private keys (becoming a full, self-custodying Hiver). Afterwards, we send them to other Hive dApps where they can learn more and get deeply involved around Hive.
Our mission is to onboard 9,615+ new Hive Monthly Active Social Users. If you want to support us, please consider voting using the links below. If you want to learn more about the plans, the following reference links will take you to various aspects of the plan.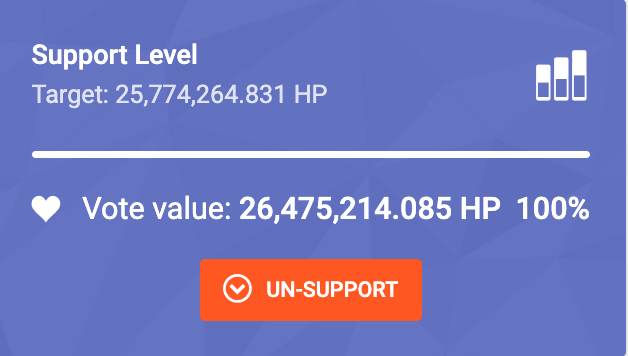 Learn More:
1- Proposal to Double the Hive Userbase
2- Overview of our Marketing Strategy
3- Traditional Marketing Plan
4- Collaboration Marketing Plan
5- Guerilla Marketing
6- Adoption Campaigns | Engaging, Retaining and Educating Thousands of Newly Onboarded Users
7- Influencer Marketing
---
Posted Using LeoFinance Alpha
---
---