LeoMobile V1 | App Store Preview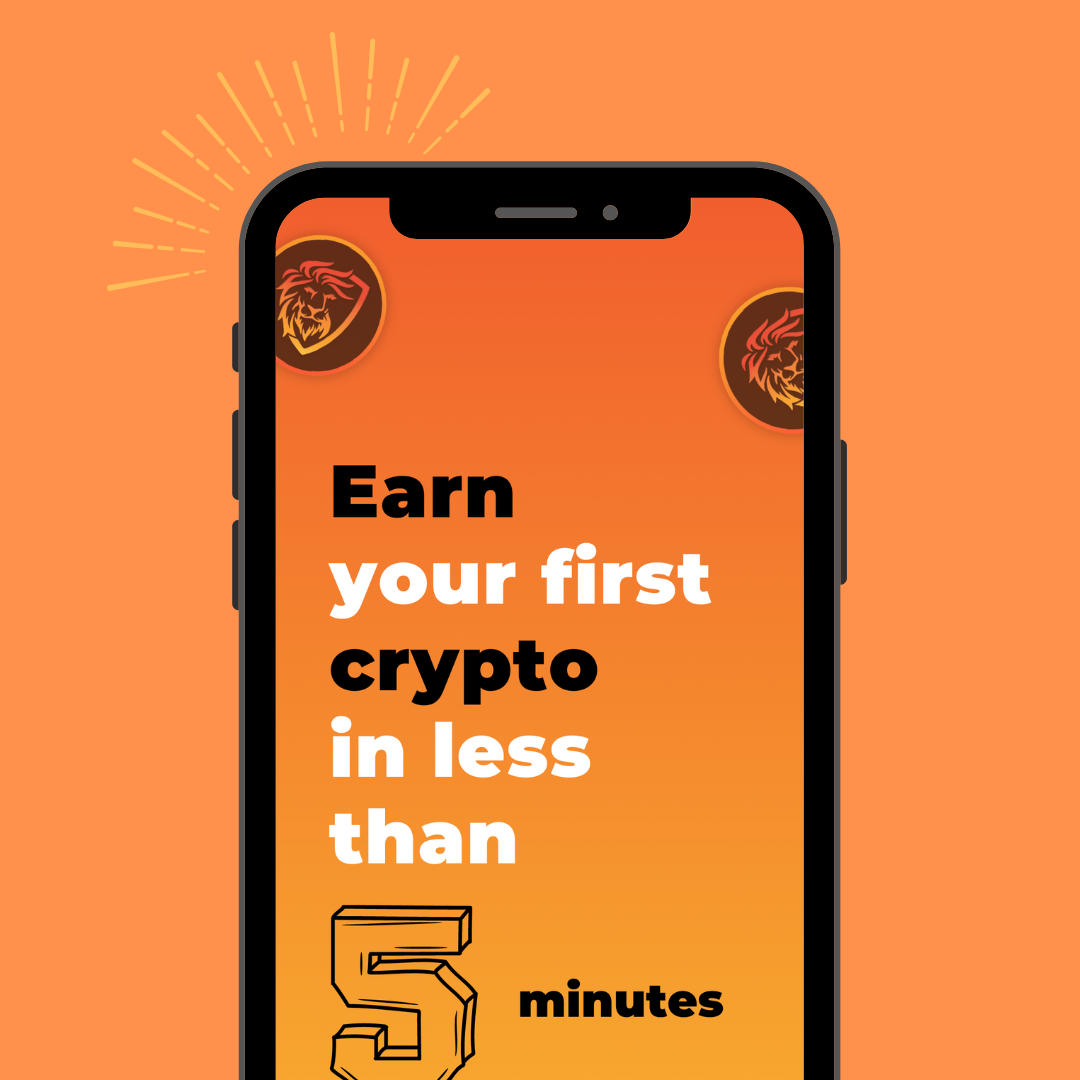 About 2 weeks ago, we posted a competition for one user to win $500 if they designed us a winning App Store Layout for LeoMobile V1 on both IOS and Google Play stores.
We got dozens of entries. Thank you to everyone who built their app store layouts and submitted them! All of the entries were amazing and it was tough to sort through them and pick a winner.
Last week, we chose @finguru's layout to be our winning choice. He did an incredible job and we are blown away by the results. After giving a little feedback and getting the updated mockups you'll see in this post, we're ready to submit to the app stores and are doing that as we speak!
Congrats @finguru!
---
Our mission: democratize financial knowledge and access. LeoMobile achieves this in so many aspects.
---
Mobile App Store Preview
Here's a preview of what LeoMobile will look like when it is released to app stores - we're hoping the review process takes less than 1-2 weeks. Once it's in app stores, we'll commence our massive marketing campaign that we've been waiting to deploy to onboard a ton of new users to LeoFinance.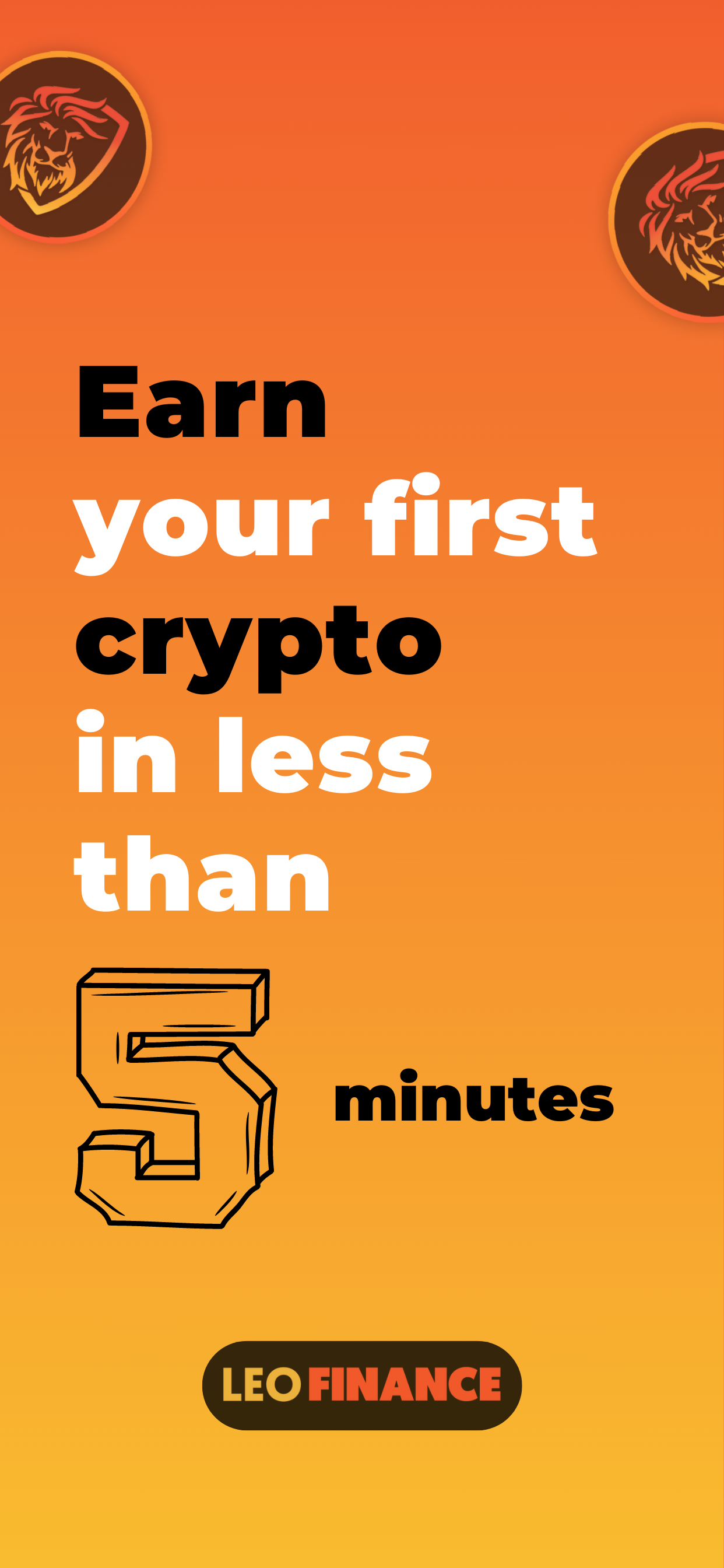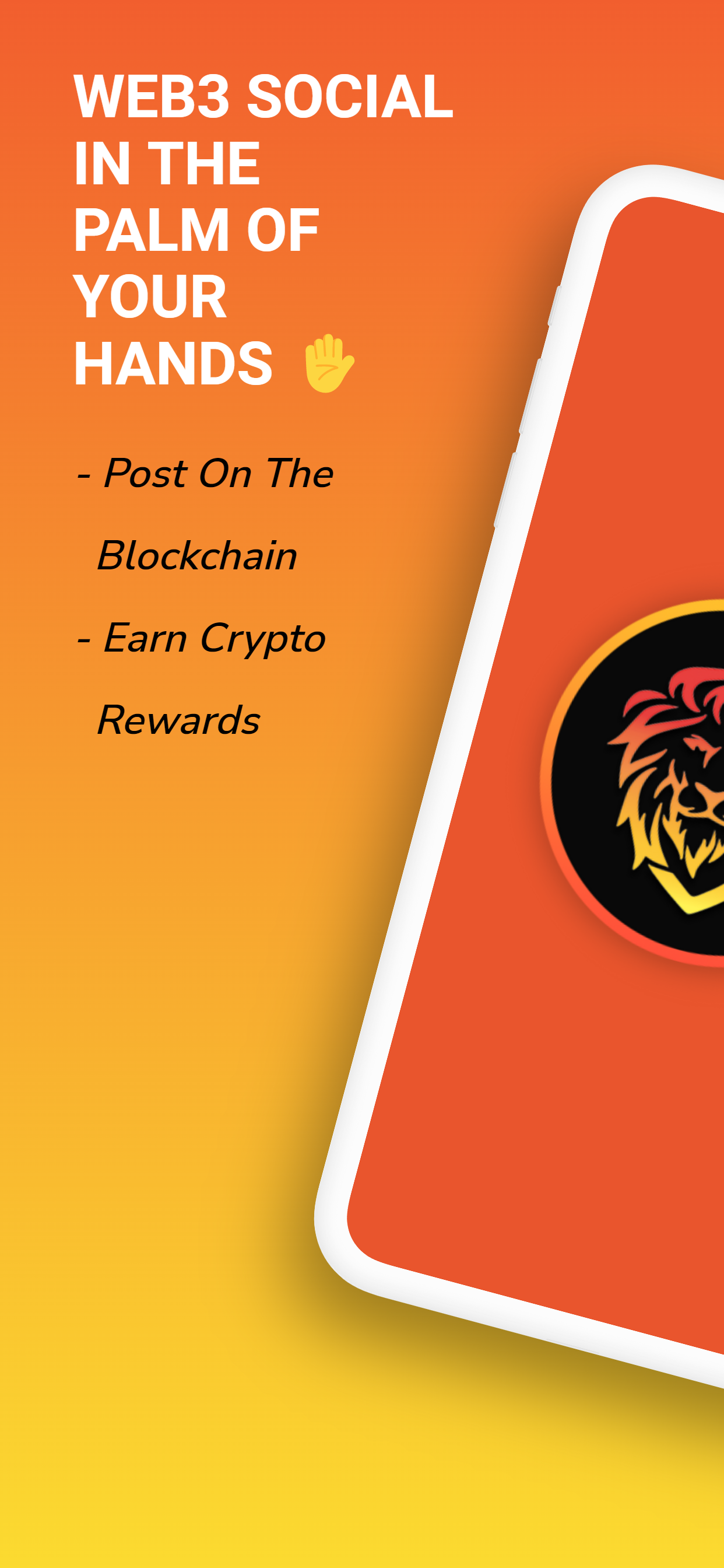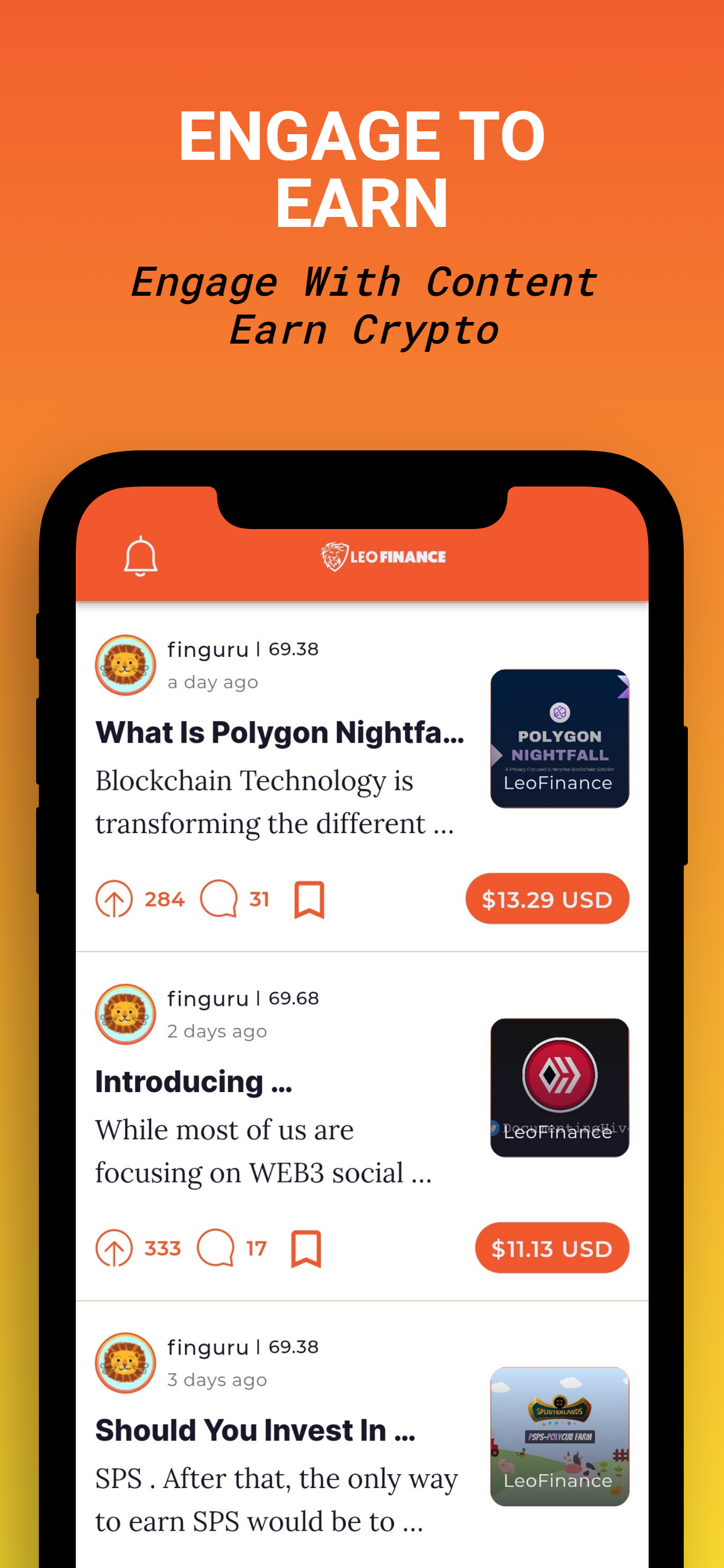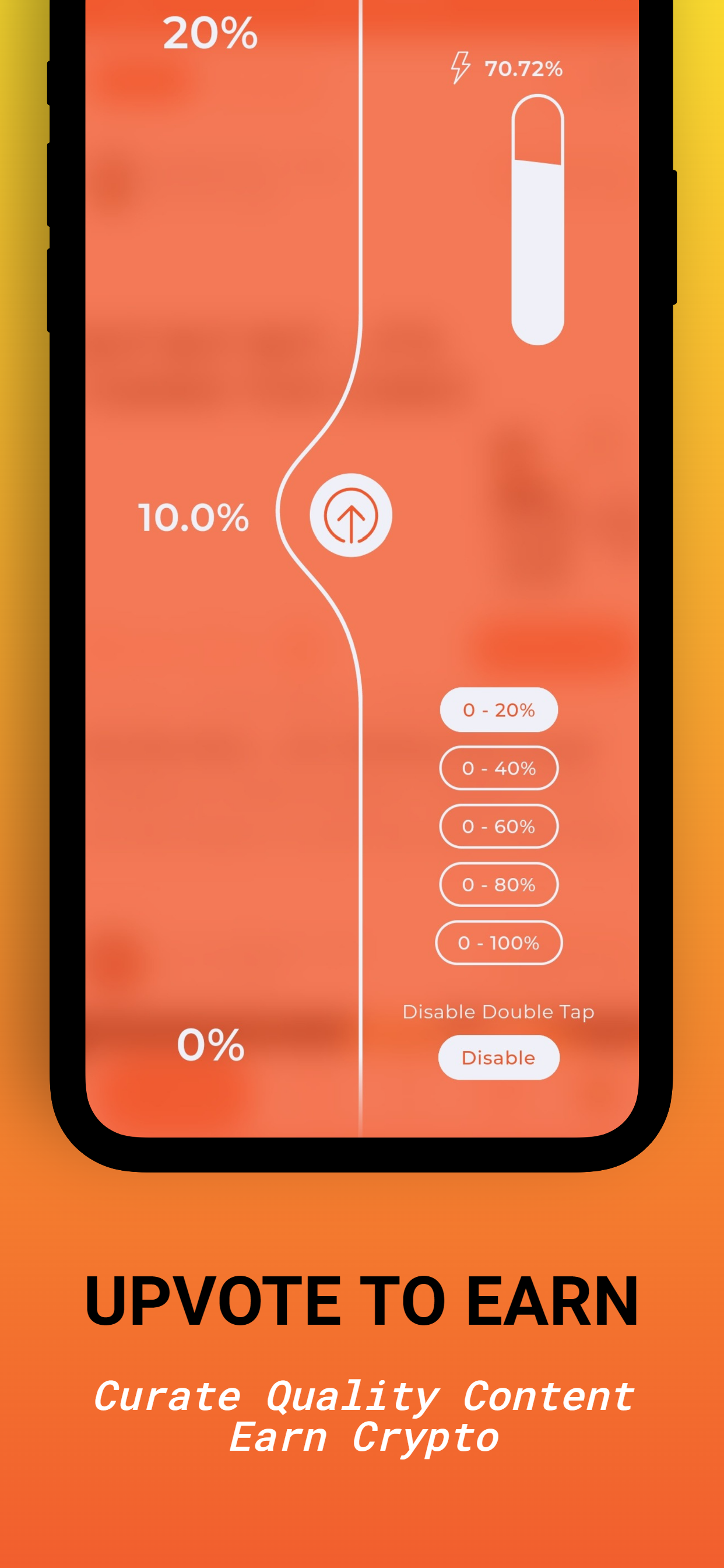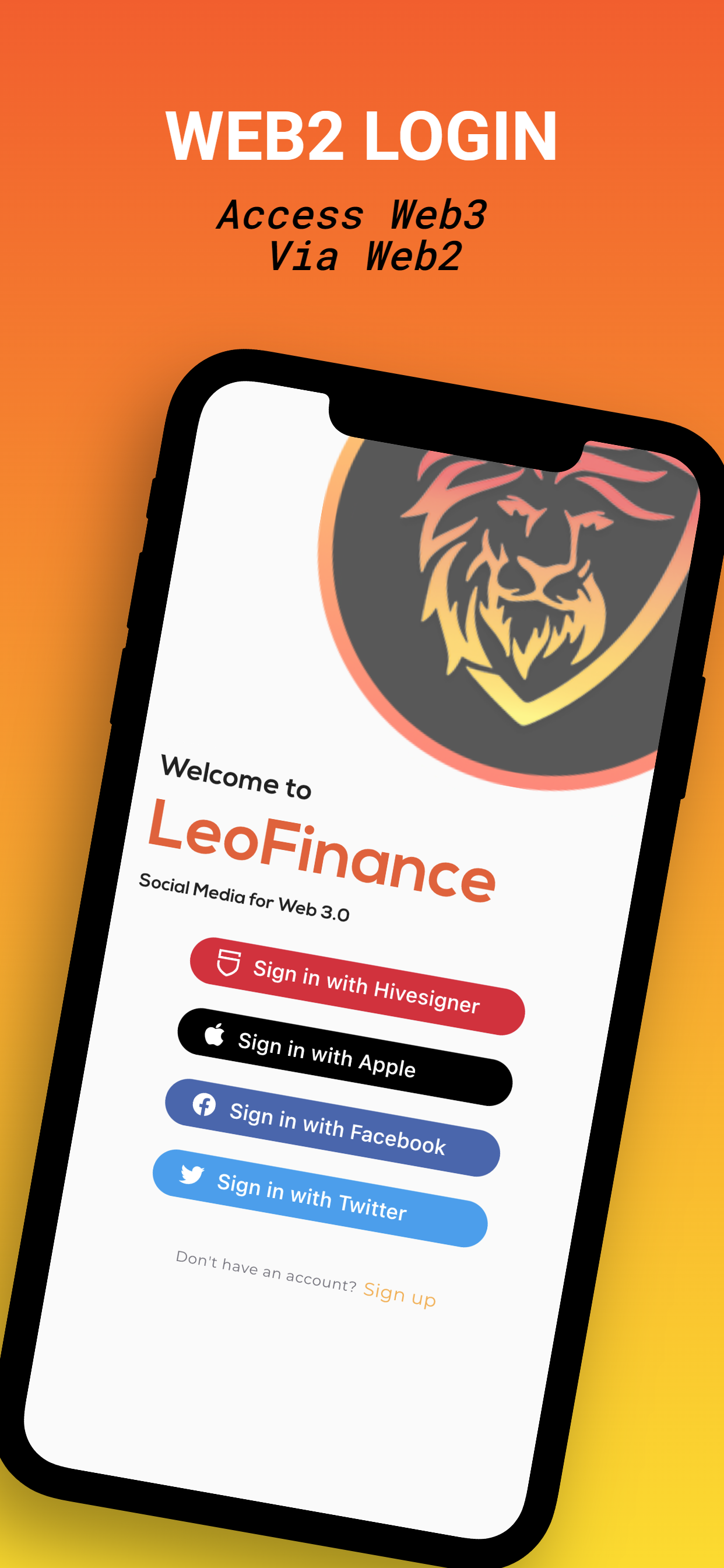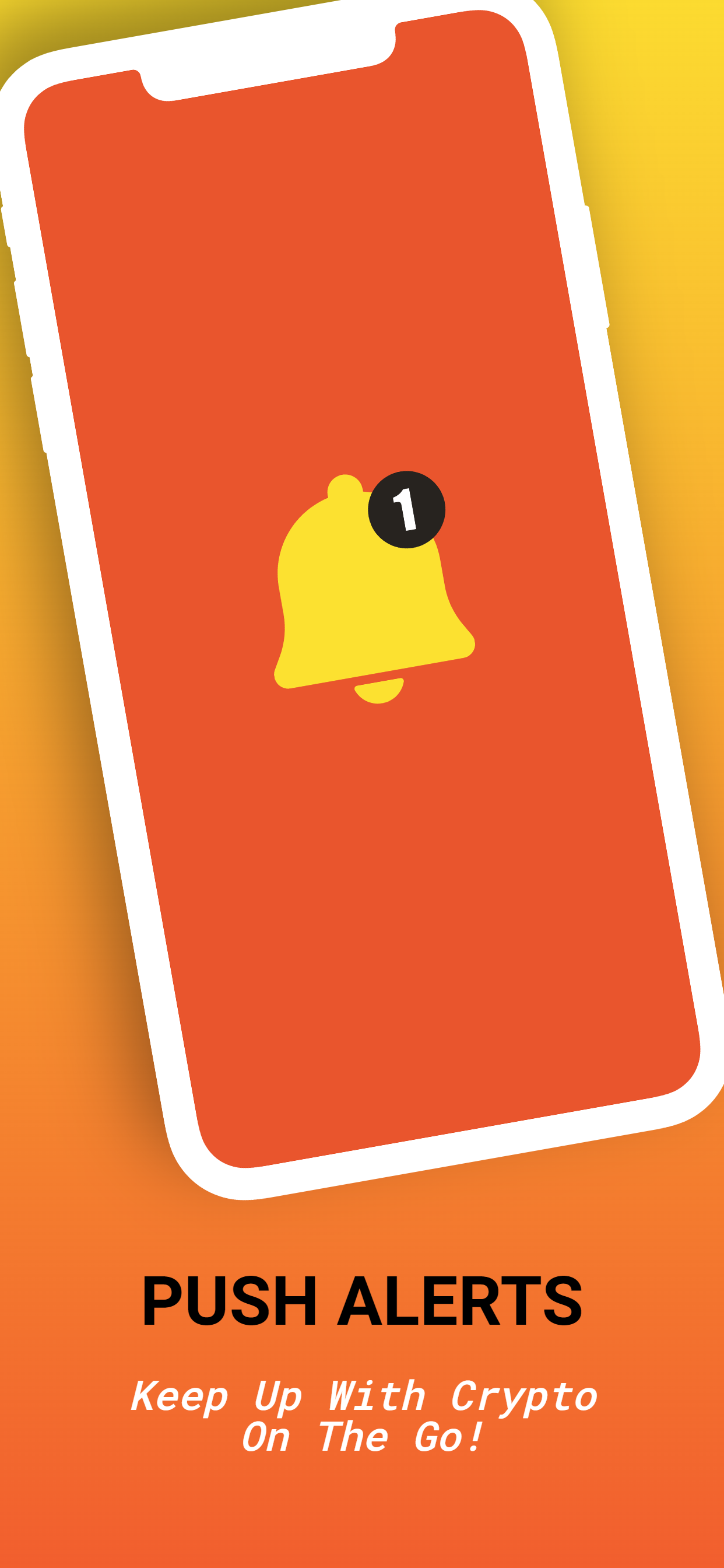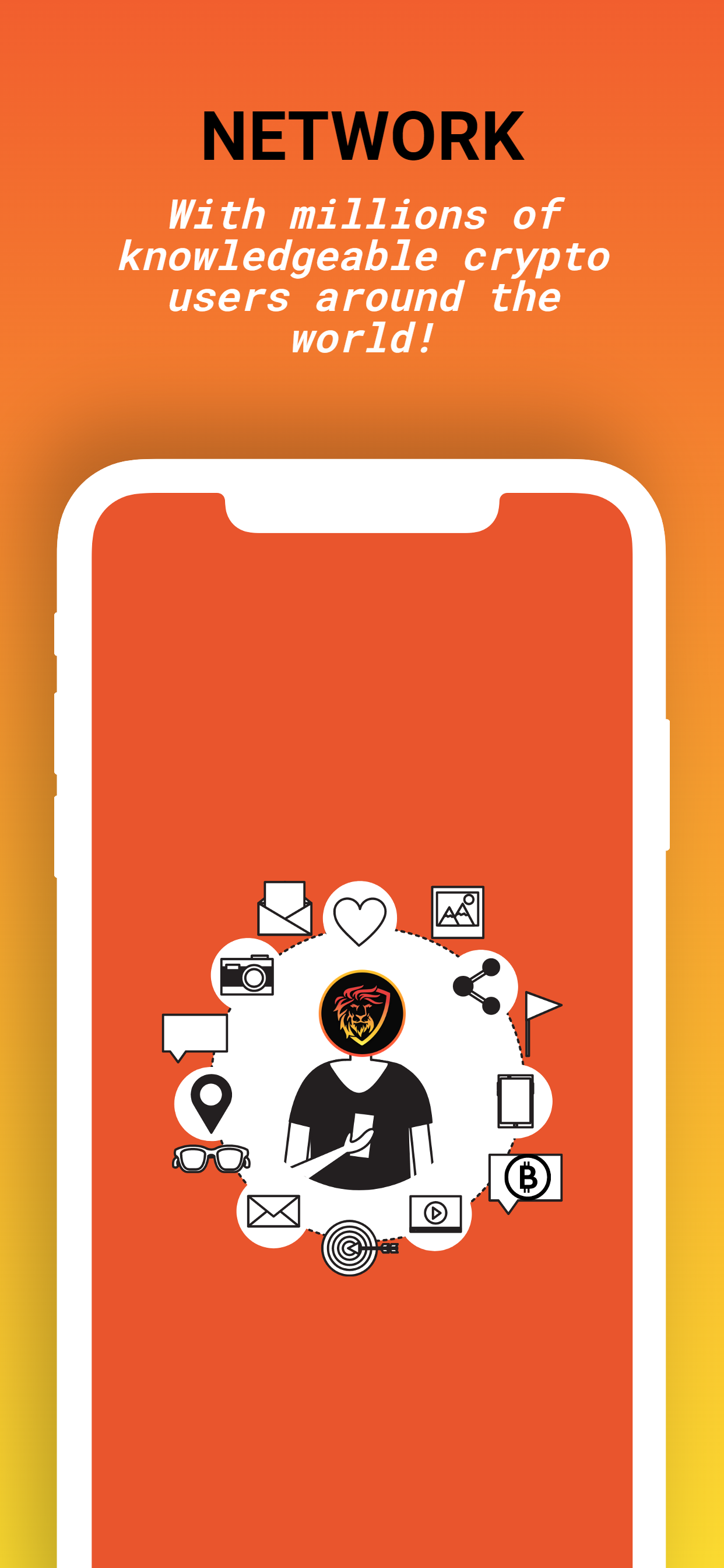 Marketing Copy
Here's the copy that goes beneath the images to explain - in a nutshell - what LeoMobile is and what it's used for. If you have any suggestions / feedback, feel free to drop a comment below and we'll review this copy and continually update it!
Our powerful mobile app enables anyone in the world to start learning and earning crypto with Web3 - it's the easiest way to engage with the blockchain world right from your mobile device. Download LeoFinance and join thousands of active users who talk about, invest in and share ideas about cryptocurrencies and finance.
WHAT YOU GET WITH LEOFINANCE:
---
EARN CRYPTO!
A whole new global economy has taken shape. Now, work-from-home has enabled everyone to start looking at finance and working for themselves in a new light
Using LeoFinance to earn crypto has become an incredible way to start building a stake in the industry
---
GET STARTED IN LESS THAN 30 SECONDS!
We've integrated Web2 socials to allow users to sign-up in less than 30 seconds using the top existing platforms in the world
Simply create an account, engage with content and start earning crypto
---
ALL ON THE BLOCKCHAIN!
Everything you do on LeoFinance is sent to the Hive blockchain where it is immutably stored FOREVER on-chain
Earn cryptocurrencies and engage with your friends like never before
---
NETWORK WITH THE SMARTEST PEOPLE IN THE INDUSTRY!
Many of our users are developers, project leaders and thought leaders in the crypto industry
Gain insights and talk to people who are building this industry on a daily basis
---
Feedback?
Leave a comment below with your feedback on both the images and the marketing copy for LeoMobile V1! We'll continually refine and update it.
Our mission: democratize financial knowledge and access. LeoMobile achieves this in so many aspects. We're excited to finally unveil it to the masses!

About LeoFinance
LeoFinance is a blockchain-based Web3 community that builds innovative applications on the Hive, BSC, ETH and Polygon blockchains. Our flagship application: LeoFinance.io allows users and creators to engage and share content on the blockchain while earning cryptocurrency rewards.
Our mission is to put Web3 in the palm of your hands.
Twitter: https://twitter.com/FinanceLeo
Discord: https://discord.gg/E4jePHe
Whitepaper: https://whitepaper.leofinance.io
Our Hive Applications
Join Web3: https://leofinance.io/
LeoMobile (IOS): https://testflight.apple.com/join/cskYPK1a
LeoMobile (Android): https://play.google.com/store/apps/details?id=io.leofi.mobile
Delegate HIVE POWER: Earn 16% APR, Paid Daily. Currently @ 2.8M HP
Hivestats: https://hivestats.io
LeoDex: https://leodex.io
LeoFi: https://leofi.io
Polygon HBD (pHBD): https://wleo.io/hbd
Web3 & DeFi
Web3 is about more than social media. It encompasses a personal revolution in financial awareness and data ownership. We've merged the two with our Social Apps and our DeFi Apps:
CubFinance (BSC): https://cubdefi.com
PolyCUB (Polygon): https://polycub.com
LEO Wrapping Bridge: https://wleo.io
Posted Using LeoFinance Beta
---
---