Happy LPUD! | HiveBuzz Badge Support, 200k LEO, 20k Prizes and More!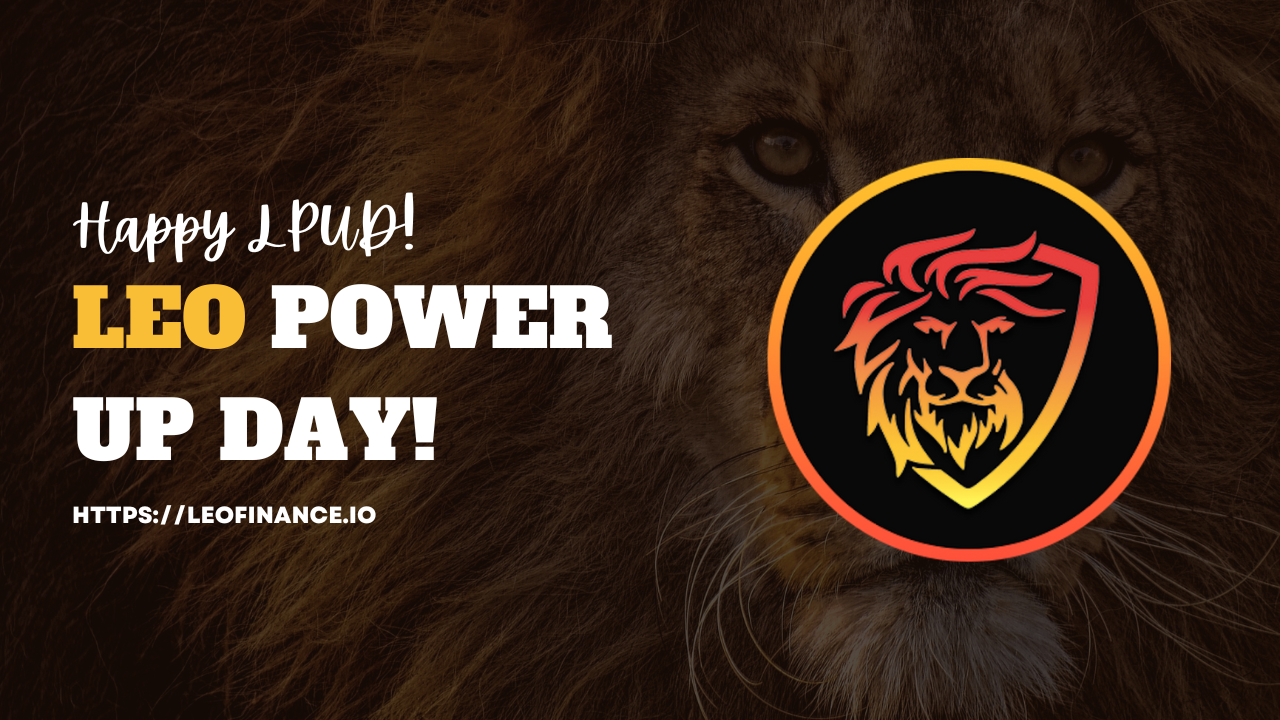 Today is September 15th and you know what that means, LPUD is back! The 1st of every month marks HPUD: HIVE Power Up Day and the 15th marks LPUD: LEO Power Up Day.
Each month, our whole community comes together and acquires some LEO to power up in our Hive blockchain accounts. It's a fun day and it is always filled with prizes and festivities.
In this post, we'll talk about LPUD, a few of the prizes available and how to participate!
LPUD HiveBuzz Support
LPUD is now supported by HiveBuzz! We've got a fancy new badge for anyone who powers up LEO on the 15th of the month (today is the 15th, ICYMI 😉)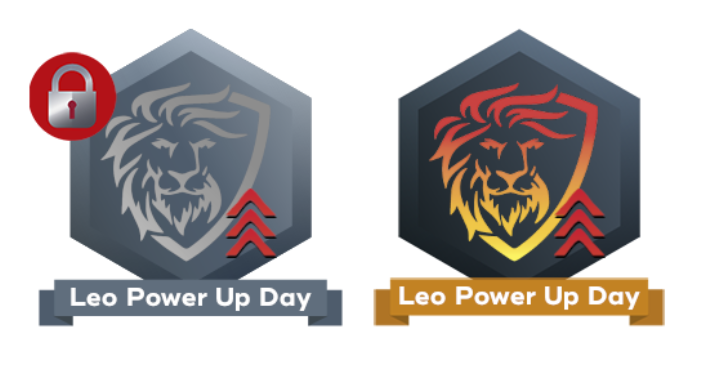 To get the LPUD badge, just power up 150 LEO today and you'll see it show on hivebuzz.com/@yourusername or the PeakD badge tab.
By the way, this LPUD Badge is only possible thanks to the @hivebuzz DHF proposal which currently needs your support to get funded. Click on this link and scroll to the bottom to support it!
LPUD Is Growing
In the prior 3 LPUDs (the first 3), we've powered up nearly 1M LEO. Considering that there's only 13M LEO in circulation, this is a pretty astronomical number and it keeps growing with every successful LPUD. Our community has been getting more and more aggressive with the power ups, you love to see it.
Last month more than 300k LEO was powered up! Our goal this month is to power up at least 200k LEO and potentially even beat that 300k LEO mark! Get out there and power up!
LPUD Prizes
LPUD carries a wide range of prizes both from LeoTeam and from the LeoFinance Community! @leogrowth heads up the initiative, so here is a snippet from LeoGrowth talking about the prizes and how to win them:
Some ground rules to participate in LPUD and be eligible for the delegation prizes (unrelated to the badge, for the badge you just need to power up 150 $leo):
Your total Leo Power (on the 15th) must be more than 200 and less than 20k
You must power up at least 150 Leo on September 15.
You must not have powered down Leo since June 15.
Make a post about Leo Power Up Day, why are you powering up, why is it good for the platform, and talk about anything else you want to. Then share your post on Twitter using the tags #hive #leofinance, #cryptocurrency and #lpud.
*Our curators will be on the lookout for amazing posts using the tag #lpud, so make sure to make a kickass post and perhaps you'll get a visit from @leo.voter!
Bonus Prizes
The Leo community is one of the strongest and tightest in the Hive ecosystem, and many of the users with a big Leo stack have chipped in to the prize pool to encourage you to power up Leo!
Eight random users who participate in LPUD will get one of the next Leo Power delegations for 3 weeks:
Thanks to all the Lions who are contributing to the prize pool, you should go follow their blog!
---
If you participate in the Leo Power Up Day initiative for three consecutive months - July, August & September - and you don't win any prize on any of these editions, and you made a post about #LPUD each of those months, then you qualify for the Bad Luck Prize by @onealfa, where he will delegate 60,000 LEO tokens for three weeks to on lucky winner!
---
The winners of this contest will be chosen randomly using a provably fair random picker from a pool of users who fulfill all four requirements.
LPUD on Threads
Use the #LPUD tag on Threads and get some upvotes. LeoTeam will be curating the #LPUD tag for the next 24 hours. Share some screenshots, your excitement for LPUD, etc.

About LeoFinance
LeoFinance is a blockchain-based Web3 community that builds innovative applications on the Hive, BSC, ETH and Polygon blockchains. Our flagship application: LeoFinance.io allows users and creators to engage and share content on the blockchain while earning cryptocurrency rewards.
Our mission is to put Web3 in the palm of your hands.
Twitter: https://twitter.com/FinanceLeo
Discord: https://discord.gg/E4jePHe
Whitepaper: https://whitepaper.leofinance.io
Our Hive Applications
Join Web3: https://leofinance.io/
Microblog on Hive: https://leofinance.io/threads
LeoMobile (IOS): https://testflight.apple.com/join/cskYPK1a
LeoMobile (Android): https://play.google.com/store/apps/details?id=io.leofi.mobile
Delegate HIVE POWER: Earn 16% APR, Paid Daily. Currently @ 2.8M HP
Hivestats: https://hivestats.io
LeoDex: https://leodex.io
LeoFi: https://leofi.io
BSC HBD (bHBD): https://wleo.io/hbd-bsc/
BSC HIVE (bHIVE): https://wleo.io/hive-bsc/
Earn 50%+ APR on HIVE/HBD: https://cubdefi.com/farms
Web3 & DeFi
Web3 is about more than social media. It encompasses a personal revolution in financial awareness and data ownership. We've merged the two with our Social Apps and our DeFi Apps:
CubFinance (BSC): https://cubdefi.com
PolyCUB (Polygon): https://polycub.com
Multi-Token Bridge (Bridge HIVE, HBD, LEO): https://wleo.io
Posted Using LeoFinance Beta
---
---