Curation Initiatives, Site Traffic Growth on LeoFinance, 3x Hive Signups Growth and LeoAlpha Getting Mainstream Attention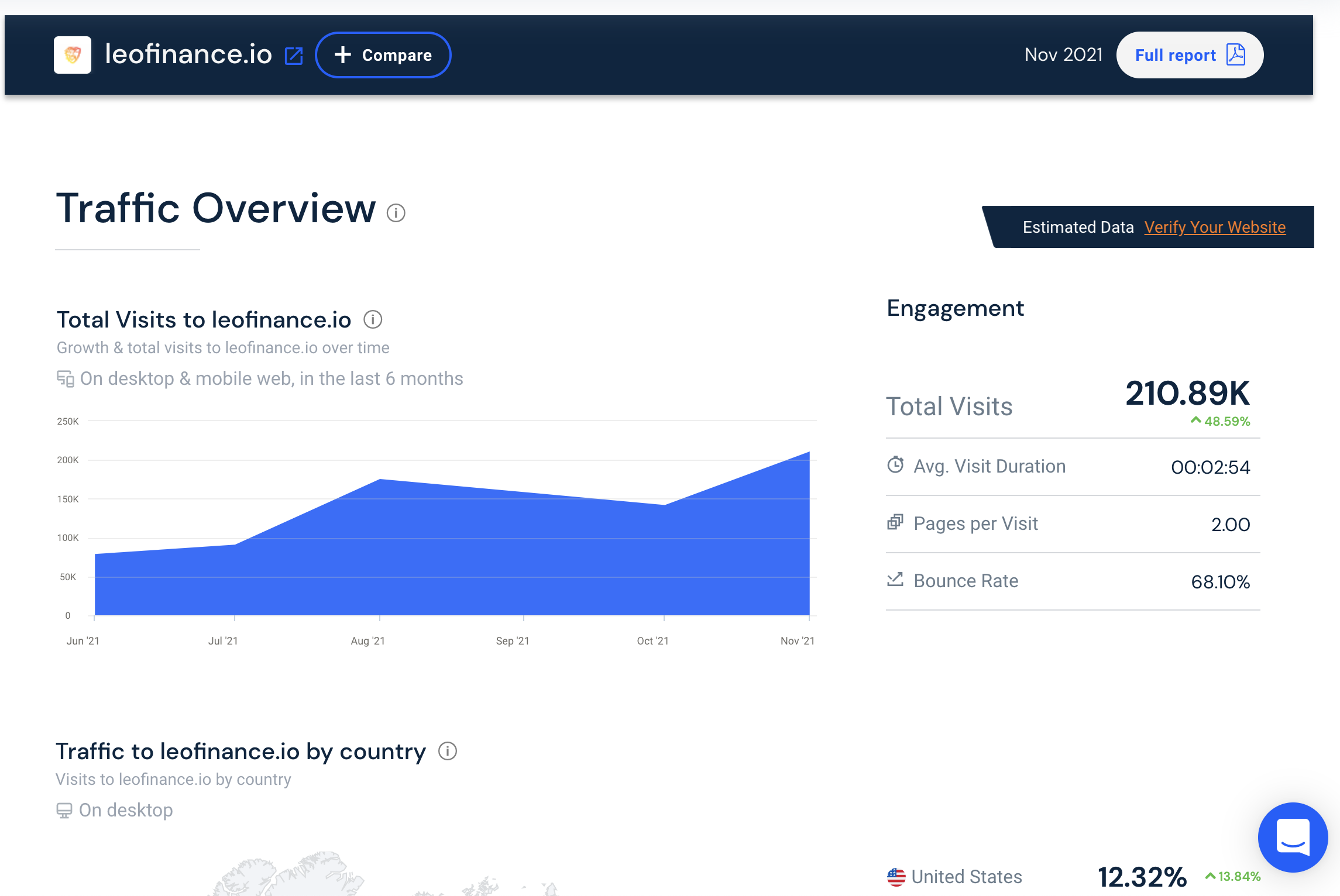 We ran an initiative 2 weeks ago to promote a video by Whiteboard Crypto - a very well-known Crypto YouTube channel. This video talked about various ways to earn Crypto in 2021 and Hive was one of the listed methods. The awesome part about this mention is that it talked about using Hive through LeoFinance.io to post crypto-based content and earn rewards.
Thousands of HIVE rewards were paid out to the dozens of participants who posted content about our call to action: "Share Your LeoFinance Crypto Earning Experience".
We also mentioned that 4 special mentions would be selected out of the group by the new LEO Curation Team and gifted a 250 LEO Bounty each.
Our 4 winners are:
Thank you to everyone who shared their experience with LeoFinance and participating in the revival of engagement contests here on https://leofinance.io.
If you watched our last Curation Team Meeting that we livestreamed, we mentioned that we want to start doing a lot of engagement competitions and call to actions. Stay tuned to @leofinance for these on a regular basis! All of them will be organized and judged by our new Curation Team: @whatsup, @behiver and @jk6276!
Speaking of the Curation Team...
In our last meeting, @jk6276 made the suggestion that we fix the implementation of the Curator's Picks section. He's not the only one that's mentioned this since the Curator's Picks feature went live.
In case you're not familiar, the Curator's Pick feed on LeoFinance is a special in-house algorithm we developed for featuring manually curated content on https://leofinance.io.
The feed can be seen by clicking "Curator's Picks" in the menu on LeoFinance or at https://leofinance.io/curated.
This feed also dictates the 5 top featured posts on the https://leofinance.io homepage.
There are times when the algorithm hasn't been fed with content to display. With our new Curation team in place, we decided to change the algo and implement a better way to display manually curated content.
The team now decided which posts are shown on the homepage and Curator's Picks through their manual curation.
Every 7 days, the feed will rotate to another Curator's trail. On Monday the 13th, we started seeing @whatsup's Curator's Picks. 7 days later (Monday the 20th), we'll see it switch to @behiver. Then on the 27th, it will switch to @jk6276 (via @leoalpha). Then the cycle repeates every week.
We're excited to see a more engaging and diverse homepage and Curator's Picks! Make sure to check out the feed regularly to find hand-picked crypto and finance content! https://leofinance.io/curated
A screenshot from our new management dashboard for all LeoFinance Org activities - Asana. We've just started implementing it to prioritize development, collaborate across our team and ensure that our projects are on track
Other Forms of Growth We're Tracking
LeoFinance has seen many different KPIs start to grow in recent weeks. With our new team dashboard in place and a hell of a lot more organization for all of our projects, developments and collaborations as a team, we're seeing things really come together at the end of 2021. It's exciting to see as we close out the year and hit the ground running again in 2022.
If you've been tracking LeoFinance.io LeoInfra signups, you'll see an interesting spike in activity this month.
LeoFinance is benefiting from all of our new initiatives and from the HIVE price as well. We're seeing a lot of growth in various forms when it comes to site traffic and signups.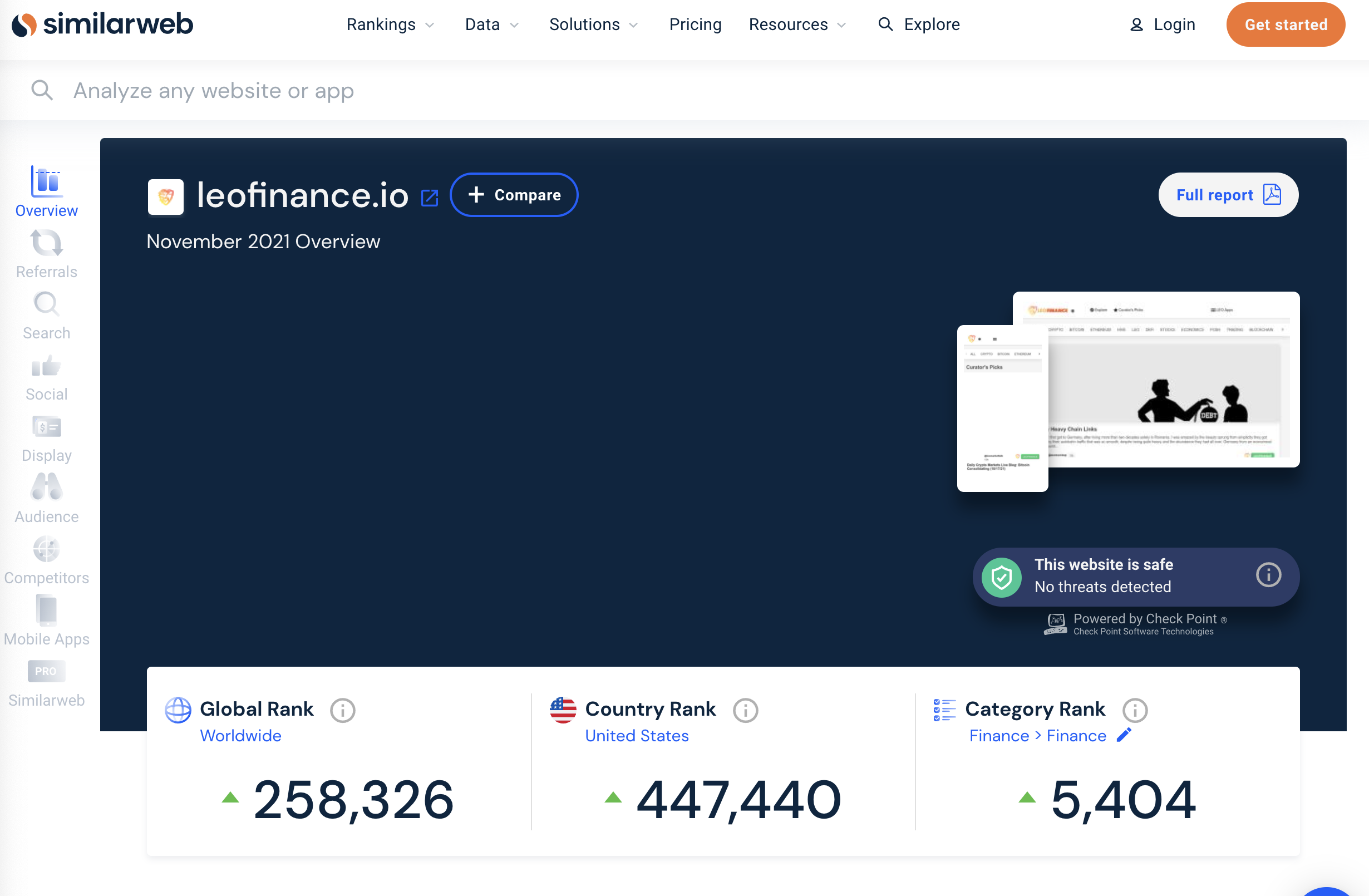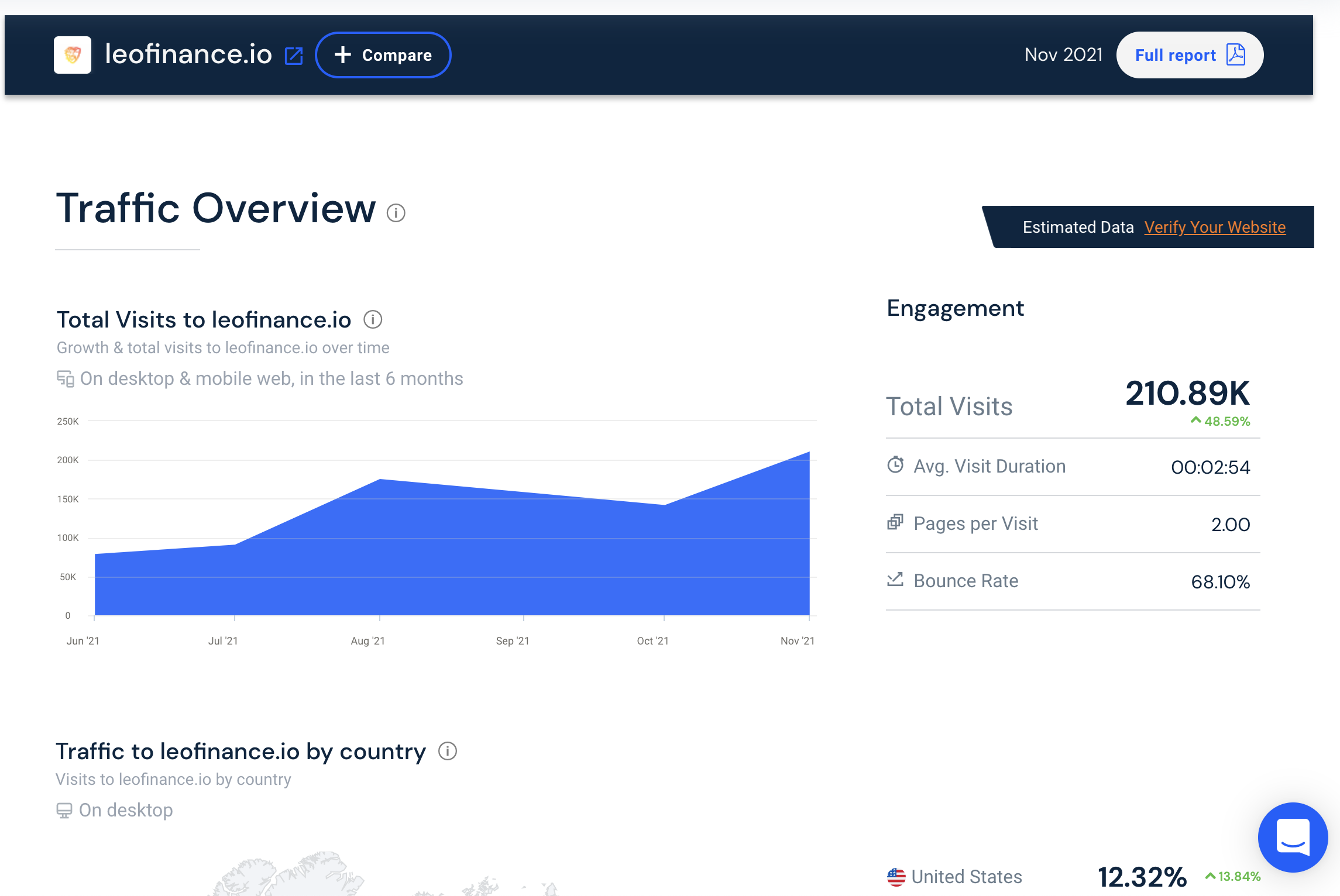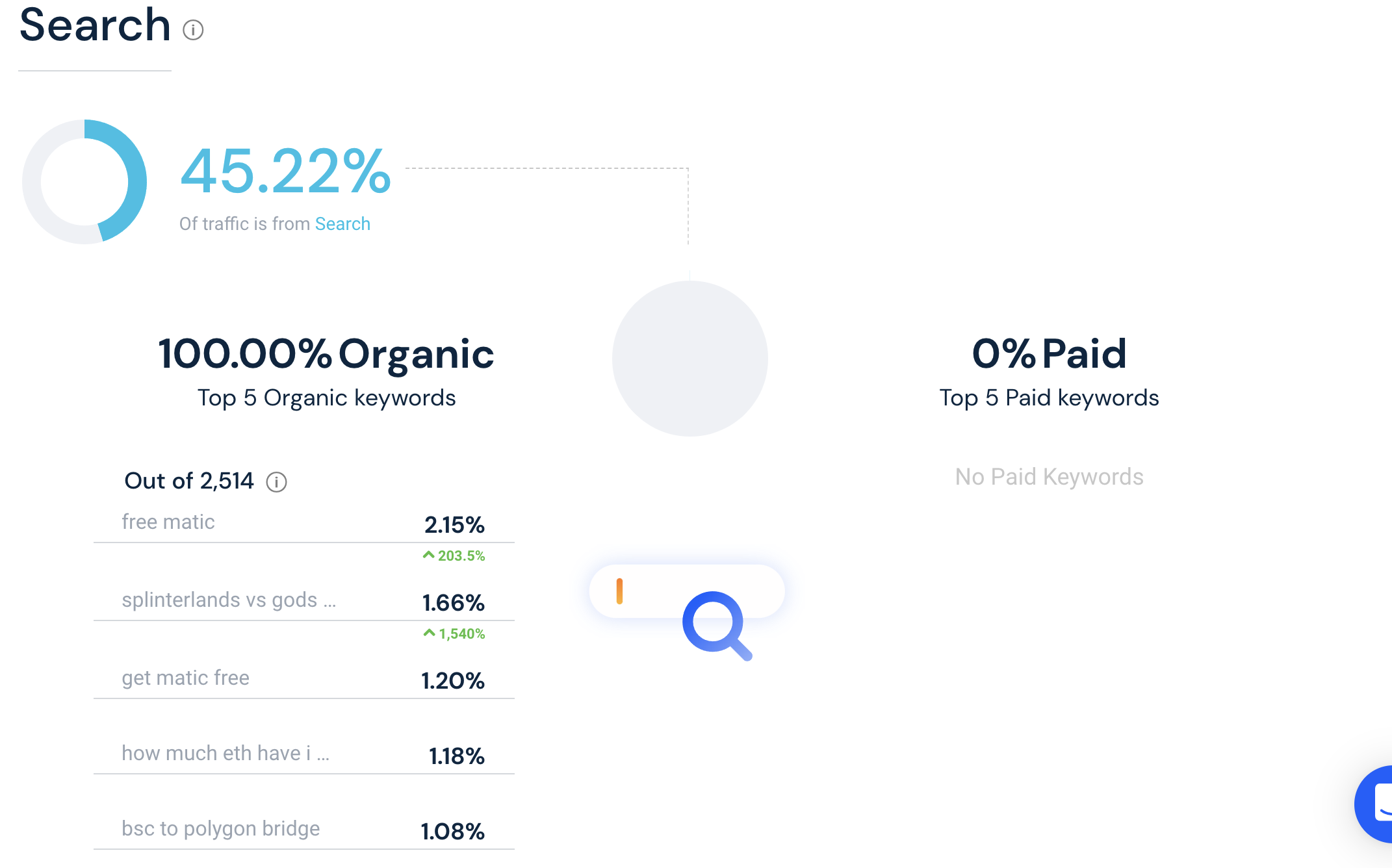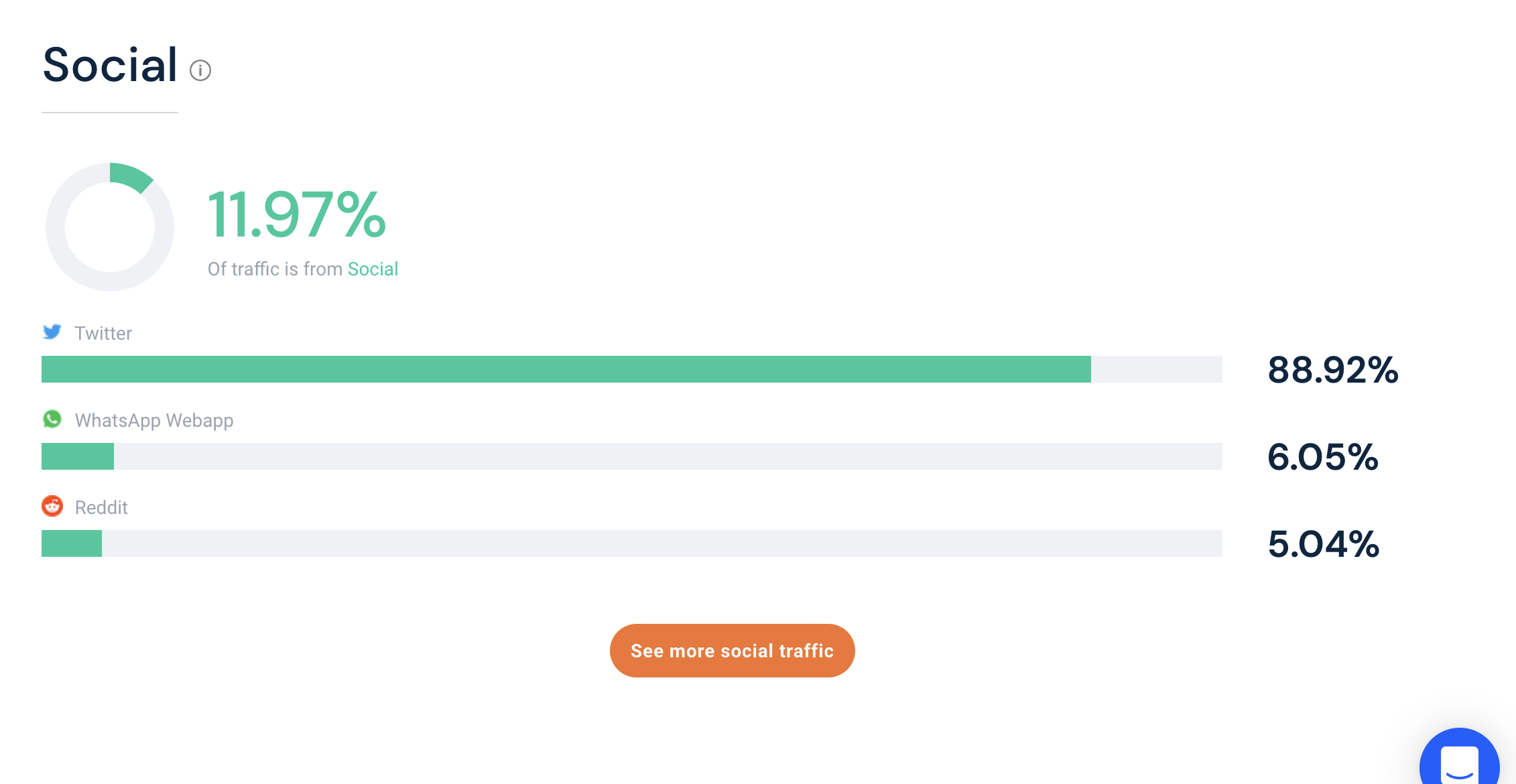 We would love to see anyone who'd like to step up and analyze our traffic. Many like @hitmeasap and @trumpman have done various forms of traffic analysis for LeoFinance and there's definitely some alpha to pick up when it comes to how we drive traffic back to LeoFinance.io. We've seen steady growth throughout this year (especially with google trends, searches and our keyword ranking).. let's keep up the good work and see where else we can grow.
Speaking of Alpha...
The @leoalpha initiative was taken over by @jk6276 who has also since become an official LeoFinance Curation Team Member.
He's doing an incredible job and we've also seen some positive results already!
ICYMI, please follow @leoalpha2021 on Twitter. JK is using that handle as an outpost. As a community leader, he's taken initiative to grow that handle separate from our main @financeleo handle on Twitter.
This is vital in our new marketing strategies going forward. We're looking for more initiatives like @leoalpha and we're following a Thorchain model for doing it: separate community twitter handles and accounts. Community leaders like @jk6276 to take charge and really grow the various outposts and bring people into our Web3 community.
He tweets several times a day, sharing articles on Twitter from leofinance.io - especially those that have some potential investment Alpha hidden inside.
We saw two tweets get traction yesterday from the projects that they were written about:
The first is about SpookySwap - a Fantom blockchain yield application.
The second is about Knowhere - an NFT Art project on the Terra blockchain.
Both of these projects' official twitter handles Quote Retweeted the LeoAlpha tweet about the content written about their projects and tagged @financeleo's Twitter handle.
This is vital to the growth of LeoFinance. We've now put our brand and name directly in front of some major communities in the space:
SpookySwap and the Fantom Blockchain
Knowhere and the Terra Blockchain
I imagine that LeoAlpha will continue to lead the charge with JK's leadership in getting more awareness for leofinance.io from different crypto projects in the space. It's exciting to see the fruits of his labor as our KPIs continue to grow exponentially.
To support LeoAlpha, please follow the account on Twitter and engage with the Tweets on there. It definitely helps to push the message to the official accounts behind those tweets. Also support LeoAlpha authors and JK as they continue to work hard to drive traffic and ALPHA to the LeoFinance community!
As far as official LeoFinance support, the @leoalpha account has a Curation Team delegation of 50,000 LEO POWER to curate Alpha content on LeoFinance.io.
Since these two articles got tweeted by their official project subjects, we decided to give a 100 LEO bounty to each of the 2 authors who wrote the content and to @jk6276 for heading up the Twitter initiative to get them noticed:
100 LEO to @roleerob SpookySwap Post
100 LEO to @melbourneswest Knowhere Post
100 LEO to @jk6276 LeoAlpha Twitter Handle
Our next Curation Team Meeting is Scheduled for Monday the 20th. Stay tuned for an official time as we'll livestream it and be looking for questions and suggestions for growing the KPIs of LeoFinance 🦁

LeoFinance is a blockchain-based social media community that builds innovative applications on the Hive, BSC and ETH blockchains. Our flagship application: LeoFinance.io allows users and creators to engage and share content on the blockchain while earning cryptocurrency rewards.
Earn a 16% APR on HIVE POWER and Support LeoInfra's Onboarding Efforts by Delegating HP to @leo.voter (Currently at 2M HP). We Use this to Claim Accounts and Delegate RCs to Newly Onboarded Users + Daily LEO Payouts to Delegators
Posted Using LeoFinance Beta
---
---