MY PANSIES SPRING 2021

Hey Guys,
The sun finally came out again after few rainy days, so I couldn't help myself and some photos of my pansies. Although I wasn't planning to post anything until after my grandson's BD here I am with these cuties.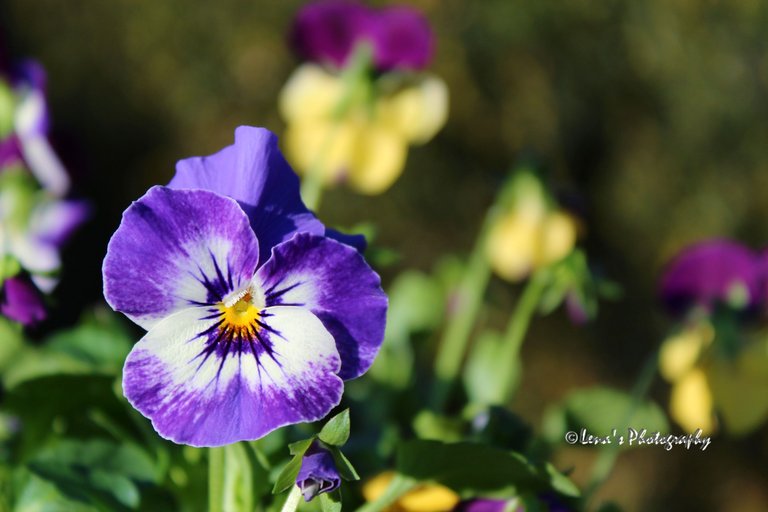 I try to buy them every year in early spring and keep them on my window until the weather gets warmer. Today was only 7C, and tomorrow should be 17C, but on Thursday back to 0C. Well what do you expect, I live in Canada, lol.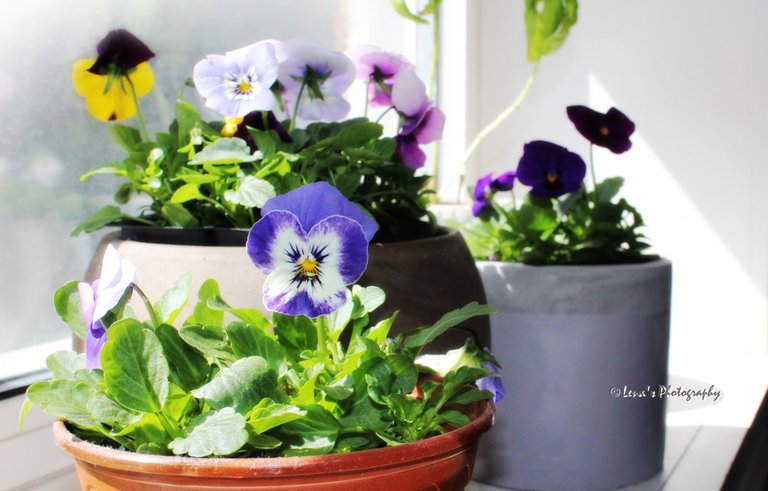 Unfortunately,taking photos on the window did not turn too well, so I decided to go outside. The photos look like is nice and warm but it wasn't. I was actulay wearing a winter jacket. Nevertheless, I enjoyed the sun and I am happy with the photos.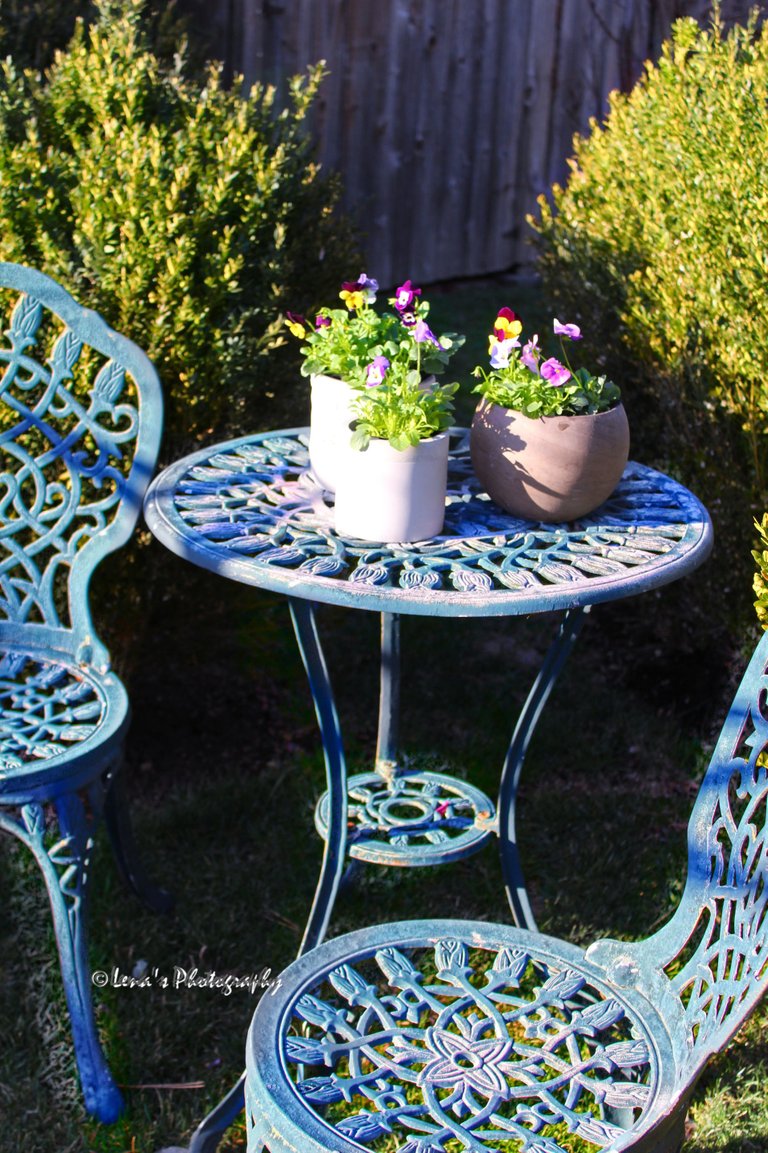 This old bistro table set survived many winters, but I like the rustic look.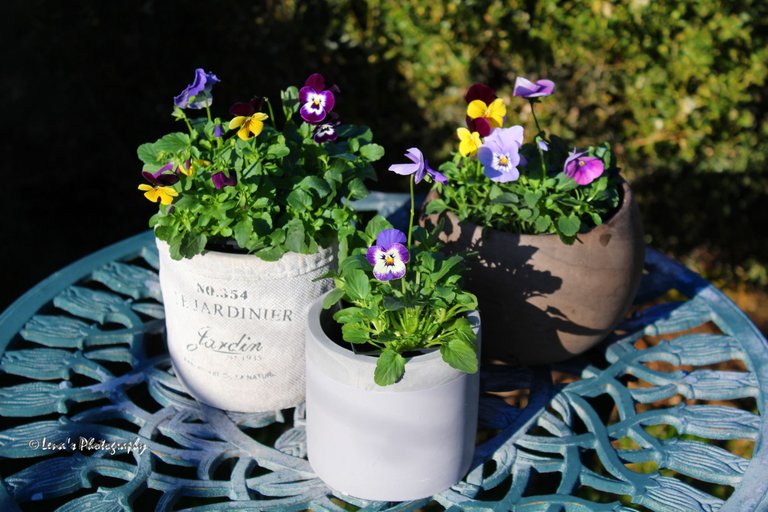 Soon as the days are nice and sunny, I leave my pansies outside, on this table. But for now they have to go back inside.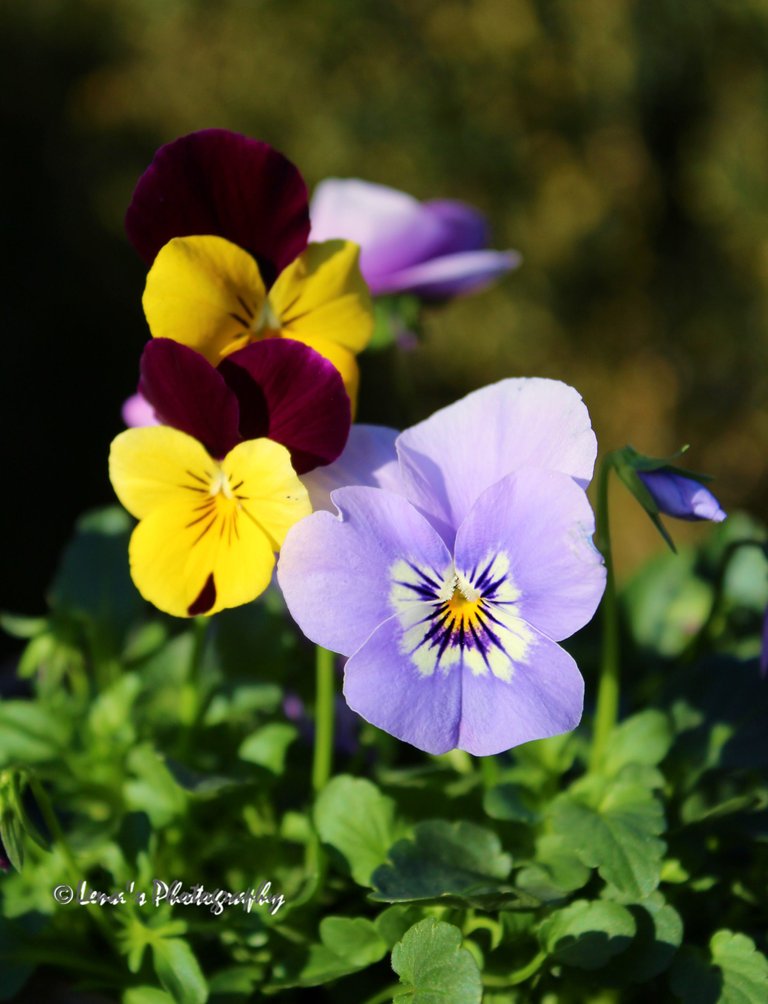 As you may know, they are annuals and we do not expect them to come back the next year. Therefore most people keep them in pots and so do I. But how surprised I was when they started growing between stone tiles on the patio.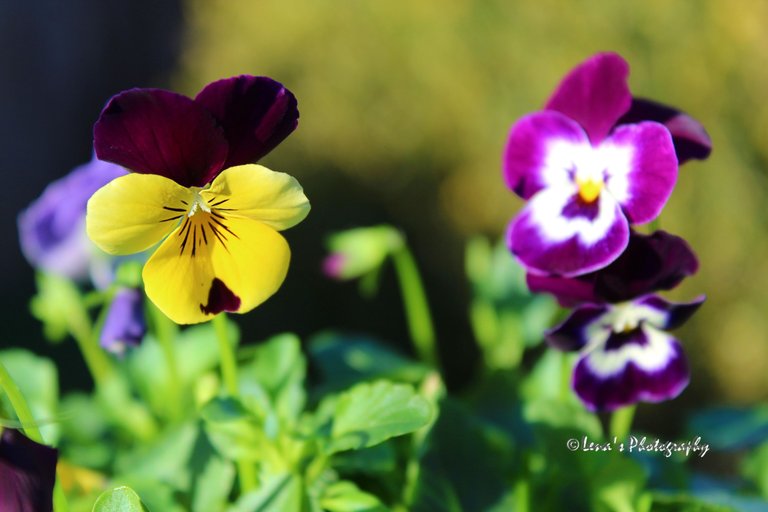 Well, this table is usually on the patio and not here on the grass. Clearly, the dead flowers fell down trough the holes of the table and landed between the cracks. But how they survived the cold winter that year is a mystery.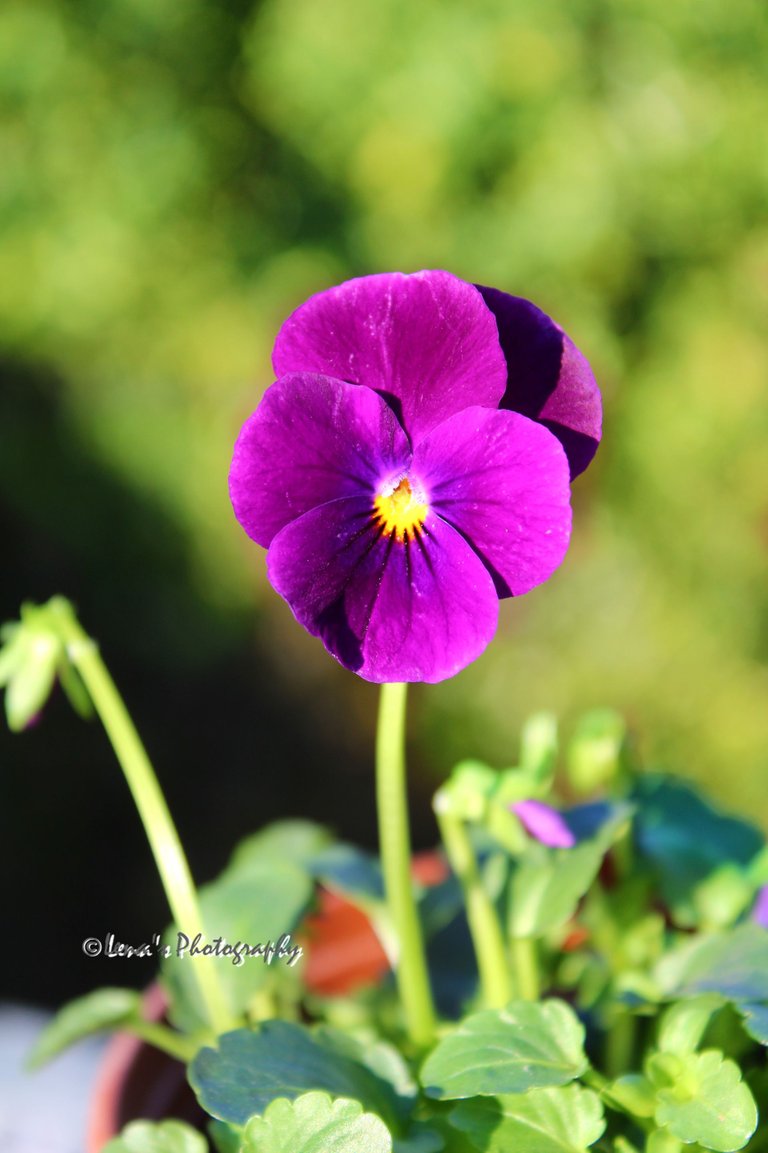 Anyway, I took a small knife and carefully puled them out and planted them into a garden bed. Now I am curious what will happen this year, I will keep you posted, so if you like pansies, stay tuned.
Yet, before I go, I have few more photos of larger pansies I took last year.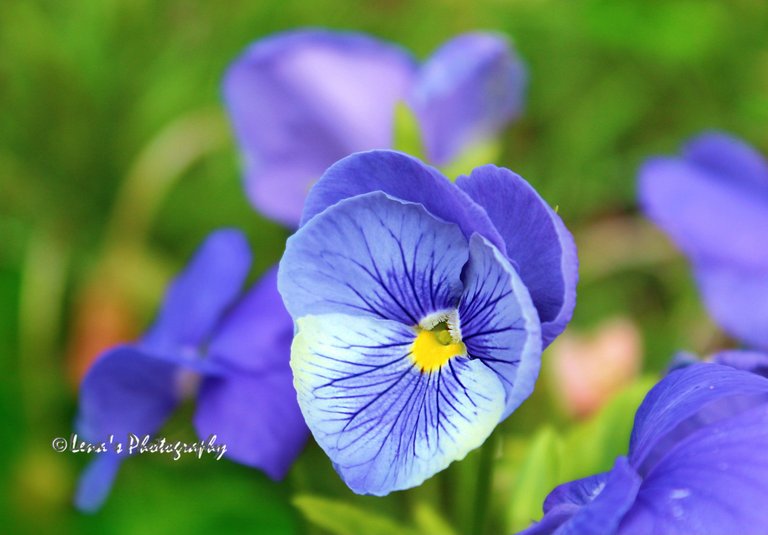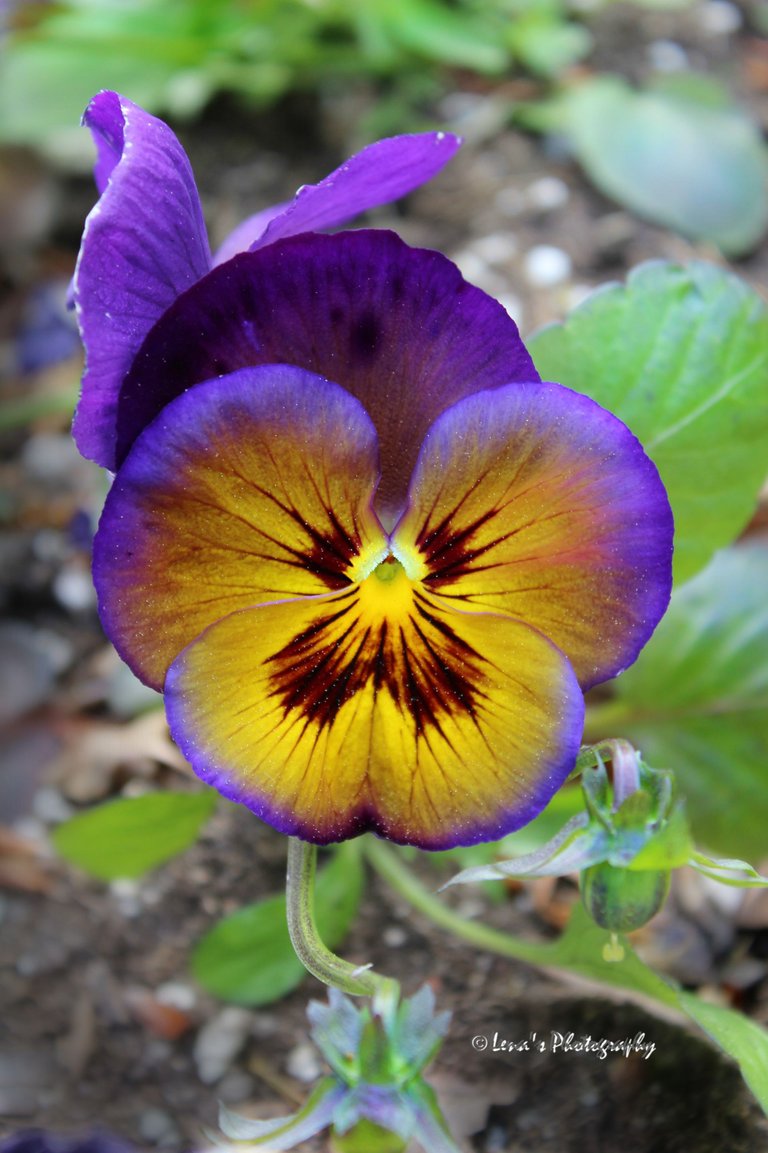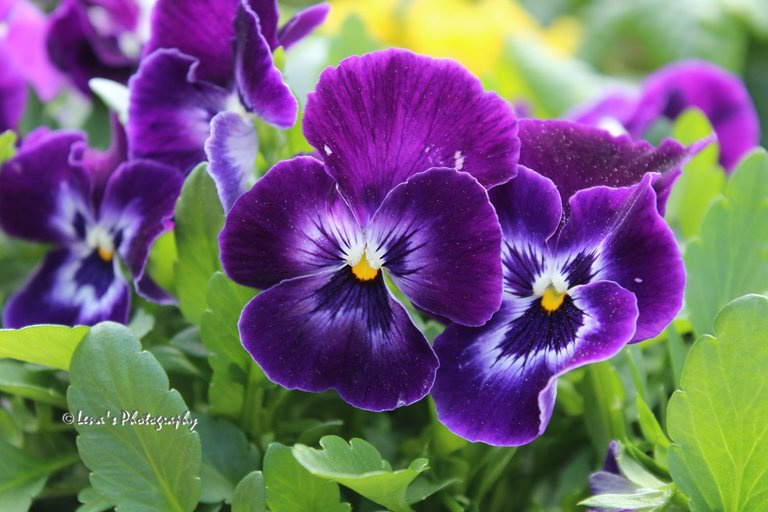 By the way, they are edible flours and you can add them to your salads or smoothies. I personally would feel bad eating them lol, but I occasionally use them to decorate desserts. They make everything prettier and I am actually planing to do that with my new dessert recipe. However, here is one example of photo I took in the past for EASTER RAW TART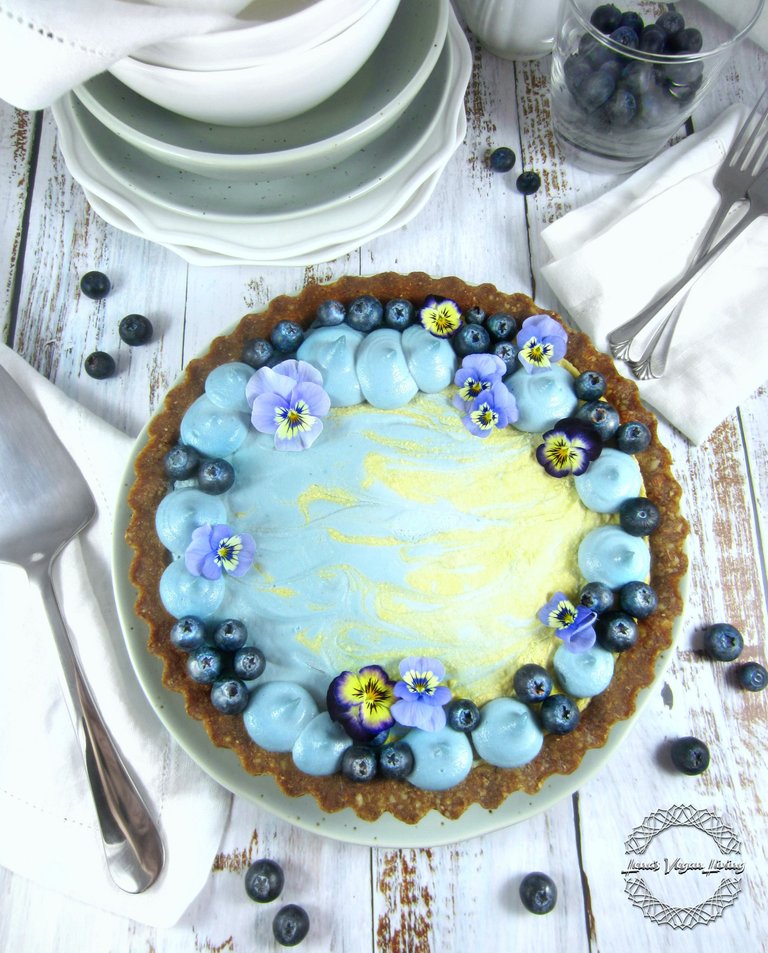 Thank you for visiting

---
---