FRUITS AND VEGGIES MONDAY 🍒 🍌🍑🌿🍍🍓

Hello my Dearest Foodies,
🌈Welcome to Fruits and Veggies Monday, the contest where rain or shine we are still guaranteed a rainbow of beautiful fruits and veggies!🌈
Happy Monday everyone! I hope you had a wonderful weekend and now you are ready to present us with your delicious creations!
I made this delicious cake for my daughter's Birthday last week. We were both actually celebrating our birthdays because she is born on May 19th and I am on 16th. Therefore I would like to apologise for being absent last week.
I wish you an amazing week and stay safe 🍒🍌🍑🌿🍍🍓🍇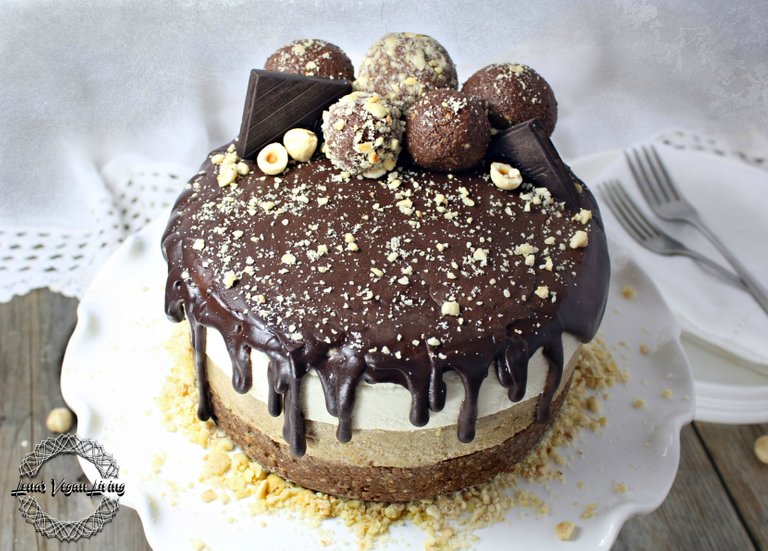 CHOCOLATE HAZELNUT CAKE
Triple Layered Chocolate Hazelnut Cake, almost Raw
Vegan – Gluten Free – Refined Sugar Free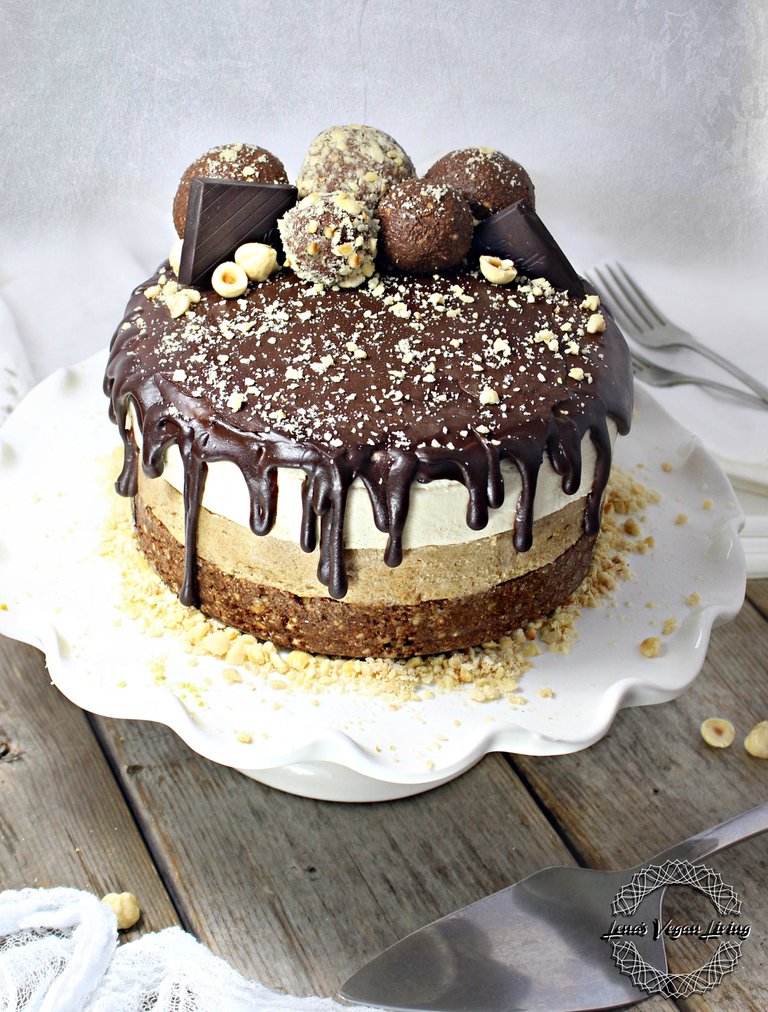 Saturday, the May 16th, my younger daughter took few photos and videos of me blowing the candles with the boys. These are delicious vegan raw mini cakes she bought for my BD. They were really yummy. Unfortunately, Felipe runaway, sooner and he s only in the vireos, but not in this photo. My darling Nicholas is always more patient with me and camera. But he has the quarantine haircut that his dad gave him, lol. Usually he goes to a hairdresser. Oh well, he is cute anyway.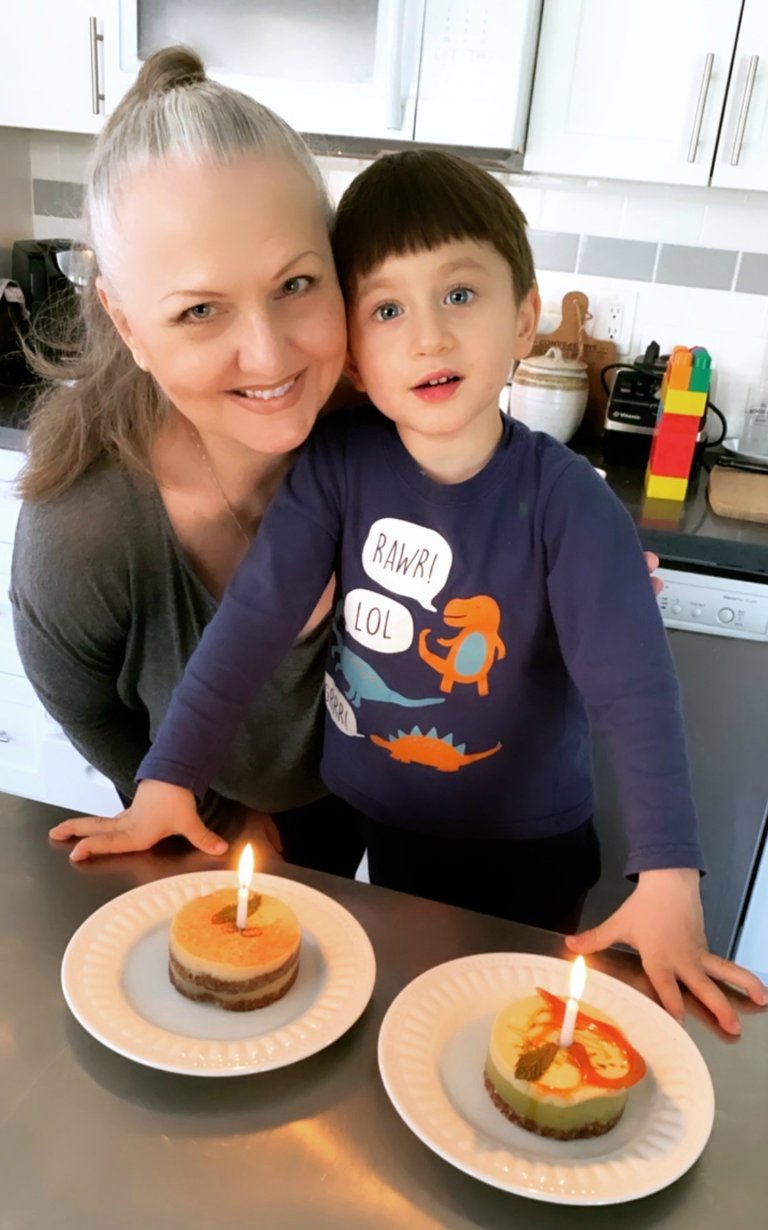 After that, my daughter's took me on a wonderful hike to see a BORER'S FALLS in Hamilton. Although, everything is officially closed, there is a way how to get in, lol.
The main thing was that I truly enjoyed to be in the nature after our long Canadian winter! Breeding the fresh air and seeing the nature waking up was the best gift I could ever ask for. Altough some areas were really steep and I am out of shape, lol. Well I survived and made all the way to top!!! The view was magnificent!!!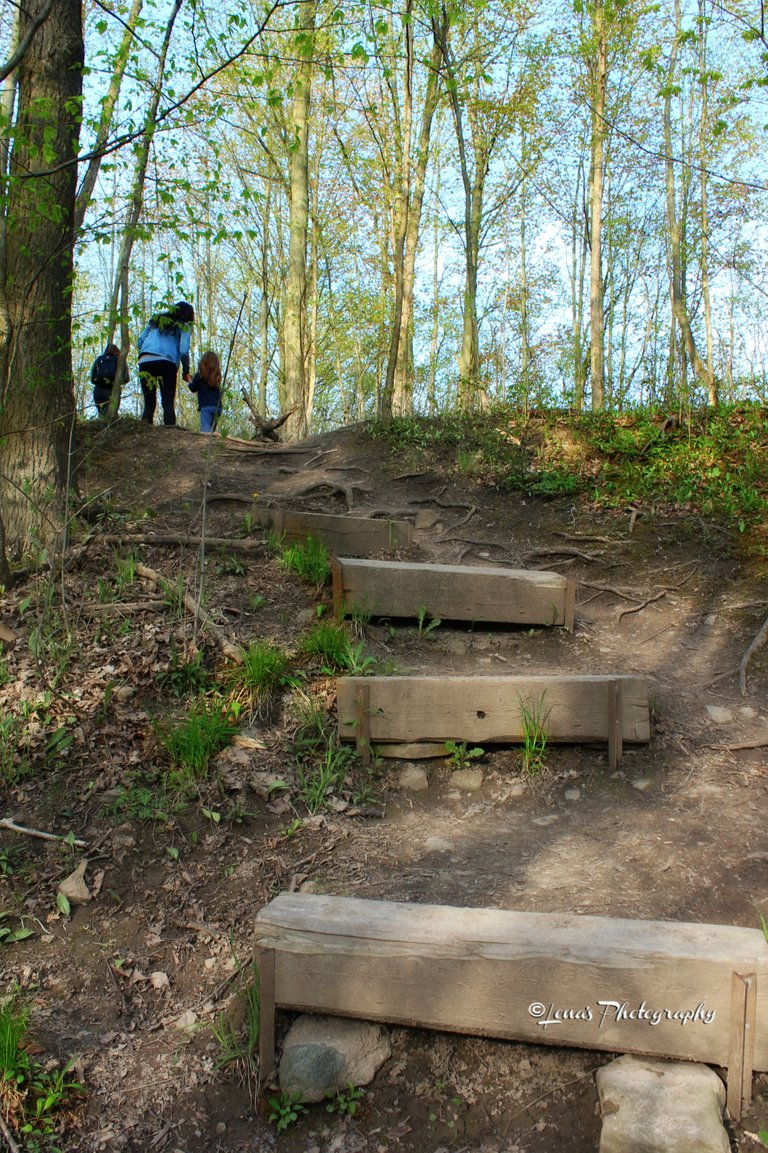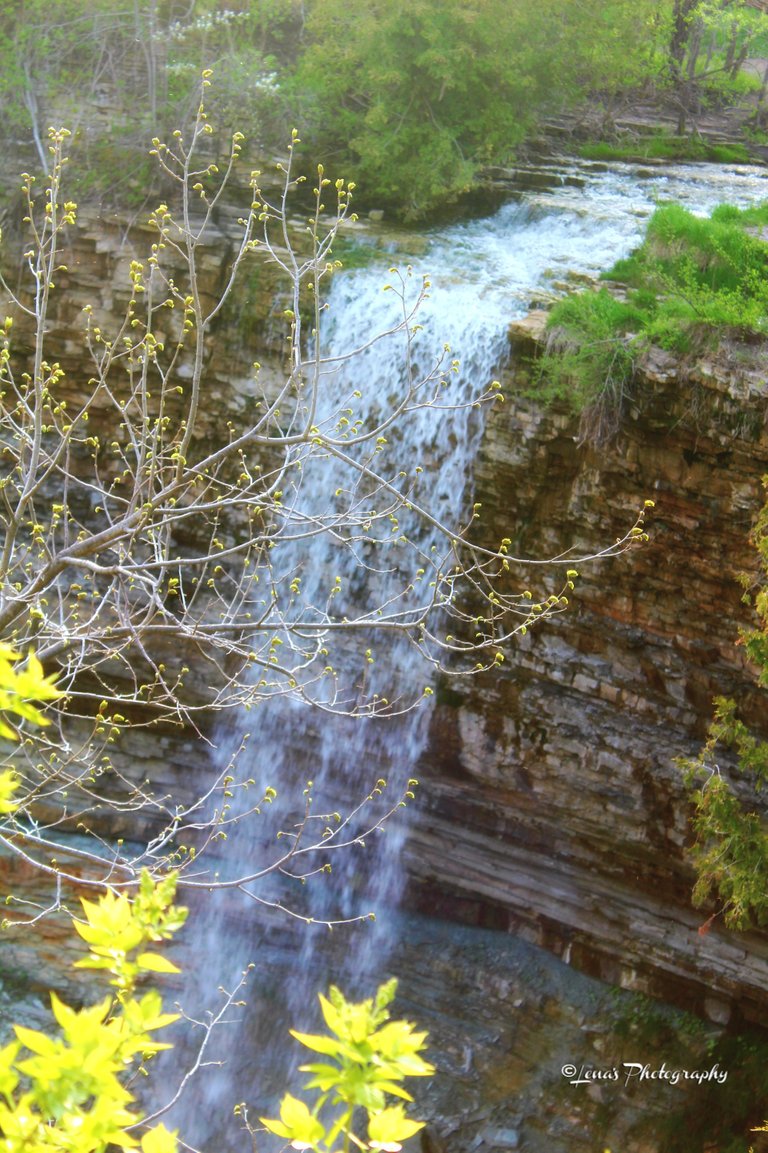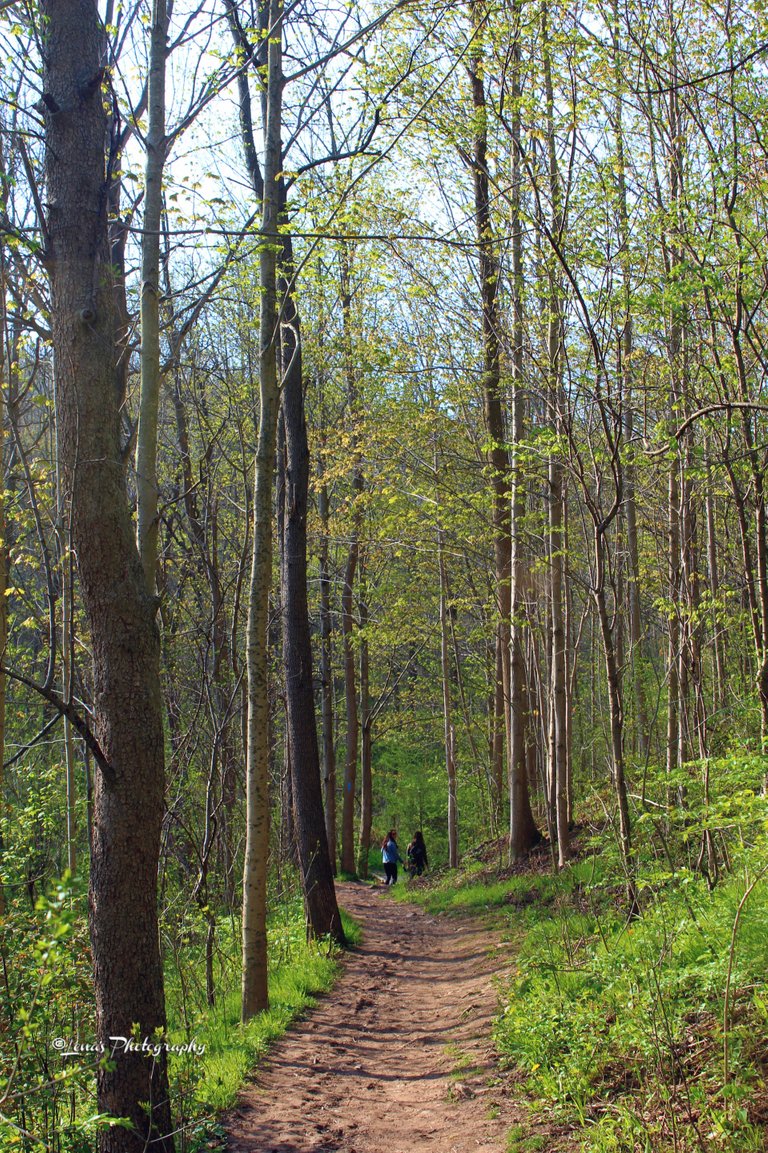 Thank you so much for visiting and I am waiting with anticipation to see what have you prepared for us this week 🍒🍌🍑🌿🍍🍓🍇
Big thanks to @barbara-orenya, the wonderful artist and creator of the lovely Wonkies and all the generous curators 🍒🍌🍑🌿🍍🍓🍇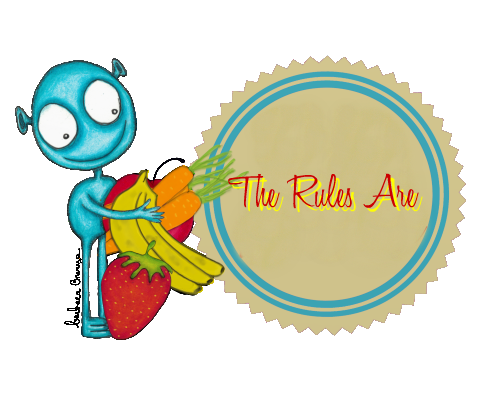 THE RULES ARE:
FRUITS & VEGGIES MONDAY by @lenasveganliving
ALL ANIMAL PRODUCTS ARE PROHIBITED:
DAIRY, EGGS, FISH, SEAFOOD, MEAT
• Take and post at least 3 photos of fruits and vegetables. (It can be variety or just one kind from the garden, supermarket or anywhere you wish, PLANT BASED/VEGAN RECIPES ARE WELCOMED).
• One entry only!!!
• PLEASE MAKE SURE THE ENTRY IS 100% ORIGINAL CONTENT!!! (images and text)
• Text must be at least 100 words.
• Use hashtag #fruitsandveggiesmonday
• Mention the creator @lenasveganliving and the title FRUITS AND VEGGIES MONDAY
• Make sure you post your entry no later than Tuesday morning Toronto time.
For additional details on posting, check out the Cheat Sheet by @plantstoplanks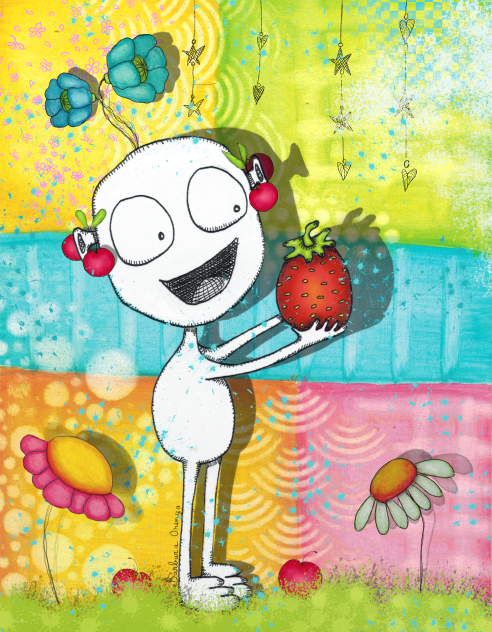 For more recipes, please visit www.lenasveganliving.ca 🍒🍌🍑🌿🍍🍓🍇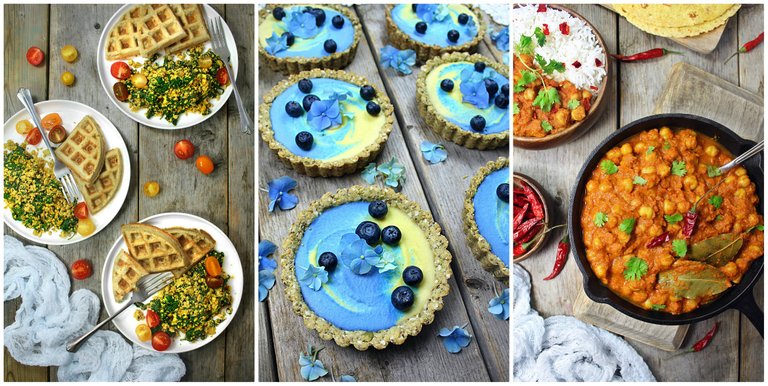 ---
---