Stages of Maturity - Raging Reds
Capturing several beautiful blooms in this bush, all of the stages of bloom.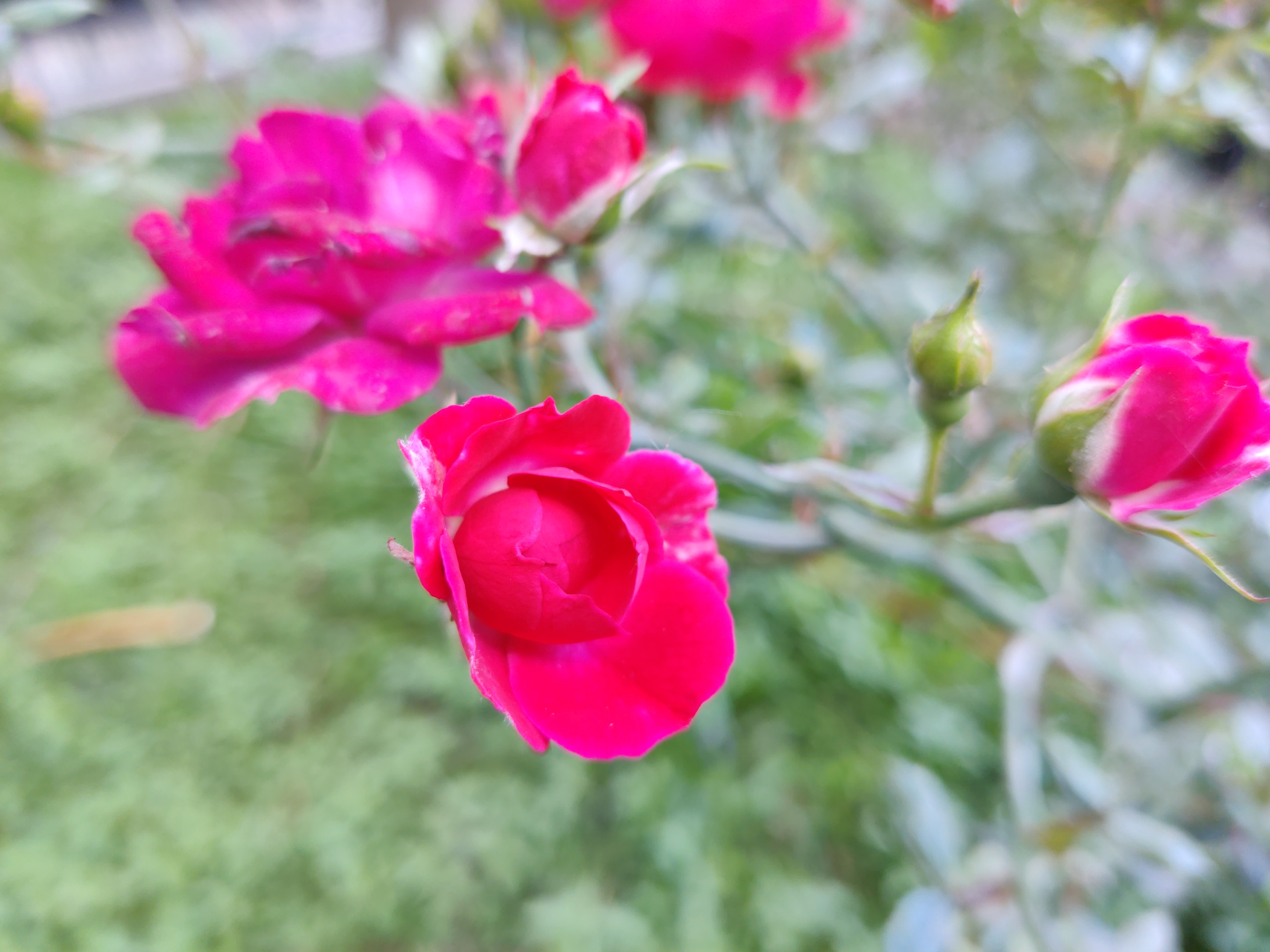 I got this bud as it opened.
---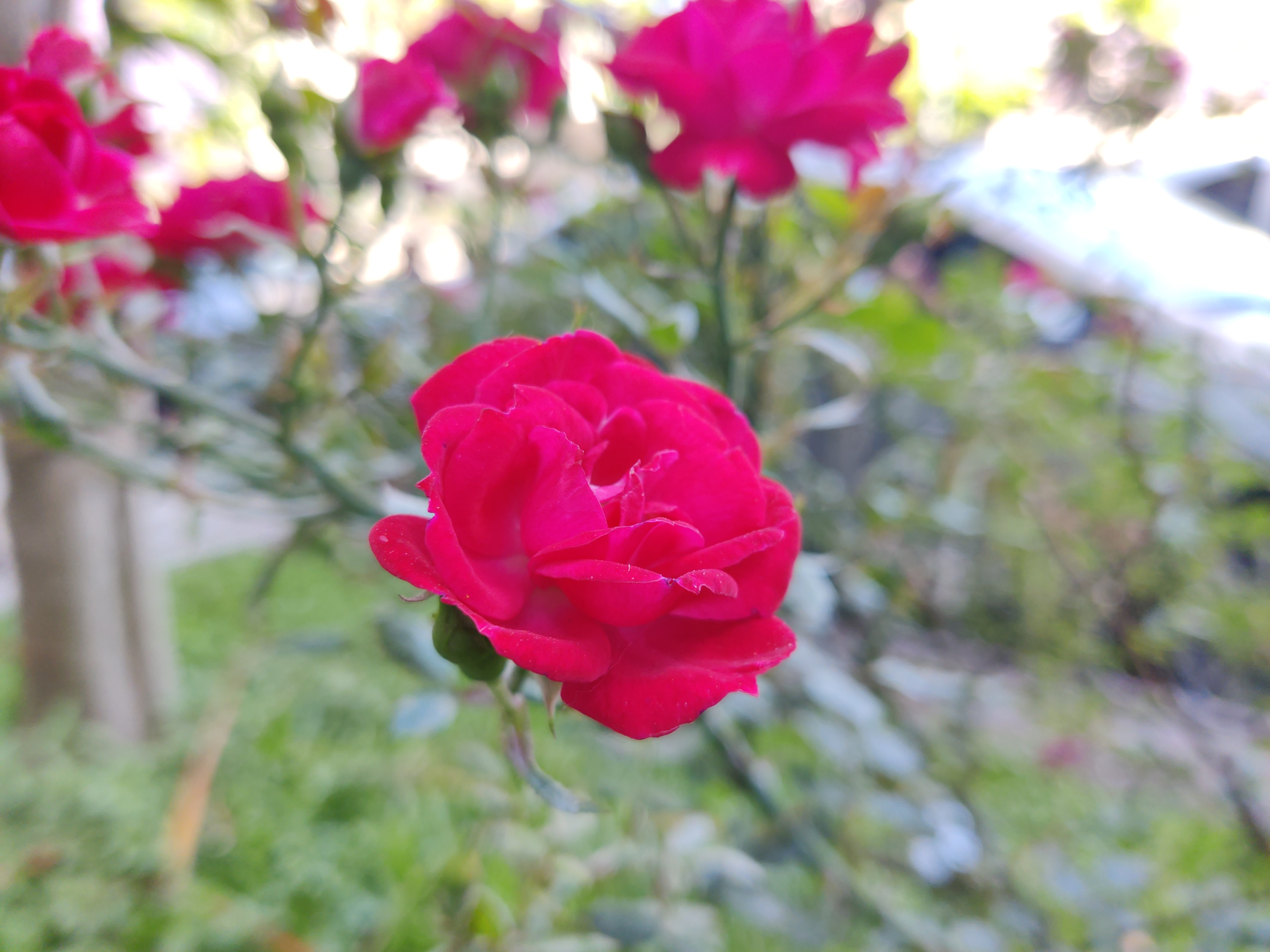 Then the flower before it is fully open.
---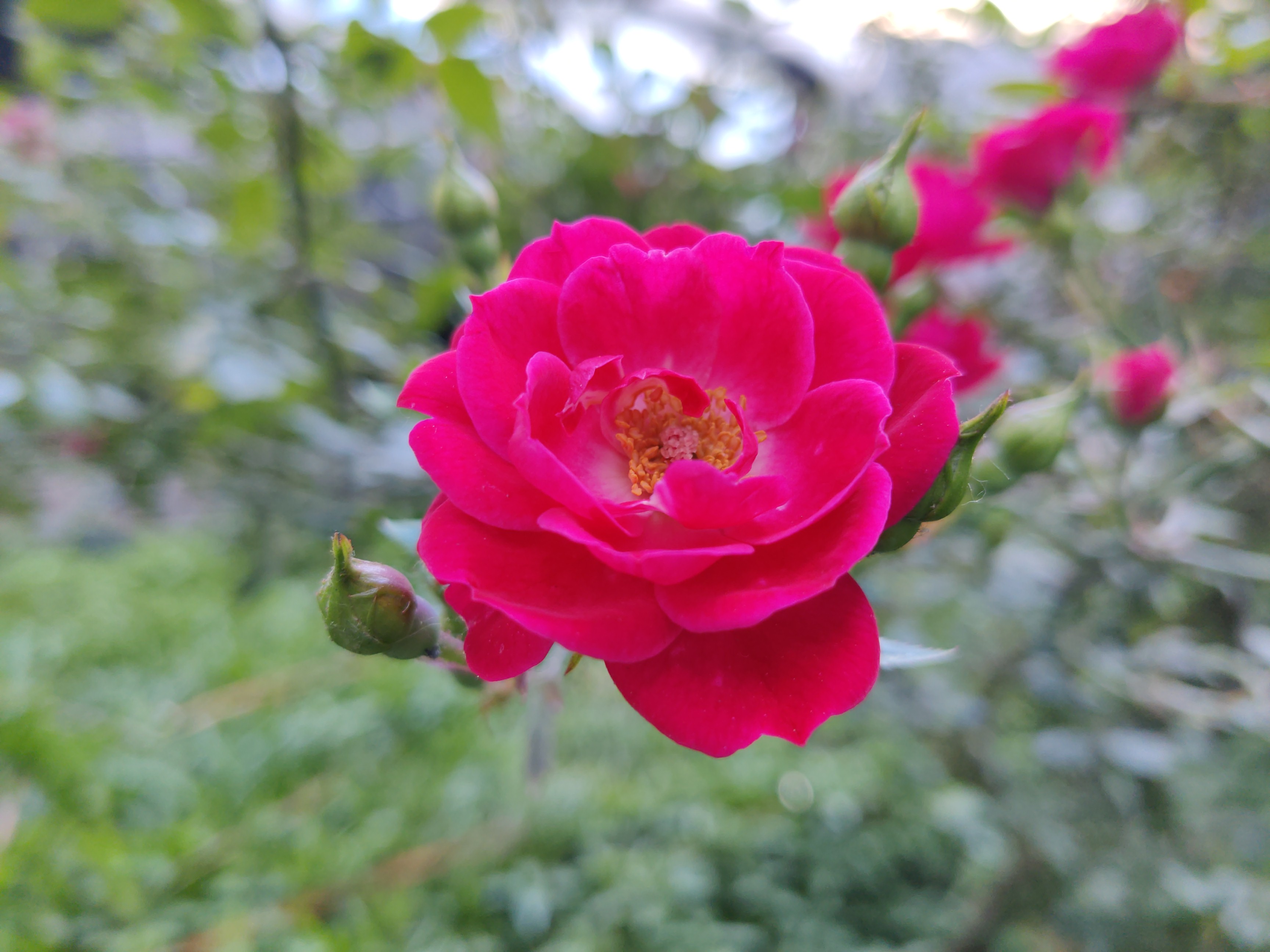 ...and finally the fully opened bee pleaser for those interested in pollen. Eye candy for those who appreciate nature and its beauty. I am not sure if this makes a difference to you, but I decided not to crop these or use any filters on them. I really want you to see what I saw in all its glory.
---
---