THE MURDER OF SAN / DEADLY ENCOUNTERS // EL ASESINATO DE SAN / ENCUENTROS MORTALES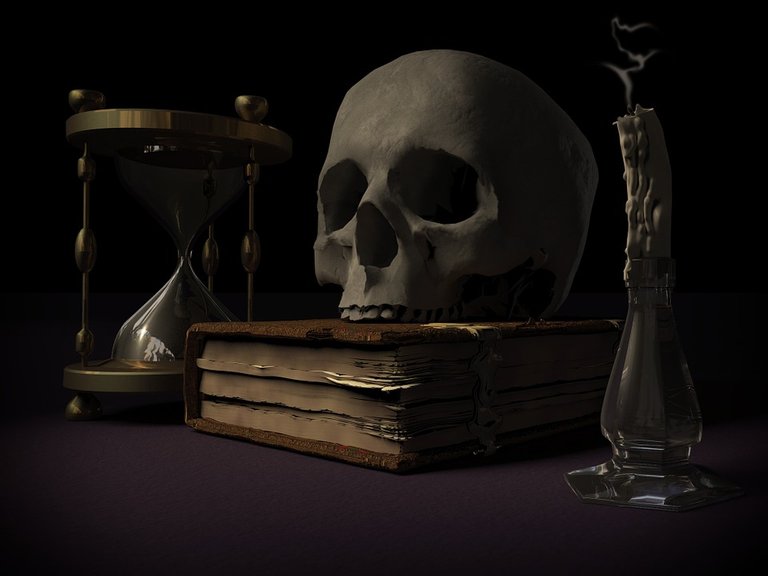 Imagen de Reimund Bertrams en Pixabay
I have been married for four months now, everything has been going at a good pace, I found a job in a local newspaper, where I work looking for news that attract the public to read the daily editions, I have documented many events, fires, murders, robberies, weddings, and street and professional fights.
Ya tengo cuatro meses de casado, todo ha marchado a su ritmo con buen pie, encontré un empleo en un periódico local, donde me desempeño en buscar noticias que atraigan al público para leer las ediciones diarias, he documentado muchos acontecimientos, incendios, asesinatos, robos, bodas y peleas callejeras y profesionales.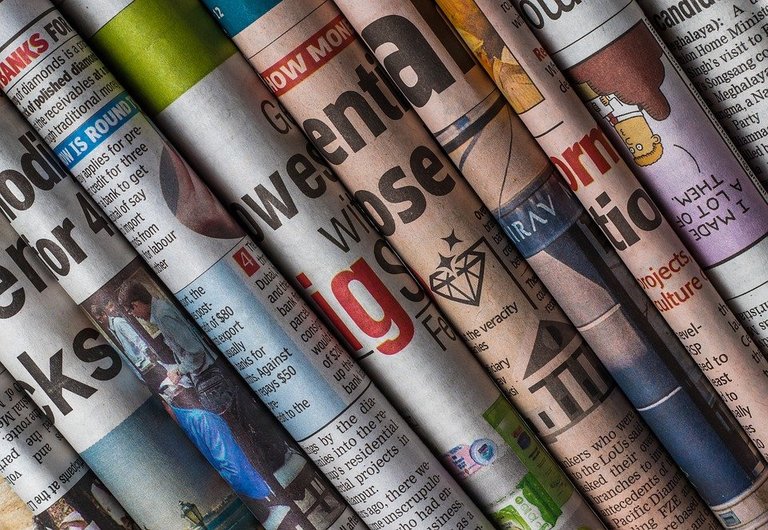 Imagen de Mahesh Patel en Pixabay
My former neighbor whom I commissioned to go around the house where San died, has told me that several strange events have happened, the new owners placed a watchman, who appeared dead of a heart attack, then another one took his place and appeared with his aortic vein cut by claws between his neck, a third one ran away terrified one night and nobody wants to work there anymore. The house looks grim and they have already authorized its demolition, it will be in two weeks.
Mi antiguo vecino al que comisioné para que diera vueltas a la casa donde murió san, me ha contado que han sucedido varios eventos extraños, los nuevos dueños colocaron un vigilante, el cual apareció muerto de un infarto, luego otro ocupo su puesto y apareció con su vena aorta cortada por unas garras entre su cuello, un tercero huyó despavorido una noche y ya nadie quiere trabajar allí. La casa se ve lúgubre y ya autorizaron su demolición, será dentro de dos semanas.
Imagen de ArtTower en Pixabay
Based on all this information I created an article about the house of shadows and the deadly encounters that are supposed to have happened there, which was very well received, so much so that my editor authorized me to go with all expenses paid to photograph and document the house before it was demolished. Well I knew it, sooner or later I had to face my fears, I refused to cover the news, but they were very clear: "You are going to do your job or you are out of here".
My wife cannot accompany me, her work prevents her, I will return to my youth home, where I lived many years, I will face the ghost of san, it is my biggest fear, nightmares disturbed my mind again, the good thing is that I will stay in a hotel, I will only go to take pictures and notes, preferably during the day....
The trip was smooth, in the plane there was very good attention, the hotel that was assigned to me is four stars, it has an excellent view of the city, I will only be two days, I will try to document the best possible, I feel an internal fear that I do not want to give it freedom, otherwise I would go crazy.
En base a toda esta información cree un artículo referente a la casa de las sombras y los encuentros mortales que se supone han sucedido allí, el cual tuvo mucha aceptación, ¡Tanto!... que mi editor me autorizo a ir con todos los gastos pagos a fotografiar y documentar la casa, antes que la derriben. Bien yo lo sabía, tarde o temprano debía enfrentar mis miedos, me negué a cubrir la noticia, pero fueron muy claros: "Vas a cumplir con tu trabajo o te vas de aquí"
Mi esposa no puede acompañarme, su trabajo se lo impide, regresare a mi casa de juventud, donde viví muchos años, me enfrentare con el fantasma de san, es mi temor más grande, las pesadillas volvieron a perturbar mi mente, lo bueno es que me quedare en un hotel, solo iré a tomar fotografías y apuntes, preferiblemente de día…
El viaje estuvo suave, en el avión hubo muy buena atención, el hotel que me asignaron es de cuatro estrellas, tiene una excelente vista a la ciudad, solo estaré dos días, tratare de documentar lo mejor posible, siento un miedo interno que no deseo darle soltura, de lo contrario me enloquecería.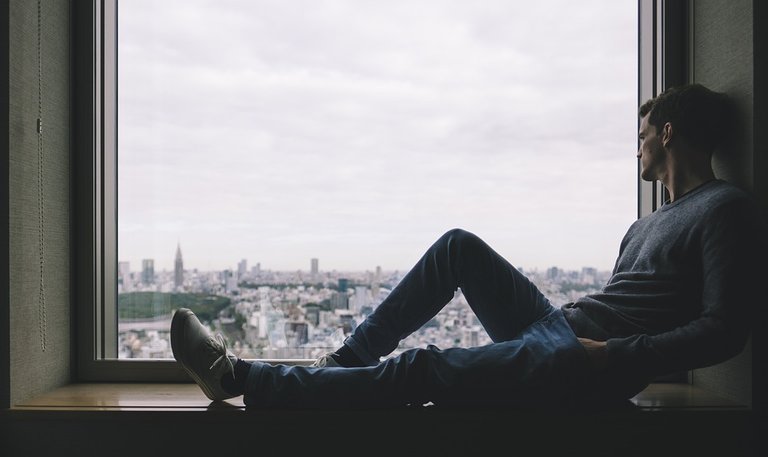 Imagen de Pexels en Pixabay
I have arrived at my old house, it really looks gloomy, it seems abandoned for years, people pass by the front sidewalk avoiding to pass by the side of the house, there must be a kind of collective fear, the stories are increasing and mythologizing as they pass from one person to another, there is no doubt about that.
I am entering with my tape recorder in my hand, I will describe what I see, I have my camera ready to eternalize memories, the grass is abundant, there is mold on the walls, yellow ribbons prohibiting the passage are everywhere, they are a first warning that I should leave, but my economic stability depends on this report.
He llegado a mi antigua casa, en verdad se ve lúgubre, pareciera abandonada por años, las personas pasan por la acera del frente evitando pasar por un costado de la casa, debe haber una especie de miedo colectivo, los cuentos se van acrecentando y mitificando a medida que pasan de una persona a otra, de eso no existe duda.
Estoy entrando con mi grabadora en la mano, describiré lo que vea, mi cámara fotográfica la tengo preparada para eternizar recuerdos, la hierba es abundante, hay moho en las paredes, cintas amarillas prohibiendo el paso están por todos lados, son una primera advertencia de que debiera irme, pero mi estabilidad económica depende de este reportaje.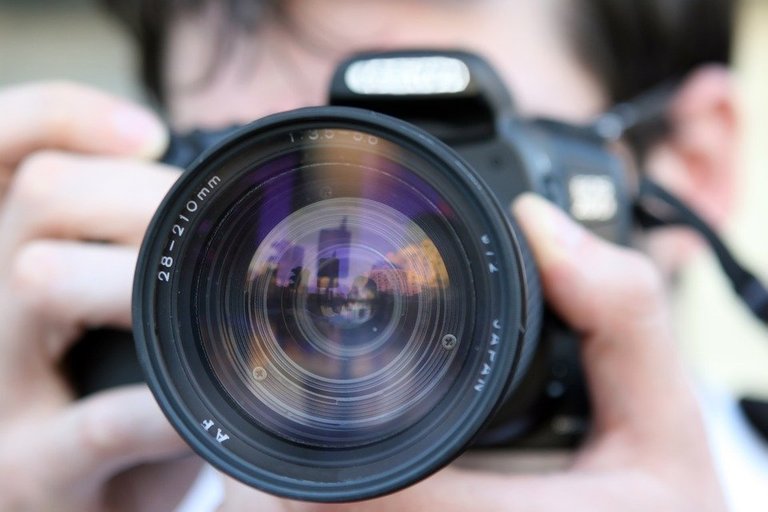 Imagen de Shutterbug75 en Pixabay
Undoubtedly there is an air of invisible evil in the air, I cannot describe the fear in my heart, my senses are alert, my ears are shocked by any noise, accelerating my heartbeat. I have arrived at the courtyard where the cross that identifies the place where Sam's body lies, I took several shots throughout my journey, my hair has not ceased to be bristling, it seemed to me suddenly, perceive the crossing from one place to another of shadows.
Sin lugar a dudas se respira un aire de maldad invisible, no puedo describir el temor de mi corazón, mis sentidos están alerta, mis oídos se escandalizan con cualquier ruido, acelerando mis latidos. He llegado al patio donde está la cruz que identifica el lugar donde yace el cuerpo de Sam, realice varias tomas durante todo mi recorrido, mis bellos no han dejado de estar erizados, me ha parecido repentinamente, percibir el cruce de un lugar a otro de sombras.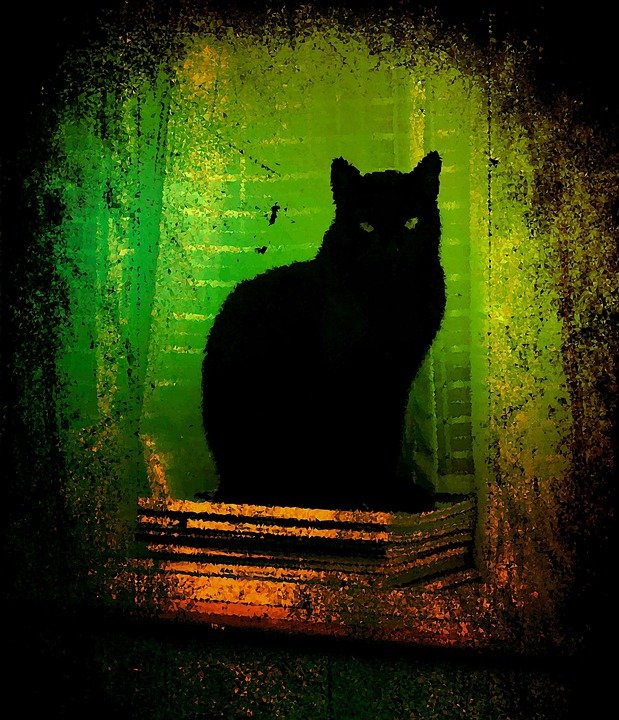 Imagen de KLAU2018 en Pixabay
I encourage myself, you should not lose control imagining unreal things, but I know very well, that something out of the ordinary has or is happening here, my curiosity begins to run through my thoughts looking for a logic, a reason for this inexplicable event, Then! I remembered a night a couple of years ago when some friends visited me, after a few drinks we played Ouija...
Yo mismo me doy ánimo, no debes perder el control imaginando cosas irreales, pero sé muy bien, que algo fuera de lo normal ha o está ocurriendo aquí, mi curiosidad comienza a recorrer pensamientos buscando una lógica, un porqué de este suceso tan inexplicable, ¡Entonces! recordé una noche de un par de años atrás que me visitaron unos amigos, luego de unos tragos jugamos a la Ouija…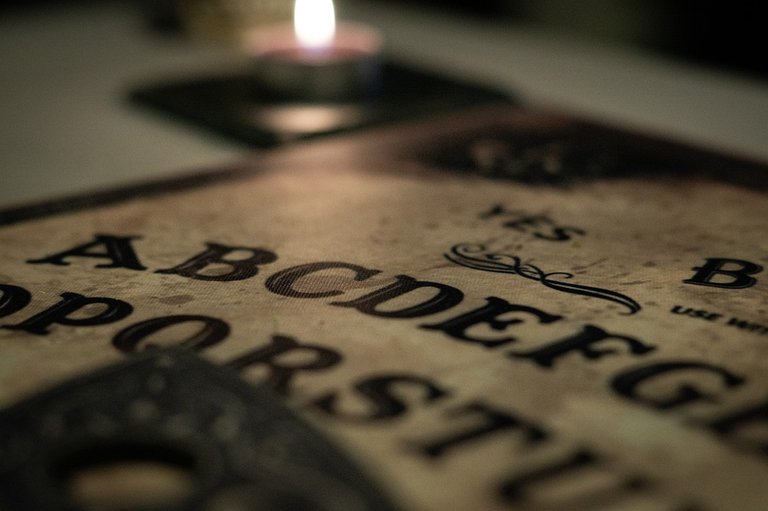 Imagen de Amy_Gillard en Pixabay
This chapter is not so clear to me, the mental lapses caused by alcohol erase scenes of that day, but I will look for those friends to make me remember what happened the day we summoned spirits.
Este capítulo no lo tengo tan claro, las lagunas mentales que causa el alcohol, borran escenas de aquel día, pero buscare a esos amigos para que me hagan recordar que sucedió el día en que invocamos espíritus.
---
Since I started in Hive I am developing this story, if you want to follow it from the beginning I invite you to follow the following link EL ASESINATO DE SAN - MI MASCOTA QUERIDA EL ASESINATO DE SAN - CONOCIENDO AL CULPABLE - PARTE 2 (ENG)(SPA) EL ASESINATO DE SAN / EL FANTASMA EL ASESINATO DE SAN / BUSCANDO EL FANTASMA (ENG)(ESP) EL ASESINATO DE SAN / LA MUDANZA (ESP)(ENG) THE MURDER OF SAN / SHADOWS IN THE HOUSE // EL ASESINATO DE SAN / SOMBRAS EN LA CASA
Desde que comence en Hive estoy desarrollando estea historia, si deseas seguirla desde el principio te invito a seguir el siguiente enlace EL ASESINATO DE SAN - MI MASCOTA QUERIDA EL ASESINATO DE SAN - CONOCIENDO AL CULPABLE - PARTE 2 (ENG)(SPA) EL ASESINATO DE SAN / EL FANTASMA EL ASESINATO DE SAN / BUSCANDO EL FANTASMA (ENG)(ESP) EL ASESINATO DE SAN / LA MUDANZA (ESP)(ENG) THE MURDER OF SAN / SHADOWS IN THE HOUSE // EL ASESINATO DE SAN / SOMBRAS EN LA CASA
All images belong to pixabay.
Use the free translator DeepL.
Todas las imagenes pertenecen a pixabay.
Utilice el traductor gratuito DeepL.
---
---