INICIATIVA MI TOP FIVE 2022 GOALS / SUEÑOS DESEADOS (ESP)(ENG)
LA MIEL ES MUY SABROSA PERO EN EXCESO EMPALAGA
HONEY IS VERY TASTY BUT TOO MUCH OF IT IS CLOYING
Saludos amigos de Hive, hoy deseo participar en esta iniciativa de @holos-lotus y @miriannalis, fui invitado por @yenmendt Analizando el dicho que comienza en mi blog, podemos deducir que todo debe tener una medida, ya que las cosas en exceso nos traerá de alguna manera u otra, disgustos o insatisfacciones, muchos pueden tener dinero y solo eso, así la vida no es feliz, no puedes comprar el amor sincero, el amigo leal, la salud, la paz espiritual, el tiempo, podrás tener comodidad, pero no un hogar donde el cariño dependa del afecto y no del cuanto me darás.
Todos deseamos riquezas, "Pero" sin esfuerzo, es allí donde radica el problema de nuestra sociedad, quienes nos gobiernan buscan saciar sus más inusuales fantasías, que van desde comerse un caramelo en Dubái a viajar a la luna y sacarse una foto allí.
Greetings friends of Hive, today I want to participate in this initiative of @holos-lotus and @miriannalis, I was invited by @yenmendt Analyzing the saying that begins in my blog, we can deduce that everything must have a measure, since things in excess will bring us in some way or another, displeasure or dissatisfaction, many can have money and only that, so life is not happy, you can not buy sincere love, loyal friend, health, spiritual peace, time, you can have comfort, but not a home where affection depends on affection and not how much you will give me.
We all desire riches, "But" without effort, that is where the problem of our society lies, those who govern us seek to satiate their most unusual fantasies, ranging from eating a candy in Dubai to traveling to the moon and having their picture taken there.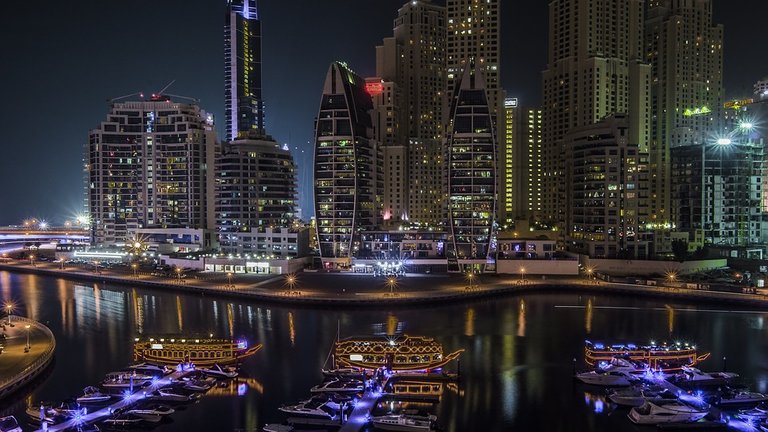 Imagen de Ian Watts en Pixabay
Esta demás decir que la malversación de fondos es descomunal, en muchos lugares (Para no entrar en detalles) Por ello la pobreza se multiplica a pasos acelerados día a día. Si yo tuviera el dinero suficiente para abrir una Universidad para políticos, que se formen en economía, gerencia, administración, contaduría, relaciones humanas, moral, ética y buenas costumbres, lealtad y condescendencia al prójimo, con principios cristianos y libres de vicios del mundo. Estoy más que seguro que el giro que darían los países, en especial los latinos, seria notable.
It goes without saying that the embezzlement of funds is enormous in many places (not to go into details), which is why poverty is multiplying by leaps and bounds day by day. If I had enough money to open a University for politicians, to be trained in economics, management, administration, accounting, human relations, morals, ethics and good manners, loyalty and condescension to others, with Christian principles and free from the vices of the world. I am more than sure that the turn that the countries, especially the Latin ones, would make would be remarkable.

Imagen de Pexels en Pixabay
Luego invertiría en escuelas de capacitación ciudadana, donde se les inculcaría desde niños, a cómo administrar su dinero, a cuidar el medio ambiente utilizando energías alternas como la solar por ejemplo, reciclar y reutilizar materiales de desperdicio, a no contaminar, a ahorrar los recursos naturales renovables y no renovables, a servir con ánimo al prójimo, a respetar las diferencias culturales, sociales, religiosas y políticas de cada parte del mundo, no incentivaría la competencia para ser el mejor, estimularía la colaboración mutua, para crecer juntos en los proyectos o ideas que nos planteemos a desarrollar, la paz comienza sin la competencia. Aunque el individuo trae sus propias ideas y virtudes, es de entenderlo y aceptarlo, pero su invención debe ser de beneficio para todos, como los medicamentos por ejemplo.
Haria campañas para incentivar a los millonarios a que se fijen más en la vida del planeta para sustentarla, en vez de que inviertan en conocer otros mundos, donde talvez no encuentren nada.
Then I would invest in citizen training schools, where they would be taught from childhood, how to manage their money, to take care of the environment using alternative energies such as solar energy for example, to recycle and reuse waste materials, not to pollute, to save renewable and non-renewable natural resources, I would not encourage competition to be the best, I would stimulate mutual collaboration, to grow together in the projects or ideas that we propose to develop, peace begins without competition. Although the individual brings his own ideas and virtues, it is to be understood and accepted, but his invention must be of benefit to all, like medicines for example.
I would campaign to encourage millionaires to pay more attention to the life of the planet to sustain it, instead of investing in other worlds, where they may not find anything.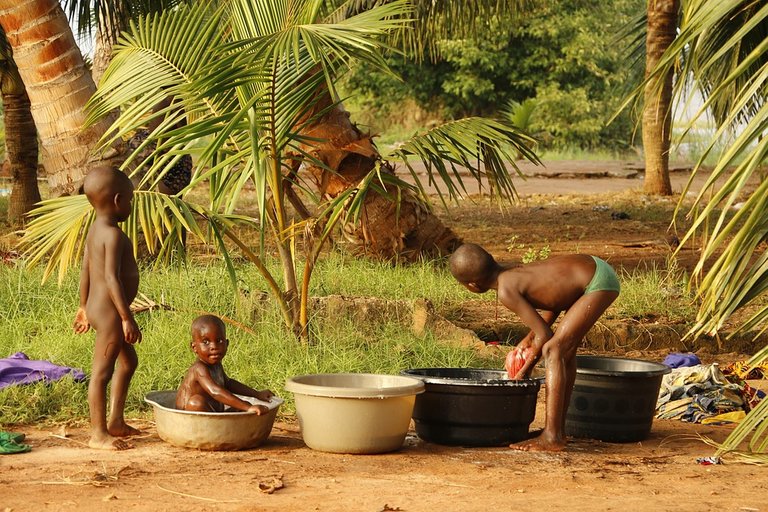 Imagen de Cassandra Duval en Pixabay
Si pudiera cumplir mis sueños personales, publicaría todos los libros que he escrito y los llevaría al cine, sería mi logro máximo, delegaría a los curadores de Hive un gran poder de votos para que recompensen a los buenos creadores, así ellos puedan vivir de ello (Su talento) y no tener que andar sobreviviendo con trabajos mediocres.
Sacaría de la pobreza a mis familiares, hermanos de la iglesia y amigos, no dándoles el pez, si no enseñándolos a pescar, con educación, capacitación, recursos e incentivos. (Ser autosuficientes)
Mis hijos estudiarían en lo que siempre han deseado, la mayor psicología, pero debió estudiar recursos humanos, era lo que estaba al alcance, el varón estudiaría ciencias forenses, nunca pude costeárselo, la tercera seria bailarina y cantante, y la menor seria dibujante y cantante.
If I could fulfill my personal dreams, I would publish all the books I have written and take them to the movies, it would be my ultimate achievement, I would delegate to the curators of Hive a great power of votes to reward the good creators, so they can live from it (their talent) and not have to survive with mediocre jobs.
I would lift my family members, church brothers and friends out of poverty, not by giving them the fish, but by teaching them how to fish, with education, training, resources and incentives. (To be self-sufficient)
My children would study what they have always wanted, the eldest would study psychology, but should have studied human resources, it was what was within reach, the boy would study forensic science, I could never afford it, the third would be a dancer and singer, and the youngest would be a cartoonist and singer.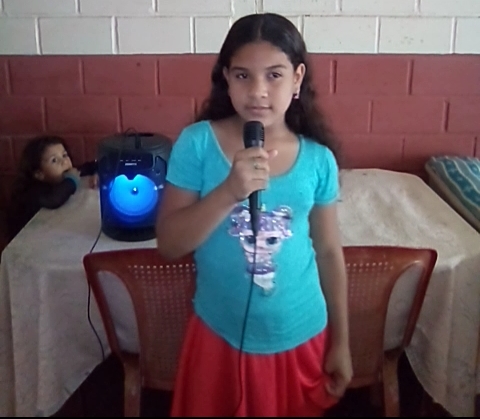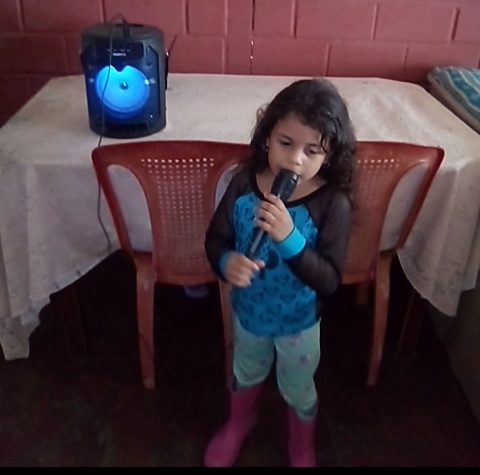 Mi esposa estudiaría contaduría cómodamente, sin tener que agarrar tres autobuses (Tendría su propio vehículo o chofer) y tendría dinero para su lunch, carencias que le toco vivir cuando abandono. Yo estudiaría cine para aprender a dirigir y producir lo que escribo.
Mi madre tendría la casa de sus sueños y todos nuestros familiares que han muerto, los reuniríamos en un gran panteón familiar, en un solo lugar digno y bello.
My wife would study accounting comfortably, without having to take three buses (she would have her own vehicle or driver) and she would have money for her lunch, which she had to live with when she left. I would study filmmaking to learn to direct and produce what I write.
My mother would have the house of her dreams and all our relatives who have died, we would gather them in a large family cemetery, in a single dignified and beautiful place.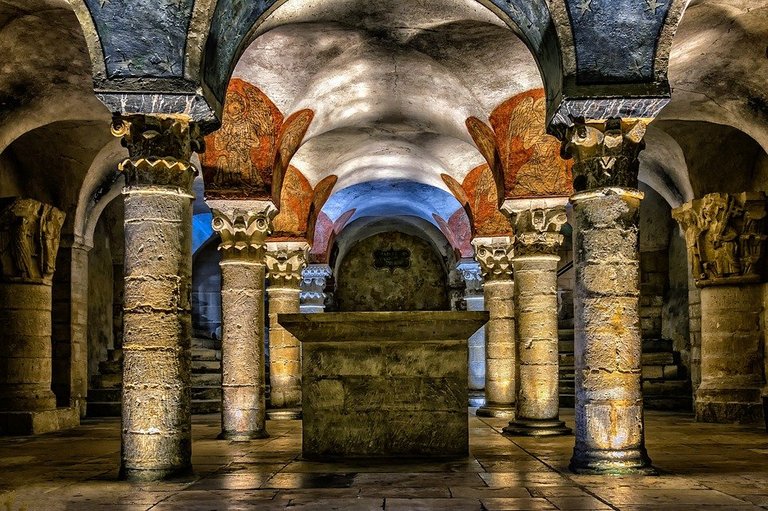 Imagen de Peter H en Pixabay
Bueno amigos de Hive ya soñé por un rato, si pudiera materializar todo esto, seria para un bien común:
Universidad para políticos. (Internacional) De aquí saldría la Motivación para los ricos donde aprendan a apreciar la vida del planeta.
Escuelas de capacitación ciudadana.
Estudiar mi grupo familiar y amigos (Incluyéndome) En lo que les motiva.
La casa de los sueños propia y la de mi madre.
Un panteón familiar donde todos serian recordados con sus fotos e historias personales.
Nota: No olvidaría delegar un gran porcentaje de dinero a Hive, para que mejore en gran manera sus compensaciones.
Invito a mis amigos @josecarrerag y @gladymar1973
Mientras tanto amigos seguiré con lo que existe, esperando que alguien tome algo positivo de aquí y lo lleve a cabo, son mis sueños e ideas que realizaría, si tuviera dinero y solo me quedaran cinco años de vida. Saludos a todos.
Well friends of Hive I have dreamed for a while, if I could materialize all this, it would be for the common good:
University for politicians. (International) Motivation for the rich where they learn to appreciate the life of the planet.
Citizen training schools.
Study my family and friends (including myself) in what motivates them.
My own and my mother's dream house.
A family pantheon where everyone would be remembered with their photos and personal stories.
Note: I would not forget to delegate a large percentage of money to Hive, to greatly improve their compensation.
I invite my friends @josecarrerag and @gladymar1973
In the meantime friends I will continue with what exists, hoping that someone will take something positive from here and carry it out, these are my dreams and ideas that I would realize, if I had money and only five years left to live. Greetings to all.
---
Todas las imagenes pertenecen a pixabay, eseptuando la de mis dos hijas menores.
Utilice el traductor DeepL.
All images belong to pixabay, except the one of my two youngest daughters.
Use the translator DeepL.
---
---