My Caffeine-Fueled March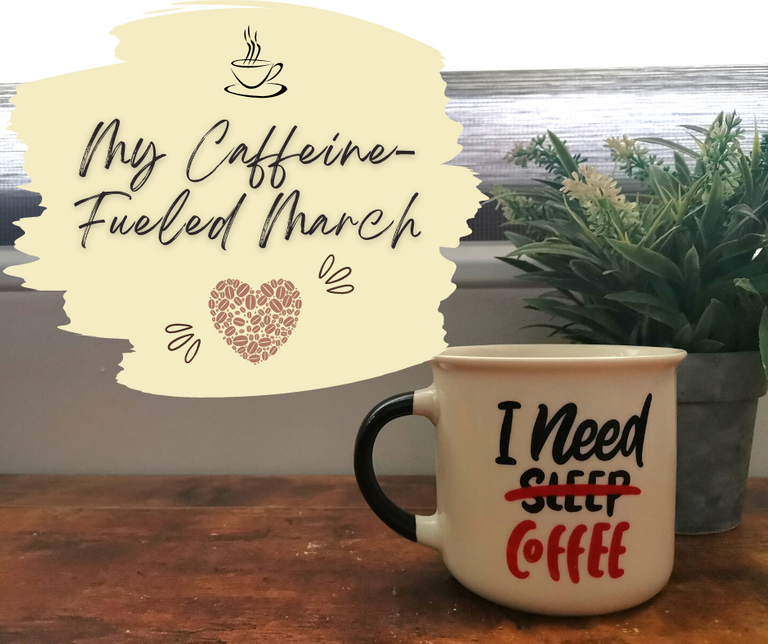 Hello, Hive!
Boy, do I miss you! It's my first time posting since March 1, and my engagement on the platform has been sporadic since my last blog.
This month has been eventful for me. That's why I was away from the blockchain. I spent a week-long vacation with my siblings. After that, my husband and I started pursuing new opportunities for the fam. I also received a piece of heartbreaking news.
What helped me survive this month were cuuuuups of coffee. This March, I found myself drinking 2-3 cups per day, which is beyond my limit. I can only handle 1 or 2 max per day before. But this brown liquid is very effective at making me productive. Also, it just tastes so good. I can't stop craving it.
Here's my momentous March and how my favorite caffeine shots accompanied me.
First Time at the Beach Since the Pandemic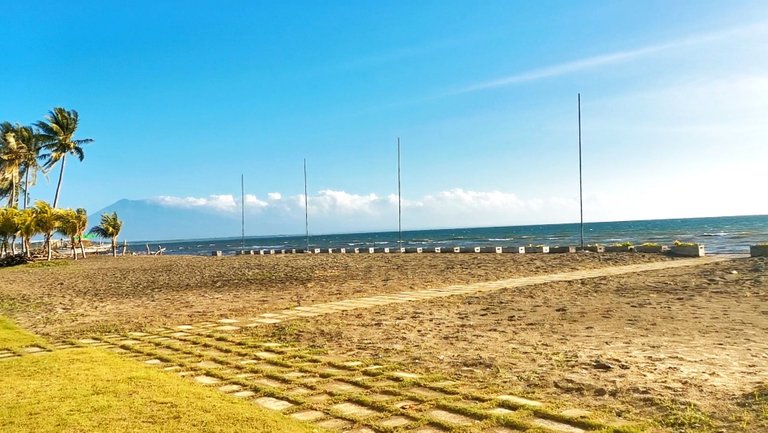 This March, the fam and I started to feel the summer heat, so we began the month with a day at The Seashore Beach Club in Batangas. My little one, @marcusen, and I spent a night there with my sister and her partner.
Sadly, the tidal waves were strong, so we only got to swim in the sea a few times. Too bad, since it's our little girl's first time at the beach. We spent most of our stay swimming in the pool near our room instead.
With or without the beach, though, we enjoyed our outing. Our little girl was constantly giggling as she bathed and played in the pool. As for us, we had a fun-filled dip under the sun. We also got to enjoy great coffee, the infamous Kapeng Barako.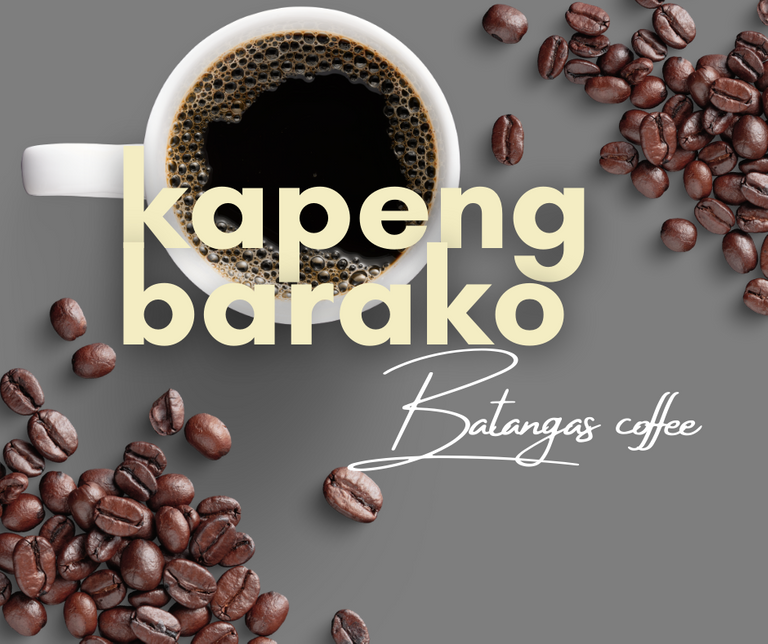 Kapeng Barako is a variety of coffee grown in Batangas. It is described as "Barako," a masculine term in Filipino referring to a stud, because of its strong bitter taste. The one served to us at the resort was just heavenly. A dash of sweet brown sugar rounded the dark roast flavor. The aroma was invigorating. No milk was added, and there was no need for it. It made my day complete.
A cup of Kapeng Barako is just like a day on the beach, and one sip makes me ask for more. Sadly, we didn't get to buy some to bring at home because we had no time and no idea where to buy this coffee. Anyway, more reason to go back to Batangas for another swim under the sun! The summer has just begun, and pls pls, pandemic be gone! (Well, now you know that my poetry skills are abysmal lol).
A Longer Vacation, Another Day in the Pool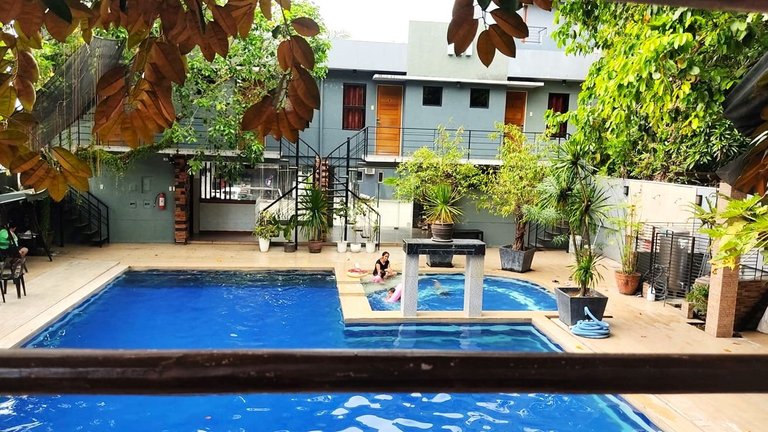 Earlier this March, my daughter and I also stayed at my grandma's house with my sister for another vacation. We spent almost a week there so I got to spend quality time with my siblings and other relatives.
My sister is a coffee-lover, but she's not a fan of the decaff ones available at grandma's. Two days in, she was running to the nearest grocery store for a bottle of Nescafe Gold and fresh milk. Nescafe Gold is also what I drink at home, so I asked her if we could share her coffee. I made a cup after her. To my surprise, her mix tasted so much better than the ones I make at home.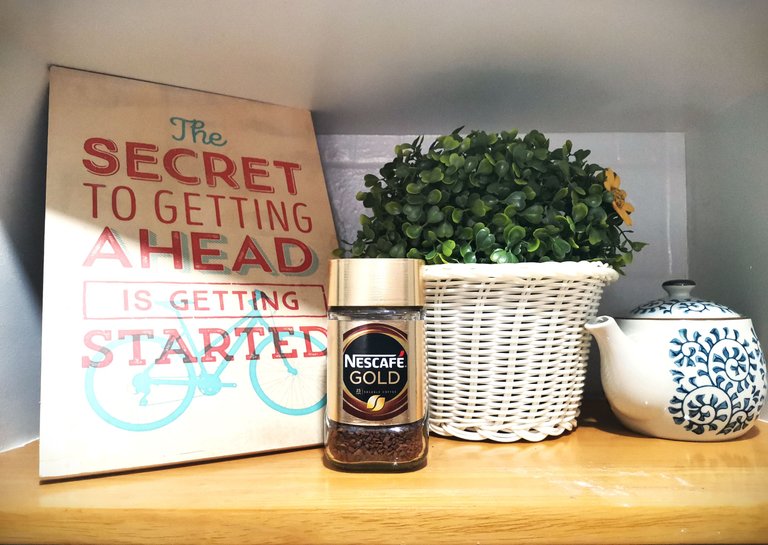 So what made the difference? It was the brand of milk that she used. My husband's cousin sends us free fresh milk from where he's working at home, so that's what I use. My sister, on the other hand, uses Magnolia. It was soooo good with Nescafe Gold. It tasted creamier, and I love the full-bodied flavor. I never knew that milk could make that much of a difference. (By the way, I'm not getting anything for shilling Magnolia! Truly just amazed at how good it was with my favorite brown liquid).
By the way, at grandma's, we set up an inflatable pool for the children so they can swim anytime they want. The day before we left, we also rented a local pool so the adults could also cool off the summer heat. But, of course, we, grownups, just ended up looking after the kids, making sure they won't drown in the water. But, as tiring as it is, we all had fun. And for me and my sis, a delectable cup of Nescafe Gold with Magnolia fresh milk gave us the energy we needed.
Death of a Friend
Well, I wasn't very close to her but I always saw her around. Her mom works at my grandparents' house, where I spent most of my life. She'd drop by if she was looking for her mom or when we had celebrations at home. Her children would always come with their grandma to work, and they would play with my daughter and my niece.
I cried for nights when I learned about what happened to her. I felt sad for her mother, who is so heartbroken by what happened. She was only 32 years old, and no one expected her to pass away this soon. And her kids were so young. The eldest was eight years old, and the littlest one was only four years old. When I went to her wake, the boy still didn't understand that her mom was already gone. He only thought she had been sleeping for days.
All I can say is that life truly is unexpected. Spend as much time as you can with the people who matter.
New Business Finally Took Off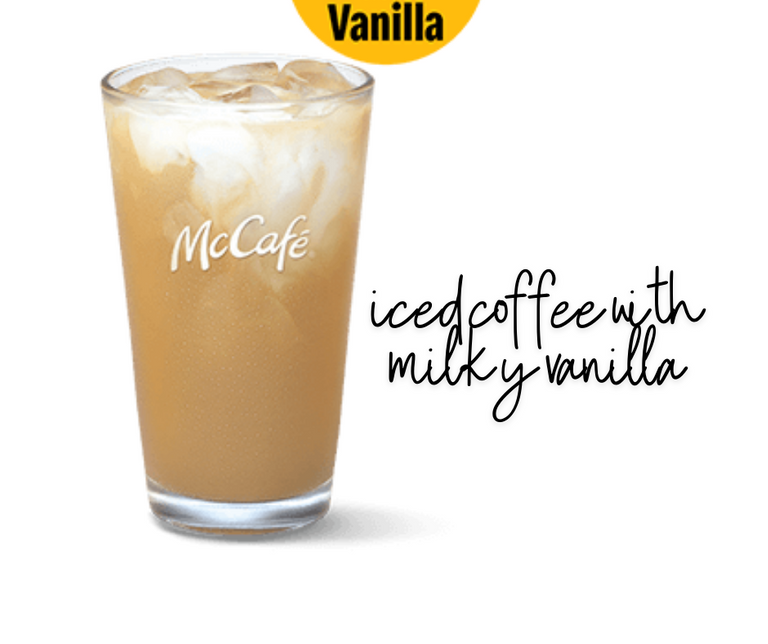 Mcdo Cup Source
My husband has been working on a new business since January. To show my support, I usually join him in buying materials and processing documents. During our travels, we discovered how good the Milky Vanilla Iced Coffee from McDo is. It's sweet and creamy but still refreshing. One cup makes me forget all the stress of starting a new business. It's just that good.
Comeback to PSEI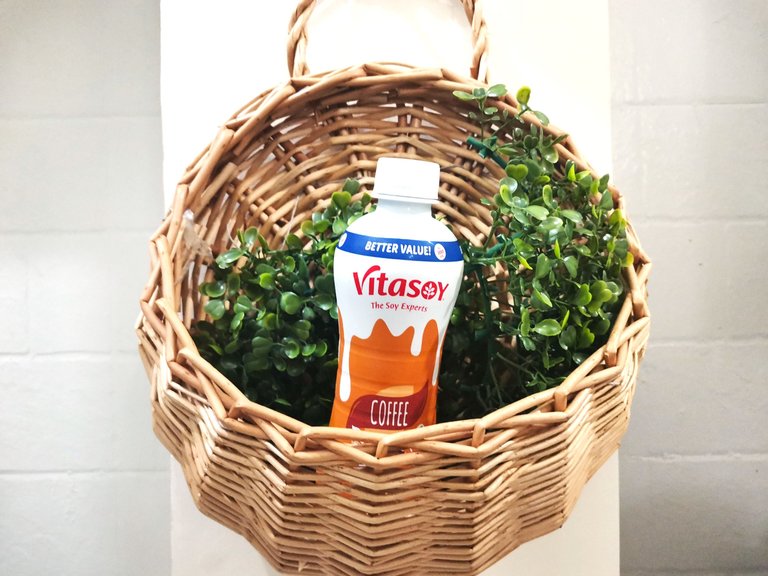 The crypto market was merciless last January and February, so I followed the advice from a trading community to shift my focus on commodity-related stocks in late Feb and early March. It was my first time in months to trade the Philippine market. My best buddy through the highs and lows was an old-time favorite, Vitasoy Coffee. I love the full-bodied taste of this coffee-flavored drink.
Growth and Direction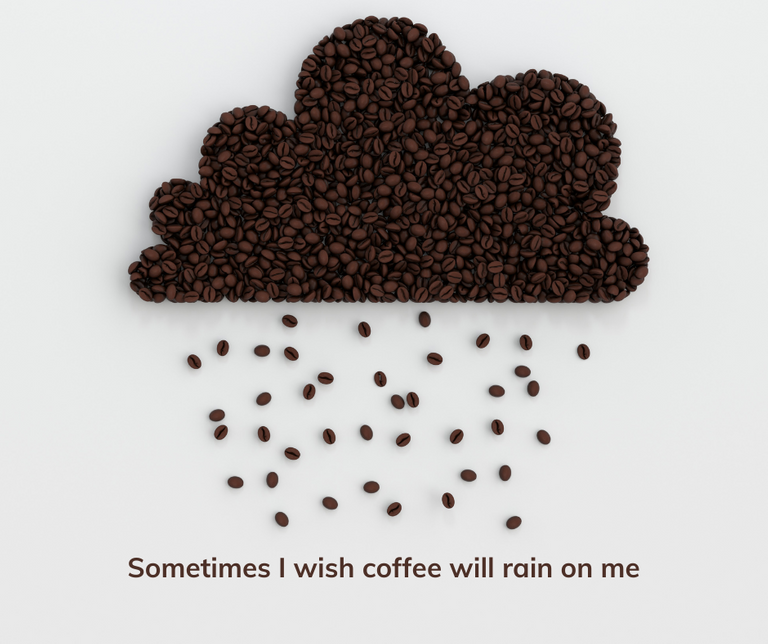 In late February, I received bittersweet news. Bittersweet since I've been looking forward to this opportunity. However, this means less time for the little one and the crypto-space. This is the reason I was so keen on spending vacations earlier this month because I want to spend as much time with my precious girl.
Well, the program started on the 2nd week of March. It helped me improve a skill I've been honing here on Hive. Also, it provided the direction and stability I've been craving for in the past two years. Things are not yet final, but I'd share my peculiar yet exciting experience here once I get news.
Anyway, this new thing in my life made me drink two or more cups of bittersweet brown liquid every day. Bless my heart.
Slowing Down on the Caffeine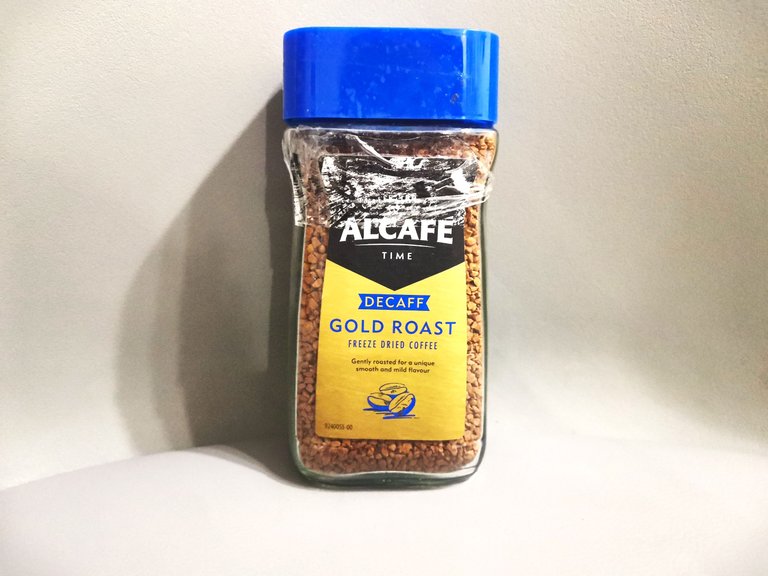 Too much of the brown liquid made me restless at night. For weeks, I couldn't sleep till very late in the evening. My body, however, keeps craving the rich aroma of coffee.
Thankfully, there's decaf coffee at home. My mom sent us a bottle of Alcafe Decaff Gold Roast last January from the UK. I looooove the taste of this coffee. It has a richer and smoother flavor than the Nescafe Gold I have at home. It works well with the fresh milk my sister recommended too.
It'd be my new buddy at work if it only had caffeine. Since it doesn't, it's my go-to coffee for the weekend so that I can sleep well for a few days.
Coffee Recommendations for Hive?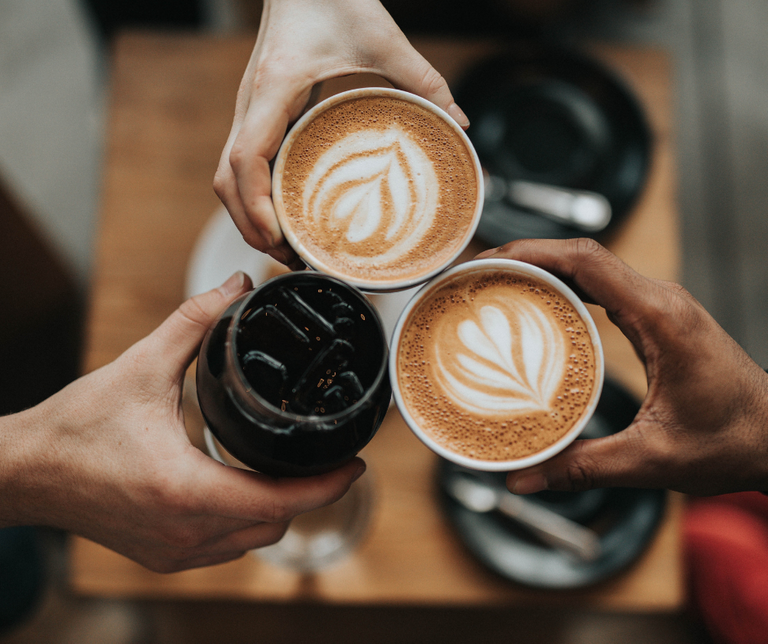 As soon as I adjust to my new situation, I want to be more active on Hive again. The blockchain has helped me grow and has given me the courage to try many new things out of my comfort zone. As they say in trading, you should double down on positions that yielded you a profit. And Hive is definitely a good position.
Would you have any coffee recommendations for engaging and posting on Hive? To be honest, engagement is one of my weak points as I'm an introverted person and have minimal expertise in interactions. Aside from that, I really want to explore the @3speak medium.
I think a few caffeine shots could help me with those. Your suggestions would be truly appreciated. Note, though, that I'm no fancy coffee-drinker, so I'm hoping you'd recommend affordable ones.
Thank you if you'd made it this far. It's been a long post. Nearly 1,500 words! That's how much I missed this place!
---
---