Plow fields to plant rice and cranes, seagulls foraging for food
Hi all friends? Good night and have a good rest. I hope you all rest in peace tonight and can visit this nest community. And create the best content. Hopefully today's activities all go well.
On this occasion tonight, I will share some pictures that I took this afternoon, when I went to the rice fields to see people plowing the fields, in the fields that I own, to be used as a place for me to plant rice.
And this is a photo of a person plowing a field using a machine, in my village the name of this tool is jettor, but I don't know if in my friend's area what is the name of this tool.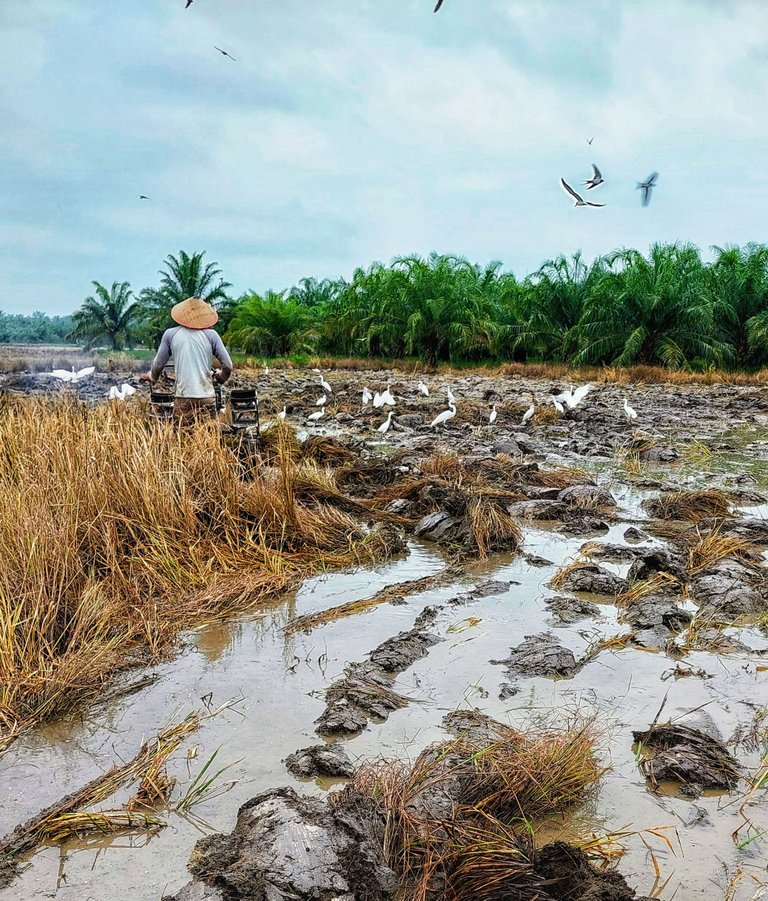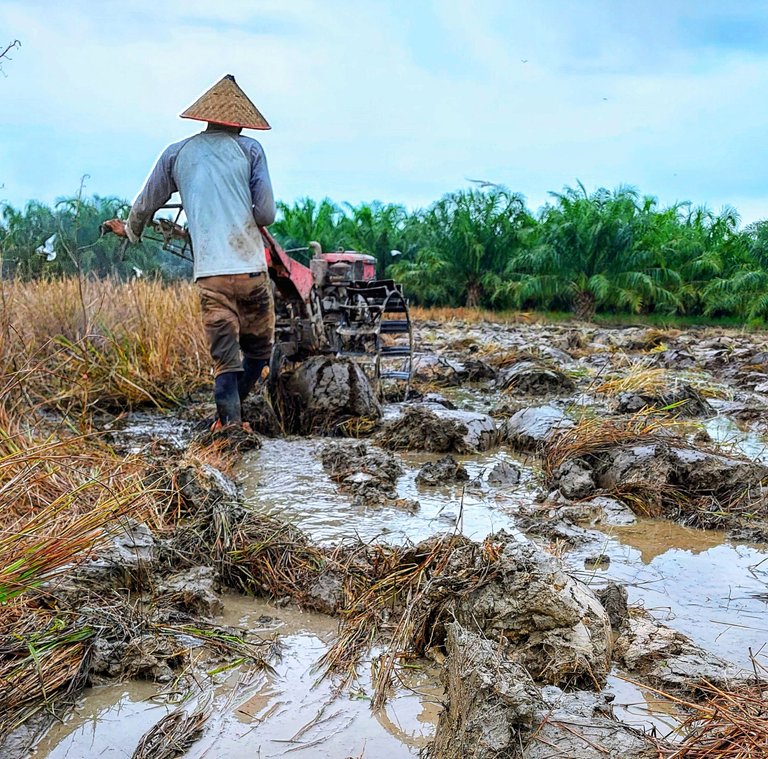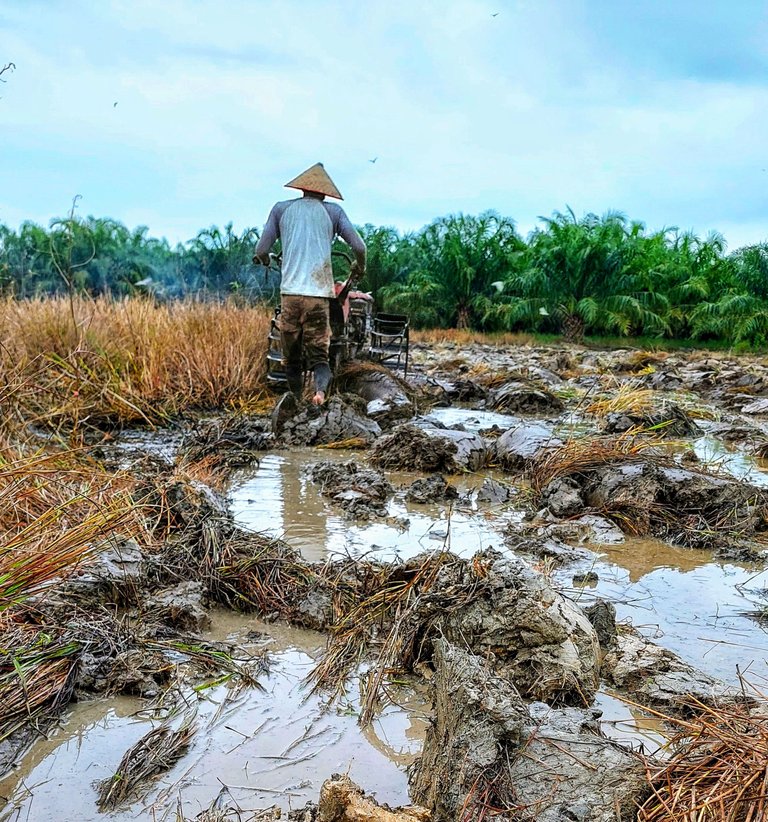 And here I also saw a lot of cranes and seagulls looking for food. And there are many other types of birds, because many small flying animals are food for seagulls and seriti, not to mention fish. small fish are stranded and frogs are eaten by wayward cranes.
Today all the birds must be very happy, because there is a lot of food, because of the activity of plowing the fields.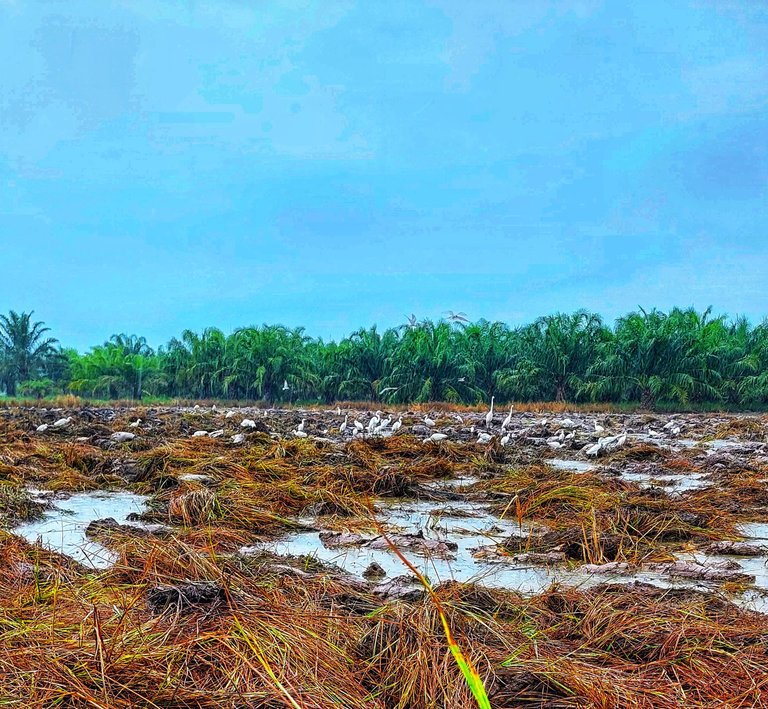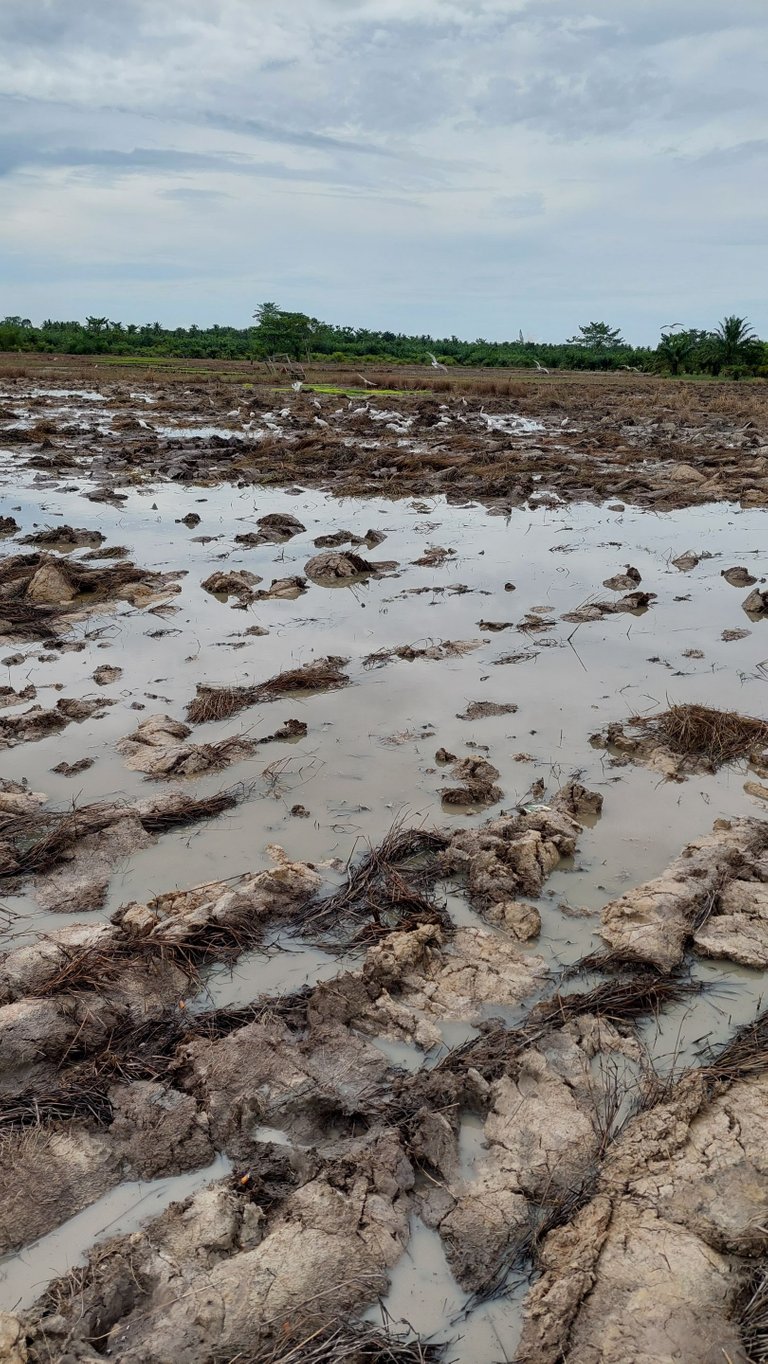 Hopefully some of my pictures can entertain all of my friends who only use the Samsung Galaxy A52 smartphone who always faithfully accompanies me.
---
---