6:05 am 6:05 pm
Good morning Mr. Sol / Buenos días Sr. Sol
Like every day when I wake up after stretching my body I just pull aside the curtains of my window, and looking at the east of my country, I am grateful for a new day, but the best of all is to be able to have this sunrise.
Como todos los días al despertar después de estirar mi cuerpo solo hago a un lado las cortinas de mi ventana, y mirando al oriente agradezco por un nuevo día, pero lo mejor de todo es poder tener este amanecer.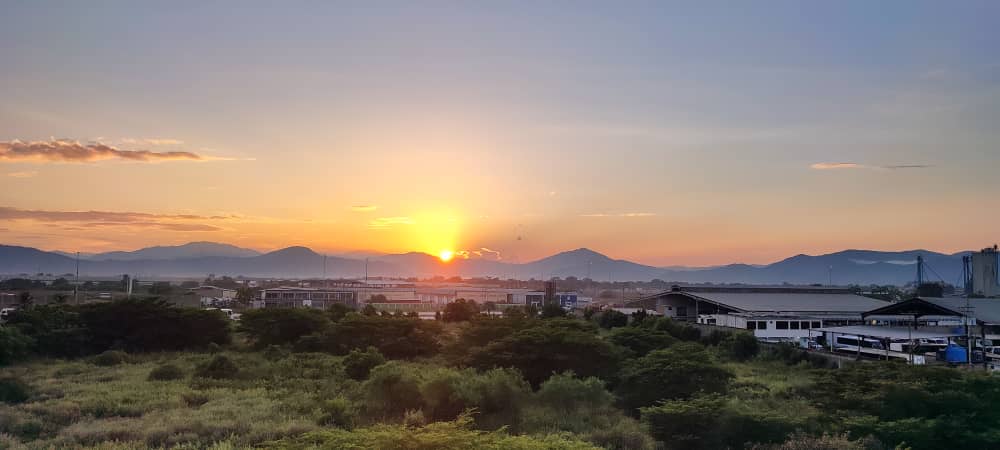 Nothing compares to being able to have every morning this beautiful sunrise where the sun in the east announces your new day, one more day to be happy to achieve your daily goals.
Nade se compara con el poder tener todas las mañanas este lindo amanecer donde el sol en el oriente anuncia tu nuevo día, un día más para ser feliz para lograr lo que te propones en tus metas diarias.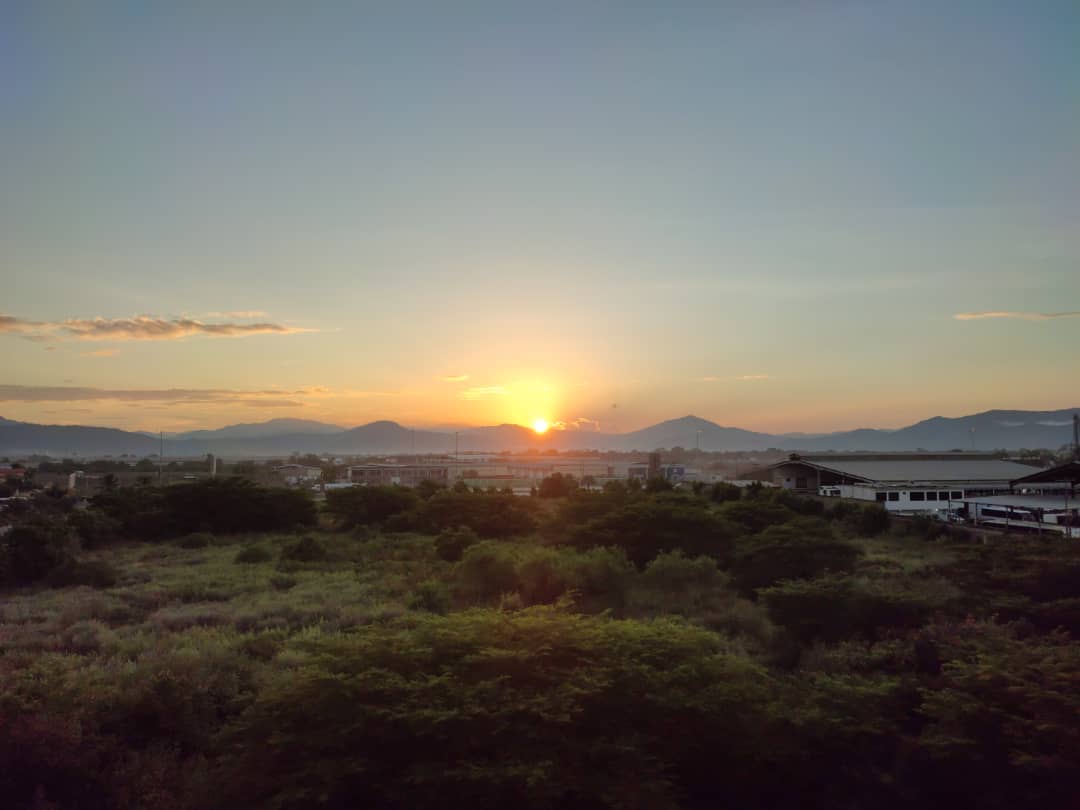 |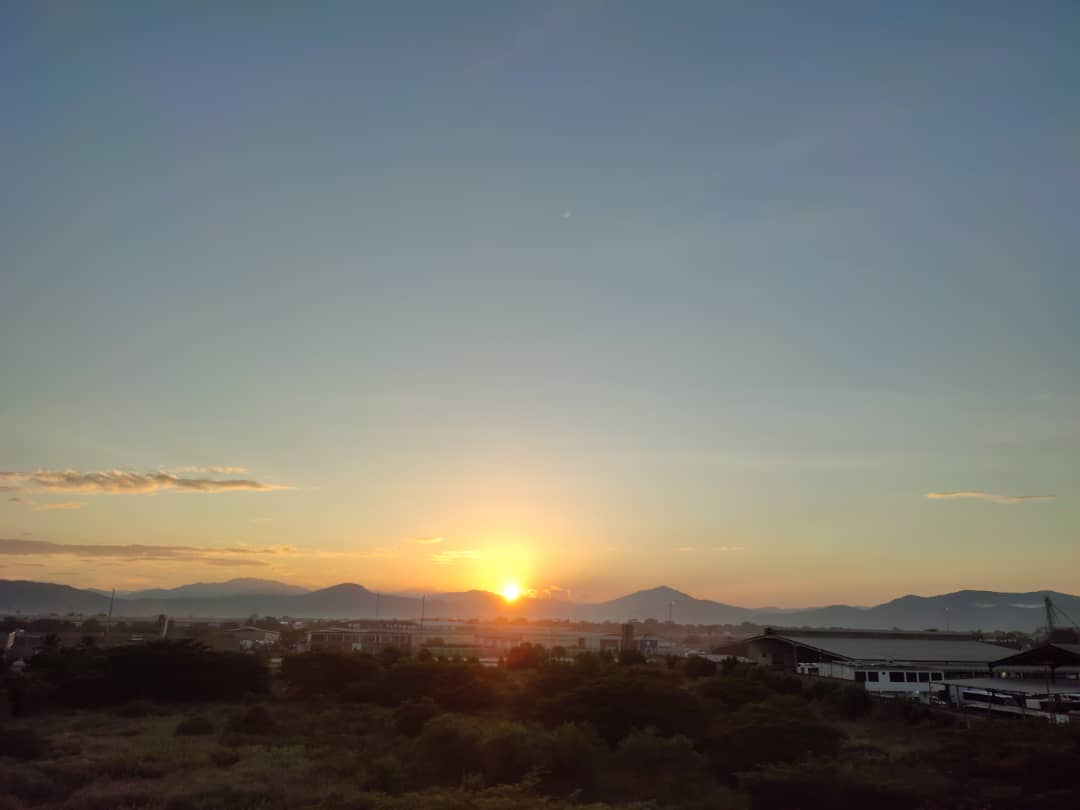 When I have the sun king in front of my face, I always remember a song composed by the very famous Mexican singer-songwriter Mr. Juan Gabriel, it is usually a very nice song especially to lift your spirits, the song is called: Buenos Días, Señor Sol
Al tener este grandioso sol al frente de mi rostro, siempre me acuerdo de una canción que la compuso él canta autor muy famoso y mexicano Sr. Juan Gabriel, suele ser una muy bonita canción sobre todo para levantar el ánimo la canción se llama: Buenos Días, Señor Sol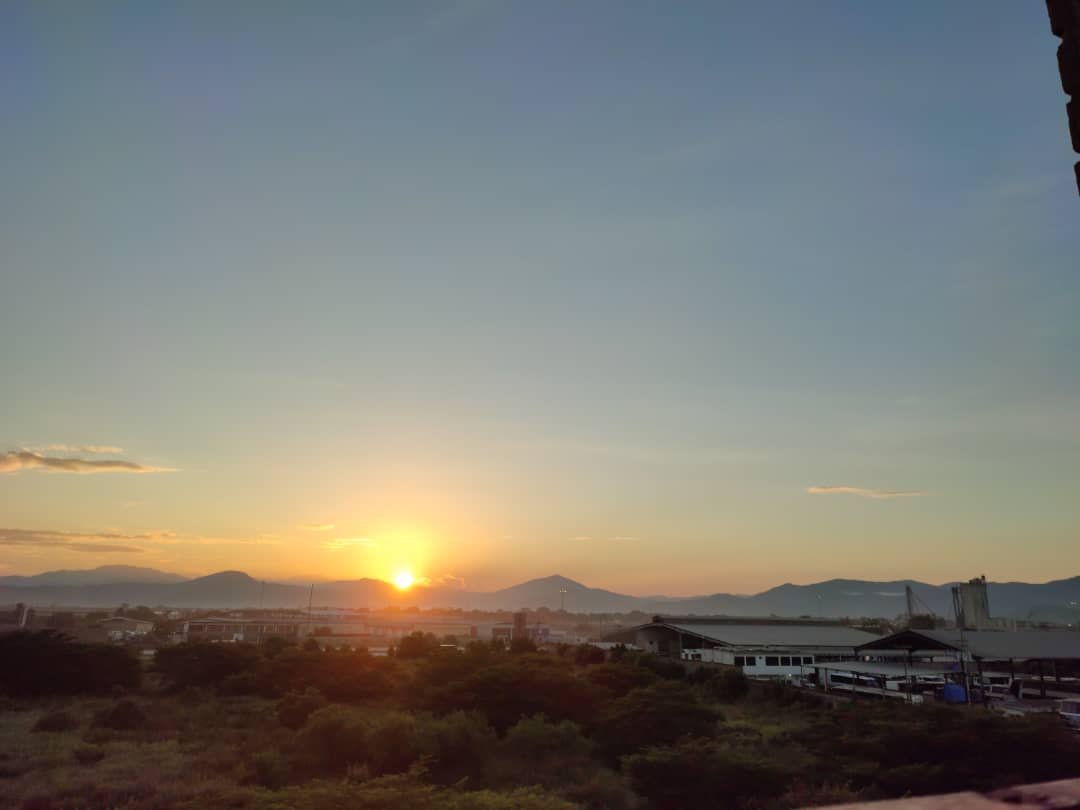 So what better way to enjoy Mr. Sun when it rises early in the morning, is that I can take several photos to keep in the memory of the blockchain that wonderful moment, I decided to grab my mobile phone and take the picture to the horizon with the sun rising, I made several shots, but these that I show here are the best.
Entonces que mejor forma de disfrutar del Sr. Sol cuando sale bien temprano en la mañana que guardar en una foto ese maravilloso momento, decidí agarrar mi celular y tomar la fotografía al horizonte con el sol saliendo, hice varias tomas, pero estas que muestro aquí son las mejores.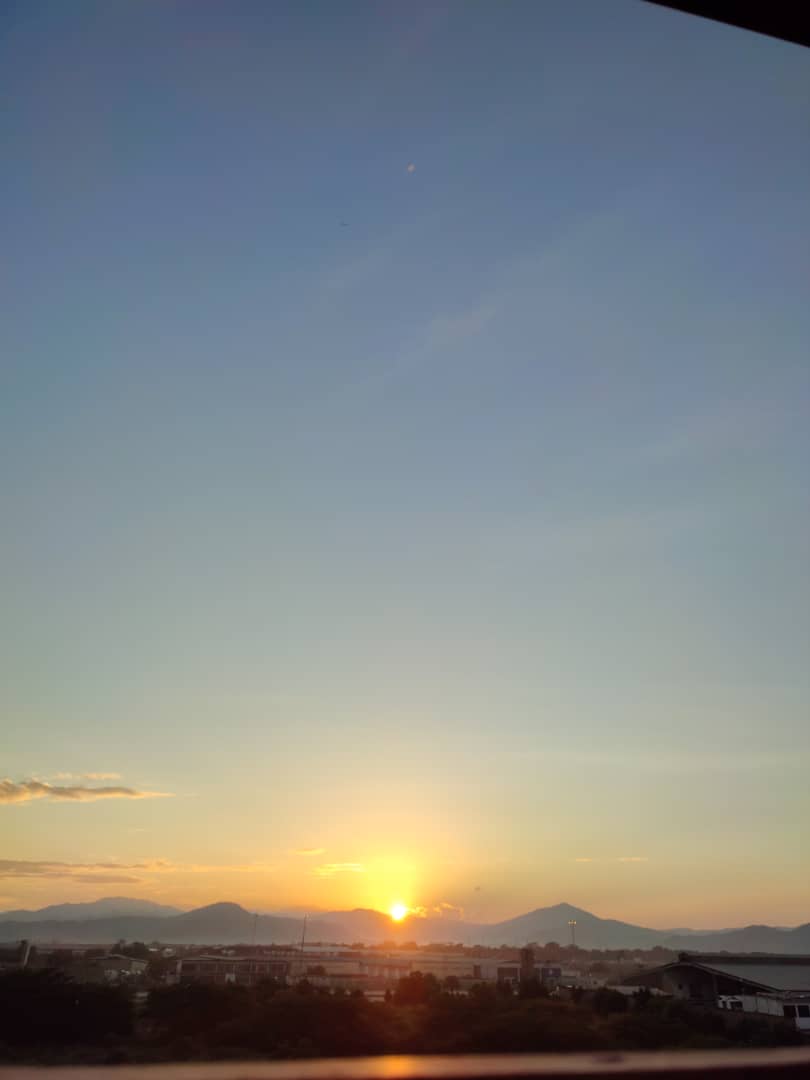 After having a great day because all the plans I had for this day were all achieved. My planning was perfect, before leaving my home to go to work with a neighbour, I always write down all the tasks I have to do and some extra things, to know and cross off the list the ones I could achieve, but also the ones I couldn't achieve.
I can say with all propriety that I was able to achieve all my goals. I worked and worked all day, and I was able to attend to all the clients I had for today, I must admit that it is not always like that, but today I did achieve my goals.
Después de tener un grandioso día porque todos los planes que tenia para este día todos fueron logrados. Mi planificación fue perfecto, antes de salir de mi hogar para ir a trabajar con un vecino, siempre anoto todas las tareas que debo realizar y algunas cosas extra, para saber e ir tachando de la lista las que pude lograr pero también las que no pude lograr.
Con toda propiedad puedo decir que todos mi objetivos lo logre trabaje todo el día y pude atender a todos los clientes que tenia para el día de hoy, debo reconocer que no siempre es así, pero hoy si cumpli con mis metas.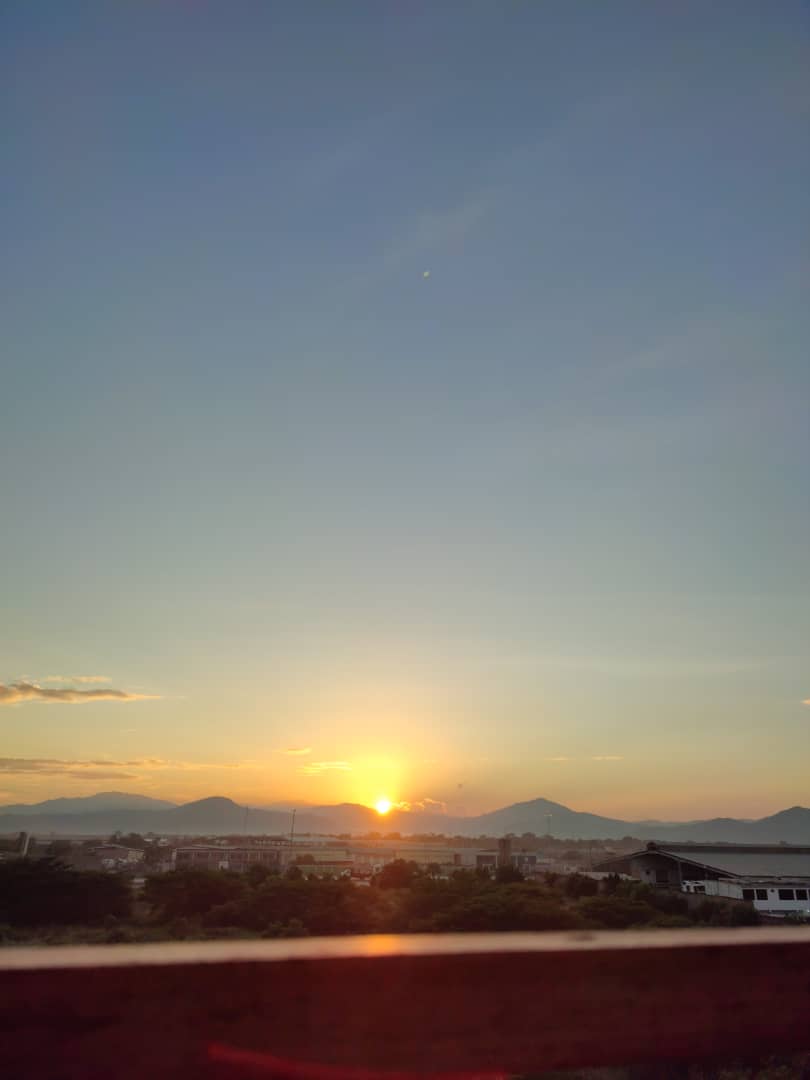 Arriving at my home at 6:05 pm and looking towards the east where those imposing mountains where the sun rises, were hidden by the clouds that announce the rain that is heading towards my home.
Llegando a mi hogar a las 6:05 pm y mirando hacia el oriente donde esas montañas imponentes y por donde sale el sol, estaban ocultas por las nubes que anuncian la lluvia que se dirige hacia donde esta mi hogar.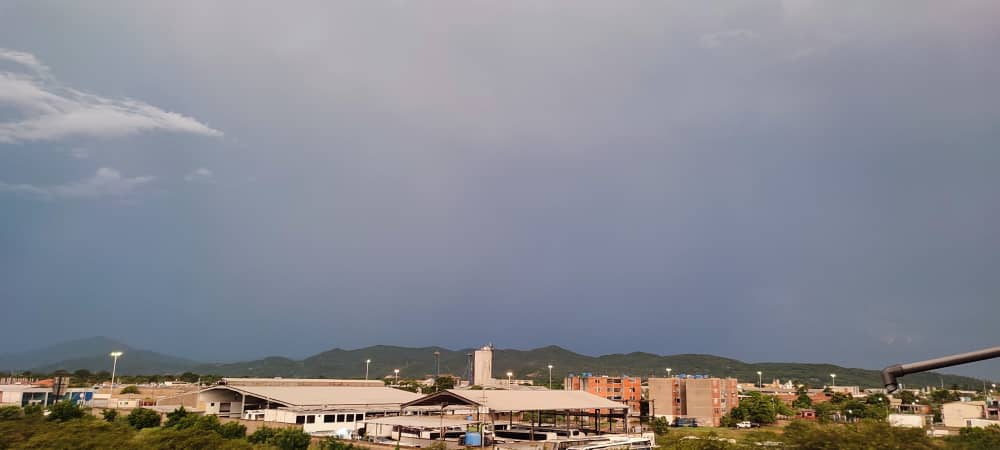 I don't know if it was coincidence or destiny that when I saw the time on my watch it coincided with the same time when I took the photographs of the sun rising in the morning, these photographs were the opposite, the sun is already setting, but from the west and from my window I cannot see the sunset, however I can see the mountains that are to the east of my country.
No sé si fue casualidad o fue justamente el destino que al ver la hora de mi reloj coincidía con la misma hora cuando tome las fotografías del Sol saliendo en la mañana, estas fotografías era todo lo contrario el sol ya se está ocultando, pero por el occidente y desde mi ventana no puedo ver esa puesta de sol, sin embargo puedo ver las montañas que están al oriente de mi país.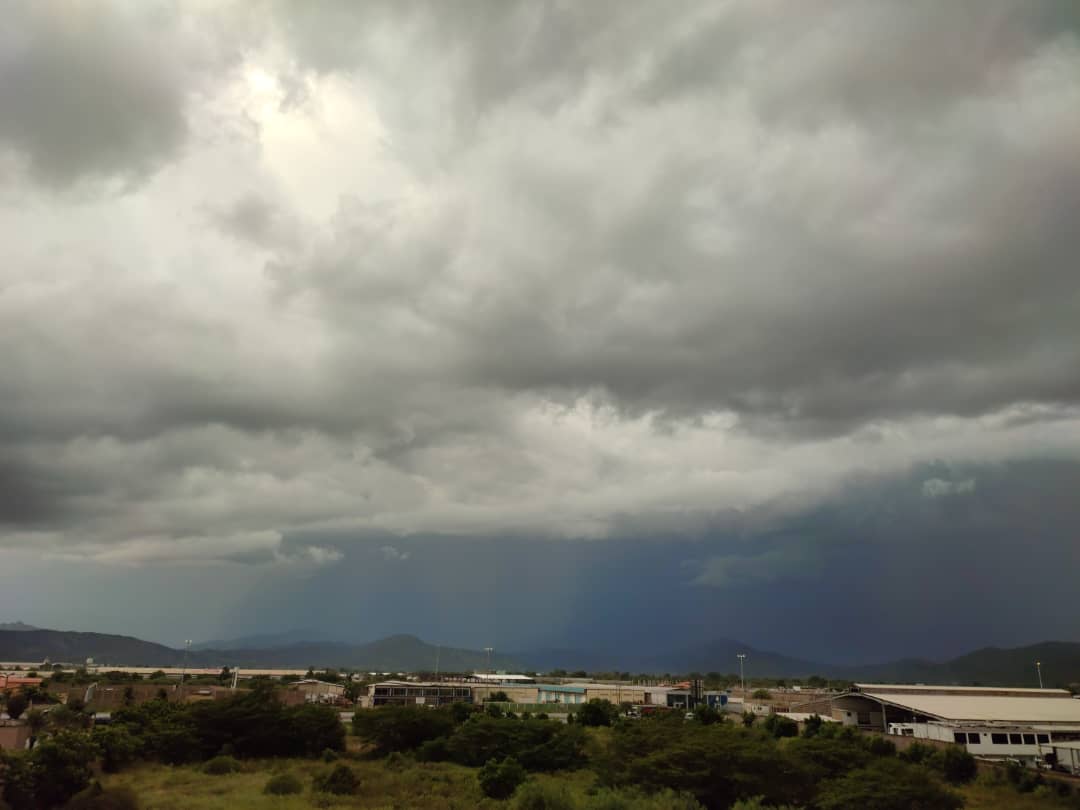 I didn't hesitate and put everything I had in my hands on the ground, took out my mobile phone and started to take pictures of that rainy afternoon in the mountains, the pictures were taken at the time of 6:05 pm.
No lo dude y todo lo que traía en las manos, lo coloque en el suelo, saque mi celular y listo comencé nuevamente a sacar fotos de esa tarde de lluvia en las montañas, las fotos las tome en el tiempo de las 6:05 pm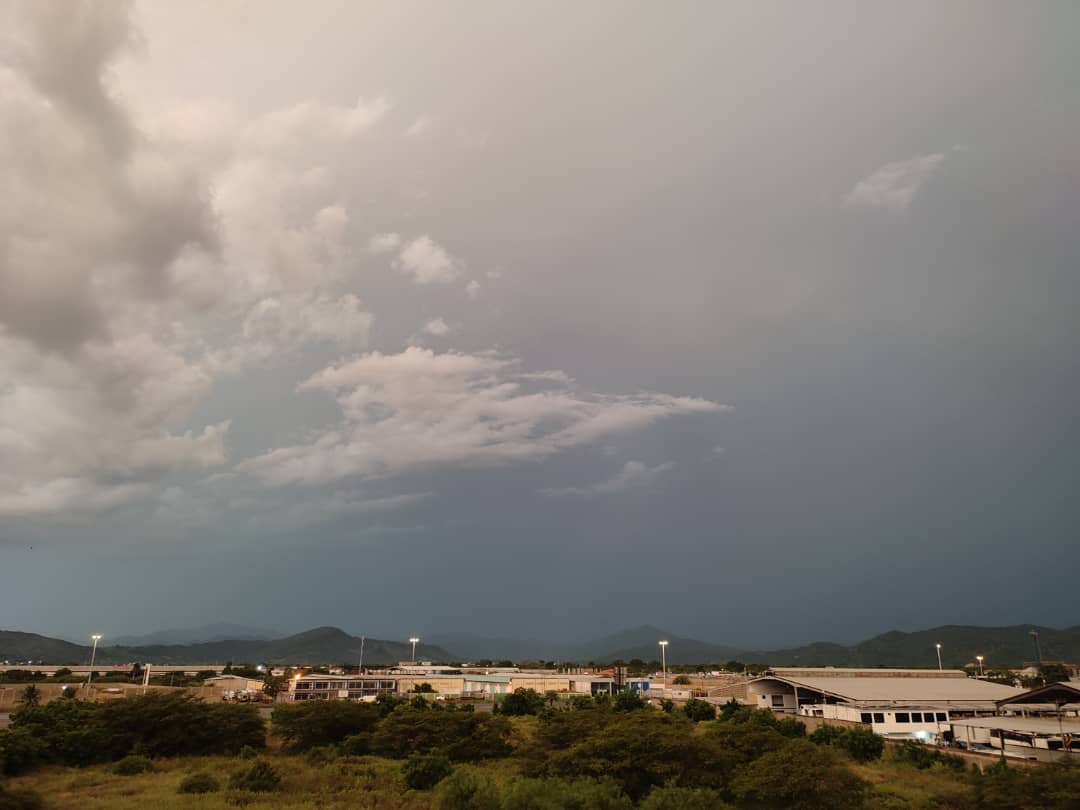 My day started off great and even though the day ended with heavy rain, I still felt very good about this wonderful day inside my home.
Mi día comenzó genial y a pesar de que el día termino con una fuerte lluvia, igualmente dentro de mi hogar me sentí muy bien por este maravilloso día.
---



---
Thanks for visiting, I appreciate your opinion.

"In constant evolution".
---
---