Noi Coffee - A nostalgic coffee shop to drink coffee with friends and tell old stories on the weekend
Hi, how are you today? Weekend is the time I usually spend for myself after tired working days. Last weekend I had a coffee date with my best friend who I often confide in and share things with in life. She is also someone who often helps me when I have difficulties, or comforts me when I have problems in work and life. And today I come back to introduce to you guys a coffee shop that I found in a small corner of the city, where many people usually pay little attention because it has an unusual look compared to many other places. This coffee shop with the style of the 80s-90s that the place we met, it's called NOI coffee. In my opinion, the meaning of the name of the coffee shop is to connect generations through different styles of dress, classical music, and drinks here.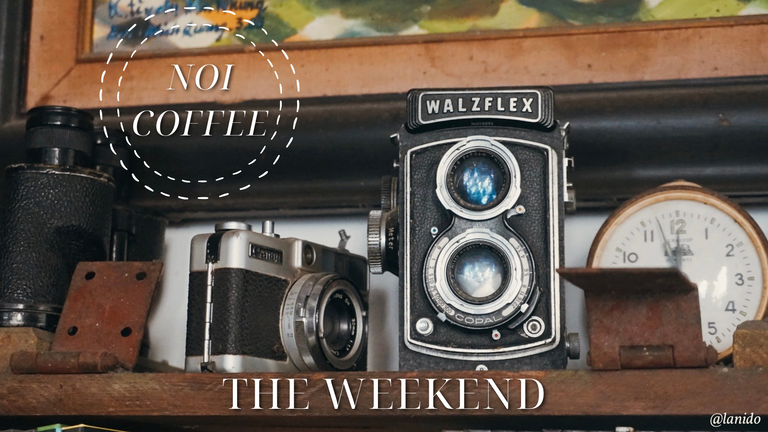 It was a beautiful sunny day, suitable for a date with friends, enjoying a cup of coffee and chatting. This coffee shop is located at 113/18 Nguyen Chi Thanh, it's located in a small alley, and it's not too hard to find, or for sure, you can use Google Maps for easier directions. It is decorated in the style of the old decade, this style is popular with young people today. In particular, you will often find this ancient style in the North of Vietnam. Here there are two sides for you to choose. One side has a small space, fewer people and indoors, suitable for those who like quiet. The other side is on the outdoor side, with a more spacious and airy space, suitable for those who want to chat, and sunbathe.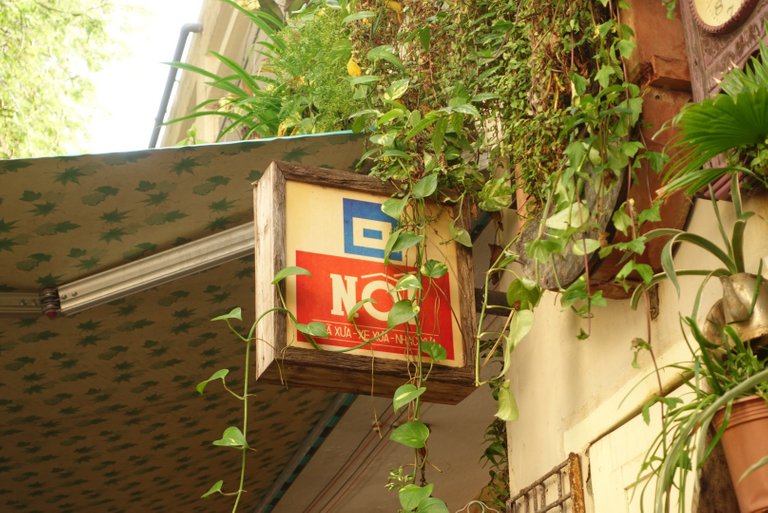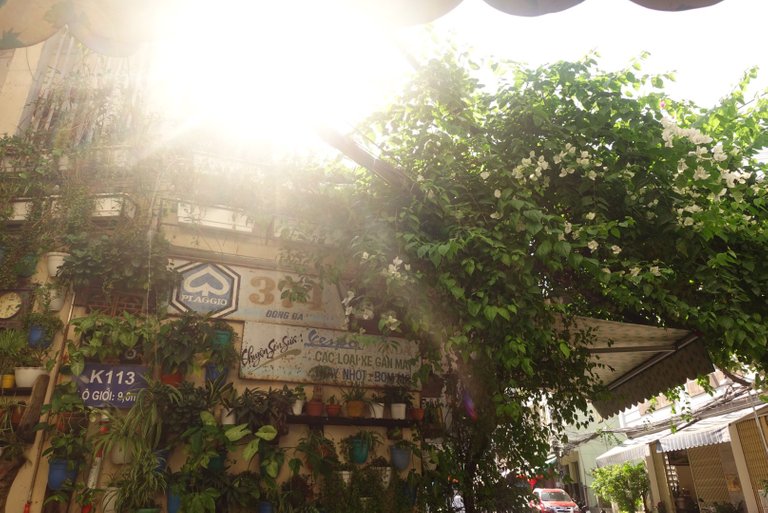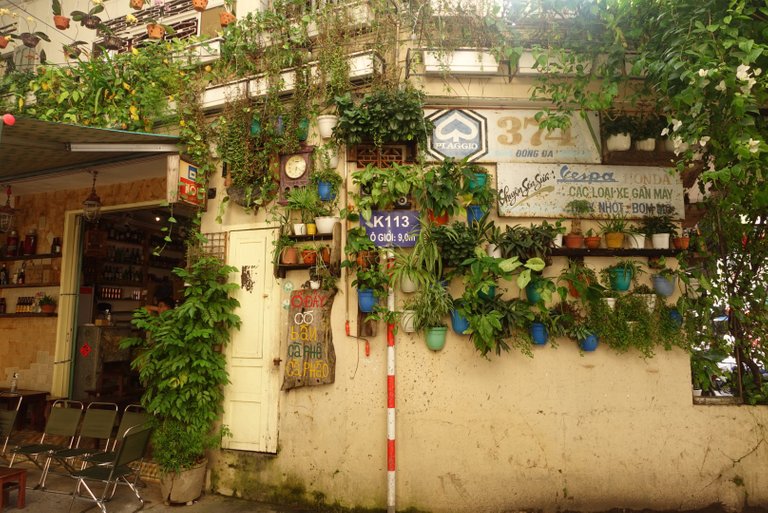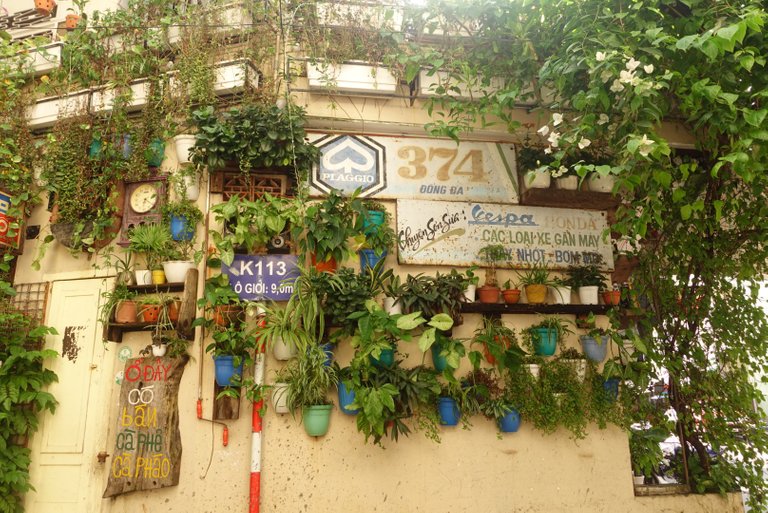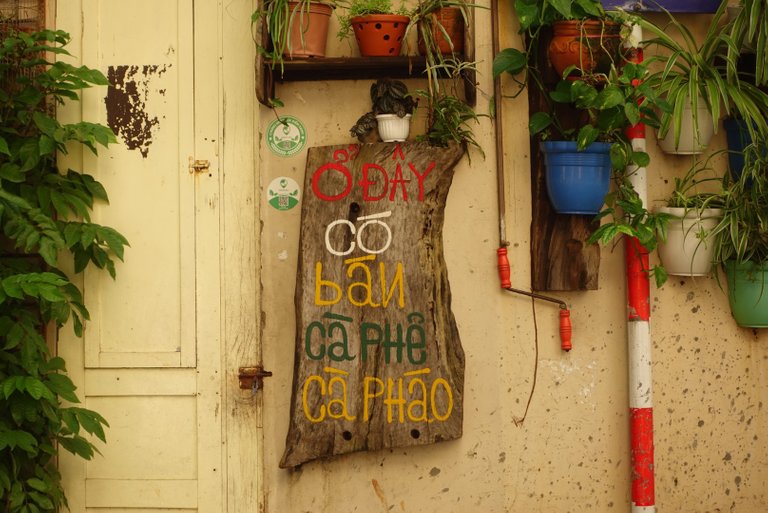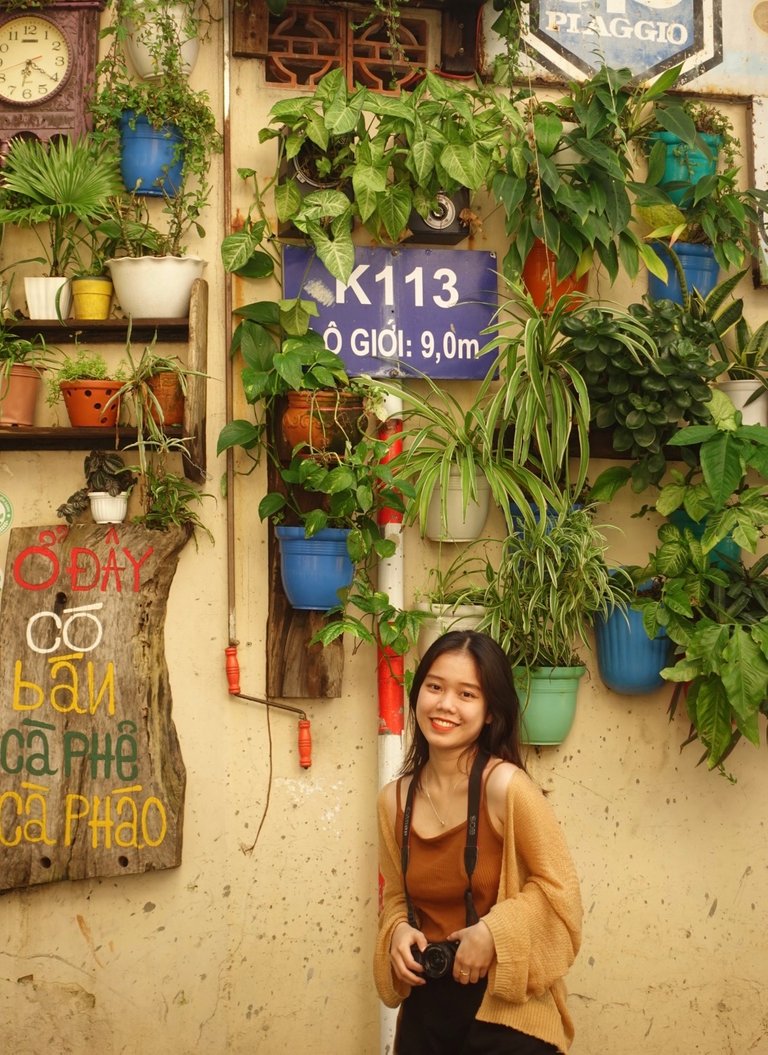 This is an outdoor space of coffee shop, many young people choose this side to talk more comfortably. Even though it was around 2pm, more people came to this coffee shop to meet friends, have coffee and take pictures than others. There are many trees around here, you will feel like you are in harmony with nature, breathing in the fresh air. For me, I think this place is suitable for chilling, chatting and playing game on smartphone with friends on weekends, it is not suitable for studying and working because the table is quite low, you will feel back pain when you bend down for a long time.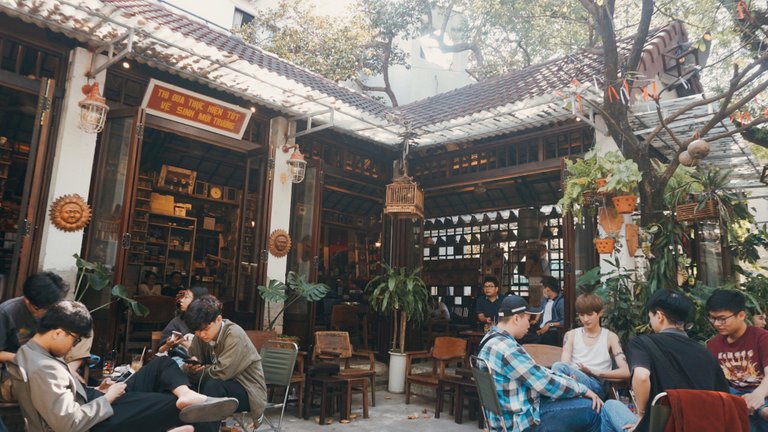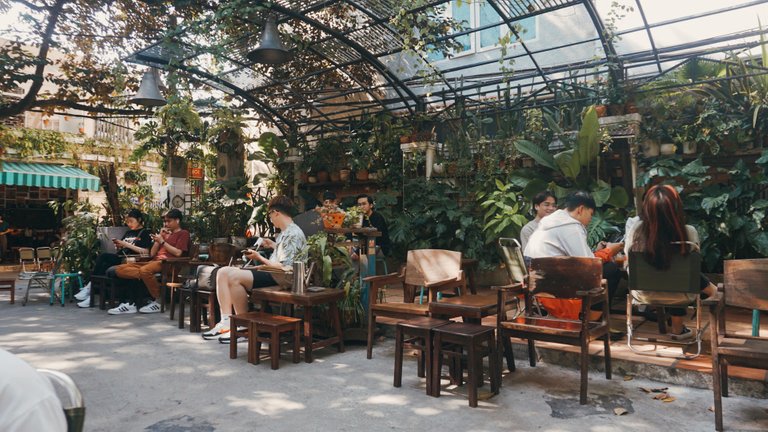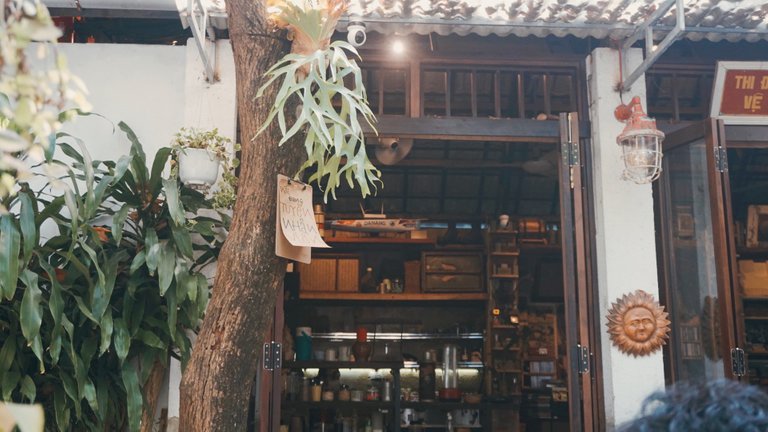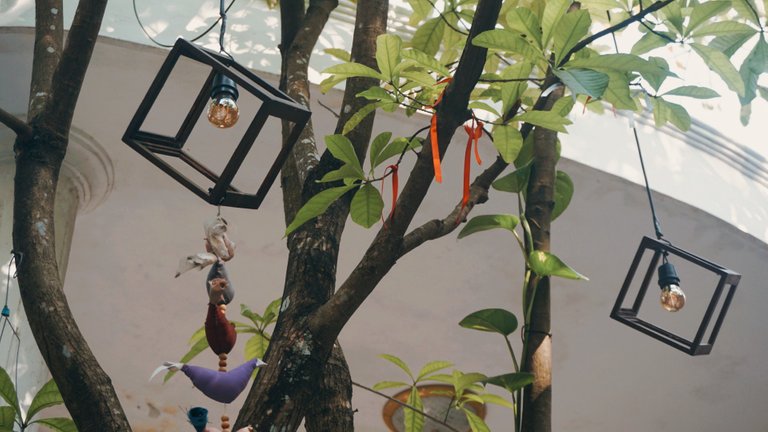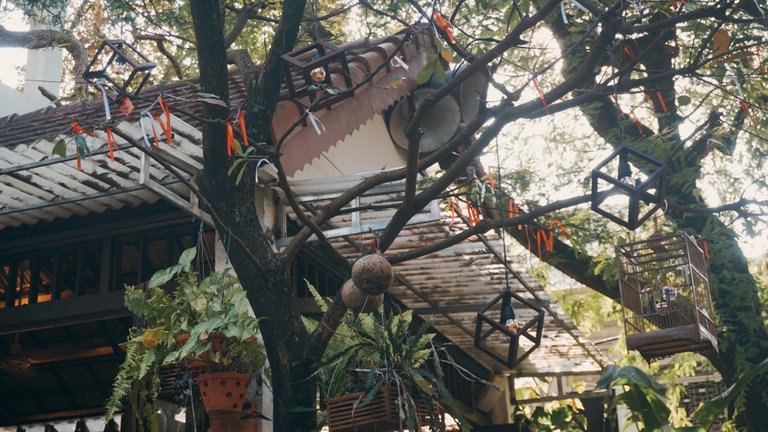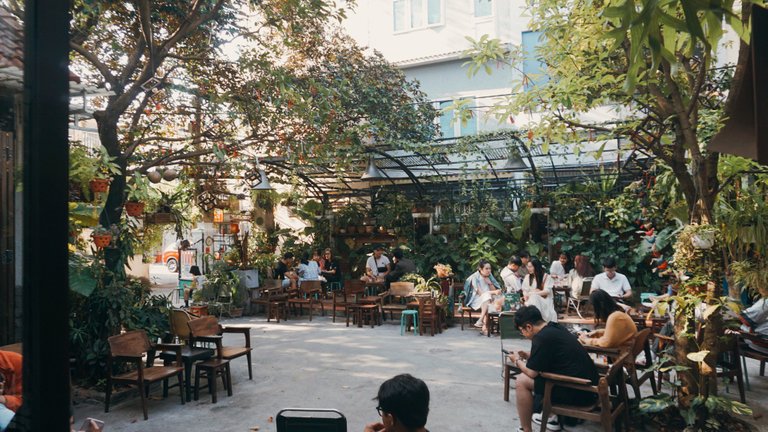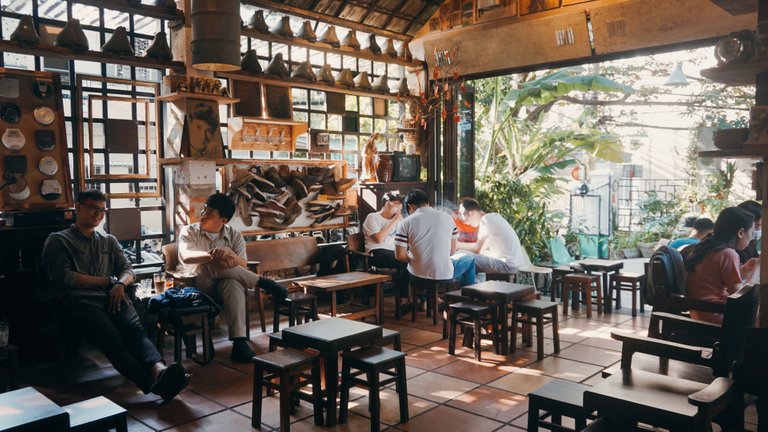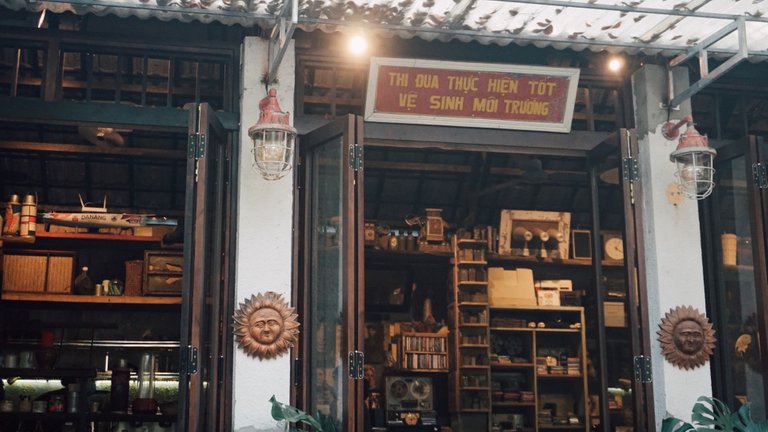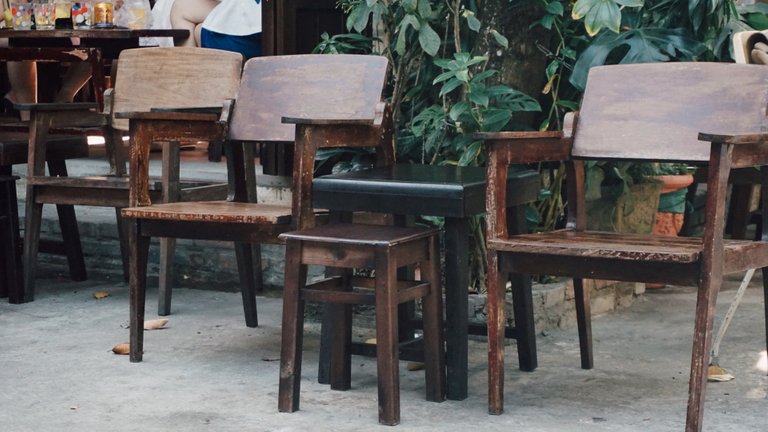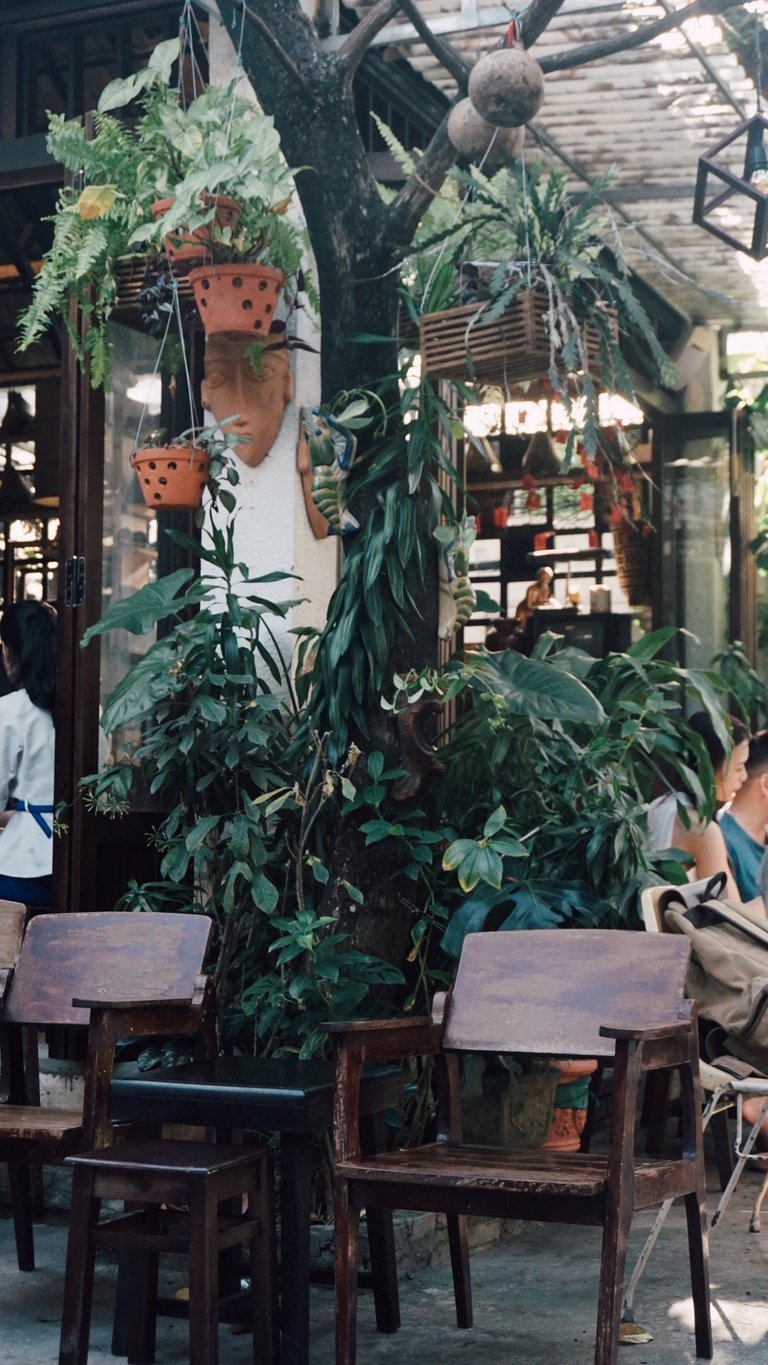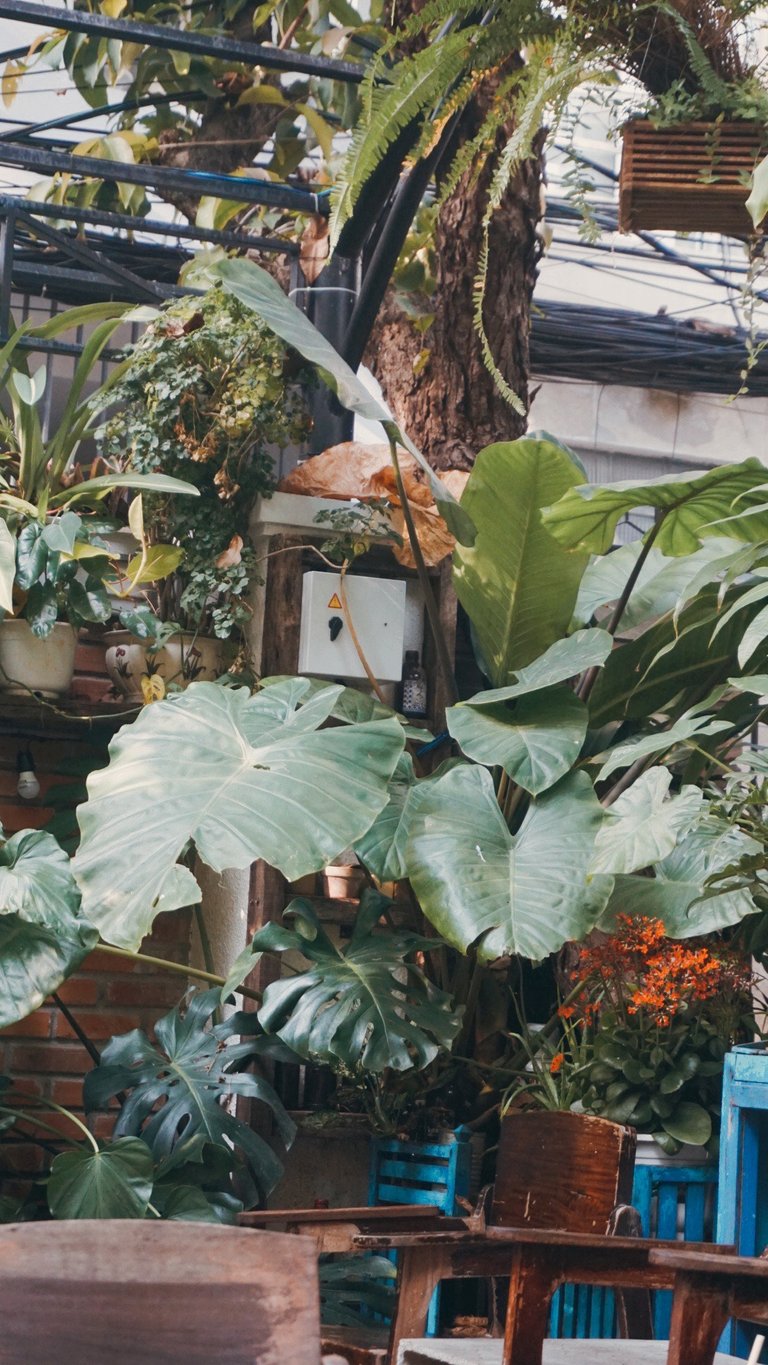 I think the price here is quite suitable for young and working people, it is not too expensive to pay. There are a variety of drinks from coffee to juice here, you can choose the drink that suits your taste. For a person who likes to enjoy coffee like me, I choose a salted coffee. A cup of coffee with a familiar taste, a little sunshine, some old stories make a meaningful afternoon for me.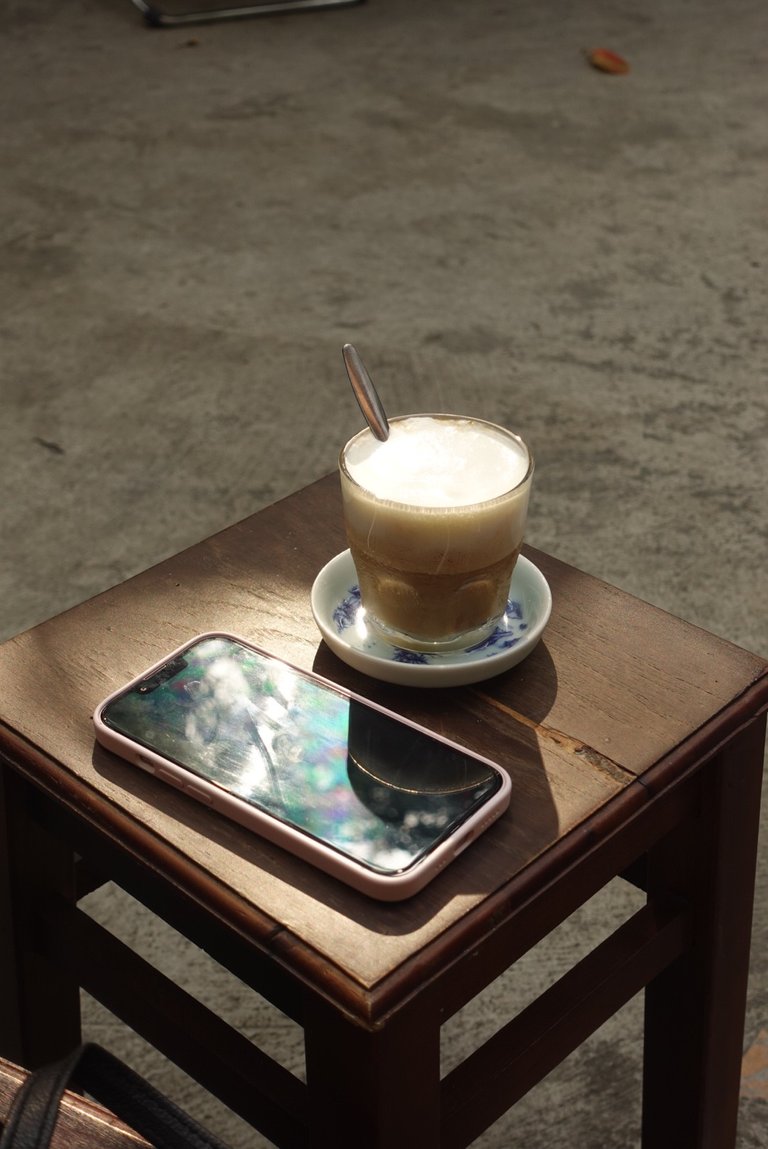 This is an indoor space with old-fashioned items such as motorbikes, televisions, cassette players and many audiotapes. These items are less common nowadays, it's hard to find in stores, this is also one of the familiar items for me when I was a kid. I remember that when I was a child, my father had a cassette player and a lot of records, he used to play music early in the morning and in the evening because he loved listening to music. Although the music player has been broken for a long time, my father still keeps it as a souvenir. For someone who loves antiques like me, this is an ideal place to take pictures and recall childhood memories.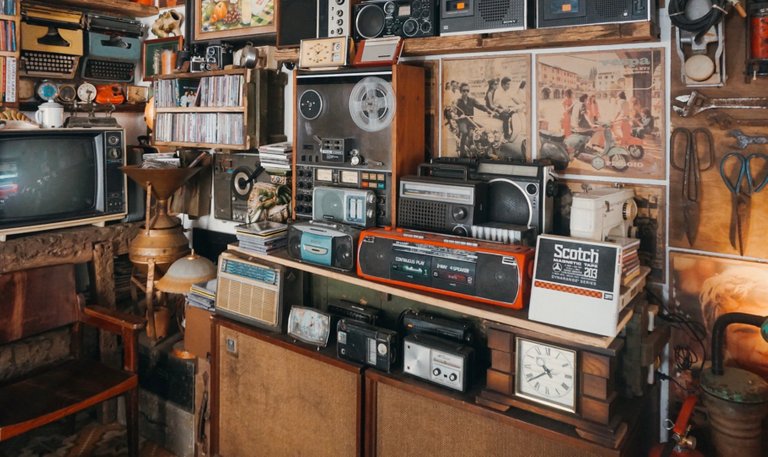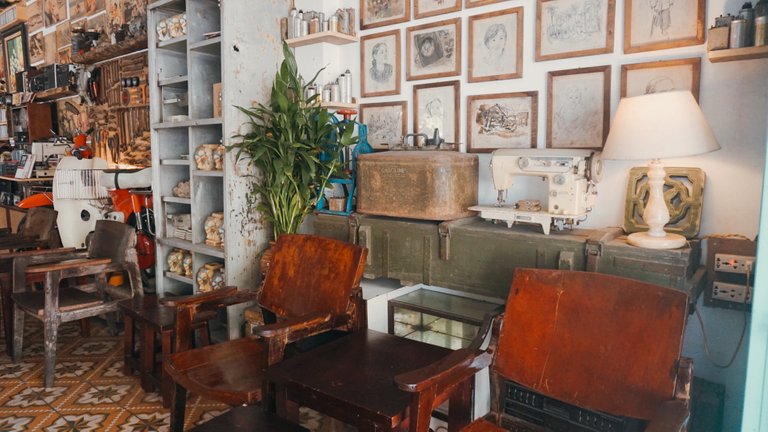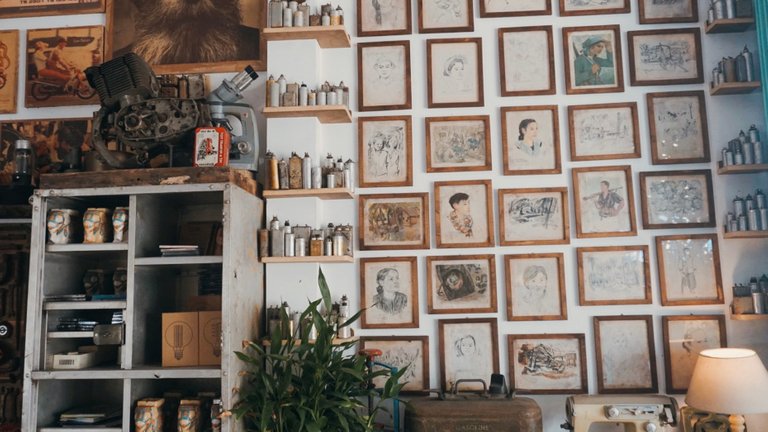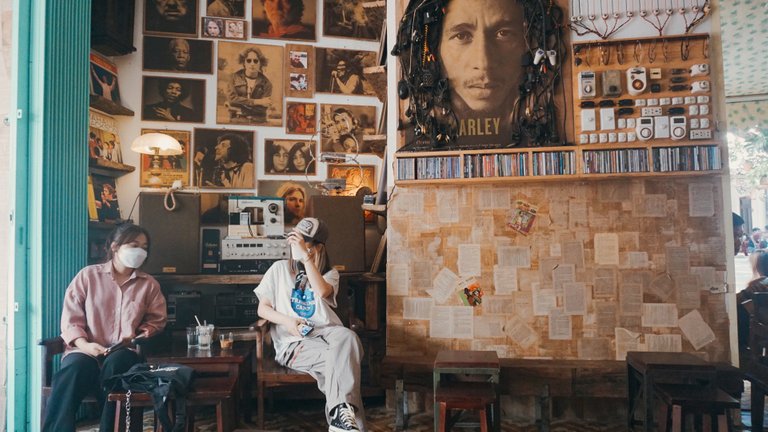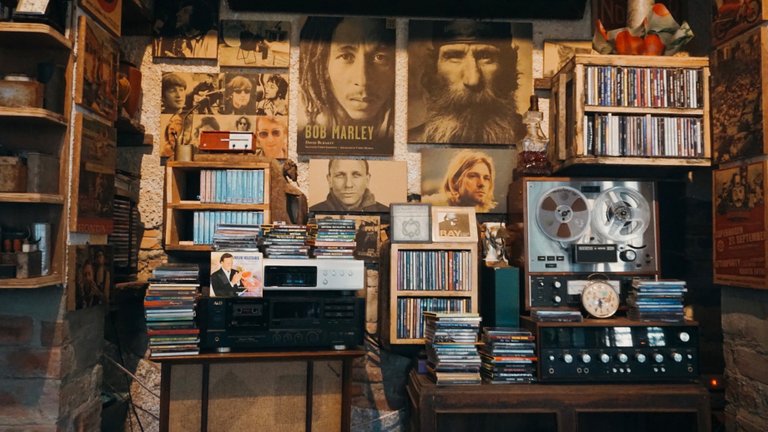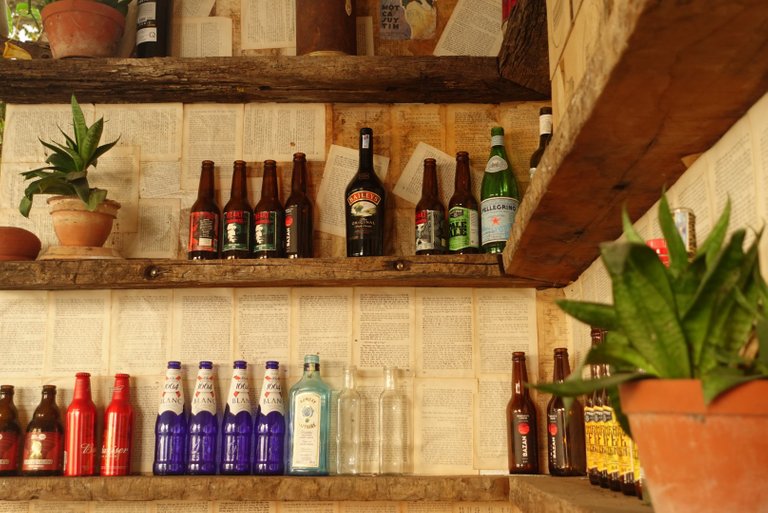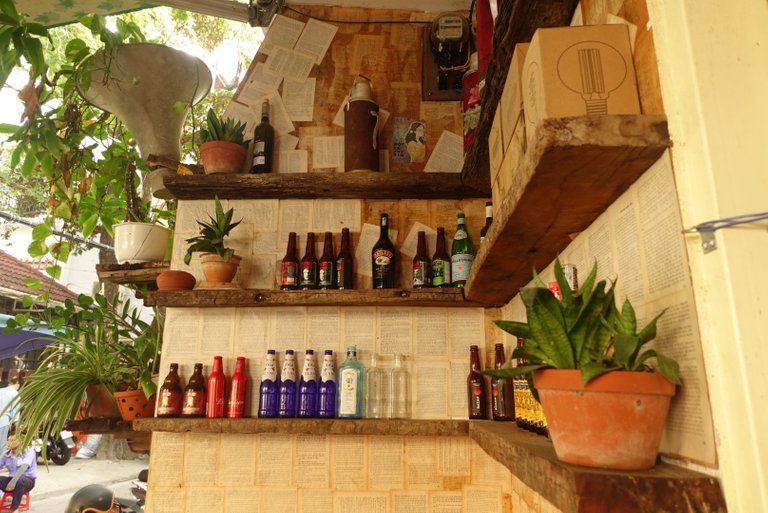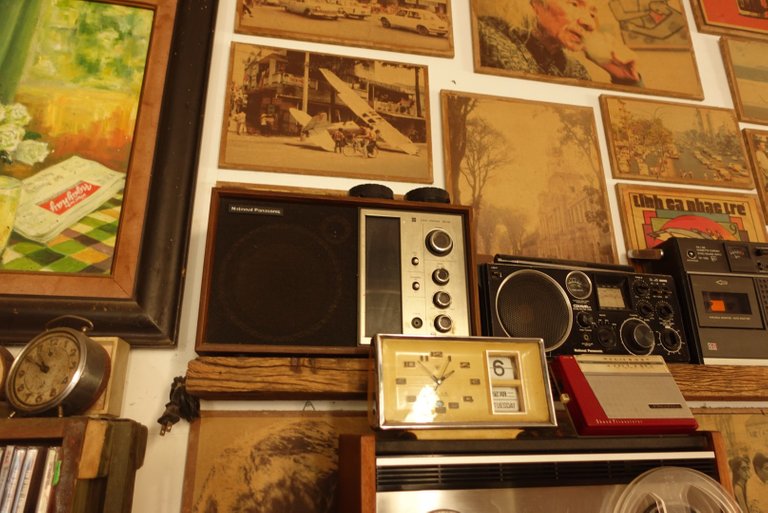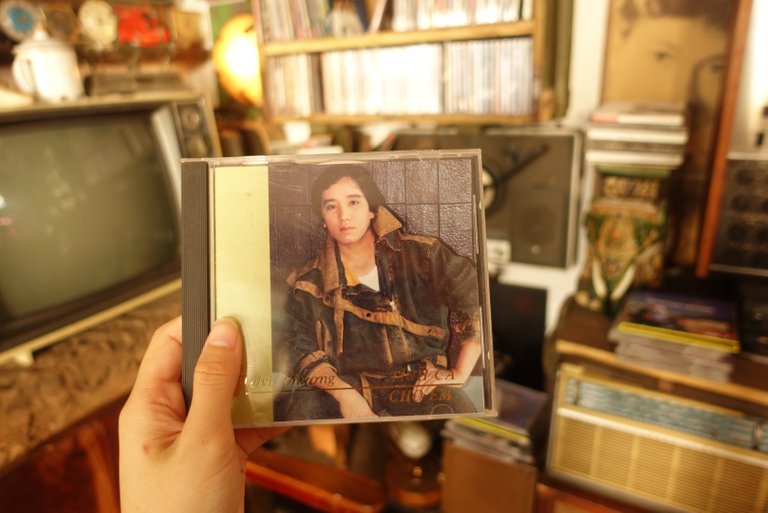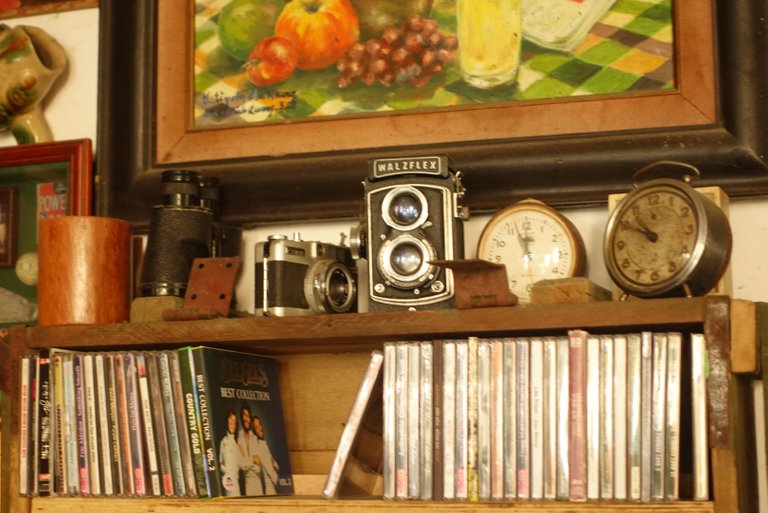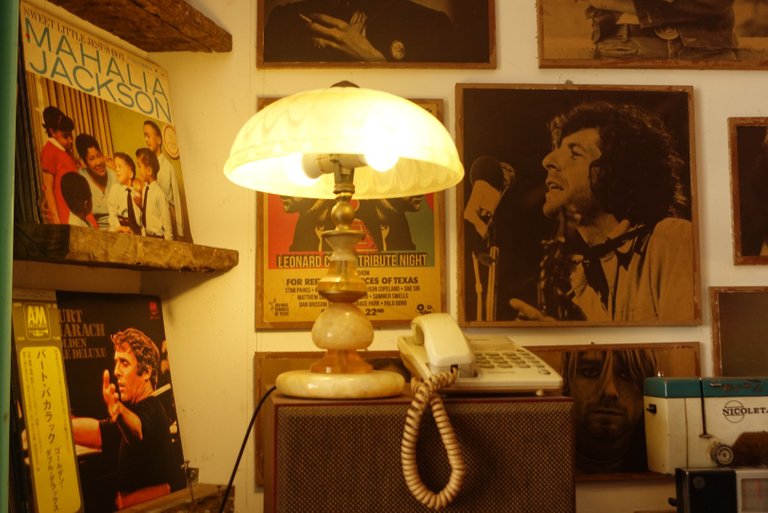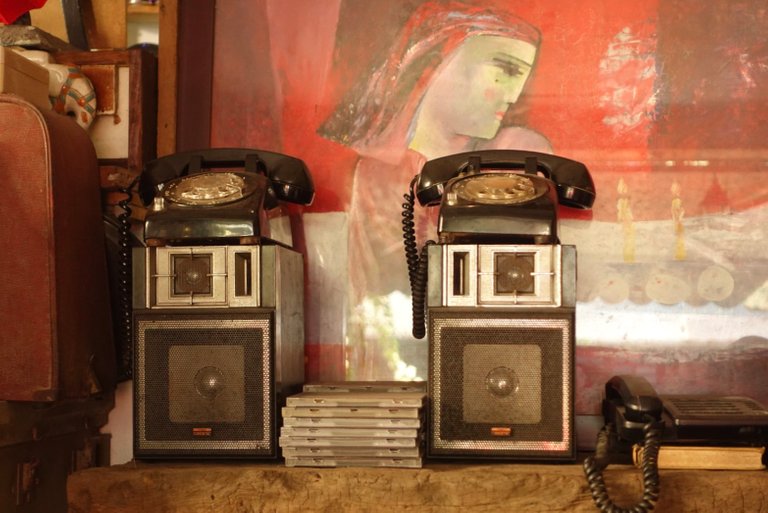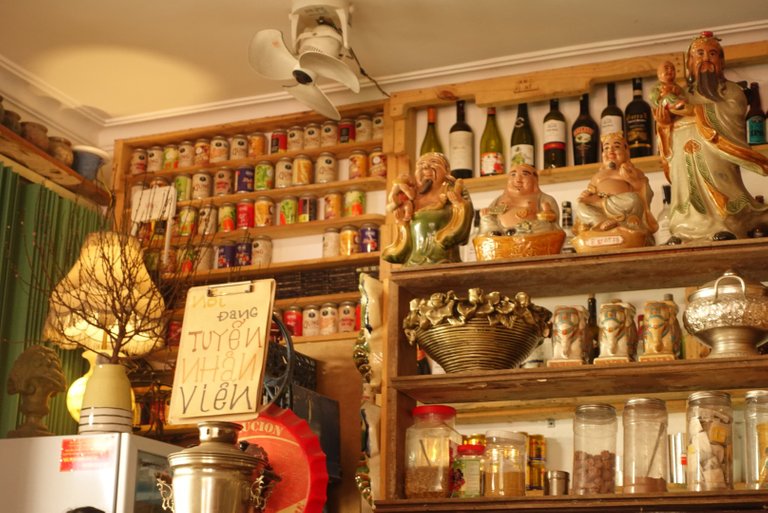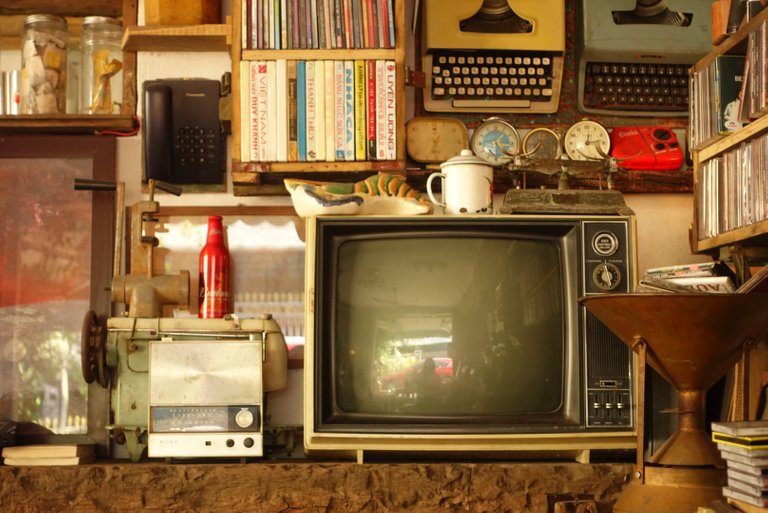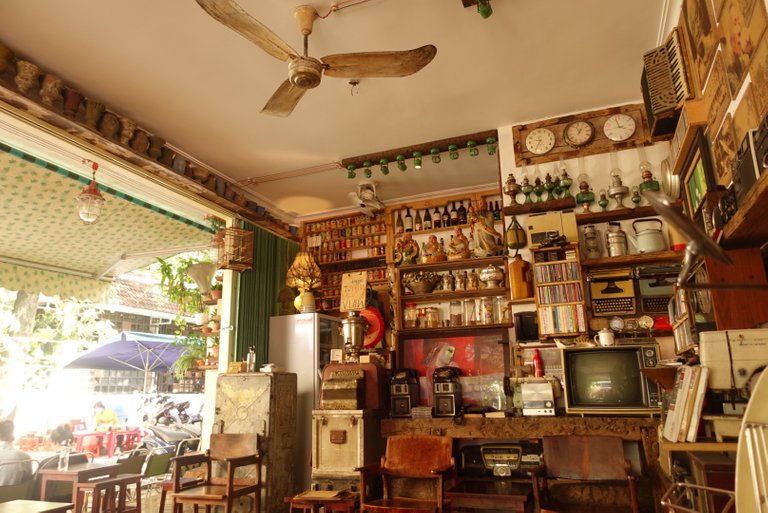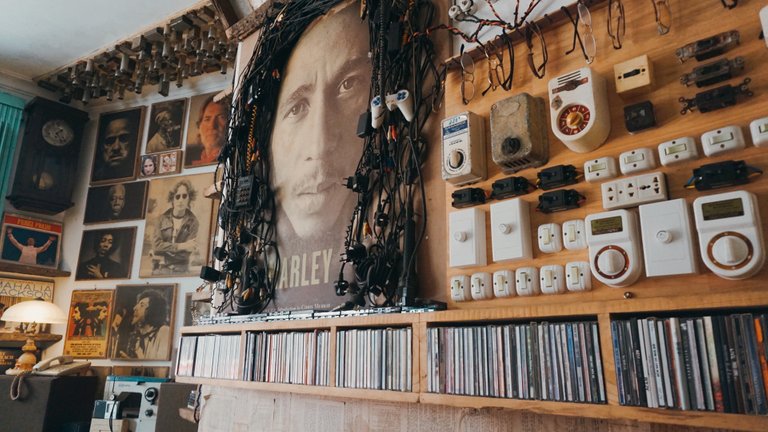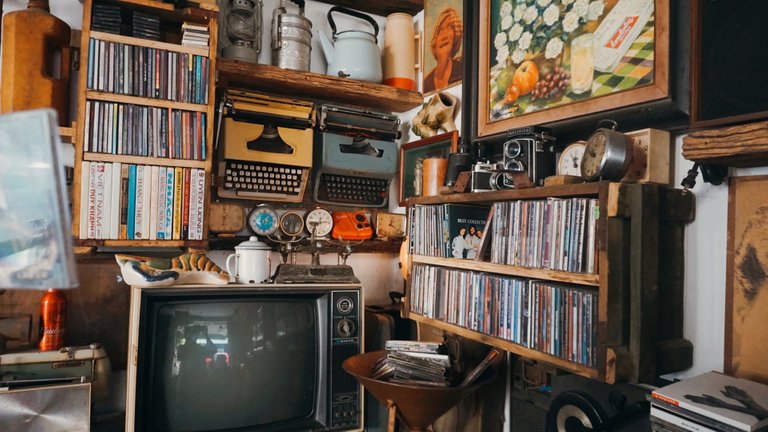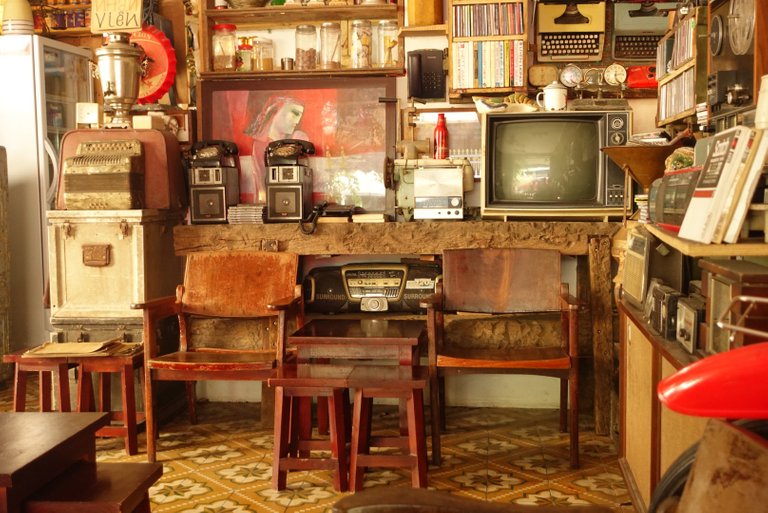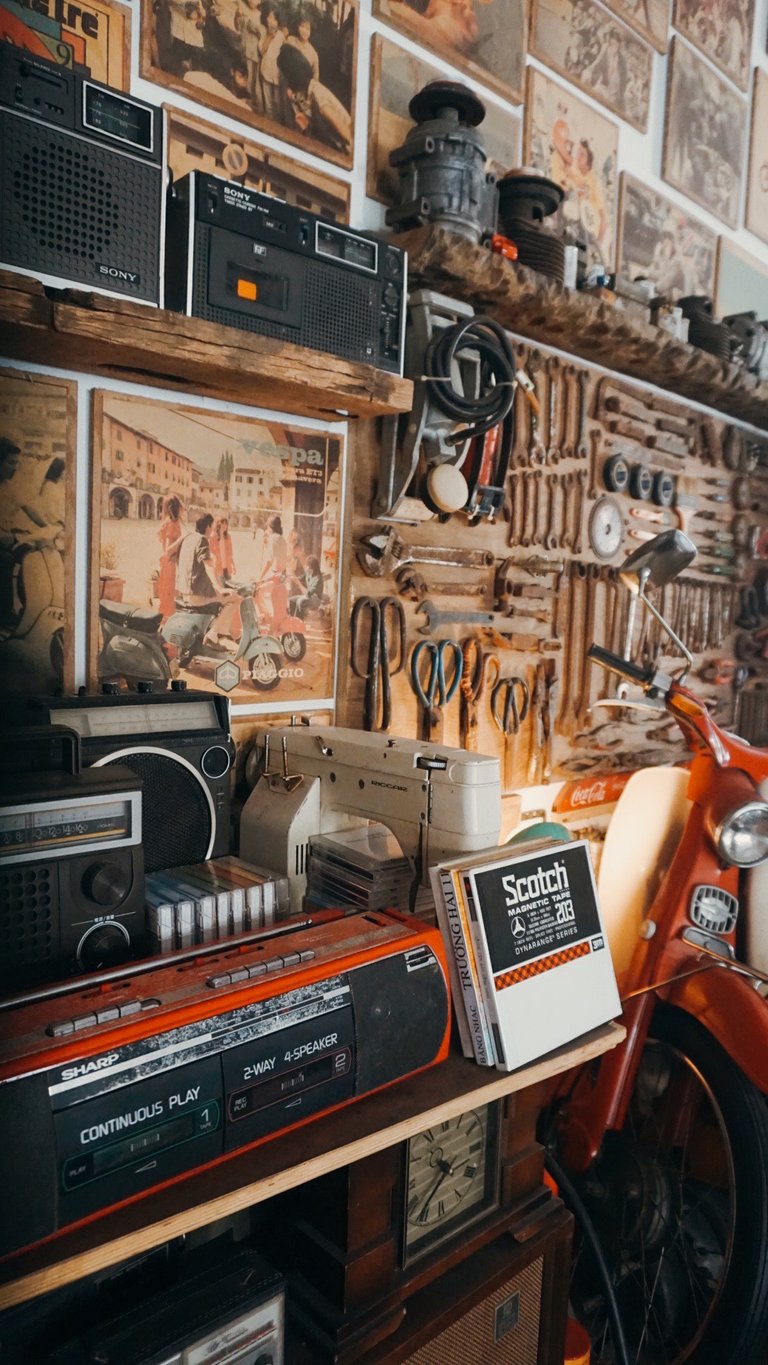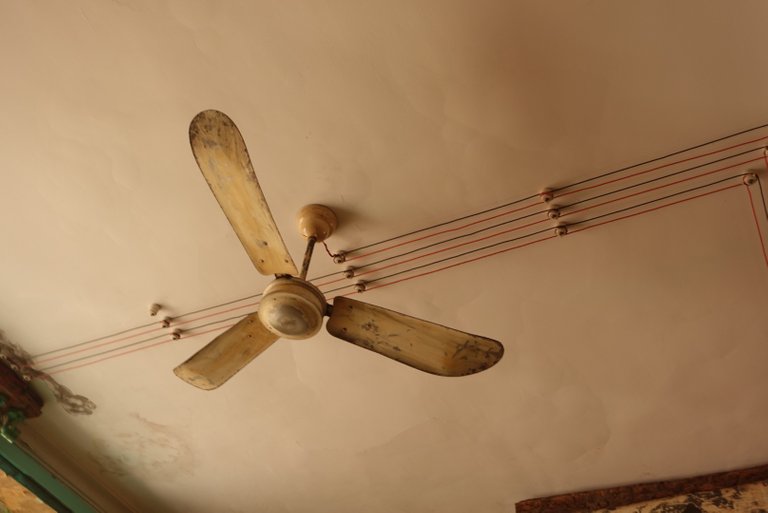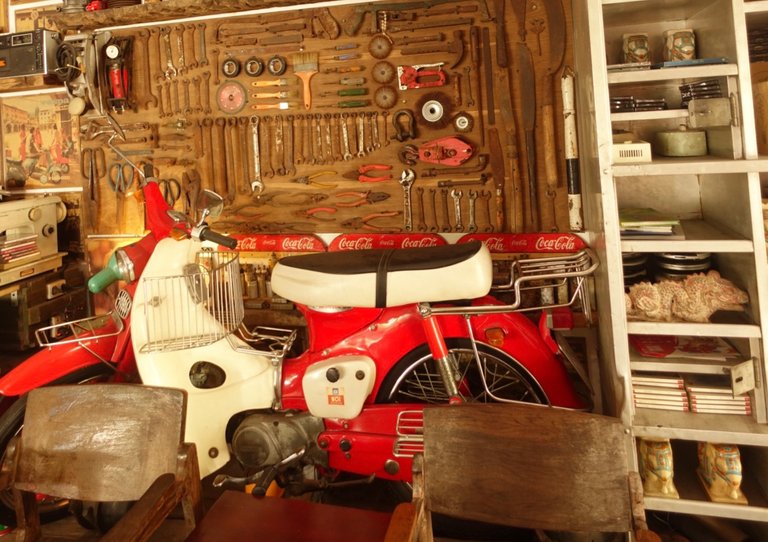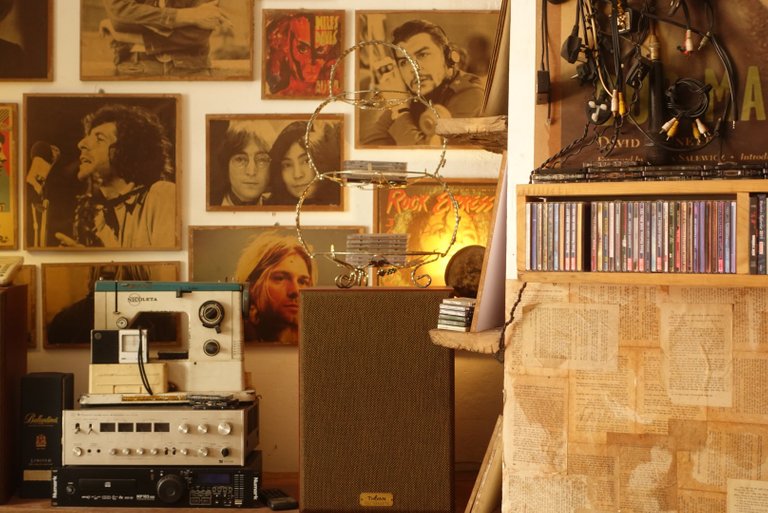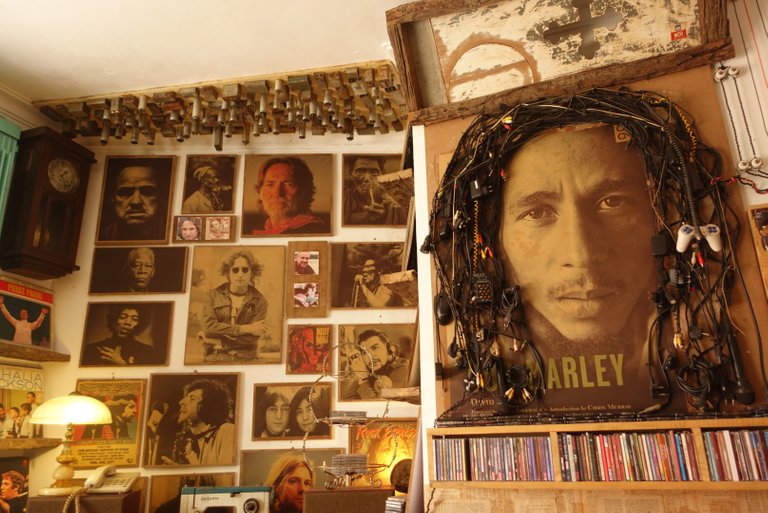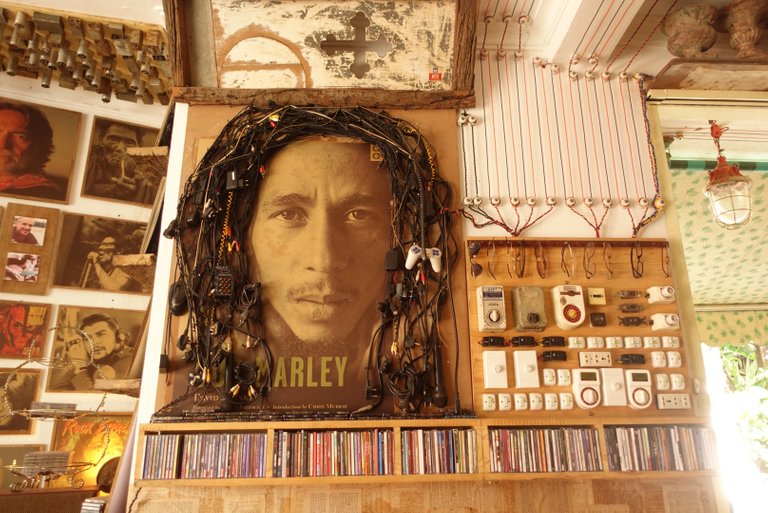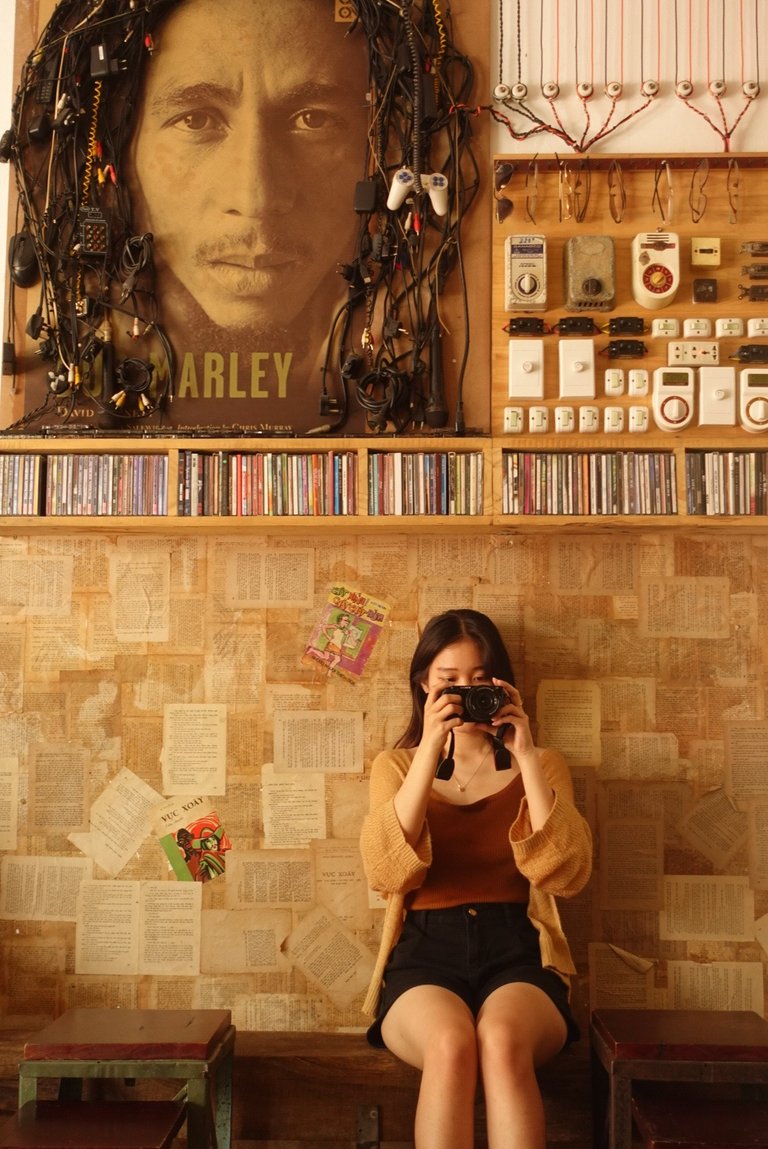 This is an indoor bartender, on the shelves containing many different types of drinks neatly arranged. It is also decorated in an ancient style, there are many paintings on the wall, there are also many audiotapes placed everywhere.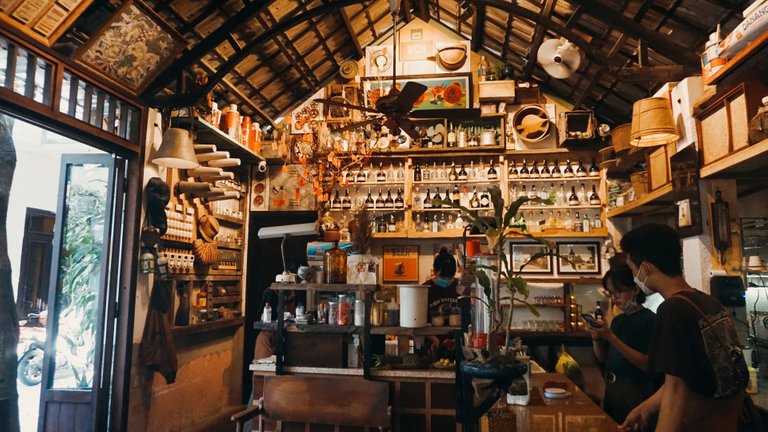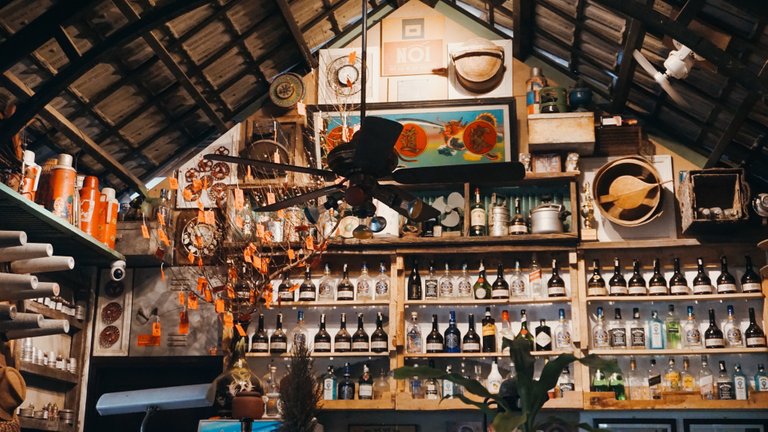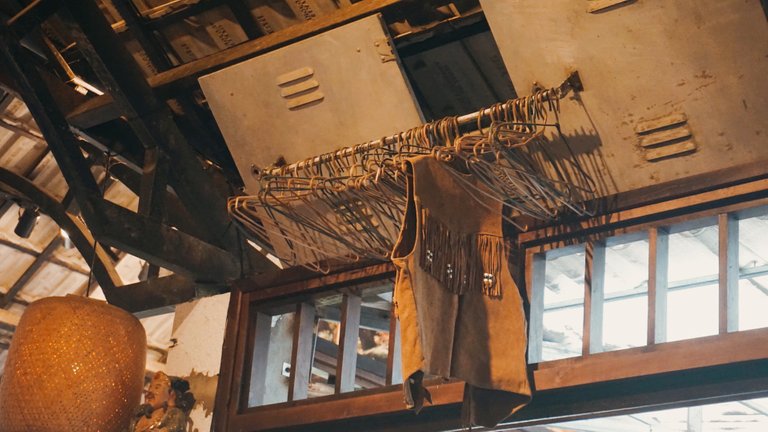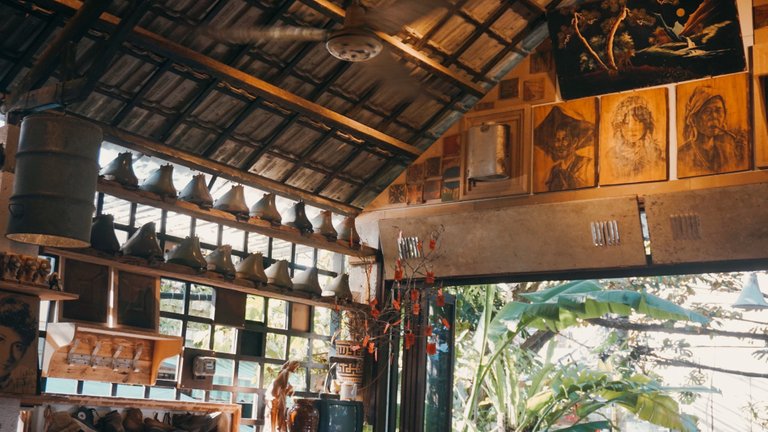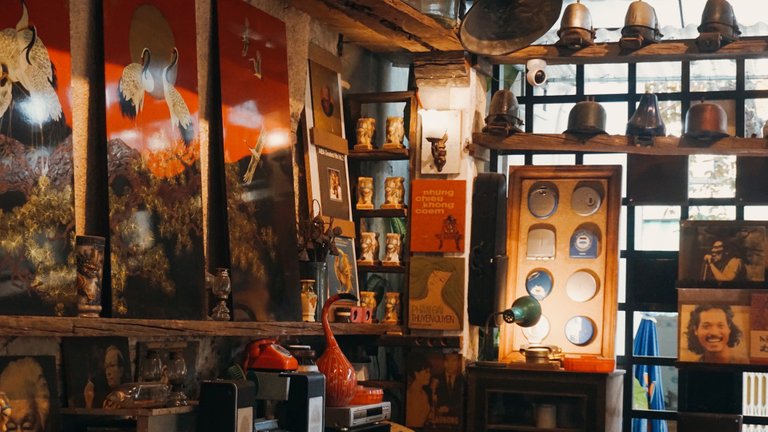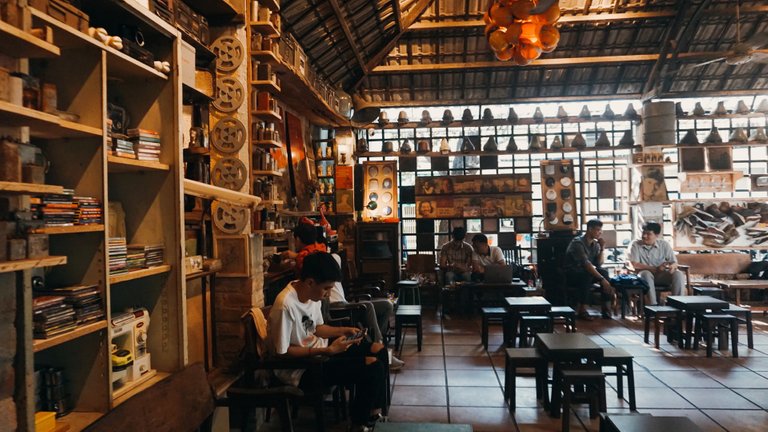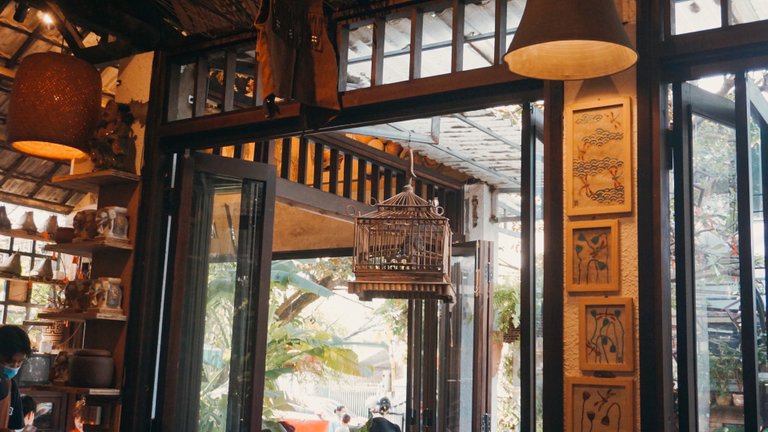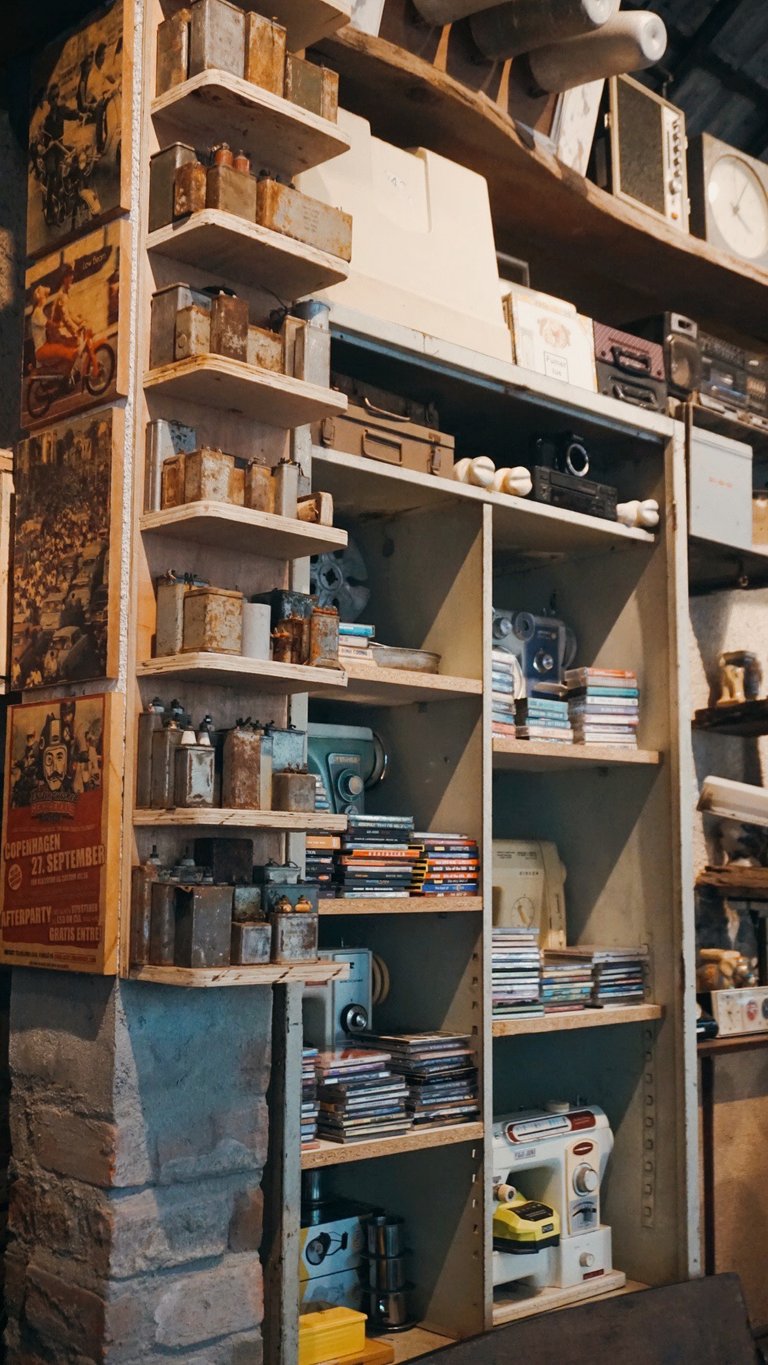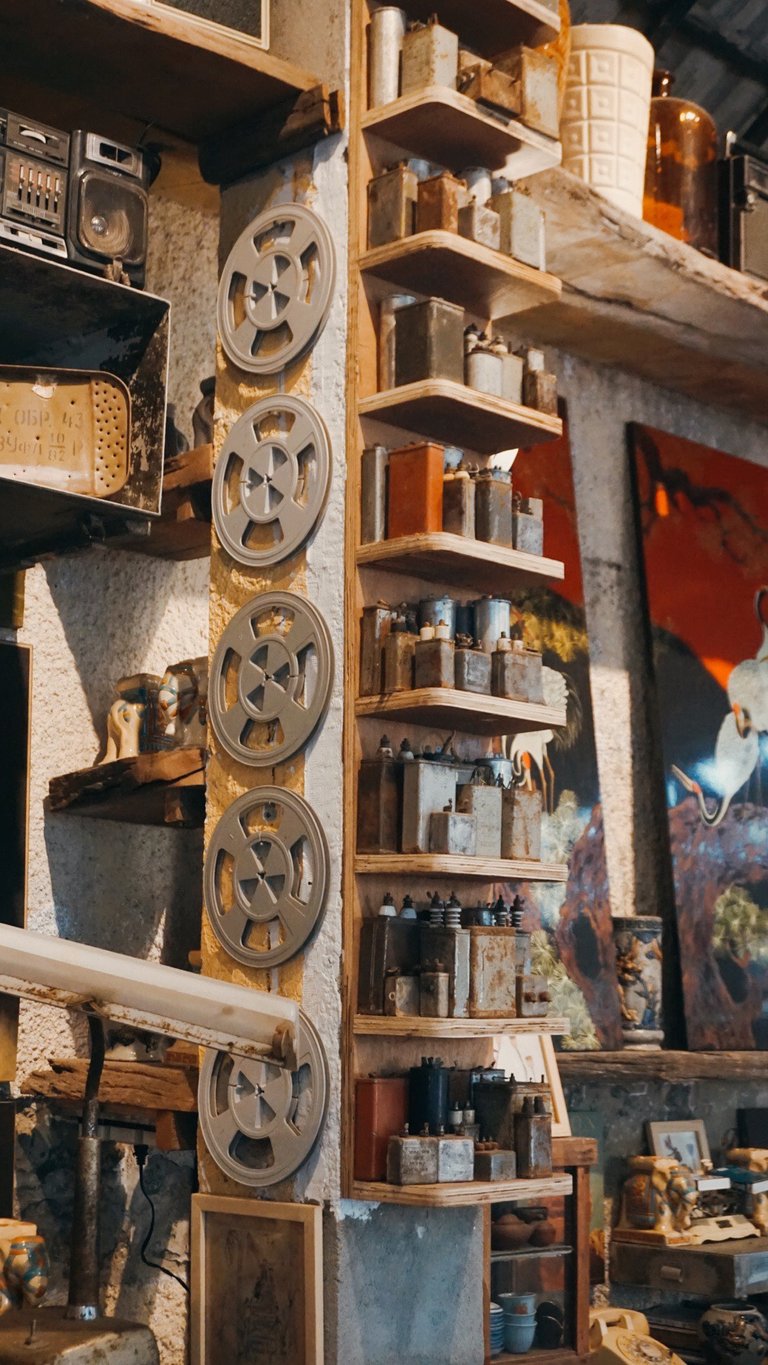 I and my friend had a great afternoon, we talked, drunk coffee and took pictures together. Although we both have busy times, we still spend some free time on the weekend to see each other, I am very grateful to her for today's date. If you are a lover of nostalgia, this is a place not to be missed when coming to Da Nang. It will give you memories of the past that are hard to find now. If you have any ideas, I will be very happy for everyone's comments. Thanks for reading my article and see you in my next posts. Have a great day!
---
---