EcoTrain Question Of The Week #9. 2 | Why Is There So Much Suffering In The World?
Hello Hive World.
I will give my answers to EcoTrain's question from the point of view of a mother and hope you understand all I have to say without judging me. 😃
I had once asked myself this question when I was a young girl because of an unpleasant experience and because of the sufferings around me at the time. I am a firm believer in God and I was angry at Him at the time. But now, I am not because my circumstances changed and then my perception changed too. Being a mother does that.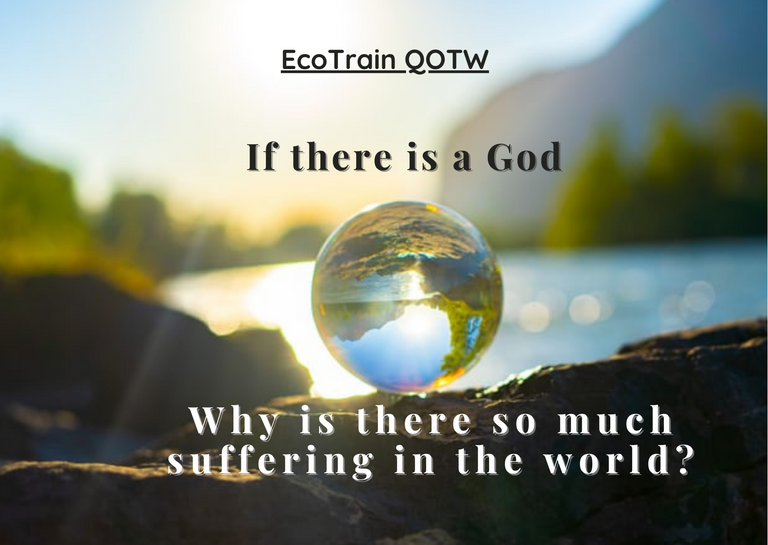 Image by Alin Andersen from Unsplash.com edited using canva
I am blessed with two fine and energetic boys and believe me when I say it is a full-time job. As a parent (just like God), I owe my children the obligation to see to their needs no matter how ridiculous or annoying some of their requests may be and to take care of them. I am happy when they are and sad when they are. I love them unconditionally and go to great lengths to make sure they are comfortable. I believe these are some of the things God does for the whole world.
However, there are laws that I have laid down in my home for my boys to ensure their safety, comfort and well being. My boys, being energetic and curious, do things that are the exact opposite of my laws. I will give an instance.
We live upstairs in a two-storey house which means there's a staircase leading to our flat. I have warned them severally to never answer the door when a visitor knocks or rings the bell. Either I or my husband always answers the door.
On this occasion, we were expecting my brother-in-law, their uncle. I had told them about the visit and they were excited to see Uncle. They would not sit still. I was in the kitchen when the doorbell rang. Before I could wash my hands and leave the kitchen to answer the door, I heard my first son scream and cry out, "Mummy!" I think I almost had a heart attack that day.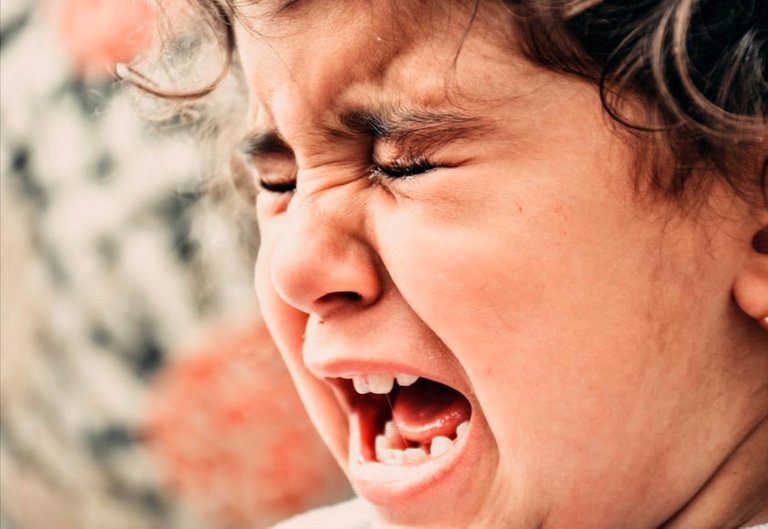 Image by Zahra Amiri from Unsplash.com
My husband ran out of the bedroom just as I ran out of the kitchen towards the direction where the scream came from. My boy had fallen down the stairs while trying to answer the door. I was unhappy because he disobeyed my rule.
I believe we human beings do or behave just like my son towards God. There is much suffering in the world today because we are the cause of them and not God. We cannot do terrible things to our environment or fellow human beings and expect God to make it right. We are not robots; we have been given free will, the power of choice. We can choose to cause suffering or avoid doing so.
For every decision we make, we are accountable and must face the consequences (good or bad). Just like I could not have prevented my boy from not feeling the pain from the fall or the bruises which are the consequences of his choice of disobedience.
God is loving and always looking out for us. We human beings delight in hurting each other like disposing of chemicals and wastes in a wrong manner that brings illness to people, keeping provisions and money for ourselves instead of spreading the wealth around, not taking care of our environment, sexually abusing others, bullying people because we are stronger, using guns and other weapons to harm people etcetera.
These are just a few instances of ways we cause suffering to ourselves and expect God to clean up our mess. When we begin to live right, actively choosing to love and not harm people, I think the suffering will be greatly reduced.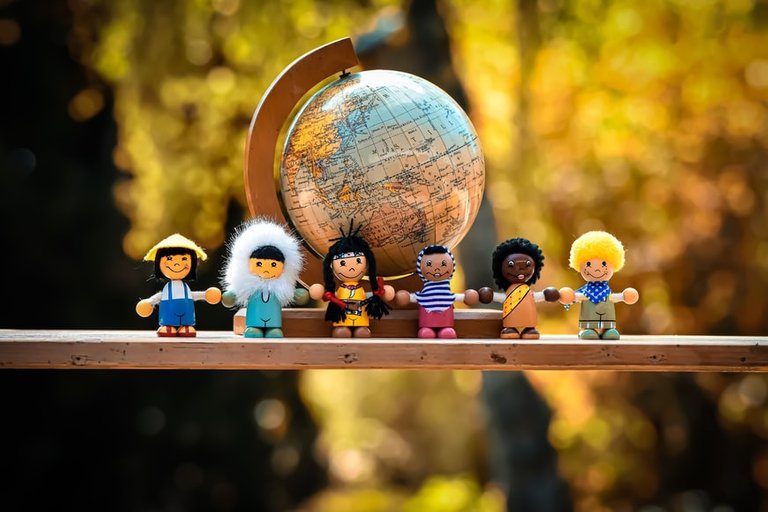 Image by Alexas_Fotos from Unsplash.com
Love heals and can heal our world. It's up to us to make our world better and safer. God has given us all we need. We just need to make the right choices.
This is my answer to EcoTrain's question of the week. Here is the link if you are interested in participating.
Thanks for reading!
---
---