A Drunken Mistake - #ZapFicMonday
Hello Hive. 😃 This is my submission for Week 54 of ZapFic Monday by the Freewrite community. To participate click here.
Prompt: Comfortable
---
---
I was sad and drunk. I followed Buck home from the bar.
We kissed, awkwardly twisting and fumbling. He stopped abruptly. "Get comfortable. Be back in a sec," he said. He went into a room.
This is not me, I thought. I picked my bag and left.
---
---
Screenshot Of Word Counter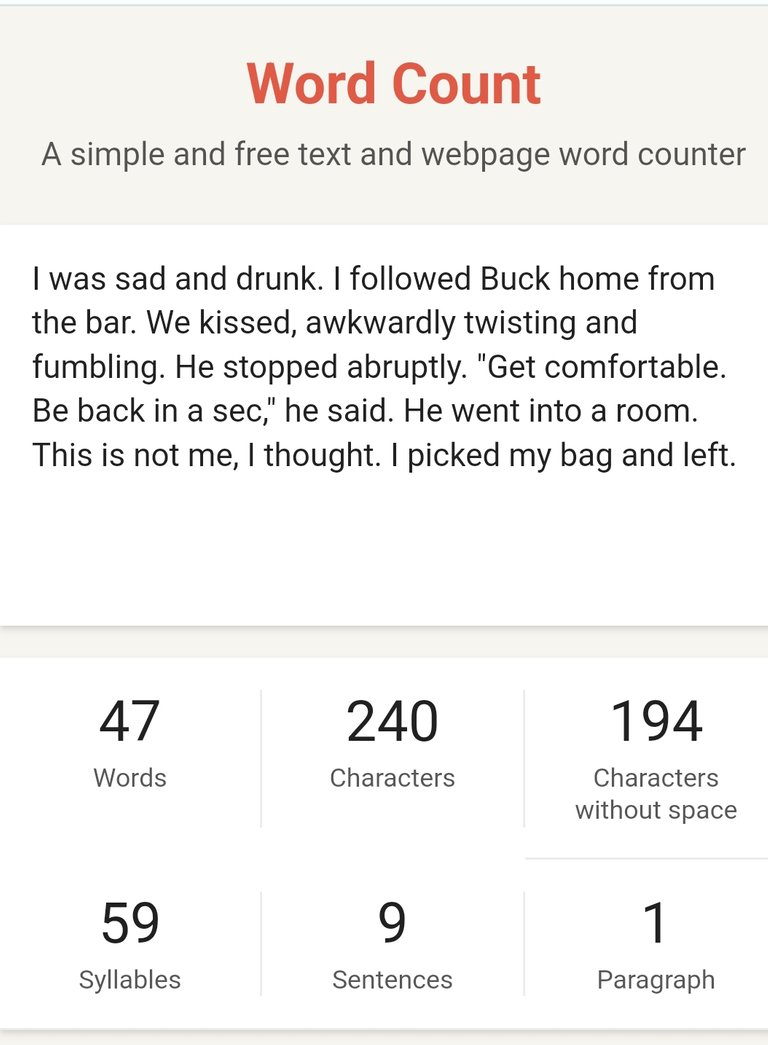 ---
---