WINNERS: Ladies of Hive Contest #111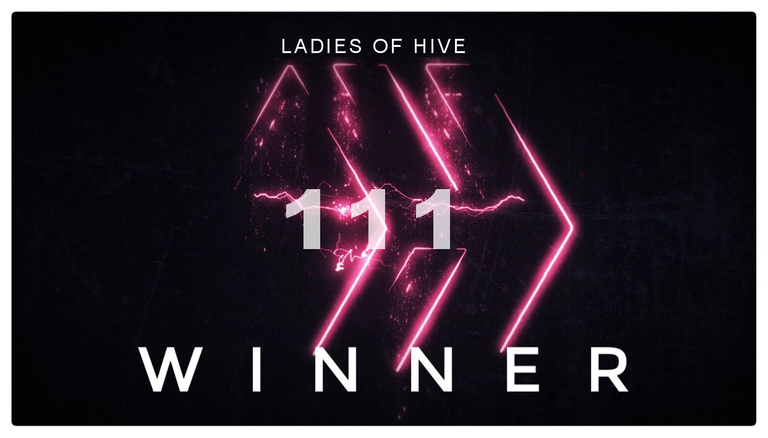 The 111th edition of the Ladies of Hive CONTEST has come to a close and a winner has been selected! It was difficult as all the entries were wonderful! We would like to thank everyone who participated and are glad that the invitations brought more women into our community!




The winners chosen for the 3 HIVE Grand Prize,
300 Ecency Points, and 15 LEO tokens is:



https://peakd.com/hive-124452/@sofs-su/it-s-the-season-to
"I used to live in the future planning in my head all the time and this ensured that the joy of Christmas season was never mine. The older we grow we find ourselves becoming less interested in the trappings of customs and traditions and are more inclined towards searching for the true meaning for the season. The boys too have become more mature and seem to focus less and less on material things."



https://peakd.com/hive-124452/@jane1289/coping-with-stress-and-depression-loh-111
"Now that the holiday season is here, I'll be swamped with a lot of work again, juggling one thing and another, and doing things that are out of my line. It is tough sometimes to handle both work and life. I kept reminding myself that my work in the real world is much more important than my online side hustles. Putting priorities on top not to put everything on one plate, give myself more time to unwind and take a break from online side hustles. Work and earning opportunities online are undeniably helpful to make ends meet. But, it is worth noting that health is wealth."


💜


Second-Place Winners, receiving 2 HIVE,
150 Ecency Points, and 7 LEO tokens:


https://peakd.com/hive-124452/@kei2/ladies-of-hive-community-contest-54991a6d57498
"What do I hope to achieve during the holidays? I've learned to tone things down and tell myself, "less is more". This minimalist approach has helped me to focus on what's important and what's not. It could be saying no to invitations I can't honor, cooking less, or even eating less. The reason is simple for me. If I have to incorporate so many activities during the holidays, I always find it hard to push that reset button and go back to everyday life."
•
https://peakd.com/hive-124452/@mercmarg/ladies-of-hive-community-contest-111engesp
@mercmarg suggests purchasing ingredients whenever you can, then freezing then beforehand. She also states, "With so many family changes, there are no more trips to visit or to meet somewhere else...the stress is because we are alone. I think that where my children are, they are fine and they make sure that their absence does not affect us (neither them nor us) we do everything with less pressure, we take walks outdoors, we make our hallacas, we enjoy it, we listen to music. We pray for everyone, we keep the faith that everything is for the better and we accept the reality that we live without affecting our routine activities. We accept the feeling of absence. Acceptance is important to alleviate our burdens."
•
https://peakd.com/hive-124452/@elamaria/ladies-of-hive-community-contest-111-my-advice-to-a-novice-decorator-and-my-formula-during-the-holidaysengesp
@elamaria states: "teamwork, organizing priorities, evaluating the best options, distributing the Christmas dishes to each member, and above all better use of time and economic resources. So it was for many years this was an excellent way to not be stressed and overwhelmed."
•
https://peakd.com/hive-124452/@miconteangsabeat/loh-111-deck-the-halls
@miconteangsabeat, happy with holiday cheer, gives out "lots of advice, from a DIY Christmas tree, to recycled decorations or unique decorations that will suit your preferences, to decorating your house in what your heart desires, and finally, removing decorations immediately after the holidays.
•
https://peakd.com/hive-124452/@trucklife-family/why-we-decorate-loh-111
@trucklife-family states that: "I was young, I didn't really think about all the decor that is being made and what it was being made from. I didn't think about the Trees that were being grown to be used only for a few weeks and then threw aside. Not to mention the monoculture involved, depleting our soils. There are ways in which you can decorate in another way. A way that will also help to spread awareness abut nature and her wonderful cycle. A natural understanding that we can share with our children, whilst also giving back a little."




֎
Third-Place Winners, receiving 1 HIVE,
50 Ecency Points, and a split of the remaining LEO tokens each:
https://peakd.com/hive-124452/@mairimgo23/ladies-of-hive-community-contest-111-my-entry
"When I feel lost and very stressed, what helps me is to make a list of "to do" things and "done" things, I put a date on it and little by little I list according to priority. I do this so that I don't demand that I complete everything in one day and also so that I don't worry about things that I've already resolved."
https://peakd.com/hive-124452/@desiredlady/some-ways-which-i-manage
@desiredlady shares her personal steps to dealing with stress during holidays that may benefit others as she has plenty of water intake, walks, listens to her favorite music, reading her scriptures, then writes. She states: "Joy is an antidote for stress so I rejoyce in the Lord always because he strengthen the weak."
https://peakd.com/@yole/consejos-para-decorar-en-navidad-ladies-of-hive-contest-111
@yole states: "something very important to know is that the lights come with a limit of connections, that is to say that a maximum of 5 sets of lights can be joined, knowing this is extremely important to guarantee the proper functioning of the lights and also to avoid any electrical accident."
https://peakd.com/hive-124452/@naath/ladies-of-hive-community-contest-111-esp-eng
"My advice for those who like decorating is to let your creativity take over regardless of whether you have many or few things to decorate, the important thing is to put love to what you are doing and the results will end up being very nice and even change our mood when we wake up every day and see that we have managed to live another year and we are fortunate to have a home and a family by our side. Stress is present during the holiday season... but you have to look on the bright side and enjoy the scenery, the weather and the warmth of home."
https://peakd.com/hive-124452/@purrix/loh-community-contest-111-tips-for-a-first-time-decorator-and-how-i-handle-stress-during-the-holidays-loh-community-contest-111
@purrix states: "I have been buying little by little since October. No racing against time, no stress. That way I don't spend so much because, let's remember that in December the prices of everything go up. The only thing I leave for the end is the food. Because I even buy the drinks ahead of time. I have always been methodical and organized, because I don't like to leave things to the last minute."
https://peakd.com/hive-124452/@leemah1/loh-contest-111-my-way
"Planning is what makes things a lot easier for me at this time of the year. It helps me to look at what I have committed myself to, what my expectations are, what I need and the right size of it then set the a realistic timeline for them and doing this can help to reduce stress. Also, I only focus on things that are within my control."
https://peakd.com/hive-124452/@elisaday7/contest-111-ladies-of-hive--christmas-decorations
"If the space is very small or you have little budget, add details that refer to the season, such as socks, cushions, lamps, bottles, curtains, you have many options."
https://peakd.com/hive-124452/@janitzearratia/the-magic-of-christmas-oror-loh-contest-111
"This month of December that is strong of work, parties, and emotional discharges with Christmas, nothing better than to prevent stress to continue filling our city and its inhabitants with consciousness, empathy, and love for what is ours, it is something I love and with which I feel very identified, to be light in the midst of darkness is my gift of creation and learning."
https://peakd.com/hive-124452/@simplechalyns/my-stress-free-celebration-this-holiday-season-111
@simplechalyns shares with us awesome decorations her students created for their classroom. She goes on to say that celebrating the holidays in a simple manner with the food she has and inviting family and friends then attend church and then "be thankful for the gift of life" will be a truly nice holiday."
https://peakd.com/hive-124452/@sacra97/ladies-of-hive-community-contest-111-como-sobrevivir-a-las-navidades
@sacra97 states, "if you don't like picking up Christmas at the end, don't make large decorations, the simpler is better. My advice ask relatives for help to prepare the food, do not get stuck doing everything by yourself, also sharing the secret of your favorite dishes is leaving a beautiful legacy to the descendants."
💜
Everyone who took the time to participate
might receive LADY (LOH) tokens as well!
Details of how many tokens you can earn are here:
https://peakd.com/hive-124452/@ladiesofhive/weve-entered-a-new-phase




Nominate a Comment!
You are welcome to nominate one person who made a lovely comment on your contest post. If we agree that it is a nice comment, thoughtful and not made in haste, both you and the commenter will receive ONE additional LOH token! Your nomination should be made in a comment on this post, and the nominee must have commented on your post, not someone else's!

Thank you, everyone!


If you are not yet in our Discord server,
please consider clicking the banner below to join us!
https://discord.gg/P4nqcj6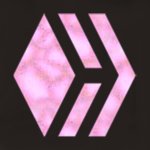 LadiesOfHive is a community that focuses on women — their interests, joys, passions, and stories of their journey through life. Not only does our community account @ladiesofhive publish our weekly contests and news, but we also comment and upvote most of the posts that grace our community page. A delegation to @ladiesofhive would enable us to have more flexibility in upvotes that we use to reward and encourage the women that post to our community. If you are interested, you may click the links, below, to delegate via Hivesigner, or use your favorite alternate interface. Thank you for considering a show of support to our community!

---
---