Not the Typical Mountaineering Adventure: All Dressed Up on the Top, And Why Not?!

Hello, hivers! It's almost the weekend. Tomorrow is Friday and it's a yeeeeyyyy! Have you been thinking again about climbing mountains lately? Well, doesn't it feels good being in the outdoor again, stretching your muscles while ascending the sun-drenched mountain? The adrenaline rush it gives is all worth it when you reach the summit, with the amazing overlooking view of nature.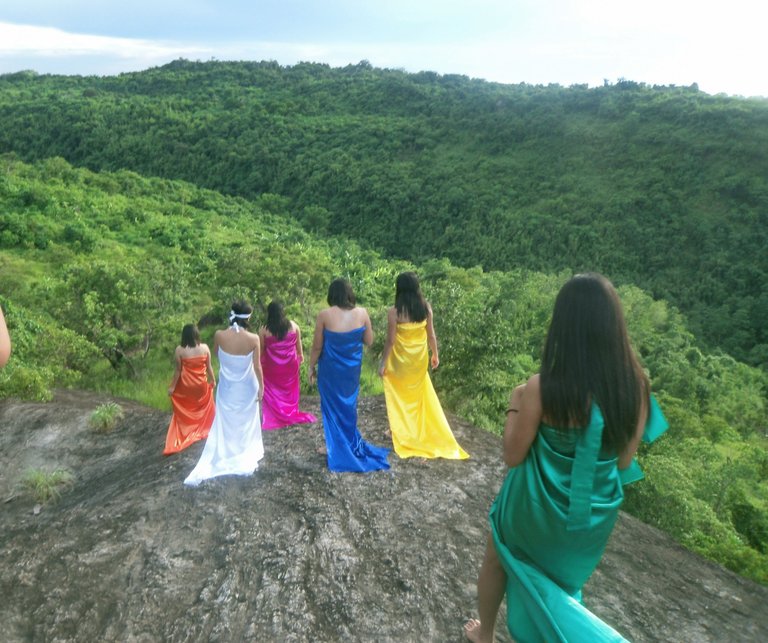 I and my friends ended up planning on climbing the mountain one long weekend. We planned to climb Mt. Manalmon at San Miguel, Bulacan. One of the most stunning and easy mountain I have ever hiked, which gives a suitable hike for beginners.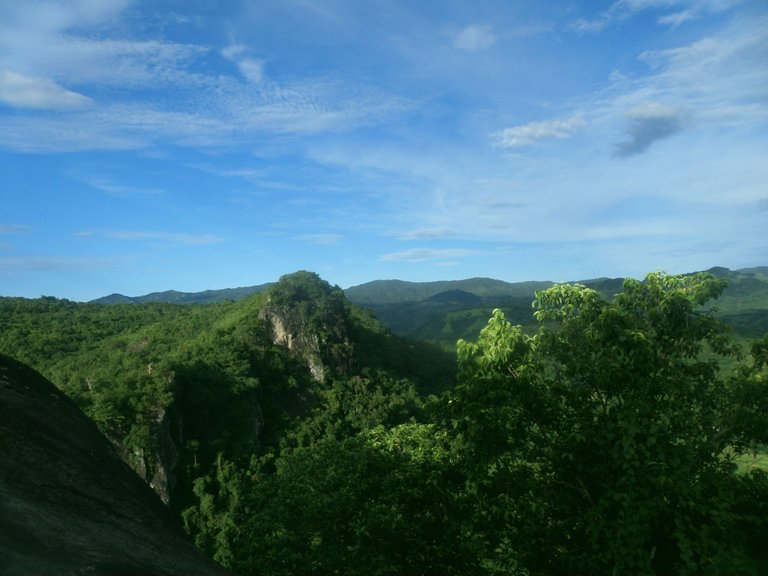 Ever wonder why we were dressed up like that silly-looking lass on top? Haha! It was because one of our friends, Dian, the one wearing the white dress, was about to finally tie the knot with her long-time boyfriend. And she wanted to have a one-of-a-kind photo shoot with us dressing like that on top as one of their prenup shoots. Maybe because she was so enthralled with climbing mountains, that's why no wonder she ended up with that rare photoshoot idea. And of course, with no second thoughts, we all cooperatively said Yes! And why won't we? Just the thought of it, standing on the top, dressing like a goddess, is an awesome experience we will never forget.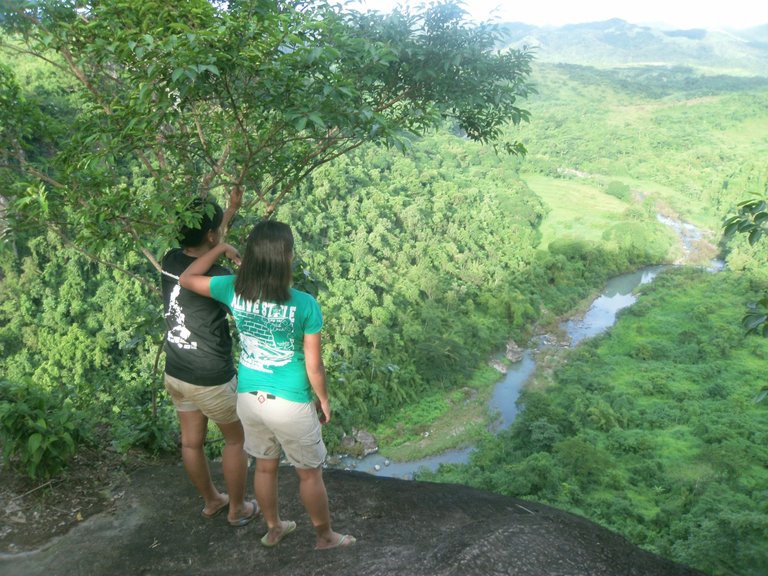 Of course, we were not dressed like that during our ascend. It was just a minor climb anyway. It only took us thirty minutes of hearty chitchats to reach the summit. So it was not that perspiring and exhausting. It was so much fun, as always. When we reached the summit, we just rest for a while, disconnect from the toxicity and just stare at the beautiful scenery in awe. It was all worth the climb. It was indeed a priceless reward.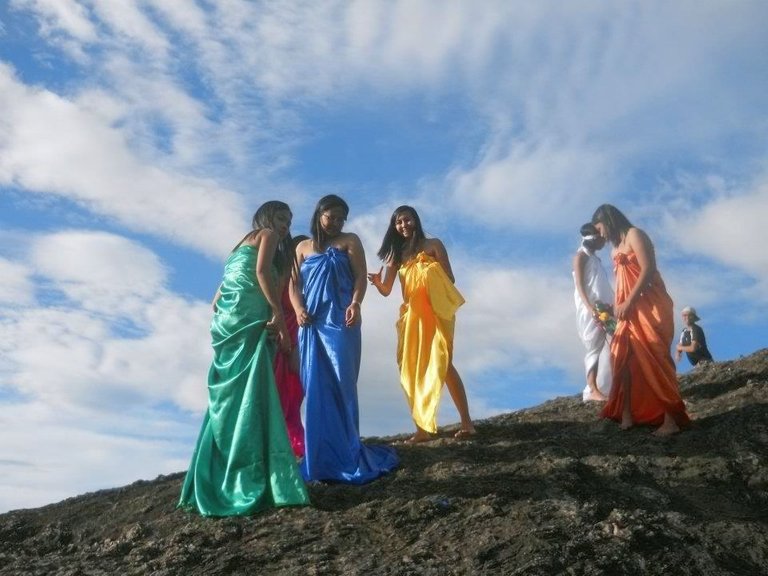 And then we had to prepare by dressing up. Those were just plain colorful fabrics, cut into pieces to exactly fit our bodies. We made sure to tie it tightly so it won't strip off or else we will be naked, which we did not wish to happen. It would have been very embarrassing. Oh by way, I am the one dressed in green. It's my favorite color.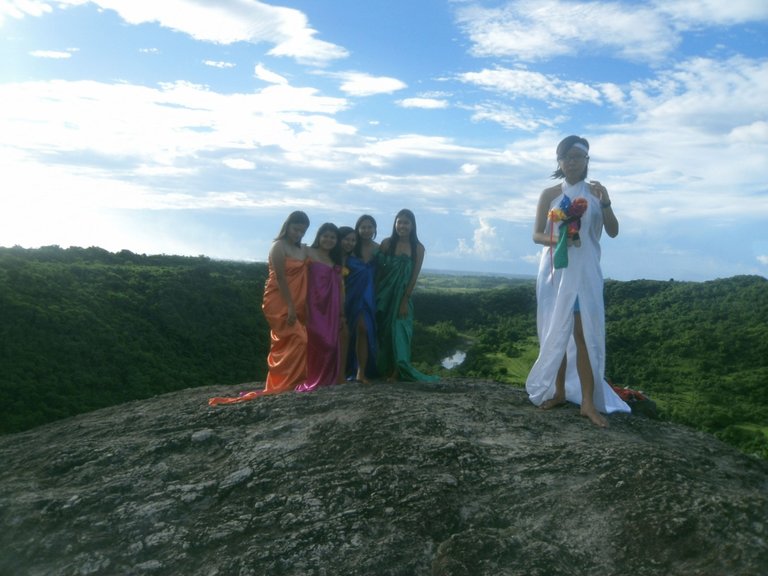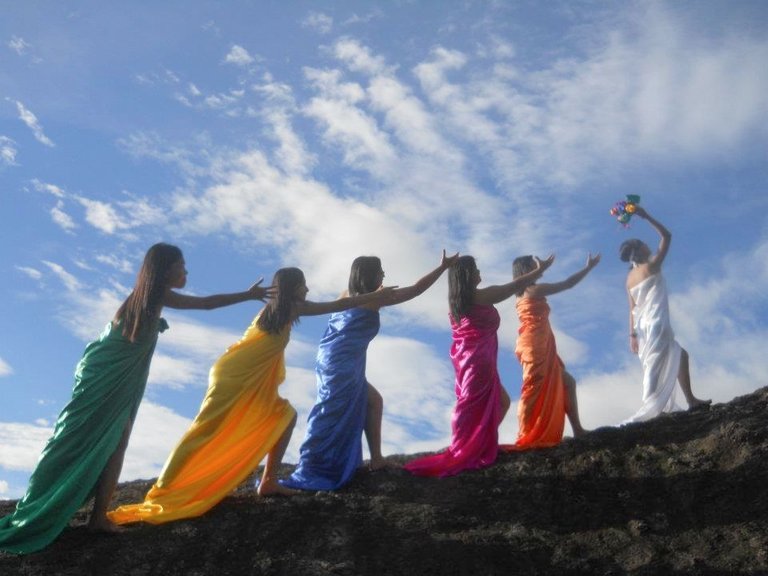 And then we had to find the perfect spot to have our pictures taken. With the amazingly beautiful mountain view, the pictures give justice to how the bride-to-be has an enormous fascination with mountaineering. My heart was so happy then that she allowed us to be a part of that precious moment in her life, when she was about to get married, she included us in the picture. A picture that in the soon future, or as the years will fastly go by, will paint a thousand beautiful words.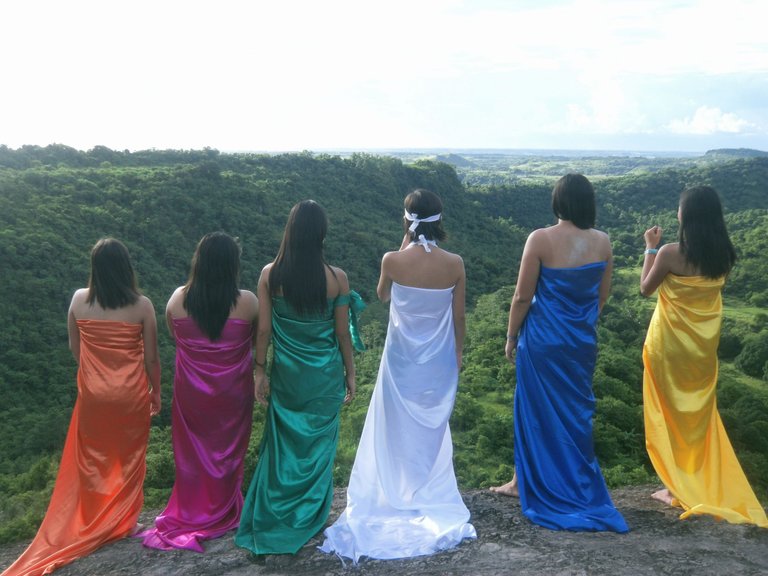 And just like that, the photo shoot was over. We enjoyed the alluring views of lush forest and pristine river from the top, which is always that enchanting. We embraced the moment of serenity, at its finest of course. The friendship is colored, as colorful as our dresses, with camaraderie and love for each other. Well, I was quite grateful I get the chance to have friends like them. I was able to travel to places I never thought I would be able to set foot into. And climbing mountains were all colorful memories worth remembering.
When descended back to land, we had a side trip on the beautiful Maglum River.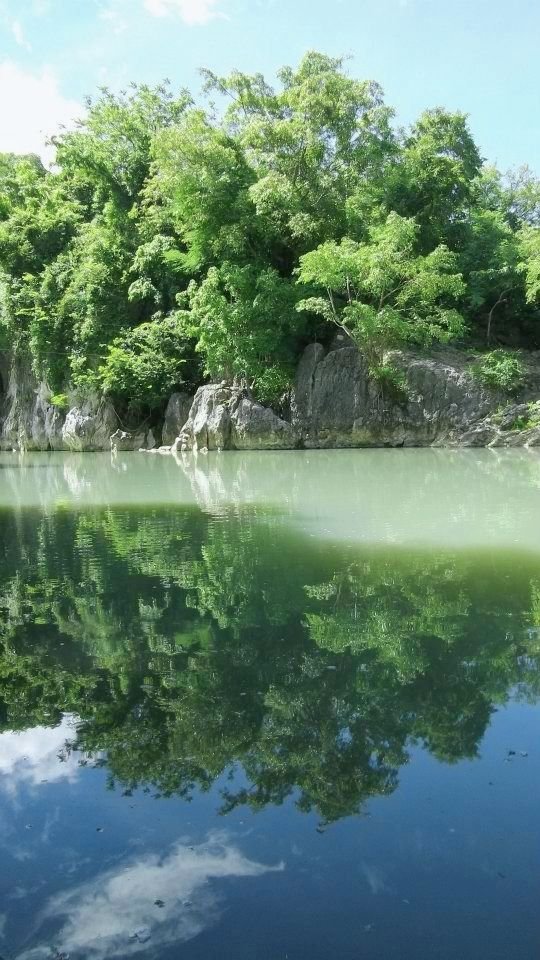 The reflection of the trees on the water was just so mesmerizing.
There is something with nature that meditates and heals your broken soul. Just have an intimate connection with it, and your worries will be all washed away.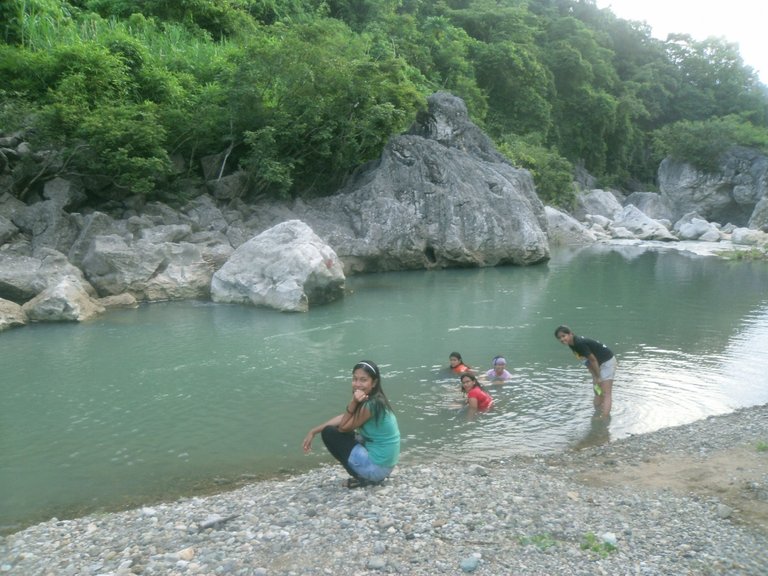 My friends had fun enjoying the chilling cold water of the river. They felt like a kid again. I did not join them because I don't feel like immersing myself in those nerve-shivering cold water. But I swear, I enjoyed the moment just by looking at them.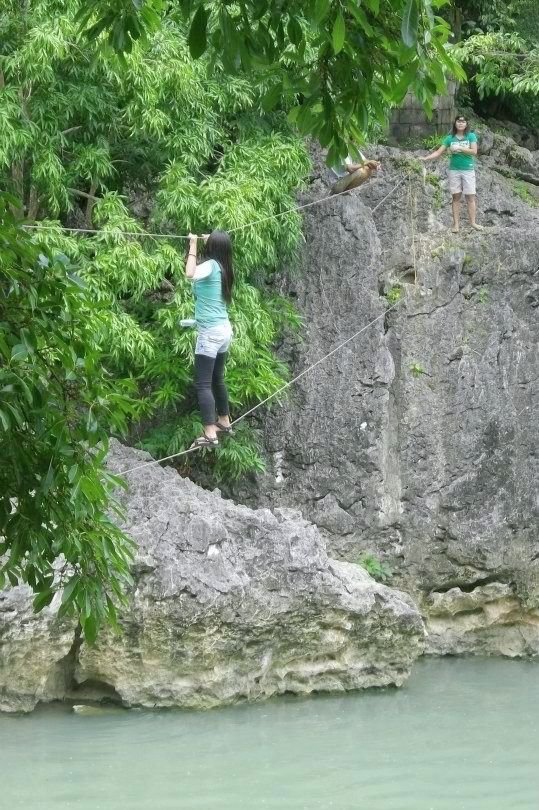 We also visited the Madlum Cave nearby. For us to get to the cave, we had to pass by that single cable hanging as our bridge. It was both exciting and frightening because we had to pass through that single rope over the river. But thank God we all crossed through it safely.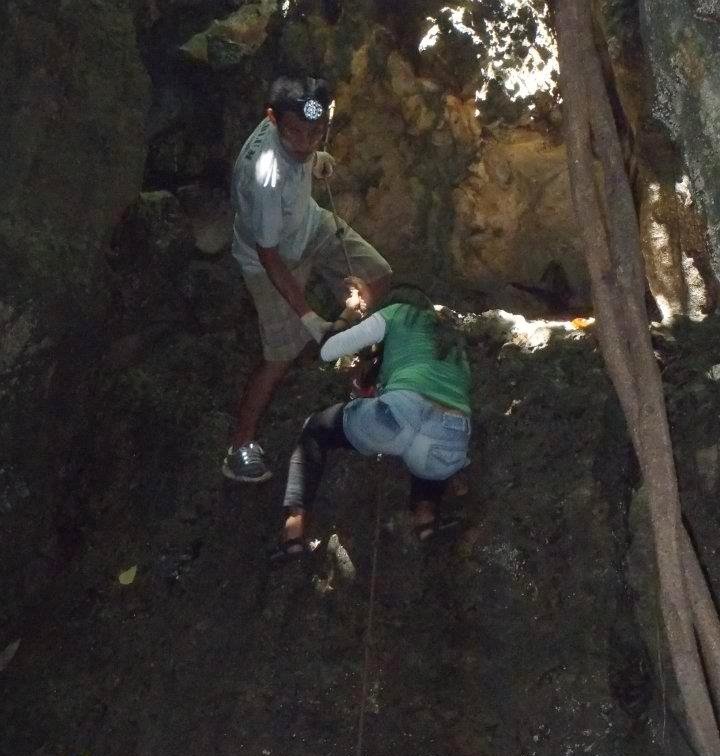 Even our exploration inside the cave was one heck of an adventure. Our guide has to make sure he had safely assisted every one of us because the continuous dripping of water from the stalactites and stalagmites make the steps more slippery. So we had to be very careful with our steps.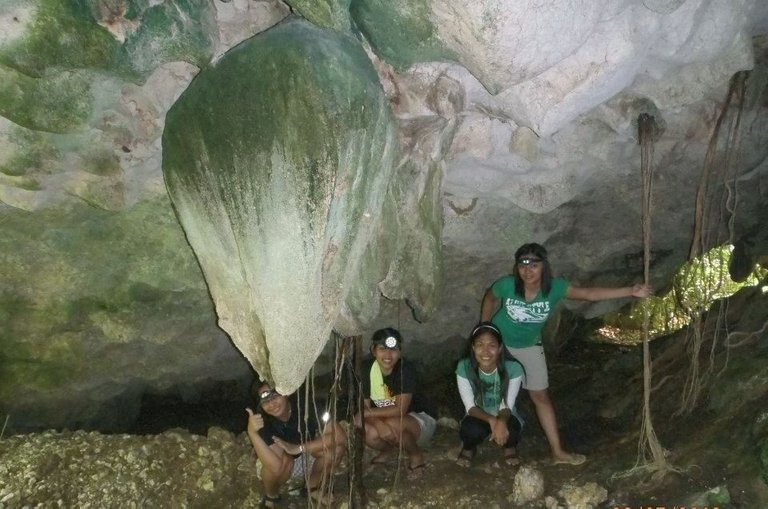 It was just amazing how these elongated forms of various minerals were formed from thousands of years ago.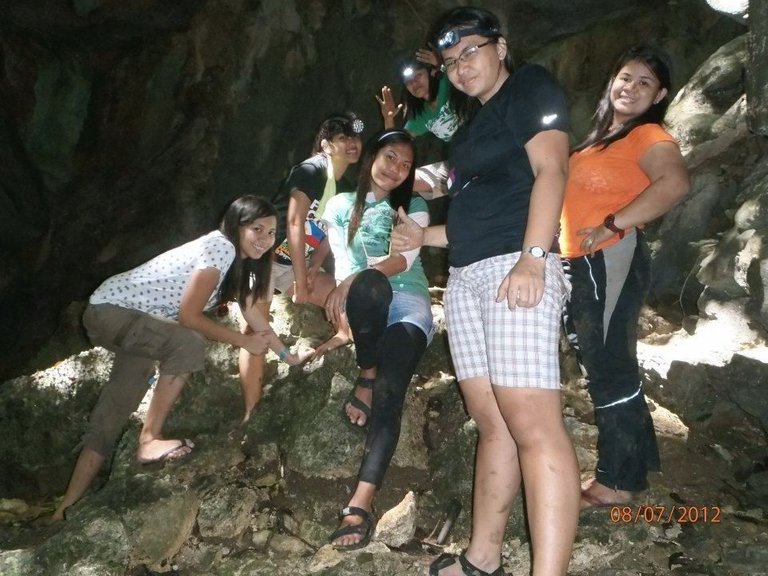 And just like these beautiful rock formations inside that limestone cave, with our continuously dripping trust and love for each other, our friendship will also be as strong and beautiful as the stalactites and stalagmites can be.
My dear hivers, have you also had your colorful mountaineering and cave experience? Looking forward to hearing about your own unique experience too. Until then!
---
---