Satoshi Island - A Crypto Paradise with NFT Citizenships
frens, there's always a project trying to make a "crypto island" a reality. Check out the most recent one I wrote about called Cryptoland which was total nightmare fuel. Hopefully this one isn't that bad.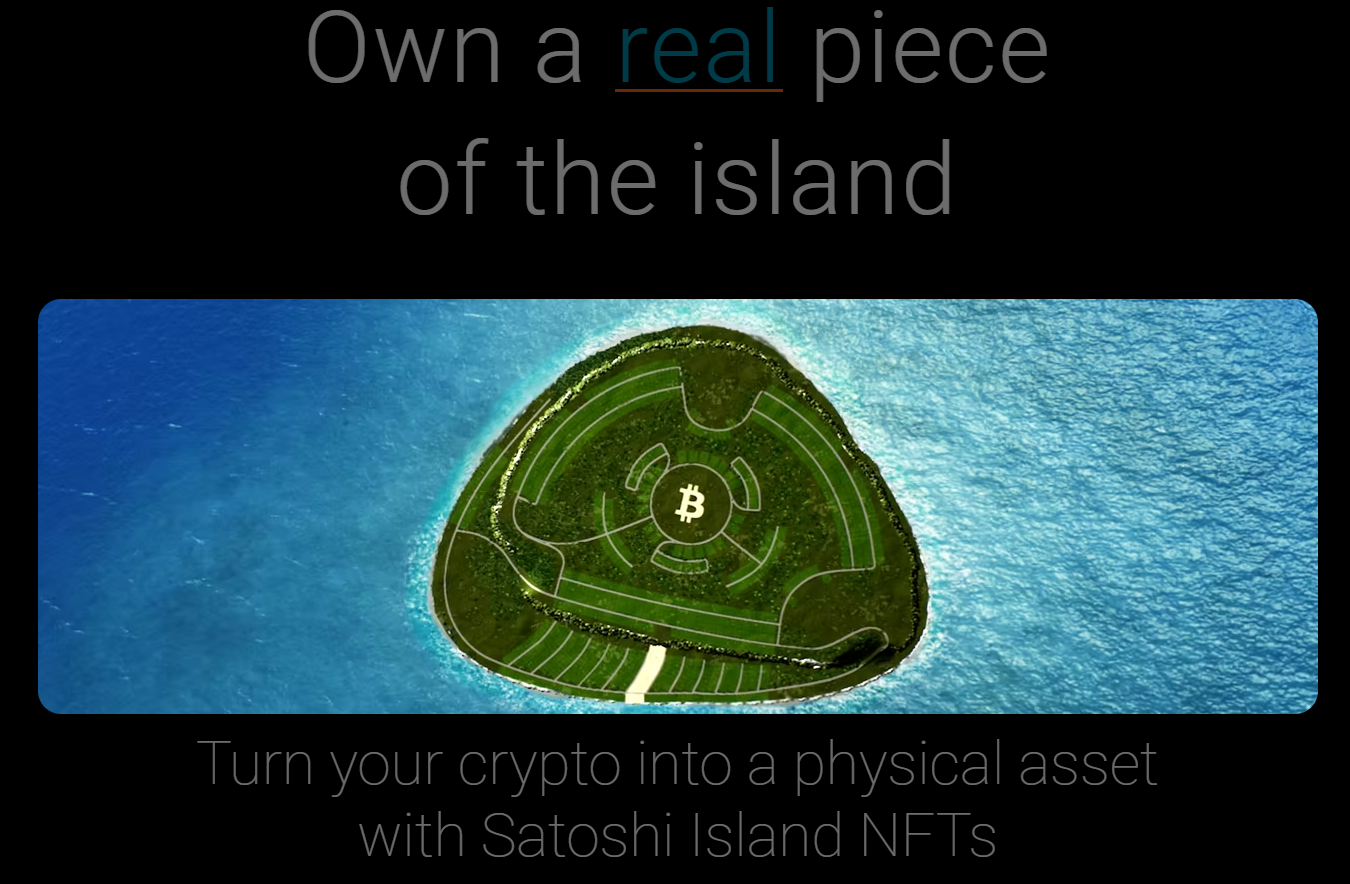 Satoshi Island
This project started as an idea back in 2017 with a goal of creating a paradise for crypto enthusiasts. Fast forward to now, and the team behind it has chosen a 32 million sq foot island in the country Vanuatu. The island is owned by Satoshi Island Holdings Limited and is named after the creator of Bitcoin, Satoshi Nakamoto. The only currency that will be able to be used on the island is cryptocurrency and you have to own a Land NFT to live there.
Citizenships for the island will also be NFTs which is something that I never thought would be a thing. It makes sense though, because NFTs can always be verified on the blockchain. Your citizenships is now verifiable on chain, without question of legitimacy. This thing is also fully supported by the government of Vanuata.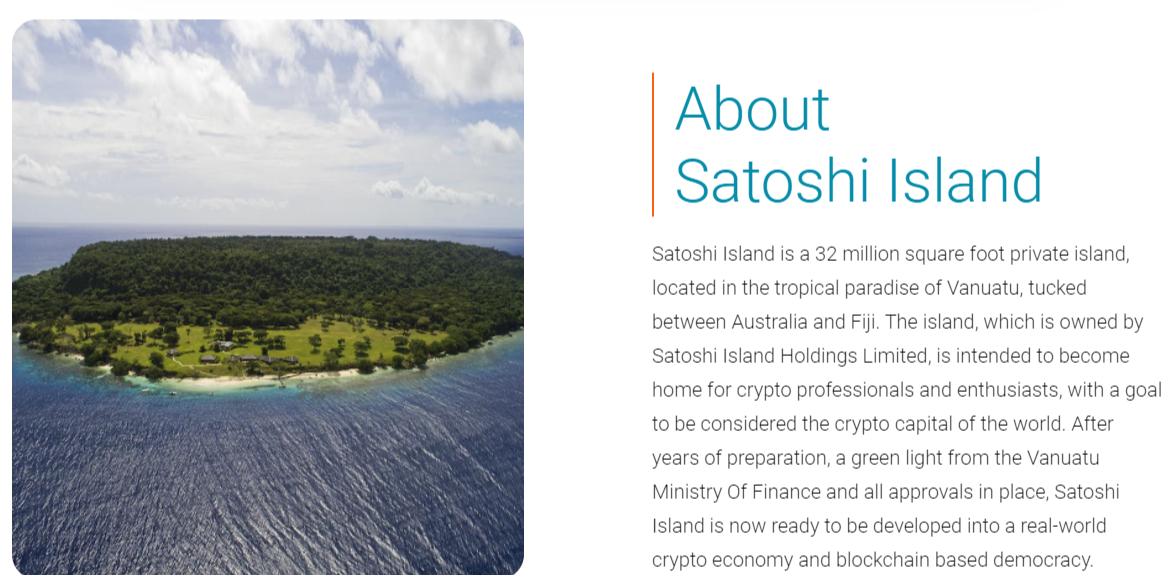 According to the Satoshi Island website , the land NFTs will be issued in 7 different collections assigned to different areas of the island. They are also starting production of modular short-term homes that they will be delivering within the year.
There are no prices for the land NFTs as of yet, but you bet your ass they're going to be expensive. Land owners will soon start being able to customize their modular homes and apartments. These homes will start with prices in the $60,000 range which is actually very cheap.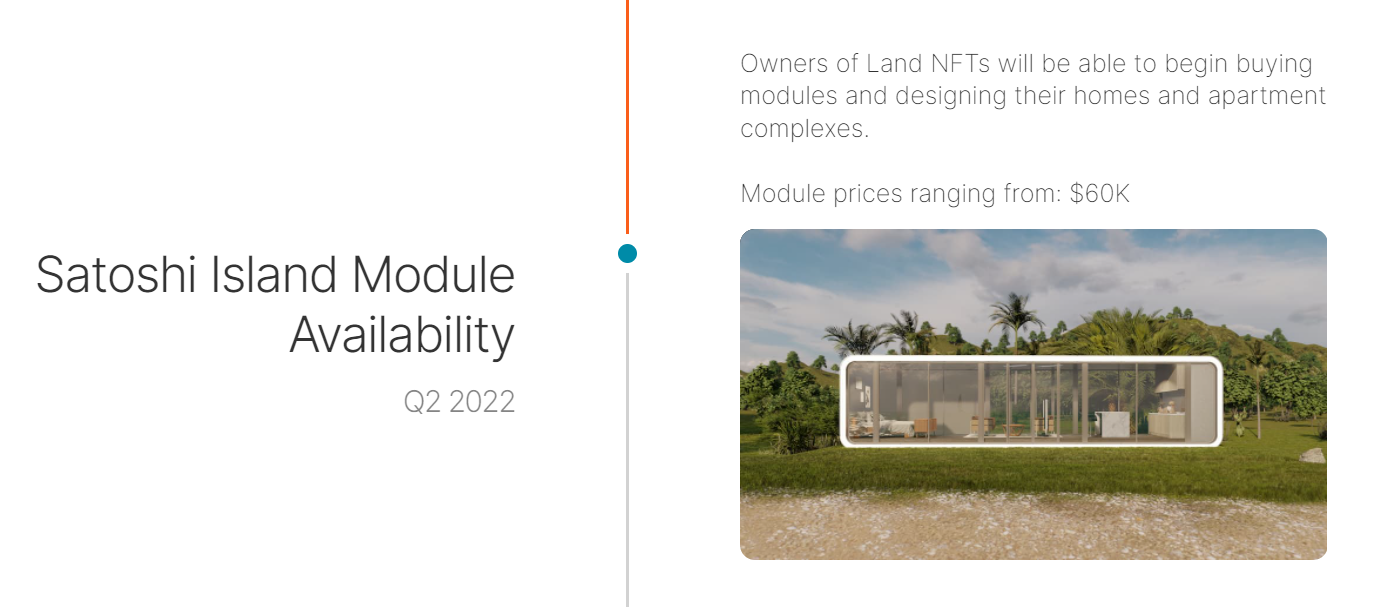 This sounds almost exactly like the Cryptoland bullshit with less fluff and cringe. Obviously, this is a very ambitious project and at least 50,000 people have applied to be some of the first citizens.
Power will be from renewable sources such as solar and wind. The modular buildings will be manufactured off the island and delivered, ready to be configured. I really love the concept of modular homes and actually like how these things look. I'm a bit of a minimalist.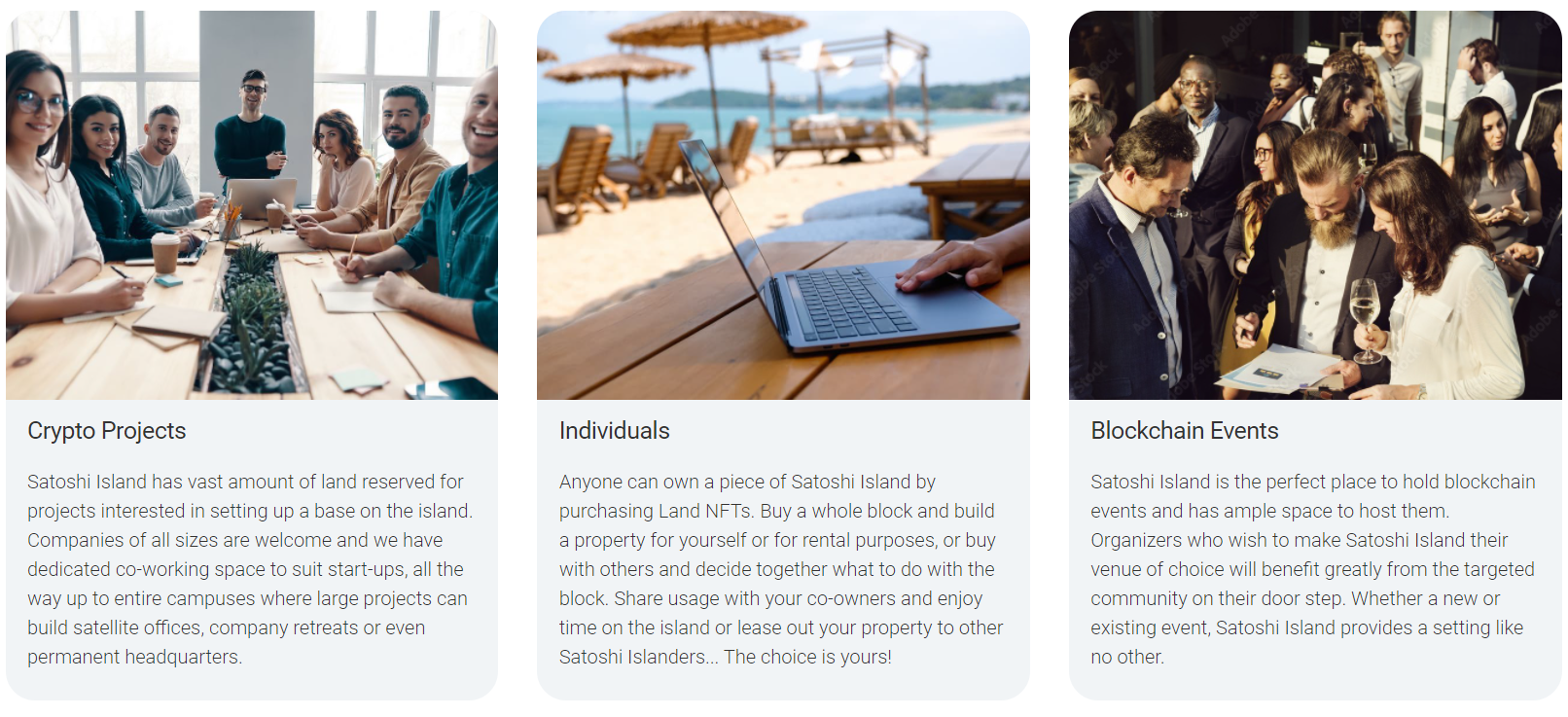 If this actually comes into reality, it could create a ton of business opportunity. Imagine a crypto startup purchasing multiple land plots and renting the land plot NFTs to people that want to build or move. Buying and selling properties on the island is as easy as sending someone an NFT. How crazy is that? Is this how the future could be?
I dunno. I really like the concept and think it has the potential to work. As with all crypto projects, though, I'll believe it when I see it. Right now, it's just an island that a crypto company owns with a very ambitious goal. There's a very limited supply of citizenship NFTs, so if this is where you wanna live... It's gunna be tough to get your hands on.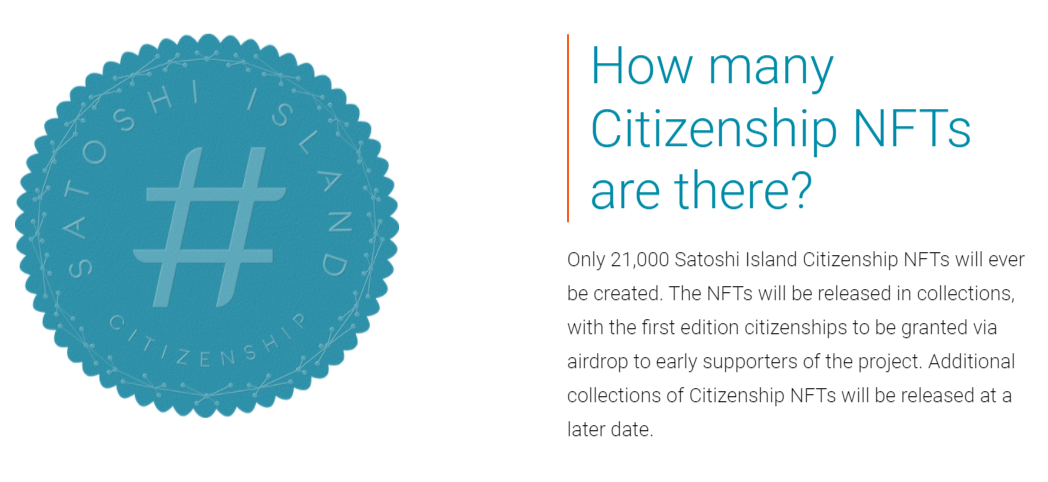 Not only will the NFT serve as your citizenship, but it will also grant you voting rights for island governance. If you're interested in learning more about the citizenship NFTs, check out this page.
I sincerely hope this comes to life. That would be another major step in cryptocurrency being used in the real world. I don't recommend spending a shit ton of money on the NFTs unless you're ok with this falling through. If it does come to life, the land NFTs could skyrocket in value.
What do you think?

Thanks for reading! Much love.
---
Links 'n Shit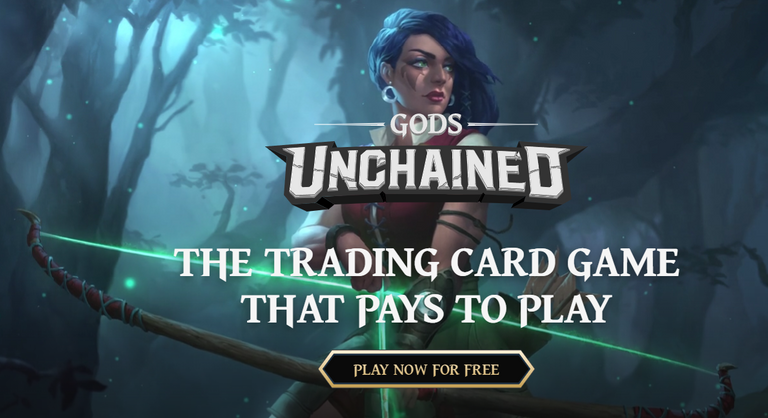 Posted Using LeoFinance Beta
---
---