How to Get 30% Cash Back in BTC on Purchases!
Heyy
What's going on guys? just wanted to check in and see how your day is going. Did you drink some water today? Good. Now on to the post. I've been writing about different ways to earn crypto by doing what you're already doing. For example, getting cash back in BTC on the Coinbase card and the Fold card. Check those posts out if you wanna lean some more here. So after using different cards and services that offer BTC rewards, I'd like to share my favorite.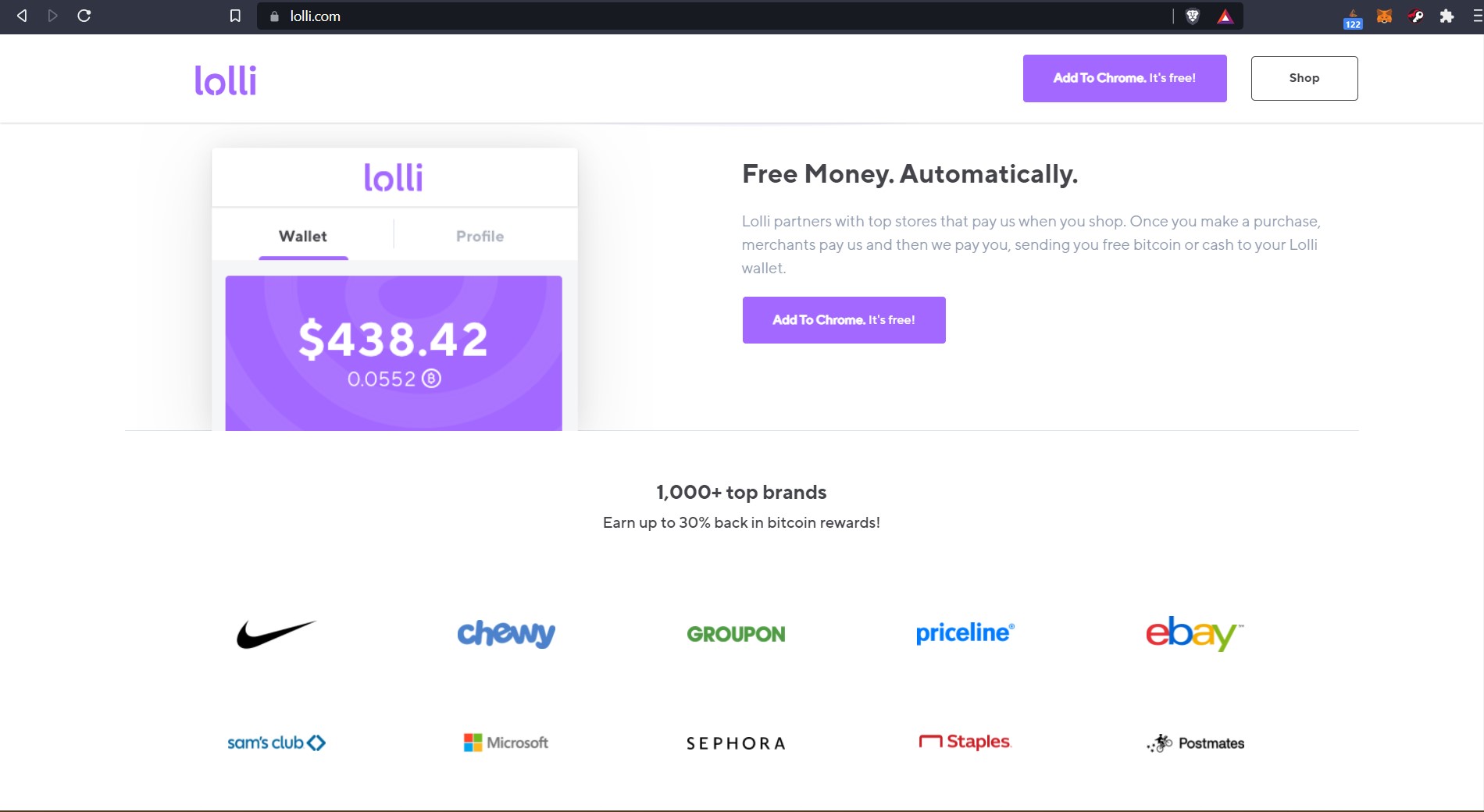 Lolli - BTC Cashback on Everything
Lolli is a service that gives you up to 30% cashback in Bitcoin on purchases. It supports over 1000 stores and it's dumb easy to use. Ever used Rakuten? Same thing. You install the extension and shop.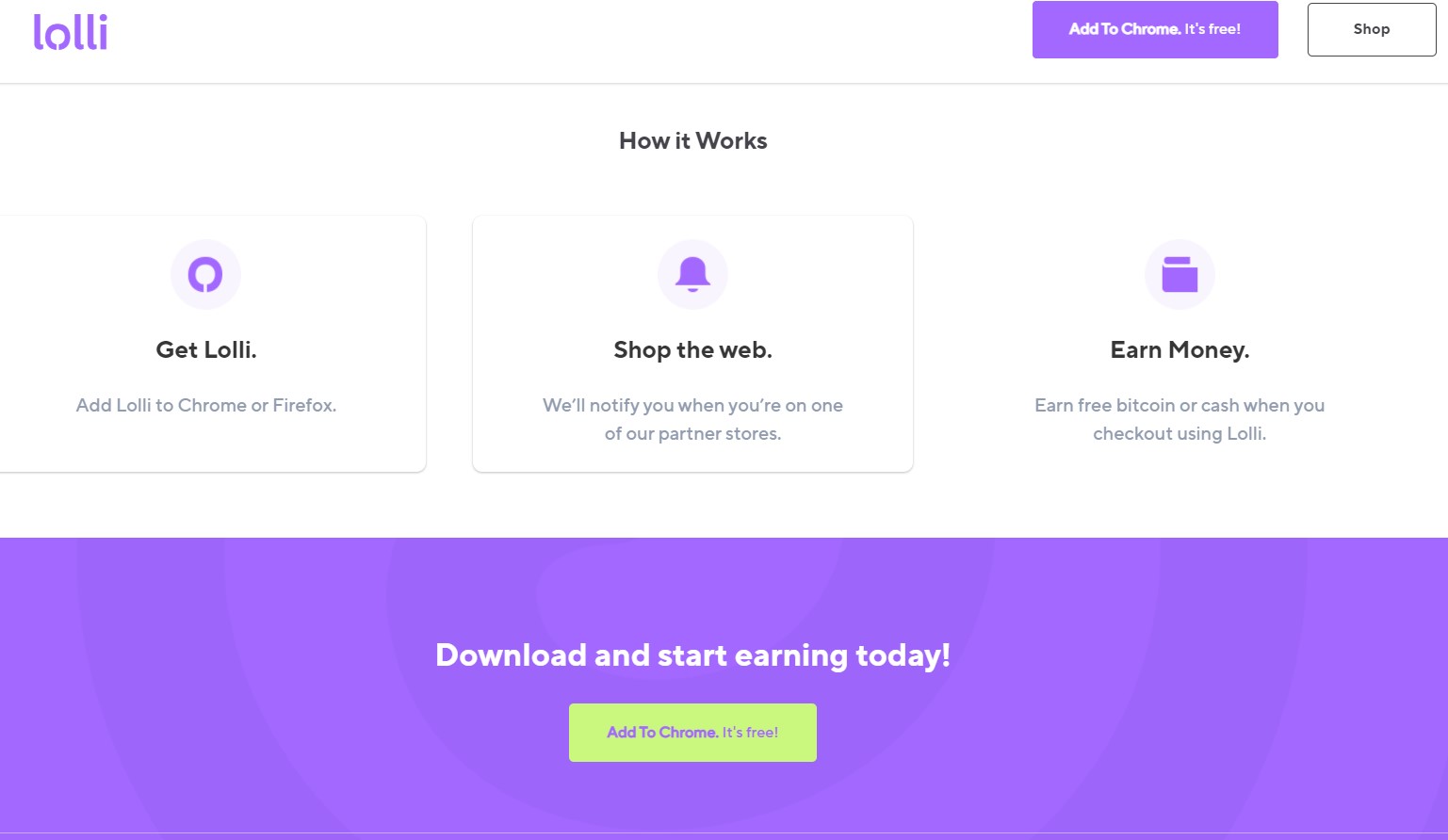 The list of supported stores is pretty insane. You can click shop on the website to see the full list and what cashback percentages each one offers. Of course they vary per store and probably change every now and then. Groupon stuck out to me because who doesn't want to get cashback on something that's already discounted?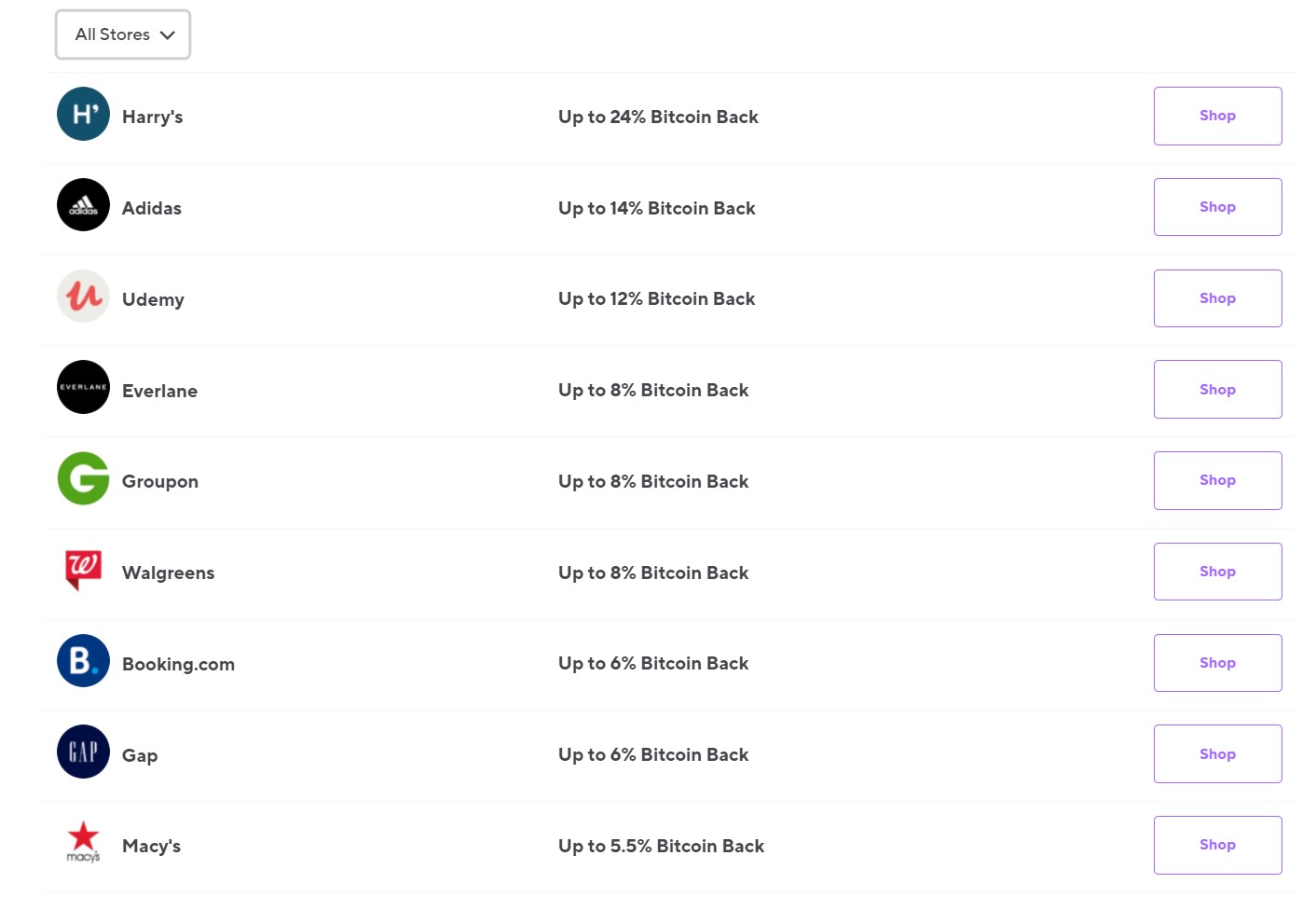 Take Harry's for example. Lolli is offering 24% Bitcoin back. That's already insane. You can take it a little farther by paying in USDC via your Coinbase card. The Coinbase card will get you an extra 4% in XLM or GRT. So you made your purchase and literally get paid 28% in crypto. I love saving money, and I also love crypto. Pretty insane that you can get paid in crypto to do your normal shopping. Wanna do something fun? Get a Groupon with 8% BTC back and use Coinbase card to get it to 12%.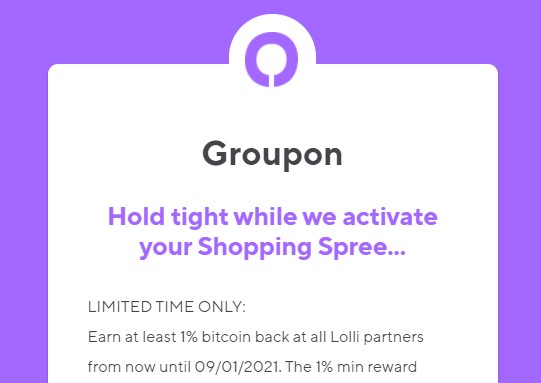 Get Lolli and start earning now here
Even more discounts
Want to get an additional discount on top of your BTC cashback? Install the Honey extension to have coupons automatically applied on almost any website!
Get Honey here to save more!
Thanks for reading.
Lemme know of more ways to earn in the comments.
Posted Using LeoFinance Beta
---
---