[EASY] Homemade strawberry jam🍓/Mermelada casera de fresa 🍓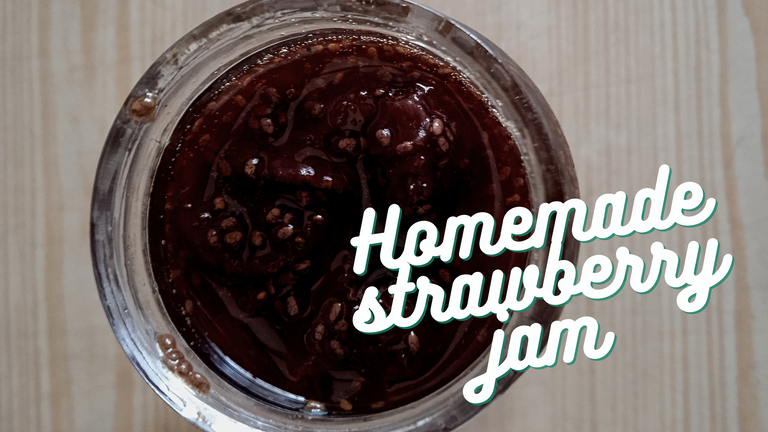 Happy Sunday beautiful community
#PlantBased
how have you been spending your week? We were a bit complicated with Santiago. He was sick to his stomach and didn't want to eat, can you believe it? He was deprived of several meals, and we had to invent something to encourage him to eat. An infallible trick is food with bright colors and sweets.
So we thought of a strawberry jam with chia to help his appetite. It's super simple and the best part, the more days the tastier it is.
Quantity: 500 grams of jam
Ingredients
400g strawberries
200g of panela
100g of chia
Preparation
Wash the strawberries well with plenty of water. Try to get organic strawberries.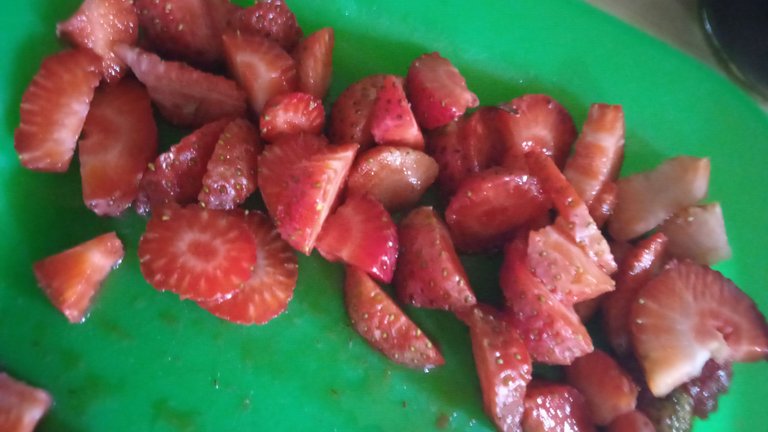 Cut the strawberries into pieces, according to the size you want. I left them a little big so they do not dissolve.
Grate the panela, so that it dissolves quickly. The finer the better.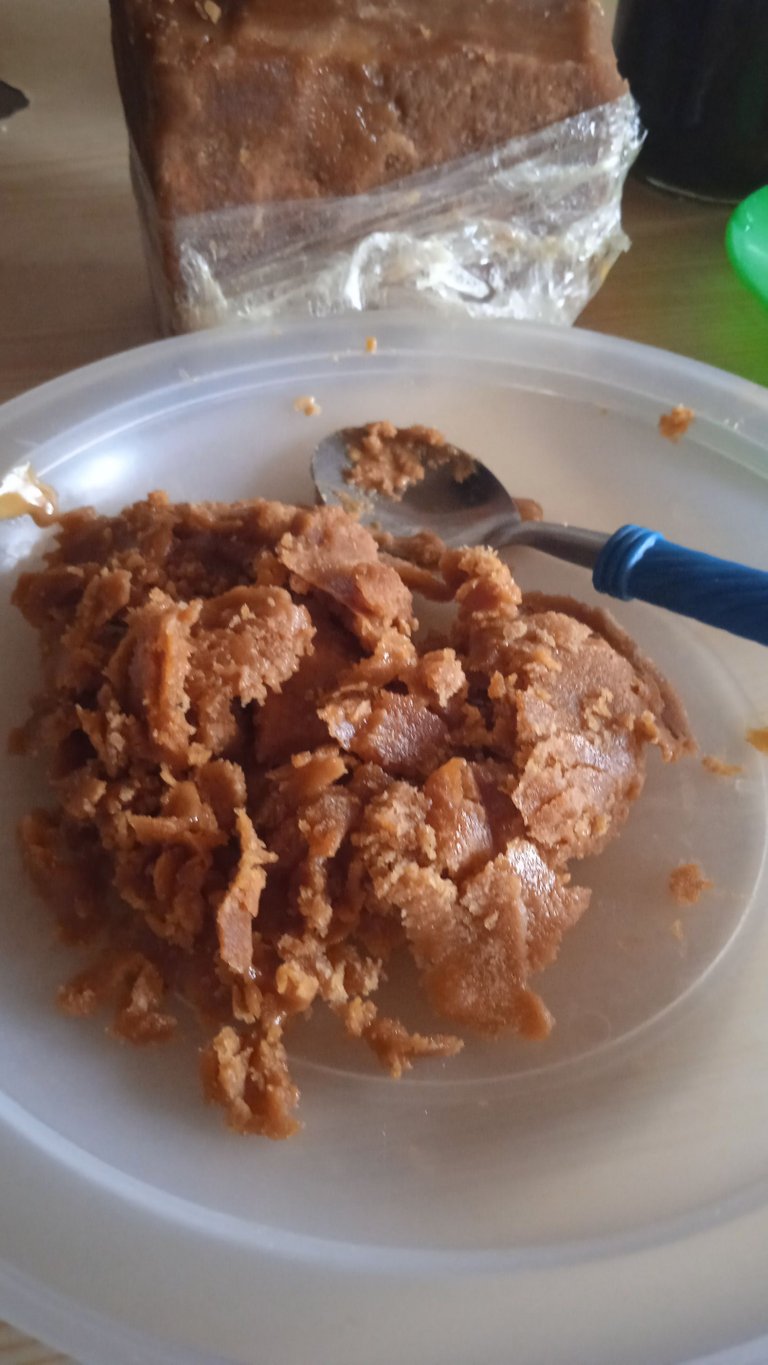 In a saucepan, add the strawberry and papelón. Mix with a wooden spoon.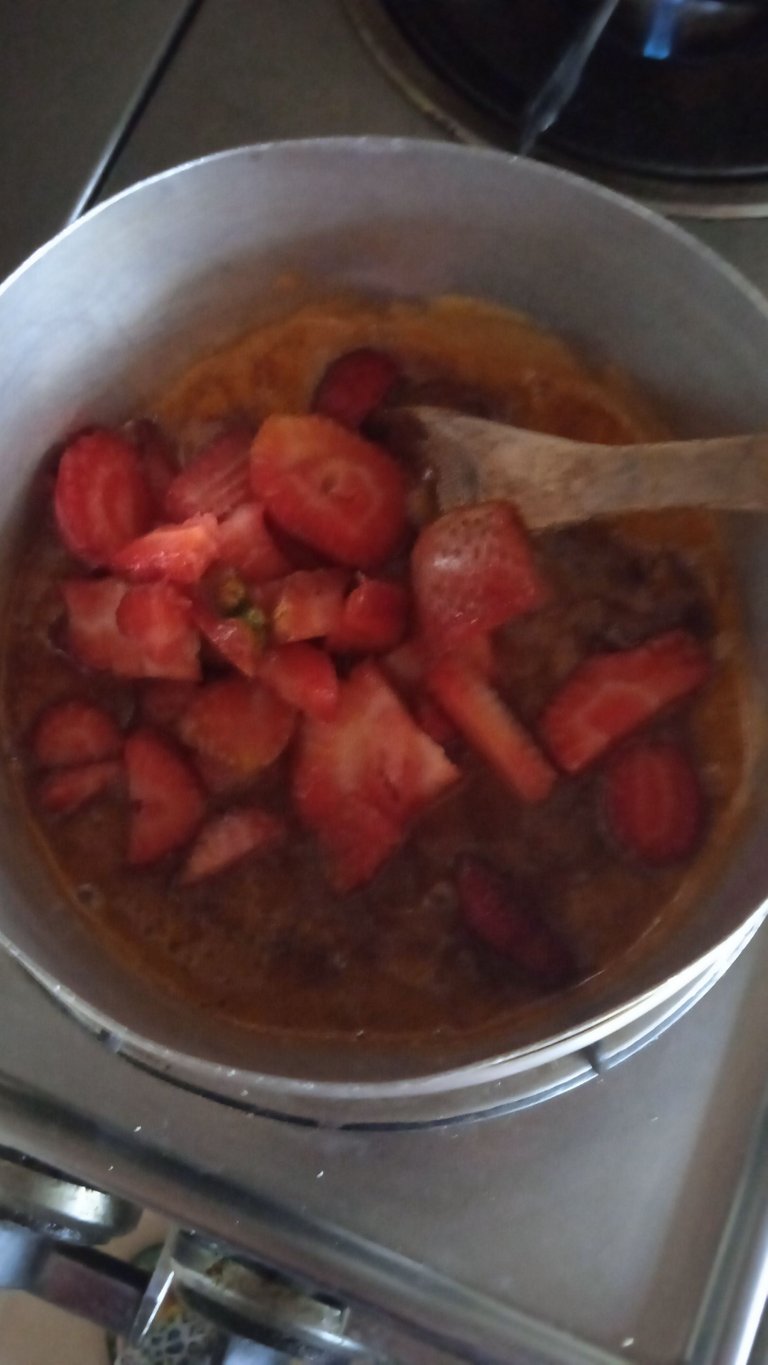 When you observe that the panela is dissolved, add the chia.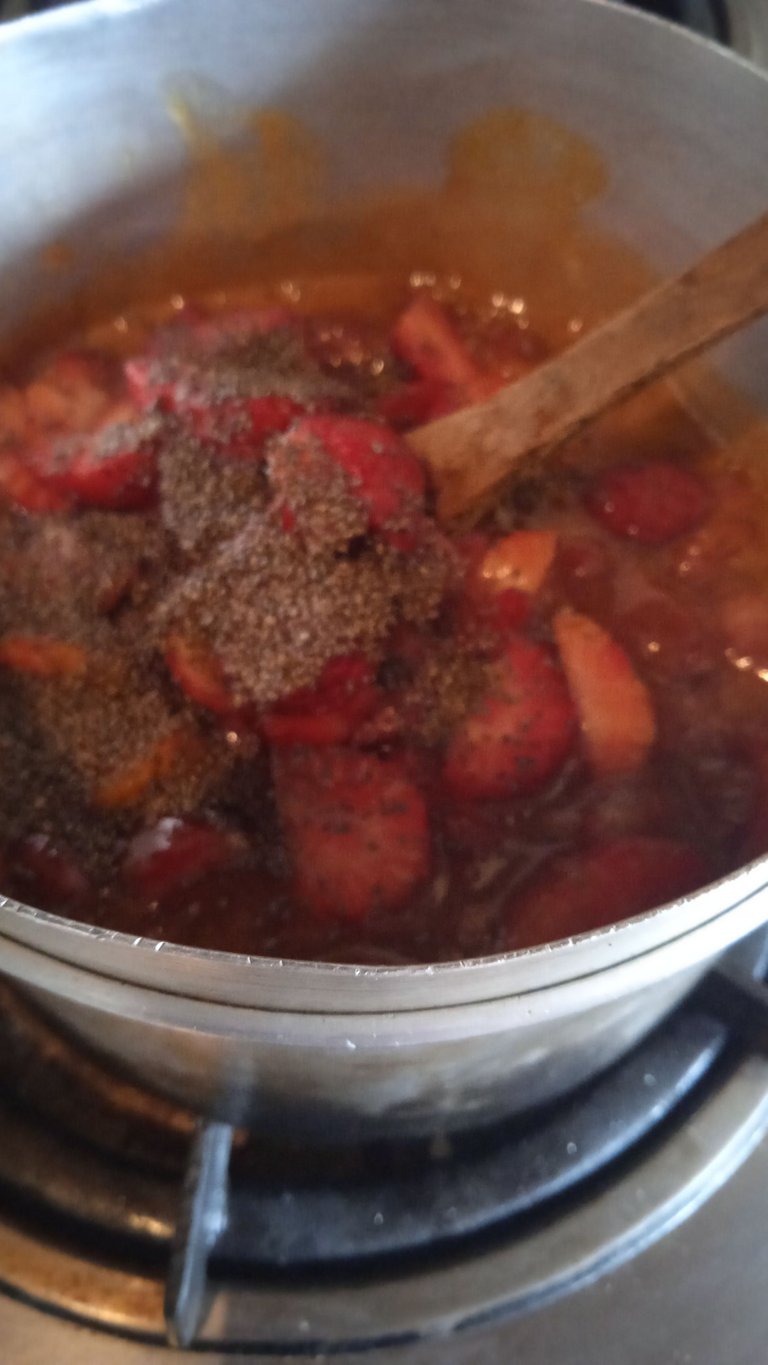 Wait 15 minutes for the mixture to reduce a little and remove from heat.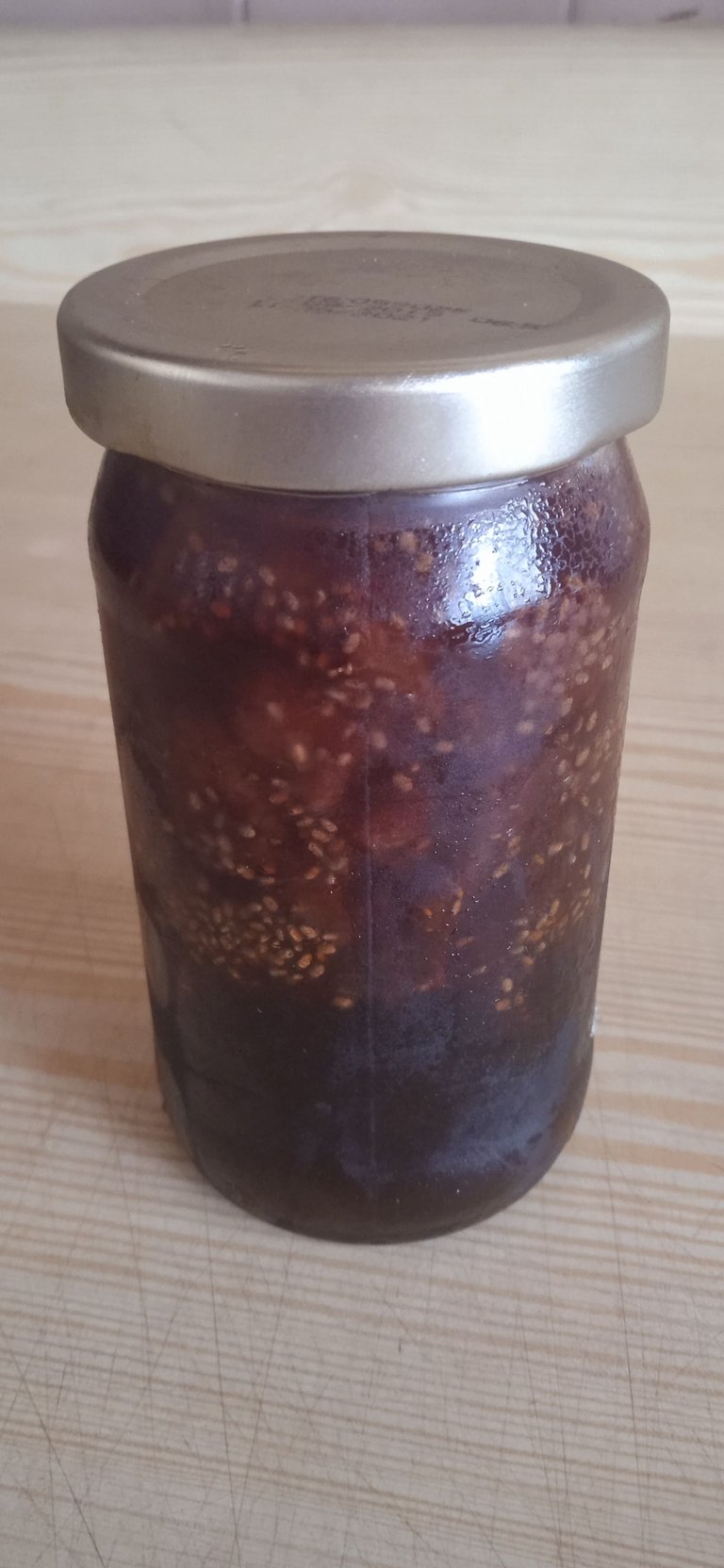 Reserve in a previously sterilized glass jar.
When it is at room temperature, store in the refrigerator.
It lasts a long time as long as you use a clean spoon every time you take out a portion.
Feliz domingo comunidad hermosa
#PlantBased
cómo han pasado su Semana? Nosotros estuvimos algo complicados con Santiago. Estuvo enfermo de la panza y no quería comer ¿Lo pueden creer? Le quitaron varias comidas, y tuvimos que inventar para que se animará a comer. Un truco infalible es la comida de colores llamativos y dulces.
Así que pensamos en una mermelada de fresa con chía para ayudar a su apetito. Es súper sencilla y lo mejor, mientras más días más sabrosa es.
Cantidad: 500gramos de mermelada
Ingredientes
400g de fresas
200g de panela
100g de chía
Preparación
Lava bien las fresas con abundante agua. Trata de conseguir fresas orgánicas.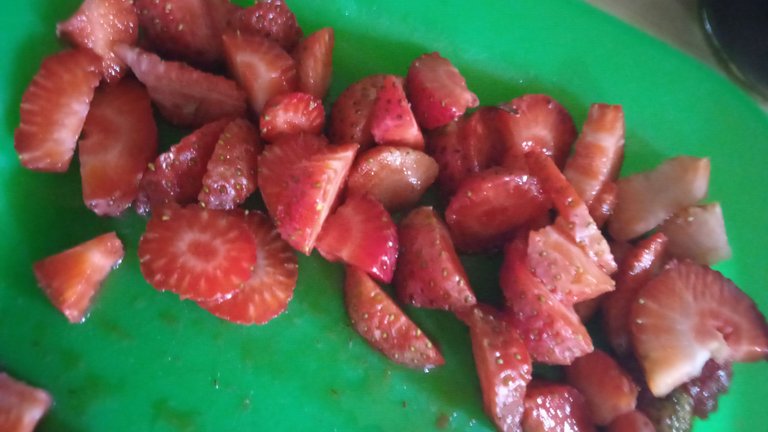 Corta en trozos las fresas, según el tamaño que desees. Yo las dejé un poco grandes para que no se disolvieran.
Ralla la panela, para que se disuelva rápido. Mientras más fina mejor.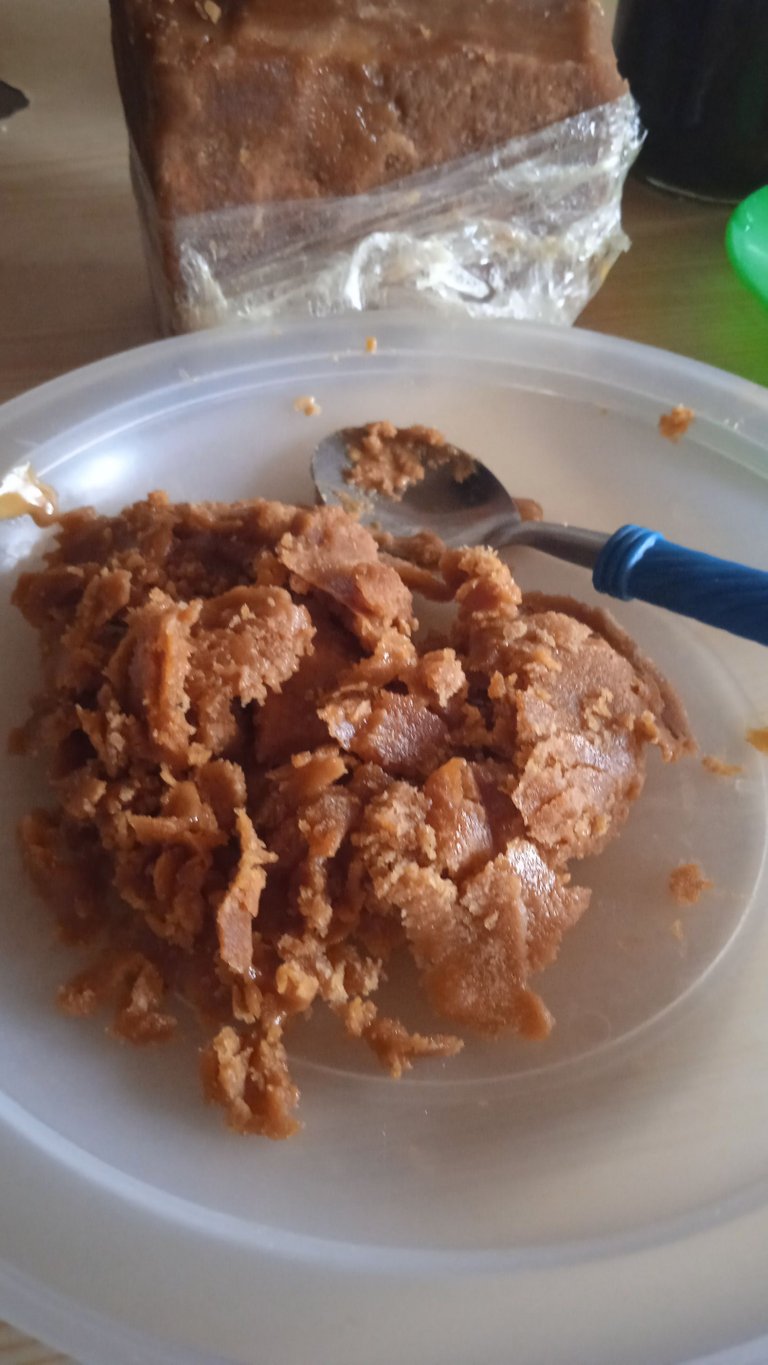 En una olla, agrega la fresa y el papelón. Mezcla con una cuchara de madera.
Cuando observes que se disuelva la panela, agrega la chía.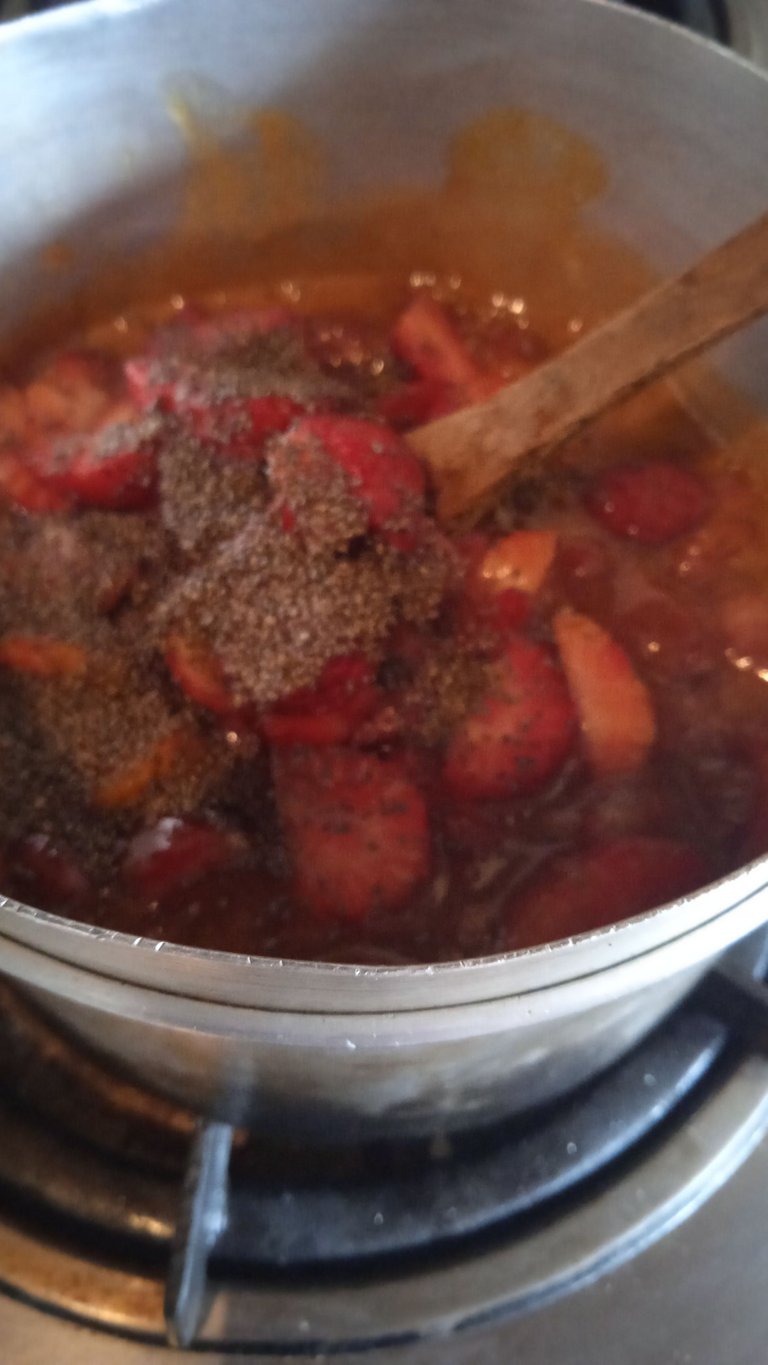 Espera 15 minutos se reduzca un poco la mezcla y retira del fuego
Reserva en un frasco de vidrio previamente esterilizado.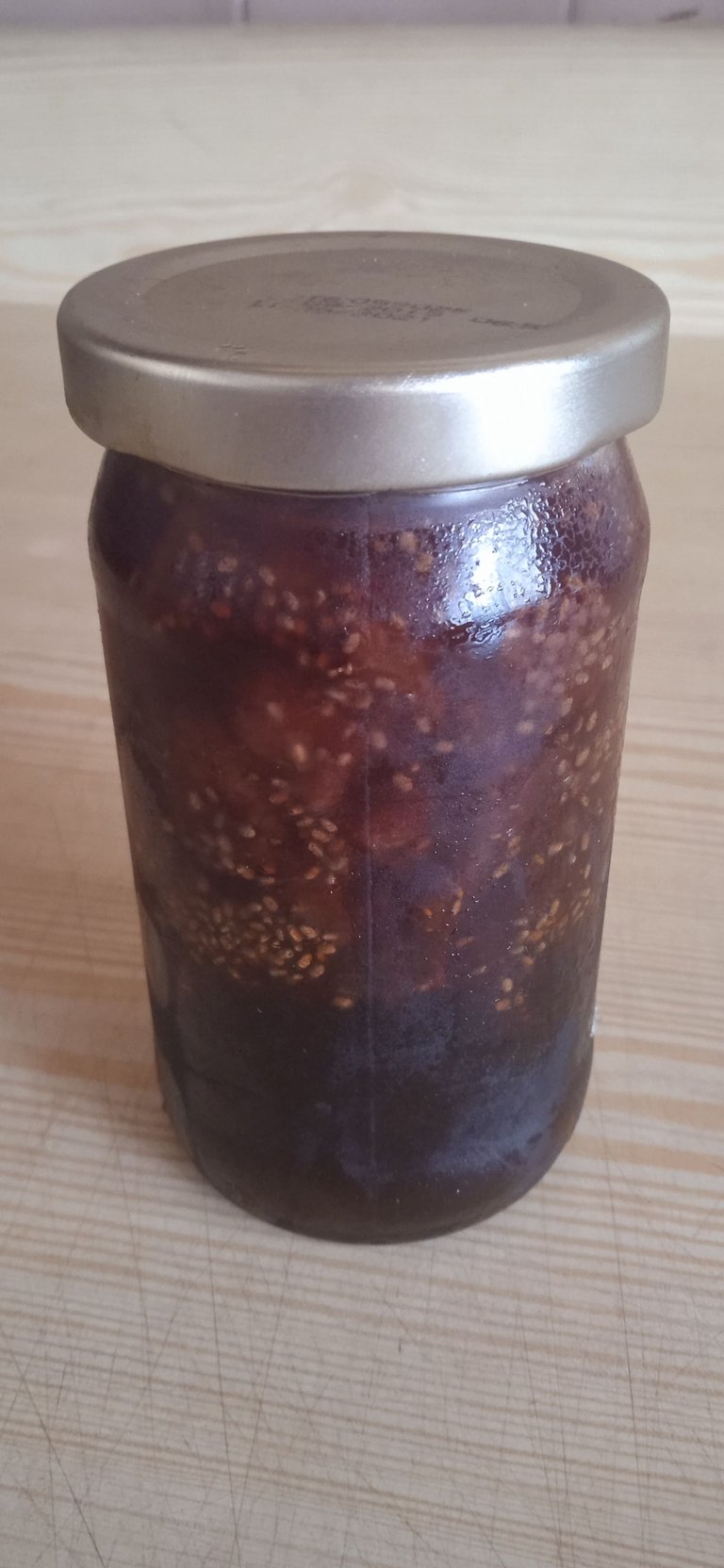 Cuando esté a temperatura ambiente guarda en la nevera.
Dura mucho tiempo siempre y cuando uses una cuchara limpia cada vez que saques una porción.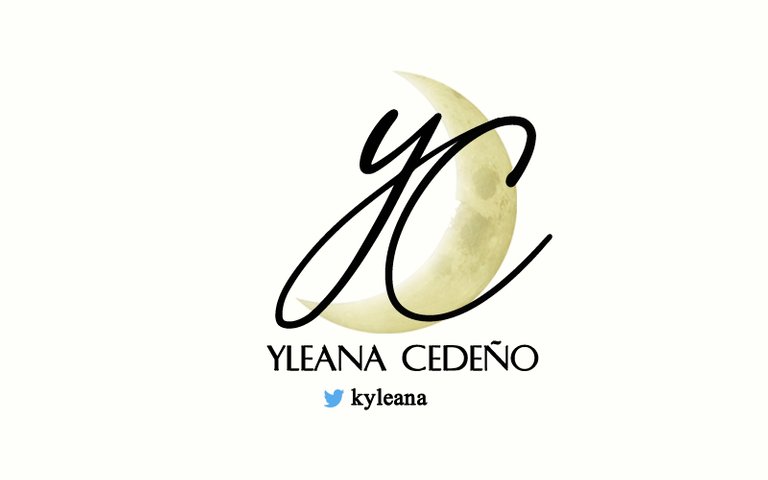 ---
---