Compras veganas: frutas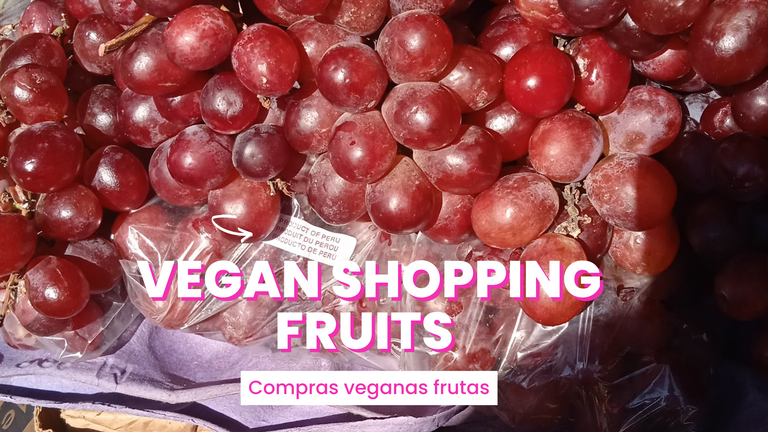 Happy community day How is this new year 2023 going here catching up with the challenges and activities of La colmena.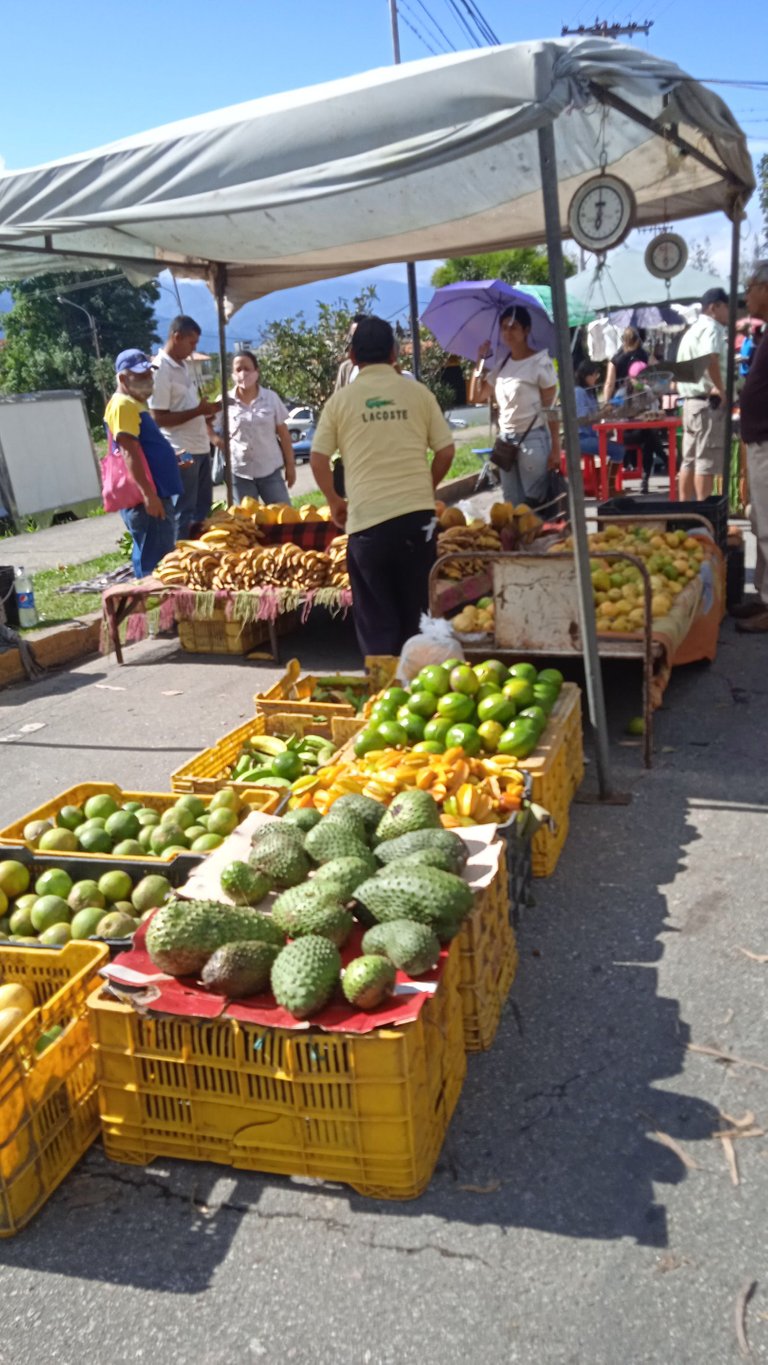 And I found the challenge of buying fruits, honestly the one who consumes more fruits Santiago and I took some of them but here at home we are not consuming a lot of fruits, mostly for desserts and juices.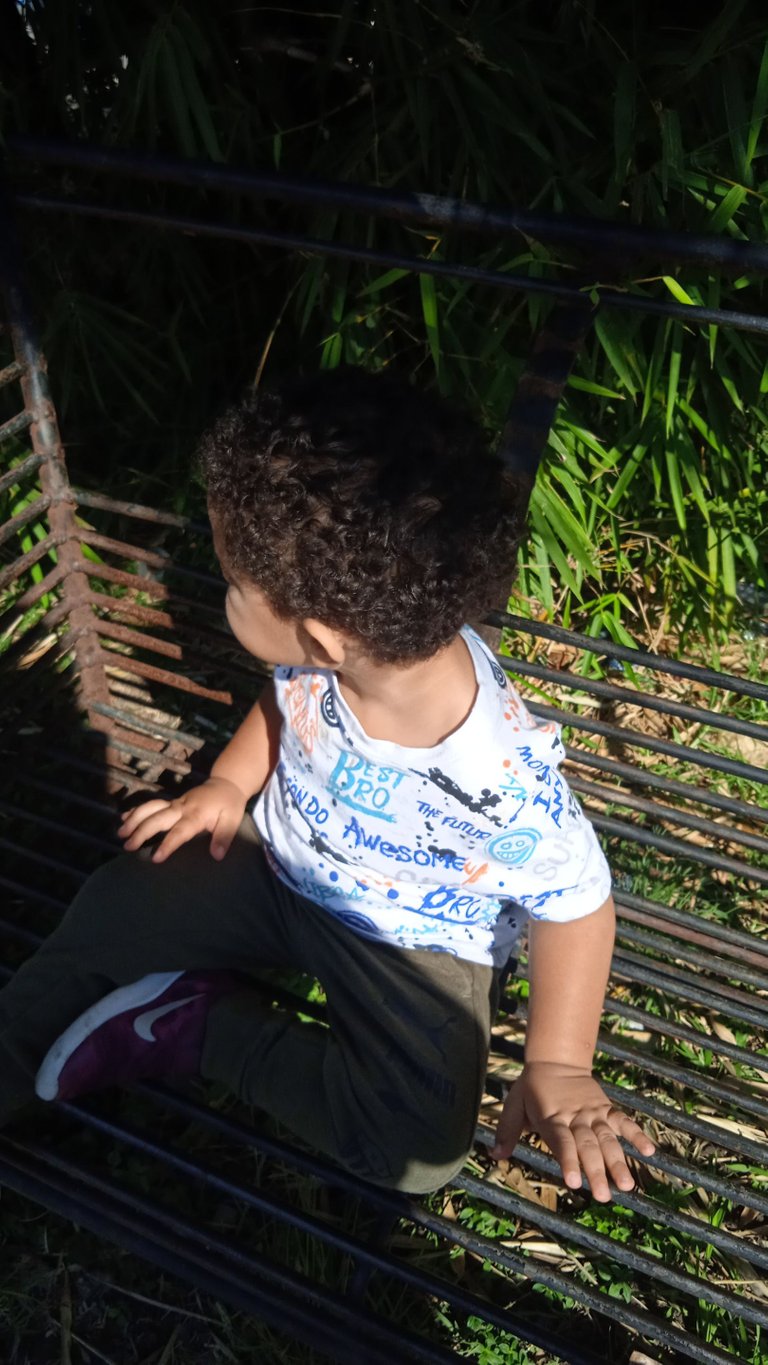 I use them more to make desserts :D. This past weekend the Chorros de Milla market was reactivated, we saw many of the usual vendors, there was more variety than in the past weeks due to the Christmas holidays, although the first weeks of December are terrible: very lonely, little movement, little merchandise.
This time there was a terrible sun, and it was just the 3 of us shopping, Santiago already wants to do things on his own, so it's a challenge to get him to pay attention, hehe.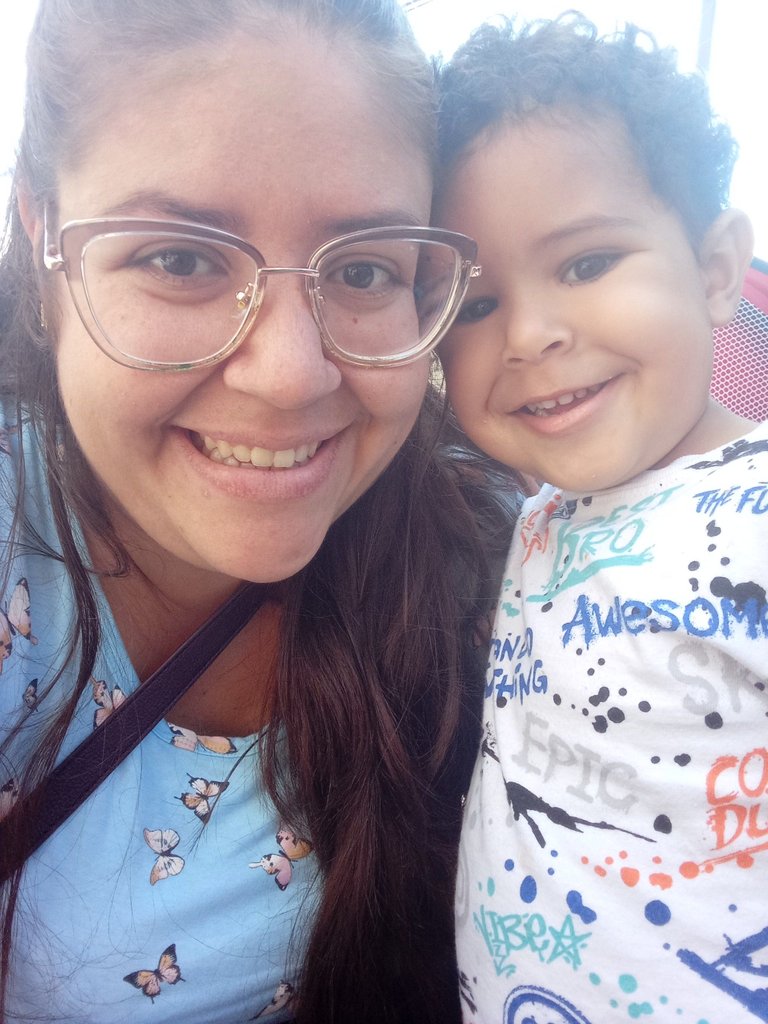 On December 31st we discovered that Santiago likes grapes a lot so we took advantage of this weekend to see if we could get some plum grapes, this kind of fruits that he likes to eat chopped.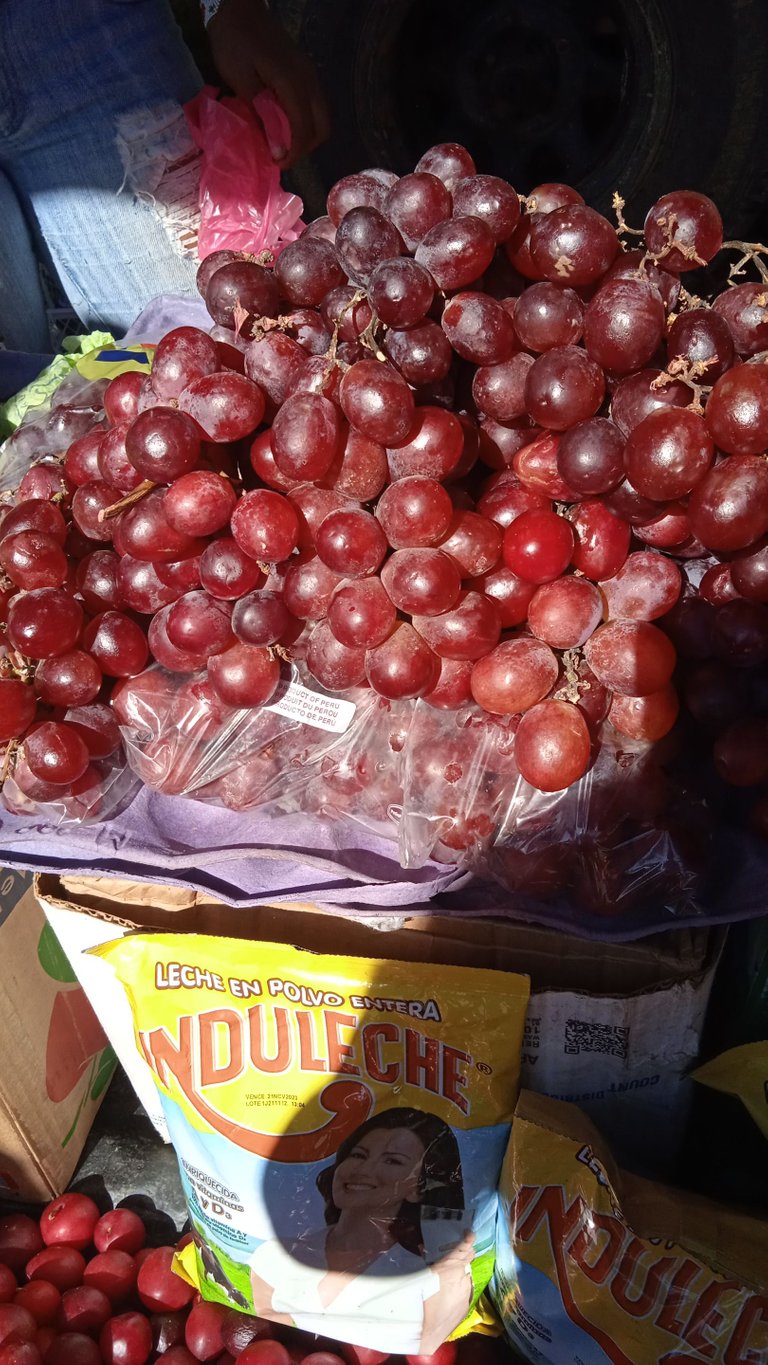 Curiously we saw a lot of fruits among them grape plum pineapple apple peach coconut milky coconut melon among others at an excellent price but we did not buy all the fruits. Sometimes he is more animated with one than another, so we went for the sure thing they were:
❤️Ciruela
❤️Grapes
❤️Cambur
❤️Small apple
❤️Coconut
❤️Mandarins
For coconut, we already have more experience choosing good coconuts, for this it is important to consider.
🌴Not be broken.
🌴No stains
🌴Do not sound enough water
🌴Do not smell strange
In the case of Creole grapes and plums.
🍇 Don't be watery
🍇 Not stained
🍇 They are not chopped
For Mandarins, it's really hard, honestly the only thing that fixed it.
🧡 Not mushy
🧡 Not blemished
And for the camburs or bananas 🍌, already in 2 years almost expert, hahaha they are Santi's favorites.
🍌Don't have stains
🍌 Preferably that they are in clusters.
🍌 All camburs be slightly uniform at maturity (not one green and one black).
🍌 They should be pinto to ripe.
🍌 Check for spiders.
🍌 Ask if possible if they used a ripener.
The latter is very important, as it allows you to have a healthier fruit, also when they use that the bananas burst and you lose them.
Really buying fruit is all a science, now that I see it, but thanks to the challenge we learn a little more.
I still have the coconuts soon I will use them and tell you, see you soon ❤️🌴
This time there is photo collage the internet abandoned me.
Feliz día comunidad Cómo va este nuevo año 2023 por aquí poniéndome al día con los retos y actividades de La colmena.
Y encontré el reto de compras frutas, honestamente el que más consume frutas Santiago y yo le quitó algunas sin embargo aquí en casa no somos consumir muchas frutas, más que todo para postres y jugos.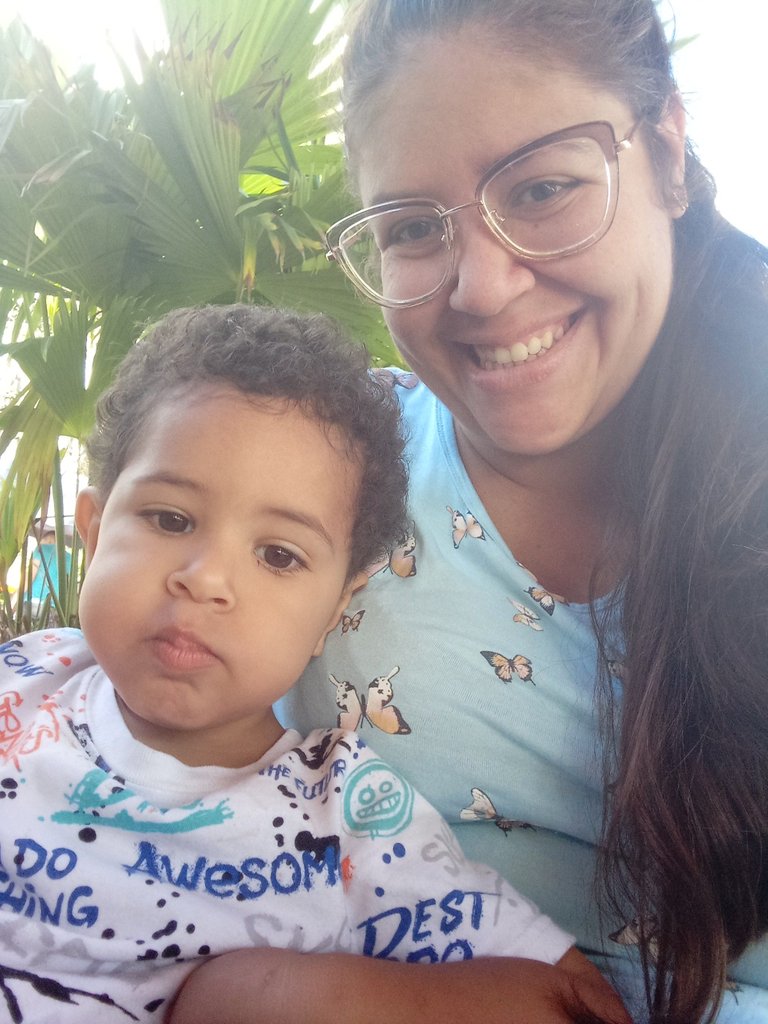 Yo las aprovecho mas para hacer postres :D. Este fin de semana que paso se reactivo el mercado de los Chorros de Milla, vimos varios de los vendedores de siempre, habia mayor variedad que las semanas pasadas por los festivos decembrinos, a pesar que las primera semanas de diciembre son terribles: muy solas, poco movimiento, poca mercancia.
En esta ocasion habia un sol terrible, y solo fuimos los 3 a comprar, Santiago ya quiere realizar las cosas por su cuenta, asi que es un reto que haga algo de caso, jeje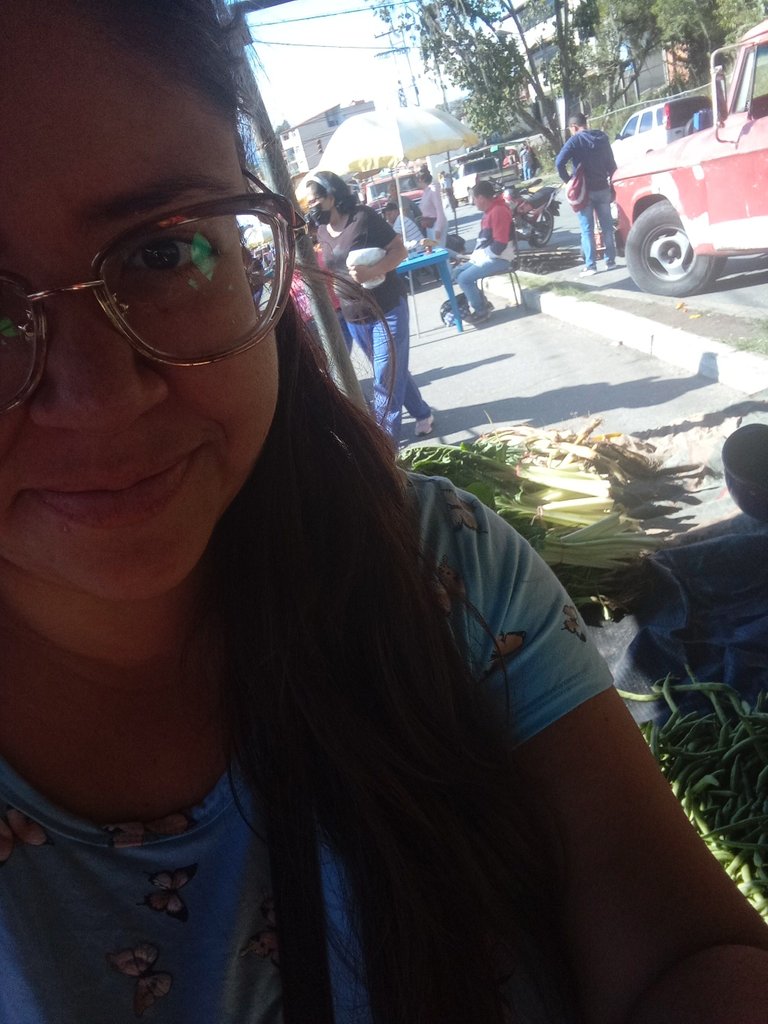 El 31 de diciembre descubrimos que a Santiago le gusta mucho las uvas así que aprovechamos este fin de semana para ver si conseguimos uva ciruela ese tipo de frutas que a él le gusta consumir picadas.
Curiosamente vimos muchísimas frutas entre ellas uva ciruela piña manzana durazno coco lechosa melón entre otras a un precio excelente sin embargo pues no compramos todas las frutas. A veces el se anima más con una que con otra, así que nos fuimos por lo seguro que fueron:
❤️Ciruela
❤️Uvas
❤️Cambur
❤️Manzana pequeña
❤️Coco
❤️Mandarinas
Para el caso del coco, ya tenemos más experiencia escogiendo buenos cocos, para ello es importante considerar
🌴No esté quebrado
🌴No tenga manchas
🌴Suene bastante agua
🌴No huela raro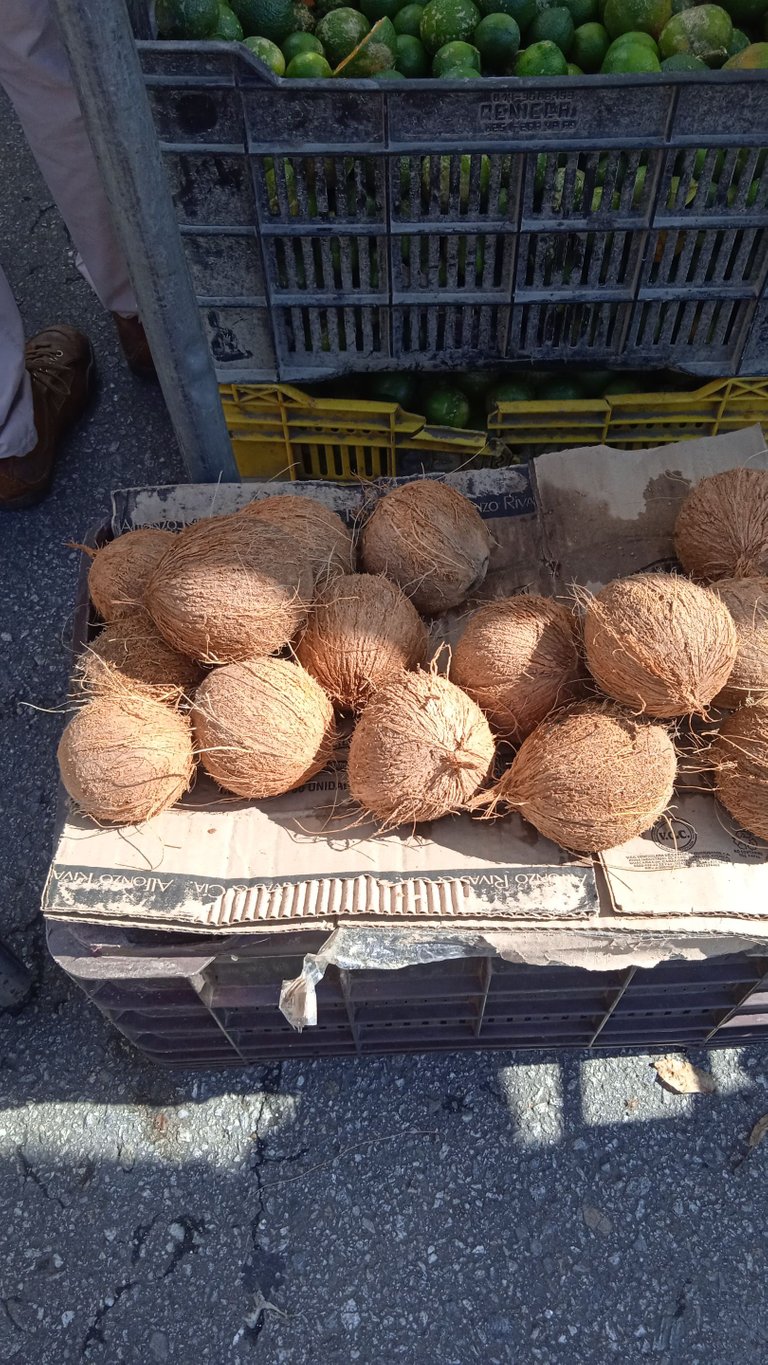 En el caso de la uvas y ciruelas criollas
🍇 No estén aguadas
🍇 No estén manchadas
🍇 No estén picadas
Para las Mandarinas, realmente es difícil, honestamente lo único que le fijó
🧡 No estén blandas
🧡 No esten manchadas
Y para los cambures o bananas 🍌, ya en 2 años casi experta, jajaja son los favoritos de Santi
🍌No tengas manchas
🍌 Preferiblemente que estén en racimo
🍌 Todos los cambures esten ligeramente uniforme en la madurez (no uno verde y otro negro)
🍌 Que estén de pintones a maduros
🍌 Revisar que no tenga arañas
🍌 Preguntar si es posible si utilizaron algún madurador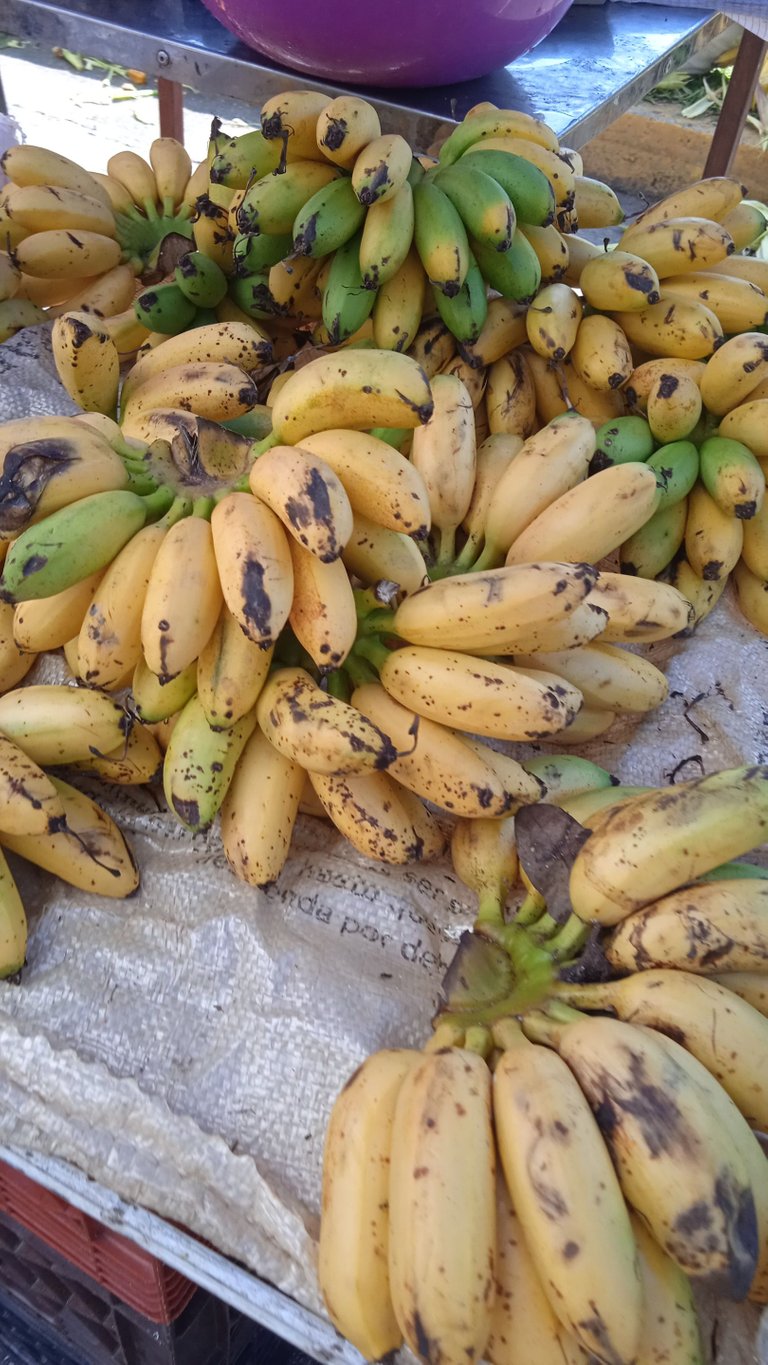 Esto último es muy importante, ya que permite tener una fruta más sana, además cuando utilizan eso los plátanos se revientan y los pierdes.
Realmente comprar frutas es todo una ciencia, ahora que lo veo, pero gracias la reto aprendemos un poco más
Aún tengo los cocos próximamente los usaré y les contaré, nos leemos pronto ❤️🌴
Esta oportunidad hay collage de fotos el internet me abandonó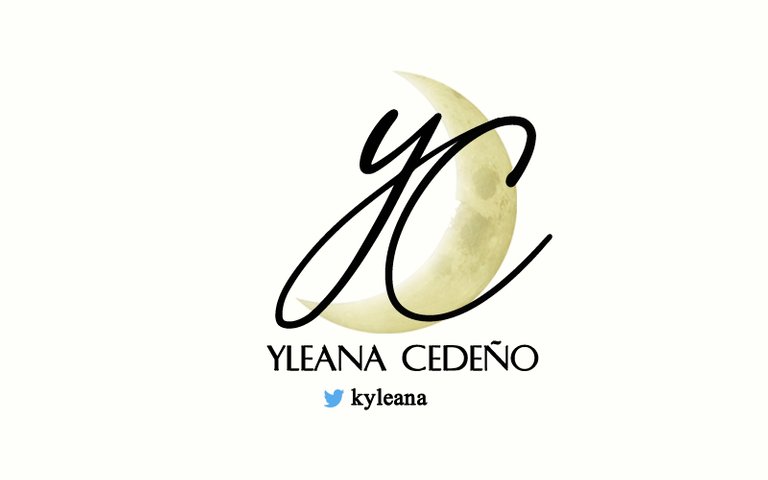 ---
---