Introducing my two-wheeled girls
Hello Cycling Community
I come here with this initiative #MyByke to show my bikes, there is a lot of talk about attachments to material things, but it is impossible not to get closer to our bikes, when they come to bring happiness and they not only give us health and well-being, but lead us to live fantastic experiences in wonderful places, and bring out the best in us. In addition, sometimes they help us to make catharsis when things are not going so well in our heart or in our head.
The first thing you should know is I am an amateur cyclist, I started biking during the pandemic, although over the time one gets to know our bikes very well, I could not highlight their technical specifications, beyond the basics. However, I learned to change or repair an inner tube if necessary lol.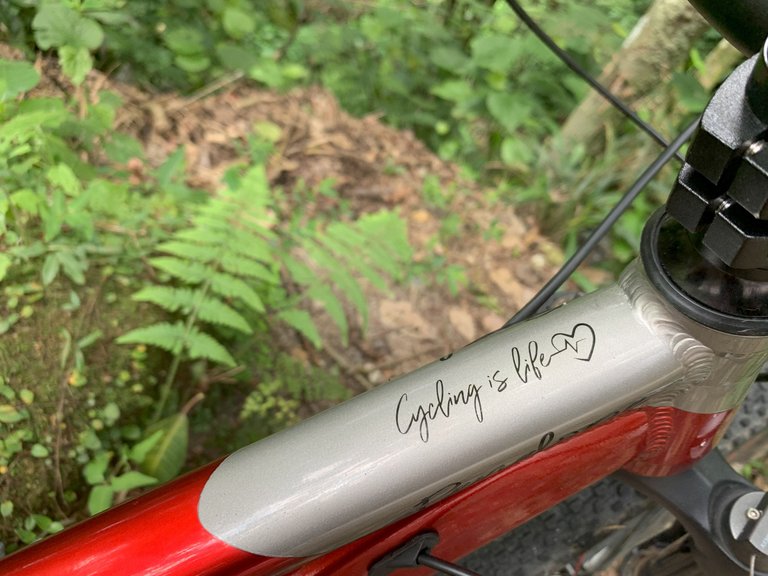 Having said this, here we go...
---
Penélope Cliff
This is Penélope, she arrived first, in January 2021. A Cliff Muddy 7. MTB Hardtail 29". It's a beautiful scarlet red with frosting, not just because I say so, but because everyone who sees Penélope has something to say about her striking color. This was love at first sight.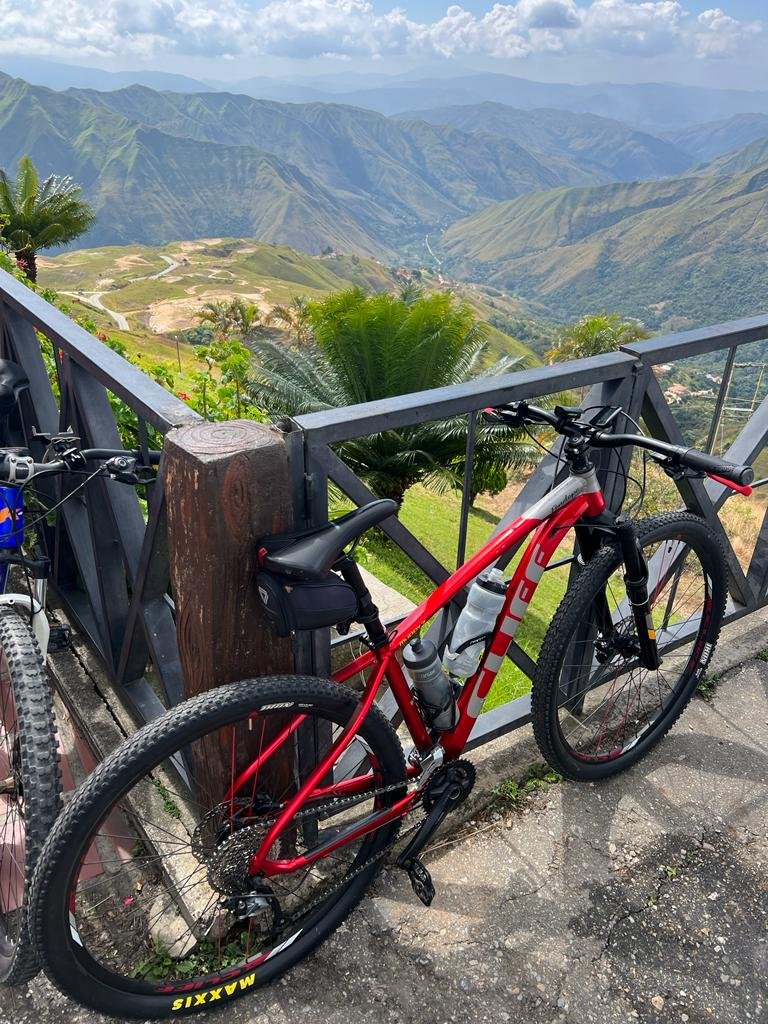 Specs: Aluminum frame with internal wiring. Partner suspension with remote lockout. Shimano Hydraulic Disc Brakes. Components Shimano ACERA 2 x 9. Weight: 28 Lbs.
---
Valentina Trek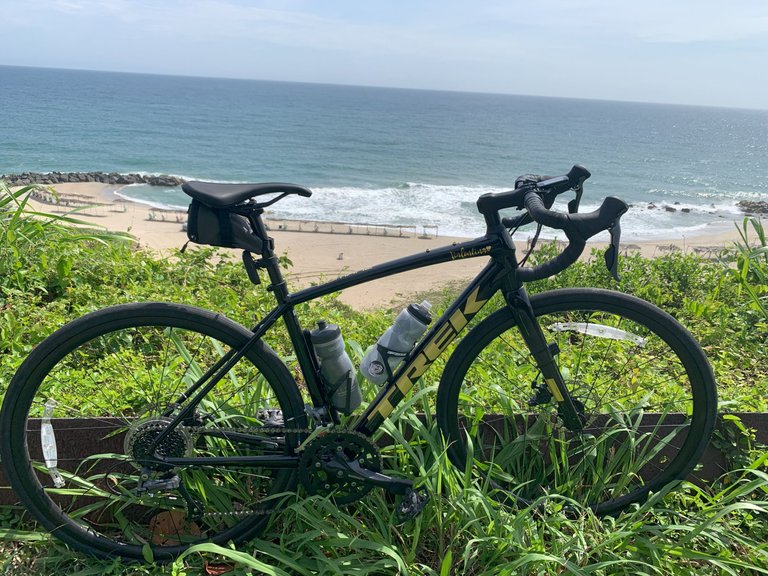 This is Valentina, TREK Domane AL 2. She arrived a year later, in February 2022. A Gravel bike 700 x 32. Black w/Gold Letters.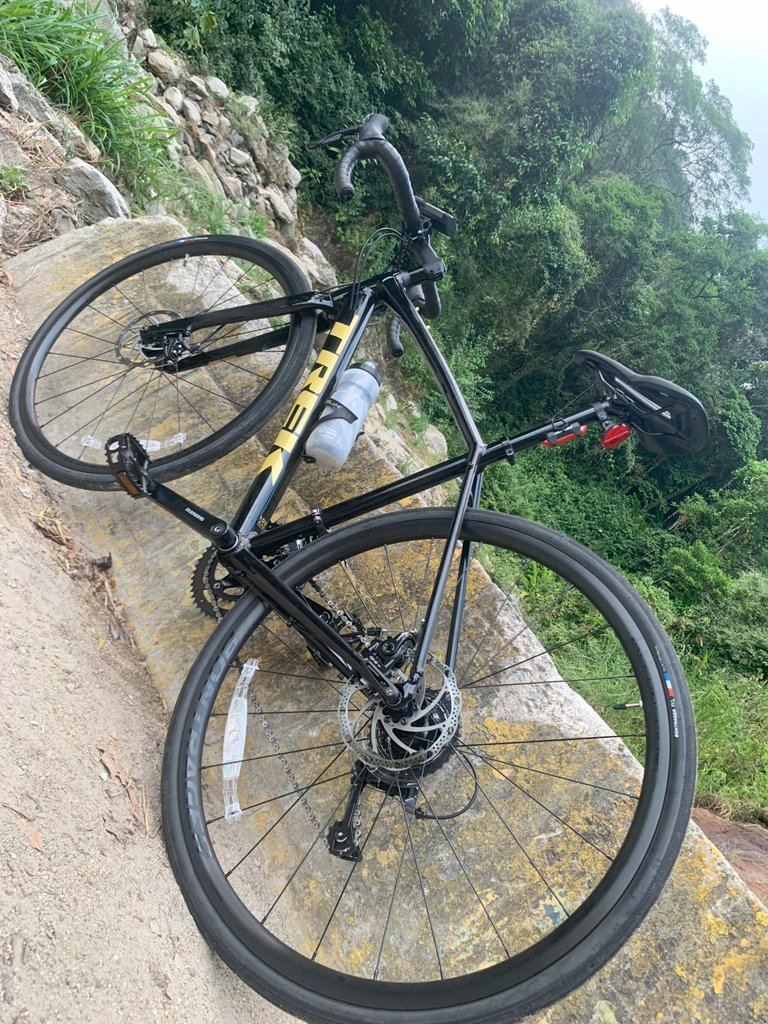 Specs: Aluminum frame with internal wiring. Fork: Domane AL carbon. Mechanical disc brake. Components Shimano Claris. 2 x 8 Cassette 11x36. Weight: 23 Lbs.
Valentina's story is interesting, like when something is given to be yours, it will come to you.
For a start, I had a grand master semi-race bike as a teenager, I don't remember how it got home, but I used to ride everywhere on it, then, I went to university so I don't know where it ended up.
38 years later, once the pandemic hit and I joined a local group to get out on our bikes, at first, I bought a 26" MTB bike, since MTB was the most used, a few months later I changed it to Penelope.
However, I always had in mind my rides with the Grand Master, and in the bottom of my heart I knew that I would have a road bike again. Ending 2021, I traveled to NY to visit my son and stay for three months. I was staying in Washington Heights, and I used to run at sunset on Riverside Dr and Fort Washington Park. One day, I saw a cyclist taking a break on the banks of the river with his beautiful bike, I asked permission to take a picture of his bike so I could show it to my friends once I get back. The fact is it stayed in my gallery, and I forgot it. See that picture below.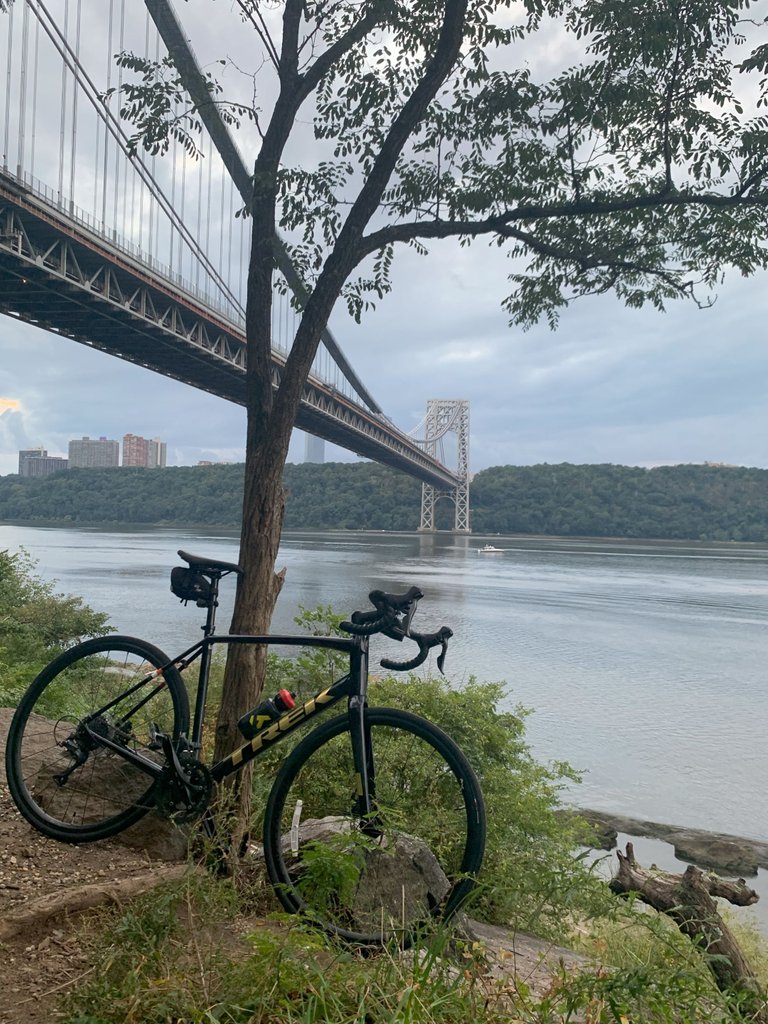 Riverside Dr, Hudson River, NY
Upon arriving to Venezuela, I set out to look for a road bike, second-hand to begin with. It took me about 3 months find one that interests me. In February 2022, I made an appointment at a bicycle shop to do a mechanical check of a bike that I was about to buy. When I arrived, they were unpacking some bikes that had just arrived at the store, and she was there, Valentina, I tried it out and finally decided to go home with a newly bike.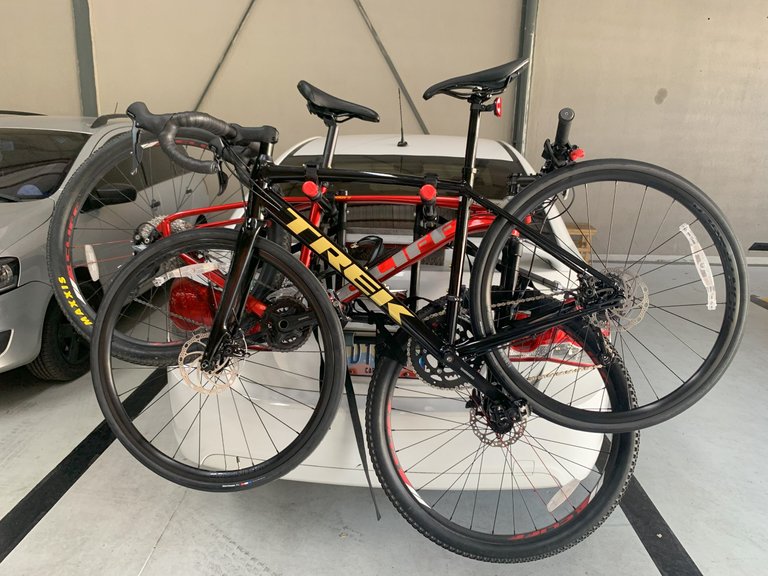 The curious thing about this story is that a few months later, looking for some photos in my gallery, I came across that photo I took at the Riverside, and it got me by surprised and chilled, when I realized that it was the same model and color of my Valentina. It was a fantastic feeling and grateful, like I had visualized that she would be mine.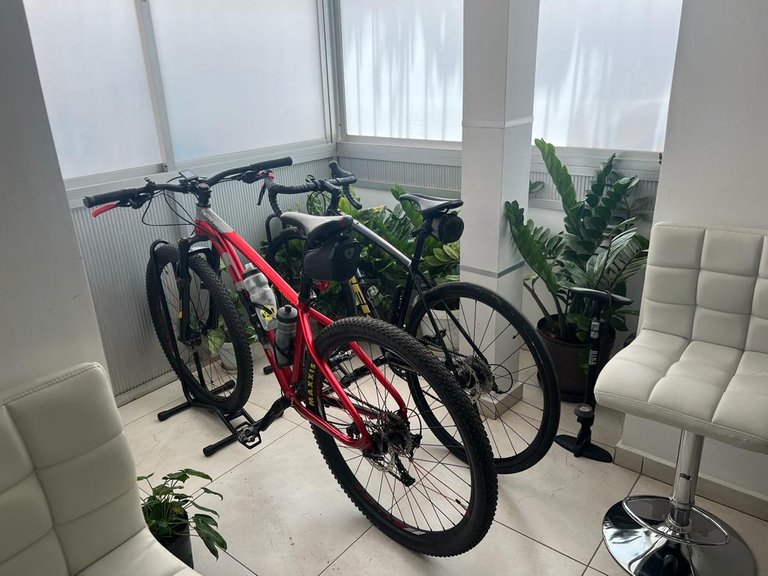 Well, these are my girls and the stories how they get into my life to stay longer.
Many thanks to @friendlymoose and the Cycling community for giving us this window to talk about our beloved bicycles.
I take this opportunity to invite my friends @sherescolche and @aventurerasbike to join the "Show your Bike" initiative #MYBIKE
For more adventures and kilometers to ride.
Thanks for reading!
---
---