The Combatribes - A Combat Videogame Where Jumping Is Missing [ENG -ESP]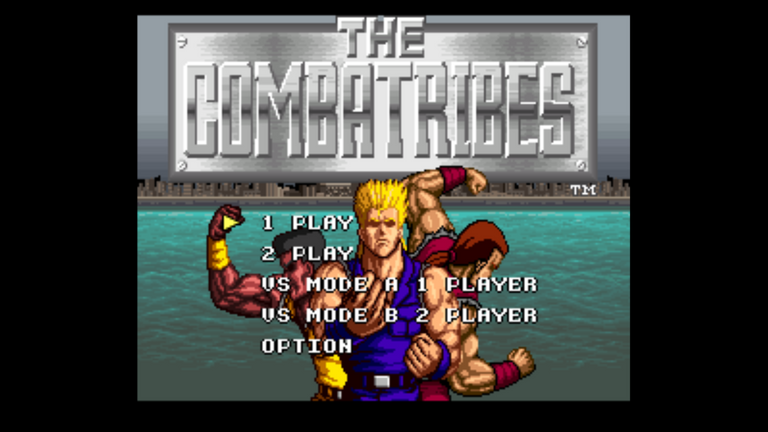 screenshot of my monitor
Beat 'em-up games were always one of the most popular genres during the 80's and 90's and although the personal signature of this genre was always its level of difficulty not all video games knew how to achieve a good level of difficulty but at the same time be entertaining and feel fair to the player instead of looking like a title with excessive difficulty, some of these times the difficulty itself was not because of the enemies or combats but by the mechanics and controls of the title in question or the lack of some primordial for the game itself. The Combatribes is an old beat 'em-up from 1990 which was quite simple in concept, as well as in level and stage design. The Combatribes was available only for the Arcades and had a console version for the SNES. Years later it appeared on the WII through the Virtual Console catalog.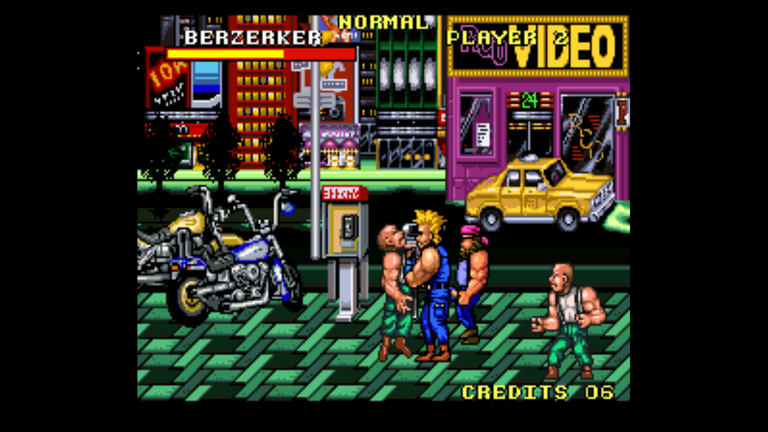 screenshot of my monitor
In The Combatribes we will be able to choose between three different characters which at first glance do not seem to be different from each other apart from the graphic design of their Sprite, but each character has a slight difference with the rest. The first of all will be the most balanced in terms of damage and mobility, the second will have more damage, but will move and dock a little slower, and finally as you might guess the third character is focused on causing less damage per hit, but will move slightly faster than the rest. A negative aspect is that these differences are so little noticeable that at first you may think that the three characters are exactly the same. Each character will be able to throw blows with both hands and legs, but they will not have a special attack as in the vast majority of beat 'em-up games. In addition to this, the big flaw in this title is the lack of the ability to jump with the character, which in these games is the only way to dodge enemy attacks.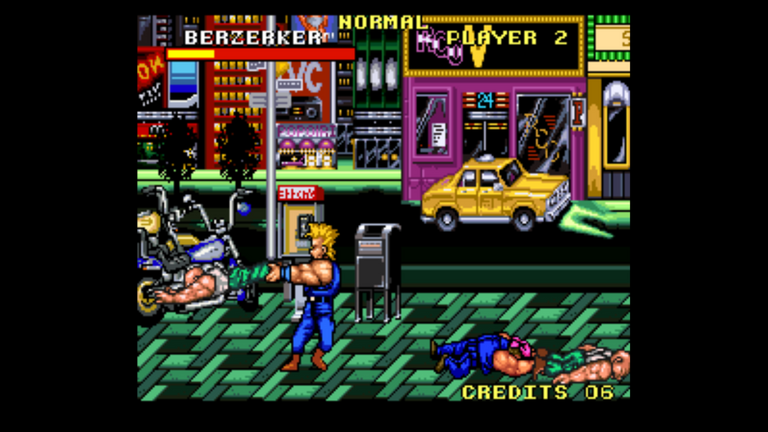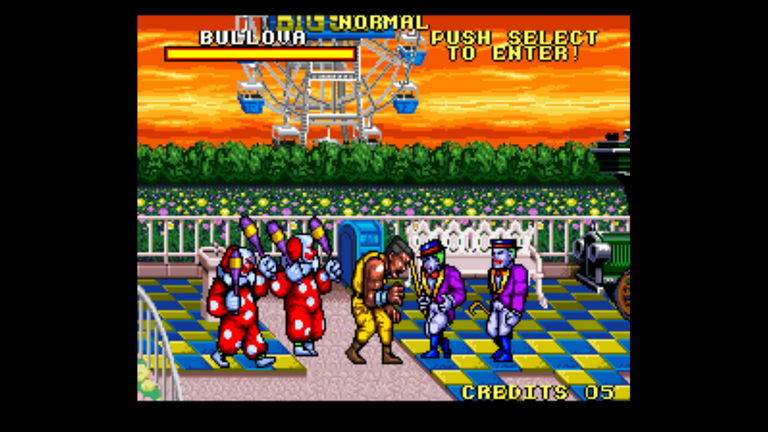 ---
screenshot of my monitor
In terms of gameplay and levels in general The Combatribes is extremely basic compared to other titles of the same genre. Usually you advance through the relatively long levels encountering different types of enemies that you must defeat and as you defeat them you can advance until you reach the end of the level where in most cases you will have to defeat a boss in order to change levels. In this title this is very different since the level designs are very small and as soon as we appear in a level we have 4 or more enemies in front of us, as we defeat some of the enemies others will appear to replace them, but without being able to advance further in the scenario. Once we defeat the enemies with which we started the level we will be able to advance through the stage, but in comparison it will only be another area of the same size in which we just fought making the entire level only twice the size of the first scene in which we started.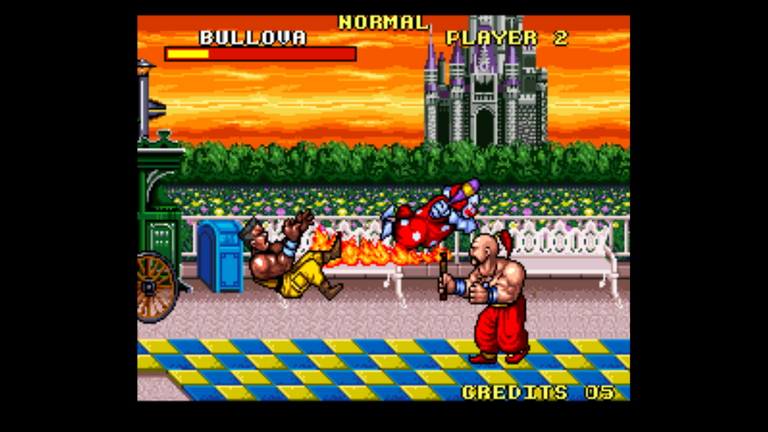 screenshot of my monitor
When we defeat the horde of enemies and advance we will find the boss of the level who in addition to having a lot of health, as well as a lot of damage and even attacks with range, will also have some other enemy that will accompany him making it much more complicated to hit him. This is where the design flaw in the game is very noticeable as it does not have a jump, the boss moves almost at the same speed as the player and has ranged attacks which makes it impossible to hit him before you receive an impact and get knocked to the ground, in addition to this the other enemy that is walking around the level will try to hit you on the few occasions that you get close enough to the boss.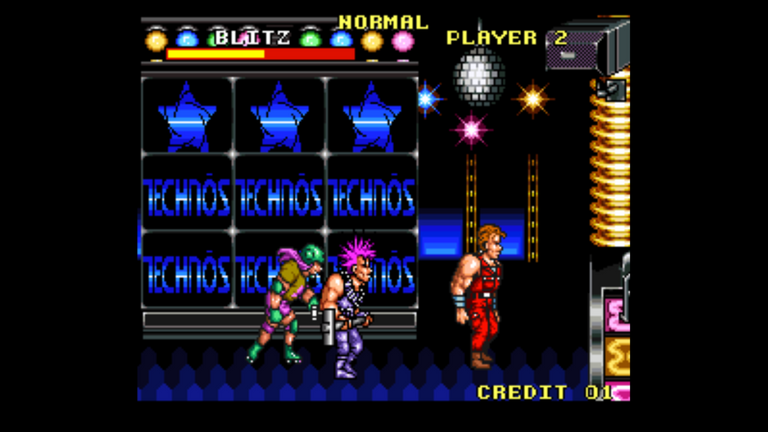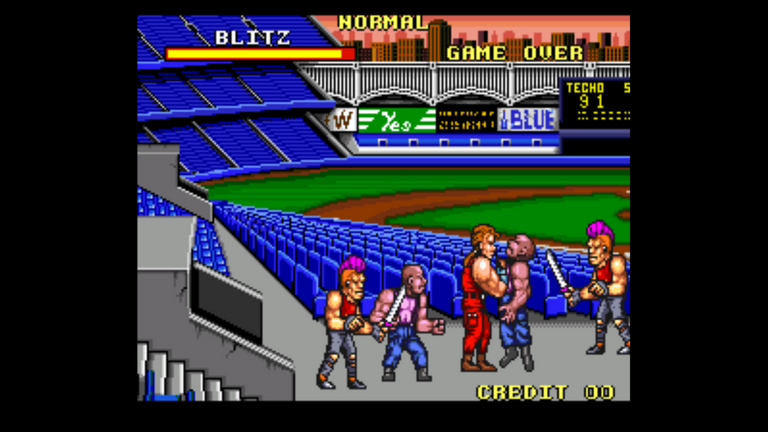 ---
screenshot of my monitor
Additionally with all of the above, the boss usually has attacks when he gets up from the ground which prevents you from ambushing him and instead he manages to hit you as soon as you get up from the ground. All this together makes the boss battles ridiculously complicated and unfair where in most cases you will have to sacrifice some lives to defeat him. One of the most positive and outstanding aspects of The Combatribes is its graphic style where besides being extremely colorful it also has a cartoonish look that is quite fun and draws your attention to try it at least once, but in the end you have a level of difficulty that feels more unfair because of the game mechanics than because of the game itself.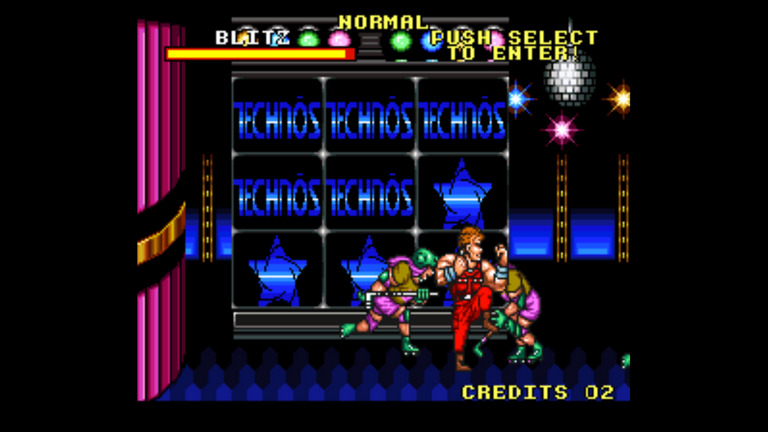 screenshot of my monitor
Source
Translated with www.DeepL.com/Translator (free version)
Separator Images:
---
---

---
---
Español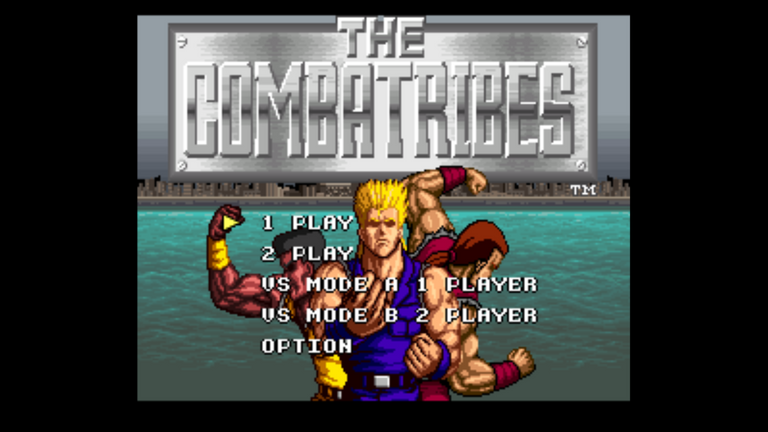 screenshot of my monitor
Los juegos beat 'em-up siempre fueron uno de los géneros más populares durante los 80' y los 90' y aunque la firma personal de este género siempre fue su nivel de dificultad no todos los videojuegos sabían conseguir un buen nivel de dificultad pero que al mismo tiempo fuera entretenido y se sintiera justo con el jugador en lugar de parecer un título con una dificultad excesiva, algunas de estas veces la dificultad misma no era por los enemigos o combates sino por las mecánicas y controles del título en cuestión o por la falta de algunos primordiales para el juego en sí. The Combatribes se trata de un antiguo beat 'em-up del año 1990 el cual era bastante sencillo en concepto, así como en el diseño de sus niveles y escenarios. The Combatribes estuvo disponible solamente para las Arcades y conto con una versión de consola para la SNES. Años más tarde apareció en la WII por medio del catálogo de la Consola Virtual.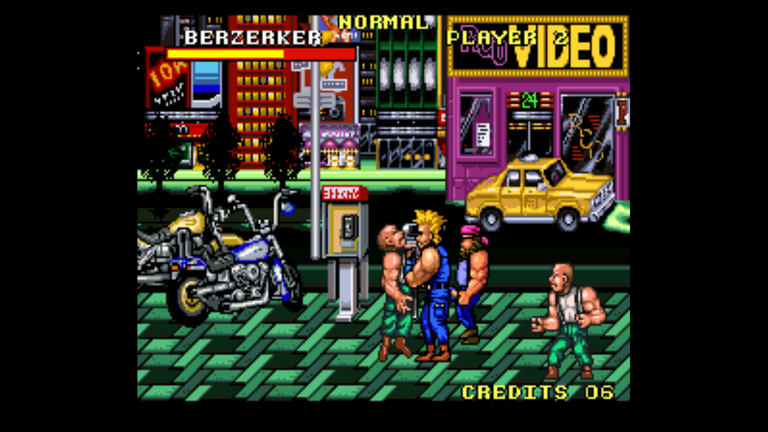 screenshot of my monitor
En The Combatribes podremos escoger entre tres personajes diferentes los cuales a simple vista no parecen tener diferencia uno de otro aparte del diseño gráfico de su Sprite, pero cada personaje tiene una ligera diferencia con el resto. El primero de todos será el más balanceado en cuando a su daño y movilidad, el segundo contara con un mayor daño, pero se moverá y atracara un poco más lento, y por ultimo como se podría intuir el tercer personaje está enfocado a causar menos daño por golpe, pero se moverá ligeramente más rápido que el resto. Un aspecto negativo es que estas diferencias son tan poco apreciables que en un principio puedes pensar que los tres personajes son exactamente iguales. Cada personaje podrá lanzar golpes tanto con las manos como con las piernas, pero no contaran con un ataque especial como en la gran mayoría de los juegos beat 'em-up. Además de esto el gran fallo en este título es la usencia de la capacidad de saltar con el personaje lo cual en estos juegos es la única forma de esquivar los ataques enemigos.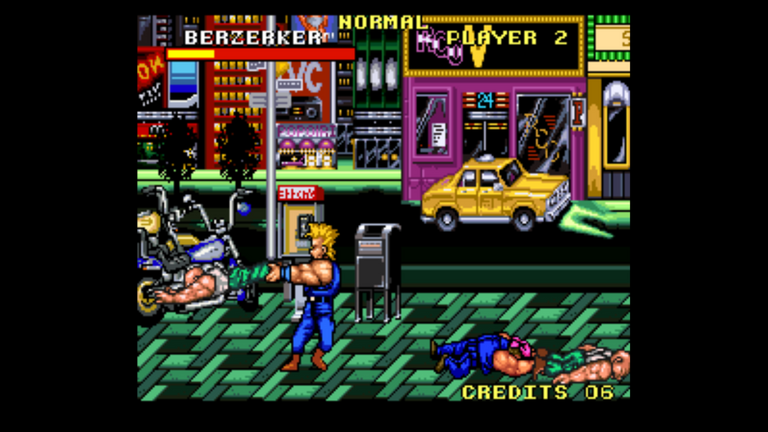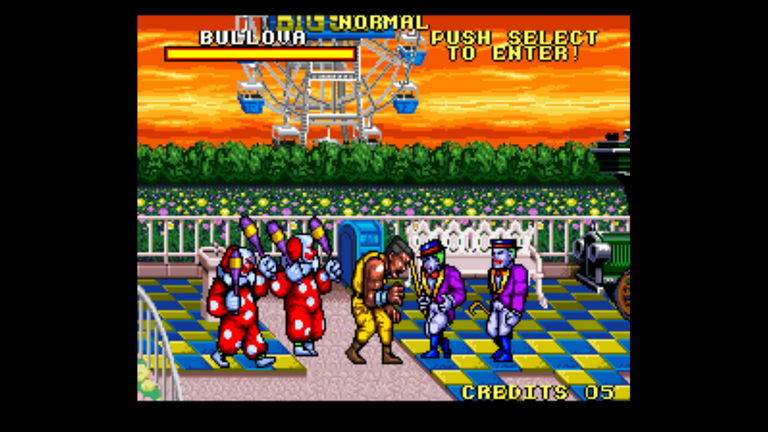 ---
screenshot of my monitor
En cuanto al estilo de juego y los niveles en general The Combatribes es extremadamente básico en comparación a otros títulos del mismo género. Usualmente uno va avanzando por los niveles relativamente largos encontrado diferentes tipos de enemigos a los cuales debe derrotar y a medida que los vas derrotando puedes ir avanzado hasta llegar al final del nivel en donde en la mayoría de los casos tendrás que vencer a un Jefe para poder cambiar de nivel. En este título esto es muy diferente ya que los diseños de niveles son muy pequeños y apenas aparecemos en un nivel tenemos a 4 o más enemigos frente a nosotros, a medida que vencemos a algunos de los enemigos otros aparecerán para remplazarlos, pero sin poder avanzar más en el escenario. Una vez derrotamos a los enemigos con los cuales empezamos el nivel podremos avanzar por el escenario, pero en comparación solo será otra zona del mismo tamaño en la que acabamos de luchar haciendo que todo el nivel solo sea del doble de la primera escena en la que empezamos.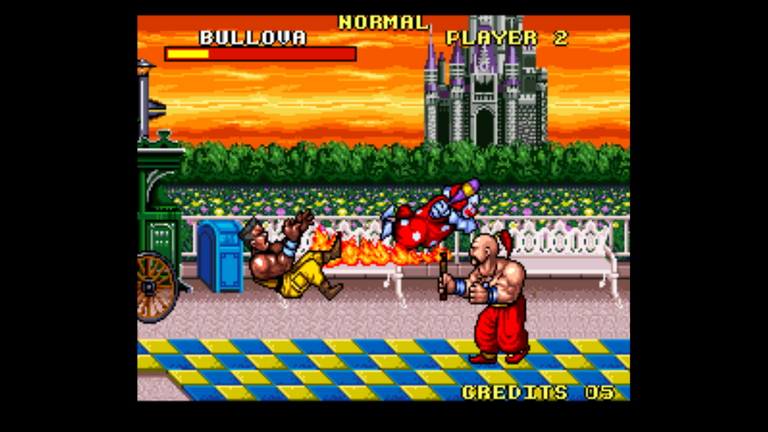 screenshot of my monitor
Al derrotar a la horda de enemigos y avanzar nos encontraremos de una vez con el jefe del nivel quien además de contar con una gran cantidad de salud, así como mucho daño e incluso ataques con rango, también contara con algún otro enemigo que lo acompañara haciendo que resulte mucho más complicado golpearlo. Aquí es donde se nota de una manera muy notoria el fallo de diseño en el juego al no contar con un salto, el Jefe se mueve casi a la misma velocidad que el jugador y cuenta con ataques de rango lo cual imposibilita el poder llegar a golpearlo antes que recibas algún impacto y te derriben al suelo, además de esto el otro enemigo que está dando vueltas por el nivel buscara golpearte en las pocas ocasiones que logres acercarte lo suficiente al jefe.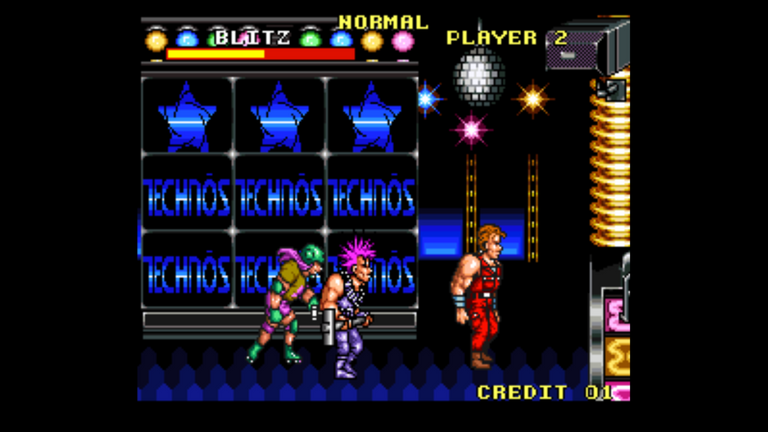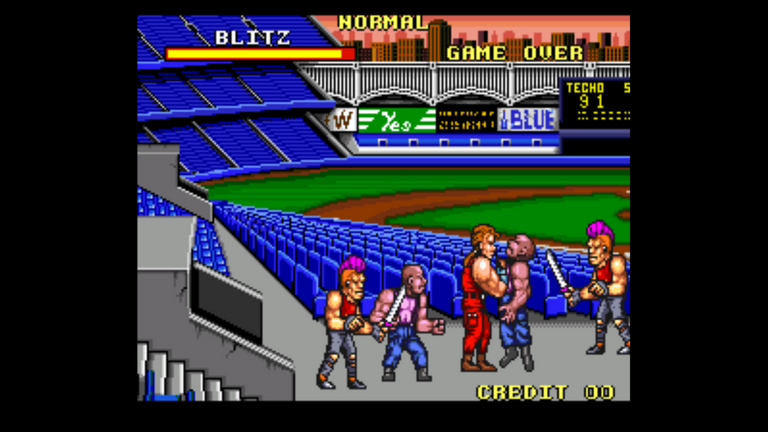 ---
screenshot of my monitor
Adicionalmente con todo lo anterior el jefe suele tener ataques al levantarse del suelo lo cual impide que lo tengas emboscado y en cambio el si logra golpearte apenas te levantas del suelo. Todo esto junto provoca que las batallas de Jefes sean ridículamente complicadas e injustas en donde en la mayoría de los casos deberás sacrificar algunas vidas para derrotarlo. Uno de los aspectos más positivos y resaltantes de The Combatribes es su estilo grafico en donde además de ser extremadamente colorido también tiene un aspecto caricaturesco que resulta bastante divertido y llama la atención para probarlo al menos una vez, pero al final tienes un nivel de dificulta que se siente más injusto por las mecánicas del juego que por el propio juego.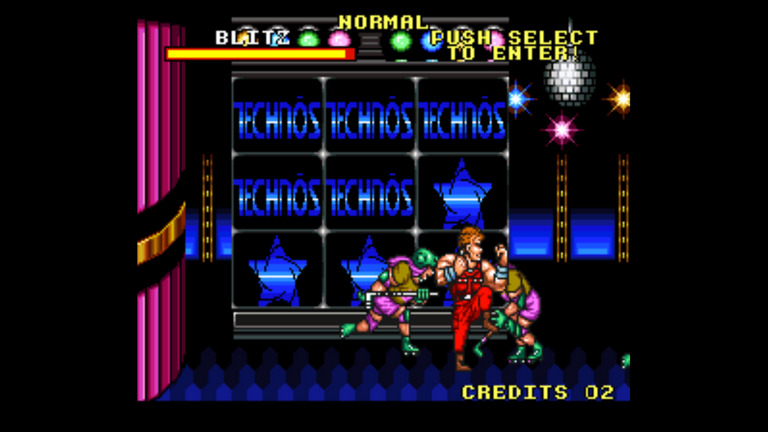 screenshot of my monitor
Source
---
Separator Images:
---
---