FungiFriday - Orange rustgill mushroom and hairy panus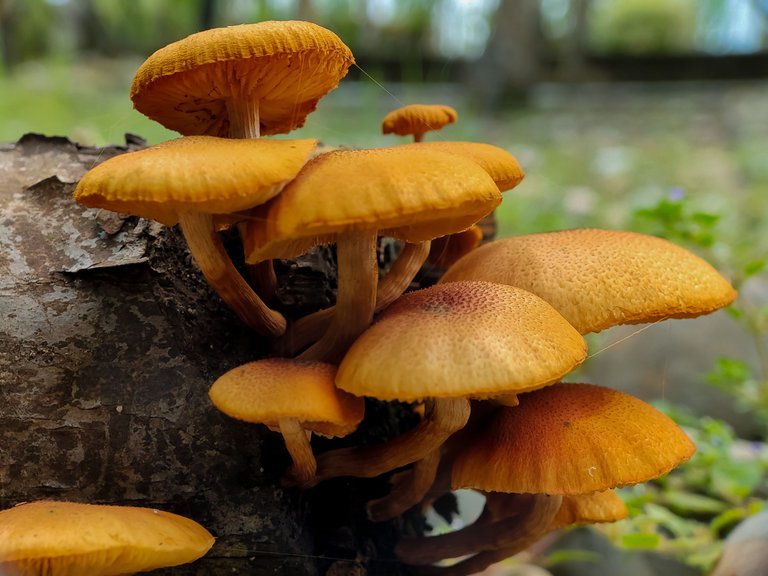 Which thrives on dead areca nut trees, and looks very fresh overall in orange. These mushrooms are very much live or grow here, it seems they are rejoicing with the arrival of the rainy season which is also eagerly awaited by all creatures of nature.
Yes, now in our area Indonesia has entered the rainy season and this usually happens in October every year. And we're going to see mushrooms growing a lot now.
For the early stages in the rains of the last few weeks what has been seen to appear is this Rustgill mushroom or the mushroom whose scientific name is Gymnopilus junonius.
---
This is my contribution to #FungiFriday by @ewkaw.
---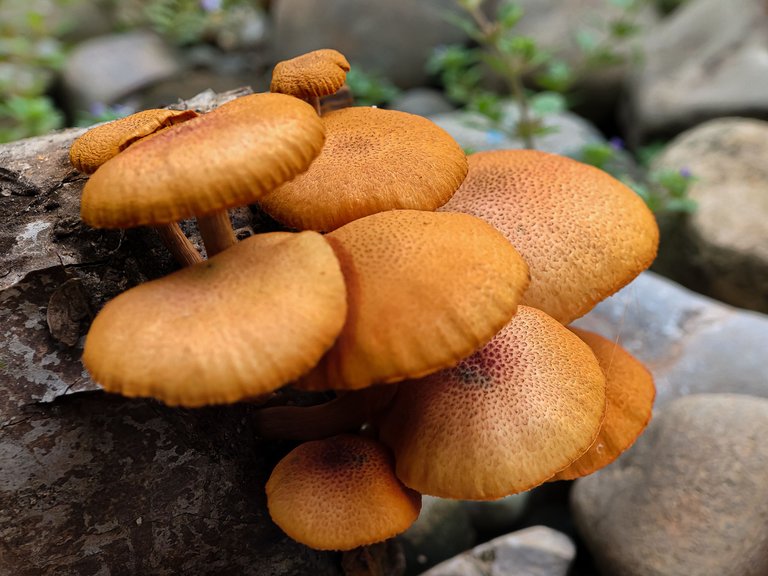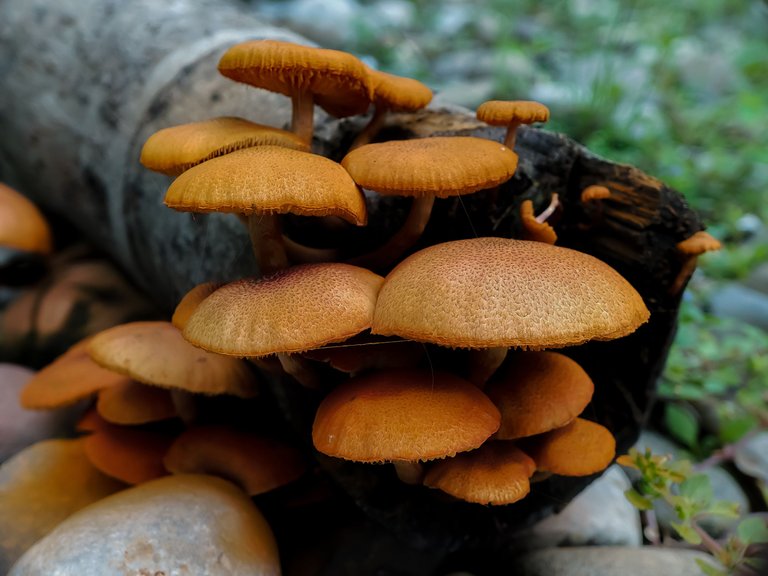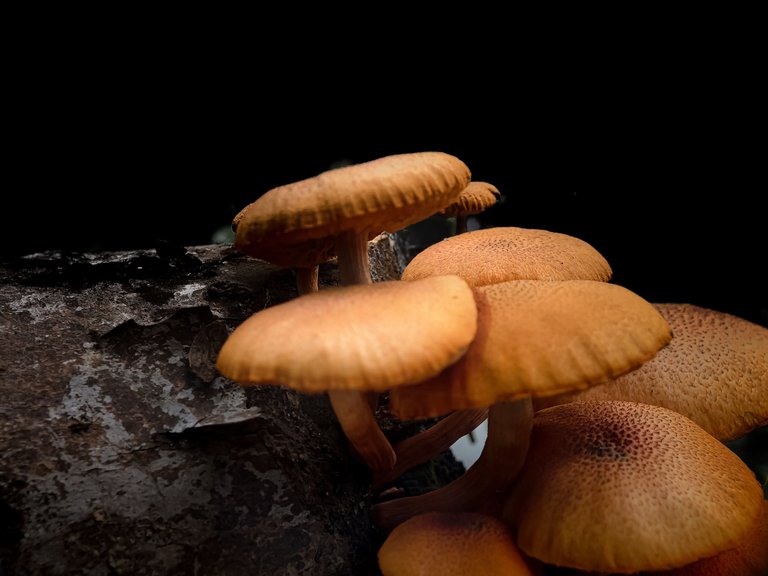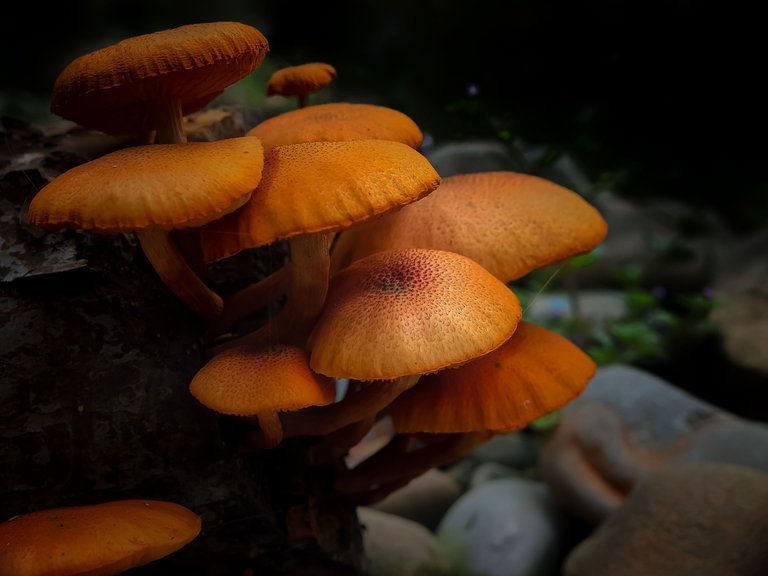 Some more, are fungi that grow on rotting dead bark. This is Panus mushroom.
Hairy mushrooms and some of them look like trumpets also look very graceful growing there with their little insect friends.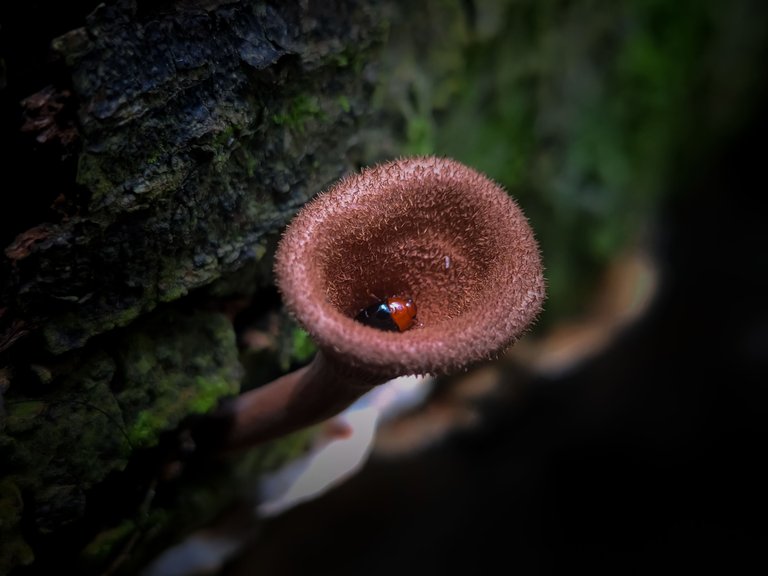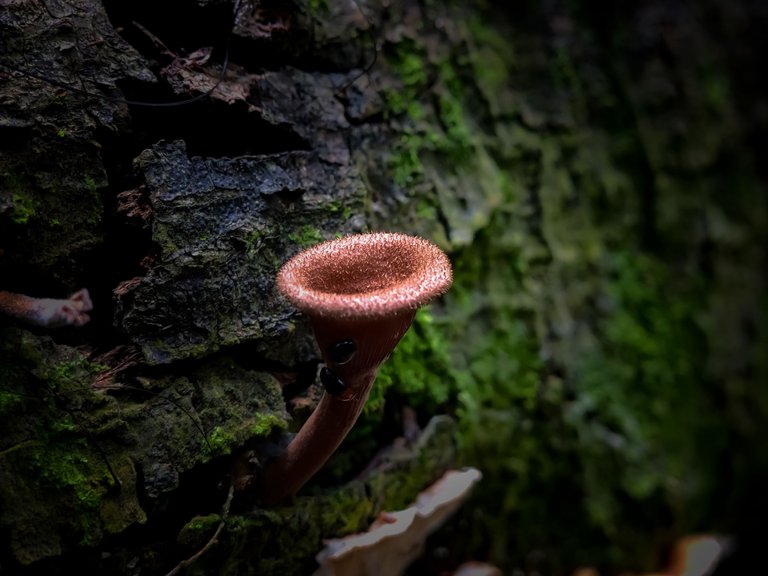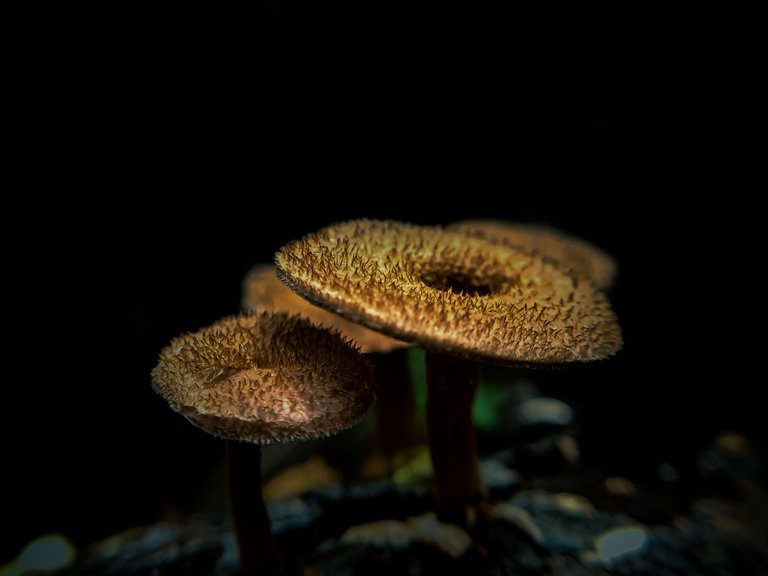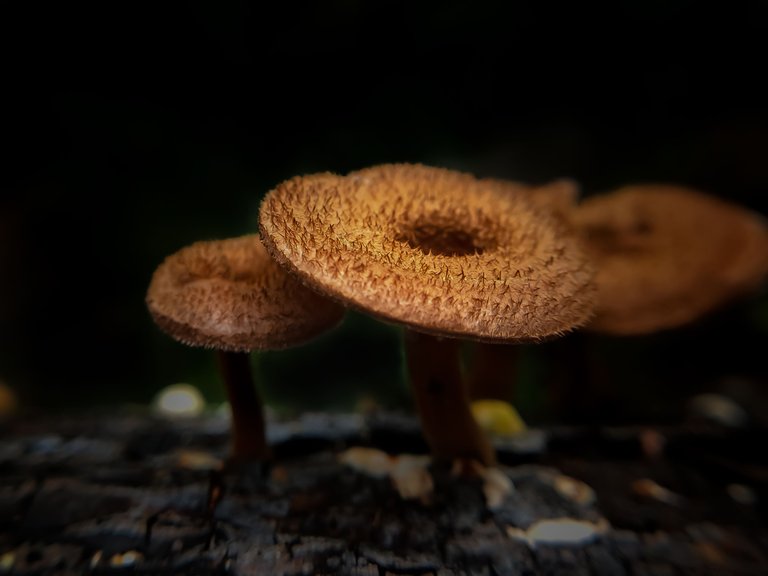 ---
| Camera | Oppo Reno6 + Macro Lens |
| --- | --- |
| Category | Mushrooms Photography |
| Location | Aceh, Indonesia |
---
---