[ESP - ENG] Medvedev Sigue Dominando el Duelo ante Zverev. ATP Nitto Finals de Turín. // Medvedev Co

---
[ESP - ENG] Medvedev Sigue Dominando el Duelo ante Zverev. ATP Nitto Finals de Turín. // Medvedev Continues To Dominate Duel With Zverev. ATP Nitto Finals of Turin.
---
▶️ 3Speak
Mi Análisis del Partido del día: Medvedev vs Zverev en las Nitto Finals.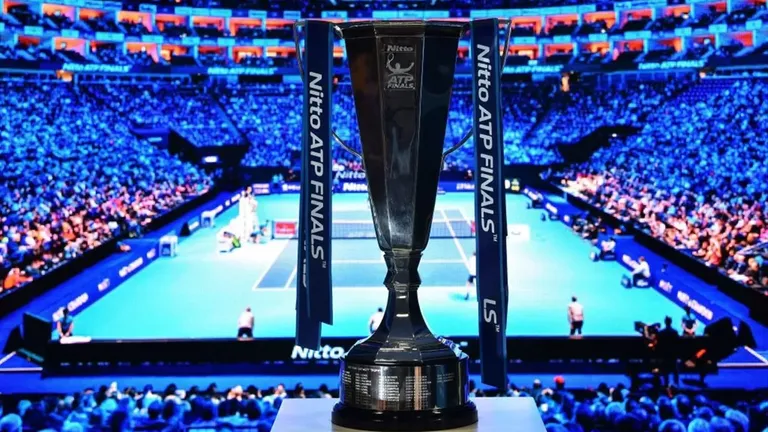 Fuente
Hola amigos de @fulldeportes, ha comenzado el último torneo tenístico de la temporada, las ATP Nitto Finals en su quincuagésima segunda edición, en las que cambian su sede habitual en Londres, hacia las instalaciones del Pala Altitour de la ciudad italiana de Turín.
En su tercer día de competencia, continúa la definición de los mejores en cada grupo, dado que el formato del evento estipula la organización de dos grupos, que divide a los mejores ocho tenistas del ranking ATP y que los enfrenta en una especie de todos contra todos, hasta definir a los jugadores que disputarán la gran final del próximo domingo 21.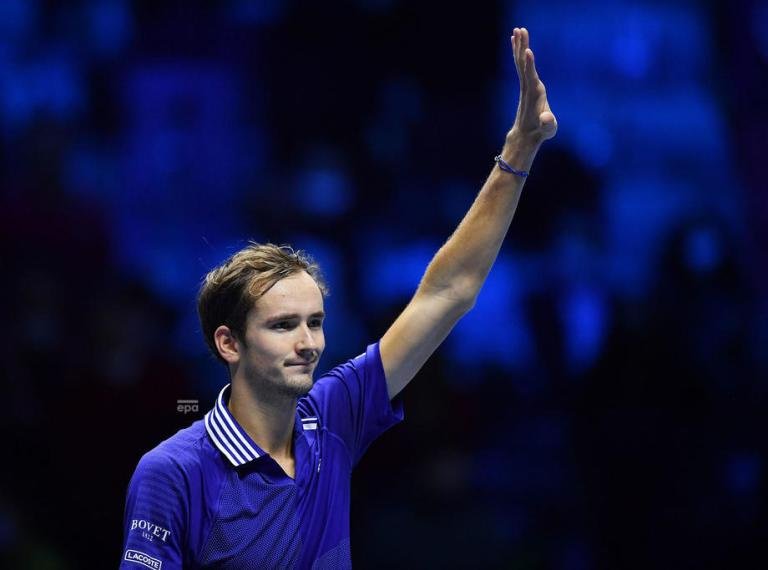 Fuente

My Match of the Day Analysis: Medvedev vs Zverev at the Nitto Finals.

Hello friends of @fulldeportes, the last tennis tournament of the season has begun, the ATP Nitto Finals in its fifty-second edition, in which they change their usual venue in London, to the facilities of the Pala Altitour in the Italian city of Turin.
On its third day of competition, the definition of the best players in each group continues, since the format of the event stipulates the organization of two groups, which divides the best eight players of the ATP ranking and pits them against each other, until the players who will compete in the final on Sunday 21 are defined.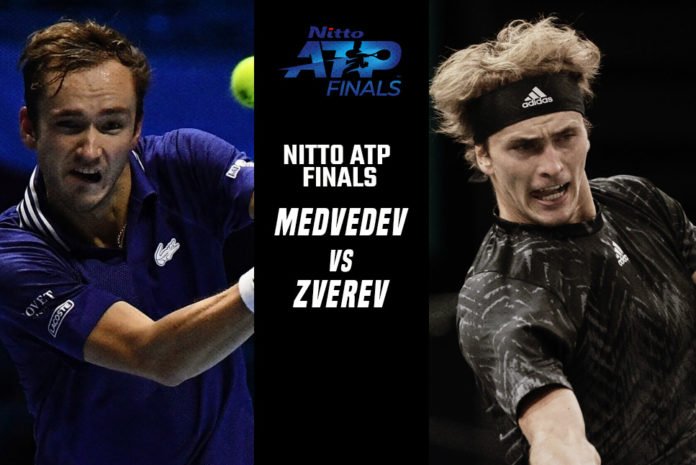 Fuente
Hoy hemos disfrutado de un nuevo choque entre Daniil Medvedev y Alexander Zverev, dos conocidos amigos, que han creado una especie de nueva y sana rivalidad deportiva; y que en su tercer cara a cara del presente año, ha quedado demostrado nuevamente, el dominio del nacido en Moscú, con su iniciativa ofensiva y su capacidad para anticiparse a los tiros de Sascha, que ha asumido este juego como todo un reto personal; así lo declaró en la previa al encuentro, como prueba de ese sentimiento de revancha por el resultado de la semana pasada en París. No obstante, el moscovita demostró que también ha venido preparado técnica y mentalmente a este compromiso.
Today we have enjoyed a new clash between Daniil Medvedev and Alexander Zverev, two well-known friends, who have created a kind of new and healthy sporting rivalry; and that in their third face to face of this year, has been demonstrated again, the dominance of the Moscow-born, with his offensive initiative and his ability to anticipate the shots of Sascha, who has taken this game as a personal challenge; so he stated in the pre-match, as proof of that feeling of revenge for the result of last week in Paris. However, the Muscovite showed that he has also come technically and mentally prepared for this match.
---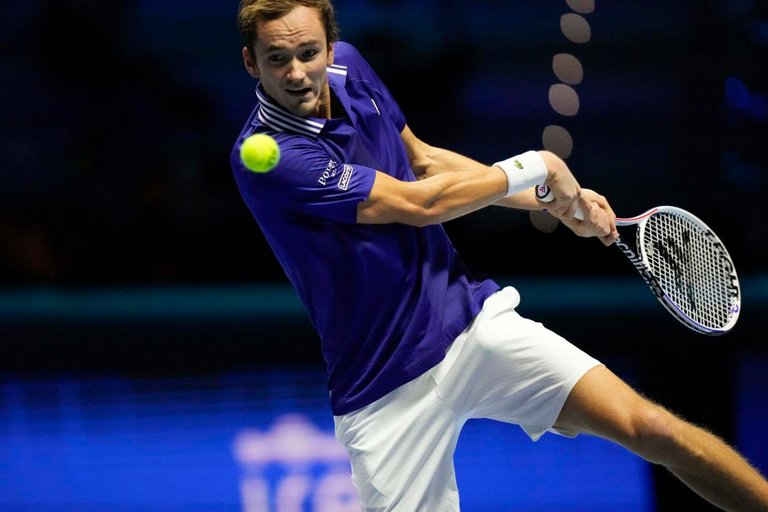 Fuente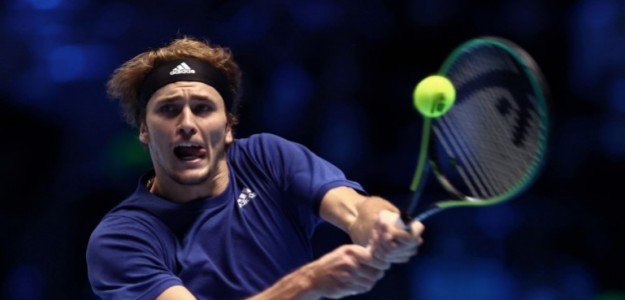 Fuente
---
Aunque el primer set fue de dominio absoluto, incluyendo par de quiebres para el ruso, en la segunda manga el alemán se sobrepuso al ataque rival y comenzó a contrarrestar el juego implacable de su rival, hasta el término de definir el tie break con amplitud en 7 – 3. Sin embargo, la tercera vuelta estuvo de película, con ambos guerreros dando su mejor esfuerzo, garantizando el espectáculo que hace disfrutar a la fanaticada; y fueron los pequeños detalles, los que inclinaron la balanza ante un Medvedev más solvente, con mayor capacidad de reacción. El marcador final de 6 – 3, 7 – 6 (3) y 7 – 6 (6), en dos horas y 35 minutos de emoción total.
Although the first set was of absolute dominance, including a couple of breaks for the Russian, in the second set the German overcame the rival attack and began to counteract the relentless game of his rival, until the end of the tie break to define the tie break with amplitude in 7 - 3. However, the third set was a movie, with both warriors giving their best effort, guaranteeing the spectacle that makes the fans enjoy; and it was the small details that tipped the balance before a more solvent Medvedev, with greater capacity of reaction. The final score was 6 - 3, 7 - 6 (3) and 7 - 6 (6), in two hours and 35 minutes of total emotion.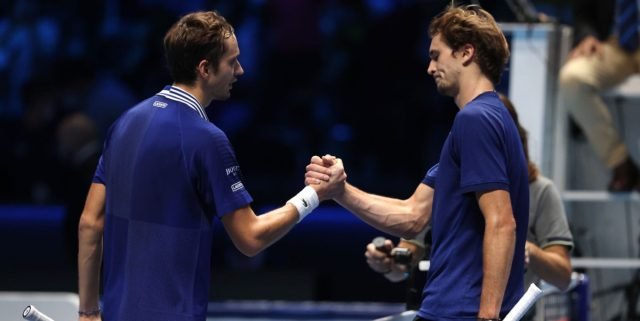 Fuente
Prevalece el domino de Daniil, con cinco partidos ganados ante Sascha, el tercero este año; ahora se enfrentará al de casa, al italiano Jannik Sinner, en otro duelo prometedor. Este torneo es un evento de lujo, al ofrecer tantos partidos de calidad. Continúa así la proyección de una nueva final, entre Medvedev y Djokovic, por ser los atletas con mayor capacidad y temple, en las instancias definitivas de los grandes eventos. Definitivamente el tenis es mi pasión.
¡Hasta la Próxima!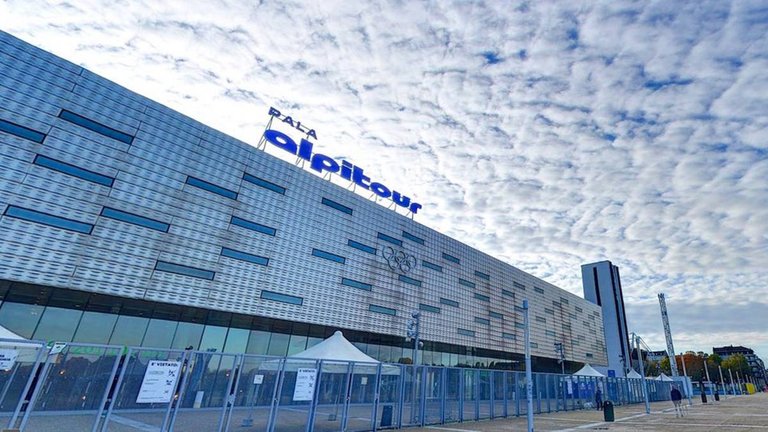 Fuente
Daniil's dominance prevails, with five matches won against Sascha, the third this year; now he will face the home player, the Italian Jannik Sinner, in another promising duel. This tournament is a luxury event, offering so many quality matches. The projection of a new final between Medvedev and Djokovic continues, as they are the athletes with the greatest capacity and mettle in the final stages of major events. Tennis is definitely my passion.
See you next time!
---
El video fue tomado desde mi teléfono móvil Redmi 8, utilizando un elemento de fijación (trípode).

La edición se realizó con el programa Youcut.
---

La opinión en esta publicación es de carácter personal por parte del autor.
El Texto ha sido Traducido con Deepl en su versión gratuita.
The opinion in this publication is of a personal nature on the part of the author.
The text has been translated with Deepl in its free version.


---
---