Family Day it´s Everyday [Eng - Esp]

Family comes first.




Hello dear friends of @family-friends, I saw the statement of the initiative on twitter and I did not hesitate to introduce myself in this great community and participate. Yesterday was celebrated the international day of the family, a date that in my opinion, has very little promotion or publicity, compared to Mother's Day, Father's Day or Children's Day for example; however it is as important as all these, because it encompasses their union and is a special occasion to strengthen those ties that surpass any force in the universe.

La Familia es lo primero.




Hola estimados amigos de @family-friends, vi el enunciado de la iniciativa en twitter y no dudé en presentarme en esta gran comunidad y participar. El día de ayer se celebró el día internacional de la familia, una fecha que en mi opinión, tiene muy poca promoción o publicidad, en comparación con el día de las madres, del padre o del niño por ejemplo; sin embargo es tan importante como todos estos, porque engloba su unión y es una ocasión especial para reforzar esos lazos que superan cualquier fuerza en el universo.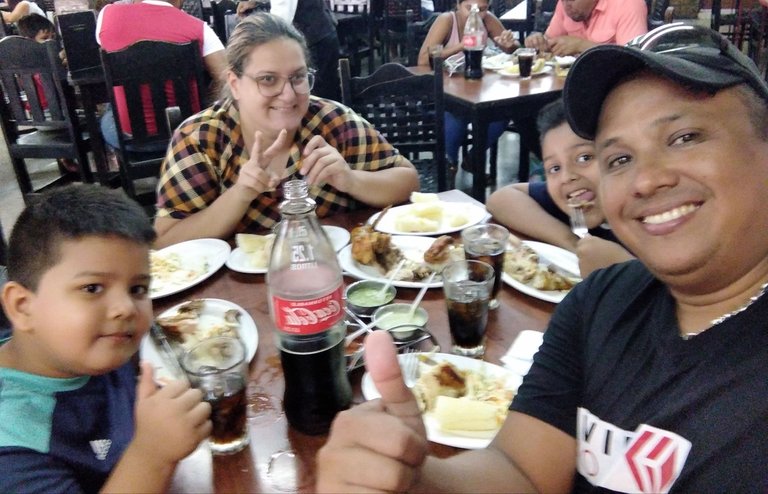 I believe that when a couple decides to unite and put down roots, they create a unique and inseparable nucleus. Within this nucleus are fostered in turn, the greatest unbreakable bonds of love that we human beings can know, with them we live from our beginnings and we begin to transmit them from generation to generation. That is how important the family is and from it, we learn to be and walk on the path of life, hence the great importance of being formed in the bosom of a home and even more, to be grateful for such a blessing.
Considero que cuando una pareja decide unirse y echar raíces, crea un núcleo único e inseparable. Dentro de ese núcleo se fomentan a su vez, los lazos irrompibles de amor más grandes que podamos conocer los seres humanos, con ellos convivimos desde nuestros inicios y comenzamos a transmitirlos de generación en generación. Así de importante es la familia y desde ella, aprendemos a ser y andar en el camino de la vida, de allí la gran importancia de formarnos en el seno de un hogar y más aún, ser agradecidos por tal bendición.
---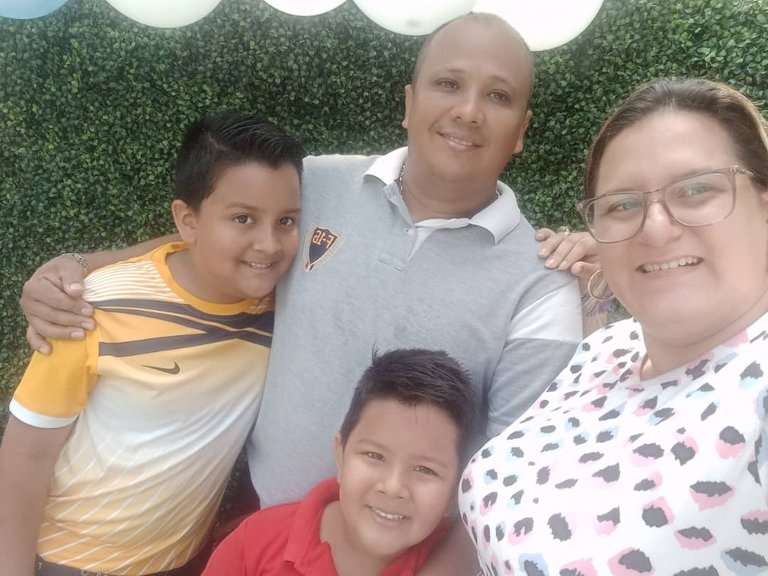 Fotografía cortesía de @marytp20
---
From my humble home I have been in charge of sowing values in my children, those that my parents in turn, instilled in their 5 children. Our family is not so large, but very united; in my house or my father's, we always take advantage of any moment to share a meal. At noon, I went with my wife and children to an establishment near downtown to share a delicious lunch. My kids love pizza, so in the evening I made them a small gift and for that, I used some HBD that I had available hahaha.
Desde mi humilde hogar me he encargado de sembrar valores en mis hijos, esos que mis padres a su vez, inculcaron en sus 5 hijos. Nuestra familia no es tan numerosa, pero sí muy unida; en mi casa o la de mi padre, siempre aprovechamos cualquier momento para compartir alguna comida. A horas del mediodía, pasé con mi esposa e hijos por un establecimiento cerca del centro de la ciudad, para compartir un rico almuerzo. A mis niños les encanta la pizza, así que en la noche les hice un pequeño regalo y para ello, utilicé algunos HBD que tenía disponibles jajaja.
---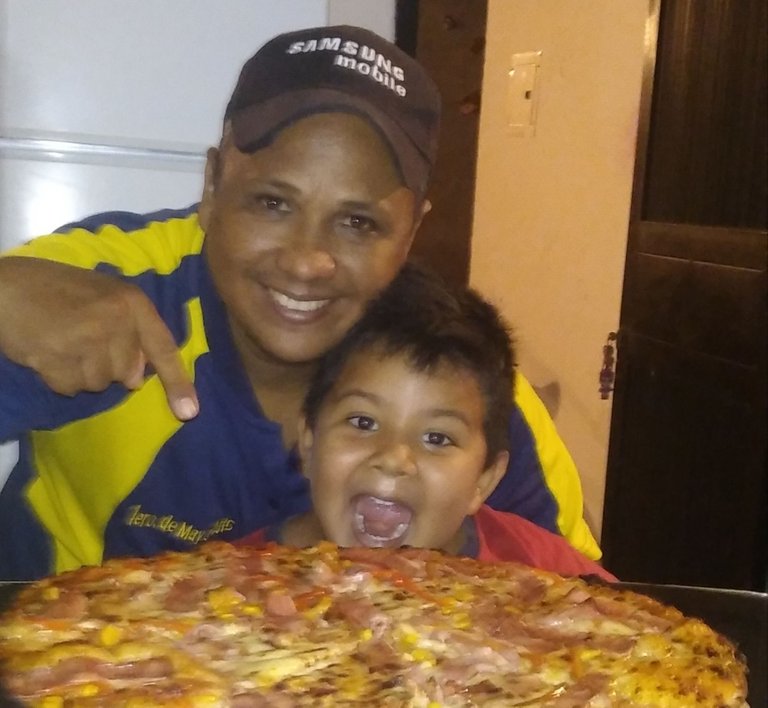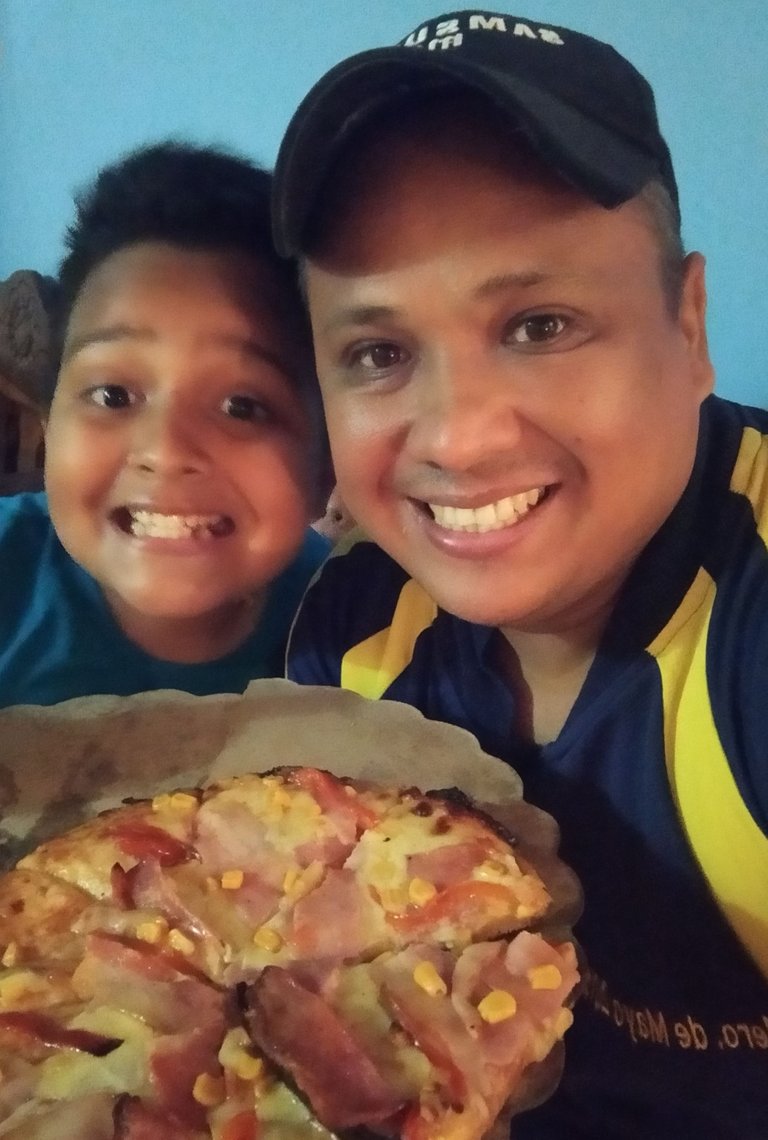 ---
I feel fortunate to have the family I have; although one of my sisters has been out of the country for almost two years and my children have missed her very much; they keep in communication by video calls, but there is nothing like a warm hug. It is then when I think of all those Venezuelan families that have been separated for years, because of the decision to seek a better quality of life; just imagining is painful, because the time we share with our loved ones is irreplaceable, it is something we need to move forward.
Me siento afortunado de tener la familia que tengo; aunque una de mis hermanas se encuentra fuera del país desde hace casi dos años y mis hijos la han extrañado mucho; ellos se mantienen en comunicación por video llamadas, pero no hay nada como un caluroso abrazo. Es entonces cuando pienso en todas aquellas familias venezolanas, que llevan años separadas, por la decisión de buscar una mejor calidad de vida; de solo imaginar es doloroso, porque el tiempo que compartimos con nuestros seres queridos, es algo insustituible, es algo que necesitamos para seguir adelante.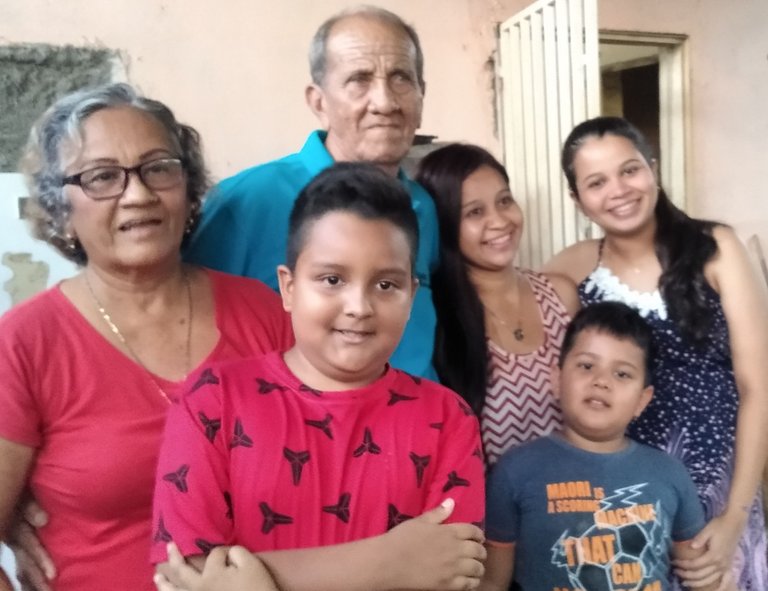 It is then that I realize how fortunate I am to have my children with me, my father, siblings and nieces and nephews. No family should have to go through the injustice of being separated; it's a very difficult thing to cope with. After a year on the @hive platform, I have met new friends, who I can also consider a family, in Hive we are virtually, although the nexus is growing more and more. Therefore, more than ever, I see the propitious and successful opportunity of this community for family and friends.
See you next time!
Es entonces cuando caigo en cuenta de lo afortunado que soy, en tener a mis hijos conmigo, a mi padre, hermanos y sobrinos. Ninguna familia debería pasar por la injusticia de tener que separarse; es algo muy difícil de sobrellevar. Luego de un año en la plataforma de @hive, he conocido nuevas amistades, a quien también les puedo considerar una familia, en Hive lo somos de manera virtual, aunque el nexo va creciendo cada vez más. Por ello más que nunca, veo la oportunidad propicia y acertada, de esta comunidad para la familia y amigos.
¡Hasta la Próxima!

La opinión en esta publicación es de carácter personal por parte del autor.
Translated with www.DeepL.com/Translator.
The opinion in this publication is of a personal nature on the part of the author.
Translated with www.DeepL.com/Translator.
.

---
---