We Became Bears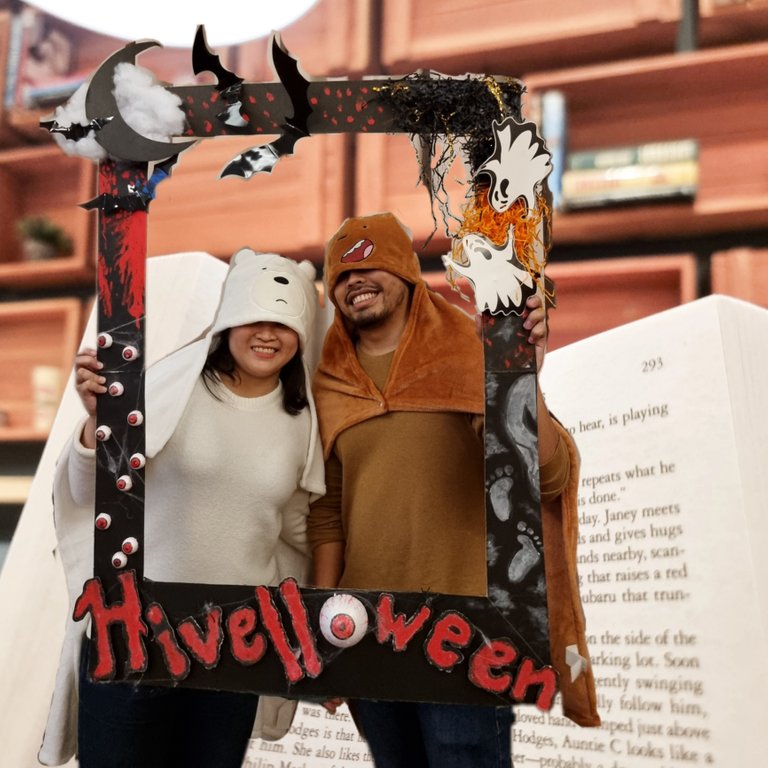 Hello, fellow Hivers! How was your weekend? I haven't posted in a week and I'm back with a recap of my weekend.
As I've shared before in this post,my weekends start on Fridays because of my four-day work week. Since I completed buying Stephen King's Hodges trilogy, my latest weekend began with reading!
FRIDAY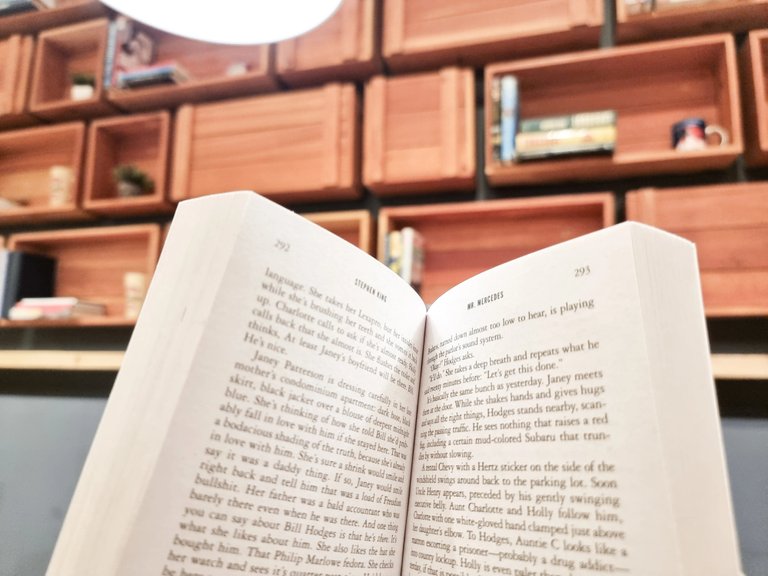 READING DATE. I love how the display shelves of Kuya J's at SM Seaside had books in them. Lovely!
I was supposed to focus on my other book called The Saga of Gosta Berling by Selma Lagerlof but I was so tempted to dive right in and started reading Mr. Mercedes instead! Stephen King is known for his horror and supernatural novels and I've been a fan of his work for years, but I've been thrilled because Mr. Mercedes is a deviation from his usual stories. It is in the detective/crime fiction genre.
Mr. King wastes no time in the events of the book and I found it hard to put down. When my husband @thejoeprocess and I went out of the house to scout for our Hivelloween costumes, I brought the novel with me.
I read it while waiting for dinner and also later, when we had our evening hot drinks.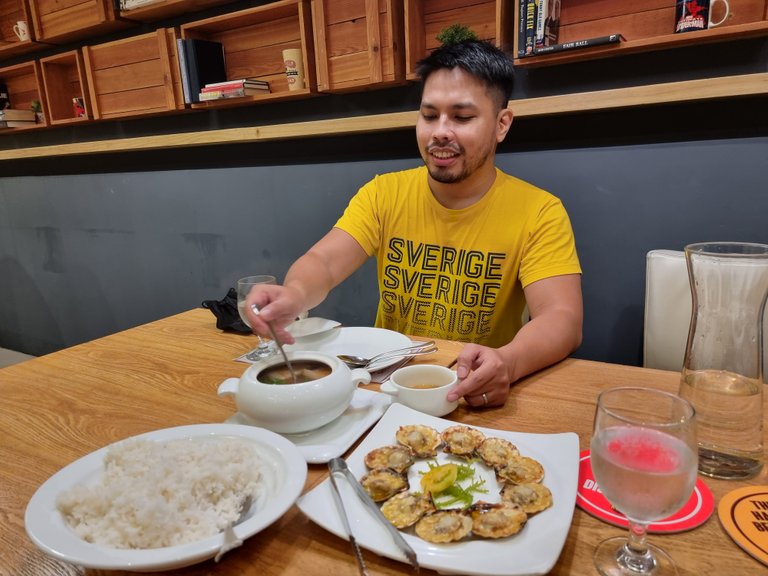 SINIGANG BAE. Hubby serves pork sinigang soup for dinner. Yummy!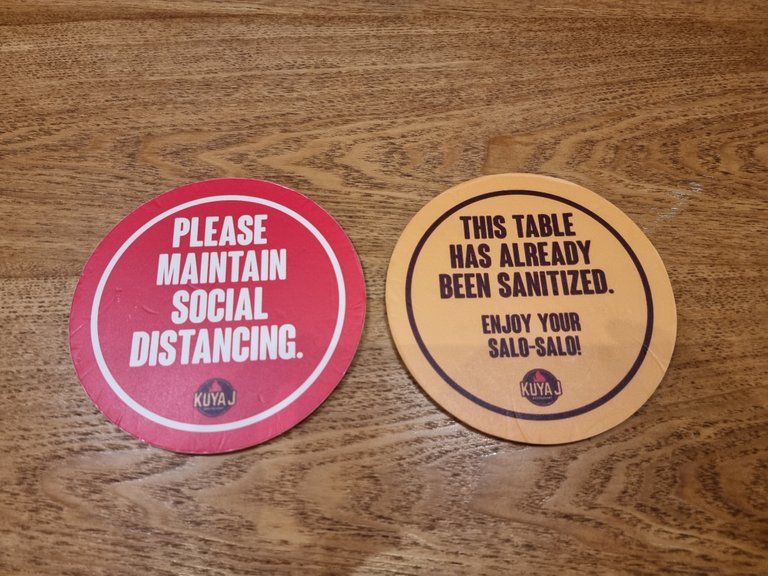 NEW NORM. Enjoy your salo-salo!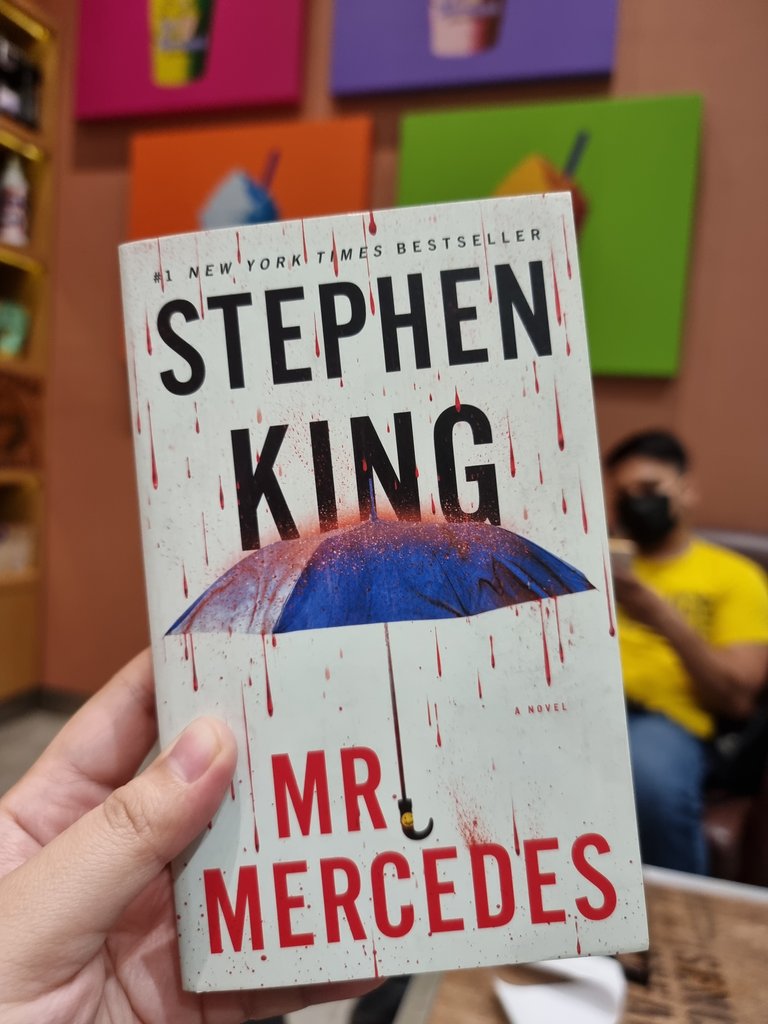 MORE READING. As is our usual practice, we went to The Coffee Bean and Tea Leaf right after dinner for our evening drinks. I had a Double Vanilla Tea Latte while @thejoeprocess ordered a Caramel Macchiato. While waiting and drinking, I did some more reading.
SATURDAY
Can you guess what I did on Saturday? Haha.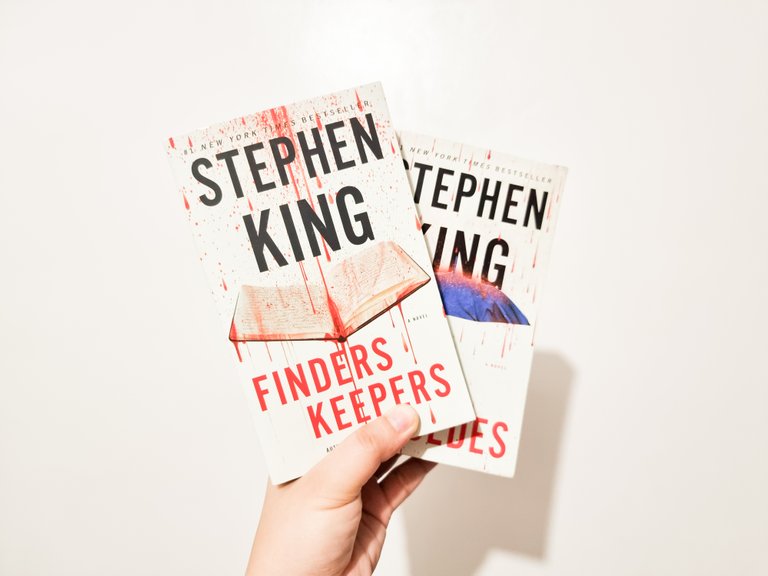 ONTO THE NEXT ONE. The second book on the Hodges trilogy is Finders Keepers.
Pretty predictable? 😅 When my husband and I got home from Seaside on Friday night, I kept reading and reading and reading… until I didn't realize that I actually finished the book! It was that enjoyable for me. I finished Mr. Mercedes in the wee hours (around 1:00 a.m.) of Saturday.
When I woke up, it was already 9:30 a.m. and we had to rush to our favorite pungko-pungko place since we were meeting our friend Ranjie there. We ate lunch then went to McDonald's Escario afterwards for coffee. The boys preferred it there since coffee refills are free. We talked about lots of things to pass the time--from the Twilight franchise, to memes, to Twilight memes (lol)
Finally, it was time for our main reason for going out that day--checking out The Teacup's (@morenatravels) second store at Urgello. We are big fans of The Teacup's products and since @thejoeprocess wanted Ranjie to try it, he thought it was the perfect time to visit the Urgello store since there is more space for dining in.

THE TEACUP. The second store's front window.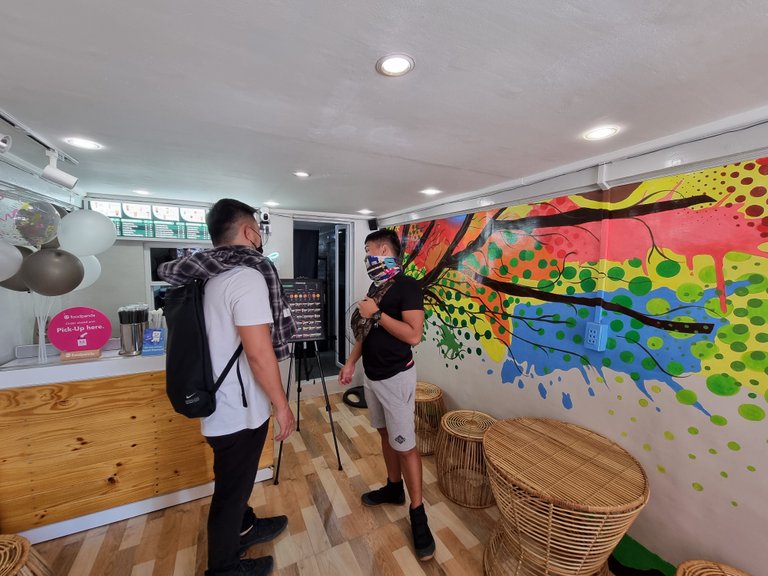 WHAT'S YOUR ORDER? Joey telling Ranjie what to order.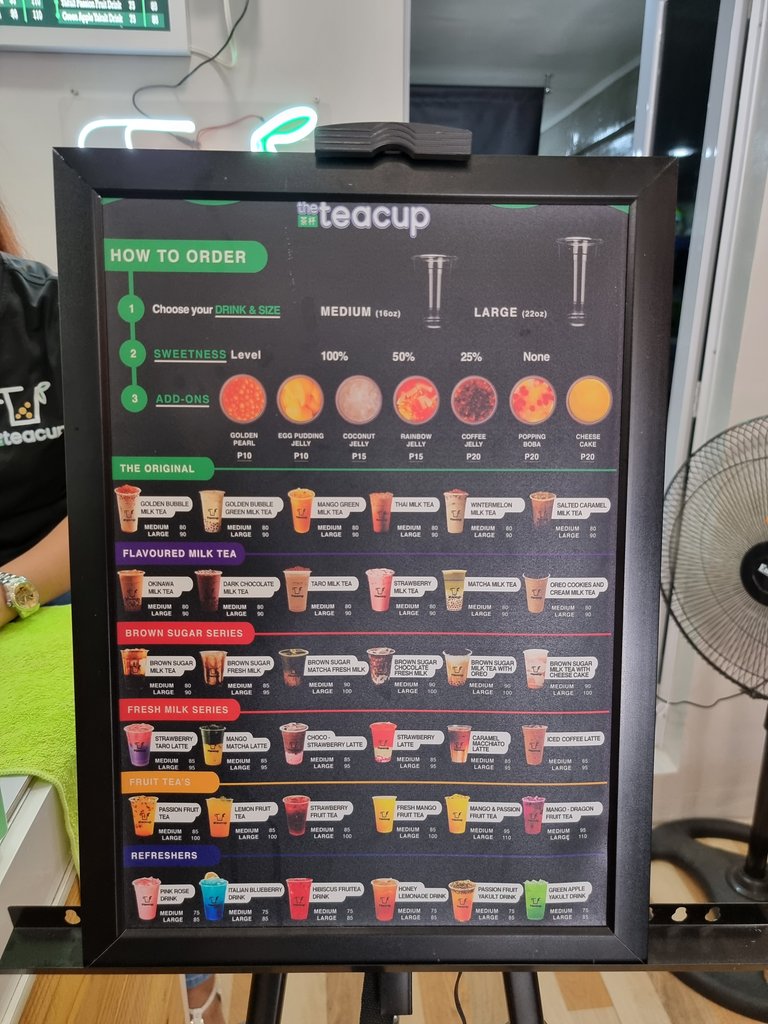 MENU. Take your pick from The Teacup's extensive menu and find your next favorite drink!
SUNDAY
Since @thejoeprocess had to work on a Sunday, I spent my whole morning reading again (I know, big surprise!)
Later, he picked me up after we ate our lunch and he dropped me off at Starbucks Primeway Plaza. I stayed there until he clocked out at 4:00 p.m.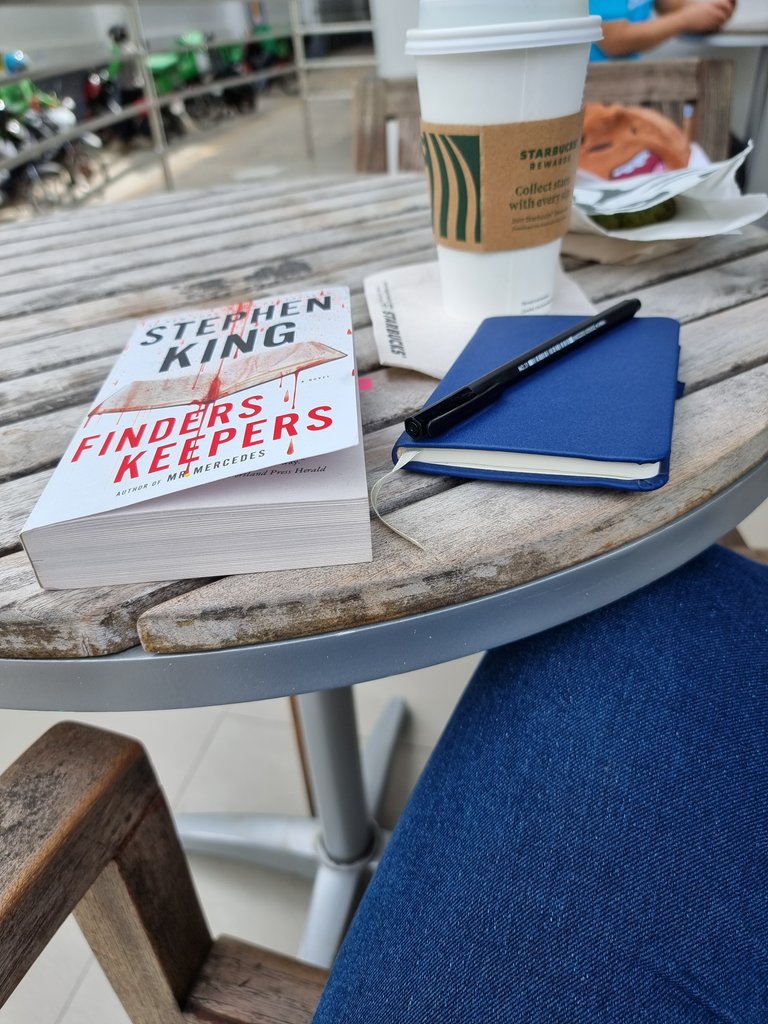 THE ART OF WAITING. To pass the time, I read, ate, and journaled.
After finishing Mr. Mercedes, I immediately read book 2 which is called Finders Keepers. It was even more interesting than the first book because one of the significant characters was a renowned author. I love it when there's an author character in a book I'm reading! (Can you call that bookception?)
When the events in the book got a little more suspenseful, I had to pause reading to make sense of things. So in between reading I drank my Green Tea Latte and ate my Green Tea Monster Cookie. I also wrote about some thoughts of what I just read and some observations from my people-watching.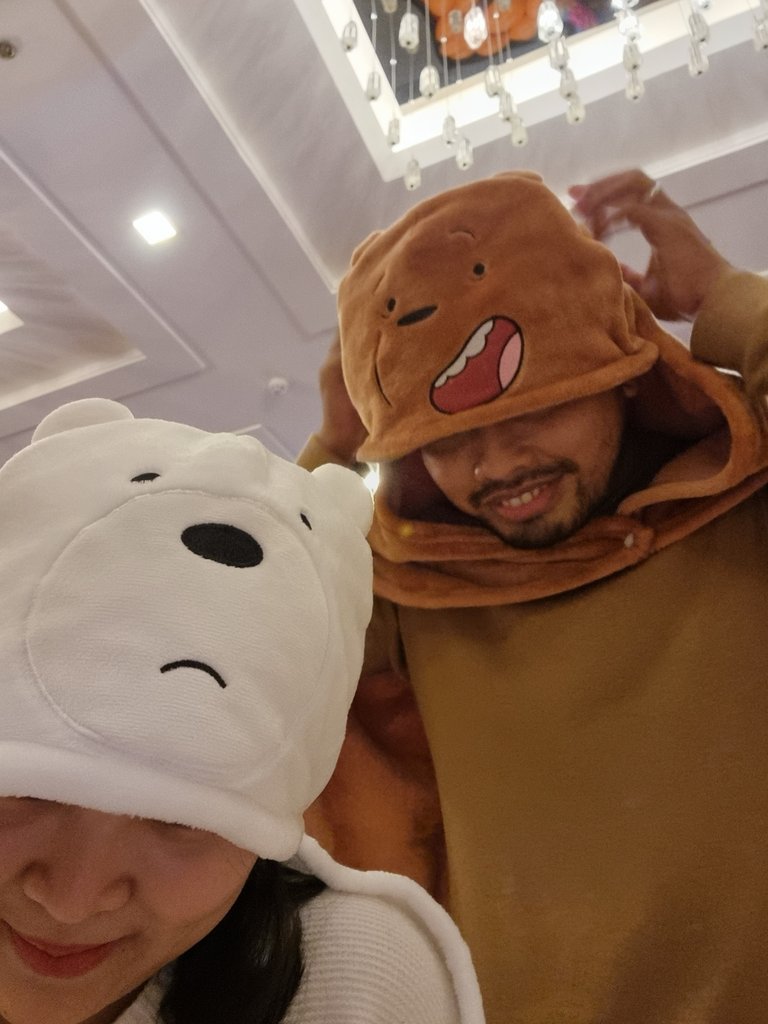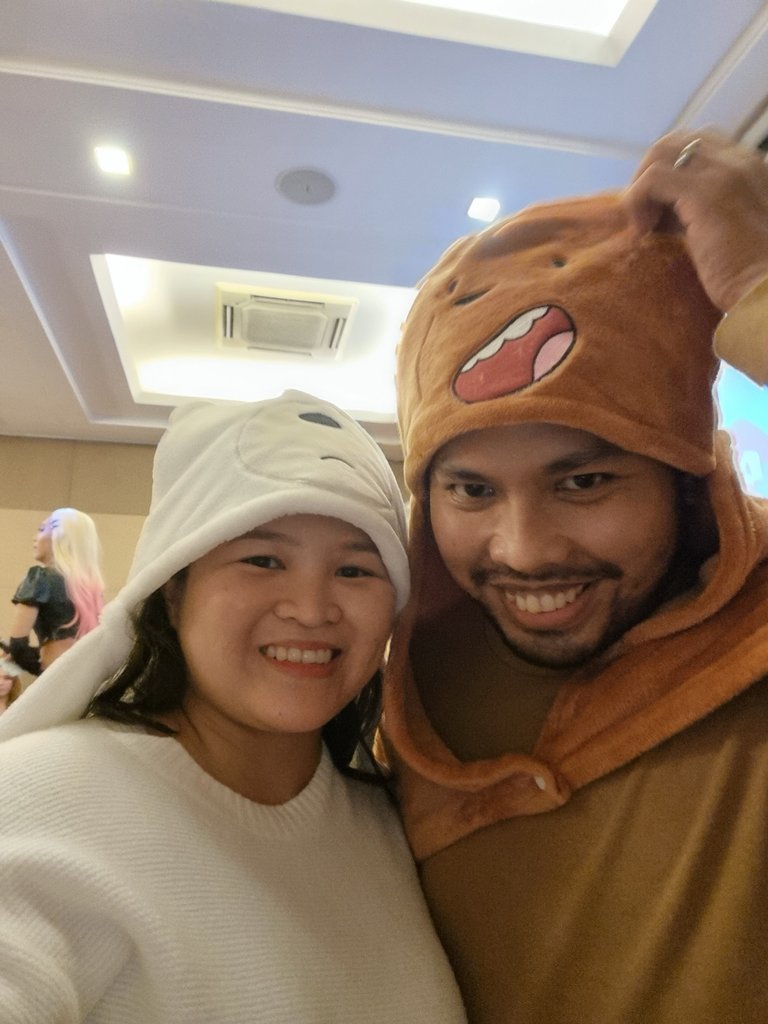 WHERE'S PANDA? I went as Ice Bear and @thejoeprocess as Grizz from We Bare Bears.
And then it was finally Hivelloween! That's when we became bears.
Hubby and I went as Ice Bear and Grizz since we saw these really cute and comfy hood-and-blankies from Miniso. We already had white and brown sweaters to match so we thought it was meant to be! Haha besides, since Joey had to work that Sunday, we had to opt for low maintenance costumes that didn't need any work since we knew we'd be going straight to the event after his shift.
But the highlight of the night was finally meeting the actual people behind the Hive usernames. To be honest, I feel anxious every time I have to go to a gathering because social events make me uncomfortable. I don't even want to celebrate my own birthday with a party for that reason.
But my fellow Hivers made me feel that the activity was more of a family thing and it was a cozy and warm gathering instead of one big, scary social affair. It was also my very first time attending a Halloween party which made it more awesome!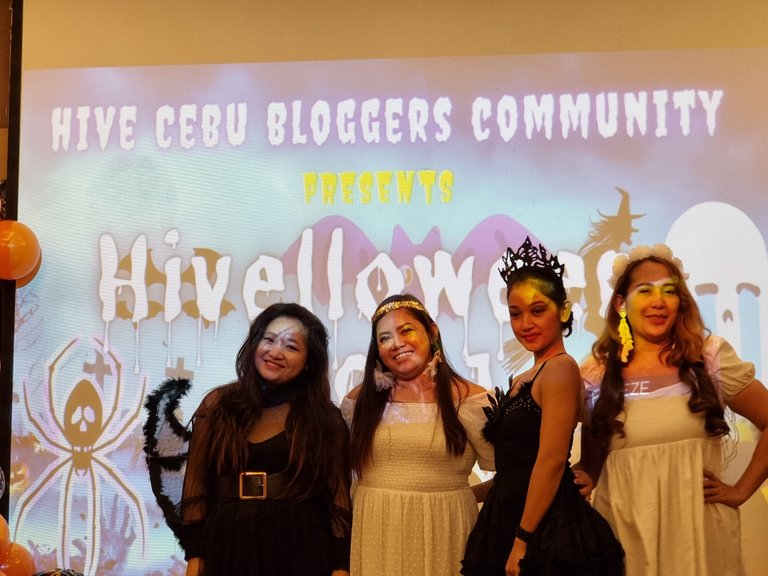 Thank you to the organizers for this wonderful Hive event. Looking forward to many more! @gerel @explorewithsasha @purepinay @sassycebuana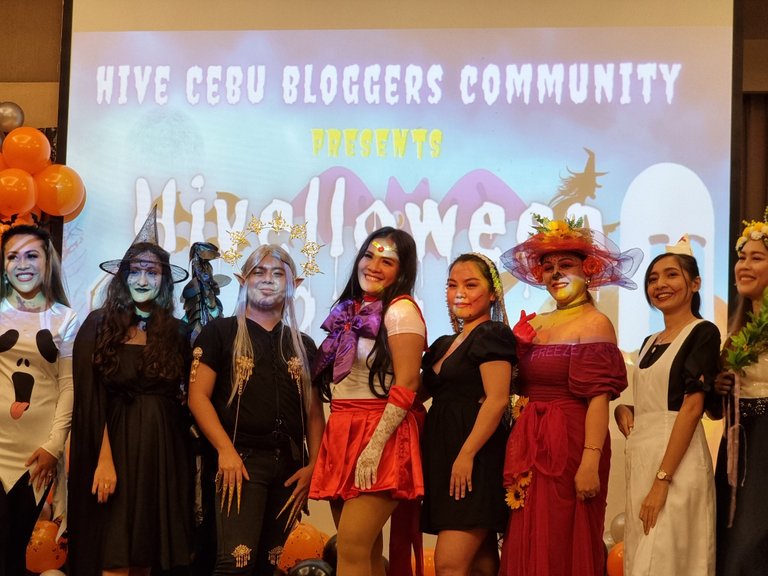 The lovely contenders for the night.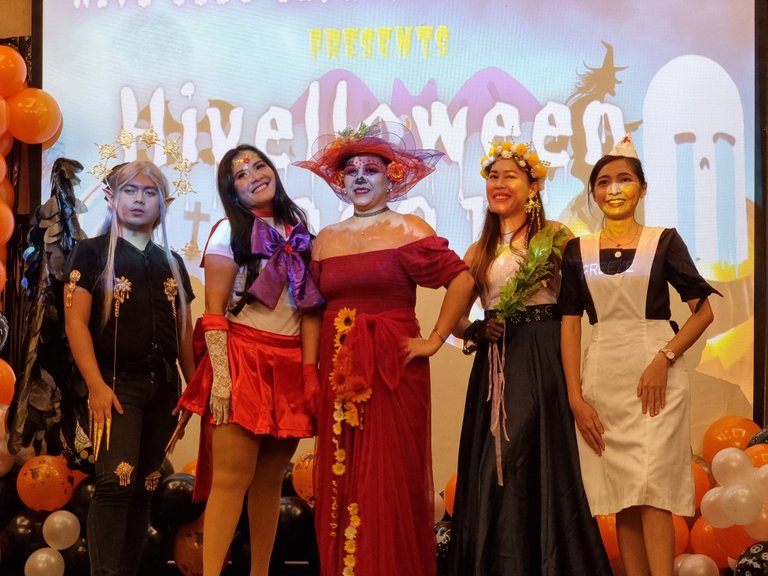 Congrats to the Top 5! @cheerupwithjl @eeventuree @gwenfinity @jongcl @itskach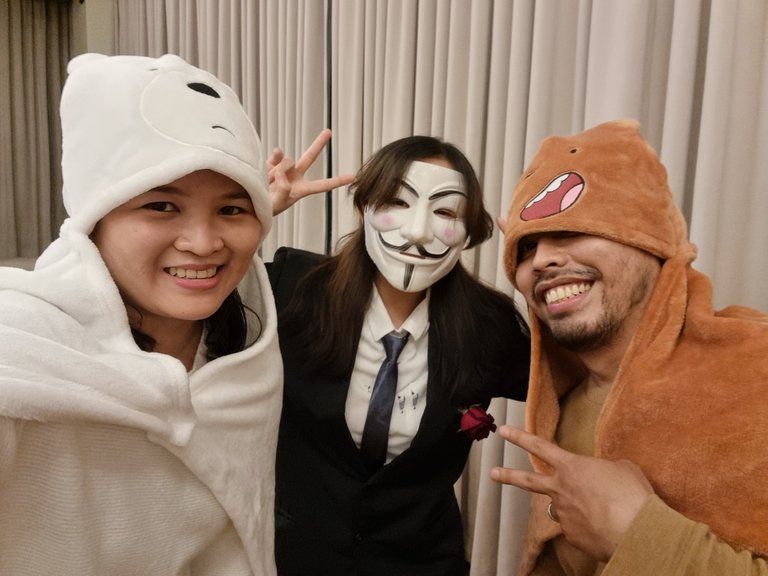 V for Vendetta @kcwonders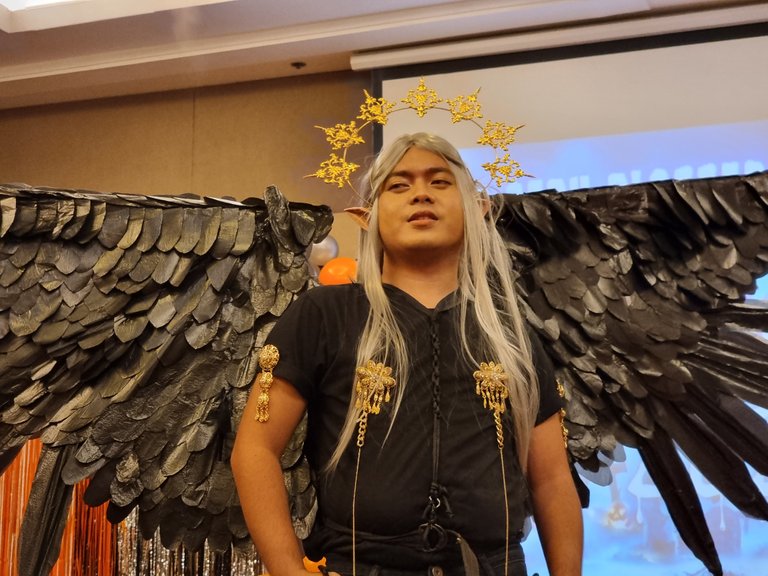 Ang BIG WINNER sa bahay ni Harolds @cheerupwithjl (hehe)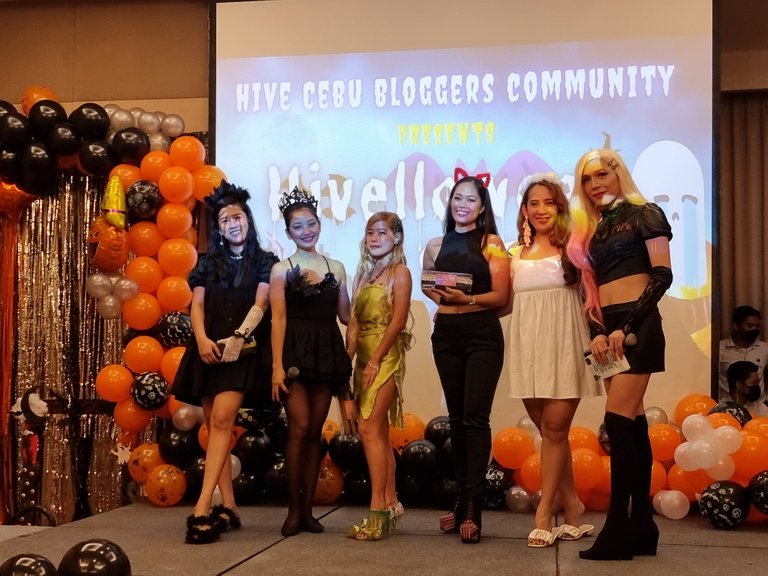 With the judges and the lovely host @swaycanete
Wow. WHAT. A. NIGHT. I really had so much fun and enjoyed meeting fellow Hivers.
I have way more photos and even videos on my phone from the event but I was either laughing so hard or cheering that most of the output is a blur. Still, I shared everything with @thejoeprocess via Google Drive for anyone who may be interested.
If you've read this far, thank you very much! See you in my next post.
---
---